Workshop on decarbonisation potential of advanced CO2-EOR
The International Energy Agency (IEA) and the King Abdullah Petroleum Studies and Research Center (KAPSARC) co-hosted an expert workshop on the potential for advanced CO2 enhanced oil recovery (CO2-EOR) to decarbonize oil production. The workshop focused on the potential for using CO2-EOR for CO2 storage and increasing oil production, also known EOR+ or advanced CO2-EOR.
Over the course of the two day meeting, over 60 participants from government, industry and academia examined the current status of CO2-EOR and EOR+, explored the economic and environmental benefits of advanced CO2-EOR and discussed the challenges facing its widespread adoption.
In his introductory address, IEA Chief Economist Laszlo Varro highlighted that combining oil recovery with CO2 storage can provide energy and economic security to oil-producing countries as well as environmental benefits by reducing CO2 emissions through permanent CO2 storage.
Doug Cooke, KAPSARC's Program Director Energy Transitions and Environment, noted that advanced CO2-based oil recovery in combination with geological storage has the potential to offer a 'win-win' for oil producing and consuming countries by contributing to decarbonising the transport sector while ensuring the longevity of national hydrocarbon assets in oil-producing countries.
However, both Mr Varro and Mr Cooke recognized that there are a number of legal, regulatory and economic challenges to realise the potential of advanced CO2-EOR combined with verifiable CO2 storage.
"Establishing appropriate policy frameworks to enable investment will key to the development of EOR+," said Mr Varro. Mr Cooke added that "the benefits of advanced CO2-EOR need to be proven if it is to become a credible part of the global response to combatting carbon emissions. International collaboration between all key stakeholders will be critical for success."
"Advanced CO2-EOR can also provide market pull for the deployment of CCS technology by supporting crucial early CCS investment in some jurisdictions" noted Juho Lipponen, IEA head of CCS, "because CCS accounts for one sixth of the required emissions reductions worldwide by 2060."
Advanced CO2-EOR is not yet a mainstream practice and will require changes in how projects are planned and operated. This in turn will require changes in the legal, regulatory and commercial framework to support its deployment. Effective public policies will be required to harness this potential.
The joint workshop informed decision makers on the opportunities and challenges of advanced EOR and provided clear recommendations on how advanced EOR can play a meaningful role in national energy and emissions reductions.
World Bank to Strengthen Human Capital and Climate Resilience in Haiti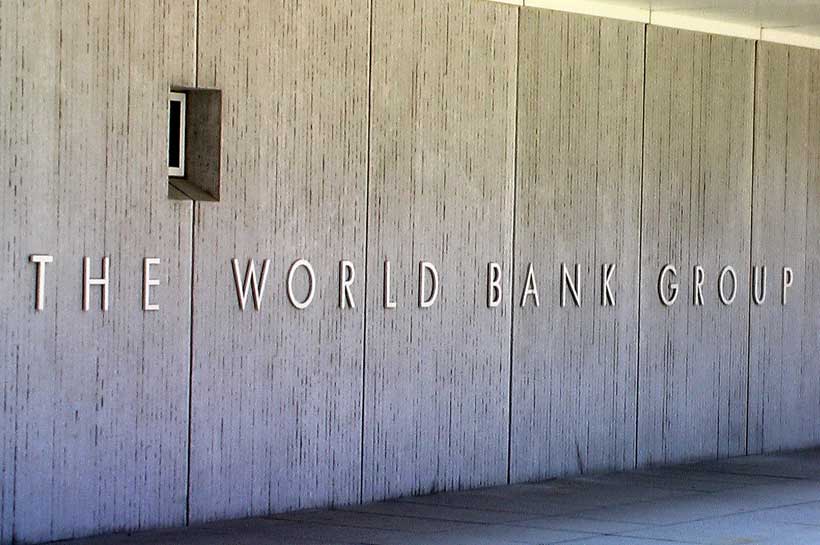 The World Bank's Board of Executive Directors approved today three projects for a total amount of US$162 million in grants to improve the quality of health and education services and strengthen climate resilience in Haiti.
"These three projects address key national priorities to build a better future for all Haitians," said Anabela Abreu, World Bank Haiti Country Director. "Access to quality healthcare and education are crucial to break the cycle of poverty and to build a stronger human capital so that Haitian children can reach their full potential. The Bank support will also help build climate resilience in the face of the growing threat of natural hazards by strengthening early warning systems and disaster preparedness in high climate risk areas."
Globally, Haiti ranks 112th on the World Bank Human Capital Index. A child born today in Haiti will be only 45 percent as productive when she grows up as she could be if she had enjoyed full health and education. Infant mortality in Haiti remains high with 59 death per 1,000 live births and maternal mortality has increased from an estimated 523 per 100,000 live births in 2005 to 646 per 100,000 live births in 2016. Only 40 percent of children are fully vaccinated, which has contributed to outbreaks of preventable diseases such as cholera, diphtheria, and measles.
Similarly, the education outcomes are not very promising. On average Haitian children attend 11.4 years of school by age 18, which is equivalent of 6.3 years of adjusted learning and is the lowest score in the region. In terms of disaster risks, Haiti is highly exposed to hurricanes, floods and earthquakes. Between 1976 and 2012, losses associated with hydro-meteorological events alone were equivalent to almost two percent of annual GDP on average. In 2016, Hurricane Matthew affected over two million people, resulting in over 500 deaths and displaced 175,000 people.
The "Strengthening Primary Health Care and Surveillance in Haiti" project will significantly enhance basic healthcare services for three million people, particularly for pregnant women and children in the South, North West, North-East, Center and Nippes departments. It will strengthen nationwide surveillance capacity and immunization for infectious diseases. The project will also improve the overall coordination among government and international partners in the health sector. The US$70 million project is financed by a US$55 million grant from International Development Association (IDA) and a US$15 million grant from the Global Financing Facility.
The second approved grant for the "Providing an Education of Quality in Haiti" project is to increase enrollment and improve the school learning condition in public and private primary schools in the Southern departments of Haiti. The project will particularly focus on closing the gender gaps in attendance and retention rates. The support is provided as an additional financing of US$57 million, including a US$39 million grant from IDA and a US$18 million grant from the Global Affairs Canada.
The third project "Strengthening Disaster Risk Management and Climate Resilience" will support the design of a national early warning system and improve emergency response and evacuation capacity of targeted municipalities in high climate risk-prone areas. It will also reinforce infrastructure such as schools and community centers to serve as emergency shelters, provide technical training, and support for strengthening the building codes. The project is financed by a US$35 million grant from IDA.
The International Development Association (IDA) is the World Bank institution that provides low-interest or interest-free grants and loans to the world's poorest countries to help them implement projects and programs that stimulate economic growth, contribute to the reduction of poverty and improve the living conditions of the poor.
EU Facility for Refugees in Turkey: Solid progress in supporting refugees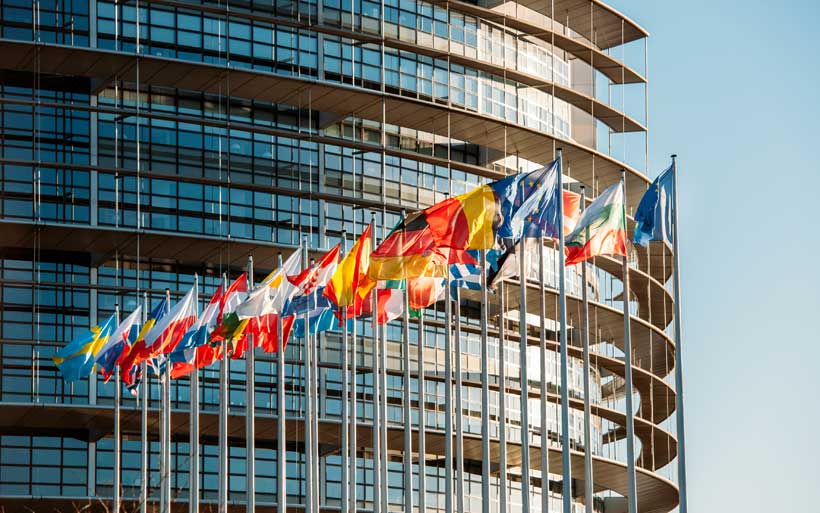 The Commission reported today good progress in the implementation and programming of €6 billion of the EU Facility for Refugees in Turkey. More than 80 projects are currently up and running delivering tangible results to refugees and host communities in particular on education and health. Out of the €6 billion, some €4.2 billion has been allocated, of which €3.45 billion has been contracted and €2.22 billion disbursed to date.
Johannes Hahn, Commissioner for European Neighbourhood Policy and Enlargement Negotiations,said: "We continue to make good progress in the implementation and programming of the Facility. More than 80 projects to date provide vital assistance in the areas of education, health, protection and socio-economic support, and more projects are in the pipeline. We remain committed to continue our support to refugees and host communities in Turkey, addressing current needs and increasing resilience and self-reliance for the longer term."
Christos Stylianides, Commissioner for Humanitarian Aid and Crisis Management,added: "The European Union is continuing to support refugees in Turkey, in line with its commitment. 1.6 million refugees are receiving humanitarian assistance to meet their basic needs. Looking ahead to the future, we are working to make our support more sustainable. We remain committed to continue working closely with Turkey to make this possible."
Today, the twelfth Steering Committee meeting of the EU Facility for Refugees in Turkey took place in Brussels. It was chaired by the Commission and brought together representatives of EU Member States and Turkey.
The Committee reviewed the third annual monitoring report on the implementation of the Facility and confirmed the progress made in the programming of the second €3 billion tranche of the budget of the Facility. It completed the evaluation of project proposals in the areas of socio-economic support and municipal infrastructure to the tune of €845 million.
The 84 projects set up in the framework of the Facility bring forth concrete outcomes and a significant positive impact for refugees and host communities alike, facilitating the integration of refugees in the Turkish society.
For education, one of the priority areas of action, the EU signed a €400 million contract to continue its support to existing programmes, which is to be complemented by a further €100 million before the summer. This involves the construction of 136 school buildings and 50 prefabricated schools well under way. This progress in education infrastructure goes hand in hand with the implementation of the project for Promoting Integration of Syrian Children into Turkish Education System (PICTES), which benefits 400,000 students.
In the area of health, 5 million healthcare consultations have been carried out, with 178 migrant health centres now operational, employing over 2,600 staff, two thirds of which are Syrian refugees.
The EU is highly focused on ensuring the sustainability of the Facility's humanitarian and development activities, which aim to support the Turkish authorities in a structural manner and to facilitate refugee integration. Under the humanitarian strand of the second tranche, the EU is implementing projects for a total of €50 million in addition the ongoing projects under the first tranche, those have already delivered tangible results for refugees and host communities.
Background
The EU Facility for Refugees in Turkey was set up in 2015 in response to the European Council's call for significant additional funding to support Syrian refugees in Turkey.
It has a total budget of €6 billion divided into two equal tranches of €3 billion each, allocated over two periods: 2016-2017 and 2018-2019.Out of the operational funds of €6 billion, €2.22 billion has already been disbursed, €3.45 billion contracted, with over 80 projects rolled out.
The Facility provides a joint coordination mechanism, designed to ensure that the needs of refugees and host communities are addressed in a comprehensive and coordinated manner. The support seeks to improve conditions for refugees in Turkey as part of the EU's comprehensive approach to addressing the refugee crisis inside and outside the EU.
European Union and World Bank Support to Help Enhance Georgia's Innovation Ecosystem
The European Union (EU) and the World Bank launched today the Increasing Institutional Capacity for Innovation (IICI) project, at an event held at Tech Park Georgia. Nika Alavidze, Deputy Minister of Economy and Sustainable Development of Georgia, Mercy Tembon, World Bank Regional Director for the South Caucasus, and Stig Kjeldsen, First Secretary at Delegation of the European Union to Georgia offered opening remarks at the event.
"The World Bank is proud to continue to stand by GITA as it transforms from a young 'startup' agency into a mature framework for Georgia's coordination of its innovation and entrepreneurship policy and practice," said Mercy Tembon, World Bank Regional Director for the South Caucasus. "With support from the EU, and the Bank's technical assistance, this project will allow GITA to take the next step toward greater institutional capacity and effectiveness, test the potential for technology transfer, and improve opportunities for investing in innovative, early stage companies in Georgia."
"Innovation increases SME competitiveness and creates jobs, and innovation policy is actually at the heart of the EU's own Europe 2020 strategy for growth and job creation," said Stig Kjeldsen, Cooperation Officer at the EU Delegation to Georgia. "Further assisting GITA in building Georgia's innovation ecosystem falls naturally in line with the EU's commitment to supporting business development in Georgia."
The IICI project is financed by the EU to the amount of €2.7 million and will be implemented by the World Bank. The overall objective of the project is to increase GITA's capacity to develop and implement innovation and entrepreneurship policies and programs with medium- and long-term strategies and results; test and demonstrate the viability of technology transfer between educational institutions and the private sector in Georgia; improve the deal flow of innovative start-ups ready for investment, and fund availability for early-stage companies.
The IICI project is expected to generate important results, including: easier access to support and finance for a greater number of small and medium enterprises and innovative firms, a more coherent public approach to supporting entrepreneurs and SMEs and a boost in overall innovative economic activity.