Toward a New Partnership: Georgian Voices
Every winter, Beso Idoidze stands guard alone over the historical highland village of Dartlo. Even the harsh cold winds of Tushetian winters won't make Beso abandon his post. As long as there is wood to burn and essential food items like potatoes, sugar, flour and olive oil in his larder, Beso perseveres.
Situated 2,000 meters above sea level, Dartlo village is cut off from the outside world from late September to the end of April, during which time it is only accessible by helicopter.
Once summer arrives, Dartlo's other residents start to return. Their only source of income is tourism. Some own guest houses, others produce traditional handicrafts, while those who have horses offer riding tours. Some people also get involved in the ongoing restoration work that sustains the vernacular architecture of this unique village.
However, the tourism season is short: if lucky, the village might be able to stay open for four to five months – from early June to mid-October. That is why most of the residents prefer relocating to other, larger towns, or to the capital Tbilisi – bringing them closer to regular jobs. Over the years, the number of residents in Dartlo and neighboring villages has been steadily declining, leaving only elders like Beso to hold down the fort.
Maia Kiknadze runs a travel agency that was established in 1991, right after Georgia gained its independence. Caucasus Travel, the very first tour operator in Georgia, was created at a time when the country was virtually unknown to people internationally, had no tourism infrastructure, and lacked workers trained in the tourism-service industry.
According to one employee, "The company has spent many years and a lot of effort promoting the country internationally and training staff such as tour guides and drivers. In addition, because of the severe scarcity of places for guests to stay, we had to personally visit the regions and scout for living quarters suitable for foreign visitors."
In the beginning, the company consisted of only three people, its founders. Within a few years, however, Caucasus Travel had grown and spawned two additional companies, Georgian Events and Explore Georgia, while a third company, CT Auto Georgia, came along later. By 2007, all of these companies, along with several others, were united under the banner of one holding company – Georgian Hospitality Group (GHG), which today employs 60 people full-time.
Georgia is increasingly renowned internationally for its culture, wine and cuisine, and adventure and eco-tourism. Maia believes that her company has played a considerable role in raising awareness about Georgia and in helping build-up its burgeoning tourism industry.
Lia Aleksishvili, who lives in Georgia's Kakheti region, remembers when her bakery in the city of Telavi was only a tiny business. Over the years, she has managed to transform the small shop – which often struggled to make ends meet – into a successful and bustling local bakery.
Lia's business also benefits the local community. The bakery employs four full-time workers and, when the holiday season arrives and demand for desserts and pastries peaks, four more people join part-time. Lia has also managed to use some profits from the bakery to invest in renovating the second floor of her building, turning it into a popular bed and breakfast.
Manana is a stay-at-home mother of seven children who are aged between 9 and 22 years. Her family lives in a three-room cinderblock hut with a leaky roof and cardboard for windows. Her husband Tamaz spends most of his time at the landfill hunting for scrap metal, and is the sole breadwinner.
Manana sees herself as living on the edge of extreme poverty, but she believes that there are households which are doing much worse. She is proud of her choice to have so many children. "They wear each other's hand-me-downs, and it's a lot of work, but I love kids. I always wanted to have as many as possible. There are large families who live in train carts, or who don't even have a roof over their heads. There are people much worse off!"
Manana believes that the best way to tackle poverty is through equal access to education. "When someone with no ability can get into a school just because they can pay, and when my child, who is talented, cannot just because we don't have money, that is wrong," she says. "They are trading talent for money and I don't want that to happen in our country anymore. My 14-year-old daughter Iro is great at table tennis, but we can't afford to equip her or pay for regular lessons."
Monthly social assistance from the state to the family amounts to GEL 500, which they claim is barely enough to buy shoes for all seven children, not to mention other mandatory things for school that don't fall under the scope of the assistance program. Having an illegal job, with the fear of losing social assistance for the entire family, doesn't seem like a promising solution to fighting poverty, Manana argues.
Nevertheless, Manana does her best to stay positive and optimistic about the future. This mother of seven dreams about having enough space for every one of her kids, in a house with dry walls and a roof that keeps them all warm and healthy.
Rusudan Kekelidze is the Principal Teacher at public school #210 in Tbilisi. In the early 1990s, she was at the very start of her professional career as a teacher. She still has vivid memories of that time: the ever-present smell of kerosene, students sharing tiny desks, and very poorly-equipped classrooms. But she also remembers that everyone had a common desire – to survive.
"It may sound dramatic now, but it truly was a fight for survival – physically, literally," says Rusudan. "It was a fight for the future. No matter what the skeptics might say, we have travelled a long and difficult path since then. Today, we see how our school has developed. It is so much better than we could have imagined. Take, for example, the school's infrastructure as a vivid sign of progress. Or, just listen to the words and sentiments in the hallways – I can, I want to, I will do, I'm happy to…"
"The future I imagine is more colorful and cheerful, and focused on success. I hope our students are able to start preparing their future paths here, within these walls. I hope the school is a good model for life, which is gradually developed and enriched with knowledge and practice," says Rusudan.
Source: World Bank
Another government but the same problem in Latvia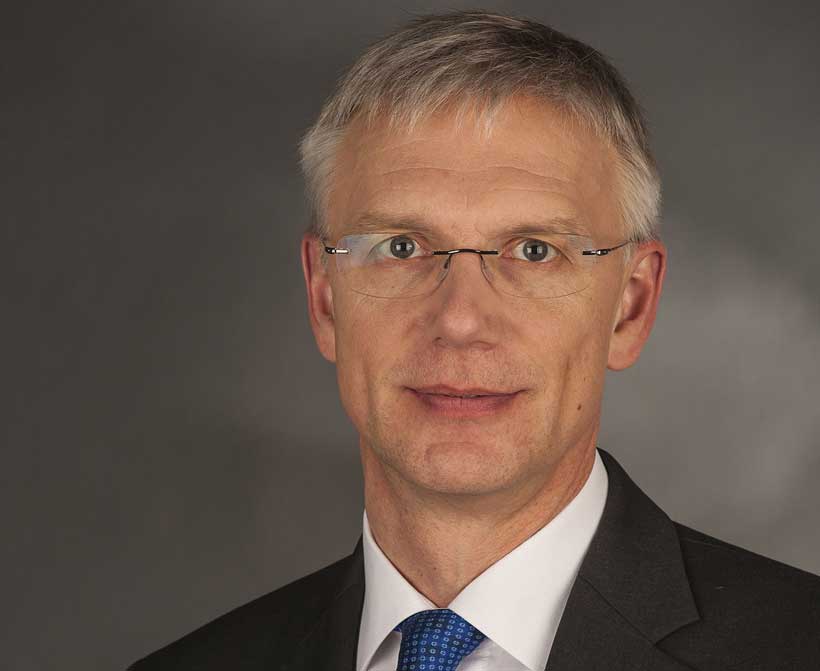 Latvia is on the brink of a social explosion. Latvian Prime Minister Krišjānis Kariņš's statement cold serve as the impetus to it. In an interview with LNT's programme 900 sekundes last week he said that "Latvia is currently unable to significantly raise the wages of teachers, because it would require either increasing the budget deficit or higher taxes." This statement was made despite all promises to teachers made by the previous government. The head of the government cynically reminded that compared to other countries, Latvia has too many teachers per its number of pupils.
In the morning of Wednesday, February 13, he told that the promise by his fellow party member, ex-Minister of Education and Science, Kārlis Šadurskis, had been made in relation to school reform. The increase included in the Latvian state budget of 2019 had actually been an effort to avoid the reduction of the size of teacher salaries, the PM explained. Thus he insisted that there were no plans to increase salaries, just to keep them at the same level. To all appearances school reform will raise questions. The government is not going to fire teachers directly, it plans to reduce the number of schools and as a result teachers will be forced to quit.
According to the news that the Riga City Council is planning to shut down two schools and merge eight, the promises not to cut the number of teachers are forgotten. The new government which only few weeks ago struggled for people trust, does not care about people's loyalty any more.
Such behaviour could be easily regarded by Latvians as betrayal and an insult. So the new government could not even fight the results of short-sighted social policy not to mention the needed fight with the causes of such problems.
According to Statistical Yearbook of Latvia 2018, public and private pre-school education institutions' pedagogical staff (at the beginning of 2017 school year) in the public sector counts 10 633 persons. These professionals monthly earn about 800 euro.
Is it a big problem to find the source of financing such vulnerable sphere as education?
That's for sure, people, who are near our children, give knowledge, spend a lot of time with them, who are responsible for Latvian future should not make ends meet.
For instance, government does not make any difficulties for the realization of ambitious military projects. It has become known that from 2018 to 2021, Latvia plans to invest about €50 million annually into military infrastructure, the ministry of National Defence said January 25, reports LETA. The bulk of the funds will go to the Ādaži military base.
€50 million annually would be a substantial help to Latvian teachers! Unfortunately, teachers are not so important for the country image, so they will continue not to live, but to exist.
Expansion of Georgia's Black Sea Ports: Modus Vivendi for Georgia
Over the past several months, a whole range of actions has taken place to expand all of Georgia's existing and future Black Sea ports. These moves, in their entirety, could have geopolitical significance on at least the regional level as it will help further connect the country to the world maritime routes, increase the country's transit potential and also enhance its position when it comes to China's multi-billion Belt and Road Initiative (BRI).
Several weeks ago, the European Union decided to financially support the Anaklia Deep Sea Port. In a document published by the European Commission regarding the development of the 'Trans-European Transport Network', it is stated that 233 mln Euros have been allocated for financing the 2nd phase of the Anaklia Deep Sea Port. It is also noted in the project that hundreds of millions of Euros have been assigned for the construction of the rail lines and highways throughout Georgia which will lead to the Anaklia Deep Sea Port. Moreover, the German Development Bank (DEG) together with the Dutch development bank have also decided to invest in Anaklia.
Further south, in Poti, a decision was made to construct a multimodal transit terminal. The facility will have modern equipment able to store up to 60,000 tons of fertilizer. Wondernet Express, the international logistics company behind the project, will invest $20 million in the project.
International port operator APM Terminals, along with Poti New Terminals Consortium, have submitted a conceptual design for the expansion of the APM Terminals' Poti Sea Port. The project entails a 14.5-meter water depth at the 700-meter quay wall and 25 hectares of land for the bulk operation yard and covered storage facilities for various cargo types, including grain, ore, and minerals.
The US Overseas Private Investment Corporation (OPIC) has issued a loan of $50 million to Pace Group to develop a multi-functional marine terminal in Georgia's Black Sea port of Poti, aimed at expanding its operational capacities.
In Batumi, it was agreed that the expansion of the port will take place with the construction of an additional terminal.
It was even announced by the Minister of Economy and Sustainable Development Giorgi Kobulia that the discussion of a ferry line between Georgia and the EU has been renewed.
Overall, these decisions show that there is a certain progress being made on Georgia's Black Sea ports development and their inclusion in the world maritime network. This global financing from Europe to the US also shows how these geopolitical players regard the South Caucasus and Georgia in particular. One could surmise that the geopolitical projection of those global companies is based upon the idea that the situation in Georgia will remain stable and that Georgian-Russian relations are unlikely to take a confrontational course (at least from the mid-term perspective).
But this expansion of Georgia's sea port infrastructure could also lead to increased interest from China in the Georgian transit corridor. I argued in a previous article for GEORGIA TODAY that, although Georgia does not figure in China's BRI, the Chinese project is an evolving one. I suggested in the same article that over time, new corridors would appear; that the BRI, rather than being a static initiative, is in fact a model which will constantly adjust to rising opportunities.
It might be suggested that a more developed infrastructure will eventually draw the Chinese to Georgia's Black Sea ports. The above-mentioned developments at Anaklia, Poti and Batumi can be considered the first stage in this process.
Taking a global perspective of these economic developments, I will argue that one of the scenarios in which Georgia and all the neighboring countries will reap benefits, is when as many world actors as possible have stakes in the Georgian economic corridor. It would be a certain modus vivendi for Georgia's future development.
Analysts often argue that there is a solely military solution to Georgia's problem with Russia. However, it is suggested here that yet another, and probably more accurate, solution to the Georgian dilemma for everyone (including the Russians) would be a Georgia where every great player has economic interests and is forced to upkeep the geopolitical security in the country for those very interests.
Author's note: First published in Georgia Times
Trump buys Lithuania, EU cannot stop it
The US President Donald Trump is no doubt a successful businessman who rules his country as if it is a huge enterprise. And this kind of management, to his mind, should lead to success. And very often it really works. As a wise leader he uses different tools to reach his goals. Thus, the most cunning one, which the US exploits in Europe – is indirect influence on the EU countries to gain the desired aim. The EU just becomes a tool in "capable hands" of the US.
Let us give the simple example. Last week the Ministry of National Defence of Lithuania announced that the Lithuanian Air Force Base in Šiauliai would get de-icing equipment for the aircraft. It would be acquired according to an agreement signed by the Ministry of National Defence and the AF Security Assistance and Cooperation Directorate (AFSACD) on behalf of the Government of the United States of America.
It is known that the new equipment is capable of removing ice from aircraft at the necessary height which allows the Šiauliai Air Base to support bigger aircraft of the Alliance, such as C-17 – one of the largest transport aircraft capable of moving a large number of soldiers and large amounts of cargo.
It is said that "the procurement for the Lithuanian Air Force Base will fill a critical capability gap and allow the Base personnel to carry out cold weather operations, as well as support the NATO Air Policing Mission. The equipment will also be used for providing servicing for the aircraft of the NATO enhanced Forward Presence Battalion Battle Group-contributing countries and other NATO allies at the Air Base."
But according to data, only three C-17s belongs to NATO. The US, in its turn, has 222 C-17s in service as of Jan. 2018. Among EU member states the only country that has C-17A ERs is the United Kingdom with 8 C-17A ERs in use. But The United Kingdom is in the process of leaving the organization. So, it is logical to assume that the most interested country in deploying C-17 in Lithuania is the US, not the EU or even NATO. And of course Lithuania cannot even dream of having such planes.
The second issue which is even more important is the fact that the agreement of approximate value of USD 1.03 million is financed from the European Security Assistance Fund (ESAF). Lithuania is not able to share the burden.
So, nothing depends on Lithuania in this issue. It only gives permission.
In the recent years Lithuania's procurement from the US has grown significantly. The ministry of National Defence is currently in negotiations with the US department of Defence for procuring JLTV all-terrain vehicles.
Unfortunately, being a member of the EU, Lithuania so hardly depends on the US in military and security spheres that it often mixes up its real needs, responsibilities to the EU with the US interests in the region. Such approach could seriously complicate the relations with neighbouring Russia and Belarus which Lithuania borders. These two countries are interested in Lithuania as an economic partner. But if Lithuania will pose military threat to them, deploying US military equipment, these states could terminate any economic cooperation.
Is it a cooperation or manipulation and who will benefit?