Toward a New Partnership: Georgian Voices
Every winter, Beso Idoidze stands guard alone over the historical highland village of Dartlo. Even the harsh cold winds of Tushetian winters won't make Beso abandon his post. As long as there is wood to burn and essential food items like potatoes, sugar, flour and olive oil in his larder, Beso perseveres.
Situated 2,000 meters above sea level, Dartlo village is cut off from the outside world from late September to the end of April, during which time it is only accessible by helicopter.
Once summer arrives, Dartlo's other residents start to return. Their only source of income is tourism. Some own guest houses, others produce traditional handicrafts, while those who have horses offer riding tours. Some people also get involved in the ongoing restoration work that sustains the vernacular architecture of this unique village.
However, the tourism season is short: if lucky, the village might be able to stay open for four to five months – from early June to mid-October. That is why most of the residents prefer relocating to other, larger towns, or to the capital Tbilisi – bringing them closer to regular jobs. Over the years, the number of residents in Dartlo and neighboring villages has been steadily declining, leaving only elders like Beso to hold down the fort.
Maia Kiknadze runs a travel agency that was established in 1991, right after Georgia gained its independence. Caucasus Travel, the very first tour operator in Georgia, was created at a time when the country was virtually unknown to people internationally, had no tourism infrastructure, and lacked workers trained in the tourism-service industry.
According to one employee, "The company has spent many years and a lot of effort promoting the country internationally and training staff such as tour guides and drivers. In addition, because of the severe scarcity of places for guests to stay, we had to personally visit the regions and scout for living quarters suitable for foreign visitors."
In the beginning, the company consisted of only three people, its founders. Within a few years, however, Caucasus Travel had grown and spawned two additional companies, Georgian Events and Explore Georgia, while a third company, CT Auto Georgia, came along later. By 2007, all of these companies, along with several others, were united under the banner of one holding company – Georgian Hospitality Group (GHG), which today employs 60 people full-time.
Georgia is increasingly renowned internationally for its culture, wine and cuisine, and adventure and eco-tourism. Maia believes that her company has played a considerable role in raising awareness about Georgia and in helping build-up its burgeoning tourism industry.
Lia Aleksishvili, who lives in Georgia's Kakheti region, remembers when her bakery in the city of Telavi was only a tiny business. Over the years, she has managed to transform the small shop – which often struggled to make ends meet – into a successful and bustling local bakery.
Lia's business also benefits the local community. The bakery employs four full-time workers and, when the holiday season arrives and demand for desserts and pastries peaks, four more people join part-time. Lia has also managed to use some profits from the bakery to invest in renovating the second floor of her building, turning it into a popular bed and breakfast.
Manana is a stay-at-home mother of seven children who are aged between 9 and 22 years. Her family lives in a three-room cinderblock hut with a leaky roof and cardboard for windows. Her husband Tamaz spends most of his time at the landfill hunting for scrap metal, and is the sole breadwinner.
Manana sees herself as living on the edge of extreme poverty, but she believes that there are households which are doing much worse. She is proud of her choice to have so many children. "They wear each other's hand-me-downs, and it's a lot of work, but I love kids. I always wanted to have as many as possible. There are large families who live in train carts, or who don't even have a roof over their heads. There are people much worse off!"
Manana believes that the best way to tackle poverty is through equal access to education. "When someone with no ability can get into a school just because they can pay, and when my child, who is talented, cannot just because we don't have money, that is wrong," she says. "They are trading talent for money and I don't want that to happen in our country anymore. My 14-year-old daughter Iro is great at table tennis, but we can't afford to equip her or pay for regular lessons."
Monthly social assistance from the state to the family amounts to GEL 500, which they claim is barely enough to buy shoes for all seven children, not to mention other mandatory things for school that don't fall under the scope of the assistance program. Having an illegal job, with the fear of losing social assistance for the entire family, doesn't seem like a promising solution to fighting poverty, Manana argues.
Nevertheless, Manana does her best to stay positive and optimistic about the future. This mother of seven dreams about having enough space for every one of her kids, in a house with dry walls and a roof that keeps them all warm and healthy.
Rusudan Kekelidze is the Principal Teacher at public school #210 in Tbilisi. In the early 1990s, she was at the very start of her professional career as a teacher. She still has vivid memories of that time: the ever-present smell of kerosene, students sharing tiny desks, and very poorly-equipped classrooms. But she also remembers that everyone had a common desire – to survive.
"It may sound dramatic now, but it truly was a fight for survival – physically, literally," says Rusudan. "It was a fight for the future. No matter what the skeptics might say, we have travelled a long and difficult path since then. Today, we see how our school has developed. It is so much better than we could have imagined. Take, for example, the school's infrastructure as a vivid sign of progress. Or, just listen to the words and sentiments in the hallways – I can, I want to, I will do, I'm happy to…"
"The future I imagine is more colorful and cheerful, and focused on success. I hope our students are able to start preparing their future paths here, within these walls. I hope the school is a good model for life, which is gradually developed and enriched with knowledge and practice," says Rusudan.
Source: World Bank
Will Russia serve the old wine in a new bottle?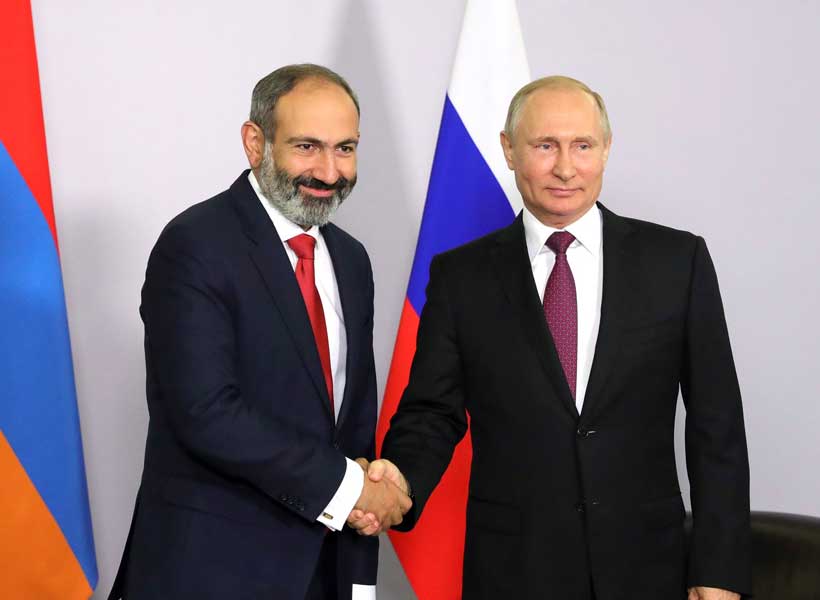 Nowadays, one of the main features of global political developments are non-violent or color revolutions. These revolutions are brought about by wide-spread corruption, poverty, unemployment and a deep gap between masses and the ruling elite with the latter being the biggest political risk for the ruling party. Most analysts argue that these factors are combined also with outside support, which can culminate in the revolution. However, what happened in Armenia after a few weeks of peaceful demonstrations, the Velvet revolution, that brought down the regime and has exercised true people power, is considered to be unprecedented for it didn't owe its origin to the external assistance or wasn't an attempt by ''US to export democracy'' in Armenia. The geopolitical factor was initially excluded.  In fact, Russia has traditionally had negative attitude towards color revolutions and has seen them ''as a new US and European approach to warfare that focuses on creating destabilizing revolutions in other states as a means of serving their security interests at low cost and with minimal casualties''.This means that Russia, desperate to maintain its own standing in the Caucasus, was likely to intervene in the events unfolding in Armenia. However, the Kremlin didn't view turmoil in Armenia as a Ukraine-style revolution. Asked if Russia would intervene, Kremlin Spokesman Dmitry Peskov said the matter was "exclusively an internal affair" and Russian action would be "absolutely inappropriate". Moreover, after Armenia's unpopular leader Serzh Sargsyan's resignation, Russian Foreign Ministry spokeswoman Maria Zakharova called Armenians "a great people" and wrote, "Armenia, Russia is always with you!"
The prospect of a Russian intervention was low for 2 key reasons
One of the possible reasons behind Russian inaction was that Moscow didn't regard the revolution in Armenia as a threat to its geopolitical prerogatives, but rather as an opportunity to make a strategic move through a global panic over Russia's continued warlike behavior. Satisfied that this is genuinely an internal Armenian issue directed at an incompetent and ineffective government, Russia proved with its muted response to Armenia's color revolution that Kremlin embraces the policy of non-interventionism.
Secondly, a rapid spread of pro-Western sentiment among local journalists, civil society representatives and youth was prevalent in Armenia in the past decade. This process only accelerated after Armenian President Serzh Sargsyan unexpectedly decided in 2013 to join Russian-led Eurasian Economic Union (EAEU) over EU Association Agreement.Yerevan's decision of September 3, 2013 to involve in Eurasian Economic Union (EAEU) was mostly conditioned by Moscow's ultimatum imposition, which left a deep track in the perception of Armenia-Russia relations and formed a comparatively new cliché. Anti-Russian sentiments were on rise in Armenia in recent years due to major levers of influence that Russia maintained over Armenia: Armenia's corrupt oligarchic system and the military threat coming from Azerbaijan. Civil society and the opposition in Armenia viewed Russia as the sponsor of the autocratic, oligarchic system of governance in Armenia. They have traditionally criticized the government for having closest ties with the country which provides 85 percent of arms export to Azerbaijan-a country which is in continuous conflict with Armenia over the disputed territory of Nagorno Karabakh.  This anti-Russian sentiment reached its apex in 2016 when the intense fighting broke out in Karabagh known as Four-Day War. This drew the public attention to the Russian-supplied arms which played a role in the deaths of dozens of soldiers.
Both opposition leaders and civil society members demanded not only Armenia's exit from the EAEU, but also an end to the Russian military presence in the country. The anti-Russian rhetoric was useful for both the Armenian government and the opposition to alert Russia not to take Armenia for granted.Hence, in one way the April Revolution in Armenia was a test for Russian-Armenian relations, and Russia viewed it as a new impulse for mutually beneficial relations aimed at restoring the damage of Russia's protective image among Armenians.Needless to say,Armenia is important to Russia, as losing Armenia would cause fundamental changes in Moscow's influence in the South Caucasus. Furthermore, Armenia can't cherry-pick among its closest allies because its landlocked position limits the freedom to maneuver in its foreign policy and its economic and defense imperatives dictate a close alignment with Russia. This was reaffirmed by new prime minister and protest leader of Armenia, Nikol Pashinian, who not only supported maintaining the current Russian-Armenian relationship but also suggested a "new impulse" for political and trade relations during the meeting with Russian president Vladimir Putin in Sochi on May 14. During another meeting a month later, Armenian PM expressed his hope that ''the relations will develop more effectively on the basis of mutual respect for the best interest and sovereignty of the two States''.
On the whole, Armenia will continue to pursue its "Complementarian" or multi-vector foreign policy, which means that no radical change in the realm of foreign policy is expected to take place.  Yet there is no strong anti-Russian current in Armenian political and society rhetoric. The recent civic movement was significant in realizing the potential of Russian-Armenian mutual relations for economic development and security. Undeniably, Russia should adopt new approaches towards Armenia and it should realize that under new circumstances the backward-looking policies are destined to be counter-productive. In Armenia people hope that Kremlin wouldn't serve the old wine in a new bottle.
Lithuania deserves better life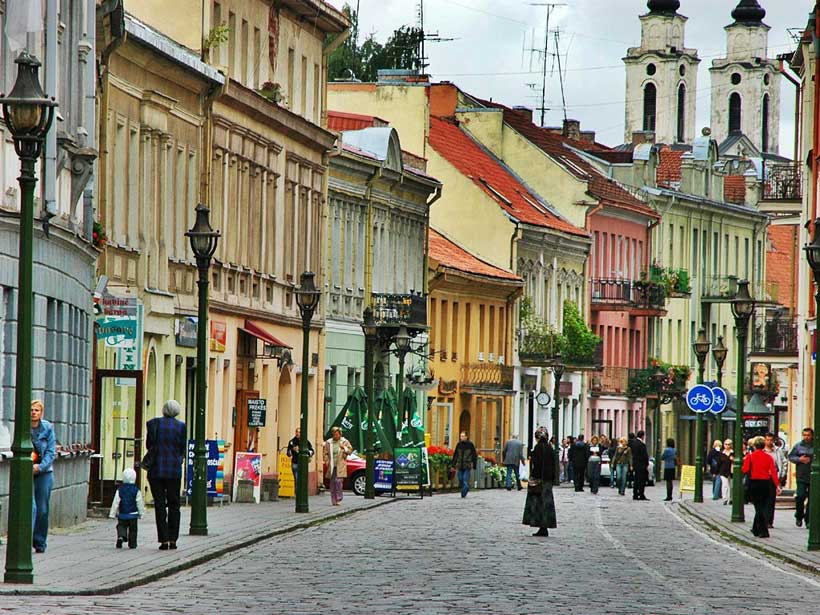 The latest expressive headlines on delfi.lt (the main Lithuanian news portal) such as "Gender pay gap increased in Lithuania", "Sudden drop in EU support pushes Lithuania into middle income trap, finmin says", "Lithuanian travellers spent EUR 186.5 mln abroad this year" and "Lithuania's Jan-May budget revenue EUR 14.3 mln below target" clearly demonstrate difficult situation in the country. The only positive thing in this fact is Lithuanian authorities do not try to hide the social problems or they just cannot do it anymore.
While in the international arena Lithuania continues to be very active and promising, the internal political and social crisis as well as decrease in living standards of the population make Lithuanians worry about their future. Idleness of the Lithuanian authorities makes the country poorer.
The most acute social problems today are emigration of young people, unemployment rate, increase in the number of older persons and poverty. The appalling consequences of such phenomena are alcoholism and suicides of the Lithuanians.
According to Boguslavas Gruževskis, the Head of Labour Market Research Institute, in the next 5-6 years, Lithuania must accumulate reserves so that our social protection system can operate for 15 years under negative conditions, otherwise serious consequences are expected.
Over the past two years the level of emigration has grown by more than 1.5 times. In 2015 the country left about 30,000 people, in 2017 – 50,000. This is a social catastrophe, because, in fact, the country has lost the population of one Lithuanian city. And the situation with depopulation cannot be corrected by an increase in the number of migrants coming to Lithuania. Their number is too small because Lithuania cannot afford high living conditions for newcomers like Germany or other European countries and may serve only as transitory hub.
As for unemployment rate and poverty, in Lithuania, 7.1% of the population is officially considered unemployed. The more so according to the Department of Statistics for 2016, 30% of Lithuanian citizens live on the verge of poverty, which is 7% higher than the average European level.
One of the most profitable sectors of the economy – tourism, which allows many European countries to flourish, Lithuanian authorities do not develop at all. Even Lithuanian Prime Minister Saulius Skvernelis plans to spend his summer vacation in Spain. This fact speaks for itself. Skvernelis notes that spending vacation in Spain is cheaper than in Lithuania. Thus, he is lacking the will or skill to do something with the situation as well as other high ranking officials. He is named one of the main presidential candidates but does nothing to improve the distressful situation.
At the same time, Lithuanian President wants more foreign troops and modern weapons, increase in defence budget and uses all her skills to persuade her NATO colleagues to give help. Probably, she is afraid of her own people, which is tired of helpless and indifferent authorities, and wants to protect herself by means of all these new weapons and foreign soldiers?
Spoiled Latvia's image in the international arena
Latvia is actively preparing for one of the most important political event of the year. Parliamentary elections will take place in October 6, 2018. Submissions of the lists of candidates for the 13th Saeima elections will take place very soon – from July 18 to August 7, 2018. But the elections campaign as well as all political life in the country faces some problems which require additional attention from the authorities. And these problems spoil the image of Latvia as a democratic state which might respect the rights of its people.
This is a well-known fact, that the image of the state is composed of several components: it heavily depends on its foreign and domestic policy directions. The more so, internal events very often influence its foreign policy and vice versa.
Latvia considers itself a democratic state and tries to prove it by all possible means. But all attempts fail because of a serious unsolved problem – violation of human rights in Latvia.
It is not a secret that about one third of Latvians are ethnic Russians. Their right to speak and be educated in their native language is constantly violated. This problem is in the centre of attention of such international organizations as OSCE and EU. This fact makes Latvian authorities, which conducts anti Russia's policy, extremely nervous.
Thus, the Latvian parliament recently passed in the final reading amendments to the Education Law and the Law on General Education under which schools of ethnic minorities will have to start gradual transition to Latvian-only secondary education in the 2019/2020 academic year. It is planned that, starting from 2021/2022 school year, all general education subjects in high school (grades 10-12) will be taught only in the Latvian language, while children of ethnic minorities will continue learning their native language, literature and subjects related to culture and history in the respective minority language. This caused
Hundreds joined a march in the centre of Riga in June to support Russian-language schools in Latvia. The event was held under the slogan: "For Russian schools, for the right to learn in native language," as the government wants to switch the language of the education system to Latvian.
The European Parliament deputies called for support of Russian education in Latvia. 115 people have signed the joint declaration that will be forwarded to the Latvian Sejm and government. The declaration is signed by representatives of 28 EU countries, and almost all parliamentary factions. Every 7th deputy supported the necessity of the Russian school education in Latvia. The document authors marked that this is unprecedented expression of solidarity towards the national minorities, especially Russian residents of the EU. Authors of the letter sharply criticize the education reform that takes away from children of national minorities the right to study in their native language.
On the other hand the parliament contradicts itself by rejecting a bill allowing election campaigning only in Latvian.
The matter is in parliamentary election will take part not only Latvians, speaking Lantvian, but Latvians, who speak Russian. Their voices are of great importance either. The authorities had to recognize this and tempered justice with mercy.
After years of oppressing Russian speaking population and violating their rights Saeima committee this month rejected a bill allowing election campaigning only in Latvian.
It turned out that politicians need ethnic Russians to achieve their political goals. They suddenly remembered that Campaigning Law should not promote discrimination because publicly active people should not have problems using the state language.
"Wise" deputies understand that Russian speaking children are not going to participate in the elections while Russian speaking adults can seriously damage political plans. Only this can explain the controversy in the Parliament's decisions.
In Russia Riga's decision to transfer the schools of national minorities to the Latvian language of teaching considers as unacceptable and could cause introduction of special economic measures against Latvia as well as condemnation by the international community.
So, Latvia's on-going war against its residents also could become a reason for deterioration in attitudes not only with Russia but with EU and OSCE that will have unpleasant economic and political and even security consequences for Latvia. It is absolutely clear that making unfriendly steps towards own citizens and neighboring states, Latvia can not expect a normal attitude in return.