Toward a New Partnership: Georgian Voices
Every winter, Beso Idoidze stands guard alone over the historical highland village of Dartlo. Even the harsh cold winds of Tushetian winters won't make Beso abandon his post. As long as there is wood to burn and essential food items like potatoes, sugar, flour and olive oil in his larder, Beso perseveres.
Situated 2,000 meters above sea level, Dartlo village is cut off from the outside world from late September to the end of April, during which time it is only accessible by helicopter.
Once summer arrives, Dartlo's other residents start to return. Their only source of income is tourism. Some own guest houses, others produce traditional handicrafts, while those who have horses offer riding tours. Some people also get involved in the ongoing restoration work that sustains the vernacular architecture of this unique village.
However, the tourism season is short: if lucky, the village might be able to stay open for four to five months – from early June to mid-October. That is why most of the residents prefer relocating to other, larger towns, or to the capital Tbilisi – bringing them closer to regular jobs. Over the years, the number of residents in Dartlo and neighboring villages has been steadily declining, leaving only elders like Beso to hold down the fort.
Maia Kiknadze runs a travel agency that was established in 1991, right after Georgia gained its independence. Caucasus Travel, the very first tour operator in Georgia, was created at a time when the country was virtually unknown to people internationally, had no tourism infrastructure, and lacked workers trained in the tourism-service industry.
According to one employee, "The company has spent many years and a lot of effort promoting the country internationally and training staff such as tour guides and drivers. In addition, because of the severe scarcity of places for guests to stay, we had to personally visit the regions and scout for living quarters suitable for foreign visitors."
In the beginning, the company consisted of only three people, its founders. Within a few years, however, Caucasus Travel had grown and spawned two additional companies, Georgian Events and Explore Georgia, while a third company, CT Auto Georgia, came along later. By 2007, all of these companies, along with several others, were united under the banner of one holding company – Georgian Hospitality Group (GHG), which today employs 60 people full-time.
Georgia is increasingly renowned internationally for its culture, wine and cuisine, and adventure and eco-tourism. Maia believes that her company has played a considerable role in raising awareness about Georgia and in helping build-up its burgeoning tourism industry.
Lia Aleksishvili, who lives in Georgia's Kakheti region, remembers when her bakery in the city of Telavi was only a tiny business. Over the years, she has managed to transform the small shop – which often struggled to make ends meet – into a successful and bustling local bakery.
Lia's business also benefits the local community. The bakery employs four full-time workers and, when the holiday season arrives and demand for desserts and pastries peaks, four more people join part-time. Lia has also managed to use some profits from the bakery to invest in renovating the second floor of her building, turning it into a popular bed and breakfast.
Manana is a stay-at-home mother of seven children who are aged between 9 and 22 years. Her family lives in a three-room cinderblock hut with a leaky roof and cardboard for windows. Her husband Tamaz spends most of his time at the landfill hunting for scrap metal, and is the sole breadwinner.
Manana sees herself as living on the edge of extreme poverty, but she believes that there are households which are doing much worse. She is proud of her choice to have so many children. "They wear each other's hand-me-downs, and it's a lot of work, but I love kids. I always wanted to have as many as possible. There are large families who live in train carts, or who don't even have a roof over their heads. There are people much worse off!"
Manana believes that the best way to tackle poverty is through equal access to education. "When someone with no ability can get into a school just because they can pay, and when my child, who is talented, cannot just because we don't have money, that is wrong," she says. "They are trading talent for money and I don't want that to happen in our country anymore. My 14-year-old daughter Iro is great at table tennis, but we can't afford to equip her or pay for regular lessons."
Monthly social assistance from the state to the family amounts to GEL 500, which they claim is barely enough to buy shoes for all seven children, not to mention other mandatory things for school that don't fall under the scope of the assistance program. Having an illegal job, with the fear of losing social assistance for the entire family, doesn't seem like a promising solution to fighting poverty, Manana argues.
Nevertheless, Manana does her best to stay positive and optimistic about the future. This mother of seven dreams about having enough space for every one of her kids, in a house with dry walls and a roof that keeps them all warm and healthy.
Rusudan Kekelidze is the Principal Teacher at public school #210 in Tbilisi. In the early 1990s, she was at the very start of her professional career as a teacher. She still has vivid memories of that time: the ever-present smell of kerosene, students sharing tiny desks, and very poorly-equipped classrooms. But she also remembers that everyone had a common desire – to survive.
"It may sound dramatic now, but it truly was a fight for survival – physically, literally," says Rusudan. "It was a fight for the future. No matter what the skeptics might say, we have travelled a long and difficult path since then. Today, we see how our school has developed. It is so much better than we could have imagined. Take, for example, the school's infrastructure as a vivid sign of progress. Or, just listen to the words and sentiments in the hallways – I can, I want to, I will do, I'm happy to…"
"The future I imagine is more colorful and cheerful, and focused on success. I hope our students are able to start preparing their future paths here, within these walls. I hope the school is a good model for life, which is gradually developed and enriched with knowledge and practice," says Rusudan.
Source: World Bank
Russia: The Neighbor From Hell
From Belarus to Ukraine to Georgia, an arc of instability has emerged, offering opportunities for malign activities by foreign powers. This has proved too tempting for Vladimir Putin's Russia, which openly pursues an activist foreign policy seeking gains for the Kremlin at whatever cost to its neighbors. For the West, it is time to consider the wider Black Sea region as a whole and to develop a strategy.
The migrant crisis unfolding on the Belarusian-Polish border is the most pressing and serious emergency. For some months, the Belarus dictator Aliaksandr Lukashenka and his security services have been funneling thousands of Middle Eastern migrants toward the EU border. Officially, Russia has distanced itself from the crisis, with President Vladimir Putin on November 13 denying claims he had helped to orchestrate a crisis.
Russia is often disbelieved by neighbors with unhappy experiences of its statecraft. In this case, too, there are reasons to doubt Putin's words. Firstly, the Belarus migrant drama bears an uncanny resemblance to the events of 2016, when the Kremlin unleashed a sudden wave of developing world migrants across Finland's and Norway's Arctic borders. Secondly, few believe Lukashenka's regime on its own is sufficiently organized to orchestrate events of complexity spanning two continents.
Russia's rapid dispatch of advanced combat aircraft and paratroopers (two of whom died in the exercise) to the Belarus-Poland border and Putin's contemptuous dismissal of Germany's Chancellor and the EU's senior head of government Angela Merkel (she was told to call Lukashenka herself) were open signals of approval for the Belarusian position. Only when Lukashenka mused that he might cut off gas supplies to Europe was he publicly slapped down by Russia. It was also notable that Russia and Belarus recently agreed on further steps in their on-again-off-again Union state.
To the south, in eastern Ukraine, the clouds are also gathering. Fighting is worsening with Russia's separatists in Donbas, and ceasefire violations are spiking. US briefings now suggest around 100,000 military personnel and large amounts of armored equipment are located within reach of the border; military movements are being organized at night. Not only does this follow the deployment of large Russian formations for exercises in the Spring, but it also matches a threatening drumbeat of anti-Ukrainian rhetoric from Russian leaders including Putin, who have questioned the country's right to an independent existence. The Kremlin has increased funding for the Donbas and pledged humanitarian support to the rebel-controlled regions thus facilitating trade between Russia and parts of Donetsk and Luhansk.
The bottom line is that Russia is putting Ukraine back on the agenda and — as some predicted — forcing the Biden administration to take notice, despite its desire to park Russia and focus on China. Putin and his aides remain determined to build a near-exclusive sphere of influence in its neighborhood and Ukraine is the crown jewel in its geopolitical thinking. If Russia is finally seeking a settlement to its seven-year-long forever war, that would require agreement from Ukraine to effectively hand control of eastern regions to Russia and its local agents, plus a commitment to stop the country from joining Western military and economic institutions. There is no sign that Ukraine will agree to such constraints on its sovereignty.
Further south in the South Caucasus, Georgia, the West's only partner in the region, is suffering a continuing crisis following the municipal elections in October and the former president Mikheil Saakashvili's stealthy return to the country. He is now in prison on a hunger strike. Russia lurks here too. It might not be orchestrating the crisis, as in Belarus, but it does benefit. Russian media has been actively addressing the events in Georgia and playing on recurrent tensions between the country and its Western partners, especially the European Union (EU). As always, chaos — sometimes resulting from direct Russian interference, and sometimes not — makes it harder for candidate countries to meet the membership terms of Western clubs while emboldening those European countries sympathetic to Russia and skeptical of expansion. This makes it harder for organizations like the EU to engage Georgia.
Russia's grand strategic aim is to maintain its power in neighboring states. That means keeping the West at bay, and political instability serves that purpose. Belarus, Ukraine, and Georgia are distant, but the Kremlin is always present. In some cases, it resorts to military pressure to gain momentum, in other cases it sits and waits, but the pattern signals a clever use of opportunities as they arise, exploiting the space given by a West signaling decreasing willingness to engage in the wider Black Sea region.
Seen from the long-term perspective, the 1990s and 2000s were a period of a slow but steady decline of Russian influence in what then constituted the former Soviet Union. From the Kremlin's point of view, the present period is much more productive, with concrete gains and the reversal of the West's military and economic expansion. For Putin and his ministers, it seems likely that the US considers defending Ukraine, Georgia, and even involvement in the Belarus-Poland border crisis costlier than the potential benefits of having these countries within America's geopolitical perimeter.
The ground is now prepared to seek a reversal of the West's geopolitical gains and cast aside the wishes of the people of Ukraine and Georgia. The push against aspiring liberal democracies is now gathering pace, timed to coincide with a wider geopolitical shift, namely the recalibration of US foreign policy to east Asia.
Author's note: first published in cepa
Five Important Principles for a Successful Mandatory Funded Pension for Ukraine
The government's plans to launch a mandatory funded pension scheme (the so-called second pillar) has provoked a lot of debate about future of pensions in Ukraine. Over the past quarter century, second pillars were introduced in several of Ukraine's neighboring countries. Contrary to common belief, such schemes are not immune to politics, as they change and evolve constantly. So, it would be important to ensure a design for the program that can be preserved and perpetuated in Ukraine's specific economic, social and political context.
Neither of the two types of pension schemes – solidarity and fully funded – is better than the other. In fact, they work best when they complement each other, as each is exposed to different risks. Thus, an effective reform will need to be centered around enabling synergies between the two schemes.
While the funded system is proposed as a risk mitigation strategy for the solidarity system in Ukraine, it also carries important implementation risks. To make Ukraine's pensioners more secure, the Ukrainian government will need to map out all such risks and address them along the path to launching the new system. From global experience assessed by the World Bank, there are five key principles that should guide the preparatory work.
1. Strong regulatory and fiduciary framework. This is a key precondition for safety of the pension assets. First, no funded system should start without a regulator that is well-equipped and able to effectively enforce all legal provisions. Bill 5865 in Rada introduces a proper regulatory framework and powers of the regulator. This bill should certainly form part of the reform package. Second, it will also be important to establish proper segregation of assets and records between the activities of the existing voluntary plans and the new mandatory scheme. And third, several governance issues pertaining to non-state pension funds (especially the ultimate fiduciary responsibility of their boards, risk management and internal controls) will need to be addressed to have these funds prepared for their new role and be seen by the public as effective and trusted custodians of their pension assets.
2. Sustainable financing. The funded system can be introduced either as a complementary scheme to the current solidarity system or as a substitutional system. The current government proposal is a hybrid: on the benefit side, it is complementary, but on the revenue side, part of the solidarity system contributions is proposed to finance the new funded scheme. Such an approach may limit the effectiveness of the new system fiscally and socially, aggravating the risk of falling benefits in the solidarity system. This may result in no net improvement in the future combined retirement benefits from this reform. Instead, to maximize the impact of the new funded system, it will need to be funded from new contributions, without tapping into the same fiscal space that provides for the wellbeing of current pensioners. Ideally, these new contributions should come from employee wages, so there is personal attachment to the pension account – a signature element of individual responsibility in such programs. Such employee contributions could further be co-financed by the employer and/or by the government, as an incentive to contribute more for retirement.
3. Efficient administration. The mechanism of money and information flows in the new system should be carefully designed and tested, so that the administrative costs of the new system are minimized. No single Hryvna should be lost on its way from employers to an individual account, as it passes through the government machinery of revenue collection. For this, every detail of the process needs to be elaborated and all risks mapped and mitigated. It can be shown that a 1% annual charge on pension assets over someone's full work career reduces around 20% of their pension benefits by the time of retirement. Therefore, cost reduction is key – and it has been shown that centralizing core administrative functions is an effective cost reduction strategy. Finally, simple provisions need to be introduced for individuals who do not actively choose a fund. This would pave the way to establishing a "default" fund with a life-cycle investment strategy. Importantly, a gradual implementation approach should help minimize various operational risks. So, Ukraine should start with a simple design that can be easily understood by the general public – and add more complex elements to the system over time.
4. Overall pension system design. The new funded scheme will be only a small supplement to the current system. With a 4 percent contribution rate, it will take an individual about 25 years of contributions for the account value to reach their corresponding annual wage in that year in the future. This is a rather insignificant amount, considering that this accumulated amount equivalent to one year's wage will have to be spread over the remaining life of an individual after retirement. Therefore, better coordination with the solidarity system, especially its system of minimum income guarantees, is required
5. Well-defined role of the state. Explicit legal provisions about what government can and cannot do will put the system on the right track. The state plays several important roles here: ensuring proper regulations and fair competition in service provision; facilitating a "default" fund; providing co-financing from the general budget to stimulate participation; enabling core record-keeping infrastructure and standards of member services; facilitating markets for financial instruments to promote diversification of investments; providing well-coordinated general minimum income guarantees at retirement, through the solidarity system; and so on. So, having a clear implementation plan and well-defined transitional arrangements will be instrumental to the success of this reform.
A lot of work needs to be done to ensure that Ukraine's future pensioners have an adequate pension that will allow them a dignified retirement. Therefore, learning from the successes and mistakes of other countries, the government should target a realistic timeline to build the second pillar – with well-coordinated preparatory work yielding a consensus on key design elements (incorporating all the above principles).
Originally published in UKRINFORM via World Bank
Why the recent fighting took place between Azerbaijan and Armenia?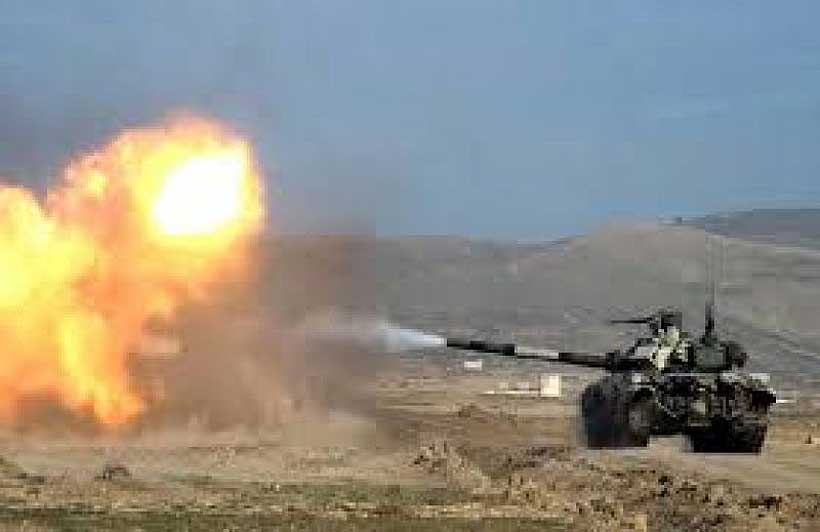 On September 27, 2020, with the counter-offensive operation along the entire front Azerbaijani Army, as a countermeasure of the Armenian aggression against Azerbaijan, started the liberation of the territories, which had been occupied by Armenia in the wake of the First Karabakh War in the early 1990s. The war that lasted 44 days and labeled as 'the Patriotic War', depicted the strength of the Glorious Azerbaijani Army and ended with the decisive victory of Azerbaijan. By December 1, 2020 Azerbaijan has restored its territorial integrity at the result of the trilateral statement between Azerbaijan, Armenia, and Russia that signed on November 10, 2020. This 44-day war brought an end to the long-lasting occupation of occupied territories of Azerbaijan and restored its sovereignty over these territories. However, since that time there were ups and downs for the commitment of the trilateral statement. Thus, parties engaged several time military confrontations at the result of the violation of the provision of the trilateral statement of Armenia while attempting to destabilize the situation.
However, the last provocation on November 16 of the Armenian armed forces, which began at about 11:00 with the intense shelling of border military positions Azerbaijan in the regions of Kalbajar and Lachin, escalated into the heaviest clashes since the signing of the above-mentioned trilateral statement between the sides. Azerbaijani Army Forces that stationed in the direction of the Kalbajar and Lachin regions immediately carried out an emergency operation and suppress combat activity of the Armenian armed forces. However, at the result of the clash both sides faced with the death of the military personnel. According to Defense Ministry of Azerbaijan, 7 servicemen of the Azerbaijani Army martyred and 10 servicemen of the Azerbaijani Army were wounded in the battles of November 16. There is no official report of the causalities from Armenian side, but it is estimated that there are more than 20 deaths and around 20 wounded with 12 Armenian servicemen.
This clash should be read in the light of the various incidents that have taken place over the last ten days in the region, such as the major military exercises and threatened unspecified action of Iran, another supporter of Armenian during the conflict that accused Azerbaijan of the presence of archenemy Israel in Azerbaijan, near the border with Azerbaijan, the illegal visit Armenian former Defense Minister Arshak Karapetyan to the Azerbaijani territory, gathering of the Armenian forces on the road leading to the Azerbaijani Army positions in Lachin, throwing an "explosive device" at a checkpoint near the city of Shusha by Armenian civilian, as well as intensive shelling of the positions of Azerbaijani Army in Kalbajar and Lachin regions.
Therefore, this piece put forward several hypothesis and scenarios that why the recent bloody fighting took place:
– Armenia tries to internationalize the problem. It is not secret that since the beginning of the Second Karabakh War Armenian side tried all means to internationalize the conflict between Azerbaijan and Armenia over the Nagorno-Karabakh. In this regard, it "appealed" to Russia and its "western guarantors" for help. Although it has got political, moral, and military support in all meaning during that time, it asked Russia for direct intervention and a possibility to guarantee the security of the so-called Nagorno-Karabakh republic. However, the military operation that was carried out by Azerbaijan was taking place in its internationally recognized territory and Azerbaijan had a legal right to liberate its territories in accordance with the norms and principles of international law that was under the occupation of Armenia almost 30 years. That is why, Azerbaijani side called all "third parties" to abstain to involve the problem between Azerbaijan and Armenia.
However, during recent clash between Armenian and Azerbaijan forces that took place in the Kalbajar and Lachin region of Azerbaijan, Armenia deliberately reported that the clash happened in the territory of Armenia without specifying a precise place. That is why it formally appealed to Russia for intervention and defending its territorial sovereignty. According to Interfax agency, Armen Grigoryan, the chair of National Security Council of Armenia said on Armenian Public Television on November 16 that "Given the Azerbaijani attack on the sovereign territory of Armenia, we call on Russia to protect the territorial integrity of Armenia consistent with the interstate treaty of 1997 and to fulfill mutual obligations within the framework of the logic of the existent treaty".
Besides, according to Eurasianet, on this occasion Armenian journalist Tatul Hakobyan wrote that "Why do the CSTO and Russia ignore their alliance commitments to Yerevan when Azerbaijan is regularly and openly conducting incursions into the sovereign territory of Armenia. What are the red lines, if any, beyond which Russia will no longer remain silent?"
Hereby, it should be mention that bilaterally and also as it mentioned in the charter of the Collective Security Treaty Organization (CSTO), Russia has a security obligation to militarily intervene for the defense of Armenia in case of any third parties' attack to Armenia.
In addition Armenia also tries to draw the attention of its western allies to the conflict via France, the country "that has set itself up as the strongest supporter of Armenia in its "holy war" for the recognition of the events of 1915 in the Ottoman Empire as "genocide."
– At the eve of the demarcation of border lines between Azerbaijan and Armenia in accordance to the trilateral statement of 10 November 2020, Armenian military forces began large-scale provocations and military operation against Azerbaijan for capturing the high grounds in this direction of the state border and take more advantageous and strategic positions in order to gain military superiority, plus political leverage in the negotiations table.
– The illegal and unauthorized visit of Armenian former Defense Minister Arshak Karapetyan to the Azerbaijani territory, where Russian peacekeeping forces are in position for preserving peace in the region, having various meeting with the "officials" of the so-called Nagorno-Karabakh republic, expressing views on their combat readiness for the new war with Azerbaijan on the eve of the anniversary of the trilateral statement signed on November 10, 2020, shows that Armenian political and military leadership, which fueled by revanchist ideas, intentionally violates the provisions of the trilateral statement, attempts to destabilize the situation in the region, and overshadow the activities of Russian peacekeepers. The recent clash on November 16, 2021 was the logical continuation of this policy of political and military leadership of Armenia.
– There is chaos and political instability in Armenian society and Pashinyan does not have full control over the government and other national security institutions. The recent unauthorized visit of former Defense Minister Arshak Karapetyan to the territories of Azerbaijan, giving statements, and violation of military provocations in the state border by the Armenian armed forces may have been the Karapetyan's own initiative in order destabilize process.
– The political instability and military escalation may be beneficial for some groups and political oppositions in Armenia to topple Pashinyan. Thus, following the recent clash in the Armenia-Azerbaijan state border, the political opposition in Armenia called on Pashinyan and his government to step down. In this regard, according to Eurasianet, Armenia Alliance, the main opposition fraction in Armenian parliament made a statement, which reads that "Nikol Pashinyan's government brings casualties, territorial losses, division and chaos. The ultimate solution to this situation is the departure of these authorities. Nikol Pashinyan's resignation should be followed by the unification of all possible forces and the formation of a new government". In addition, Hovhannes Iskhanyan, documentary filmmaker and critics of Pashinyan, wrote in his Facebook post that "Go to cafes, restaurants, cinemas, and call on everyone to remove the Turkish agents [a common epithet for the Armenian government] from Armenia" and called the opposition to topple down the government.
– Although Pashinyan accused Azerbaijani side for recent clash on the border, he sacked Defense Minister Arshak Karapetyan and appointed his deputy Suren Papikyan to his post. This replacement gives a reason to say that Pashinyan wants to get rid of political-military junta of previous governments of Armenia and to get control in his hand not in military but in entire society while appointing loyal persons to the high positions in Armenia and this escalation created favorable condition for this. Pashinyan will also accuse other military servicemen for failing to do their job and fulfill their duties and will force more strongly for the military reforms. At the result many high-ranking military officers, who resisted Pashinyan political program, will be expelled from the Armenian military.
– The statement of Pashinyan regarding "the Armenian offer to conclude a peace treaty" right after the ceasefire between the parties shows that he is "eager to sign a peace treaty", but it is important to access internal situation and prepare the society for final peace. That is why, Pashinyan knew that any provocation on the border and military operation against the Azerbaijani Army would result the serious causalities for Armenia. By this act he tried to show Armenian society that the causes of these causalities are those who want war and oppose the peace agreement and without the permanent peace there is no future in the region. In this regard Eurasianet reports that Armenian official "have been emphasizing the positive and trying to sell Armenians on the potential benefits of the new deals, including economic gains from the new trade routes and the chance to finally live in peace with their neighbors". In addition during the interview on public television on November 7 Pashinyan said "We have adopted the agenda of opening an era of peaceful development… We received the mandate to open this era from our people as a result of the snap parliamentary elections", according to Eurasianet.
– Pashinyan wants to break the Russian credence in Armenian society. It is well known that Pashinyan was one of the critics of such a strong influence of Russia in Armenian society in all meaning and always opposed Armenian cooperation with Russia before coming to power and early days of his posts. Thus, in this clash Pashinyan deliberately appealed Russia to intervene to defend its territorial sovereignty with full confidence that Russia will not enter into the situation militarily, but will try to solve it in political means, which will give him a chance to show the Armenian society that alliance with Russia is not valuable and Russia does not and will not protect them in terms of security.
– At the result of the Second Karabakh War Azerbaijan managed to restore control over the borderline with Armenia and began to protection measures and start working and delimitation and demarcation of the borders with Armenia. However, the developments in last 10 days shows that Armenian side is not intended to ensure peace and security in the region, as well as in delimitation of borders. In this regard, before the winter comes to the region, Azerbaijan advancing its positions in some point of border in accordance to the map agreed between Azerbaijan, Armenia, and Russia, which is faced military resistance of Armenian side, who are dissatisfied in general about the delimitation and demarcation of borderline and began the provocations against Azerbaijani Armed Forces.
– Last but not least, every attempt made by the Armenian side and provocation on the border against the Azerbaijani Armed Forces is purposefully used by Azerbaijan as "peace enforcement operation". It is known fact that the military operations by Azerbaijan Armed Forces during the Second Karabakh War were deliberately carried out as a peace enforcement operation in order to force Armenian side to liberate territories of Azerbaijan and withdraw its military forces voluntarily. At the logical consequence of this act Azerbaijan managed to liberate part of its territories with the political operations and the rest in political mean at the result of the trilateral statement of November 10, 2020. Although, Azerbaijan get back its territories in accordance the trilateral statements further issues of the statement remained open and Armenian side used all kind of excuse and reportedly pulled back from fulfilling its obligation that concluded in the trilateral statement. That is why recent fighting in the Kalbajar and Lachin regions of Azerbaijan that provoked by Armenian side may considered another peace enforcement operation by Azerbaijan side to force as a pressure to push Armenia into an agreement and show that it has no alternative but to return the negotiations table and carry out its commitment. In this regard, the aim of the last clash that provoked by Armenia may be to push Pashinyan, who refused to conclude the agreement, to act reasonable. The recent statements of Armenian officials after the fighting regarding the peace and demarcation line may consider logical consequence of this peace enforcement policy of Azerbaijan.
– It is important to mention that in accordance with the trilateral statement of November 10, 2020 Armenia should open a railway and highway between mainland Azerbaijan and Nakhchivan via southern Armenian territories in the context of the unblocking of the larger transportation projects of the region, which is referred to as "Zangazur corridor" by Azerbaijan. This will not only provide a link between mainland Azerbaijan and Nakhchivan Autonomous Republic and Turkey but also lead to the smooth flow of everything between China and Europe. The recent provocations in the border regions of Azerbaijan may be deliberate action of those, first-who oppose the passing of the corridor through Armenian territory under the control of Azerbaijan, second-who are against the new land connection and transportation line between Asia and Europe.
Whether all these hypothesis has any kind of grounds or not, one is for sure that the recent fighting between the sides, which caused human loss for both sides, highlighted the necessity for comprehensive and enduring settlement of those matters between Azerbaijan and Armenia that related to the Nagorno-Karabakh issue for the sake of permanent peace and prosperous future of the region.