Magician or Con Man: Trump Addresses U.S. Congress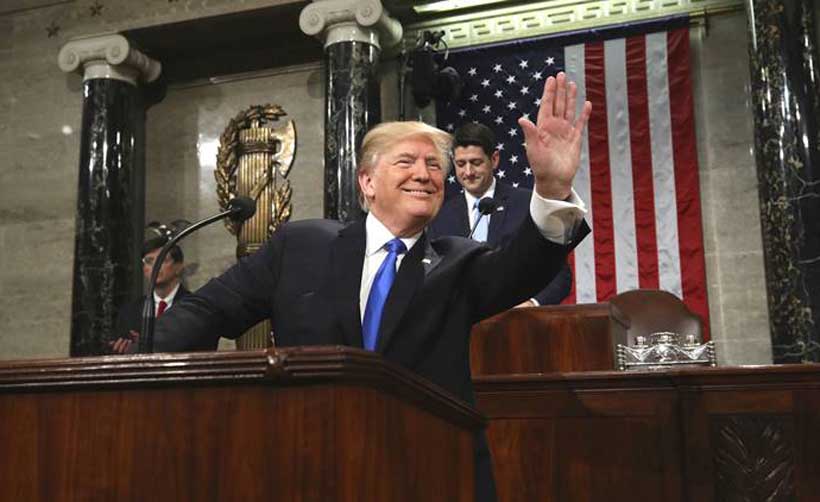 If a headline for the State Of the Union (SOTU) address was expected to be:  "A Truculent Trump Traduces Democrats", it now could be "Trump Triumphs — Credits American People for Year of Successes."  The speech was a litany of success stories, economic and military illustrated by tales of valor, grit, hard work, forbearance in the face of tragedy, the actual individuals involved all present, and, when mentioned, asked to stand to be applauded.  It was enormously upbeat with one sour note — the Democrats looking surly, determined not to applaud … not even the universalities of Congress, certainly not the tax bill on which they caved.  If truth be told, both sides have the same pay masters.  The speech itself a magician's illusion, a glass not half empty or half full, but appearing full yet without content when turned over.
The Democrats' response talked of chaos, and the negatives they could muster without seeming to realize that if Trump had credited the American people for the year and its successes, the Democratic response was indirectly blaming the same people for the failures.  It fell flat.  Attention focused on the white drool collecting on both corners of the speaker's mouth, morphing Joe Kennedy III into a frothing-at-the-mouth, angry young man vandalizing the beautiful portrait painted by the American people and  displayed by the President.
Does this mean Mr. Trump has been a good president?  No, of course not.  He is temperamentally unsuited to the job.  In one year, the Union of Concerned Scientists have moved their doomsday clock twice:  each time a half minute closer to midnight.  It is now at two minutes to, the closest to doom since 1953.  They cite increased danger from nuclear weapons, that is proliferation, increased expenditures, improved accuracy and thus greater usability of tactical nuclear weapons, the absence of arms control talks and a general instability.  To that they add the calculated failure to combat climate change, a charge clearly leveled at the Trump administration.
Mr. Trump has also been lucky.  The world is in a synchronous economic boom, for the first time since 2010.  He is adding to it with a regressive unfunded tax-package contributing to the stock market's record highs.  For the tax cuts, the bill will come later — perhaps on the backs of the same middle class whose paychecks will have more take-home money from February as the president proudly pointed out.
Some congressional representatives touted left-leaning credentials by announcing  their decision to boycott the SOTU address.  It achieved little, and might be considered a slight to the office of president.
If truth be told, most of our elected representatives are no longer responsive to the needs of the ordinary voter.  Election victories correlate with political ads on TV, and these cost money.  Fundraising is the name of the game, a time-consuming, lucrative activity that also makes politicians beholden to major donors.  It is a fact Donald Trump was able to exploit by declaring he was not bought as he was using his own money — and it struck a chord with many voters.  Of course, his tax bill will allow him to keep more of it, perhaps even more than he spent in the election.
Not a bad deal.  But then did he not claim to have written 'The Art of the Deal', a runaway best seller?
Why are some Muslims, from India to the U.S Voting against their Natural Allies
Recent national elections in the U.S. and regional elections in India have presented an interesting conundrum. The numbers show that some Muslims, are voting in a counter-intuitive fashion. Given the rise of Islamophobia and right-wing religious nationalism, both in the U.S. and in India, one would surmise that Muslims would vote overwhelmingly to the left of center. But both, in India and in the U.S., many Muslims have however chosen to send a message to the center-left – your sympathetic rhetoric and your verbal condemnations of Islamophobia is not enough, we want to see concrete policies that improve our political and economic conditions. Neither the promises of Joe Biden, nor the fear of Hindu-nationalism is influencing their vote. These Muslims are, for sure, in a minority albeit a growing one. Politicians on the center-left may ignore them at their own peril.

In the U.S.
In the U.S., President-Elect Joe Biden's campaign outreach to Muslims went far beyond that of any presidential candidate in the past. Biden's campaign had a manifesto for American Muslims and a designated outreach person. Biden spoke at Muslim conventions and even quoted from Islamic scripture. He dropped an "inshallah" in the debates. Biden promised to end the so called 'Muslim-Ban' on day one and has repeatedly condemned Islamophobia. Biden spoke up for Uyghur Muslims in China and Kashmiris in India and has opposed the annexation of West Bank. He has promised to resume relations with the Palestinians and restore aid to them. Even Imran Khan, the PM of Pakistan, a self-proclaimed champion of Muslims, does not have such an impressive pro-Muslim curriculum vitae, he has repeatedly refused to speak up for the Uyghurs.
While a majority of American Muslims campaigned very aggressively for the Biden-Harris ticket and raised millions of dollars for the Democrats, the exit polls indicate that only 69% of American Muslims voted for them. On the face value that is a huge win, but if you look at in comparison to the past it is troubling. Despite the fact that Biden went far beyond any other candidate in his outreach to Muslims, and the Islamophobia of President Trump is well documented, Biden has garnered the least percentage of votes by a Democratic presidential candidate in the last four elections according to exit polls conducted by the Council on American Islamic Relations.
A possible explanation for this relatively weak performance is that, for some Muslims his "iron-clad" support for Israel and his willingness to work with pro-Hindutva operatives in the U.S., make his opposition to Islamophobia sound less credible. Words are not enough. If his electoral promises do not actually translate into actual policies, one can expect further decline in Muslim support for Democrats. American Muslims are a rapidly growing and politically engaged community that is over represented in swing states.
A closer reading of the exit polls suggest that things are worse than they seem. The exit polls show that while 17% American Muslims voted for Trump (up from 13% in 2016), 11% declined to reveal who they voted for. It is possible that they lean heavily towards Trump, hence the secrecy. That would mean that in spite of all his Islamophobic rhetoric, Trump may have doubled his support among American Muslims. One Trump supporter told me he voted for Trump because Trump did not invade a single Muslim country in four years unlike Biden who supported the invasion of Iraq.
| | | |
| --- | --- | --- |
| Year | Candidate | Muslim Vote |
| 2008 | Barack Obama | 88% |
| 2012 | Barack Obama | 85% |
| 2016 | Hillary Clinton | 74% |
| 2020 | Joe Biden | 69% |
In Bihar
The recent elections in Bihar has an interesting story to tell. The state is clearly polarizing as most gains have been made by parties on the extremities. Prime minister Modi's right-wing Bhartiya Janata Party (BJP) went from winning 53 wins in the 2015 elections to winning 74 of the 243 seats in 2020. A significant swing in favor of Hindutva ideology. The Communist Party (CPI-ML) gained 9 seats, it had 3 seats in 2015 to 12 seats in 2020. The communist parties combined had a 400% increase, they went from 4 to 16 seats. The parties in decline are the so-called secular centrist parties. The Rastriya Janata Dal (RJD) which is the biggest single party in the state lost five seats (80-75) and the Indian National Congress (INC), the grand old party of India, also lost ground (27-19).
Clearly the secular center is shrinking. The biggest surprise of the elections was the performance of Asaduddin Owaisi's All Indian MajlisIttehadul Muslimeen (AIMIM), a Muslim party, which in the past five years has gone from 0-5 seats. The Majlis won in predominantly Muslim area of Seemanchal and is being accused by commentators of stealing the secular vote away from secular parties. Some are describing Majlis as BJP's B-Team.
It is interesting that now in Indian politics, the code for Muslim vote is 'the secular vote'. Indian Muslims are now the last line of defense for the rather rapidly shriveling secular space. The criticism of Owaisi and the Majlis for denting the prospects of secular parties in Bihar is both misplaced and inaccurate. The question that is important is not why Owaisi's Majlis, a party historically based in Hyderabad (South India) is contesting elections so far in the North of India. The key question is why are Muslims in Bihar voting for Majlis? A party that has no record of governance in their region.
In a speech months before the elections, Owaisi predicted a tectonic shift in Seemanchal's politics and he said that it was coming because of the profound injustices and inequities that plague Muslims of that region. If secular parties that have governed the state for decades had delivered good governance to Muslims, Owaisi would have stayed at home.
Muslim Disillusionment
Muslims are increasingly disillusioned by secular and left politicians. Islamophobia was on the rise even before Trump became President and 37% of American Muslims, pre-covid pandemic, were found hovering near the poverty line. There is much discontent. I think just as 17-25% American Muslims voted for Trump rejecting the centrist politics of Democrats – many Muslims in Bihar too are frustrated by the failure of secular parties to improve their material condition. The region of Bihar where Owaisi's party won five seats is the poorest and infrastructurally the least developed area of the state. Voting for secular parties for decades did not help them much. They have been voting without hope. They too are tired of the lip service.
Muslims of Bihar are fortunate that they have an alternative in Majlis and they are able to reject both Indian secularists and Hindu nationalists unlike some American Muslims who feel that they are stuck between Republicans who are Islamophobic and Democrats who promise much but deliver little. The minority of Muslims who appear to be voting counter intuitively, seemingly against their own interests, either for Donald Trump in the U.S. or the Majlis in Bihar, are clearly sending a signal to secular politicians – do not take our vote for granted, you need to earn our vote.
The center-left may be a natural ally of Muslims, but if it does not deliver for Muslims, they may lose their vote in ever increasing numbers.
Which Coronavirus Policies Succeed, And Which Fail: N.Y. Times Analysis Confirms Mine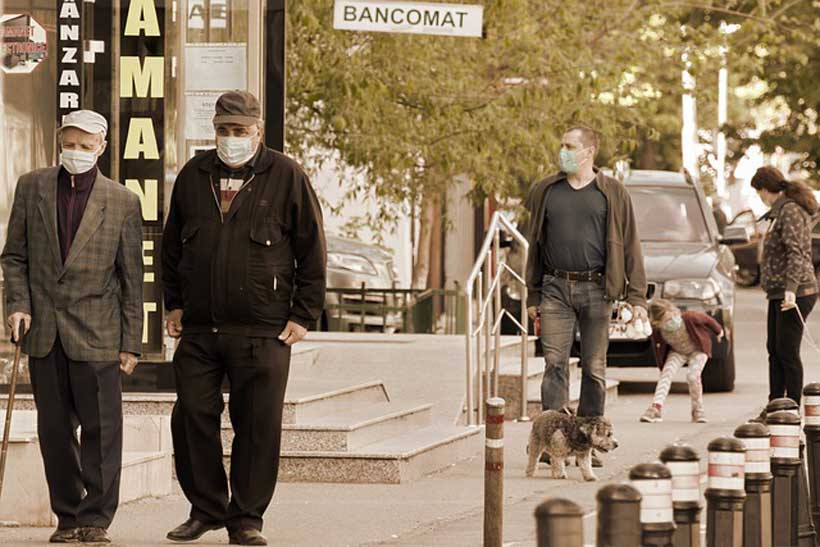 According to an analysis by and in the New York Times on November 18th, which is headlined "States That Imposed Few Restrictions Now Have the Worst Outbreaks", "Coronavirus cases are rising in almost every U.S. state. But the surge is worst now in places where leaders neglected to keep up forceful virus containment efforts or failed to implement basic measures like mask mandates in the first place, according to a New York Times analysis of data from the University of Oxford."
At Strategic Culture, on May 21, I had published my own analysis, which was based upon tracking the data globally and within countries, and within the various states of the United States, which analysis concluded that countries (and states) which apply the least-stringent regulations in order to keep as low as possible the spread of the virus are failing the most to contain or limit that spread. I labelled those the "libertarian" countries, and I noted that what I called the "socialist" countries — the nations which were the most strictly imposing scientifically confirmed regulations in order to keep those numbers down — were having the best success at limiting the spread of this virus. My study was global, and its headline was "Ideology and Coronavirus". Unlike the Times article, I was forthright about the ideological implications of the coronavirus data — because those implications are vastly important. (The handling of this pandemic is providing reams of data that test the effectiveness of the various locales' predominant ideology at dealing with a global life-or-death years-long public-health emergency in regions throughout the world. This is like a global laboratory experiment testing the two opposite ideologies: libertarianism, which is against government regulation, versus socialism, which applies government regulation. No government is purely one or the other, but those are the two poles.)
The analysis in the Times article shows a chart, and represents on it almost all of the states, as dots that indicate both the amount of regulation which has been applied, and the lowness of the infection-rate which has resulted; and, at the upper left corner on it, are the two Dakotas, as "Weak recent containment measures and many cases," while at the bottom rightmost corner is Hawaii as "Strict measures and fewer cases."
The Times chart is showing, only locally within the United States, during just the past few weeks, what my analyses had shown, regarding not only the international and longer-term data, but also within the United States itself and recently, not only longer-term and internationally. One of my articles, on November 1st and titled "The Highest Covid-Infection-Rate States", showed the infection-rate for all 50 states, and noted that, "In 2016, the top 17 [the states with the highest rates of this infection in 2020] voted for Trump, and the bottom 5 voted for Clinton. All but 3 of the top 24 voted for Trump, but from numbers 25 to 45, there was a political mixture. The highest infection-rate state, North Dakota, has a Covid-19 infection-rate that is 14.6 times higher than the lowest Covid-19 infection-rate state, Vermont." Of course, the Republican Party (Trump's Party) is the more libertarian Party, and the Democratic Party (Clinton's Party) is the more socialist (though actually just as totalitarian) of the two Parties. (Both Parties represent only their billionaires, who also own and control the media; and this is the way that America's aristocracy controls the Government. For example, the very pro-Democratic-Party website PoliticalWire quoted from and linked to the NYT's article, but always fails to include any of mine, because I am critical against both Parties. Truly independent news-media are almost non-existent in the United States.)
Whereas the Times's chart of "Avg. new cases per 100,000" failed to include Vermont, Vermont is the state that has, for the longest time, been among the best three on not only cases per million but also deaths per million, from this virus, and substantially better even than Hawaii, and both states are among the two or three that in recent decades have been the strongest for Democratic candidates, and the weakest for Republican candidates. However, Vermont especially is politically independent, and, so, it has a Republican Governor, Phil Scott, whose record on containing this virus has been the best in the nation; and he was just re-elected in a landslide, 69% of the votes (largely because of this terrific record). Right now, however, the number of daily new cases has shot up suddenly about fivefold in just the past week; so, Phil Scott's record is in jeopardy. If that surge quickly ends, then he could become the strongest Republican to run against Kamala Harris or Joe Biden in 2024. He would not only receive almost all Republican votes (since that's his Party), but also at least a third of Democratic votes, and almost all independent votes. However, this doesn't necessarily mean that he would be the likeliest to win the Republican nomination, because (just as is true about the Democratic Party) that Party's billionaires will be making that choice. (It was blatantly true also with regard to Biden and Harris.) This epidemic will be a major political challenge both in 2022 and in 2024. Anyone who wants to see Governor Scott's press conferences regarding this crisis, so as to know precisely what his coronavirus-policies have been, can see them here. His November 20th press conference is here. He and his governing team receive and answer there many intelligent questions, so that the policies which have led to the best results in America are amply explained there.
On November 16th in South Dakota (and then repeated nationally on National Public Radio on November 20th), reporter Seth Tupper headlined "Two States, Different Paths: Vermont Keeps Virus Low While Rivaling SD's Economy" and provided a thorough report, including graphs of infection-rates over time, comparing two states, South Dakota, which has the nation's second-highest infection-rate (after only North Dakota's 9%) of 7.8%, versus Vermont, which has the nation's lowest infection-rate, of only 0.5% — one-fifteenth as high. Tupper explained the different policies that the Governors of those two states had applied, and how those policies produced vastly different results for the infection-rates and the death-rates in their states' populations, but only moderately higher increase in unemployment in Vermont than in South Dakota, which at the peak in April had reached 16% unemployment in Vermont, versus only 10% peak in South Dakota; and, by the time of August, both states had nearly identical low unemployment-rates. Whereas the death-rates from the disease soared around a thousand fold, between April and November, in South Dakota, the death-rate remained virtually flat, almost no increase, in Vermont, throughout that entire period. However, both states were now experiencing soaring infection-rates during the current, second, wave of the epidemic.
Author's note: first posted at Strategic Culture
Trump's Election Shenanigans Pale Before The Threats From Melting Polar Glaciers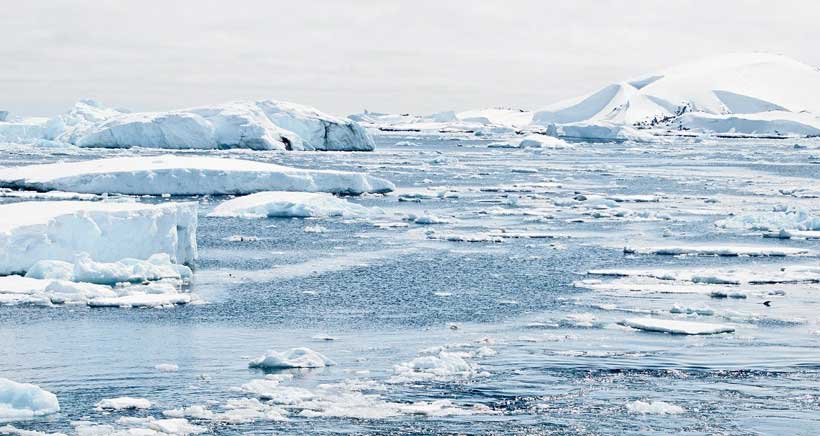 Despite Joe Biden exceeding the magic number of 270 that guarantees a majority in the electoral college, President Donald Trump has not conceded. Does he have a plan to overturn the wishes of the electorate?
According to Trump he did not lose, he was cheated out of a legitimate win by voter fraud and ballot stuffing. Accordingly, he has filed lawsuits in those critical states with narrow margins of victory for Biden — so far without tangible success — to block certification of the vote and persuade Republican legislatures to overturn the state vote as fraudulent and award the electoral votes to him.
Trump's window of action is narrowing. A major target state was Michigan with 20 electoral votes. However, Democratic Governor Gretchen Whitmer has now certified Biden's victory meaning he should get its electoral votes.
While Trump's shenanigans continue, the world faces a real danger of melting ice sheets and glaciers. A long term denier of global warming, Mr. Trump now accepts it but believes the earth will right itself without any effort by humans.
Scientists meanwhile are particularly concerned with the Florida-sized Thwaites glacier in the Antarctic. Its collapse they fear could destabilize surrounding glaciers eventually causing catastrophic global sea level rises measured not in inches but feet.
The glacier rises 60 to 75 feet above water across its 75 mile face. Remembering that 90 percent of it is under gives some notion of the quantity of ice. The Nathaniel B. Palmer research vessel is conducting a survey this winter for the first time as part of a five-year international research program to learn just how fast the glacier is melting and how much it might be adding to rising seas.
The problem is the shape of the glacier under the water and the warming waters eating away that core while the ice on top gets thicker and thicker as the glacier retreats inland. At some point the glacier is likely to collapse of its own weight into the ocean. Scientists who have modeled the scenario fear the process is unstoppable once it starts. Worse it puts much of the West Antarctic ice sheet at risk of following it into the sea. Any wonder then that Thwaites is also known as the Doomsday glacier.
At the other pole the Greenland ice sheet had a record-breaking 2019, shedding the most ice since 1948 — an estimated 532 billion tons. It of course increases coastal flooding along the eastern seaboard particularly the Carolinas and Florida. Fortunately for the residents, the 2020 melt from Greenland, while well above the 1981 to 2010 average, was lower than recent years particularly 2019.
Donald Trump does not believe he lost the election and he does not believe in global warming. Christmas is just around the corner and it's reassuring to know he believes in Santa Claus . . . and the tooth fairy.