More than 1 billion women lack legal protection against domestic sexual violence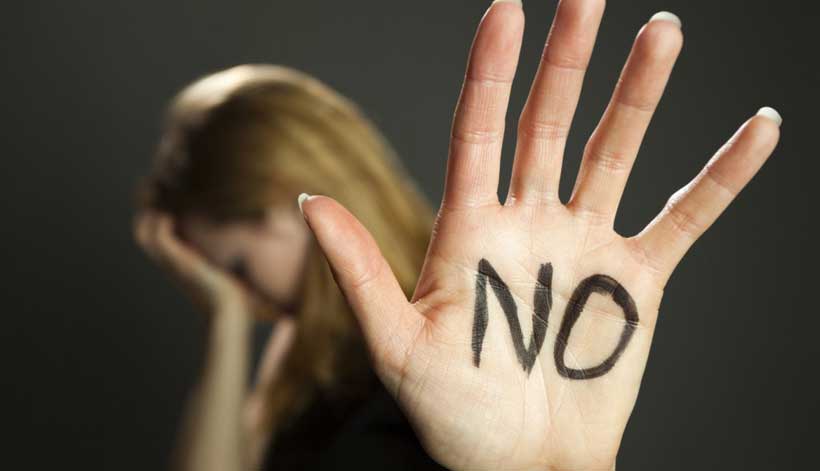 More than one billion women lack legal protection against domestic sexual violence, says new research from the World Bank.
The study, Global and Regional Trends in Women's Legal Protection Against Domestic Violence and Sexual Harassment, also found that close to 1.4 billion women lack legal protection against domestic economic violence. Economic abuse entails controlling a woman's ability to access economic resources (money, education or employment) as a form of intimidation and coercion. In addition, women are often not legally protected against specific types of sexual harassment outside the home, such as at work, school, and in public places.
Violence against women takes many forms, including physical, sexual, emotional, and economic. Violence leads to negative and, at times, dramatic mental and physical health consequences. It leads to increased absenteeism at work and limits mobility, thereby reducing productivity and earnings. It leads girls to drop out of school because going to school puts them at risk of abuse. It affects women's decision-making ability within the household, including being able to seek services when needed.
"Gender-based violence is a global epidemic that endangers the life of women and girls with a wide range of negative consequences not only for them, but also for their children and communities. Ending this scourge is integral to the development of women's human capital and unleashing their contribution to economic growth," said Quentin Wodon, World Bank lead economist and co-author of the study.
The elimination by 2030 of all forms of violence against women and girls, and of all harmful practices such as child, early and forced marriage, and female genital mutilation, are two of the targets adopted under the United Nations' Sustainable Development Goals. These targets have intrinsic value, but they also matter for reducing poverty and creating inclusive societies. As just one example, ending sexual harassment in schools can boost educational attainment for girls, leading to higher earnings in adulthood.
"Laws against gender-based violence are an important first step to protect women, yet legal protection remains weak in many countries," said Paula Tavares, World Bank legal gender specialist and co-author of the research.
The report, supported by the Children's Investment Fund Foundation and the Global Partnership for Education, examines laws against domestic violence and sexual harassment across 141 countries covered by the World Bank Group's Women, Business and the Law program.
Based on an analysis of 141 countries, the share of countries with laws to protect women against domestic violence increased from 71 percent to 76 percent between 2013 and 2017. But legal protection remains much weaker for specific types of domestic violence. For sexual violence experienced at home at the hand of an intimate partner or family member, laws are lacking in more than one in three countries. For domestic economic violence, half of the countries do not have specific legislation. For two in three countries, unmarried intimate partners are not protected under the laws.
When it comes to sexual harassment outside the home, four in five countries have laws, but again these laws often do not cover all forms of harassment, such as sexual harassment in the workplace, in schools and on the streets. One in five countries do not have appropriate laws against sexual harassment in employment. The proportion is six in 10 countries for sexual harassment in education, and four in five countries for sexual harassment in public spaces.
Global and Regional Trends in Women's Legal Protection Against Domestic Violence and Sexual Harassment draws on data from the Women, Business and Law report. The next edition of the report and its accompanying datasets are slated for release in late March.
The research on legal protection against domestic violence and sexual harassment is part of a larger program at the World Bank on gender-based violence. In June, the World Bank released estimates of the economic costs of child marriage, another form of gender-based violence. The research suggested, among other findings, that delaying marriage and investing in girls' education could reduce the risks of intimate partner violence for women.
Addressing GBV is now part of a number of projects at the World Bank in more than a dozen countries working through various sectors such as transport and social protection. In addition, in 2017, the World Bank announced a set of innovation grants, totaling $3.4 million over five years, designed to better prevent and respond to GBV. Focusing on its internal policies and procedures, the World Bank launched a GBV taskforce to strengthen the institution's response to issues involving sexual exploitation and abuse. The taskforce's recommendations led to an Action Plan outlining measures being undertaken to help prevent and respond appropriately to incidences of sexual exploitation and abuse, as well as other forms of GBV in projects it supports.
The Tyranny of Opinion: Book Review
Russell Blackford has written The tyranny of opinion: Conformity and the future of liberalism, which explores the conflicts between freedom of expression and political correctness (P.C.).  Much has been made of the P.C. phenomenon by commentators on both the political left and right.  Steering clear of blind partisanship, Blackford is careful to explain the many nuances of such complex issues as Internet privacy, the 1st Amendment and hate speech.
Blackford starts with an in-depth analysis of John Stuart Mill's classic ON LIBERTY.  Mill fiercely wrote about freedom of speech, expression and thought, arguing that these liberties should be respected by not only the government, but society as a whole.  The main reason to curtail these rights, argues Mill, is the harm principle.  People should be shielded from threats and libel.
How exactly the law should define threats and libel can be a tricky process, however.  People have argued that slurs, especially racial slurs, threaten the mental wellbeing of their victims.  Certain ultraliberals argue that even academic discussion of controversial topics, such as sexual orientation, can be threatening.  Libel, if anything, has, as a definable term, experienced the opposite problem.  In the West and especially the US, libel is notoriously hard to prove in court.  Since the authoritarian Sedition Act expired in 1801, the American press and private citizens have had almost absolute power to make unflattering and even unsubstantiated statements about individuals and institutions, under the protection of the 1st Amendment.
Blackford is generally supportive of the harm-principle standard for censorship, but stresses that harmful statements must be defined under very narrow criteria.  In terms of threats, Blackford seems to find only direct threats of violence, doxxing, revenge porn and explicit epithets (which he write de-humanize whole groups of people and thus pave the way for persecution and violence) as necessitating censorship in the name of protecting citizens' wellbeing.  On the issue of libel, Blackford agrees with the legal standard that a statement must be found to be both false and malicious in order to be found libelous.  A newspaper can't be shut down for publishing an honest mistake, since that would create a chilling effect that would neuter a lot of bold reporting.
Such caution with regards to censorship is warranted by Blackford's citations of history.  When people and journalists don't feel safe to speak their mind, this can stifle social and scientific progress.  Blackford cites a Victorian Englishman who knows of many individuals who privately support gay rights, but are too afraid to speak up.  When well-intentioned people are muzzled by the status quo, Blackford concludes, injustices can continue and erroneous beliefs can continue to be treated as fact.
For this reason, Blackford argues that religious fundamentalism may be fundamentally at odds with not just free expression, but free society as a whole.  Theocratic societies have traditionally cracked down on any perceived dissenters, from the Spanish Inquisition to the imprisonment of the revolutionary scientist Galileo.  If eternal salvation through observing divine law is the ultimate goal of life, then civil law would appear inconsequential by comparison, points out Blackford.  Small wonder then that evangelical groups devote decades and countless of millions of dollars trying to erode established legal protections for reproductive healthcare and gay rights.  Blackford writes extensively about the 1989 fatwa demanding the assassination of author Salman Rushdie, issued by the theocratic government of Iran, as being the logical endpoint of the conflict between faith and freedom.
Much of the book is devoted to how political correctness (P.C.) is used as a cudgel by people from both sides of the political spectrum.  This is an important point to make, since the mainstream media mostly focuses on the P.C. of the political left.  Countless news stories are devoted to ultraliberal P.C. culture on college campuses.  Meanwhile, the P.C. of people who refuse to bake cakes for gay couples or who demand that NFL players be fired for peacefully protesting institutional racism is never called out as being political correctness.
As previously mentioned, rightwing P.C. culture usually centers on forcing religious values onto corporate and law codes.  By contrast, leftwing P.C. culture generally revolves around enforcing cultural sensitivity in society.  Ultraliberals are obsessed with virtue signaling via exposing statements that in any way are insensitive to women, LGBT or ethnic minorities.  Frequently, liberal social justice warriors cannibalize their fellow liberals, such as Bret Weinstein.  The Evergreen State College professor was mobbed by hysterical college students after he (correctly, yet civilly) pointed out a case of hypocrisy by racial activists on campus and was eventually forced to resign.  The book also cites the case of Erika Christakis, a professor at Yale who was, like Weinstein, mercilessly harangued by students, to the point of resigning.  Her offense: writing a thoughtful email exploring the nuances of cultural appropriation and policing of controversial Halloween costumes.  Ironically, Christakis the whole point of the email was stick up for the students' freedom of expression.
Modern P.C. culture largely seems to be facilitated by social media.  Every unflattering sound bite or allegation can immediately permeate across the Web.  Tweets and Facebook posts, which encourage spontaneity, can encourage people to post now and think about the repercussions later.  The nature of social media algorithms creates an echo chamber that only shows users content that agrees with their political sensibilities.  As Blackford warns, this leads to group polarization, wherein likeminded people amplify each other's beliefs, causing everyone in the group to become more radical than they were before joining.  This psychological phenomenon is particular evident in the far-Left, where people constantly feel the need to publically pass ideological purity tests, which they then subject to other people.
I wish Blackford had written more about how P.C. affects academic research.  Many biologists, sex researchers and psychologists have spoken out about how studying contentious matters of race and sexuality can be major taboos in academia.  Blackford touches on Alice Dreger's GALILEO'S MIDDLE FINGER, which is about several modern scientists who came under fire for producing controversial, yet scientifically sound research.  Dr. Sandra Soh and Dr. Brian Hanley, among many others, have spoken out about the intense culture of self-censorship in the life sciences when it comes to researching issues relating to human sexuality. Prof. Vernellia R. Randall is one of many who has risked being called a racist for pointing out documented medical disparities between people of different ethnicities, when it comes to maladies like heart disease and sickle-cell anemia.
In my own research, I've found cultural relativists who try to downplay the severe physical harms that female genital mutilation causes, in politically correct deference to non-Western cultures.
I also wish Blackford had conducted some research into the quantitative, as opposed to qualitative, reach of P.C. attitudes across society. Due to the media's frenzy in reporting incidences of P.C. on (mostly elite, blue-state) college campuses, the problem may seem much larger than it really is.  According to The US Faculty Termination for Political Speech Database, only 45 professors were fired between 2015-2017 for political speech… out of the estimated 378,865 full-time professors currently teaching in American universities!  Multiple surveys conducted over several years by the John S. and James L. Knight Foundation find that teenagers equal or even surpass adults in their support for the 1st Amendment.  I suspected that a silent majority of Americans are opposed to many, if not most, of the most extreme positions of social justice warriors.  Almost all of the coverage and analysis of P.C. by the media is negative, which would further suggest that P.C. is not a movement with widespread support in civil society.  Hopefully, Blackford will produce some clarification via quantitative data in future editions of the book or a whole separate book.
The tyranny of opinion is a very impartial book on the implications of political correctness in a free society.  Blackford outlines the framework of freedom of expression through analysis of philosophers such as John Stuart Mill and Frederick Schaeur.  He then explores many concepts of psychology and sociology, such as information cascades, group polarization and the research of psychologists like Solomon Asch and Stanley Milgram.  The book does a good job at exposing the liberalism of both liberal and conservative social justice warriors.  Through historical and empirical analysis, the book both prescribes the dangers of self-censorship in society and offers reasonable solutions.  Anyone who has felt chills after watching a news story about crazy SJWs on a college campus or witnessing a P.C. mob on Twitter should read this book for a more nuanced understanding of political correctness and the 1st Amendment, in general.
World population set to grow another 2.2 billion by 2050
The world's population is set to grow by 2.2 billion between now and 2050, the UN said on Wednesday, and more than half of that growth – 1.3 billion – is likely to be in sub-Saharan Africa, where women's rights are hampered by limited access to healthcare and education, along with "entrenched gender discrimination".
Monica Ferro, Director of the UN Population Fund (UNFPA) in Geneva, said the trend globally is towards smaller families, indicating that more people are making choices about exactly how many children they want, or can afford to raise.
Despite the gradual transition to lower fertility rates, which began in Europe in the late 19th century, no country can claim that all their citizens enjoy reproductive rights at all times, Ms Ferro told journalists at a press briefing. "No matter if it is a high fertility-rate country or low fertility-rate country, in both of them, you will find individuals and couples who say they don't have the number of children they want. They either have too many or too few."
In 43 countries, women have more than 4 children
According to UNFPA's State of World Population 2018, there are 43 countries where women have more than four or more children, and 38 of these are in Africa.
In all but five East African countries, fewer than half of all women surveyed, said they would prefer not to have any more children.
If UNFPA's predictions are correct, Africa's share of the world population will grow from 17 per cent in 2017, to 26 per cent in 2050.
Staying with the African continent, fertility rates are "significantly lower" in cities than in rural areas, the report indicates. In Ethiopia, for example, women have around 2.1 children in cities, whereas they have around five in the rest of the country.
Bigger families in conflict zones
Underlining the link between conflict and insecurity with bigger families, the UNFPA data also shows that Afghanistan, Iraq, Palestine, Timor-Leste and Yemen have higher fertility rates than the overall average of 2.5 children per woman.
The UNFPA official urged all countries to implement a range of policies and programmes that would increase the "reproductive choices" of their populations.
"In developing countries, 671 million women have chosen to use modern contraception," Ms Ferro said. "But at the same time, we know that 250 million in the developing world want to control their fertility, and lack access to modern contraceptive methods."
Prioritizing quality maternal healthcare for all is key, according to the UN report, which highlights the need for access to modern contraceptives, better sex education, and an emphasis on changing male stereotyping of women.
Couples who want to have more children should also be helped to do so, Ms Ferro said, explaining that economic barriers which preventing this from happening could be better addressed, through measures such as affordable child care.
France and Norway had seen their birth rates pick up after taking such steps in recent decades, the UNFPA official said.
Nonetheless, many developing countries lack the resources or political security they require to improve reproductive health and rights for all.
They "are struggling hard to meet the demand for education, the demand for jobs, the demand for even having healthcare services that are accessible to everyone," Ms Ferro said. "What the report tries to show is that in these countries, the unmet need for family planning is typically very high."
Reproductive rights have improved 'substantially'
In the nearly 25 years since the landmark International Conference on Population and Development was endorsed by 179 Governments, people's reproductive rights have "substantially improved around the world", Ms Ferro said.
She noted that States agreed then that it was important for couples and individuals to decide the number, spacing and timing of their children, and that such decisions were made free from discrimination, coercion or violence.
A similar commitment is reflected in the Sustainable Development Goals agenda, agreed by the international community in 2015.
Nonetheless, hundreds of thousands of women continue to suffer from the failure to implement this programme of action, the UNFPA official insisted.
"Every year, 300,000 women die during pregnancy or childbirth because they have no choices in maternal healthcare; every day, thousands of girls are forced into child and early marriage and are victims of female genital mutilation. They have no choices."
Poverty should be our history, not present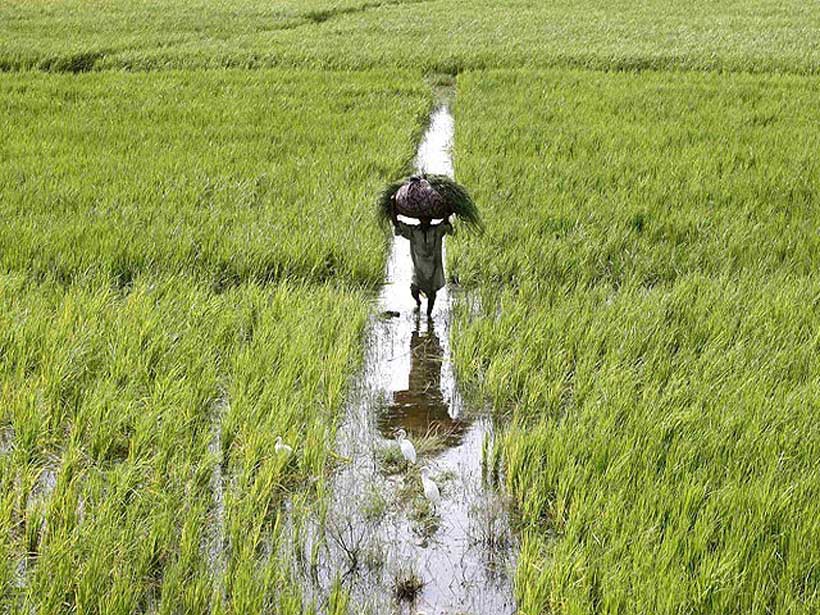 17th October presents an opportunity to not only acknowledge the struggle of our fellow humans suffering from poverty but also gives us a chance to examine what we in our capacity have done and plan to help them in their struggles. Martin Luther King once said "Our lives begin to end the day we become silent about things that matter". Going by that, there should come a time in every person's life when they break the shackles of silence and talk about things which matter on a larger scale. When UN General Assembly adopted the Vision 2030 agenda with 17 SDGs, the first goal out of the these 17 was to eradicate poverty. I have had the distinct opportunity of leading Pakistan's only countrywide rural development programme i.e. National Rural Support Programme (NRSP) for more than two decades. NRSP (combined with NRSP Bank) is the largest microfinance provider in the country focusing on rural areas. A key principle in our strategy for combating poverty is to harness people's potential, enabling them to participate in local development activities.
One of the worst manifestations of poverty is exclusion from participation in decision making process whether at local or national level. Having said that, it is important that we realize that no one intervention is sufficient against poverty. If the challenges are multi-dimensional, the response needs to be the same. From my personal experience, I can state with some certainty that for an effective strategy on poverty eradication, a people-centered approach is the key. A policy that combines infrastructure development and livelihood strategies, with the assurance that the target community is capacitated enough to participate and make their own decisions whether political, economic or about their social life.
NRSP social mobilisation model follows an established three tiered people centric mobilization strategy to organize local communities into sustainable community institutions (CIs). The lowest tier is called community organization (CO). With an 80% representation of local households, a CO is federated into a village level organization called Village Organization (VO). Members from both CO and VO after going through capacity building trainings are federated into Local Support Organization (LSO). Village Development Plan (VDP) and Union Council Development Plan (UCDP) are two important outcomes from these CIs. Because this model ensures participation from the grassroot level, one can be sure that needs and problem identification follows a bottom to top order. Currently NRSP has formed 209,860 COs, 7,574 VOs and 820 LSOs with a total of 3,351,687 community members. 56% of these members are women.
At every CI level, members are requested, trained and facilitated to identify what are the opportunities in their lives which would help them to come out of extreme poverty. Every household makes a Micro Investment Plan (MIP) for their own house. What makes this model unique; are the four qualities that become the guiding principle of these CIs, inclusion, transparency, accountability and good governance. For any CI, to be eligible for development support, it has to meet a stringent criteria. Adherence to these principles makes these CIs sustainable, brings a sense of ownership and empowers them to address their issues themselves.
Based on the plans proposed by these CIs, the activities could be categorized in two different categories, Individual/household activities (Income generating grants, asset transfer for the destitute Access to loans capital e.g. CIF, micro credit, savings, Skills enhancement trainings leading to employment generation) and Community/Village level activities (Access to technical and financial services to accomplish the identified plans, Support for project design, resource mobilization and development of linkages with local government and other development organizations). Individual activities lead to 'private goods' which once sold to the consumer bring financial capital to the seller. Community/Village level activities lead to 'public goods' thus enhancing the functioning of the particular community. Reports on poverty in Pakistan show that as much as 40% of the population, almost half of us suffer from some form of poverty. Poverty in urban areas stands around 10% as compared to 54 % in rural areas. FATA with 73% and Balochistan with 71% poverty rate are the most affected provinces due to poverty. In 2016, Pakistan was declared of having the lowest Human Development Index (HDI) in South Asia. We have a bulging youth population and continuously increasing unemployment rate. These statistics and facts paint a grim picture.
Humans are always willing to improve their lives irrespective of their ethnicity, education, social, education or religious backgrounds.This assertion has to be the key ingredient in the policy making process for poverty eradication. NRSP is currently implementing two large scale five year projects based on the same philosophy in Sindh and Balochistan. Sindh Union Council and Community Economic Strengthening Support Programme (SUCCESS) and Balochistan Rural Development and Community Empowerment (BRACE) with support from European Union (EU) and Local Governments. Especially SUCCESS in Sindh is focused on inclusion of women in the development process and all community institutions formed are women only. Women are leading the change in rural Sindh. BRACE in Balochistan also ensures that 50% of the total beneficiaries and participants of the programme are women.
These are interesting times for Pakistan. The world is changing and so is Pakistan. ICT for development in shape of digital innovation offers a new intervention for poverty alleviation. Improved access of services and products, sharing of information and ideas can open new avenues of positive change (E-Kissan is an example). Whether its health, education, agriculture or capacity building, ICT offers many tools to its users. In terms of accessibility and training, established Rural Support Programmes (RSPs) can play a lending hand. Public-private partnership can act as a catalyst in this digital transformation process. As large as the menace of poverty is in Pakistan, our response needs to be equally larger. A joint platform of all involved stakeholders can be the first step towards policy reforms that safeguard these marginalized communities against threats arising from poverty. We are not short of resources or manpower needed to do the work, what is needed is the will and effort to point us in the right policy direction.