OSCE: New law on World War II crimes in Poland can threaten freedom of expression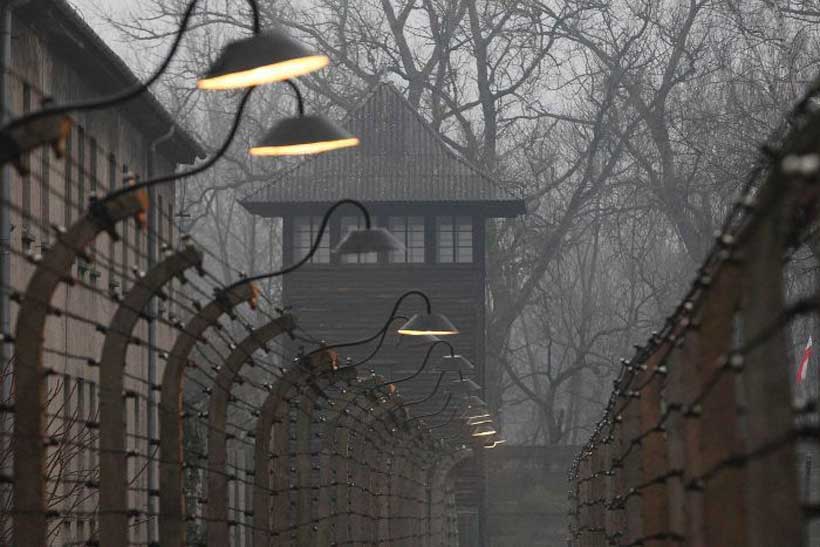 The OSCE Representative on Freedom of the Media Harlem Désir today expressed his concern about a law criminalizing statements on historical events, such as accusations against Poland or Polish people of complicity in crimes committed during the Holocaust or denial of crimes against the Polish population committed by Ukrainian nationalists, such as the Volyn Massacre during World War II.
The law will set fines or a maximum three year jail term in particular for anyone who refers to Nazi death camps as Polish or accuses Poland of complicity.
"I have serious concerns about the law, which criminalizes speech in historical matters," the Representative said. "Though we all know the sensitivities around historical events, freedom of expression is of particular importance for historians and academics. History is a matter of independent academic research and of free discussion, not of judiciary decision. The law should be rejected as a disproportionate restriction of freedom of expression. Only when statements constitute incitement to violence or discrimination could they be criminalized," said Désir.
The Representative recalled that in its authoritative interpretation of Article 19 of the International Covenant on Civil and Political Rights ("ICCPR"), General Comment No 34, the UN Human Rights Committee has stated clearly that "laws that penalize the expression of opinions about historical facts are incompatible" with international obligations on freedom of expression under Article 19. Furthermore, the ICCPR "does not permit general prohibition of expressions of an erroneous opinion or an incorrect interpretation of past events".
To enter into force, the law would still need to be enacted by the country's president. "I hope that to protect freedom of expression the law will be vetoed by the president," said Désir.
World Bank Supports Serbia's Move Toward Greener, More Resilient, and Inclusive Growth
Serbia is making strides toward accelerating economic growth that is more green, resilient, and inclusive, by implementing a series of legal and policy reforms designed to create a public sector that is more efficient and transparent, as well as better able to enhance the economy's resilience to natural hazards and climate change. The Public Sector Efficiency and Green Recovery Development Policy Loan, approved today by the World Bank Board of Directors, will provide €82.6 million to solidify this reform agenda and quicken Serbia's recovery from the COVID-19 pandemic.
"This budget support operation is an important part of the World Bank Group's engagement in Serbia and is closely linked to the pathways toward reducing poverty and boosting shared prosperity, with a strong focus on environmental sustainability and climate action," says Stephen Ndegwa, World Bank Country Manager for Serbia.
"Public sector reforms and greening the recovery are important vehicles for accelerating Serbia's EU integration agenda.''
The two-pronged operation will support the Republic of Serbia in improving public sector efficiencies and initiating a green recovery, in tandem with the Agence Francaise de Développement, (AFD) – which is supporting the green recovery aspects of this initiative through its own additional financing to the Government of Serbia.
Public sector efficiency improvements are expected to come from a more transparent and efficient public procurement, improved mechanisms for public sector hiring, more efficient management of social protection programs, better control of state aid, and a more predictable legal framework for international transactions.
A green recovery will also focus on reducing air pollution and creating a legal framework for climate policy, actions which are expected to benefit people from all segments of the population.
"For us, this operation is only the beginning of the significant and comprehensive support for Serbia in the field of a green recovery. We are already working with other development partners on creating a program of reforms over the next couple of years to create greener, more resilient, and inclusive growth," concluded Mr. Ndegwa.
Secrets to Successful Selling Online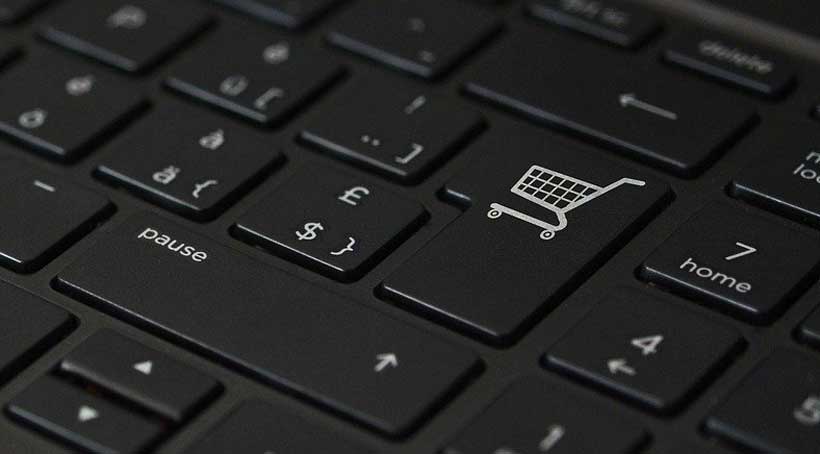 Online commerce has opened a new revenue for people to earn money with very little overhead costs. It's much easier and faster to set up an online shop especially with some of the best eCommerce merchant services available to you on the Internet.
The number one rule you need to adopt right now as a seller is to never overlook the details or turn a blind eye to setting up the foundations of your eCommerce site. Every detail matters, and it's the little ones especially that will lead to overall success, not merely buying and selling inventory alone.
You don't want to be one of those sellers who's so eager to get going you rush through the entire process and end up making several mistakes along the way.
Plenty of eCommerce sites today handle the shipping and payment functions when you sign up, but that doesn't mean you don't have your work cut out for you.
Your job is to make sure your store is continuously selling and to do this, you need to consistently improve your store's performance and monitor it regularly. You need to be mindful of the sales, the seller rating as well as return rates.
Setting up your online store is one thing but keeping it sustainable for long-term and continuous sale is another thing. You got your store to the top of its game, now you need to help it stay there.
Think of these secrets to successful selling as your Must Do List, your bible that paves the way for what success as an entrepreneur looks like. Let's get right to it:
Make Your Page Mobile Friendly – Plenty of customers these days do their online shopping on their mobile phones. It's easy, quick, convenient and sometimes they like to shop on the go. Any content you create today must be optimized for mobile viewing first, and desktop second. It includes your eCommerce stores. If your store is not optimized for mobile viewing, you're already on the losing end. Customers who will be turned off by this inconvenience and purchase from other sellers with better flexibility. Remember you are dealing with a very short attention span.
Offer The Best Prices – Without compromising on your profit margins too much, offer your customers the best value for money prices, and they'll be happy to keep coming back to your store for more. Items that are priced lower show up higher on the search results but be careful that it isn't too low. Your pricing needs to be competitive and to do that, using Amazon's Match Low Price feature to assist you in consistently matching with the lowest pricing of the same product on Amazon.
The Buy Box Is a Must – Products listed on the Buy Box often see an increase in purchases. Therefore, think of this option as the Holy Grail you need to strive to achieve.
Don't Be a Rule Breaker – You can never achieve the success you want if you keep cutting corners and breaking all the rules as you go. Follow the rules set by your eCommerce platform, because they are there for a reason. Follow them, and your account will not be penalized or suspended, and you won't run the risk of losing business.
Never Ignore Your Customers Reviews – Whether good or bad, if you get a review, acknowledge it and thank your customer for taking the time to leave some feedback. If it is a less than favorable review, thank them too and let them know you'll consider their points to improve in the future. Never give in to the temptation to cheat on your reviews. Customers will click on products that have higher ratings. The likelihood of them purchasing it is if it has good reviews and high ratings. If you have a product that always gets bad reviews, take it as a sign that maybe you're better off not selling this item after all.
Integrate Your Systems for Better Efficiency – If you are on multiple other channels, consider integrating your sales channels with your backend systems. automate these processes and eliminate the process of manual data entry, which can cause delayed data processing time as well as costly errors. Not to mention that in business, time is money. Integrating your systems lets you sync various data such as orders, inventory, customers, items as well as shipping and tracking information between your other systems and Amazon.
Set yourself apart with community values
Setting yourself apart from other businesses in 2021 onwards is not just about producing the best or the most unique content. It's about setting up values and aligning your values and principles to appeal to your target market.
These values are:
If you are a company that sells makeup, skincare, household cleaners, or anything that may affect the earth, plants, and animals, then establishing your business values as a vegan is a step approach towards a better tomorrow. Get your brand, company, and products certified with the appropriate agencies to build trust and confidence in your target market. Customers who care about issues like this will be more willing to purchase and support brands that align with their values and principles.
Cultivating sustainable practices
Online commerce relies heavily on shipping and this comes with its set of plastic packaging. Be kinder to Mother Nature by switching your packaging practices to include more sustainable alternatives. This includes using recycled paper or recycled plastic, reducing the amount of packaging paraphernalia such as stickers, bows, and ribbons, and encouraging your customers to send back the empty bottles, boxes, or packaging material after they have used your products.
Supporting gender equality and human rights
The world needs more kindness and equality. Support and speak up for your community's causes. It can be anything from gender equality, LGBTQIA rights, and racial discrimination. Donate to organizations that champion these causes and encourage your customers to do so. You can even donate $1 from every purchase a customer makes to the causes that you care about.
Equitable Human Capital Is a Top Priority for Kazakhstan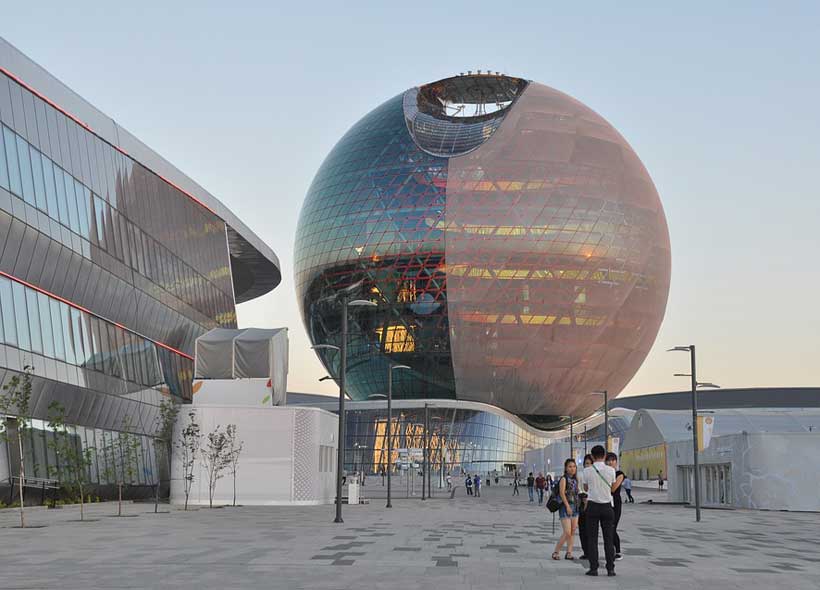 The COVID-19 pandemic has negatively affected Kazakhstan's progress in strengthening human capital, warned experts during a virtual roundtable this week organized by the World Bank and the Agency for Strategic Planning and Reforms under the President of the Republic of Kazakhstan. The discussion aimed to facilitate a holistic and equity-oriented policy dialogue for informing investments and strategic plans to boost skills and productivity in the country.
Human capital is the knowledge, skills, and health that people accumulate throughout their lives, which enable them to realize their potential as productive members of the society. From 2017, the World Bank has led on a global effort on the human capital development to accelerate more and better investments in people for greater equity and economic growth.
During the event, the World Bank presented key findings of the Equitable Human Capital Development Framework Report for Kazakhstan that showcase declining productivity, growing inequality in the regions, as well as deteriorating health indicators amongst the population.
While Kazakhstan has made impressive economic progress, largely driven by rising exports of oil and gas and increasing productivity, since 2009 the country has seen a marked slowdown in economic growth. Contribution of the human capital to the Kazakh economy beyond extractive industries significantly went down, limiting the country's ability to produce high-value products.
Today Kazakhstan's economy lags in some key measures of innovation and competitiveness, and the state of skills development in the country is lower than in countries of the Organization for Economic Co-operation and Development (OECD). Moreover, the COVID-19 pandemic has significantly lowered domestic economic activity with GDP falling by 2.6 percent in 2020 after expanding by 4.5 percent in 2019 and the poverty rate increasing from 6% in 2016 to 14 percent in 2020. Building back from this economic shock requires strategic and targeted reforms to diversify the economy into more complex, skill-based sectors in order to meet Kazakhstan's 2050 goals.
"COVID-19 has significantly undermined human capital development gains in Kazakhstan achieved over the last decade. The poorest and the most disadvantaged have been hit the hardest, and this will negatively impact their lifelong learning, future earnings, and socio-economic well-being. For Kazakhstan to enjoy sustainable growth, public policies and investments need to cater to the needs of the poorest and most disadvantaged regions and people. Greater emphasis is needed on the quality of education, skills development, and adult survival", said Ayesha Vawda, Lead Education Specialist at the World Bank Office for Central Asia.
The report argues that there are substantial inequalities in human capital indicators across regions, gender, and in terms of socio-economic status in Kazakhstan. A child born in the richest 20 percent of households in the country can expect to accomplish 64 percent of his/her productivity, compared to 53 percent for a child born in the poorest 20 percent of households. The regional difference is especially profound in learning outcomes. For example, the HCI score for Atyrau is equal to that of much poorer countries such as Kosovo and Georgia. In contrast, the highest regional HCI score – Nur-Sultan City – is equal to that of Luxembourg and just below that of the United States. Quality of education and education expenditures also differ significantly across the country's regions. Education policies and financing disincentivize teachers and school leaders to support low achievers. Also, despite ongoing health reforms, there are huge gaps between Kazakhstan and OECD countries in terms of quality control of risk factors, appropriate treatment delivery, and equality of health expenditures across regions.
"If the country continues to strengthen its human capital at the same pace as it did in 2010-2020, it will take 44 years to reach the levels of the 30th ranked country for GDP per capita, assuming the rest of the world does not grow. To join the ranks of the top 30 economies of the world, Kazakhstan will need to revise its economic model, moving aggressively into economic diversification, and building the skills of its next generation—all of them," said Lilia Burunciuc, World Bank Regional Director for Central Asia.
In his speech, Kairat Kelimbetov, Chairman of the Agency for Strategic Planning and Reforms under the President of the Republic of Kazakhstan, highlighted "Human development has been identified as a priority in all high-level strategic documents endorsed by the President of the Republic of Kazakhstan. In particular, the new system of state planning, the updated National Development Plan 2025 and the new Concept of Public Administration 2030 are all human oriented meaning that all activities under the specified reforms target to improving the life of each country resident as an ultimate goal. The implementation of the National Development Plan until 2025, among other things, is aimed at recovery from the pandemic and improvement of human capital. Based on this document, the reforms will be carried out in all the spheres."
Both international and national experts agreed that strengthened human capital, as reflected in improved health, education and social protection outcomes would support economic transformation by allowing the economy to move towards skills-based sectors, increasing labor productivity and adaptability to the global knowledge-based economy.