The Indian Budget 2018: The Good, the Bad and the Ugly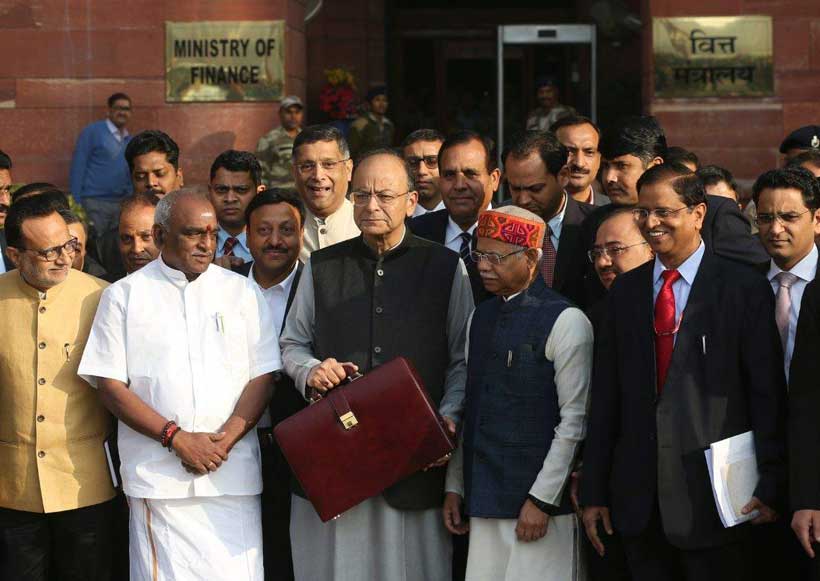 It won't be a hyperbole to call the preparation of the Indian Budget the world's toughest tightrope balancing act. In a country of 1.3 billion Indians, a gazillion sects and a country where the dialect changes every 20 kilometers, the Indian Budget is a unique unifying factor. Sitting in a small office, a select group of individuals charts the course of the Indian economy, soon to be the world's fifth largest. A multitude of Intelligence and Security agencies are tasked to ensure that the Budget remains a secret before it is presented and the markets wait with a bated breath to gauge the winds that will blow with the onset of the Indian Budget. These winds can help the markets move at roaring speeds or topple the very applecart of their existence.
The Narendra Modi led National Democratic Alliance presented it final full Budget on Feb. 1, 2018. With elections due in eight states and the coming of the all-India General Elections, this budget was a final attempt by Modi to deliver on his promise of "Ache Din" (Good Days). But did he? Large sections of India is now restless. Farmers are suffering from a lack of good prices and mounting agricultural loans. Youth is suffering for the want of jobs. Businesses are under stress due to a new tax regime that they are yet to understand and comprehend. The Indian Middle class, BJP's strongest supporters and among the minuscule few who actually pay a direct tax is reeling under high taxes. This was the last grab attempt to placate these sections and retain power for another five years. But what did it deliver? Sure enough, the budget contains a slew of measures for the agriculture and rural sectors, a new health insurance scheme has been announced for the poor and a small relief in income tax for the salaried class and senior citizens.
Let's take a closer look at the Indian budget and break out the good, the bad and the ugly.
The Good
To placate the Farmers who have been protesting across the length and the breadth of the country, this budget promises to raise the minimum price offered to farmers for their crops. Stating that the focus of the government in the coming fiscal would be agriculture and rural India, the finance minister has announced that all Kharif crops will be paid a minimum support price (MSP) that is 50 percent more than the cost of production. It has also identified a need to invest heavily in the agricultural markets across India. It has also earmarked more money for rural areas, including that for irrigation projects and for aquaculture projects. The Kisan credit card will be extended to fisheries and animal husbandry farmers while Rs 2,000 crore provided for the development of agriculture market. The central budget directs state governments to purchase extra solar power generated by farmers using solar-powered pumps who have become cheaper after this budget.  The credit to agriculture would be raised to Rs 11 lakh crore in the coming fiscal from Rs 10 lakh crore. The budget provides for a 100 percent tax deduction for farm producer firms with Rs 100 crore turnover. There is a special impetus to promote "Operation Green". In total, there has been a record allocation of Rs. 14.34 lakh crores for the agriculture sector.
In a bid to provide universal healthcare, the Budget announces a 'National Health Protection scheme' to provide health cover of up to Rs 5 lakh to each of the 10 crore poor families per year. Under the Aayushman Bharat programme, a total of 1.5 lakh centers will be set up to provide health facilities closer to the homes for which an outlay of Rs 1,200 crore to be allocated. A total of Rs 600 crore have been allocated for tuberculosis patients who will be provided with a grant at the rate Rs 500 per month during the course of their treatment. There are plans to set up 24 new medical colleges and hospitals by upgrading district level ones.  The budget lists that the PM JivanBimaYojana has benefited 5.22 crore families with more in the pipeline. And here we were really thinking that Obama-care was game changing?  Apart from all these announcements, the Budget contains a slew of announcements for the senior citizens of the nation like Incentives for Senior citizens like exemptions in income of Rs 10,000 from Banks FD and post offices and Rs 50,000 per annum exemption for medical insurance under Sec 80D.
With the finance minister promising a record infrastructure spending on roads and railways, construction and engineering firms, as well as train wagon-producers, could benefit. There is a plan to expand airport handling capacity by five times to handle 1 billion trips a year. It is estimated that Rs 50 lakh crore is needed for infrastructure building and the government will allocate Rs 7,140 crore for the textiles sector in next year.  National highways exceeding 9,000-km will be completed in 2018-19 and allocation of over Rs 1.48 lakh crore has been planned for railways. Regional air connectivity scheme shall connect 56 unserved airports and 31 unserved helipads for better connected and a closer India.
For the rural economy, the budget contains a slew of announcements. 8 crore poor women will get new LPG connections. Under the Prime Minister's SaubhagyaYojana, it is estimated that 4 crore poor people will get power connection. A total spending estimate for this scheme is Rs 16,000 crore. Under the Swach Bharat Mission, the Government plans to construct 2 crore toilets in the next fiscal year. The government has set an ambitious target to provide a house for all by 2022. A total of 1 crore houses are to be built under Pradhan MantriAwasYojana in the rural areas. The Government will expand the PM Jan DhanYojana. All 16 crore accounts will be included under micro insurance and pension schemes for better returns and social outreach.
To formalize the economy, the Employees Provident Fund Act will be amended to reduce the contribution of women to 8 percent from 12 percent for first three years, with no change in employer's contribution. The government will contribute 12 per cent of wages of new employees in EPF for all sectors for the next 3 years. The target for loan disbursement under Mudra scheme has been set at Rs 3 lakh crore for next fiscal.
The Bad
The government has extended Corporate Tax of 25% to companies with turnover up to Rs 250 cr in the financial year 2016-17. For a party always under a perception of being a corporate front, this will not go down well in the eyes of the media and the party will have a wild time dousing the flames. Also, 100% tax deduction is allowed to co-operative societies, the majority of whom have cooked books and shady members.
The long-term capital gains will now be taxed at a rate of 10% if exceeding Rs 1 lakh. The Education cess increased to 4% from 3% to collect additional Rs 11,000 crore but in turn, has put an additional burden on the tax paying middle class. The government's decision to impose long-term capital gains tax on equity investments may dent investor sentiment for financial services companies, life insurers and providers of mutual fund products.
The Indian Defense Budget, while increased contains no clear roadmap to make India a manufacturing powerhouse and increase our armament production. Barely spending money is not good and while the outlays are increasing continuously, it is no secret that our outlay is minuscule in comparison to our GDP. Furthermore, most of the current budget is spent on personnel and maintenance costs, leaving very little for capital acquisition.  There is a serious need to quantify the defense budget and earmark separate funds for the capital acquisition.
The Ugly
Apart from a few scraps here and there like Rs 40,000 standard deduction, Mr. Modi has completely ignored the honest Indian Direct Taxpayer. A resentment is now brewing in this segment which has honestly been paying to tax and has time and again got pinched by every budget. In a nation where barely, 1.9% of the populations pays any tax, the honest Indian Taxpayer has become a minority of sorts, exploited and with no one to raise a voice for it. Hopefully, Modi can mollify this before the General Elections or all hell will break loose.
Conclusion
To conclude, the Indian Budget is prudent, not populist. The Indian Government deserves full credit for bringing out such a balanced budget so close to the General Elections. The fiscal prudence of this government has been lauded by international agencies and the recent budget is in line with the attempt of the government's fiscal consolidation path. The Finance minister has set the fiscal deficit for 2019/19 (April-March) at 3.3 percent of the gross domestic product, slightly higher than expectations for 3.2 percent. Altogether, the budget has focused more "investments" than one-time hangouts. However, the devil lies in the details. There is a pertinent need for faster and smoother implementation.  The infrastructure projects will generate more jobs and ultimately, more usable projects on completion. R&D will generate more output for this nation. The government is ably trying to focus on both the "Ease of Doing Business" and the "Ease of Living". Elections are upon the present dispensation and the Government must now focus on the implementation. If the 2014 election was about Ache Din, 2019 (or 2018) will be about the poor. The buildup initiated with the Jan Dhan and theUjwala Yojana, continued with the PAHAL andSaubhagyaYojana and now the AyushmanYojana and this Budget. The ingredients are all there. It now up to the chef Modi to cook his broth. But will his broth taste like sweet victory or a bitter-sweet defeat. This only time, and the Indian Rural Voter will tell.
What to do with Pakistani militant Hafez Saeed? Pakistan and China grope for ambiguity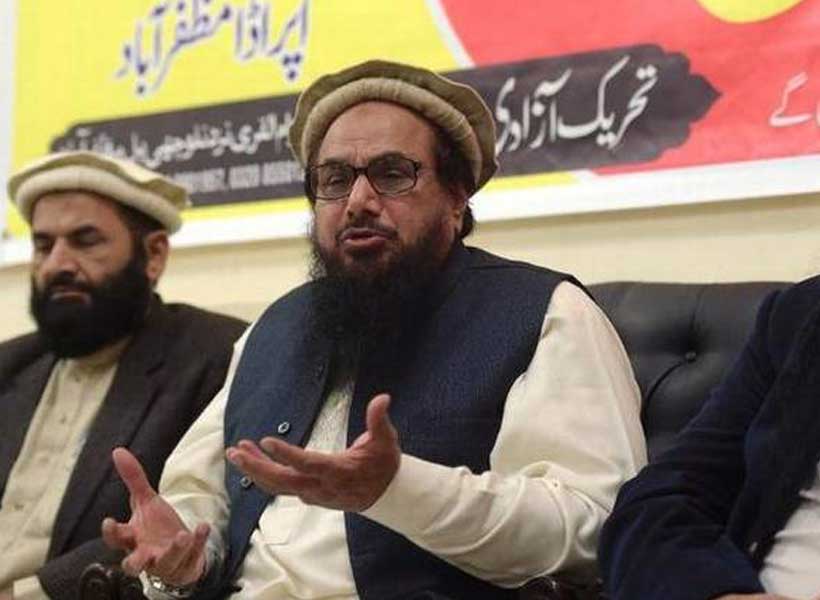 Recent remarks by several senior Pakistani officials suggest that Pakistan and China are groping with how to deal with globally designated Pakistani militant Hafez Saeed as the South Asian nation gears up for elections expected in July and risks being next month put on an international terrorism finance and money laundering watchlist.
The Pakistani-Chinese dilemma stems from a China-backed Pakistani refusal to fully implement designations of Hafez Saeed by the United Nations Security Council and the US Treasury.
The United States has put a $10 million bounty on the head of Mr. Saeed, who is believed to lead the outlawed militant group, Lashkar-e-Taiba (LeT) as well as Jamaat-ud-Dawa, an alleged LeT front, and is suspected of being the mastermind of the 2008 Mumbai attacks in which 166 people were killed.
Pakistan has repeatedly put Mr. Saaed under house arrest, only to release him on court orders that asserted that there was insufficient evidence against him. The government has half-heartedly sought to seize Jamaat-ud-Dawa assets and prevent it from collecting donations through its charity arm, Falah-i-Insaniat Foundation.
Pakistan's election commission has so far refused to register a political party established by Jamaat-ud-Dawa in advance of the elections. The refusal would not prevent party members from running as independents.
To reduce focus on Mr. Saaed, a senior aide to Pakistani Prime Minister Shahid Khaqan Abbasi said that Chinese President Xi Jinping had asked Mr. Abbasi during a meeting on the side lines of last month's Boao Forum to explore relocating Mr. Saaed to a Middle Eastern country.
"At a 35-minute meeting, at least 10 minutes of the discussion dealt with Saeed. The Chinese President was keen on pressing the Prime Minister to find an early solution to keep Saeed away from the limelight," The Hindu quoted the aide as saying.
In separate remarks, Major General Asif Ghafoor, a spokesman for Pakistan's intelligence service, Inter Services Intelligence, told Indian Express that "anything (Mr. Saeed) does, other than violence, is good. There is a process in Pakistan for anyone to participate in politics. The Election Commission of Pakistan (ECP) has its rules and laws. If he (Mr. Saeed) fulfils all those requirements that is for the ECP to decide."
The divergent proposals to either remove Mr. Saeed from the limelight or mainstream him by integrating him into the political process are unlikely to satisfy either the United Nations or the United States.
They are also unlikely to prevent the Financial Action Task Force (FATF), a global financial watchdog that monitors the funding of political violence and money laundering, from next month putting Pakistan on its watchlist.
The FATF action could negatively affect the Pakistan economy. Pakistan risks downgrading by multilateral lenders such as the International Monetary Fund (IMF), World Bank, and the Asian Development Bank (ADB) as well as by international credit rating agencies Moody's, Standard & Poor's and Fitch.
Mr. Xi's suggestion to Mr. Abbasi reflects Chinese ambivalence towards those Pakistani militants that both Islamabad and Beijing see as useful tools to keep India off balance. China protected Mr. Saeed from UN designation prior to the Mumbai attacks and has since prevented another Pakistani militant, Masood Azhar, from being designated by the Security Council.
At the same time, China refrained in February from shielding Pakistan from censorship by FATF.
A Chinese foreign ministry spokesperson nonetheless argued at the time that "in recent years, Pakistan has made important progress in actively strengthening financial regulations to combat terror financing… China highly recognises that and hopes all relevant parties of the international community could arrive at an objective and fair conclusion on that."
Implementing Mr. Xi's proposal to remove Mr. Saeed from the limelight is easier said than done. Its hard to see what Middle Eastern nation would risk international criticism by granting Mr. Saeed asylum without tacit approval by the United States and/or the United Nations. By the same token, its unlikely that either would agree to the scheme.
Similarly, neither the UN nor the United States are likely to be persuaded by a belief within the Pakistani military that the best way of blunting militancy that has over the decades been woven into the fabric of significant segments of the armed forces, intelligence and society is by mainstreaming militants and integrating them into the political process.
Ousted Pakistani prime minister Nawaz Sharif kicked up a storm when he earlier this month appeared to confirm the pervasiveness of militancy by suggesting that the perpetrators of the Mumbai attacks had been supported by Pakistan.
"Militant organisations are active. Call them non-state actors, should we allow them to cross the border and kill 150 people in Mumbai? Explain it to me. Why can't we complete the trial? It's unacceptable. This is exactly what we are struggling for. President Putin has said it. President Xi has said it. We could have already been at seven per cent growth (in GDP), but we are not," Mr. Sharif said.
The remarks by the Pakistani officials suggest that both Pakistan and China are attempting to square circles.
Pakistan needs to be seen as cracking down on militancy while considering the domestic influence of ultra-conservative religious groups as well as seemingly misguided beliefs that support for anti-Indian militants serves its purpose.
For its part, China's justification of its hardhanded crackdown in the north-western province of Xinjiang as a bid to counter jihadism and nationalism among, Uighurs, a Turkic people, is weakened by its reluctance to be equally firm in countering militants in Pakistan.
The problem for both countries is that 1 + 1 = 2, whichever way one looks at it.
How the US withdrawal from the Iran nuclear deal affects India
Authors: Tridivesh Singh Maini & Sandeep Sachdeva*
While India was guarded in it's response to the withdrawal of US from the Iran Nuclear Deal, it surely realizes the implications of the US withdrawal. Iran is India's third largest source of crude oil (after Iraq and Saudi Arabia) . Between April 2017 and January 2018, New Delhi imported well over 18 million tonnes of crude oil.
New Delhi has also invested in the development of the Chabahar Port Project, which will provide India, access to Afghanistan and Central Asia. This project is extremely important for India, since it will help in bypassing Pakistan, which has continuously kept India out of the Afghanistan Pakistan Transit Trade Agreement (APTTA). During Indian Prime Minister, Narendra Modi's Iran visit in May 2016, India had signed an agreement, committing 500 Million USD for the development of Chabahar. During Modi's visit,  a trilateral transport and transit partnership was also signed between India, Afghanistan and Iran.
In February 2018, during Iranian President Rouhani's visit  to India, a lease agreement was signed between India and Iran. The lease agreement gave operational control of Phase 1 of Chabahar Port (Shahid Beheshti port) to India. The Modi, Hassan Rouhani Joint statement mentioned the need for making Chabahar part of INSTC project and PM Modi further emphasised that "We will support the construction of the Chabahar-Zahedan rail link, so that Chabahar gateway's potential could be fully utilised."
Here it would be pertinent to point out, that to enhance connectivity with Afghanistan, India has also set up an India Afghan Air Corridor, two flights are currently operational; one connecting Mumbai with Kabul, and another which connects Delhi with Kabul.
Indian hopes
For the time being, New Delhi has rested its hopes on the fact, that European countries are trying to keep the deal intact, and US will also not impose sanctions on allies, including India, for engaging with Iran. Defence Secretary James Mattis in a Congressional hearing held by the Senate Armed Services Committee, had categorically stated,  that the US should be careful with regard to imposing sanctions against allies, under Countering America's Adversaries Through Sanctions Act (CAATSA).
Mattis said, that allies like India should be provided a national security waiver, against imposition of sanctions for the purchase of S-400 air defence missile system from Russia.
A number of US Congressmen and Senators too have echoed Mattis' views saying that India is valuable ally and should be exempted from sanctions
What India needs to be cautious about
While India does have time to react to the sanctions re-imposed, and the fact that European countries are keen to keep the deal alive are important. Recent statements by the US National Security Advisor, John Bolton saying that Europe will not be immune from sanctions, and would ultimately fall in line needs to be closely watched.
Said Bolton in an interview with ABC'sThis Week:"Europeans are going to face the effective US sanctions — already are, really — because much of what they would like to sell to Iran involves US technology, for which the licenses will not be available."
Bolton also stated, that these countries will ultimately realise that it is in their interest to go along with the US.
Earlier US Ambassador to Germany, Richard Grenell advised Germany to re-consider business ties with Iran:'German companies doing business in Iran should wind down operations immediately".
New Delhi needs to strike a balancing act between Iran and US, but it also needs to have a clear plan of action to deal with US sanctions against Iran. In the past few years, India has successfully managed to balance relations between Iran and US, and Iran and Israel. Given the recent sanctions and the hawkish approach of the Trump Administration, it may be tough.
China factor
In the meanwhile, New Delhi would be well advised to follow closely China's reaction to the withdrawal of US from JCPOA. Iranian foreign minister Mohammad Javad Zarif visited three important countries Russia, China and Europe to save the JCPOA. Chinese Foreign Minister Wang Yi said "it was hard-earned  deal, and China will take an objective, fair and responsible attitude, keep communication and cooperation with all parties concerned, and continue to work to maintain the deal".
The China factor doesn't end here for India. Off late, ties between India and China have witnessed an improvement, during PM Modi's recent China visit, it was decided. that both countries will undertake a joint project in Afghanistan. In recent months, there seem to be some indicators of lowering of tensions between New Delhi and Islamabad as well.  Could, Beijing get New Delhi and Islamabad to discuss the issue of  transit trade to Afghanistan?  An opinion piece, 'Pakistan's military reaches out to India', published in RUSI (Royal United Services Institute) discusses the willingness of Pakistan to discuss this issue, but India had turned down the offer in October 2017. Maybe New Delhi, could explore this option, and Beijing could support such an effort.
Conclusion
In conclusion, New Delhi will need to handle the current situation with great dexterity, while US is an important strategic partner, India has also got an opportunity to send an unequivocal message to Washington, that its own interests are paramount, and it will not blindly follow any one camp. In spite of all the challenges and upheavals likely to result from Trump's decision, this also provides a golden opportunity for re-shaping the narrative within South Asia.
*Sandeep Sachdeva, Independent Foreign Policy Analyst
Ex-Pakistani Prime Minister puts Pakistani military and China on the spot
Ousted Pakistani prime minister Nawaz Sharif kicked up a storm when he earlier this month seemingly admitted that Pakistan had supported militants who attacked multiple targets in Mumbai in 2008, killing 166 people.
Mr. Sharif's admission, which he has since tried to walk back, put a finger on Pakistan's controversial policy of selective support of militant groups at a sensitive time. Pakistan is gearing up for elections that would secure its third consecutive handover of civilian political power.
Mr. Sharif's remarks, moreover, stirred up a hornet's nest because Pakistan is likely to next month be put on a watch list by the Financial Action Task Force (FATF), a global financial watchdog that monitors the funding of political violence and money laundering worldwide.
The remarks also put China in a difficult position. China has been pressuring Pakistan to crack down on militants, particularly in the troubled province of Balochistan, the crown jewel in its Belt and Road-related $50 billion plus infrastructure investment in the China Pakistan Economic Corridor (CPEC).
Yet, at the same time, China has at Pakistan's behest prevented the United Nations Security Council from declaring Masood Azhar, believed to have been responsible for an attack in 2016 on India's Pathankot Air Force Station, as a globally designated terrorist.
The militants, dressed in Indian military uniforms fought a 14-hour battle against Indian security forces that only ended when the last attacker was killed. Mr. Azhar was briefly detained after the attack and has since gone underground.
Mr. Sharif's made his remarks as China was building up its military infrastructure in Pakistan. The build-up is occurring against the backdrop of Pakistan risking being involuntarily sucked into potential attempts to destabilize Iran if Saudi Arabia/and or the United States were to use Balochistan as a staging ground.
In line with a standard practice in Pakistan that has repeatedly seen groups that are outlawed resurrecting themselves under new names, Lashkar-e-Taibe (LeT), the banned group believed to be responsible for the Mumbai attacks, and Jamaat-ud-Dawa, widely believed to be an LeT front, are  rebranding under a new name and as a political party, Milli Muslim League, that would compete in the forthcoming election.
The League is headed by Hafez Saaed, a former LeT leader, who was last year released from house arrest despite having been declared a designated global terrorist by the Security Council and the US Treasury, which put a $10 billion bounty on his head. China vetoed Mr. Saeed's designation by the UN prior to the Mumbai attacks.
Activists, even though the party was last month designated by the US Treasury, are likely to run as independents in the election if the government maintains its rejection of the party's registration.
So are operatives of Ahl-e-Sunnat-Wal-Jamaat, a front for Sipah-e-Sahaba Pakistan, a banned, virulently anti-Shiite group that long enjoyed support from Saudi Arabia and operates multiple militant madrassas or religious seminaries in Balochistan that have witnessed an injection of funds from the kingdom in the last two years.
"Militant organisations are active. Call them non-state actors, should we allow them to cross the border and kill 150 people in Mumbai? Explain it to me. Why can't we complete the trial? It's absolutely unacceptable. This is exactly what we are struggling for. President Putin has said it. President Xi has said it. We could have already been at seven per cent growth (in GDP), but we are not," Mr. Sharif said, referring to stalled Mumbai attacks-related trials in a Rawalpindi anti-terrorism court.
Taking Mr. Sharif's comments a step further, prominent journalist and author Ahmed Rashid asserted that "the deep state of Pakistan is supporting the banned outfits as it has done in the past. This game should be stopped, and the government should show its commitment and sincerity in disarming these groups and not to allow them to enter into politics."
Former Pakistani strongman General Pervez Musharraf, in an apparent manifestation of links between the circles close to the military and hardliners, said prior to the designation by the US announced that he was discussing an alliance with Mr. Saeed's league.
Speaking on Pakistani television, Mr. Musharraf pronounced himself "the greatest supporter of LeT… Because I have always been in favour of action in Kashmir and I have always been in favour of pressuring the Indian army in Kashmir," Mr. Musharraf said.
Pakistan's military and intelligence service are believed to favour integration of militants into the political process as a way of reducing violence and militancy in a country in which religious ultra-conservatism and intolerance has been woven into the fabric of branches of the state and significant segments of society.
Critics charge that integration is likely to fail in Pakistan. "Incorporating radical Islamist movements into formal political systems may have some benefits in theory… But the structural limitations in some Muslim countries with prominent radical groups make it unlikely that these groups will adopt such reforms, at least not anytime soon… While Islamabad wants to combat jihadist insurgents in Pakistan, it also wants to maintain influence over groups that are engaged in India and Afghanistan," said Kamran Bokhari, a well-known scholar of violent extremism.
Citing the example of a militant Egyptian group that formed a political party to participate in elections, Mr. Bokhari argued that "though such groups remain opposed to democracy in theory, they are willing to participate in electoral politics to enhance their influence over the state. Extremist groups thus become incorporated into existing institutions and try to push radical changes from within the system."
Chinese ambiguity about Pakistani policy goes beyond shielding Mr. Azhar from being designated. A Chinese-Pakistani draft plan last year identified as risks to CPEC "Pakistani politics, such as competing parties, religion, tribes, terrorists, and Western intervention" as well as security. "The security situation is the worst in recent years," the plan said.
Security has since improved substantially in significant parts of Pakistan. The question, however, is whether integration of militants into the political process would stabilize Pakistani politics in the absence of a concerted effort to counter mounting ultra-conservative religious fervour in the country. It may be too early to judge, but so far the answer has to be no.