The Indian Budget 2018: The Good, the Bad and the Ugly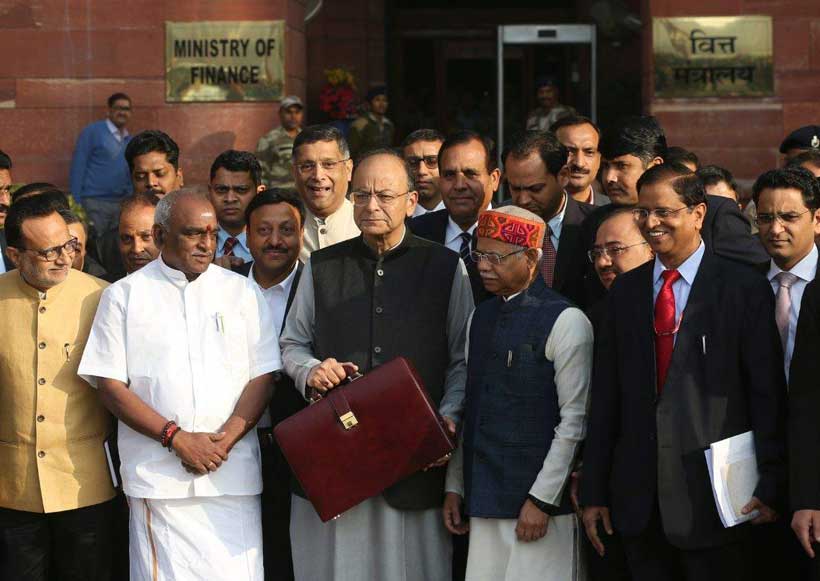 It won't be a hyperbole to call the preparation of the Indian Budget the world's toughest tightrope balancing act. In a country of 1.3 billion Indians, a gazillion sects and a country where the dialect changes every 20 kilometers, the Indian Budget is a unique unifying factor. Sitting in a small office, a select group of individuals charts the course of the Indian economy, soon to be the world's fifth largest. A multitude of Intelligence and Security agencies are tasked to ensure that the Budget remains a secret before it is presented and the markets wait with a bated breath to gauge the winds that will blow with the onset of the Indian Budget. These winds can help the markets move at roaring speeds or topple the very applecart of their existence.
The Narendra Modi led National Democratic Alliance presented it final full Budget on Feb. 1, 2018. With elections due in eight states and the coming of the all-India General Elections, this budget was a final attempt by Modi to deliver on his promise of "Ache Din" (Good Days). But did he? Large sections of India is now restless. Farmers are suffering from a lack of good prices and mounting agricultural loans. Youth is suffering for the want of jobs. Businesses are under stress due to a new tax regime that they are yet to understand and comprehend. The Indian Middle class, BJP's strongest supporters and among the minuscule few who actually pay a direct tax is reeling under high taxes. This was the last grab attempt to placate these sections and retain power for another five years. But what did it deliver? Sure enough, the budget contains a slew of measures for the agriculture and rural sectors, a new health insurance scheme has been announced for the poor and a small relief in income tax for the salaried class and senior citizens.
Let's take a closer look at the Indian budget and break out the good, the bad and the ugly.
The Good
To placate the Farmers who have been protesting across the length and the breadth of the country, this budget promises to raise the minimum price offered to farmers for their crops. Stating that the focus of the government in the coming fiscal would be agriculture and rural India, the finance minister has announced that all Kharif crops will be paid a minimum support price (MSP) that is 50 percent more than the cost of production. It has also identified a need to invest heavily in the agricultural markets across India. It has also earmarked more money for rural areas, including that for irrigation projects and for aquaculture projects. The Kisan credit card will be extended to fisheries and animal husbandry farmers while Rs 2,000 crore provided for the development of agriculture market. The central budget directs state governments to purchase extra solar power generated by farmers using solar-powered pumps who have become cheaper after this budget.  The credit to agriculture would be raised to Rs 11 lakh crore in the coming fiscal from Rs 10 lakh crore. The budget provides for a 100 percent tax deduction for farm producer firms with Rs 100 crore turnover. There is a special impetus to promote "Operation Green". In total, there has been a record allocation of Rs. 14.34 lakh crores for the agriculture sector.
In a bid to provide universal healthcare, the Budget announces a 'National Health Protection scheme' to provide health cover of up to Rs 5 lakh to each of the 10 crore poor families per year. Under the Aayushman Bharat programme, a total of 1.5 lakh centers will be set up to provide health facilities closer to the homes for which an outlay of Rs 1,200 crore to be allocated. A total of Rs 600 crore have been allocated for tuberculosis patients who will be provided with a grant at the rate Rs 500 per month during the course of their treatment. There are plans to set up 24 new medical colleges and hospitals by upgrading district level ones.  The budget lists that the PM JivanBimaYojana has benefited 5.22 crore families with more in the pipeline. And here we were really thinking that Obama-care was game changing?  Apart from all these announcements, the Budget contains a slew of announcements for the senior citizens of the nation like Incentives for Senior citizens like exemptions in income of Rs 10,000 from Banks FD and post offices and Rs 50,000 per annum exemption for medical insurance under Sec 80D.
With the finance minister promising a record infrastructure spending on roads and railways, construction and engineering firms, as well as train wagon-producers, could benefit. There is a plan to expand airport handling capacity by five times to handle 1 billion trips a year. It is estimated that Rs 50 lakh crore is needed for infrastructure building and the government will allocate Rs 7,140 crore for the textiles sector in next year.  National highways exceeding 9,000-km will be completed in 2018-19 and allocation of over Rs 1.48 lakh crore has been planned for railways. Regional air connectivity scheme shall connect 56 unserved airports and 31 unserved helipads for better connected and a closer India.
For the rural economy, the budget contains a slew of announcements. 8 crore poor women will get new LPG connections. Under the Prime Minister's SaubhagyaYojana, it is estimated that 4 crore poor people will get power connection. A total spending estimate for this scheme is Rs 16,000 crore. Under the Swach Bharat Mission, the Government plans to construct 2 crore toilets in the next fiscal year. The government has set an ambitious target to provide a house for all by 2022. A total of 1 crore houses are to be built under Pradhan MantriAwasYojana in the rural areas. The Government will expand the PM Jan DhanYojana. All 16 crore accounts will be included under micro insurance and pension schemes for better returns and social outreach.
To formalize the economy, the Employees Provident Fund Act will be amended to reduce the contribution of women to 8 percent from 12 percent for first three years, with no change in employer's contribution. The government will contribute 12 per cent of wages of new employees in EPF for all sectors for the next 3 years. The target for loan disbursement under Mudra scheme has been set at Rs 3 lakh crore for next fiscal.
The Bad
The government has extended Corporate Tax of 25% to companies with turnover up to Rs 250 cr in the financial year 2016-17. For a party always under a perception of being a corporate front, this will not go down well in the eyes of the media and the party will have a wild time dousing the flames. Also, 100% tax deduction is allowed to co-operative societies, the majority of whom have cooked books and shady members.
The long-term capital gains will now be taxed at a rate of 10% if exceeding Rs 1 lakh. The Education cess increased to 4% from 3% to collect additional Rs 11,000 crore but in turn, has put an additional burden on the tax paying middle class. The government's decision to impose long-term capital gains tax on equity investments may dent investor sentiment for financial services companies, life insurers and providers of mutual fund products.
The Indian Defense Budget, while increased contains no clear roadmap to make India a manufacturing powerhouse and increase our armament production. Barely spending money is not good and while the outlays are increasing continuously, it is no secret that our outlay is minuscule in comparison to our GDP. Furthermore, most of the current budget is spent on personnel and maintenance costs, leaving very little for capital acquisition.  There is a serious need to quantify the defense budget and earmark separate funds for the capital acquisition.
The Ugly
Apart from a few scraps here and there like Rs 40,000 standard deduction, Mr. Modi has completely ignored the honest Indian Direct Taxpayer. A resentment is now brewing in this segment which has honestly been paying to tax and has time and again got pinched by every budget. In a nation where barely, 1.9% of the populations pays any tax, the honest Indian Taxpayer has become a minority of sorts, exploited and with no one to raise a voice for it. Hopefully, Modi can mollify this before the General Elections or all hell will break loose.
Conclusion
To conclude, the Indian Budget is prudent, not populist. The Indian Government deserves full credit for bringing out such a balanced budget so close to the General Elections. The fiscal prudence of this government has been lauded by international agencies and the recent budget is in line with the attempt of the government's fiscal consolidation path. The Finance minister has set the fiscal deficit for 2019/19 (April-March) at 3.3 percent of the gross domestic product, slightly higher than expectations for 3.2 percent. Altogether, the budget has focused more "investments" than one-time hangouts. However, the devil lies in the details. There is a pertinent need for faster and smoother implementation.  The infrastructure projects will generate more jobs and ultimately, more usable projects on completion. R&D will generate more output for this nation. The government is ably trying to focus on both the "Ease of Doing Business" and the "Ease of Living". Elections are upon the present dispensation and the Government must now focus on the implementation. If the 2014 election was about Ache Din, 2019 (or 2018) will be about the poor. The buildup initiated with the Jan Dhan and theUjwala Yojana, continued with the PAHAL andSaubhagyaYojana and now the AyushmanYojana and this Budget. The ingredients are all there. It now up to the chef Modi to cook his broth. But will his broth taste like sweet victory or a bitter-sweet defeat. This only time, and the Indian Rural Voter will tell.
What does the Kashmiri want?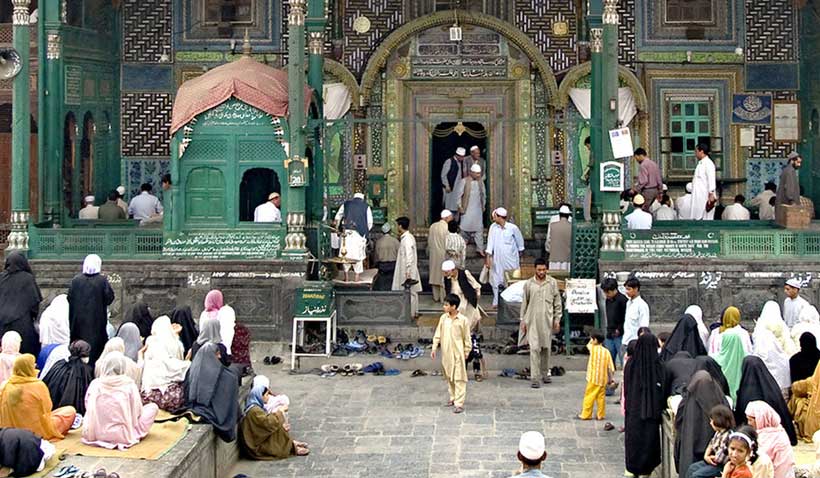 A group of envoys visited the illegally-occupied Jammu and Kashmir State ostensibly `to take first-hand account of the situation in Jammu and Kashmir and government's efforts to restore normalcy' (Hindustan Times February 17, 2021). Srinagar welcomed the envoys with a spontaneous shutdown. Prior to the visit, political leaders and human-rights activists were detained. The envoys did not visit Farooq Abdullah, Mehbooba Mufti or any of the other opposition Kashmiri leaders.
The Hindu dated February 17, 2021 reported 'The J&K government showcased "deepening democracy" to visiting 24 foreign diplomats, who arrived on a two-day tour of the Union Territory (UT) on Wednesday amid a spontaneous shutdown in Srinagar and alleged detention of recently elected National Conference (NC) district council members in Budgam'.
Post-special-status abolition situation
After abrogation of the special status, India took a number of steps to silence public dissent_diurnal and nocturnal search operations to hound, kidnap or kill the Kashmiri, Internet ex-communication, blatant use of draconian laws against ordinary Kashmiris and their leaders alike. A law was passed to jail parents of stone-pelters., if any. Meanwhile local body elections were held in which the ruling BJP was cut to size. But, India, as reported b y the Hindu also, showcased the elections in international media as a proof of popular participation and contentment of the people with the status quo.
Have the Kashmiri resigned to their fate
The mysterious silence in the Valley during the envoys' visit speaks volumes on how much the Kashmiri hate India. However, it appears the Kashmiri could have shown their ennui through some mode of peaceful protest. They could draw lessons from the Occupy the Wall Street or Precariat Movement in the USA.
Occupy has six letters. A group of six persons mostly celebrities in their fields, stand up at some busy street holding letters O,C, C, U, P, and Y. The Kashmiris also could have displayed the letters in word `AZADI' through a group of five persons.
Apathy
Arnold Toynbee, in his Challenge and Response Theory postulates that if a challenge is too onerous a nation may become apathetic. In similar vein, Ibn-e-Khaldoon suggests that survival of a tribe (nation) depends on cohesion (asabiya, nationalism) of a tribe faced with life-and-death threat around its frontiers.
Amy Chua (Political Tribes: Group Instinct and the Fate of Nations) talks about static or dynamic response of a society as shaped by group instincts of various components of a society.
Applying Amy Chua's framework to Kashmir situation
Amy Chua challenges the view that the conventional mechanism of demokratia (government by the people) is a panacea for all the problems of a society. Thus the recently-held local level elections or even `state assembly' elections in occupied Kashmir are no panacea for the Kashmiris' simmering discontentment, their revulsion to yoke of Indian rule. Chua, in her afore-quoted book analysed situation in Vietnam, Afghanistan, Iraq and Venezuela, besides so-called terror tribes including the Islamic State of Iraq and Syria.
Kashmir in Chua's framework would suggest it is naïve to believe that Kashmiris are resigned to their fate. By analogy, even a thousand years of exploitation by a microscopic Chinese population did not subdue the Vietnamese hatred of the Chinese. As soon as the Americans left Vietnam, the native Vietnamese prowled upon the rich community of Chinese like a pack of wolves. The Americans plunged into decade long futile war with Vietnam without realizing that the Vietnamese were not Chinese stooges.
The indomitable fighting spirit
Indian forces had been using pellet guns to blind the Kashmir. Now, former chief minister Mehbooba Mufti, they have begun to use even chemical weapons against the Kashmiri.
Let us have a glimpse of the dogra's reign of terror in Kashmir. To stifle the Kashmiri's fighting spirit, the dogra punished even Kashmiri children who played with fork-slings (ghulail) and stones (Muhammad Yousaf Saraf, Kashmiris Fight for Freedom, vol. 1, p. 50). Under the dogra rule, the Kashmiri were treated no better than beasts of burden. Instead of donkeys and horses, Kashmiri Muslims were used to transport goods across Gilgit, Leh and Skardu. They carried luggage on their backs across glaciers as high as 17,000 feet. Thousands of them perished along the way each year owing to frost bites, fall from a precipice, and hunger or sickness. The dogra caravans were not humane enough to stop for a while in the snowy passes to look after the injured porters (or 'human beasts of burden'). Besides performing the forced labour, the Kashmiri had to pay heavy taxes. Whole of their produce was confiscated by the dogra. Little was left for tillers and their children to eat. On every item, the oppressed Kashmiri had to pay multiple taxes. Take shawls. Not only the shawl-makers were taxed, but also the other intermediaries like importers of pashmina (wool) from Ladakh, and storekeepers, whether wholesalers or retailers (ibid. p. 280-81).
The regressive revenue system resulted in a famine during winter of 1877. People began to die of starvation. Instead of releasing grain stocks from the royal go-downs, the maharajah's constabulary drowned the starved, crying people in the Wullar Lake. Saraf writes: "Whole boat-loads of starving people have been conveyed by the Maharajah's officials to the Woolar Lake, and there drowned" (ibid. p. 294).
The reign of terror by Indian forces (now estimated at about nine lac regulars and security personnel) who replaced the maharajah's constabulary on October 27, 1947 is no less gruesome. International human-rights organisations, as well as India's National Human Rights Commission, have brought into limelight the Kashmiri's mysterious disappearances, their custodial deaths, and countless rapes of hapless Kashmiri women.
Like the dogra, Indian rulers are mercilessly exploiting Kashmiris' economic resources. Bulk of locally-generated electricity is being diverted to Indian states. The tourism industry is in shambles. Highly – educated people have no jobs. With no inflow of tourists, the shopkeepers have no business. Unlike the occupied Kashmir, all the socio-economic sectors in Azad Kashmir are progressing by leaps and bounds.
Toynbee's Challenge and Response Theory suggests that if the challenge is too strong, a nation becomes apathetic. Ibn-e-Khaldoon's asabiya (spirit of national cohesion) also suggests that a nation's spirit is likely to be smothered by a challenge which is too heavy. Historical lessons do not apply to the Kashmiri's struggle. Neither Indians, nor the dogra could gag them. The struggle for freedom has continued unabated.
The lesson from Kashmiris' struggle for freedom is that repression or palliatives like elections in occupied Kashmir are no good. The Kashmiri wants "freedom". Their group instinct is `resistance'. But they need to learn from peaceful resistance movements like the Occupy and the Precariat.
Pakistan Day Celebrations: Civilian Participation
Pakistan got independence on 14 August 1947 by hectic political struggle from the platform of All India Muslim League (AIML) under the dynamic leadership of Quaid e Azam Muhammad Ali Jinnah. The presidential address at Allahabad on 29 December 1930 of Dr. Muhammad Iqbal, accelerated and gave more clarity to the movement. He presented the idea and concept that Muslims are a separate nation by emphasizing that a nation is distinguished from the other based on religion, customs, and traditions. At the same time, he strongly disagreed with the Western concept of religion as a private affair. Iqbal explained that Islam is a way of life and thus Muslims are a separate nationand accentuated that unless their rights areprotected, it is impossible to establish peace and tranquility in the sub-continent. The determined political struggle of AIML led to March 23, 1940, Lahore Resolution, at its 27th annual session. The Quaid addressed the session on the first day andstressedthat Hindus and Muslims follow two different religions, philosophies, social customs literature and this made them two distinct nations.
The contents of the resolution, according to Story of Pakistan are"No constitutional plan would be workable or acceptable to the Muslims unless geographical contiguous units are demarcated into regions which should be so constituted with such territorial readjustments as may benecessary. That the areas in which the Muslims are numerically in majority as in the North-Western and Eastern zones of India should be grouped to constitute independent states in which the constituent units shall be autonomous and sovereign". It strongly rejected the concept of United India. The word states wassubstituted to one state by a resolution passed at the 1941 Madras session of the AIML which stated, "everyone should clearly understand that we are striving for one independent and sovereign Muslim State." Moreover, in all speeches, the Quaid used the word "an independent homeland" or "an independent Muslim state".Pakistan and India became dominions on 14 and 15 August 1947 respectivelyby the Indian Independence Act, 1947, based on the Mountbatten Plan of 3 Junepassed by the parliament of the UK on 18 July. Keeping in view the atrocities being committed by RSS, a militant wing of BJP in Indian Illegally occupied Kashmir (IIoK), and minorities especially Muslims in all over Indianot being allowed to practice religion freely, havevery sturdily substantiated the decision of AIML to fight for a separate state for Muslims. It elucidates their political acumen and far-sightedness.
Pakistan remained a dominion for about nine years till thefirst constitution as the Islamic Republic of Pakistan was adopted on 23 March 1956.Thereafter 23 March was celebrated as "Republic Day" (Yome Jamhooria)every year to commemorate the Lahore resolution and adoption of the constitution. After the imposition of martial law by Ayub Khan in Oct 1958,it is being celebrated as"Pakistan Day". Probably the plotter of the coup could not celebrate constitutionalism and democracy on March 23 so 'Republic Day' was replaced with 'Pakistan Day. The main feature is a three-servicesparade in Islamabad followed bythe display of military weapons and equipment. Floats of the provinces also march past. The flypast by Army and Navy combat aircraft displaying their weapons and equipment.The flypast by PAF fighters and aerobatic.
The celebrations are spread over about two and half hours.Pakistan Day has taken the shape of a Defense Day which was not originally intended. Moreover, Army, Navy, and Air Force organize their respective Defense Days on 6,8, and 7 Septemberevery year. The events of the Pakistan Day parade give an impression especially to civilians that military strength is the only most important component of national power. The remaining such as economic capacity, natural resources, industrial capacity, national cohesion, political structure, and leadership, etc. which are also very vital needs to be given projection. Therefore, parade proceedings may be modified to include more participation of civilian-related events. The latest inventory and indigenously developed weapons and equipment may be displayed to reduce timings. The PAF fighters may only carry out professional flypast andaerobatic performance similar to the aerobatic display team, like "Red Arrow "may be excluded. It is pertinent to mention that most of the countries have prohibited aerobatic display in public places to avoid any untoward incident. It is suggested that floats carrying students who have topped in the boards and universitiesand have done distinct research work in the past year may be added. Similarly,floats carrying civilians who have been awarded Pride of Performance and other awards, businessmen who have been bestowed awards, sportsmen who have brought honors for Pakistan may also be included. Few industrial floats may also be added with indigenously manufactured machinery and other items.Floats carrying agricultural products and livestock may also be considered.Citations are read as the float passes the dais. Moreover, in Islamabad and the provincial capitals industrial exhibitions may be organized which may include indigenously developed machinery and other items.The civilian participation in Pakistan Day celebrations will certainly add colors and act as a source of pride for them as well as for the nation.
Ancestral Lineage of Hazaras: from Afghanistan to Pakistan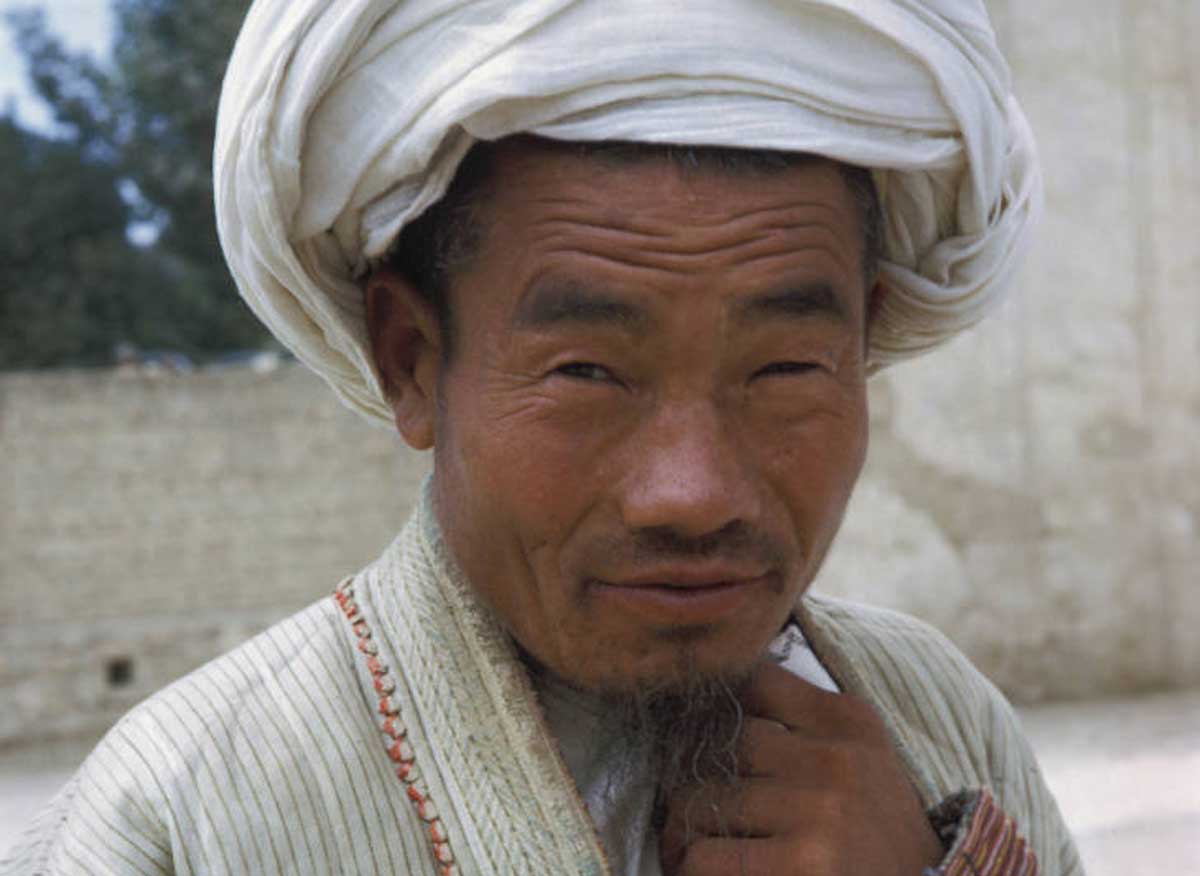 While the origins of Hazaras are much debated, opinions differ when it comes to the ancestral lineage of Hazara community. According to some historians, Hazaras are the original inhabitants of Hazarajat (now central Afghanistan).Among Hassan Pouladi, Prof. Shah Ali Akbar, Fletcher, and Abdul HaiHabibi, J. P. Ferrier who was a renowned French scholar was the first who argued based on his explanations of the Greek historian Quintus Curtius about the battles of Alexander the Great and his travels to these areas, now Afghanistan that Hazaras were native inhabitants of Afghanistan since the time of Alexander the Great and have not migrated from any other places to this land.
Whereas, according to some, Hazaras have Mongolian ancestry under Genghis Khan. This notion that Hazaras have Mongolian origin takes its origin in the 19th century when European came to Afghanistan, and they distinguish people with Mongolian featured faces among other Caucasian faces. Hazaras were originally represented by the word 'Ozala' or 'Hosala' which, with the passing of time became 'Hazara'. The very word 'Hazara' then was used to refer to the counting system in the armed forces of Genghis Khan i.e. 'hazara' that meant thousand, which comprised one level of the troops.
Yet, few opinionate, Hazaras have Persian and Turko-Mongolian ancestry. According to a report they descended from Genghis Khan's Army that mixed with Persian and Turkic locals whom as a result of conflict had been settled in now Hazara inhabited areas of Afghanistan.
Nevertheless, some think, Hazaras have ancestral lineage with theKushan Dynasty that goes back two millennia when Bamiyan in Afghanistan was home to the largest statues of ancient Buddhist civilization. Patrons of this idea highlight the similar facial features of Hazaras to those of Buddhist murals and statues in the region. Whilst, some of the Hazaras believe that they are the descendants of one of the sons of Noah.
Although, all the above mentioned theories might differ when it comes to ancestral lineage of Hazara community, but they have one thing in common and that is the land of Hazaras which now constitute parts of Afghanistan, Iran, and Pakistan. People of Hazaras settled in the mountainous regions of central Afghanistan as early as the 19th century, with the majority of their inhabitants living in Hazarajat (the land of Hazara), which is situated in the rough central mountainous core of Afghanistan with an area stretch over 50,000 sq.km.The Hazaras speak a dialect of Persian (Dari dialect) that is called Hazaragi. Hazaragi was one of the two largest languages of Afghanistan. Hazaragi includes many Mongolian and Turkic words, which also maintains the theory that they have Mongolian ancestry.
Afghanistan is a multi-ethnic country with almost 8 major and 10 minor different ethnic groups; among major ethnic groups are Pashtun, Tajiks, and Hazaras etc. Hazaras were once the largest ethnic group in Afghanistan and constituted approximately 67% of the total population, but today their population hardly makes up around 9% of Afghan population. The reason for their massacred lies in their off target political action when they backed the wrong candidate in the accession struggle in the late 19th century, that had changed the life of Hazaras and their role in Afghan politics and ultimately in Afghan government.
Reports from the 20th century depict that arm forces of Afghanistan made pyramids out of Hazaras heads after some of the massacres, as a form of warning to the remaining Hazaras, yet this could not be regarded as the last savage and barbaric government repression of the Hazaras. Towards the end of 20th century during the rule of Taliban in Afghanistan, government specifically targeted the Hazaras for persecution and even genocide. This brutal history of persecution of Hazaras in Afghanistan resulted in killing more than half of their population with some migrating to neighboring countries like Pakistan and Iran.
Whereas, according to historical evidence migration of Hazaras from Afghanistan to Baluchistan province, Pakistan took place about 150 years ago, initially due to economic purposes. But mass migration of Hazara population took place in the late 19th century, mainly due to their persecution and targeted killing at the hands of different afghan rulers and Taliban government that forced them to migrate to Pakistan, and so they settled here.
In Pakistan, the estimated number of people of Hazara community is between 0.6-0.9 million, living and residing in different parts of the country including Karachi, Parachinar, Sanghar, Nawabshah, Hyderabad, also in different parts of GilgitBaltistan and Punjab. In Baluchistan province, the bulk of Hazara population are residing in Quetta and other parts of Baluchistan such as Sanjawi, Much, Zhob, Harnai, Loralai, and Dukki, where their population makes up around 0.4-0.5 million.Unfortunately, along with their migration, the Hazara community brought with them the history of their persecutions based on their ethnicity, religious orientation of sect and also their ethnically unique facial curvatures, and so, their tenure of oppression at the hands Taliban and other terrorist organization like Lashkar-e-Jhangvi, Sipah Sahabah, al-Qaeda and other Sunni radical militants organization that also includes ISIS in its list is on-going in Pakistan.