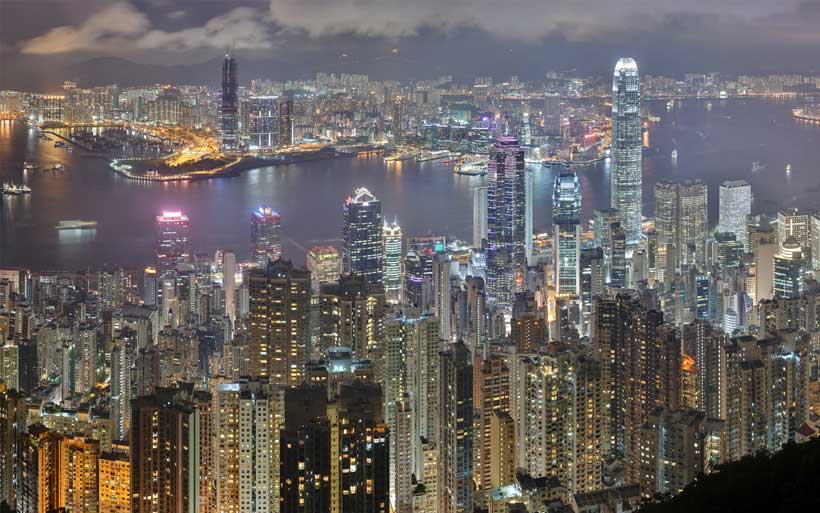 How do we prepare for the doubling of the global urban population by 2050? By dramatically rethinking urbanism and its governance. That means designing cities for people, not cars; allowing everyone access to urban opportunities; investing in resource-efficient buildings, transport, energy, water and waste systems; and enabling cities to experiment and to learn from each other.
These are among the conclusions of an upcoming report from the International Resource Panel, the most authoritative scientific forum for scientists and experts working on natural resource management. UN Environment hosts the secretariat of the Panel, which was launched in 2007 to build and share the knowledge needed to improve the use of resources worldwide.
In The Weight of Cities, experts from the Panel assess the infrastructure, technology and spatial patterns as well as the governance arrangements needed to shift to socially inclusive, resource efficient and sustainable modes of urban development.
With the portion of the population living in cities set to rise from 54 per cent in 2015 to 66 per cent in 2050, there will likely be another 2.4 billion urban dwellers worldwide. The bulk of urban growth will happen across the global South, for instance in China, India and Nigeria.
As existing cities expand and new ones emerge, material consumption is predicted to grow even faster, presenting a huge challenge in the face of scarce resources and intensifying environmental problems including pollution and climate change.
The report uses the concept of "urban metabolism" to frame thinking about how cities can improve citizens' access to essential services while managing their resources wisely and producing minimal waste.
Earlier modelling of resource consumption in 2050 has indicated a sustainable range of between 6 and 8 tons per person per year. Unless things change, the real-world figure will rise to 8-17 tons by 2050, the new report calculates. However, cities that become more resource efficient in three sectors – transport, commercial buildings, and building heating/cooling – could achieve reductions of 46-67 per cent, it estimates, suggesting that an overall 50 per cent improvement in efficiency is possible.
Restructuring the morphology of cities is key to pursuing that goal as well as achieving greater social inclusion. Denser, better connected cities designed to be more open to the elements could improve well-being along with social and economic exchanges while economizing on all the asphalt, concrete, electricity and water currently consumed in sprawling contemporary urban centres.
The report promotes an alternative urban model featuring networks of "high density nodes" with a mix of housing, jobs and amenities at the neighbourhood level; 'soft' mobility such as walking and cycling; passive heating and cooling of buildings; and more intensive use of public spaces.
The report builds on case studies from Minneapolis, in the United States; Beijing and the highly industrial northern city of Kaifeng, China; and the Indian cities of Ahmedabad and Delhi.
It finds that Minneapolis, for instance, could achieve a 33 per cent reduction in greenhouse gas emissions and a 62 per cent saving in mineral construction materials by 2050 with interventions including a switch to nuclear and renewable energy, district energy systems and advanced timber construction. Fast-growing Beijing and Kaifeng could achieve significant resource efficiencies over just 5 years with interventions in areas including industrial efficiency, energy efficient buildings and using waste to generate energy. This suggests that rapid urbanization can also offer rapid gains in resource efficiency.
Accelerating urban productivity by restructuring neighbourhoods, investing in city-wide transit systems, building inclusive renewable energy grids and energy efficient buildings, reducing wastes to zero and resource sharing will depend on the emergence of appropriate modes of urban governance.
Cities should be encouraged to innovate and experiment, and also to learn from one another in order to hasten this transition, for instance through "twin town" initiatives or city networks. Moreover, the report says it will be necessary to replace a "competitive cities" governance approach to urban economies with a "well-grounded cities" approach that serves the interests of all citizens.
That will influence how the estimated $90 trillion that will be invested in urban infrastructure through 2050 is spent: either it reinforces the paradigm of the car-oriented city, or promotes solutions that given residents a good quality of life while keeping greenhouse gases and resource consumption sustainable.
The task ahead is to "rethink the city for the era without cheap fossil fuels," the authors write. Moving away from fossil fuels and current consumption rates will create "a spike of sustainability-oriented innovations. If done well, sustainability will become an aspirational good in itself."
The International Resource Panel will present the report at the World Urban Forum, which will gather from 7-13 February in Kuala Lumpur, Malaysia. It will be available on the Panel's website.
This article was originally published in Our Planet. 
Cooler buildings and lower bills in summer thanks to green walls and roofs
A 15% cut in the energy bill with a 40% reduction of the direct solar radiation in dwellings and a lower indoor temperature by up to 3 degrees thanks to plants grown on roofs, balconies and external walls. These are part of the outcomes of the Italian pilot project ENEA is conducting at its research center near Rome.
"We developed a green wall based on an extensive roof-garden system and a self-supporting structure positioned at 50cm from the wall of the School of Energies building, where we conduct training courses", Carlo Alberto Campiotti at the Department Unit for Energy Efficiency, said. "Successively – Campiotti went on – we've begun to study the interactions among green coverings, energy flows, the microclimate and indoor comfort, diversifying the species".
The "plant system" installed on walls, roofs and balconies, has proved capable of creating an actual insulating pad enveloping houses and condos; in this way vegetation can mitigate temperature peaks during summer, capturing most of solar energy, which doesn't directly hit the building surface, dissipating through evapotranspiration of plants a large amount of thermal energy (up to 1 liter of water daily per square meter) which would otherwise be absorbed by the building and released as heat inside the house.
"In summer this vegetation system allows to reduce up to 15% of energy for cooling- Campiotti pointed out- while in winter savings for heating reach 10% thanks to the chimney effect between the wall and the vegetable blanket; in practice, a natural ventilation system removing moisture from walls and reducing the thermal dispersion of the building". Each plant has its own type of leaf given by color, thickness, shape, arrangement on the stems and biological cycle, which determines the amount of solar radiation it captures instead of hitting the walls of the building.
The parameter defining the energy and bio-agronomic traits of plants is called green factor (kv) and it varies from a minum of 0 to a maximum of 1. In practice, if kv is 1, it means the green mantle doesn't exert any shielding towards solar radiation and, in summer conditions, the temperature of the external wall is superior to both that of the air and that inside the building; but if the value is zero, it means that vegetation exerts a total shield and the temperature of the wall is equal to that of the air.
"The Pandorea Jasminoides variegata – Germina Giagnacovo at the Energy Efficiency and Productive Activities Department explained – is a climbing evergreen with an excellent ability of neutralizing solar radiation, as Lonicera hall prolific and Partenocissus quinquefolia do, although slightly less effectively".
"In addition to an improved thermal and acoustic insulation and living comfort for individual dwellings, these solutions also have advantages for the entire urban context: green roofs and walls, in fact, contribute considerably to the reduction of the "heat island", which can cause a peak of the electrical load during summer, between 3 and 8% for each additional degree of temperature.
Furthermore, less use of air conditioning means less greenhouse gas emissions such as CO2, methane, fluorinated gas and water vapor. Installing green roofs, balconies and walls also means mitigating the effects of the so called "rain bombs" – roofs and balconies account in fact for 20% of the total surface of cities and covering them with plants would allow to absorb up to 50% of rainwater, regulating its flow into the city's water system- in addition to improving air quality, since 25 m2 of plant surface generate oxygen for one person, while 1m2 eliminates 0.2 kg of particulate matter in the air.
"For many sectors in distress in our economy, including the building sector, new prospects for recovering are opening up- Campiotti continued- also thanks to the introduction of the green bonus with the last Budget Law, a new fiscal incentive which allows to recover 36% of the costs, up to 5thousand euro incurred for re-greening single dwellings and parts of condos, an intervention which could increase the value of the building itself".
Green coverings
"Extensive, mildly intensive and intensive are the three types of green coverings we're experimenting with at ENEA- Susanna Mariani at the Department Unit for Energy Efficiency, explained. We are particularly interested in the experimental use of autochthonous varieties, such as climbers and evergreens, but also rare wild species such as Echium vulgare, also known as viperina grass, much loved by bees, which can guarantee maximum protection of biodiversity, adaptability to climatic variability and resistance to summer droughts ".
In detail, the extensive coverings are characterized by varieties of plants that are easy to grow (of the genus 'sedum', a set of various species of succulents, and perennials) that need little maintenance and rescue irrigation (mosquito-proof), since they can store a large amount of water. This type of roofing is particularly suitable for walls and slopes, since the installation reaches a weight of about 100 kg / m2. Intensive coverings, on the other hand, foresees the inclusion of trees, require high maintenance and increased irrigation, involving the installation of a weight on the building ranging from 400 to 1000 kg / m2, while the mild intensive is positioned halfway between the other two varieties of coverings, by type of plants and maintenance, weighing between 200 and 400 kg / m2
The courses
In september, at the School of Energies of the ENEA Casaccia Research center, the Energy Efficiency Department will organize a course on the cultivation of plants best suited for green coverings. The course is free of charge and is addressed to agronomists, land surveyors, architects, biologists and natural sciences graduates.
Innovation: Italian approach to Smart City development
ENEA promoted a new initiative for outlining the passage from the conceptual model to a concrete implementation of Smart Cities in Municipalities, through the development of "tailored" measures for slashing costs and easing access to information.
The project, also involving the Presidency of the Council of Ministries, Consip, the Italian Industrial Federation and the Agency for Digital Italy, aims at promoting a digital transformation of managing processes of urban and territorial contexts, starting from a conceptual, methodological and technological convergence.
"In developing these new urban contexts, adopting a common language for identifying, processing and evaluating strategic data for the management of instractures supplying the main urban services, is crucial. Developing and sharing management models, standards, transmission protocols, technical specifics, platforms and performance indicators is a fundamental starting point for initiating the process of innovation and urban regeneration from a Smart City perspective" Nicoletta Gozo, ENEA researcher at the Smart Energy division, explained. Implementing a trasformation path towards a Smart City is the goal ENEA has set up, launching also the " National Smart City and Community Convergence Table" .
"Cities and territories – Gozo went on – become smart if a close collaboration can take place among the main actors of management and urban innovation processes and the market, in the broadest sense of the term.
Management models, technical specifics, standards and protocols, in addition to instruments, actions and enabling technologies contribute to outlining the path, an actual roadmap towards a Smart City, with a support aid kit for administrators, a sort of "tool box" containing useful instruments for local governments"- "Currently, most of the cities manage strategic services such as illumination, water, electricity and gas supply, waste and mobility through utilities, completely autonomously and without sharing, not taking advantage of the strategic value of the great amount of data potentially held by them. The path we've taken promises to be long and winding and it comprises a roadmap of which we're beginning to glimpse the first steps". The Table, where the main actors of the national urban innovation process sit, has already produced "SmartItaly Goal", the first policy document of the national roadmap.
In London, a neighbourhood plan with global ambitions
Simon Birkett is on a mission to reduce the toxic levels of air pollution in his beloved London. A former HSBC banker, Simon was inspired to take on the cause full-time after his early retirement in 2009. You could say that he loves his city too much to give up on it.
"I had one vision," he says. "To make my neighbourhood an exemplar for healthy air in London." Beyond his immediate neighbourhood of Knightsbridge, he hopes to get all of London to fully comply with the World Health Organization's air quality guidelines.
"That is still the mission," he says. "But now I have a bigger vision: London and the rest of the world."
One day in 2015, eight years after he had started his Clean Air in London campaign, Simon was invited to join the steering group for the UN's Global Environment Outlook (GEO) process – a series of expert meetings that result in reports to inform the UN's work to protect the environment. He was hooked by the discussions and engagement with environment experts from a variety of disciplines and geographies, all with one goal – a more sustainable future for the planet.
Around the same time, Simon was setting up the Knightsbridge Neighbourhood Forum, which had the opportunity to produce the first neighbourhood plan in central London under new legislation. A major challenge in that work, Simon says, is that the vitally important climate targets set for 2030 or 2050 seemed "unreal and unrealistic". What he sought, and found in September 2015, were concrete targets and a framework around which he could organize the local plan: the newly agreed UN Sustainable Development Goals (SDGs).
Some have called the Knightsbridge neighbourhood plan ambitious. But, he says, "it is achievable. We had five themes, ten objectives and 42 policies. And every single policy can contribute to one or more of the 17 Sustainable Development Goals."
He had made the connection, he said, between the lofty global goals agreed to by every nation on the planet, and the meaningful impact of these goals at the local level.
"I never would have thought of the SDGs unless I had been involved in the GEO process. Through this, I have learned a lot. Now things all fit together to achieve meaningful outcomes."
Simon says he is now a true believer in the SDGs, especially at the city level. "We need to get people working towards them, as well as getting the data. We need people signed up."
Simon says he will not rest until he has achieved his objective: turning London into one of the world's cleanest and most innovative sustainable cities. Lobbying the British Parliament, the Mayor's Office, the European Union and the World Health Organization have all been part of that strategy.
At a briefing session over breakfast with London's deputy mayor on environment and energy, Simon said, the deputy mayor asked if there were any questions. He saw his opportunity.
"Have the Sustainable Development Goals been embedded in the mayor's plan?" he asked. There was silence. Simon smiled at the memory.
"The deputy mayor said, 'Can you do that?'" And I said, "'Hey, we've done it in a neighbourhood plan. You can do it in the London Plan!'"
Simon expects the alignment of the final London plan to the SDGs "to cause massive change. This could have a seismic effect… all European cities will want to keep up with London."
Simon wants London to develop a model that can inspire New York, São Paolo, Bangkok, Shanghai, Johannesburg, and Nairobi – as well as other cities in Europe. He says Mayor Sadiq Khan and the Deputy Mayor will lead the way.
Having a global framework with the SDGs allowed him to speak a global language. But he insists that the real work has to be happen at the neighbourhood and city level. GEO6 is already articulating the need for urgent, sustainable and equitable action.
"You have to combine political leadership with technology and lifestyle changes," he says. "Then, you can crack this problem." Meanwhile, in his spare time, Birkett has drafted the legalisation for a new 'Clean Air Act' that would make clean air a human right in the United Kingdom.