Nepal trusts India much less than China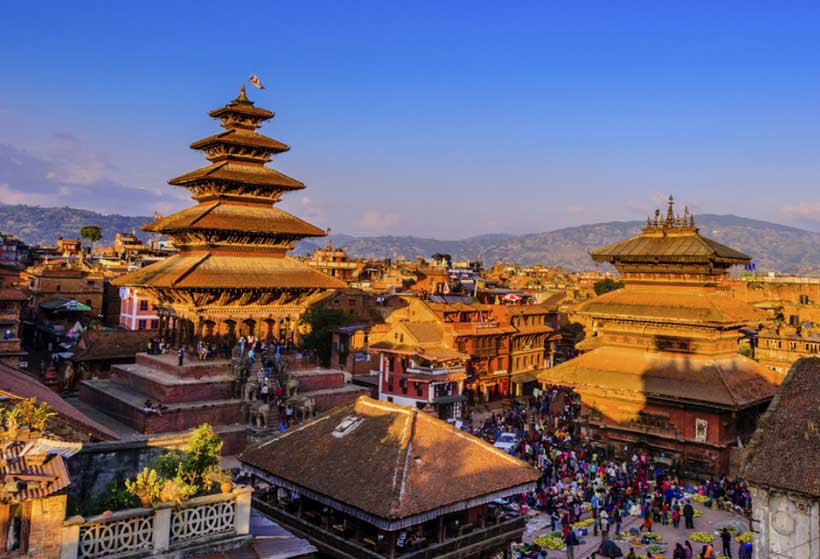 Like Pakistan, Sri Lanka, and Bangladesh, Nepal is also, in recent years, tilted towards China, especially for economic, rather than military or even strategic reasons although all of them have made any collative effort on any regional or international issues.
Nepal, the landlocked country, which is surrounded on three sides by India and China on one side over the Himalayas, depends on neighbors for its prosperity and also diversifying the sources of key supplies was very important for the successful conduct of its policies. Nepal is trying to find a way to ensure manageable risk in terms of resources it gets from other countries.
Extra pressure from New Delhi forced Nepal to move towards China.
Constantly tormented by the necessity of pursuing a neutral policy to effectively balancing between its immediate but antagonistic neighbors China and India, Nepal has been striving to figure out how it is related at multiple levels to both countries.
China and as well as Indian exerts tremendous influence on Nepal to toe their lines however, Katmandu is keen to be a partner of Beijing. While China is a UN veto power and world economic power, India is an emerging economy with its own limitations.
However, Hinduism playing a mediating factor, India has extensive political and economic influence over Nepal and thus far it provides much of Nepal's supplies. In 2015, India withheld supplies, especially fuel, to the country after the devastating earthquake by blocking traffic because of a political dispute. Here Beijing stepped in and supplied fuel along the mountainous routes and became a trusted partner.
Rise of leftism
A Left parties' alliance formed a new government in Nepal after a landslide victory, seen as a triumph of China over India regarding influence in Kathmandu, with pro-Chinese nationalist leader K.P. Sharma Oli expected to be prime minister. The alliance has an ideological affinity with communist China. Its top leaders, Oli and Pushpa Kamal Dahal, both ex-prime ministers, also have a personal rapport with top Chinese and party officials.
Leaders of the coalition in Katmandu said the new government will launch five or six megaprojects aimed at spurring development and job growth, including revisiting the Chinese company-funded Budhi Gandaki dam project, which was cancelled on the eve of the election.
After the elections, Oli visited a border point with Tibet where a trans-Himalayan railway project is under review, further indicating future collaboration with China. Oli pledged to bring in Chinese investment for key infrastructure projects, and to return a US$2.5 billion hydropower project to China's Gezhouba Group, after the current government scrapped the deal citing contract "irregularities".
While Chinese communist ideology seems to be close to Nepalese political and intellectual classes, India under BJP government tries to  use Hindu religion to exert  more influence the on the Nepalese mindset than China.
Nepal's newly elected Left Alliance is not doing Beijing's bidding, but seeks to balance relations between China and India to promote economic growth and political stability. The sweeping victory of the Communist CPN-UML and Maoist Party alliance in Nepal's election this month has raised alarm bells. The primary concern in the international press seems to be that a communist government will allow China a greater role in a region India sees as its backyard.
Earlier, the centrist Nepali Congress-led incumbent government played a role in slowing Beijing's economic advances in Nepal. Not one project has yet been pursued under the "Belt and Road Initiative", eight months since a framework agreement. Breaking with the tradition of visiting India first upon taking office, Dahal chose China as his first port of call in August 2008. Oli signed a slew of deals, including on transport and transit, when he arrived in Beijing as Nepal's leader in March 2016. These treaties not only ended Nepal's sole dependency on India for trade but also diversified the Nepalese market for petroleum imports, crucial for a landlocked nation that has faced three economic blockades by India.
Once considered close to New Delhi, Oli became vocal against India when it pressured Nepal over its constitution in September 2015, then imposed a five-month blockade, and tried to bar Oli from becoming prime minister. But, he is not against seeking Indian investment for development. No government in Nepal can ignore one neighbour at the cost of another. Nor can it afford sole dependency on either.
With China surpassing India on the list of Nepal's largest donors and investors, India's unease has deepened. The problem is India still sees Nepal as its "backyard"; it welcomes Chinese investment but expresses deep suspicions when it comes to its neighborhood.
There is speculation, mostly from Indian sources, that China has been pulling the levers behind the scenes to help the two major left parties come together. Western media have repeated the claim, with the alliance depicted as a pro-China force and Chinese activities held responsible for India's diminishing influence in Nepal.
If India's traditional dominance in Nepal has waned, it is more because of India's reckless diplomacy and it new hate politics. After India imposed an effective blockade against Nepal in 2015-16 for refusing to write a constitution on its terms, Nepal was cut off from fuel and essential supplies for more than five months. Nepal has since looked north for development and diplomatic balance and China readily obliged its red neighbor.
India may not accept developments in Nepal as the aspirations of a landlocked, sovereign neighbour to diversify its trade, transport and transit dependencies.  India's clout would not count greatly if it continues to try to reverse the logical trend but on the contrary would only help steer China's speedy footprints in Nepal.
But India must honour its earlier infrastructure commitments to Nepal, while admitting that China is a reality, not a choice, for Kathmandu.
Logic
It is geographic logic that geared Nepal towards the south but economic and geopolitical logic means it now also engages China. There is now a consensus across the political spectrum on the need to end Nepal's exclusive southern orientation and develop better trade and transport links with China.
Study of China and its language are becoming popular in Nepal. The students of Nepal are also taught about contemporary China, including the government's claim that it is the home of the "four great new inventions", including shared bicycles and high-speed railways. The number of Chinese tourists travelling to Nepal is also swelling, rising 20 per cent in 2016 to 104,000, according to figures from the Nepal Tourism Board. The sharp rise has coincided with an increase in the number of Chinese businesses in Kathmandu, including hotels and restaurants in the so-called Chinatown in the city's Thamel district.
Since opening in 2015, Nepal has organised dozens of events promoting Chinese culture. In fact, the Classrooms have sparked controversy in some countries because of their links to the Chinese government, and the perception that they support Beijing's political objectives and fail to tackle sensitive topics. There are more than 1,000 such classrooms in primary and secondary schools around the world.
While China's cultural clout in Nepal lags far behind that of India – with which Nepal shares a 1,700km open border – opportunities for Beijing to shift that balance were given a huge boost when Nepal's Communist alliance, which is seen as friendlier to China, secured a landslide election victory.
Totalitarian China has restrictions placed on religions, especially Islam and controls over the internet and blocks many websites which might carry content that is religious and not exactly critical of the ruling Communist Party – including Google and Facebook – but also religious contents.
Political economy
The left win in Nepal was good news for China, given Nepal's strategic location as a buffer with India and proximity to Tibet, an autonomous region of China with lingering tensions over its sovereignty.
Nepal's communists have been adherents of the market economy since the establishment of democracy in 1990 and many leaders have close relationships with India. Most domestic forces have sought help from India and China to gain political leverage and both countries have attempted to influence political processes. Their involvement is as effective as local dynamics allow. No country wields absolute power over politics in Nepal.
China is Nepal's largest foreign investor, and in the past financial year alone has invested 8.36 billion Nepalese rupees (US$81.89 million) in the country, an increase of almost 35 per cent from the year before, according to Nepal's Department of Industry.
More than US$80 million of investment are helping Beijing to win hearts and minds in its tiny, but perfectly placed neighbour Nepal. Much to the annoyance of New Delhi, Beijing has poured huge sums of money into infrastructure projects in Nepal – a landlocked nation with China to its north and India to its south – under its trade and infrastructure development plan known as the "Belt and Road Initiative".
The impact of Chinese investment in Nepal is visible in its roads and motorways, hydroelectric projects and railways, as well as the rebuilding projects launched after the devastating earthquake of 2015 that left more than 9,000 people dead. At the entrance to a project, partly funded by Beijing, to restore a tower in front of the old royal palace in Durbar Square, are the flags of both Nepal and China.
China has been making strenuous efforts to increase trade with Nepal. At present, China-Nepal relations are developing at the fastest pace we've seen," said Yu Hong, Chinese ambassador to Nepal. Nepal's closeness to China, expected to deepen under its New Leftist government, is just a sovereign nation's wish to secure its interests and India should accept it as such.
In fact, the regional superpower China helps Nepal overcome it's over dependence on India by providing those resources that come from India to the former kingdom of Himalayas. Nepal ended its long dependency on India for internet access recently by opening a fibre optic link to China. Nepal's information minister Mohan Bahadur Basnet inaugurated the link across the Himalayas at a ceremony in the capital, Kathmandu. Previously, all internet connections in the landlocked country came via three access points in its only other neighbour, India through the cities of Bhairahawa, Biratnagar and Birgunj in southern Nepal.
The new internet line provided by China Telecom Global extends from Kathmandu to the border point Rasuwagadhi into the Tibet region. It comes after a coalition of two communist parties that are considered pro-China won Nepal's election last month. The Nepal line is connected via Hong Kong bandwidth, which is not restricted by the infamous "Great Firewall". The link was scheduled to be up and running by the middle of last year but it was delayed due to the difficulties of working at high altitudes above 4,000 metres.
Work on a communications link to China was finished in December 2014, but it was completely destroyed in a devastating earthquake in April 2015. A land transport route through the Tatopani border point to China is still closed.
Chinese influence can be seen across Nepal, Beijing still has some way to go, especially in the area of people-to-people relations, which are still not sufficient. Cultural relations and the people-to-people relations are the vehicle for strengthening bilateral relations
This visible presence is a concern for India, which regards China as a strategic competitor and views the influx of Chinese money with a geopolitical edge. There are also perennial concerns over China's soft power regarding sovereignty
Helplessness
Any country would like to have full and complete sovereignty and freedom to decide its course without any pressure or force from any other big nation. Nepal feels for that ambiguity and inability. .
Nepal is pursuing a long history of trade and cultural connection with China that was broken after the British incursion. What the India/West axis sees as Nepal being breaking away from its fold, but Nepal sees as a much-needed rebalancing.
Nepalis strongly desire to break free from the shackles of political and economic domination from both Indi and China. They have seen Asian countries transform themselves in a matter of decades and are eager for similar change. They have seen the rise of China and how the Chinese have lifted millions out of poverty. They have seen in their own country how almost 70 years of Western development aid has done little in comparison.
There is a great disillusionment against what is widely perceived as the proclivity of the Indians and Westerners to get mired in domestic politics and social engineering Nepal is not a "security instrument" to contain China, nor a battleground in the new great game. It is easy to see why the Chinese model, with its strictly economic terms of engagement, is preferable to many, even with concerns about "debt entrapment" among countries dealing with China.
Anyone in China's neighborhood is going to be aware of the gravity of China's pull and the amount of influence it could potentially wield. But many in Nepal appear unconcerned, focusing instead on China's massive economic development and the spillover benefits it could have for their country. 10 years down the road, Nepal's economy will have largely benefited because of the Chinese economy.
Obviously Nepal will benefit from the growing Chinese economy and the Chinese protection would ward off any threats from India.
India's North East: A cauldron of resentment
The writer is of the view that the recent clash between police force of Mizoram and Assam is not an isolated event. Similar incidents have happened in the past. They reflect that it is not hunky dory in India's north east as BJP's government would have us believe. New states in India were created willy-nilly pacify agitation. Yet the boundaries of the new states do not satisfy the people of the new states fully. They are a simmering cauldron of resentment against India's central government. They love their traditions more than monolithic Hindutva. s
On July 10, 2021, five Assamese policemen were killed while proceeding towards Varengate (outsider gate). Amid fiery statements of chief ministers of Assam and Mizoram, police officials and politicians, it appeared that the two states would launch a full-fledged war against one another. This was not the first incident of its kind. There had been similar clashes in the past (1979, 1985 at Mirapani where 42 persons were burnt alive and 2014 clash).
Crux of the problem
Hasty creation of states to deal with separatism
When India came into being, many of it states were in grip of insurgencies. To pacify the separatist movements India hastily bowed to demand for creation of new states by reorganising the existing territories of bigger states. Many northeastern states were carved out of the state of Assam. Under the Indian constitution, secession is an offence but a new state could be created through reorganistion of the bigger state. Mizoram and Nagaland were created in haste to meet insurgents' demand for greater self-representation.
Northeastern frontier Agency was converted into Arunachal Pradesh after the fall of Dacca. Indira Gandhi hoped that China would remain a silent spectator to her initiative as it did while East Pakistan was seceded through intervention in East Pakistan.
Linguistic states of Maharashtra and Gujarat were created mainly owing to agitation by Marathi and Gujarati speaking populations of Bombay.
In 1960, the Indian government accepted the Naga tribes' demand for a separate state. Three districts of the state of Assam were detached from Assam to create Nagaland. It had no railway station or airport. So Dmapur also was truncated from Assam and included in Nagaland. The Dima Kachhari tribe that mostly inhabited Dimapur resented this decision. Any how the city is now a throbbing commercial centre.
In 1966, the state of Punjab was divided to create the hind-speaking state of Haryana. In 1971 Himachal Pradesh was created. Then in early 1970s, three new states were created: Jharkhand out of Bihar, Chhattisgarh out of Madhya Pradesh, and Uttaranchal out of Utter Pradesh. In 2014, Talangana was created out of Andhra Pradesh.
Nagaling (Naga homeland)
The Naga consider that the demarcation of their state is repugnant to demarcation done in 1875 by the British government. Their concept of Nagaland extends up to Nepal.
Citizenship Amendment Act and the national Register of Citizenship
These two laws are abhorred in many states of the North East.
Concluding remarks
The pitched battle between the Mizo and Assamese policemen exposed India's "myth of unity in diversity". Like the British rulers, India is holding together its union of states by use of brutal force and draconian laws. However sub-surface against the Indian government persists. Obviously people cherish their tradition culture and religions more than monolithic Hindutva. The BJP has set up a north East Democratic Alliance to forestall disputes between the northeastern states. This body utterly failed to predict or prevent the recent Mizo-Assam clash.
India understood that if the erstwhile East Pakistan supported the insurgencies in the North east, it will be impossible for India to keep them within Indian fold. As such, India aided and abetted insurgency in East Pakistan.
Pakistani PM's Interview with PBS News Hours on Afghanistan Issues
In an interview with PBS News Hour, host Judy Woodruff asked PM Imran Khan multiple questions about Pakistan's point of view for Afghanistan and its relationship with the United States.
When she asked the PM about his assessment of the situation in Afghanistan, he said that Washington had really messed up the situation in Afghanistan. The US military failure is causing mess-ups in Afghanistan. "First of all, they tried to look for a military solution in Afghanistan when there was never one. And people like me, who know the history of Afghanistan and kept saying there isn't a military solution, were called anti-American. I was called Taliban Khan," said PM Imran. But now the US, after spending trillions of Dollars, sacrificing thousands of servicemen, and killing millions of innocent Afghans, destroying Afghanistan infrastructure, and damaging the whole country, realized that it is un-win able and withdrawing its troops in hap-hazard, causing a huge mess-up.
PM Imran also shared that despite the US being in Afghanistan for 20 years and 46 nations' strong allied forces up to 150,000 troops, he does not know what the US objective was in the country. Only the destruction of a country, killing human beings, is beyond understanding.
"I don't know what the objective was in Afghanistan, whether there was to have some nation-building, democracy, or liberate the women. Whatever the cause was, the way they went about it was never going to be the solution," said PM Imran.
While the US is facing tremendous unrest and the civil war-like situation at home and yet wanted to interfere in other domestic issues. Beyond understanding!
He also lamented the way the US dealt with this solution. The PM explained that when the NATO forces had decided that there was no military solution, the bargaining power they had was gone.
"When they finally decided there is no military solution, unfortunately, the bargaining power of the American or NATO forces had gone," said PM Imran. He added that the US should have gone for a political solution when 150,000 NATO troops were in Afghanistan.
"Once they had reduced the troops to barely 10,000, and when they gave the exit date, Taliban thought they had won," said PM Imran. He added that it is difficult right now to ask the group to compromise or "force them" to take a political solution. "It's tough to force them into a political solution because they [Taliban] think that they won," said PM Imran.
PM rejects claims of Taliban sanctuaries.
The anchor also asked PM Imran about claims of Taliban sanctuaries being present in Pakistan and a report about 10,000 fighters crossing the border to help the group in Afghanistan.
"Judy, for a start, this 10,000 Taliban, or as the Afghan govt. Says, Jihadi fighters have crossed over, is absolute nonsense. Why don't they give us evidence of this?" he said in response.
As a matter of fact, the Afghan Government is confused and helpless. After the foreign troop's withdrawal, they are left at the mercy of the Taliban. The US has admitted its defeat, Afghan Government as a puppet Government has also been defeated. Taliban is the winner and in a position to dictate.
To the question about the safe-havens, PM Imran wondered where the sanctuaries are located in Pakistan. In fact, Pakistan is a victim of terrorism, and the recent terrorist attack in Pakistan is planned, managed, and originated from Afghanistan. Pakistan has provided irrefutable evidence on several occasions.
The premier explained that Pakistan is hosting three million refugees, Pashtuns, the same ethnic group as the Taliban. He added that there are camps of 500,000 and 100,000 people or more. "Taliban are not some military outfit. They are normal civilians. If there are some civilians in these camps, how is Pakistan supposed to hunt these people down? How can you call them sanctuaries?" asked PM Imran.
The host had thrown this question to a follow-up on Washington and other organizations' claims that Pakistan has helped the Afghan Taliban. The PM had told the host that the allegations were unfair and told her the history of the conflict. He explained that Pakistan had nothing to do with the September 11, 2001 terrorist attack in New York. The premier said that Al Qaeda was based in Afghanistan, and no Pakistani was involved in the attack. "There were no militant Taliban in Pakistan, and no Pakistani was involved," said PM Imran. He added that when Pakistan decided to join the US war on terror, the country was devastated as it lost 70,000 of its citizens, and $150 billion was lost in the economy.
Pakistan's good and bad outcomes for Afghanistan
The host had also asked the PM about Pakistan's good and bad outcomes for the Afghanistan conflict. PM Imran told the host that the good outcome for Islamabad would be if an inclusive government with all factions, including the Taliban, is formed in Afghanistan. He added that the worst situation for Pakistan would be a "protracted civil war" in Afghanistan.
In such a scenario, the PM said Islamabad would face two problems, firstly, of refugees, and secondly, the country fears that Pashtuns within Pakistan would be drawn to the conflict.
"What we fear is that a protracted civil war would bring more refugees, and you know our economic situation is not such that we can have another influx," said the PM.
"Secondly, the worry is that the civil war will flow into Pakistan because Taliban are ethnic Pashtuns. Now there are more Pashtuns on our side of the border than in Afghanistan. And so the worry is if this goes on, the Pashtuns on our side will be drawn into it, and that is also the last thing we want," said PM Imran.
US bases will make Pakistan a target: PM.
The PM also shared that having a US military presence in Pakistan would make the country a target. He told Woodruff that when Pakistan joined the war on terror, it lost 70,000 people and was on the verge of bankruptcy. "We do not have the capacity to have any more fighting within our border or any terrorism within our country," said the PM. He reminded that at the height of the war on terror, there were suicide bombings taking place all over the country, and businesses and tourism had collapsed.
"If there is a conflict going on in Afghanistan and there are bases in Pakistan, we then become targets, and we will then become part of a conflict," said PM Imran. The premier said that Pakistan wants to partner with the US in peace but not in conflict. He added that the last relationship between Islamabad and Washington was transactional. "Pakistan was more like a hired gun. The US says we gave you aid, and that's why you were fighting this so-called war on terror," said PM Imran. He added that the aid given by the US was "minuscule" compared to the cost of Pakistan's participation in the conflict.
'Afghanistan in this situation because of US military failure.'
PM Imran told the host that Pakistan could not do much if the Taliban take over Afghanistan as the military solution has already failed. "What are we supposed to do about it? Here was the US for two decades in Afghanistan trying to force a military solution. The reason why we are in this position now is that the military solution failed," said PM Imran.
The premier repeated that the best choice that everyone has is that somehow a political settlement emerges in Afghanistan. He added that the Taliban sitting down with the Ashraf Ghani government to form an inclusive government was the best choice.
"Absolutely, there is nothing more we can do except push them as much as we can for a political settlement – that's all," the PM said when asked if Pakistan was willing to accept a Taliban government in Afghanistan. However, he said that all Pakistan could pray that the people of Afghanistan decide what Government they wish to have, "As far as Pakistan is concerned, we have done what we can," said PM Imran.
It is well understood that the Taliban have won the war, and it is time to rule the country. The US has negotiated with the Taliban and recognized them as the actual power of pillar and real owner of Afghanistan. It is a practice that the winner will dictate the defeated ones. It is proved that the unholy and biased media projecting Taliban as terrorists, insurgents, and illegal outfits were right people and were freedom fighters and opposed their homeland's foreign occupation. Suppose the Taliban were so bad, how the US negotiated with them and signed a peace agreement with them. It is indirectly recognition of the Taliban as legitimate rulers of the country.
The Indo-US bonhomie: A challenge to China in the IOR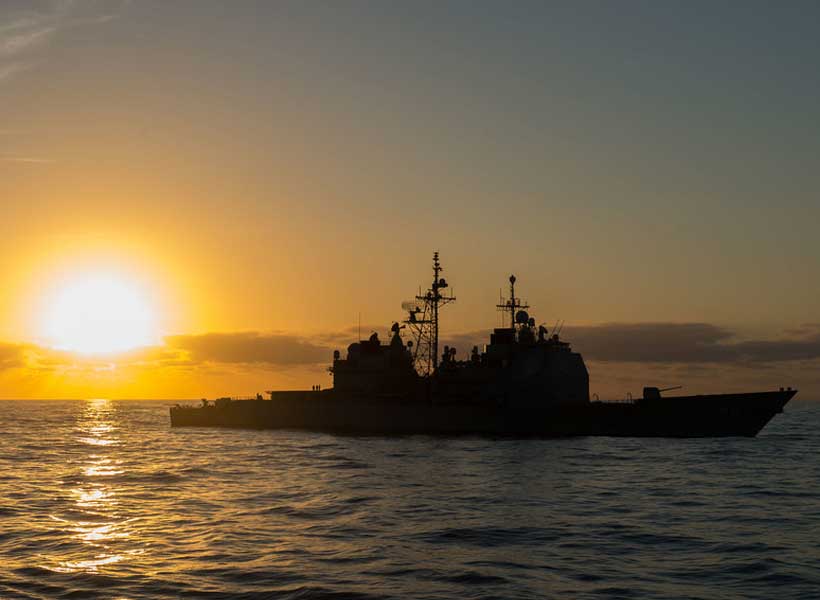 The oceans have long been recognized as one of the world's valuable natural resources, and our well-being is tied to the oceans. From providing minerals and food to coastal nations to serve as highways for seaborne trade, Oceans are highly-regarded in the geopolitics and geo-economics. In 2010, the global ocean economy was valued at $1.5 trillion, and by 2030, it is likely to surpass $3 trillion. Such a growing geostrategic and economic significance pit authoritative nations into the race.
Bounded by Africa on the west, the Indian subcontinent on the North, Australia on the East, and the Antarctic Ocean on the South, the Indian Ocean is the third largest water body. Over the years, it has become an area of competition among Washington, Beijing, and New Delhi. China, the world's second-largest economy, imports energy via sea lanes in the Indian Ocean Region (IOR), while India, an influential regional actor and competitor of China, has also significant reliance on the IOR for its trade. Therefore, the reliance of both countries on the safe transportation of resources is inevitable, and they seek dominance in this water body. The growing global leadership of China, and the Indian economic rise have heightened the strategic value of the IOR and both powers have locked horns in it.
The success of the Chinese Belt and Road initiative (BRI), which strives to enhance China's economic dominance from East Asia to Europe, hinges on the IOR. The IOR provides China with critical sea trade routes to the Mideast and Africa through BRI's flagship project: China Pakistan Economic Corridor (CPEC). China, through BRI's connectivity and economic potential, outweighs Indian influence in the IOR. Snaking its way from China's western province Xinjiang to Gawadar port on the Arabian Sea, CPEC is a counterfoil to India, diminishing India's strategic weight in the IOR. Therefore, India has an aversion to the CPEC because it ends the Chinese Strait of Malacca dilemma and makes its way through Azad Jammu and Kashmir. Having access to a port like Gawadar, China is likely to gain strategic and economic leverage in the region. Not only in India, but Beijing's grandeur BRI is not well-received in the US as well. The world's second-largest economy, China, aims to surpass the US economy in the coming years. On the accounts of the Chinese economic growth, the unipolar world order, once dominated by the US, has swapped its position with multipolar world. In addition, the US stakes are high in the IOR. With its interests in the Mideast, Africa, and Central Asia, the US is wary of China's growing influence in the IOR. As a result, the US and India share a broader spectrum of mutual interests in the IOR.
New Delhi and Washington are enjoying rapprochement in their ties so as to limit China's burgeoning influence. To materialize the quest of Washington about the freedom of navigation and maintaining open sea lanes, India spearheads the US paradigms in the IOR to curb China. For this purpose, India has eyed to magnify its naval capabilities and seeks partnership with many littoral-nations in the IOR. "Activating partnerships and expanding capabilities in the Indian Ocean are central to our quest for security," says Indian Foreign Secretary. Indian bonhomie with Japan and Australia stands as the crux of New Delhi's disposition to share warm ties with influential global actors. Australia, India, and Japan share the same US security umbrella: Checkmating the Beijing rise. These nations have translated their partnership in the Quad as a new feature of diplomacy to establish their authority in the Indo-Pacific region. Navies of India, the US, and Japan cooperate under the aegis of the trilateral Malabar Exercises, the most recent held in early November near Visakhapatnam in the Bay of Bengal and the Arabian Sea. This time, Australia was also part of the exercise. The Indian Fusion Centre-Indian Ocean Region (IFC-IOR), a naval information hub initiated by India, brings all Quad members under one roof to exchange vital maritime information in the IOR. Australia and Japan recently posted liaison officers to the (IFC-IOR), where a US liaison officer has served since 2019.
India has a long aspiration to dominate the Bay of Bengal and prioritizes closer economic ties with South Asian states to balance China's trade advantage. For its part, India is eager to visualize greater security cooperation among the littoral nations through BIMSTEC. The seven-member alliance among India, Bangladesh, Sri Lanka, Myanmar, Thailand, and Nepal aims to accelerate members' economic growth and social progress among members across multiple sectors. BIMSTEC is a platform accentuating Indian vigor and its manifests the Indian overtures against China in the IOR.
Sharing common goals in the IOR, the US perceives India as a significant ally in the region and strongly supports its maritime expansion. The rapprochement between the two sides has resulted in the significant naval build-up of Indian forces in the IOR. The construction of military bases, modernized equipment and fleets, new maritime assets, and the expansion of security ties are all part of New Delhi's push to assert itself as the region's leader. By acquiring 'blue water' capabilities, the Indian Navy aspires to undertake its traditional role, like ensuring the coastal defense of the country, providing sea-based nuclear deterrence (entailing its assured second-strike capability), projecting the nation's soft power beyond its shores, and maximizing the sphere of influence in the region. India aims to become a 200-ship navy in the next decade. In the defense budget for the year 2015-16, 16% share has been allocated to the Navy.
The Indo-US cooperation poses a considerable challenge to China's ingress in the IOR, and Pakistan is no exception. Moreover, their cooperation undermines the peace prospects and endangers stability in the IOR. Recently, the G7 summit concluded with an objective focusing to challenge China's rise. Joe Biden Administration maintained a firm line against China. Therefore, in the near future, pining hopes for preemption of the competition among authoritative nations in the IOR would be the pie in the sky.