Moderating Saudi Islam: Government proposes tightening fundraising rules
A Saudi draft law could constitute a first indication that Crown Prince Mohammed bin Salman's vow to return the kingdom to a moderate form of Islam will some reshaping of the kingdom's global funding for Sunni Muslim ultra-conservative educational and cultural facilities as well as militants.
The law, if adopted, would at the very least tighten rules governing the raising of funds in the kingdom that often flowed to militants in campaigns of which it was not always clear whether the government had tacitly approved them. Tighter rules would make it more difficult for the government to put a distance between itself and militant fundraising.
To be sure, analysts have long assumed that fundraising, particularly with the help of members of Saudi Arabia's government-aligned, ultra-conservative religious establishment, could not occur without the knowledge of a regime that maintains tight political control.
It remains unclear how tighter fundraising rules would affect Saudi Arabia's ideological war with Iran. The kingdom has for decades invested billions of dollars in globally propagating Sunni Muslim ultra-conservatism as an anti-dote to the Islamic republic's revolutionary zeal.
The bulk of the funds flowed to non-violent groups, but in some cases also to ones that attacked Shiites and/or Iranian targets. That has largely not changed since the rise in 2015 of King Salman and his powerful son, Prince Mohammed.
Saudi Arabia, in the latest suggestion that tightened fundraising may target militancy rather than supremacist, sectarian and intolerant strands of ultra-conservatism, plans to open a Salafi missionary centre in the Yemeni province of Al Mahrah on the border with Oman and the kingdom.
The plan harks back to the creation of an anti-Shiite Salafi mission near the Houthi stronghold of Saada that sparked a military confrontation in 2011 with the Yemeni government, one of several wars in the region. The centre was closed in 2014 as part of an agreement to end the fighting.
Prince Mohammed's use of ultra-conservative Sunni Islam in his controversial war with the Houthis was also evident in the appointment as governor of Saada of Hadi Tirshan al-Wa'ili, a member of a tribe hostile to the Shiite sect, and a follower of Saudi-backed Islamic scholar Uthman Mujalli. Mr. Mujalli reportedly serves as an advisor to Abd Rabbu Mansour Hadi, the exiled, kingdom-backed Yemeni president.
Writing in Al-Monitor, Brookings fellow and former CIA official Bruce Riedel argued that continued government support of ultra-conservatism served not only Saudi Arabia's regional ambitions but also as a pacifier for a religious establishment that, despite public endorsement of Prince Mohammed's social reforms, is deeply uncomfortable with changes like a loosening of restrictions on women and greater entertainment opportunities.
"After three years on the throne, King Salman bin Abdul-Aziz Al Saud and his son Crown Prince Mohammed bin Salman are pursuing the most aggressively sectarian and anti-Iran policy in modern Saudi history. The Wahhabi clerical establishment is an enthusiastic partner, which is good internal politics for the royals… t's a way to keep the mainstream Wahhabi establishment and the Al Sheikhs content that their core interests are safe," Mr. Riedel said, referring to the descendants of 18th century preacher Mohammed ibn Abdul Wahhab, who constitute the ruling Al Sauds' religious counterpart.
If adopted, fundraisers would have to be authorized before launching a campaign. Failure to obtain authorization would result in a jail sentence of up to two years and, in the case of foreigners, deportation. Fundraisers would only be allowed to accept donations from Saudi nationals and institutions.
The stipulation that the fundraisers themselves too would have to be Saudi nationals would effectively block foreign individuals and groups from Pakistan and elsewhere that have been supported for decades by Saudi Arabia from independently seeking financial support in the kingdom.
A litmus test of the impact of the law, once adopted, will be how Saudi Arabia deals with people like Pakistani cleric Maulana Ali Muhammad Abu Turab. Mr. Abu Turab was identified last May as a specially designated terrorist by the US Treasury at the very moment that he was in the kingdom to raise funds for his militant madrassas or religious seminaries that dot the border between the Pakistani province of Balochistan and Afghanistan.
A member of Pakistan's Council of Islamic Ideology that oversees whether legislation is in line with Islamic law, Mr. Abu Turab is a leader of Ahl-i-Hadith, a Pakistani Wahhabi group supported by the kingdom for decades, and a board member of Pakistan's Saudi-backed Paigham TV.
He also heads the Saudi-funded Movement for the Protection of the Two Holy Cities (Tehrike Tahafaz Haramain Sharifain) whose secretary general Maulana Fazlur Rehman Khalil has also been designated by the Treasury.
Similarly, Pakistani militants reported over the last 18 months that funds from Saudi Arabia were pouring into militant madrassas in Balochistan against the backdrop of indications that the kingdom may want to try to destabilize Iran by stirring unrest among the Islamic republic's ethnic minorities, including the Baloch.
Saudi efforts to more tightly control fundraising may also serve Prince Mohammed's unconventional effort to fill depleted government coffers at a time of economic recession. Prince Mohammed launched in November what amounted to a power and asset grab packaged as an anti-corruption campaign after the kingdom's elite had failed to respond to a request to make patriotic contributions to help shore up government finances.
Saudi Finance Minister Mohammed Al-Jadaan said last week that authorities had received a total of roughly $100 billion in out-of-court settlements from around 350 people accused in the purge.
As a result, tougher fundraising rules could potentially mean that donations would increasingly favour domestic rather than foreign causes.
It is, however, with no indication that Saudi Arabia is willing to reduce tension with Iran, unlikely that the kingdom would halt funding of its ideological war with the Islamic republic. Nor is there an apparent Islamically-packaged alternative to the propagation of ultra-conservatism as its primary soft power tool.
In short, tighter fundraising rules are certain to enhance control of the causes for which money is solicited and who will be allowed to raise funds. It may well also result in support for advocacy of interfaith dialogue and greater tolerance as recently propagated by the World Muslim League, a government-controlled non-governmental vehicle that for decades funded the global spread of ultra-conservatism. The rules, however, are unlikely to mean an end to funding of ultra-conservatism and sectarianism that serves Saudi Arabia's existential battle with Iran.
Saudi religious soft power diplomacy eyes Washington and Jerusalem first and foremost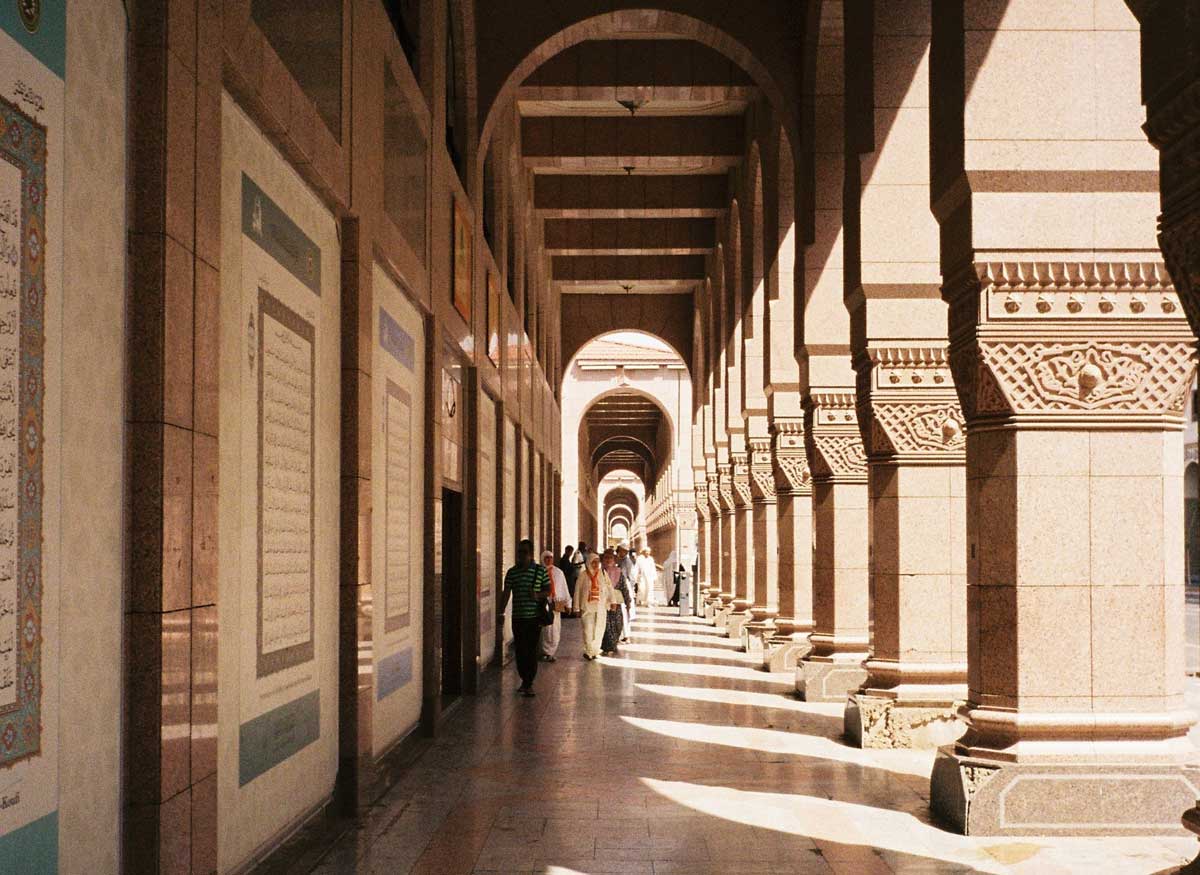 Geopolitics is written all over Saudi religious soft power efforts. Nowhere more so than when it comes to Israel and Jews because of the growing importance of security cooperation with the Jewish state and the influence of the Israeli lobby in the United States, the kingdom's most important yet problematic security partner.
In the latest move, Saudi Arabia ensured that it would be the first stop on the first overseas trip by Deborah Lipstadt as US special envoy to combat anti-Semitism.
"Lipstadt intends to build on the profoundly important Abraham Accords to advance religious tolerance, improve relations in the region, and counter misunderstanding and distrust," the State Department said in a statement. The department was referring to the accords by which the United Arab Emirates, Bahrain, Morocco, and Sudan established diplomatic relations with Israel in the waning days of US President Donald J. Trump's administration.
Ms. Lipstadt said that Saudi religious soft power diplomacy had created an atmosphere in which she could discuss with government officials and civil society leaders, who in the kingdom inevitably are likely to be linked to the government, "normalising the vision of the Jews and understanding of Jewish history for their population, particularly their younger population."
Saudi Arabia has had a particularly troubled attitude towards Jews even though an older generation of Saudis in regions close to Yemen recall a Jewish presence in the first half of the 20th century.
Moreover, in the days when Israelis were barred from travelling to most Arab countries, Saudi Arabia also tailored its visa requirements to bar Jews.
European foreign ministers planning at the time to pay official visits to the kingdom would at times confront demands that Jewish journalists be dropped from the group accompanying the official.
Some American Jews who had filled out Jewish as their religion on Saudi immigration forms would have them returned with the word Jewish replaced by the term Christian.
That began to change long before the rise of Saudi Crown Prince Mohammed bin Salman. Mr. Bin Salman has accelerated the policy change. Earlier this month, Saudi Arabia announced that Israeli business people would be granted entry into the kingdom.
Saudi Arabia has also allowed Jacob Yisrael Herzog, a US-born rabbi resident in Israel, to visit the kingdom several times to attempt to build Jewish life publicly. Some Jewish critics have charged that his bombastic approach could backfire.
Moreover, in a slow two-decade-long, tedious process, Saudi Arabia has made significant progress in scrubbing its school textbooks of anti-Semitic and other discriminatory and supremacist content.
To project Saudi Arabia as a moderate forward-looking nation and improve the kingdom's tarnished image, particularly in the United States, Mr. Bin Salman has met with American Jewish leaders. Many of those leaders are willing to give Saudi Arabia a pass on its abuse of human rights and still weak track record on religious tolerance to advance the cause of the establishment of diplomatic relations between Saudi Arabia and Israel.
The crown prince has also turned the Muslim World League, once a prime vehicle for the Saudi government funding of Sunni Muslim ultra-conservatism globally, into a public relations tool for propagating Saudi religious tolerance.
The league's head, Mohammed al-Issa, a former Saudi justice minister, led a delegation of Muslim religious leaders on a ground-breaking visit in January 2020 to Auschwitz, one of Nazi Germany's foremost extermination camps for Jews.
Earlier this month, he organized a Forum on Common Values among Religious Followers in Riyadh. Participants included 47 Muslim scholars, 24 Christian leaders, 12 rabbis, and 7 Hindu and Buddhist figures.
The timing of Ms. Lipstadt's visit is significant. It comes weeks before an expected pilgrimage to Riyadh by President Joe Biden to tackle strains in the strategic relationship between the two countries.
Tensions have emerged over the degree and reliability of the US commitment to Gulf security, Saudi oil production policy in the wake of US and European sanctions against Russia for invading Ukraine, Saudi technological cooperation with China, and Mr. Biden's belief that Mr. Bin Salman was responsible for the 2018 killing of journalist Jamal Khashoggi.
Moreover, the visits of Mr. Biden and Ms. Lipstadt come as hopes are fading that talks in Vienna between world powers and Iran will succeed in reviving the 2015 international agreement that curbed Iran's nuclear programme. A failure is likely to increase regional tension.
The spectre of a failure has driven increased regional cooperation between Gulf states, including Saudi Arabia and Israel.
At the sharp end of confronting Iran, Israel unveiled its newly adopted Octopus Doctrine this month. The doctrine expands Israel's aiming at Iran's nuclear, missile and drone programmes by increasingly attacking targets in Iran rather than primarily on battlefields like Syria.
Barbara Leaf, the US Assistant Secretary of State for Near Eastern Affairs, put Ms. Lipstadt's visit in perspective when she told Congress last week that Mr. Biden hoped to achieve agreement on a roadmap for the establishment of diplomatic relations between Saudi Arabia and Israel during his visit to the Middle East this month. US officials admit that it will be a lengthy process rather than a head-on lovey-dovey affair, as was the case between Israel and the UAE.
Saudi Arabia has signaled for some time that it would like to formalize its expanding informal relations with Israel but needs a cover to do so. The kingdom has emphasized this in recent weeks as it sought Israeli acquiescence in the transfer by Egypt to Saudi Arabia of sovereignty over two islands at the top of the Red Sea and prepared for a possible visit by US President Joe Biden.
"Saudis want to meet us, talk, and rub shoulders with us. They want to learn. I kept getting inquiries. There is incredible potential for cooperation between the Saudi people and Saudi companies and Israel," said Israeli businessman Eyal Waldheim who visited the kingdom in May travelling on a non-Israeli passport.
China and the Middle East: Heading into Choppy Waters
China could be entering choppy Middle Eastern waters. Multiple crises and conflicts will likely shape its relations with the region's major powers, including Saudi Arabia, Iran, and Turkey.
The laundry list of pitfalls for China includes the fallout of the Ukraine war, strained US relations with Saudi Arabia and the United Arab Emirates, Turkish opposition to Finnish and Swedish NATO membership, the threat of a renewed Turkish anti-Kurdish incursion into northern Syria, and the fate of the Joint Comprehensive Plan of Action (JCPOA), the 2015 international agreement that curbed Iran's nuclear program.
Drowning out the noise, one thing that becomes evident is that neither the Gulf states nor Turkey have any intention of fundamentally altering their security relationships with the United States, even if the dynamics in the cases of Saudi Arabia, the UAE, and Turkey are very different.
Saudi Arabia recognizes that there is no alternative to the US security umbrella, whatever doubts the kingdom may have about the United States' commitment to its security. With next month's visit to Saudi Arabia by President Joe Biden, the question is not how US-Saudi differences will be papered over but at what price and who will pay the bill.
Meanwhile, China has made clear that it is not willing and not yet able to replace the United States. It has also made clear that for China to engage in regional security, Middle Eastern states would first have to get a grip on their disputes so that conflicts don't spin out of control. Moves to lower the tensions between Turkey, Saudi Arabia, the UAE, and Egypt by focusing on economics are a step in that direction. Still, they remain fragile, with no issue that sparked the differences being resolved.
A potential failure of negotiations in Vienna to revive the Iran nuclear deal could upset the apple cart. It would likely push Israel, the UAE, Bahrain, and Saudi Arabia to tighten their security cooperation but could threaten rapprochement with Turkey. It could also heighten tensions in Syria, Lebanon, Yemen, and Iraq, where Iran supports a variety of political actors and militias. None of this is good news for China, which like other major players in the Middle East, prefers to remain focused on economics.
The dynamics with Turkey and Iran are of a different order. China may gleefully watch Turkish obstruction in NATO, but as much as Turkey seeks to forge an independent path, it does not want to break its umbilical cord with the West anchored in its membership in NATO.
NATO needs Turkey even if its center of gravity, for now, has moved to Eastern Europe. By the same token, Turkey needs NATO, even if it is in a better position to defend itself than the Gulf states are. Ultimately, horse-trading will resolve NATO's most immediate problems because of Turkish objections to Swedish and Finnish NATO membership.
Turkey's threatened anti-Kurdish incursion into northern Syria would constitute an escalation that no party, including China, wants. Not because it underwrites Turkish opposition to Swedish and Finnish NATO membership but because with Syrian Kurds seeking support from the regime of President Bashar al-Assad, Turkish and Iranian-backed forces could find themselves on opposite sides.
Finally, Iran. Despite the hot air over Iran's 25-year US$400 million deal with China, relations between Tehran and Beijing are unlikely to fully blossom as long as Iran is subject to US sanctions. A failure to revive the nuclear agreement guarantees that sanctions will remain. China has made clear that it is willing to push the envelope in violating or circumventing sanctions but not to the degree that would make Iran one more major friction point in the already fraught US-China relationship.
In a world in which bifurcation has been accelerated by the Ukraine war and the Middle East threatened by potentially heightened tensions in the absence of a nuclear agreement, Gulf states may find that increasingly the principle of 'you are with us or against us' becomes the norm. The Gulf states hedged their bets in the initial months of the Ukraine war, but their ability to do so may be coming to an end.
Already Saudi Arabia and the UAE are starting to concede on the issue of oil production, while Qatar is engaging with Europe on gas. Bifurcation would not rupture relations with China but would likely restrain technological cooperation and contain Gulf hedging strategies, including notions of granting China military facilities.
Over and beyond the immediate geopolitical and security issues, there are multiple other potentially problematic issues and powder kegs.
A prominent Saudi-owned newspaper, Asharq Al-Awsat, recently took issue with an increasingly aggressive tone in Chinese diplomacy. "China isn't doing itself any favours … Chinese officials seem determined to undermine their own case for global leadership … Somehow Chinese officials don't seem to recognize that their belligerence is just as off-putting…as Western paternalism is," the newspaper said in an editorial.
China's balancing act, particularly between Saud Arabia and Iran, could become more fraught. A failure to revive the nuclear agreement will complicate already difficult Saudi Iranian talks aimed at dialling down tensions. It could also fuel a nuclear, missiles, and drone arms race accelerated by a more aggressive US-backed Israeli strategy in confronting Iran by striking at targets in the Islamic republic rather than with US backing in, for example, Syria.
While Chinese willingness to sell arms may get a boost, China could find that both Saudi Arabia and Iran become more demanding in their expectations from Beijing, particularly if tensions escalate.
A joker in the pack is China's repression of Turkic Muslims in its north-western province of Xinjiang. A majority of the Muslim world has looked the other way, with a few, like Saudi Arabia, openly endorsing the crackdown.
The interest in doing so goes beyond Muslim-majority states not wanting to risk their relations with a China that responds harshly and aggressively to public criticism. Moreover, the crackdown in Xinjiang and Muslim acquiescence legitimises a shared opposition to any political expression of Islam.
The problem for Muslim-majority states, particularly those in the Middle East, is that the era in which the United States and others could get away with the application of double standards and apparent hypocrisy in adhering to values may be drawing to a close.
China and, for that matter, Russia is happy to benefit from the global South's reluctance to join condemnation of the invasion of Ukraine and sanctions against Russia because the West refuses to apply the principle universally, for example, in the case of Israel or multiple infractions of international and human rights law elsewhere.
However, China and Middle Eastern states sit in similar glasshouses. Irrespective of how one judges recent controversial statements made by spokespeople of India's ruling BJP party regarding the Prophet Mohammed and Muslim worship, criticism by Muslim states rings hollow as long as they do not also stand up to the repression of Muslims in Xinjiang.
For some in the Middle East, a reckoning could come sooner and later.
Turkey is one state where the issue of the Uighurs in China is not simply a far-from-my-bed show. Uighurs play into domestic politics in a country home to the largest Uighur exile community that has long supported the rights of its Turkic brethren in China and still boasts strong strands of pan-Turkism.
These are all elements that could come to the fore when Turkey goes to the polls next year as it celebrates the 100th anniversary of the birth of the Turkish republic.
The question is not whether China will encounter choppy waters in the Middle East but when and where.
Author's note: This article is based on the author's remarks at the 4th Roundtable on China in West Asia – Stepping into a Vacuum? organised by the Ananta Aspen Center on 14 June 2022 and was first published by the Middle East Institute in Washington DC.
Recognising Israel: Any Asian volunteers?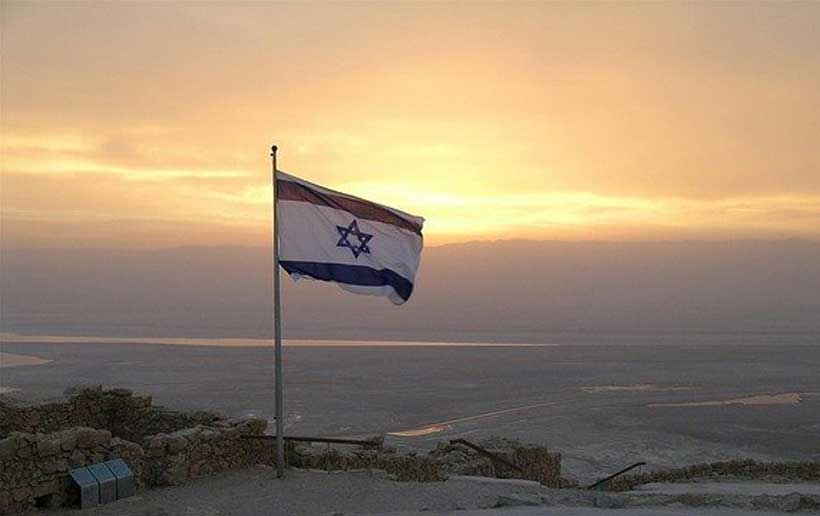 The question for Saudi Arabia and Pakistan is not whether either country will recognise Israel but when and who will go first.
For the past two years, Saudi Arabia was believed to want a Muslim state in Asia, home to the world's three most populous Muslim majority countries, to recognise Israel first. Asian recognition would give the kingdom, home to Islam's two holiest cities, Mecca and Medina, a welcome fig leaf.
Numbers, as expressed by population size, were one reason. Compared to Saudi Arabia's 35 million people, Pakistan has a population of 221 million, Indonesia 274 million, and Bangladesh 165 million.
That was one reason Saudi Arabia preferred an Asian state to take the lead in following the United Arab Emirates, Bahrain, Morocco, and Sudan, who recognised Israel in the least two years.
Likely more important was the expectation that potential mass protest against a move toward Israel was more likely to erupt in Asia, where the margin for expressing dissent is greater than in much of the Middle East. Such protests, it was thought, would distract attention from the Custodian of the Holy Cities taking similar steps.
Saudi Arabia has signaled for some time that it would like to formalize its expanding informal relations with Israel but needs a cover to do so. The kingdom has emphasized this in recent weeks as it sought Israeli acquiescence in the transfer by Egypt to Saudi Arabia of sovereignty over two islands at the top of the Red Sea and prepared for a possible visit by US President Joe Biden.
The visit is designed to improve relations strained since Mr. Biden came to office over Saudi doubts about US security commitments, US demands that the kingdom increase oil production in a bid to reduce prices and limit Russian energy exports, Saudi acquisition of Chinese missiles, and the 2018 killing of journalist Jamal Khashoggi.
In advance of a visit, Saudi Arabia has not rejected a US proposal for a regional Middle Eastern air defence system that would include the kingdom and Israel.
Mujtahid, an anonymous tweeter who has repeatedly provided insights into the secretive workings of the House of Saud in recent years, reported that Saudi Arabia and Israel had created a "situation room" on the 14th floor of an Istanbul office building to advance the establishment of diplomatic relations. He said Saudi Crown Prince Mohammed bin Salman's close aide, Saud al-Qahtani, headed the Saudi side.
Despite rampant speculation, Mr. Bin Salman is unlikely to see Mr. Biden's visit as a capstone for recognition of Israel. More likely, he will continue to insist on a fig leaf in the form of progress in resolving the Israeli-Palestinian conflict or a major Asian Muslim-majority state going next.
Much of the attention focused in the almost two years since the UAE-led quartet forged relations with Israel focused on Indonesia. Not only because Indonesia is the world's most populous Muslim majority state and its foremost Muslim democracy but also because it is home to the world's most moderate mass Muslim civil society movement, Nahdlatul Ulama.
Heads of Nahdlatul Ulama have visited Israel and met Israeli leaders multiple times in the past two decades, even though Indonesia and Israel have no diplomatic relations. The movement also has close ties to various American Jewish groups.
Similarly, the absence of formal relations between Israel and Indonesia has not prevented Israeli diplomats, scholars, and journalists from maintaining contact with Indonesian counterparts and travelling to the archipelago nation or Indonesian pilgrims from touring the Jewish state. Nevertheless, Indonesia has rebuffed both the Trump and the Biden administration's requests to move towards recognition.
Indonesia's refusal may not come as a surprise. However, suggestions that Pakistan, despite its close ties to Saudi Arabia, may strike a deal with Israel come out of left field. Religious ultra-conservatism is woven into the fabric of society and at least some state institutions. Moreover, anti-Semitism is rampant in Pakistan.
Nonetheless, a recent visit to Israel by a delegation of Pakistani activists seeking to promote people-to-people contacts has sparked anger and debate in Pakistan. The group, which met with Israeli President Isaac Herzog, included American and British Pakistanis, prominent Pakistani journalist Ahmed Qureshi, and Fischel BenKhald, a Pakistani Jew.
"Without at least an overt nudge from powerful quarters, no Pakistani journalist could make this public trip to Israel and return safely, reflecting how attitudes pertaining to Israel have evolved in the world's only Muslim nuclear power," said London-based Pakistani journalist Hamza Azhar Salam.
That did not stop Pakistani state television from firing Mr. Qureishi.
"The good news is, we today have the first, robust and rich nationwide debate in Pakistan on establishing diplomatic ties with Israel. This is hug," Mr. Qureishi said.
Many Pakistanis, led by ousted prime minister Imran Khan, saw the visit to Israel as part of an effort by Pakistan's powerful military to forge closer ties to the Jewish state – a move Mr. Khan appears to have considered when he was in office.
His aide, Zulfi Bukhari, reportedly visited Israel for a meeting with then head of the Mossad, Yossi Cohen. Mr. Bukhari has denied travelling to Israel.
The visit by the Pakistani activists came two years after two Pakistani academics called in an op-ed in Israel's Haaretz newspaper for Pakistani-Israeli cooperation in resolving the South Asian state's water stress and upgrading its agriculture sector.
Similarly, Pakistani political analyst Saad Hafiz recently argued that Pakistan's recognition of Israel would earn it the support of the Biden administration and the Israeli lobby in Washington for continued International Monetary Fund (IMF) aid for his country's battered economy. Mr. Hafiz also reiterated that Pakistan could benefit from Israeli water conservation technology.
"The US leadership, Congress, and the powerful pro-Israel lobby could support the resumption of financial assistance to Pakistan as an incentive if it agrees to normalize ties with Israel, " Mr. Saad said.
Pakistanis and Israeli have links in other ways. For example, many Pakistanis offer their services on Fiverr, an Israeli marketplace for freelance professionals.
Degrees of Saudi cooperation with Israel and Pakistani feelers contrasted starkly with legislation passed in the last two weeks by the Iraqi parliament criminalizing contact with Israel and by the Houthi government in Yemen that outlawed contact not only with Israel but also with Jews.
Pakistan is unlikely to follow Iraq or the Houthis. Even so, "it is unlikely that Pakistan's fragile coalition government has the credibility and time to take the politically risky decision to open dialogue with Israel, especially with (Imran) Khan snipping at its heels," Mr. Saad said. "Yet, bold decisions are needed for Pakistan to compete in a changing world."