Hunger continues to intensify in conflict zones
Food insecurity – or lack of access to enough food – continues to worsen in places torn by conflict, United Nations agencies reported Monday, listing Yemen, South Sudan and Syria among the countries most affected by acute hunger.
Highlighting the extremely critical importance of humanitarian support for affected communities, the report was generated by the Food and Agriculture Organization (FAO) and the World Food Programme (WFP) as part of bi-annual briefings to the UN Security Council on food security.
Conflict is a common factor undermining food security in all 16 countries covered in the report, according to which the intensification of conflicts is a key reason behind the recent resurgence of world hunger levels, following decades of steady declines.
The 16 countries that are monitored are: Afghanistan, Burundi, the Central African Republic (CAR), the Democratic Republic of the Congo (DRC), Guinea-Bissau, Haiti, Iraq, Lebanon, Liberia, Mali, Somalia, South Sudan, Sudan, Syria, Ukraine and Yemen.
Among them, Yemen, South Sudan, Syria, Lebanon, CAR, Ukraine, Afghanistan, and Somalia have a quarter or more of the population facing crisis or emergency levels of hunger.
In Yemen, 60 per cent of the population, or 17 million people, are affected by acute hunger. These figures are 45 per cent, or 4.8 million, in South Sudan, 33 per cent, or 6.5 million, in Syria, and 33 per cent, or 1.9 million, in Lebanon – a country hosting large numbers of Syrian refugees.
But these are far from being the only countries flagged as cause for concern.
In the DRC, where serious food security concerns have been overshadowed by crises in other parts of Africa, the situation is rapidly deteriorating, the report warns.
There, 11 per cent of the population is now in the crisis phase or above, adding up to 7.7 million people who are coping with acute hunger.
In Sudan, 3.8 million people are in the crisis phase or above. In Iraq, that figure is 3.2 million while in the Lake Chad basin, the number is 2.9 million people. In Burundi and Haiti, it is 1.8 and 1.3 million, respectively.
According to data released last October, the number of hungry people worldwide rose to 815 million people in 2016, up from 777 million the year before. The majority of the hungry, or 489 million people, live in countries wracked by conflict.
Somalia's Economy Rebounding from 'Triple Shock'
Somalia's economy is rebounding from the "triple shock" that ravaged the country in 2020: the COVID-19 pandemic, extreme flooding, and the locust infestation. Real GDP growth is projected at 2.4 percent in 2021. This growth momentum is expected to continue in the medium term and reach pre-COVID-19 levels of 3.2 percent in 2023.
The latest World Bank Somalia Economic Update reports that the economy contracted by 0.4 percent in 2020, less severe than the 1.5 percent contraction projected at the onset of the global pandemic. Higher-than-anticipated aid flows, fiscal policy measures put in place by the Federal Government of Somalia to aid businesses, social protection measures to cushion vulnerable households, and higher-than-expected remittance inflows mitigated the adverse effects of the triple shock.
The report notes that the disruptions stemming from COVID-19 containment measures reduced federal and state revenue collection while increasing pressure to spend more on health and disaster relief. Large increases in external grants enabled the federal government to begin rebalancing public spending toward economic and social services and to provide funds for new social programs and emergency response projects to increase resilience.
"As Somalia embarks on the road to recovery from the triple shocks, policy interventions that raise productivity, create jobs and expand pro-poor programs will be key," said Kristina Svensson, World Bank Country Manager for Somalia. "Creating jobs and ensuring that the most vulnerable are supported throughout the crisis need to be at the center of policy action and private sector response."
Interventions to improve the investment climate and encourage the formalization of businesses to attract more private investment would include reforms focused on reducing the cost of electricity and improving on its reliability, leveling the playing field among private firms, reducing red tape, and broadening financial inclusion.
The special focus of the report is on the health sector. It highlights that 30 years of political instability has made Somalia's health system the second most fragile in the world. The COVID-19 pandemic has brought the sector under sharp focus and put investing in Somalia's health system as an urgent political and economic consideration that is foundational to reducing fragility.
"Support for the health sector is an essential component of resilient and inclusive development and investing in health sets Somalia on a path to reaping substantial demographic dividends from improvements in life expectancy and reductions in fertility," said John Randa, World Bank Senior Economist. "These investments are planned to contribute to improved health outcomes and strengthened government systems."
The report also notes that strengthening Somalia's health system is one of the biggest direct influences on improving human development and enhancing economic development in the country. The report recommends opportunities in the areas of health financing, health service delivery and stewardship to improve Somalia's health sector. Incoming funding from the World Bank is aimed at helping Somalia focus on high-impact, cost-effective interventions that target the primary burdens of disease.
World Economic Forum Plans 2022 Annual Meeting in Davos-Klosters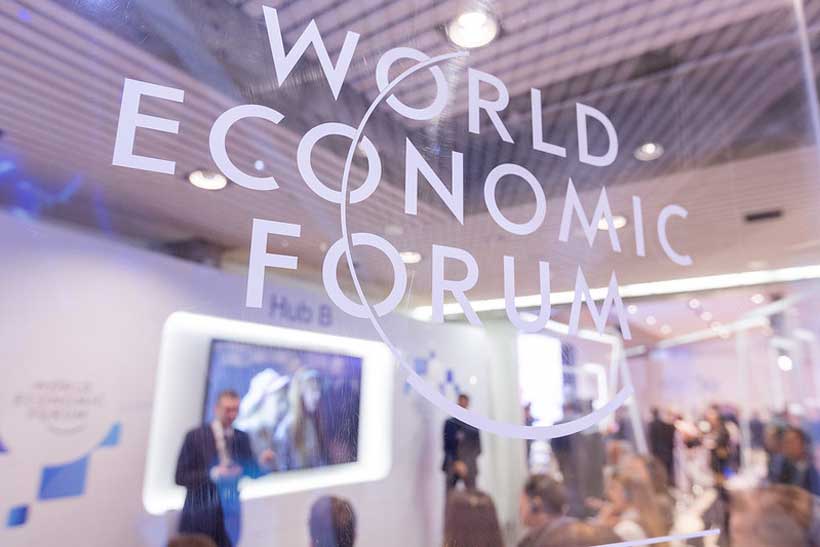 The World Economic Forum plans to convene the world's foremost leaders for the Annual Meeting 2022 in Davos-Klosters, Switzerland. Taking place in person from 17-21 January, the Annual Meeting 2022 will be the first global leadership event to set the agenda for a sustainable recovery.
The pandemic has exacerbated fractures across society. It is a critical year for leaders to come together and shape necessary partnerships and policies. The meeting will bring together forward-thinking leaders to drive multistakeholder collaboration and address the world's most pressing economic, political and societal challenges. Further details will be announced in due course.
The wellbeing of our participants, staff, service providers and hosts is a priority. Therefore, the World Economic Forum is working closely with the Swiss authorities, as well as with experts, national and international health organizations to put in place measures for the Annual Meeting 2022 that are appropriate and adapted to the context.
Klaus Schwab, Founder and Executive Chairman, World Economic Forum said "The pandemic has brought far-reaching changes. In a world full of uncertainty and tension, personal dialogue is more important than ever. Leaders have an obligation to work together and rebuild trust, increase global cooperation and work towards sustainable, bold solutions."
Progressing cooperation on tackling climate change, building a better future for work, accelerating stakeholder capitalism, and harnessing the technologies of the Fourth Industrial Revolution will be important topics on the agenda.
Ahead of the Annual Meeting 2022, the Forum will host the fifth Sustainable Development Impact Summit to take place virtually from 20 to 23 September 2021 in the context of the United Nations General Assembly. The summit will convene under the theme Shaping an Equitable, Inclusive and Sustainable Recovery. It will welcome almost leaders from government, business and civil society who will work together to drive action and build momentum for a more sustainable and inclusive future.
COVID crises highlight strengths of democratic systems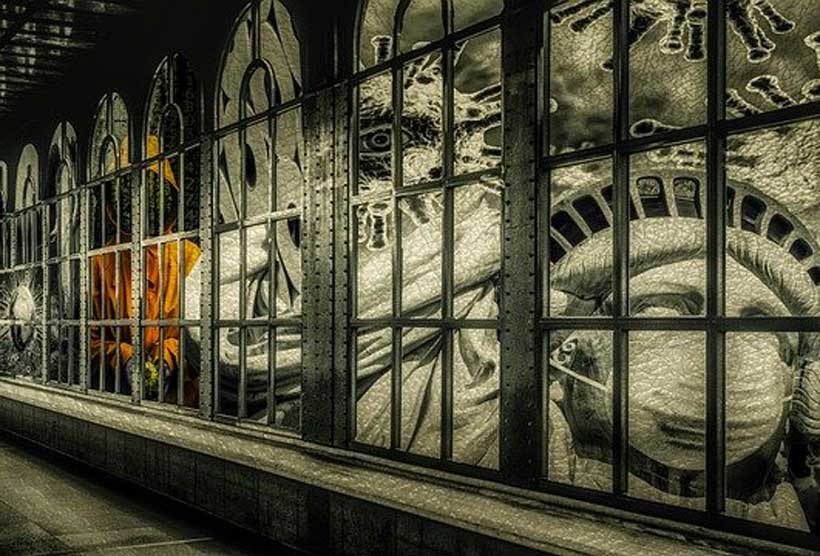 The UN Secretary-General, on Wednesday, urged the world to "learn from the lessons of the past 18 months, to strengthen democratic resilience in the face of future crises."
In his message for the International Day of Democracy, António Guterres explained in the wake of COVID-19, this meant identifying good governance practices that can counter all kinds of emergencies, whether public health, environmental or financial.
"It means addressing the egregious global injustices laid bare by the crisis, from pervasive gender inequalities and inadequate health systems to unequal access to vaccines, education, the internet and online services," he said.
For the UN chief, along with the human toll carried by those most deprived, "these persistent historical inequalities are themselves threats to democracy." 
Participation of all
The Secretary-General argues that strengthening democracy also means embracing participation in decision-making, including peaceful protests, and giving a voice to people and communities that have traditionally been excluded.
"The silencing of women, religious and ethnic minorities, indigenous communities, people with disabilities, human rights defenders and journalists is an impediment to creating healthy societies," Mr. Guterres said.
For him, "democracy simply cannot survive, let alone flourish, in the absence of civic space."
Emergency powers
In his message, António Guterres also stresses the importance of phasing out emergency powers and legal measures by governments, which in some cases have become repressive and contravene human rights law.
He explains that some States and security sector institutions rely on emergency powers because they offer shortcuts, but cautions that, with time, "such powers can seep into legal frameworks and become permanent, undermining the rule of law and consuming the fundamental freedoms and human rights that serve as a bedrock for democracy."
At the height of the COVID-19 pandemic, the Secretary-General warned that "every crisis poses a threat to democracy, because the rights of the people, in particular those most vulnerable, are all too quickly ignored."
It is for that reason that protection of rights in times of crisis is a key element of his Call to Action for Human Rights, issued in February of last year.
As the world starts to look beyond the pandemic, Mr. Guterres called on the international community to "commit to safeguarding the principles of equality, participation and solidarity", so that it can better weather the storm of future crises.