Bangladesh Women Making Progress But Still Face Gender Gap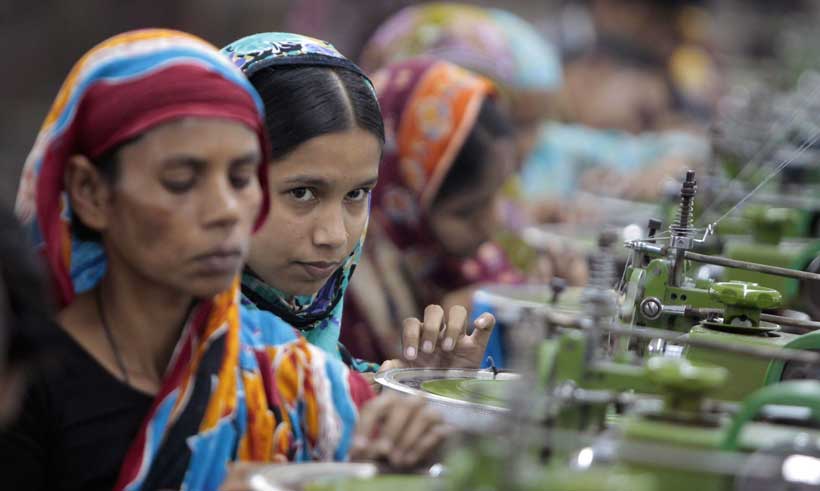 Bangladesh's women have made progress in various aspects of health, education, and work, but still face sizable gender gaps, according to a new report from the Asian Development Bank (ADB), prepared in collaboration with the BRAC Institute of Governance and Development.
The report, the Bangladesh Gender Equality Diagnostic of Selected Sectors, aims to guide the design of gender features of ADB-supported projects in four key sectors—skills, vocational, and tertiary education; energy; transport; and urban development. It presents an in-depth analysis of the different areas and disparities in each sector, and recommends sector-specific strategies on gender.
It was introduced at a launch event and panel discussion today featuring gender and sector specialists and economists, including the Secretary, Nasima Begum; and the Additional Secretary, Mahmuda Sharmin Benu, of the Ministry of Women and Children Affairs; and ADB Country Director for Bangladesh Manmohan Parkash.
"We hope this publication will be a useful resource not only for ADB, but also for our partner government agencies and other development partners to achieve the gender targets of the Sustainable Development Goals," Mr. Parkash said. "We also hope in so doing, it will help bring about significant positive changes in the lives of women and men, and in the promotion of inclusive development."
The report finds that the country has generally made rapid progress on several social and economic indicators. For example, while the maternal mortality ratio remains higher than the 2015 Millennium Development Goal of 143, it has fallen from 472 deaths per 100,000 live births in 1990 to 181 in 2015.
Likewise, the proportion of employed women with no formal schooling almost halved from 41% to 21% from 2010 to 2013 while the proportion with higher secondary education and degrees rose markedly, as the employed female population has become more skilled. However, women's access to technical and vocational training is less positive, with only 28% of students enrolled.
Women's educational and work opportunities are hampered by a lack of reliable, safe, and economical public transport, the report says. Energy is also critical to women's empowerment and development because access to clean and affordable energy services is a precondition for improved women's health, children's ability to study, and women's livelihood opportunities.
Women's participation in the labor force is rising faster than men's but they accounted for just one third of the workforce in 2013. The gender gap has also narrowed in income and wages. But less than 10% of women work in the formal sector with the remainder in the informal sector, such as home-based work. This tends to be characterized by lower income, greater insecurity, and generally unfavorable working conditions. Meanwhile, under 5% of firms have women in top management. Women also continue to have more limited access than men to resources, including land, housing, technology, and even newspapers (15%) or the Internet (28% of users).
Skills, vocational, and tertiary education are indispensable for enabling women and girls to enter the workforce on equal terms with men and to access better conditions, better pay, and better prospects, the report says. Gender inequality in education as well as stereotyping in the choice of academic courses and subjects, as well as employment persist. To overcome this, it is crucial for women to make the most of available opportunities, such as, among others, resources for entrepreneurship and use of new information and communication technology. This would allow them to shift to more skilled employment with better pay and working conditions instead of staying as low-paid domestic workers subject to various forms of exploitation.
The report sees rapid urbanization as another key priority for action, since unless this is managed strategically, it can cause reversals in the progress that has been made for women's empowerment. Besides lack of access to services such as power, sanitation, water, and transport, women are subject to frequent sexual harassment and violence in dense slum areas where they have to put up with flimsy housing, common toilets and water points, and insufficient lighting.
The report points out that a survey carried out by the Bureau of Statistics in 2011 shows that as many as 87% of currently married women report experiencing some kind of violence during the previous 12 months. One third of women age 15-49 believe in at least one justification for a husband hitting his wife, such as arguing with him.
The report was produced to support the development objectives of the Government of Bangladesh as set out in its Seventh Five-Year Plan (2016-2020), as well as the Country Partnership Strategy (2016-2020) of ADB in promoting inclusive and environmentally sustainable growth in the country.
COVID-19: More than a Biological Weapon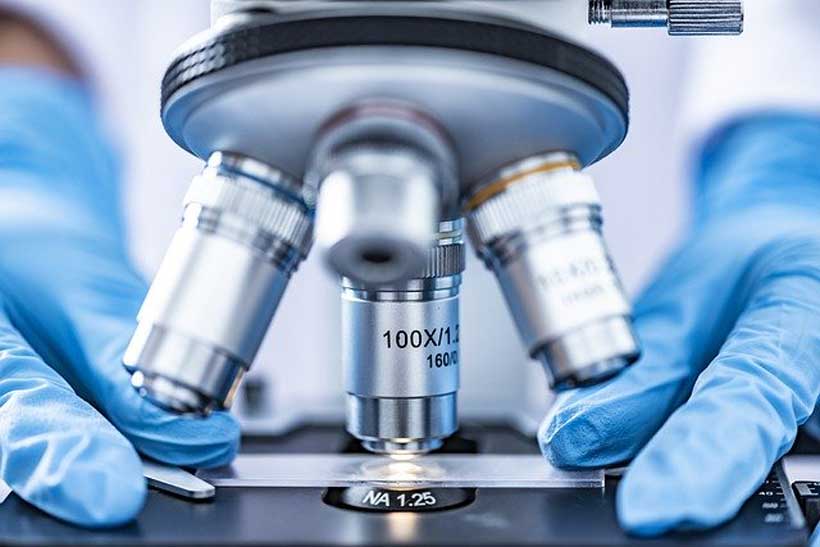 While the biological virus is a common enemy of humankind, the political virus born out of certain American politicians is equally detestable, for it has damaged the global anti-epidemic cooperation and impeded the long-term development and progress of human society. The virus in the political world has done even more damages than the virus from the natural world.
What are the sources of this political virus then? It is rooted in the selfish interests of a handful of American politicians. Not long ago, the American media revealed that senior US officials had handed down documents to a number of federal agencies requesting all federal employees to speak consistently about the pandemic and blame China for everything. The document was practically a confession of the US government on how it implemented the buck-passing. As 2020 is America's election year, some American politicians are so crazily intent on fabricating all kinds of fallacies about "holding China accountable," attacking the WHO for being too "China-centric," and even criticizing some state governors for poor epidemic response, all to keep the epidemic from affecting the election. Such unscrupulous "political shows" reflect how desperate these politicians are to cover up their misconduct both in the decision and execution of their response, with a purpose of deflecting the public grumble.
The political virus is a tumor stemming from racism. After the WHO and the scientific circle named the novel coronavirus COVID-19, some American politicians deliberately ignored the new nomenclature and insisted on calling it the "Chinese virus". It is an international consensus not to label a virus with a region, state, or nation, which is also a universal principle that the international community should uphold. Yet these American politicians are determined to defy the world by intentionally steering public opinions in the direction of racism and xenophobia, and practicing racial discrimination. The use of the term "Chinese virus" for coronavirus laid bare the absolute absence of common sense, conscience, cooperative spirit, and morality in those politicians infected with the "political virus".
The political virus derives from the Cold War mentality. A small group of American politicians have been obsessed with political maneuver and slandering China, especially the US Secretary of State Mike Pompeo, who has been busy fanning flames and spreading rumors. The "political virus" ingrained in their mind is the hotbed of all their vicious intentions. They have the wishful thinking that accusing China of the so-called "mask diplomacy" would offset its influence; vilifying China's aid to help build the African Center for Disease Prevention and Control as an attempt to "steal genome data" would drive a wedge between China and Africa; and egging other countries to claim reparations from China would pin the "original sin" of the virus on the country…. These whimsical whoppers are nothing but Washington's attempts to curb China's development.
The political virus is rooted in the obsession with "great-power competition." The US government labeled China and Russia as the biggest challenges to US national security in its latest National Security Strategy and National Defense Strategy, and declared the reemergence of great-power competition. During this global crisis of COVID-19, certain American politicians, going out of their way to make "ammunition to win the great-power competition," have gone all out to oppose China in every possible way and tried hard to cover up America's embarrassment of ineffective epidemic control measures by smearing China, rather than focus on preventing the virus spread. As we can never wake up someone pretending to be asleep, perhaps the best way is to leave him alone and "not even turn our eyes in his direction," as the famous Chinese writer Lu Xun once said.
The disease has seeped down into the skin and should be treated before it gets worse. The world is still struggling with the COVID-19 pandemic, and all countries need to join hands in defeating it. We advise the American politicians with ulterior motives to stop the misdeed and change course before its too late. We also call on the international community to stay on high alert and take strong measures to prevent the American political virus from spreading to do more harm to the global anti-epidemic efforts and the normal international order.
Spanish Flu and COVID-19 – are there lessons for the world of work?
In the midst of the COVID-19 pandemic, many look to the Spanish Flu pandemic of 1918/19, which killed an estimated 50 million people, or 2,5 per cent of the global population. Are there lessons to be learned from the world of work perspective?
The Spanish flu did not start in Spain but was called that because Spanish newspapers were the first to report about it. From its presumed origins in a World War I military camp in the state of Kansas, United States, it washed over the world in three waves. The first, mild one in spring 1918, was followed by a second, more deadly outbreak between September and December 1918 and a third one at the beginning of 1919.
All countries were hit, although unequally. Samoa lost 22 per cent of its population, Spain 12,3 per cent and the US 6,5 per cent. In colonial India, the flu killed 6 per cent of the population, amounting to 18 million, roughly the number of victims of the First World War.
Similar patterns, similar measures
COVID-19 and the Spanish Flu both have struck a highly globalized and interconnected world where viruses easily travel on ships, carriers and trains, or – today – on airplanes. As 1918 was the last year of the First World War, the movement of troops and refugees was a significant factor in spreading the virus. In 2019/20, business and leisure travellers have been the main carriers.
The only measures to control the spread of the disease back in 1918 just as in 2020 were better hygiene, quarantine of the infected, "social distancing" and shutting down much of public life. This implied massive restrictions of civil liberties and paralysis and disruption of the economy.
In 1918/19 as well as today, the poorest and most vulnerable, who often lived in crowded conditions, with low paid work and little or no access to health care, were much more exposed to infection. They also suffered most immediately from drastic lock down measures, and were at a particularly high risk of losing their lives and their livelihoods.
Different impacts
The Spanish Flu happened at the tail end of the First World War, in a context of widespread chaos. The response to the crisis was uncoordinated, mostly local, with a high mobilization of civil society groups.
In industrialized nations, the economic impact was rather short lived. Eventually, the economic boom of the "Roaring Twenties" got many people back to work.
In other parts of the world, such as India and sub-Saharan Africa, the consequences were deeper and longer lasting. A shortfall in labour affected harvest and sowing. Food prices spiked, causing widespread famine and an increased flow of migrants into urban centres. This led to social unrest, strikes and rebellion against colonial powers.
What we can learn
Although the world is very different today, we can learn from the events in 1918/19 that a pandemic increases poverty and inequalities; this carries a social and human cost, which can have long term destabilizing effects.
Today, states have more possibilities to react, including through fiscal and labour market policies and tools, and the opportunity for international cooperation through the United Nations and their international partners.
Policies in response to the COVID-19 crisis need to address inequalities and ensure that poor, rural and marginalized communities are not forgotten. ILO's labour standards such as Recommendation No. 205, on employment and decent work for peace and resilience, provide the necessary framework.
The global economic and labour market problems arising out of the COVID-19 crisis suggest looking also at the economic crisis of the 1930s and reconstruction policies after World War II.
As a response to massive unemployment and destruction, the ILO promoted comprehensive social protection, including health care, and a variety of employment promotion policies based on the conviction that poverty anywhere constitutes a danger to prosperity everywhere.
These past responses can be an inspiration for recovery policies which have to be fair and – compared to the past – much more sustainable.
COVID-19 crisis: Older persons are the pillars of our society – we cannot leave them behind
Authors: Kaveh Zahedi and Eduardo Klien*
COVID-19 is turning our world upside down, especially for those at the end of the age spectrum. The virus and its rapid spread are challenging science, economy and society—as well as how we care for older persons.
We know that the risk of dying from COVID-19 increases significantly with age. Evidence from Asia and the Pacific shows that case fatality rates rise markedly by decade for persons between the ages of 50 to 80. Due to public health measures, many older persons will die alone, without family and friends. COVID-19 has stripped them of their fundamental human rights – including the right to live and die with dignity.
In Asia and the Pacific, there are 630 million older persons aged 60 years or over. However, it is not only age that poses a higher risk. Older persons tend to be more affected by chronic and non-communicable diseases, making them more vulnerable to succumbing to COVID-19. Those with disabilities are at a particularly high risk since they are often poor, in vulnerable employment without adequate social protection and dependent on others.
Personal distancing has also had a heavy impact on older persons. Those living alone, particularly older women, may become lonelier and more vulnerable to abuse. Persons with disabilities will be unable to receive assistance. Gatherings of older persons' associations – an effective tool for their empowerment – are no longer possible. Those confined in care homes remain without the safeguards afforded by regular contact with the outside world. These factors can undermine an older person's mental and physical health and exacerbate social exclusion.
Weak social protection and limited access to affordable health care in the region make it less likely for older persons to seek care when showing symptoms of COVID-19. Informal workers without social protection –which includes most working older persons- cannot afford to self-isolate as it threatens their sources of income. ESCAP and HelpAge International have promoted social protection through universal schemes, including social pensions, as well as access to Universal Health Care.
Early detection and testing of COVID-19 has led to effective and timely policy interventions. We must ensure immediately that all older persons with symptoms get tested and treated. For those who cannot afford testing, we must provide adequate health care and social protection.
Although many cases require us to avoid personal contact with older persons, we must reach out to our parents, grandparents, older neighbors and friends to ensure that their basic needs are met. We must engage with them socially, show our respect and assure them how much they matter to all of us, especially in times of crisis. In our interactions with older persons we must be more risk-averse, but not discriminatory.
The post-COVID-19 world will not be the same as before. We know that times ahead will be difficult, unemployment will be high and poverty widespread. While governments in many countries, including in Asia and the Pacific, have announced cash transfers and support to small and medium enterprises (SME) to mitigate the impacts of the crisis, it is imperative that they reach everyone.

We must also reduce the digital divide. Access to information and communications technology (ICT) can play a crucial mitigating role during crises, and it must be made available to older persons. ICT can help them manage aspects of their chronic diseases independently, which saves costs and reduces exposure to diseases from visiting hospitals and clinics. Using ICT to diagnose diseases can also help with early detection of disease and in turn early treatment and warning of developing disease hotspots. ESCAP is implementing a project exploring the feasibility of using ICT to support older persons in coping with chronic diseases. HelpAge is also integrating ICT in home and community care projects in the region.
Timely, reliable and age-disaggregated data are crucial to supporting targeted interventions among older persons. As they face unique challenges, tailored data can help devise more effective responses and longer-term solutions.
Older persons are crucial pillars of our societies, and their voice must be heard. They are the pioneers who have made the region prosper. It is our responsibility to reduce their vulnerabilities and ensure that older persons live without discrimination.
COVID-19 is challenging our commitment and capacity to leave no one behind. ESCAP and HelpAge work together and stand ready to support member States in responding to challenges, while aiming at policies for ageing societies based on the fundamentals of human rights: equality and dignity for all.
*Eduardo Klien. Regional Director for Asia – HelpAge International