Bangladesh Women Making Progress But Still Face Gender Gap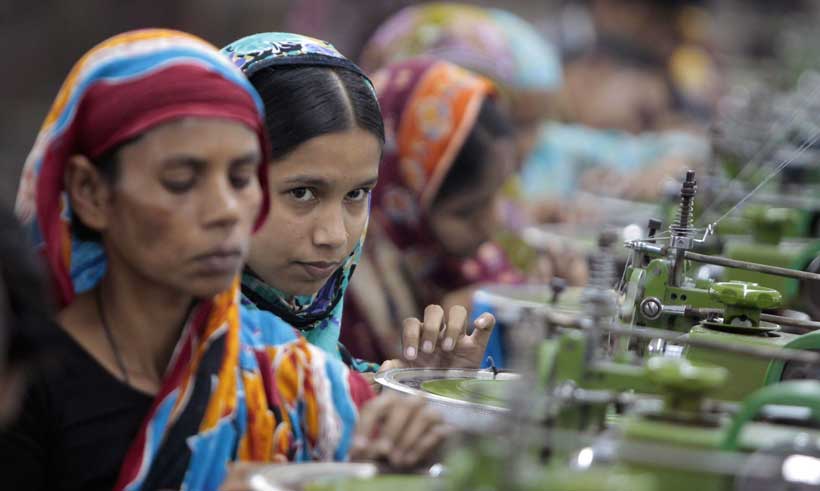 Bangladesh's women have made progress in various aspects of health, education, and work, but still face sizable gender gaps, according to a new report from the Asian Development Bank (ADB), prepared in collaboration with the BRAC Institute of Governance and Development.
The report, the Bangladesh Gender Equality Diagnostic of Selected Sectors, aims to guide the design of gender features of ADB-supported projects in four key sectors—skills, vocational, and tertiary education; energy; transport; and urban development. It presents an in-depth analysis of the different areas and disparities in each sector, and recommends sector-specific strategies on gender.
It was introduced at a launch event and panel discussion today featuring gender and sector specialists and economists, including the Secretary, Nasima Begum; and the Additional Secretary, Mahmuda Sharmin Benu, of the Ministry of Women and Children Affairs; and ADB Country Director for Bangladesh Manmohan Parkash.
"We hope this publication will be a useful resource not only for ADB, but also for our partner government agencies and other development partners to achieve the gender targets of the Sustainable Development Goals," Mr. Parkash said. "We also hope in so doing, it will help bring about significant positive changes in the lives of women and men, and in the promotion of inclusive development."
The report finds that the country has generally made rapid progress on several social and economic indicators. For example, while the maternal mortality ratio remains higher than the 2015 Millennium Development Goal of 143, it has fallen from 472 deaths per 100,000 live births in 1990 to 181 in 2015.
Likewise, the proportion of employed women with no formal schooling almost halved from 41% to 21% from 2010 to 2013 while the proportion with higher secondary education and degrees rose markedly, as the employed female population has become more skilled. However, women's access to technical and vocational training is less positive, with only 28% of students enrolled.
Women's educational and work opportunities are hampered by a lack of reliable, safe, and economical public transport, the report says. Energy is also critical to women's empowerment and development because access to clean and affordable energy services is a precondition for improved women's health, children's ability to study, and women's livelihood opportunities.
Women's participation in the labor force is rising faster than men's but they accounted for just one third of the workforce in 2013. The gender gap has also narrowed in income and wages. But less than 10% of women work in the formal sector with the remainder in the informal sector, such as home-based work. This tends to be characterized by lower income, greater insecurity, and generally unfavorable working conditions. Meanwhile, under 5% of firms have women in top management. Women also continue to have more limited access than men to resources, including land, housing, technology, and even newspapers (15%) or the Internet (28% of users).
Skills, vocational, and tertiary education are indispensable for enabling women and girls to enter the workforce on equal terms with men and to access better conditions, better pay, and better prospects, the report says. Gender inequality in education as well as stereotyping in the choice of academic courses and subjects, as well as employment persist. To overcome this, it is crucial for women to make the most of available opportunities, such as, among others, resources for entrepreneurship and use of new information and communication technology. This would allow them to shift to more skilled employment with better pay and working conditions instead of staying as low-paid domestic workers subject to various forms of exploitation.
The report sees rapid urbanization as another key priority for action, since unless this is managed strategically, it can cause reversals in the progress that has been made for women's empowerment. Besides lack of access to services such as power, sanitation, water, and transport, women are subject to frequent sexual harassment and violence in dense slum areas where they have to put up with flimsy housing, common toilets and water points, and insufficient lighting.
The report points out that a survey carried out by the Bureau of Statistics in 2011 shows that as many as 87% of currently married women report experiencing some kind of violence during the previous 12 months. One third of women age 15-49 believe in at least one justification for a husband hitting his wife, such as arguing with him.
The report was produced to support the development objectives of the Government of Bangladesh as set out in its Seventh Five-Year Plan (2016-2020), as well as the Country Partnership Strategy (2016-2020) of ADB in promoting inclusive and environmentally sustainable growth in the country.
Netflix biodrama draws attention to real-life refugee-turned-Olympian
When the UN refugee agency, UNHCR, screened a film about the inspiring true story of two sisters who swam for their lives to escape war-torn Syria, one UN official hailed it as "a testament to the strength, courage, and perseverance" of the more than one hundred million people forcibly displaced s around the world. Communications chief Melissa Fleming also called the Netflix film The Swimmers, "a wakeup call" and a "hugely welcome step" for everyone to stand in solidarity with refugees.
Although Yusra and Sara Mardini were forced to flee Syria's civil war in 2015, the biographical drama, which Netflix dropped on Wednesday, makes clear that they took their bravery and humanitarian spirit with them as Yusra went on to compete in two Olympic games.
"At a very young age, they become heroes for millions, saving people who were in peril at sea," explained Ms. Fleming at the screening, held at UN Headquarters in New York. "And while they had to re-start from scratch, they managed to achieve their dreams through persistence and hard work".
Shared humanity
In illustrating the dignity, resilience, and enormous potential of these two young women, The Swimmers gives voice to all refugees.
"It allows the audience not only to feel compassion for those forcibly displaced but identify with them – imagine they're in their shoes," the UN official said at a preview screening earlier this month.
While the UN refugee agency, UNHCR, and other parts of the Organization have for worked for decades to protect the lives and livelihoods of those forced to flee war, violence and persecution, Ms. Fleming acknowledged that the task is becoming "increasingly challenging as displacement is getting more and more complex".
A human lens
The true story begins with the teenage sisters, who were competitive swimmers, escaping the Syrian conflict.
It shows their treacherous sea journey to Europe, when the engine on their boat cuts out mid-crossing and the sisters jumped into the water with two others and, swimming for several hours, guided the sinking dingy to safety, saving the lives of some 18 people onboard.
It continues to follow Yusra as she competes in  the Rio 2016 Olympics. She would go on to compete in the Tokyo 2020 Olympics, and in 2017, at age 19, became the youngest ever UNHCR Goodwill Ambassador.
Who is a refugee
Like many around the world, the word 'refugee' meant little to Yusra – until she was forced to flee her home.
"When I was living in Syria…no one educated me about it," she said
"This movie is going to put the conversation on the table of what a refugee is, of what we want to change".
UNHCR NY Director Ruven Menikdiwela said, the film stands as "a powerful reminder that while refugees are individuals who have fled from conflict, war or persecution and need support, they also bring with them their incredible talents and diverse skills to the communities that welcome them".
Shifting perceptions
Before altering the way people view refugees, she emphasized that they must first understand them.
"Education systems have to change…be more open, they have to teach the stories of migrants and refugees," the UNHCR Goodwill Ambassador explained.
Yusra was confident that The Swimmers would help educate people on the potential and value of all refugees, reminding that "we have to treat everyone the same".
Meanwhile, acclaimed Egyptian-Welsh director Sally El Hosaini hoped that the film alters "tired stereotypes of both refugees and young Arab women," asserting that they are just regular people "who've had to make unimaginable choices…in search of a safer, better life".
Advocating for refugees
Yusra's astonishing story is not just one in a million, but one in 103 million – the current number of forcibly displaced people globally.
While not everyone can swim the 100-metre butterfly at the Olympics, Yusra continues to use her talent and success in speaking for refugees and influencing attitudes.
"The Olympic Games changed the way I think about being a refugee," she said.
"I walked into the stadium in Rio, and I realized that I can inspire so many people. I realized that 'refugee' is just a word, and what you do with it is the most important thing."
'This is only the beginning'
Beyond swimming, Yusra's plans to continue as a UNHCR Goodwill Ambassador; establish a charitable foundation on sports and education; further her studies; and perhaps, take up acting.
Despite being in the Hollywood spotlight, the young advocate has not lost sight of her calling.
"A lot still has to change for refugees," she says. "This is not the end. This is just the beginning."
The Art of Military Leadership: Growing from a student to a leader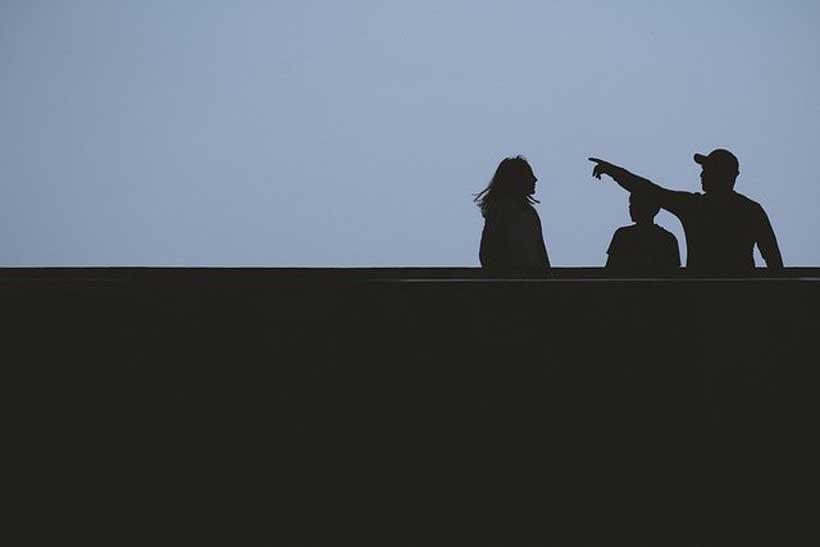 How does military leadership differ between students and leaders? What are some common traits found in successful officers?
Leadership has become essential in today's workforce. Everyone needs someone who knows how to motivate and direct teams, from sales managers to executives. How those at the top of organizations lead their subordinates also affects morale levels within the company.
Leadership is defined as the ability to influence or direct the actions of another person or group. This definition encompasses all areas of life and is essential to succeed at anything in life. Good leaders can motivate followers, inspire them, and guide them toward success.
They can build strong teams and develop relationships with diverse groups of people. Influential leaders can identify problems and opportunities. They can anticipate future events, and make sound decisions. Here is how military leadership can help students grow.
Leadership Development
Military education places a premium on nurturing future leaders. With military education for college students, they can better learn the proven path to becoming strong leaders. Military education courses aim to foster this quality by strengthening participants' leadership abilities in decisiveness, communication, and resilience. Many high schools and colleges offer JROTC programs that offer military education.
The Junior Reserve Officers' Training is a great opportunity for future leaders to grow and develop skills that they can use in any career or job. This program prepares students for lifelong success by teaching them military history, protocol, and leadership skills. Students have the opportunity to explain their interest in military education when writing the JROTC essay, in addition to describing how their background has prepared them for this course of study. Regardless of students' plans for the future, military education courses provide valuable training that will help them become better leaders in all aspects of life.
Teamwork & Collaboration
Military education encourages people to work together. Teamwork and the ability to collaborate on tasks benefit from exposure to a wide range of people. These courses teach students and military officers from all branches how to work together to solve issues. Whether they hail from the Army, the Navy, the Air Force, or the Marines.
This allows leaders from diverse branches of the military to learn from one another. This is done by complementing their unique skills and experiences. The military's top brass can learn valuable techniques for fostering cohesion.
Expanding Views
Working and studying with a wide range of people and various teachers also helps broaden one's view. Students benefit from military education programs because they can learn from their colleagues' experiences and perspectives.
Officers' adaptability to different situations and their ability to forecast their own strategies' outcomes are bolstered by this. Military education students benefit from working with military commanders from other branches. This is because they are exposed to new perspectives and problem-solving methods.
Analytical Reasoning
Military education provides military leaders with supplementary critical thinking training and writing skills. This is done through its emphasis on situational analysis and problem resolution. Due to the importance of this skill in the Department of Defense and the armed forces (Army, Navy, Air Force, Marines). It must be practiced frequently to maintain mental acuity and readiness.
Leaders in the armed forces can benefit from military education. This is because it instructs them in the methods of strategic thinking that will help them solve the complex problems they face and make sound decisions. Many facets of their critical thinking will benefit from this.
How To Become A Better Military Leader
Put Your Followers First
Demonstrate leadership by serving those under you. Respect your devotees and look out for them. Keep them safe. Your wants will be considered secondary. Of course, you should prioritize your safety and well-being alongside that of your unit, its objective, and its followers.
Appreciate and Reward Your Team
One of the most fundamental human wants is the yearning to be recognized.
Neither at work nor home do most people feel they are valued, acknowledged, or recognized. The silent misery of their existence is palpable.
Recognizing and rewarding your team is a great way to boost morale and motivation.
Share Your Vision
If you want to be a good leader, whether, in charge of a small group or an entire army, you need a plan.
You don't have to be an Apple-level visionary to have some plan for your team or division. Have a mental picture of how you'd like your unit or subsection to develop over the next few years.
It would help if you communicated that goal to your followers and, more crucially, demonstrated how they contribute to that vision. Demonstrate the impact that their work and contributions are having on your goals.
Conclusion
The art of military leadership has been practiced since ancient times. While some aspects of military leadership have remained unchanged. Other leadership attributes have changed significantly throughout history. As societies have evolved, so too have the expectations placed upon their leaders. Consequently, the role of military leaders has expanded beyond its original purpose. It now includes political, economic, diplomatic, technological, social, cultural, and psychological domains.
International Relations Degree: Jobs You Can Pursue with It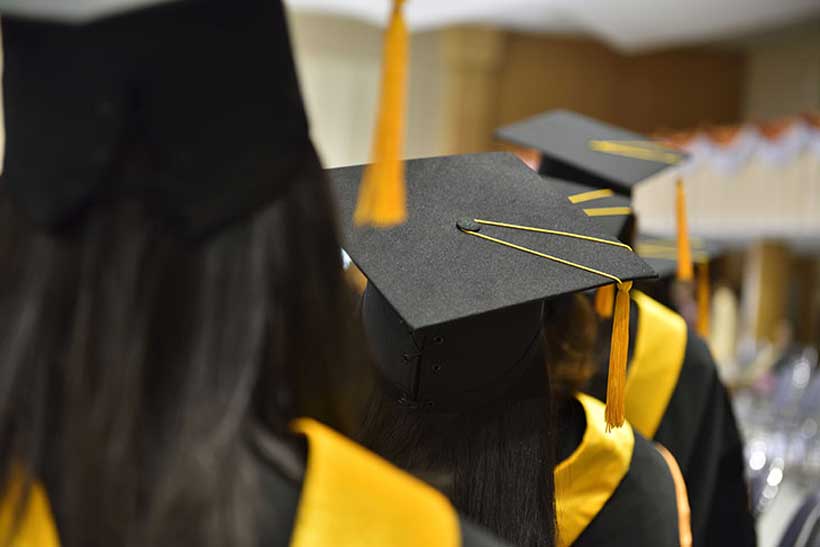 If you are interested in working in an international environment or company, you have probably thought about pursuing an international relations degree. Doing this opens many career doors, not only in world affairs or government. There are many rewarding careers you can pursue with an international relations degree, as you study a lot of distinct fields.
As a student, you are probably already looking for career opportunities, as you want to know what jobs you can apply to with this degree. Well, you should know that there are many and you have plenty of opportunities to choose from, depending on your goals, values, and what you like. So, what are the jobs you can pursue with an international relations degree? Find out below.
Political Consultant
If you love politics and want to be active in this field, then maybe you could consider a job as a political consultant. What would be your responsibilities and tasks? Well, you are responsible for the image of a politician. This means you run campaigns to promote them and do press releases that endorse the image of the candidate. You have a lot of work, especially during campaign time that precedes the voting. You are kind of a PR, but for a politician. And this means you will interact with a lot of people and organizations, but companies too that can support your campaign and legislative changes.
If you decide to get an international relations degree, you will get the education you need to be an excellent political consultant. You will be introduced to a wide diversity of fields that prepare you for this, such as business, sales, public relations, and of course, politics. As a college student, you will learn about foreign policy, human rights, international finance, global democratization, and many more. And, of course, you will have to complete many assignments and write essays on these topics too. Studying international relations might feel challenging at times so you can use an essay maker to polish your writing skills and expand your knowledge. Writing skills are crucial, no matter the job you choose to pursue with your international relations degree.
Intelligence Specialist
With an international relations degree, you can get a job in the federal government as an intelligence specialist. This is a great opportunity to work for a state security agency, especially if you have always dreamed of doing this. National security is crucial for every country and these agencies, whether they are federal or military, are always searching for the best professionals to take this job. Your main duties would be collecting and analyzing information that is crucial for national security.
This means that you will work and take care of highly classified documents and files. But you also need to keep an eye on everything, as identifying the threats to national security is the main job. Getting an education and earning your international relations degree is not enough for being an intelligence specialist. You will need to undergo highly specialized training that will prepare you for handling sensitive documents and situations.
International Marketing Specialist
The world is changing at a fast pace and we need to adapt to it. Companies and businesses around the world are looking to increase their revenue and profits and many of them extend to other countries too. International organizations should always adapt to the culture of every country they are present in but promote a unified business model and view across the whole organization too. So, with an international relations degree, you can take a job as an international marketing specialist. Your responsibilities would be to take care of the marketing strategy, but also identify the main points and tactics you can use in every country.
You might focus on a specific country, but your main duty would be to find effective ways to increase the brand awareness of the company you work for. You will need to predict changes in marketing trends, identify risks, and, of course, find innovative and creative ways to promote the organization's products and services among its target audience.
Final Thoughts
An international relations degree opens a lot of career doors and it comes with so many opportunities of working in the government or international environment. Depending on what you like doing and what your career goals are, you can work for a federal institution, international company or organization, or politician, but also in the economics and law domain. Keep an open mind for the opportunities that lie ahead.