ADB to Advise on Philippines' First LNG Hub Project
The Asian Development Bank (ADB) has signed an agreement with the Philippine National Oil Company (PNOC) to act as transaction advisor for the Philippines' first liquefied natural gas (LNG) hub project in Batangas.
The transaction advisory services agreement was signed by Takeo Koike, Officer-in-Charge of ADB's Office of Public-Private Partnership (OPPP), and Reuben S. Lista, President and Chief Executive Officer of PNOC at a ceremony in Manila.
"The Philippines' first LNG hub will help in ensuring long-term energy security to the Philippines and source a cleaner energy resource," said Siddhartha Shah, Principal PPP Specialist. "It will also increase energy access and create new demand in the power, transportation, and industrial sectors in Luzon and in neighboring islands."
Given the imminent depletion of domestic gas reserves at the Malampaya gas field in Palawan, which provides a substantial amount of power supply in the country, PNOC is developing a robust and sustainable gas supply strategy through the establishment of an LNG hub in Batangas.
Under the agreement, ADB's OPPP will advise and assist PNOC in all aspects of the project, including the award and execution of the final project agreements. The project, which could cost up to $2 billion, will consist of a regasification terminal, storage, power plant, and other related infrastructure. It is in line with the Government of the Philippines' Energy Plan and supports ADB's increasing focus on environmentally sustainable infrastructure and private sector participation.
The Philippines is a founding member of ADB and is host to the bank's headquarters since it was set up in 1966. ADB has provided $18.3 billion in total loan assistance to the Philippines, comprising $17.2 billion for the public sector and $1.1 billion for the private sector. ADB has also been supporting the country through knowledge work, with $357.1 million in total approved technical assistance and grants.
155 million faced acute food insecurity in 2020, conflict the key driver
At least 155 million people faced crisis levels of food insecurity in 2020 because of conflict, extreme weather events and economic shocks linked in part to COVID-19, a UN-partnered flagship report said on Wednesday.
It's been five years since hunger levels were this bad across 55 countries under review, according to the Global Network Against Food Crises (GNAFC), which noted that 20 million more people went hungry last year than in 2019.
Countries in Africa remained "disproportionally affected", it said, adding that conflict pushed almost 100 million people into acute food insecurity, followed by economic shocks (40 million) and weather extremes (16 million).
Vicious cycle: Guterres
"Conflict and hunger are mutually reinforcing. We need to tackle hunger and conflict together to solve either…We must do everything we can to end this vicious cycle. Addressing hunger is a foundation for stability and peace", said UN Secretary-General António Guterres, writing in the report.
Basing its assessments on the IPC scale for Acute Food Insecurity, the GNAFC network – which includes the UN World Food Programme (WFP) – revealed that the worst-affected countries were Burkina Faso, South Sudan and Yemen.
Across these countries, around 133,000 people were at IPC5 – the highest level of need – and they required immediate action "to avert widespread death and a collapse of livelihoods", the Network's report said.
At least another 28 million people were "one step away from starvation" – IPC4 – across 38 countries and territories, where urgent action saved lives and livelihoods, and prevented famine spreading.
Close to 98 million people facing acute food insecurity in 2020 – or two out of three – were on the African continent.
Not only Africa
Other parts of the world were not spared, with countries including Yemen, Afghanistan, Syria and Haiti featuring among the 10 worst food crises last year.
The authors of the report – the United Nations, the European Union as well as government and non-government agencies – also noted that 39 countries and territories had experienced food crises in the last five years.
In these countries and territories, the population affected by high levels of acute food insecurity (IPC3 or worse) increased from 94 to 147 million people, between 2016 and 2020, the global network said.
It added that in the 55 food-crisis countries and territories covered by the report, more than 75 million children under five were stunted and at least 15 million showed signs of wasting in 2020.
While conflict will remain the major driver of food crises in 2021, COVID-19 and related containment measures and weather extremes will continue to exacerbate acute food insecurity in fragile economies.
Coronavirus impact
"The COVID-19 pandemic has revealed the fragility of the global food system and the need for more equitable, sustainable and resilient systems to nutritiously and consistently feed 8.5 billion people by 2030.
"A radical transformation of our agri-food systems is needed to achieve the Sustainable Development Goals", said the European Union (EU), the UN Food and Agriculture Organization of the United Nations (FAO), the UN World Food Programme (WFP) – founding members of the Global Network – together with the US international development agency, USAID, in a statement.
In March 2021, UN chief Mr. Guterres established a famine-prevention task force, led by UN emergency relief chief Mark Lowcock, along with FAO and WFP and with the support of OCHA and other UN agencies as well as NGO partners.
The Task Force aims to bring coordinated, high-level attention to famine prevention and mobilise support to the most affected countries.
World Bank Supports Serbia's Move Toward Greener, More Resilient, and Inclusive Growth
Serbia is making strides toward accelerating economic growth that is more green, resilient, and inclusive, by implementing a series of legal and policy reforms designed to create a public sector that is more efficient and transparent, as well as better able to enhance the economy's resilience to natural hazards and climate change. The Public Sector Efficiency and Green Recovery Development Policy Loan, approved today by the World Bank Board of Directors, will provide €82.6 million to solidify this reform agenda and quicken Serbia's recovery from the COVID-19 pandemic.
"This budget support operation is an important part of the World Bank Group's engagement in Serbia and is closely linked to the pathways toward reducing poverty and boosting shared prosperity, with a strong focus on environmental sustainability and climate action," says Stephen Ndegwa, World Bank Country Manager for Serbia.
"Public sector reforms and greening the recovery are important vehicles for accelerating Serbia's EU integration agenda.''
The two-pronged operation will support the Republic of Serbia in improving public sector efficiencies and initiating a green recovery, in tandem with the Agence Francaise de Développement, (AFD) – which is supporting the green recovery aspects of this initiative through its own additional financing to the Government of Serbia.
Public sector efficiency improvements are expected to come from a more transparent and efficient public procurement, improved mechanisms for public sector hiring, more efficient management of social protection programs, better control of state aid, and a more predictable legal framework for international transactions.
A green recovery will also focus on reducing air pollution and creating a legal framework for climate policy, actions which are expected to benefit people from all segments of the population.
"For us, this operation is only the beginning of the significant and comprehensive support for Serbia in the field of a green recovery. We are already working with other development partners on creating a program of reforms over the next couple of years to create greener, more resilient, and inclusive growth," concluded Mr. Ndegwa.
Secrets to Successful Selling Online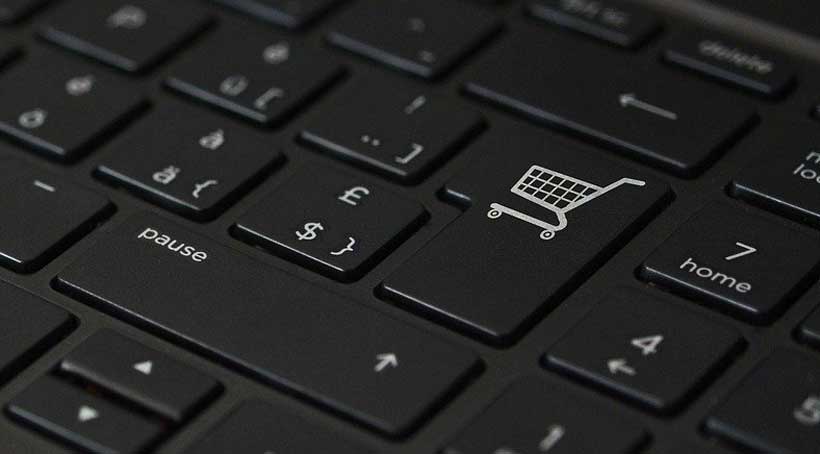 Online commerce has opened a new revenue for people to earn money with very little overhead costs. It's much easier and faster to set up an online shop especially with some of the best eCommerce merchant services available to you on the Internet.
The number one rule you need to adopt right now as a seller is to never overlook the details or turn a blind eye to setting up the foundations of your eCommerce site. Every detail matters, and it's the little ones especially that will lead to overall success, not merely buying and selling inventory alone.
You don't want to be one of those sellers who's so eager to get going you rush through the entire process and end up making several mistakes along the way.
Plenty of eCommerce sites today handle the shipping and payment functions when you sign up, but that doesn't mean you don't have your work cut out for you.
Your job is to make sure your store is continuously selling and to do this, you need to consistently improve your store's performance and monitor it regularly. You need to be mindful of the sales, the seller rating as well as return rates.
Setting up your online store is one thing but keeping it sustainable for long-term and continuous sale is another thing. You got your store to the top of its game, now you need to help it stay there.
Think of these secrets to successful selling as your Must Do List, your bible that paves the way for what success as an entrepreneur looks like. Let's get right to it:
Make Your Page Mobile Friendly – Plenty of customers these days do their online shopping on their mobile phones. It's easy, quick, convenient and sometimes they like to shop on the go. Any content you create today must be optimized for mobile viewing first, and desktop second. It includes your eCommerce stores. If your store is not optimized for mobile viewing, you're already on the losing end. Customers who will be turned off by this inconvenience and purchase from other sellers with better flexibility. Remember you are dealing with a very short attention span.
Offer The Best Prices – Without compromising on your profit margins too much, offer your customers the best value for money prices, and they'll be happy to keep coming back to your store for more. Items that are priced lower show up higher on the search results but be careful that it isn't too low. Your pricing needs to be competitive and to do that, using Amazon's Match Low Price feature to assist you in consistently matching with the lowest pricing of the same product on Amazon.
The Buy Box Is a Must – Products listed on the Buy Box often see an increase in purchases. Therefore, think of this option as the Holy Grail you need to strive to achieve.
Don't Be a Rule Breaker – You can never achieve the success you want if you keep cutting corners and breaking all the rules as you go. Follow the rules set by your eCommerce platform, because they are there for a reason. Follow them, and your account will not be penalized or suspended, and you won't run the risk of losing business.
Never Ignore Your Customers Reviews – Whether good or bad, if you get a review, acknowledge it and thank your customer for taking the time to leave some feedback. If it is a less than favorable review, thank them too and let them know you'll consider their points to improve in the future. Never give in to the temptation to cheat on your reviews. Customers will click on products that have higher ratings. The likelihood of them purchasing it is if it has good reviews and high ratings. If you have a product that always gets bad reviews, take it as a sign that maybe you're better off not selling this item after all.
Integrate Your Systems for Better Efficiency – If you are on multiple other channels, consider integrating your sales channels with your backend systems. automate these processes and eliminate the process of manual data entry, which can cause delayed data processing time as well as costly errors. Not to mention that in business, time is money. Integrating your systems lets you sync various data such as orders, inventory, customers, items as well as shipping and tracking information between your other systems and Amazon.
Set yourself apart with community values
Setting yourself apart from other businesses in 2021 onwards is not just about producing the best or the most unique content. It's about setting up values and aligning your values and principles to appeal to your target market.
These values are:
If you are a company that sells makeup, skincare, household cleaners, or anything that may affect the earth, plants, and animals, then establishing your business values as a vegan is a step approach towards a better tomorrow. Get your brand, company, and products certified with the appropriate agencies to build trust and confidence in your target market. Customers who care about issues like this will be more willing to purchase and support brands that align with their values and principles.
Cultivating sustainable practices
Online commerce relies heavily on shipping and this comes with its set of plastic packaging. Be kinder to Mother Nature by switching your packaging practices to include more sustainable alternatives. This includes using recycled paper or recycled plastic, reducing the amount of packaging paraphernalia such as stickers, bows, and ribbons, and encouraging your customers to send back the empty bottles, boxes, or packaging material after they have used your products.
Supporting gender equality and human rights
The world needs more kindness and equality. Support and speak up for your community's causes. It can be anything from gender equality, LGBTQIA rights, and racial discrimination. Donate to organizations that champion these causes and encourage your customers to do so. You can even donate $1 from every purchase a customer makes to the causes that you care about.