Russia: President Putin likely to have a cake walk in the March presidential poll
Russians who had made a Socialist revolution in 1917 for a new  communist society for providing  the people equality they sought by systemic change and who later in 1990 joined President Michael Gorbachev and Boris Yelstsin to dismantle communist system and erase its legacy and still later in 2000 they elected a former KGB personnel Vladimir Putin as their President, will again go to the polls on 19 March for the country's seventh presidential election and in all likelihood incumbent President Vladimir Putin would get reelected to the Kremlin for a fourth term in office.
The election results would make President Putin the leader with the longest tenure in executive authority of any of the world's major powers.
The Kremlin factions and clans do not approve of the choice of Putin's successor and that would be will be incentivized to consider following the color revolution playbook as a way to offset their rivals begins to increase.
Weak, divided opposition
Like in India, Russian opposition is also split, making Putin's win fairly easy. Indeed, it is fascinating that several of the candidates running in March's election, especially Boris Titov, representing the old "Right Cause" (now the Party of Growth) and to a lesser extent the new face of the Russian Communists, Pavel Grudinin, replacing the old perennial stalwart Gennday Zyuganov, do not expect to win election but are using the campaign to push their respective pro-privatization and anti-globalization programs, in an effort to influence the direction the Russian government will take in the coming years.
With Alexei Navalny sidelined after energizing thousands of Russians in towns and cities across the country to protest in recent months, Sobchak could be an alternative opposition voice. In 2012, billionaire Mikhail Prokhorov ran for president. He came nowhere close to victory — finishing third with nearly 8 percent of the vote — but many believed that had never been the point. Prokhorov, they argued, was a spoiler candidate: a tool for Putin to channel anger at the Kremlin into a non-threatening vote.
Since former reality TV star Ksenia Sobchak announced her candidacy for presidency, deciphering her motivations has become a national obsession. She is the daughter of Anatoly Sobchak, the first democratically-elected mayor of St. Petersburg and a former mentor of President Vladimir Putin. Russian presidential candidate Sobchak is running on an "against all" platform from the Civic Initiative Party in Russia's presidential elections in March.
Sobchak, 35, has a wide-reaching public persona. She is a socialite and former reality TV presenter, turned opposition activist, then opposition journalist and — now — presidential candidate. Her candidacy has come as a shock to many — often referred to as the Russian Paris Hilton, her more than 5 million followers on Instagram are served daily photos of fashion shows, expensive restaurants and far-flung beach holidays.
Ksenia Sobchak's campaign is bringing issues into the public realm—and her ability to pose a question in her capacity as a reporter to Putin at December's marathon press conference was seen as a signal that, even if she is not expected to win, her candidacy is part of the necessary process to consider what happens to Russian politics after Putin retires or departs from this mortal realm.
Many believe Sobchak has been handpicked by the Kremlin to inject vitality in Russia's presidential elections and bolster turnout on March 18, 2018. Is she just the latest Kremlin stooge? Is she a spoiler candidate — someone co-opted by the Kremlin to split the opposition vote — or will she actually further the opposition's cause?
As an independent candidate, she would have to gather 300,000 votes in a matter of weeks — a practically insurmountable challenge. Many see that as evidence that Sobchak has been given the Kremlin's assurance she will be allowed to run — a claim she denies.
During a meeting with Vladimir Putin several weeks ago to discuss a documentary about her father, she said, she had told Putin personally about her decision to run. "He said that every person can make their own decisions and take responsibility for them too," she said.
Many say, immediately after the presidential elections, Ksenia Sobchak will disappear from the political arena.
A problem that will not be solved by the March election is the question of Russia's role in the Eurasian region and the world. In the West, there remains the assumption that US foreign-policy problems with Russia are personal: that they stem from Putin.
Russia won't be able to turn a new leaf in US-Russia relations with a President Navalny, or Sobchak, or even a Titov, not to mention the long-established liberal reformer Grigory Yavlinsky, who has also thrown his hat into the ring.
It goes without saying, however, that a President Grudinin—or a President Maxim Suraikin, who is running under the banner of the neo-Stalinist "Communists of Russia" and released his "Ten Stalinist Strikes on Capitalism and American Imperialism" platform, or the perennial contender Vladimir Zhirinovsky, in for his seventh attempt to become Russia's president—would not be interested in improving relations with Washington
Most of the candidates have similar views with Putin. A different candidate might terminate the Syria intervention, be more flexible on the Ukraine question, be less confrontational and more accommodative to US demands.  But no one stands for Russia giving up its position if not as a super power at least as the regional leader or as one of the great powers who should be consulted on the important matters of the global agenda.
Putin Putin Putin
The current Russian political system was constructed for one person and can only be managed and controlled by one person—Vladimir Putin
Today, Puitn – and not Trump – is the most important leader of the world with some amount of dignity. Russians love and respect him and look forward to his forthright actions to weaken the unipolar, dictatorial and fascist mindset of USA.
Vladimir Vladimirovich Putin was born on 7 October 1952 in Leningrad (now Saint Petersburg) in the Soviet Union., served as President of the Russian Federation since 7 May 2012, previously holding the position from 2000 until 2008. He was Prime Minister of the Russian Federation from 1999 until 2000, and again from 2008 until 2012. He studied law at the Saint Petersburg State University, graduating in 1975. Putin was a KGB foreign intelligence officer for 16 years, rising to the rank of Lieutenant Colonel before retiring in 1991 to enter politics in Saint Petersburg. He moved to Moscow in 1996 and joined President Boris Yeltsin's administration, rising quickly through the ranks and becoming Acting President on 31 December 1999, when Yeltsin resigned. Putin won the subsequent 2000 presidential election by a 53% to 30% margin, thus avoiding a runoff with his Communist Party of the Russian Federation opponent, Gennady Zyuganov. He was re-elected President in 2004 with 72% of the vote.
In Putin's first term (2000–2004), he was the emergency man called to take the helm of Russia and stop its slide into catastrophe following the breakup of mighty Soviet Union. The second term was marked by the theme of rebuilding and reconstructing what had been lost during the disasters of the 1990s.
During Vladimir Putin's first presidency, the Russian economy grew for eight straight years, and GDP measured in purchasing power increased by 72%. The growth was a result of the 2000s commodities boom, high oil prices, and prudent economic and fiscal policies. Because of constitutionally mandated term limits, Putin was ineligible to run for a third consecutive presidential term in 2008. The 2008 presidential election was won by Dmitry Medvedev, Putin became Prime Minister
In September 2011, after presidential terms were extended from four to six years Putin announced he would seek a third term as president. The election will be held in March 2018, with a term until 2024. Putin has enjoyed high domestic approval ratings during his career (mostly higher than 70%), and received extensive international attention as one of the world's most powerful leaders.
Putin won the March 2012 presidential election with 64% of the vote. Falling oil prices coupled with international sanctions imposed at the beginning of 2014 after Russia's annexation of Crimea and military intervention in Eastern Ukraine led to GDP shrinking by 3.7% in 2015, though the Russian economy rebounded in 2016 with 0.3% GDP growth and is officially out of the recession
During Putin's first eight years in office, industry grew substantially, as did production, construction, real incomes, credit, and the middle class. Putin has also been praised for eliminating widespread barter and thus boosting the economy. Inflation and corruption remained a problem however.   A fund for oil revenue allowed Russia to repay all of the Soviet Union's debts by 200.
The goal of Putin's activity was to create a ruling party, along the lines of the postwar liberal Democrats in Japan that could maintain decades of electoral supremacy, serve as a big-tent grouping allowing for differing factions to exist but remain united in a single political entity, and would develop sustainable mechanisms for leader development and renewal of cadres.
Human rights are of great concern in Russia.
Color revolutions in Europe and elsewhere have not solved any problems and slowly they brought back the old system.
Putin is known for his often tough and sharp language, often alluding to Russian jokes and folk sayings. An Orthodox Christian, Putin is said to attend church services on important dates and holidays on a regular basis and has had a long history of encouraging the construction and restoration of thousands of churches in the region. In 2014, he was reportedly nominated for a Nobel Peace Prize. In 1980, Putin met his future wife, Lyudmila, who was working as a flight attendant at the time. The couple married in 1983 and had two daughters: Maria, born in 1985, and Yekaterina, born in 1986. In early June 2013, after nearly 30 years of marriage, Russia's first couple announced that they were getting a divorce, providing little explanation for the decision, but assuring that they came to it mutually and amicably.
Unconstrained by conventional global norms, his reach has magnified in recent years. In 2016 Russian hackers were accused of tapping into email accounts owned by members of the US Democratic Party in a bid to aid the campaign of Donald Trump, who has regularly praised Putin's leadership style. The Kremlin denies the charges, and President-elect Trump has also dismissed the possibility of outsiders tampering in the election, despite a reported CIA memo suggesting otherwise. Either way, with a likely ally entering the White House, Putin's power may go largely unchecked for years to come.
No matter the fact of Putin's genuine base of support in Russia, the ways that the Kremlin has managed the election process and the inevitable gap that will emerge between actual voter turnout and number of votes cast for Putin with the published results—especially if the target of 70 percent turnout/70 percent in favor of Putin is reached  amidst reports that some degree of fine-tuning was required to meet these goals—will be cited to deny that Putin has any popular mandate to continue to govern.
Against US unipolarity
In the last few years, Russian President Vladimir Putin has been made into a convenient scapegoat for all the West's problems.  If anything goes wrong at home — then blame that bounder Putin.
Russia is known for its policy of anti-Americanism but being a strong economic power with a UN veto, it has levers to upset all moves of USA and NATO against Russia.
During the Cold War era, the US Russia conflict was acute, though both maintained diplomatic and economic channels to continue the "normal" bilateral relationship. .
Being a former top KGB officer, President Putin is not trusted by US leaders who want to use the Kremlin to promote and shield all its capitalist and imperialist crimes.
Many prominent Russians in New Russia particularly in 2005 talked about how Russia, as one of the great powers, could work with the USA in creating a new concert to address critical international problems. But no one—not even the most liberal, pro-Western candidates running—would now advocate for Russian subordination in a US unipolar system.
The use the Russian threat ably is being promoted by US leadership in order to be able to strengthen unipolarity. The so-called 'Russian threat', being used by US politicians and media as the  ever existing threat to them, is not only good for the arms industry, and defense budgets, but for all western politicians who have no answers to the very real threats their public face in their daily lives. They also cover up their failure by naming the Russian threat just like Indian regime points to Pakistan to ward off all its failures, both systemic and administrative.
Western world faces several serious problems, including a knife crime epidemic, a significant rise in the murder rate, a steady rise (over 60%)in homelessness and increasing unemployment, a sharp rise in child and pensioner poverty and a hideously expensive and unreliable public transport system- to name only a few.  But rather than focus on solving them, those in power would rather 'obsess' about non-existent threats from Russia. 'Army Chief warns of Russian threat' has been the routine headline on the media websites and newspapers. It is deliberate attempt to divert people's attention.
As to the 'Russian threat'; the idea that Russia would want to invade or attack the USA, UK and other Atlantic nations is extremely ludicrous.
Domestic scene
Russian politics today is still very far from this model, and Putin's perpetual candidacy is a clear sign that the problem of political succession which bedeviled him in the run-up to the 2008 presidential election (when Putin was constitutionally prohibited from seeking a third consecutive term) still has not been solved. Putin, in many ways, cannot give up power maybe because he and those around him would not have the political and legal guarantees that they require.
Elections in USA, Russia and elsewhere are very routine matter for the government to hold by using all illegal means and would therefore not make any changes for the nation or world. Trump's paid election is not going to change anything for the Americans.  Russians—and the world—will wake up on March 19 to find that not much has changed. But the clock counting down towards domestic and international crises will be running.
Knife crime used to be a rare event in the UK, but in 2017 there were 80 fatal stabbings in London alone. The reality is that Britain is becoming an increasingly dangerous country in which to live. Crime figures released in October showed an underlying 8% increase in the murder rate, with a 13% rise in all police-recorded offenses from June 2016-June 2017. But the ruling elite prefer to scare people about Russia. An imaginary 'Russian threat' has been given precedence over dealing with the genuine threats citizens face at home.
However, President Putin is not at all responsible for all the crimes that take place in western capitals, elsewhere. The people responsible reside not in the Kremlin, but in Whitehall and Oval hall, elsewhere. With utmost cynicism, those who have put many innocent lives at risk, while spending a small fortune on neocon-inspired military 'interventions' overseas, want people transfer their anger on to a foreign bogeyman- Putin is seen as  the most convenient object. .. The strategy of seeking to divert attention from problems at home, by conjuring up the scepter of a menace from abroad, is of course not original: ruling classes throughout history have done this. . Establishments and their media continue to play it to confuse the masses.
Foreign Policy
On March 4, 2012, Vladimir Putin was re-elected to his third term as president. After widespread protests and allegations of electoral fraud, he was inaugurated on May 7, 2012, and shortly after taking office appointed Medvedev as prime minister. Once more at the helm, Putin has continued to make controversial changes to Russia's domestic affairs and foreign policy.
During the period of the tandem with Medvedev, the erstwhile emphasis on modernization was replaced with an anti-crisis approach, to safeguard Russia from the vicissitudes of the global recession. Putin launched his third term by presenting a vision of securing Russia's place in the world as the Eurasian pole of power, an effort that has faltered as the Eurasian Union has underperformed but even more so because of the Ukrainian crisis. There doesn't seem to be an overarching, compelling, captivating vision for the fourth term, other than the slogan "A strong president for a strong Russia."
In December 2012, Putin signed into a law which took effect on January 1, 2013 a ban on the US adoption of Russian children. According to Putin, the legislation is aimed to make it easier for Russians to adopt native orphans. However, the adoption ban spurred international controversy, reportedly leaving nearly 50 Russian children—who were in the final phases of adoption with US citizens at the time that Putin signed the law—in legal limbo.
Putin strained relations with the USA the following year when he granted asylum to Edward Snowden, who is wanted by the USA for leaking classified information from the National Security Agency. In response to Putin's actions, US President Barack Obama canceled a planned meeting with Putin that August.  Around this time, Putin also upset many people with his new anti-gay laws. He made it illegal for gay couples to adopt in Russia
In September 2013, tensions rose between the USA and Syria over Syria's possession of chemical weapons, with the US threatening military action if the weapons were not relinquished.  Putin spoke directly to the U.S.'s position in taking action against Syria, stating that such a unilateral move could result in the escalation of violence and unrest in the Middle East. Putin asserted that the U.S. claim that Bashar al-Assad used the chemical weapons on civilians might be misplaced, with the more likely explanation being the unauthorized use of the weapons by Syrian rebels.
Shortly after the conclusion of the 2014 Winter Olympics, amidst widespread political unrest in the Ukraine, which resulted in the ousting of President Viktor Yanukovych, Putin sent Russian troops into Crimea, a peninsula in the country's northeast coast of the Black Sea. The peninsula had been part of Russia until Nikita Khrushchev, former Premier of the Soviet Union, gave it to Ukraine in 1954. Ukraine's ambassador to the United Nations, Yuriy Sergeyev, claimed that approximately 16,000 troops invaded the territory, and Russia's actions caught the attention of several European countries and the United States, who refused to accept the legitimacy of Russian occupation of east Ukraine.
Putin defended his actions, however, claiming that the troops sent into Ukraine were only meant to enhance Russia's military defenses within the country—referring to Russia's Black Sea Fleet, which has its headquarters in Crimea.
In September 2015, Russia surprised the world by announcing it would begin strategic airstrikes in Syria, aimed at the rebel forces attempting to overthrow President Bashar al-Assad's historically repressive regime.
Months prior to the 2016 US presidential election, well over a dozen U.S. intelligence agencies unilaterally agreed that Russian intelligence was behind the email hacks of the Democratic National Committee (DNC) and John Podesta, who had, at the time, been chairman of Democratic presidential candidate Hillary Clinton's campaign, designed to undermine Clinton's campaign in favor of her Republican opponent Donald Trump. Soon after, the FBI and National Intelligence Agency publicly supported the CIA's assessments. CIA claimed that Putin was personally involved in intervening in the US presidential election. Putin denied any such attempts to disrupt the US election.
Underscoring their attempts to thaw public relations, the Kremlin in late 2017 revealed that a terror attack had been thwarted in St. Petersburg, thanks to intelligence provided by the CIA.
A program was started to increase Russia's share of the European energy market by building submerged gas pipelines bypassing Ukraine and other countries which were often seen as non-reliable transit partners by Russia, especially following Russia-Ukraine gas disputes of the late 2000s (decade). Russia also undermined the rival pipeline project Nabucco by buying the Turkmen gas and redirecting it into Russian pipelines.
Russia diversified its export markets by building the Trans-Siberian oil pipeline to the markets of China, Japan and Korea, as well as the Sakhalin–Khabarovsk–Vladivostok gas pipeline in the Russian Far East. Russia has also recently built several major oil and gas refineries, plants and ports. There was also construction of major hydropower plants, such as the Bureya Dam and the Boguchany Dam, as well as the restoration of the nuclear industry of Russia, with 1 trillion rubles ($42.7 billion) which were allocated from the federal budget to nuclear power and industry development before 2015. A large number of nuclear power stations and units are currently being constructed by the state corporation Rosatom in Russia and abroad.
The ongoing financial crisis began in the second half of 2014 when the Russian ruble collapsed due to a decline in the price of oil and international sanctions against Russia. These events in turn led to loss of investor confidence and capital flight.
It has also been argued that the US/EU sanctions had little to no effect on Russia's economy.
Russia responded with its own sanctions against the West. Additionally, to compensate for the sanctions, Russia developed closer economic ties with Eastern countries. In October 2014, energy, trade and finance agreements with China worth $25 billion were signed. The following year, a $400 billion 30-year natural gas supply agreement was also signed with China.
With peacekeeping as the goal, Russia's foreign policy will proceed slowly and reluctantly, in line with the country's shrinking economy – just as the West hoped it would.
When the commission investigating the crash of the MH17 flight over Donbass announces its conclusion that a Russian missile downed the Boeing aircraft, Moscow will declare the findings nothing but lies and slander.
Moscow will continue to haggle over Ukraine, seeking an end to sanctions in return for this or that concession. Russia will also partially fulfill the Minsk agreements and withdraw a major part of its forces from Syria. The Kremlin will similarly deny that Russian hackers and trolls attacked the US elections and democratic processes in Britain and France.
In fact, Russian actions in the Middle East have actually aided the security of the West. The regime-change obsessed UK and USA were backing so-called 'moderate rebels' in Syria. The Russian military played a key role in the defeat of ISIS and al-Qaeda linked groups there promoting security of USA and Europe. Many western countries provided covert backing for these so-called terror groups. The 'threat' turned out to be entirely bogus. The next time you hear an Establishment figure talking about the 'Russian threat to USA" one should know the regime is making some illegal moves against the people.
In fact, all western nations and their eastern allies jointly working against Islam and Muslims- for sure. . Russia and China, the veto members also support them.
Some rumors
Russia  will adopt a new Constitution that will allow Putin to stay in power ; beyond 2024; Putin will marry a descendant of the Romanov family'; The authorities will re-introduce exit visas for Russians;  Putin will develop multiple sclerosis and hand over power to Chechen leader Ramzan Kadyrov; US hackers will influence Russia's elections and the ruble exchange rate; Russian oligarchs will write a secret letter to Putin asking him to imprison Rosneft head Igor Sechin; The Russian national football team will take a $1 billion bribe from Saudi Arabia to lose their World Cup game; And maybe, everything will turn out differently. The right-leaning, conservative ideological bent will deepen until it starts to resemble monarchism.
Despite the commotion surrounding the World Cup, the authorities will commemorate the 100th anniversary of the assassination of Tsar Nicholas II and his family with pomp and fanfare.
Possibly, Russia will undergo a major political crisis at the point only when Putin, like his predecessor, discoverer cum mentor Yelstsin will no longer be able to govern.
Maybe Putin's ruling regime will begin to show signs of weakness, a Russian Orthodox fundamentalist or progressive liberal will come to power again.
Soon the country's financial system and economy will collapse, or a new "thaw" will improve Russia's relations with the West. One year from now, we'll check back to see.
These are just rumours. Imaginations.
Russia's strong president Putin, the world's most powerful person for years, has asserted the  Russian policies, exerted his country's influence in nearly every corner of the globe; from the motherland to Syria to the US presidential elections, Putin continues to get what he wants.
Unlike Trump or Netanyahu or Modi, Putin is not deceiving his people with false promises and secret agendas.
Before a single ballot is cast, a majority of the US political establishment will already consider the results of this poll to be illegitimate. This readymade prescription is understandable as President Trump got elected with suspected mandate by the US voters.
However, unlike Trump, Putin enjoys real support and love of majority of Russians who continue to want to see their nation a "great".
The reality is that any leader in the Kremlin pursuing Russian national interests is likely to have points of friction with their arch rival USA.  There seems to have no mechanism that would work to dampen down or deconflict those irritants on permanent basis. .
The election may solve nothing: those in the Russian elite who believe that Americans and some Europeans must concede the "reality" of Putin and start doing business with the Kremlin will be disappointed. Also, those in the West who maintain that all anyone needs to do is wait for the inevitable color revolution to depose Putin, that in turn will solve all the outstanding issues that have led to the deterioration of Russia's relations with the West.
But the victory of Vladimir Putin is a foregone conclusion though the USA might try its luck to create problems for Putin in Moscow. Russian do not see or want any alternative to Putinism.
For Russians, Puitn stands for Russian character (Russkii kharact'er) of which they are very proud. They are supportive and fond of assertive stand of the Kremlin.
So, on March 19, 2018 when Russians voters queue up for voting, nothing will have changed and nothing is going to change even after that date. But the two looming problems that the election will not solve will still be there.
All sanctions against Russia are based on lies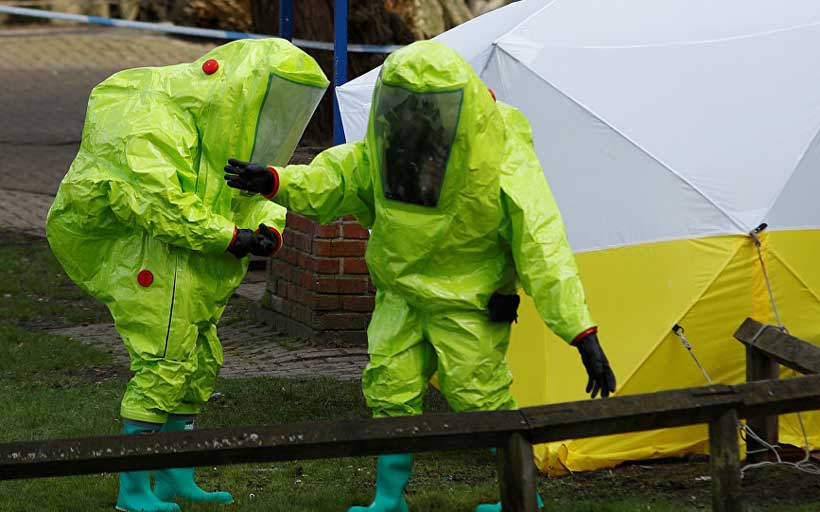 All of the sanctions (economic, diplomatic, and otherwise) against Russia are based on clearly demonstrable intentional falsehoods; and the sanctions which were announced on August 8th are just the latest example of this consistent tragic fact — a fact which will be proven here, with links to the evidence, so that anyone who reads here can easily see that all of these sanctions are founded on lies against Russia.
The latest of these sanctions were announced on Wednesday August 8th. Reuters headlined "U.S. imposes sanctions on Russia for nerve agent attack in UK" and reported that, "Washington said on Wednesday it would impose fresh sanctions on Russia by the end of August after it determined that Moscow had used a nerve agent against a former Russian agent and his daughter in Britain." This was supposedly because "Sergei Skripal, a former colonel in Russia's GRU military intelligence service, and his 33-year-old daughter, Yulia, were found slumped unconscious on a bench in the southern English city of Salisbury in March after a liquid form of the Novichok type of nerve agent was applied to his home's front door. European countries and the United States expelled 100 Russian diplomats after the attack, in the strongest action by President Donald Trump against Russia since he came to office."
However, despite intense political pressure that the UK Government and 'news'media had placed upon the UK's Porton Down intelligence laboratory to assert that the poison had been made in Russia (labs in several countries including the UK have also manufactured it), the Porton Down lab refused to say this. Though the U.S. Government is acting as if Porton Down's statement "determined that Moscow had used a nerve agent," the actual fact is that Porton Down still refuses to say any such thing, at all — this allegation is merely a fabrication by the U.S. Government, including its allies, UK's Government and other Governments and their respective propaganda-media. It's a bald lie.
On March 18th, the great British investigative journalist and former British diplomat Craig Murray had headlined about UK's Foreign Secretary, "Boris Johnson Issues Completely New Story on Russian Novichoks" and he pointed to the key paragraph in the Porton Down lab's statement on this matter — a brief one-sentence paragraph:
Look at this paragraph:
"Russia is the official successor state to the USSR. As such, Russia legally took responsibility for ensuring the CWC [Chemical Weapons Convention] applies to all former Soviet Chemical Weapons stocks and facilities."
It does not need me to point out, that if Porton Down had identified the nerve agent as made in Russia, the FCO [Foreign and Commonwealth Office — UK's foreign ministry] would not have added that paragraph. Plainly they cannot say it was made in Russia.
Murray's elliptical report, which unfortunately was unclearly written — it was rushed, in order to be able to published on the same day, March 18th, when the UK's official response to the Porton Down lab's analysis was published — was subsequently fully explained on March 23rd at the excellent news-site Off-Guardian, which specializes in investigating and interpreting the news-media (in this case, Craig Murray's article, and the evidence regarding it); they headlined "Skripal case: 'closely related agent' claim closely examined'," and concluded their lengthy and detailed analysis:
In short, the ruling cited above, even if read in the most improbably forgiving way possible, shows the UK government does not have the information to warrant any of the claims it has so far made about Russian state involvement in the alleged poisoning of the Skripals. It shows the UK government is currently guilty of lying to Parliament, to the British people, and to the world.
Nothing has been published further about the Skripal/Novichoks matter since then, except speculation that's based on the evidence which was discussed in detail in that March 23rd article at Off-Guardian.
On the basis of this — merely an open case which has never been examined in more detail than that March 23rd analysis did — the Skripal/Novichok case has been treated by the UK Government, and by the U.S. Government, and by governments which are allied with them, and by their news-media, as if it were instead a closed case, in which what was made public constitutes proof that the Skripals had been poisoned by the Russian Government. On that blatantly fraudulent basis, over a hundred diplomats ended up being expelled.
The Porton Down lab still refuses to say anything that the UK Government can quote as an authority confirming that the Skripals had been poisoned by the Russian Government.
All that's left of the matter, then, is a cold case of official lies asserting that proof has been presented, when in fact only official lies have been presented to the public.
The UK Government prohibits the Skripals from speaking to the press, and refuses to allow them to communicate even with their family-members. It seems that they're effectively prisoners of the UK Government — the same Government that claims to be protecting them against Russia.
This is the basis upon which the U.S. State Department, on August 8th, issued the following statement to 'justify' its new sanctions:
Imposition of Chemical and Biological Weapons Control and Warfare Elimination Act Sanctions on Russia
Press Statement
Heather Nauert 
Department Spokesperson
Washington, DC
August 8, 2018
Following the use of a "Novichok" nerve agent in an attempt to assassinate UK citizen Sergei Skripal and his daughter Yulia Skripal, the United States, on August 6, 2018, determined under the Chemical and Biological Weapons Control and Warfare Elimination Act of 1991 (CBW Act) that the Government of the Russian Federation has used chemical or biological weapons in violation of international law or has used lethal chemical or biological weapons against its own nationals.
Following a 15-day Congressional notification period, these sanctions will take effect upon publication of a notice in the Federal Register, expected on or around August 22, 2018.
U.S. law is supposed to be "innocent until proven guilty" — the opposite of legal systems in which the contrary assumption applies: "guilty until proven innocent." However, regarding such matters as invading and destroying Iraq in 2003 upon the basis of no authentic evidence; and invading and destroying Libya in 2011 on the basis of no authentic proof of anyone's guilt; and on the basis of invading and for years trying to destroy Syria on the basis of America's supporting Al Qaeda in Syria against Syria's secular government; and on the basis of lying repeatedly against Russia in order to load sanction after sanction upon Russia and to 'justify' pouring its missiles and thousands of troops onto and near Russia's border as if preparing to invade 'the world's most aggressive country' — the U.S. federal Government routinely violates that fundamental supposition of its own legal system ("innocent until proven guilty"), whenever its rulers wish. And yet, it calls itself a 'democracy'.
Donald Trump constantly says that he seeks improved relations with Russia, but when his own State Department lies like that in order to add yet further to the severe penalties that it had previously placed against Russia for its presumed guilt in the Skripal/Novichok matter, then Trump himself is publicly exposing himself as being a liar about his actual intentions regarding Russia. He, via his Secretary of State Mike Pompeo's State Department, not only is punishing Russia severely for this unproven allegation, but now adds yet further penalties against Russia for it. Trump is being demanded by the U.S. Congress to do this, but it is his choice whether to go along with that demand or else expose that it's based on lies. He likes to accuse his opponents of lying, but, quite obviously, the members of Congress who are demanding these hiked rounds of sanctions against Russia are demanding him to do what he actually wants to do — which is now clearly demonstrated to be the exact opposite of exposing those lies. If Trump is moving toward World War III on the basis of lies, then the only way he can stop doing it is by exposing those lies. He's not even trying to do that.
Nothing is being said in the State Department's cryptic announcement on August 8th that sets forth any reasonable demand which the U.S. Government is making to the Russian Government, such that, if the reasonable demand becomes fulfilled by Russia's Government, then the United States Government and its allies will cease and desist their successive, and successively escalating, rounds of punishment against Russia.
Russia is being offered no path to peace, but only the reasonable expectation of escalating lie-based American 'justifications' to perpetrate yet more American-and-allied aggressions against Russia.
There have been three prior U.S. excuses for applying prior rounds of sanctions against Russia, and all of them have likewise been based upon lies, and varnished with many layers of overstatements.
First, in 2012, there was the Magnitsky Act, which was based upon frauds (subsequently exposed here and here and here) which assert that Sergei Magnitsky was murdered by the Russian Government. The evidence (as linked-to there) is conclusive that he was not; but the U.S. Government and its allies refuse even to consider it.
Then, in 2014, Crimea broke away from Ukraine and joined the Russian Federation, and the U.S. and its allies allege that this was because Russia under Putin 'seized' Crimea from Ukraine, when in fact America under Obama had, just weeks prior to that Crimean breakaway, seized Ukraine and turned it against Russia and against Crimea and the other parts of Ukraine which had voted overwhelmingly for the democratically elected Ukrainian President whom the Obama regime had just overthrown in a bloody coup that had been in the planning ever since at least 2011 inside the Obama Administration. Several rounds of U.S.-and-allied economic sanctions were imposed against Russia for that — for the constant string of lies against Russia, and of constant cover-ups of "the most blatant coup in history,"  which had preceded and caused the breakaway.
These lies originated with Obama; and Trump accuses Obama of lying, but not on this, where Obama really did lie, psychopathically. Instead, Trump makes those lies bipartisan. On what counts the most against Obama, Trump seconds the Obama-lies, instead of exposing them. And yet Trump routinely has accused Obama as having lied, even on matters where it's actually Trump who has been lying about Obama.
Then, there have been the anti-Russia sanctions that are based upon Russiagate and 'Trump is Putin's stooge and stole the election.' That case against Russia has not been proven, and Wikileaks' founder Julian Assange says that what he had published were leaks from the DNC and Podesta's computer, not hacks at all; and yet the sanctions were imposed almost as soon as the Democratic Party's accusations started. Those sanctions, too, are utterly baseless except as being alleged responses to unproven (and likely false) allegations. Furthermore, even in the worst-case scenario: the U.S. Government itself routinely overthrows foreign governments, and continues tapping the phones and electronic communications of foreign governments, and manipulating elections abroad. Even in the worst-case scenario, Russia hasn't done anything that historians haven't already proven that the U.S. Government itself routinely does. That's the case even if Russia is guilty as charged, on all of the U.S-and-allied accusations.
So: Who wants World War III? Apparently, both the Democratic and the Republican Parties do. Obama called Russia the world's most aggressive nation. Trump joins with him in that bipartisan lie. Outside of America itself, most of the world consider the United States to be actually the "greatest threat to peace in the world today." Therefore, why isn't the NATO alliance against America? The NATO alliance is America and most of its vassal-nations: they're all allied against Russia. Their war against Russia never stopped. That 'Cold War' continued, even after the USSR and its communism and its Warsaw Pact mirror-image to NATO, all ended in 1991; and now the intensifying 'cold war' threatens to become very hot. All based on lies. But that seems to be the only type of 'justifications' the U.S.-and-allied tyrants have got.
Either the lies will stop, or else we all will. Trump, as usual, is on the wrong side of the lies. And he seems to be too much of a coward to oppose them, in these cases, which are the most dangerous lies of all. This is how we could all end. Doing something heroic that would stop it, seems to be way beyond him — he doesn't even try. That's the type of cowardice which should be feared, and despised, the most of all. Trump has taken up Obama's worst, and he runs with it. Trump had promised the opposite, during his Presidential campaign. But this is the reality of Trump — a profoundly filthy liar — at least insofar as he has, thus far, shown himself to be. What he will be in the future is all that remains in question. But this is what he has been, up till now.
Author's note: this piece first posted at strategic-culture.org
The importance of the first Russia-Africa Summit
After several years of high-level consultations, Russian President Vladimir Putin has finally hinted that Russia would organize its first Russia-Africa Summit of African leaders and Ministers to roll out a comprehensive strategic road map outlining concrete economic sectors for investment, issues relating to trade and culture for Africa.
Addressing a group of invited African leaders at 2018 BRICS Summit on July 27 in Johannesburg, South Africa, Putin told the gathering "I would like to inform you that we are studying the idea of holding a Russia-Africa summit with the participation of Heads of African states. This could be preceded by meetings of prominent businessmen, policy experts and public figures. And I intend to discuss this with representatives of African countries."
He did not provide specific dates or any further details about the proposed summit, but strongly acknowledged that Russia has always given priority to the development of relations with African countries, based on long-standing traditions of friendship and mutual assistance, and Africa has now emerged as the world's most rapidly developing regions.
The leaders of African countries who attended his special meeting came from Angola, Botswana, Ethiopia, Gabon, Lesotho, Madagascar, Mauritius, Malawi, Mozambique, Namibia, Rwanda, Senegal, the Seychelles, Tanzania, Togo, Uganda, Zambia and Zimbabwe.
Foreign Minister Sergey Lavrov has earlier said in interview with the Hommes d'Afrique magazine that At present, Russia's relations with African countries were progressing both on a bilateral basis and along the line of African regional organisations, primarily the African Union and the Southern African Development Community.
He noted Russia has maintained an intensive political dialogue with African countries on one hand and on other side, representatives from African countries are active participants in international forums hosted by Russia.
"Our African friends note the need for Russia's active presence in the region, and more frequently express their interest in holding a Russia-Africa summit. Such a meeting would undoubtedly help deepen our cooperation on the full range of issues," he explained.
"However, it is necessary to bear in mind that arranging an event of such a scale with the participation of over fifty heads of state and government requires most careful preparation, including in terms of its substantive content," Lavrov further argued.
As such, specific Russian participants in bilateral or multilateral cooperation should be identified, which are not only committed to long-term cooperation but are also ready for large-scale investments in the African markets with account of possible risks and high competition. Equally important is African businesspeople who are looking to work on the Russian market, the Foreign Minister elaborated in his discussion.
Definitely, time was needed to solve all those issues, Lavrov said and suggested, both Russia and Africa could start with experts' meetings, for example, within the framework of the St Petersburg Economic Forum or the Valdai forum and other economic cum business related events where business leaders participate.
He assertively promised that Russia would do its best to raise trade and economic ties to a high level of political cooperation. Currently, Russia's trade with Sub-Saharan countries amounted to $3.6 billion in 2017, compared to $3.3 billion in 2016 and $2.2 billion in 2015.
Maxim Chereshnev, the Chairman of the Board of the Council for the Development of Foreign Trade and International Economic Relations also noted that Russia and African states have a long story of relations. But, what is very important today is the fact that new opportunities are arising for medium size enterprises for collaboration in Russia and Africa.
According to him, nowadays perspectives of business contacts between Russian and African business are actually underestimated, however, there are a huge number of opportunities. For instance, agricultural, high-tech, medicine, energy-saving technologies, logistics and infrastructure projects are really perspective for strengthening Russia-African economic cooperation.
The Russia-Africa summit, would therefore, highlight favorable conditions for active business interaction, participating Russians and Africans establish closer contacts and continue cooperating in key sectors of the economy of both regions. Hence the significance of the proposed summit.
As Professor David Shinn, an Adjunct Professor at the Elliott School of International Affairs, George Washington University, and a former U.S. Ambassador to Ethiopia (1996-99) and Burkina Faso (1987-90), wrote in an email to GNA, Russian government's weakness for investing or boosting economic cooperation compared to many foreign countries has been primarily the question of project financing in Africa.
As authorities have always explained Russia has its own priorities, and Africa is a priority for Russia but it's Russia's own priority to determine the pace and how to raise economic presence in Africa, he argued, and finally added "it neatly makes the argument that the relationship continues to be a low priority. It is difficult to affirm or change policy when key people are not present to make decisions."
As already publicly known, all previous summits held by many foreign countries with Africa, there were concrete financial packages earmarked towards infrastructure development and concrete ways to improve bilateral trade with African countries.
From Russia's perspective, there are undeniably important geopolitical implications working with Africa. Nevertheless, Russia's efforts in the region have been limited thus far which many experts and researchers have attributed to lack of a system of financing policy projects.
Russia–Turkey Relations Need a Stronger Foundation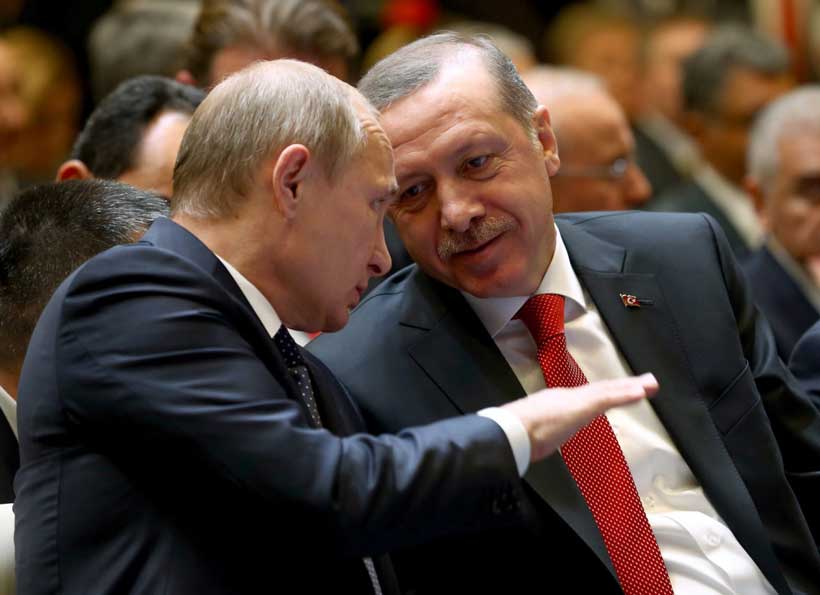 Relations between Russia and Turkey have always been and will always be a controversial subject. Even over the last couple of years, this relationship experienced dramatic ups and downs, sudden U-turns from cooperation to confrontation and back to cooperation.
First, relations between Moscow and Ankara will remain important for both sides. Russia and Turkey are neighbors with extensive and diverse bilateral ties — including trade and investments, energy and construction, as well as a vibrant social, humanitarian and cultural interaction.
Second, there will always be a mixture of common, parallel, overlapping and colliding interests driving Moscow and Ankara in dealing with each other.
Third, various external players — both global powers (the European Union, NATO, and the United States) and regional actors (Iran, Gulf States, and Israel) will continue to have a profound impact on Russia–Turkey relations.
Both sides should be interested in more stable, more predictable and less adversarial Russia–Turkey relations. Let's face it: there will be no real trust between Russia and Turkey until we deal together with the most sensitive, the most divisive, and the most unpleasant issues dividing us.
As the recent history demonstrated, the "agree to disagree" approach is not good enough to move the relationship ahead. Thinking strategically, one can even imagine a more important role for Turkey as a country that might be best suited to facilitate a renewal of the currently nearly dormant NATO-Russian Council.
Russia is not an alternative to Turkey's cooperation with the European Union; neither Turkey is a substitute for Russia working harder to resolve its problems with the United States and Europe. We need Russia–Turkey relationship to acquire a strategic depth of its own.
Relations between Russia and Turkey have always been and will always be a controversial subject. For both countries, this is a very special relationship; it contains a lot of emotions, mythology, prejudices, uneasy legacies of the past, and sometimes unrealistic hopes for the future. The glass remains half-full or half-empty, depending on how you look at it and on whether you are trying to fill it or to drain it.
Even over the last couple of years, this relationship experienced dramatic ups and downs, sudden U-turns from cooperation to confrontation and back to cooperation. The 2015 — 2016 crisis, albeit a short one, demonstrated both the fragility and the resilience of this unique set of connections linking the two countries. No doubt, in years to come we will see more of surprising developments in Russia–Turkey relations that we cannot possibly predict today. Still, there are a number of features of this relationship, which are likely to remain constant in the foreseeable future.
First, relations between Moscow and Ankara will remain important for both sides. Russia and Turkey are neighbors with extensive and diverse bilateral ties — including trade and investments, energy and construction, as well as a vibrant social, humanitarian and cultural interaction. Moreover, they share vast common neighborhood; for both countries, this neighborhood presents tempting opportunities and serious challenges at the same time. Both countries claim a special Eurasian status in world politics that puts them in a league of their own, distinguishing Russia and Turkey from other purely European or Asian states. Therefore, it is hard to imagine the two powers drifting too far away from each other and losing interest in the bilateral relationship.
Second, there will always be a mixture of common, parallel, overlapping, and colliding interests driving Moscow and Ankara in dealing with each other. Elements of cooperation and competition (hopefully, not direct confrontation) will be blended by politicians into a single sweet and sour cocktail and offered to the Russian and Turkish public. We will continue to live with numerous paradoxes. For instance, Turkey is a NATO member, but it plans to purchase the most advanced Russian air defense systems (S-400). The two countries actively cooperate on the ground in Syria, but they have very different attitudes to the current Syrian leadership in Damascus. Russians and Turks are equally interested in stability in the South Caucasus but quite often, unfortunately, they find themselves on the opposite sides of the barricades in the region.
Third, various external players — both global powers (the European Union, NATO, and the United States) and regional actors (Iran, Gulf States, and Israel) will continue to have a profound impact on Russia–Turkey relations. External players can push Moscow and Ankara closer to each other, but they can also push Russians and Turks apart by offering either of them alternative options for strategic, political and economic cooperation. The Russia–Turkey cooperation will also rely on such independent variables as the rise of international terrorism, fluctuations of energy prices, volatility of the global economic and financial system and, more generally, on the fundamentals of the emerging world order.
Both sides should be interested in more stable, more predictable and less adversarial Russia–Turkey relations. It is particularly important today, when the international system at large is becoming less stable and less predictable. Besides, both Russia and Turkey face enormous challenges of economic, social and political modernization in a less than perfect external environment; it would be stupid to add to existing lists of their foreign policy problems a new round of Russia–Turkey confrontation.
So, is it possible to prevent colliding interests from curbing joint work on common problems? What can we do to reduce the risks of potential future crises between Moscow and Ankara? How can we mitigate negative impacts of external factors on our bilateral cooperation?
The immediate answer to these questions is clear — above all, we need to enhance our lines of communication. This is not about preparing the next Erdogan-Putin meeting, nor about generating new technical proposals for the Russian-Turkish Intergovernmental Commission. This is not about mil-to-mil contacts on the ground in Syria. The enhancement of communication should bring it far beyond serving operational needs of political leaders. Let's face it: there will be no real trust between Russia and Turkey until we deal together with the most sensitive, the most divisive, and the most unpleasant issues dividing us. These issues include mutual historical grievances, existing suspicions about one side allegedly supporting subversive and even terrorist groups on the territory of the other side, concerns that the partner country might abruptly reconsider its commitments to cooperation, should it get a better deal from a third party, and so on. If they cannot discuss these issues at the official level today, one should start with a track two format providing for informal expert dialogues.
Even more important would be not to limit such dialogues to articulating existing disagreements and conflicting narratives, but to identify ways, in which disagreements can be bridged, and narratives reconciled. As the recent history demonstrated, the "agree to disagree" approach is not good enough to move the relationship ahead. If resolving difficult problems does not seem possible now, let us at least try to stabilize areas of potential conflict. For instance, Russia and Turkey will continue to disagree on the problem of Nagorno-Karabakh. Nevertheless, they can exercise their respective influence on both sides of the conflict in order to prevent another outbreak of military hostilities and further losses of human lives. Likewise, Moscow and Ankara are not likely to come to a common stance on Crimea. However, Turkey can play an important positive role in preventing any further cultural and civic alienation of the Crimean Tatar population in the peninsula.
Sometimes, what we routinely perceive as a part of the problem might become a part of the solution. For example, the Turkey's membership in NATO is commonly regarded in Russia as an obstacle on the way to more productive security cooperation with Ankara. Counterintuitively, it is exactly the Turkish membership, which can help to reduce risks of dangerous incidents in the Black Sea. These risks started growing in 2014, when both Russia and NATO significantly increased their naval presence here and engaged themselves into ever more frequent naval exercises. Why doesn't Ankara take an initiative in promoting more confidence-building measures between Russia and NATO in the Black Sea? Thinking strategically, one can even imagine a more important role for Turkey as a country that might be best suited to facilitate a renewal of the currently nearly dormant NATO-Russian Council.
It is also important to make sure that cooperation between Russia and Turkey is not regarded by either side as the "second best option" when the "first best option" is not available for this or that reason. Russia is not an alternative to Turkey's cooperation with the European Union; neither Turkey is a substitute for Russia working harder to resolve its problems with the United States and Europe. Situational alliances based on shared frustrations and common complexes of inferiority usually do not last. We need Russia–Turkey relationship to acquire a strategic depth of its own. To quote Saint Augustine, "the higher our structure is to be, the deeper must be its foundation".
First published in our partner RIAC