Russia: President Putin likely to have a cake walk in the March presidential poll
Russians who had made a Socialist revolution in 1917 for a new  communist society for providing  the people equality they sought by systemic change and who later in 1990 joined President Michael Gorbachev and Boris Yelstsin to dismantle communist system and erase its legacy and still later in 2000 they elected a former KGB personnel Vladimir Putin as their President, will again go to the polls on 19 March for the country's seventh presidential election and in all likelihood incumbent President Vladimir Putin would get reelected to the Kremlin for a fourth term in office.
The election results would make President Putin the leader with the longest tenure in executive authority of any of the world's major powers.
The Kremlin factions and clans do not approve of the choice of Putin's successor and that would be will be incentivized to consider following the color revolution playbook as a way to offset their rivals begins to increase.
Weak, divided opposition
Like in India, Russian opposition is also split, making Putin's win fairly easy. Indeed, it is fascinating that several of the candidates running in March's election, especially Boris Titov, representing the old "Right Cause" (now the Party of Growth) and to a lesser extent the new face of the Russian Communists, Pavel Grudinin, replacing the old perennial stalwart Gennday Zyuganov, do not expect to win election but are using the campaign to push their respective pro-privatization and anti-globalization programs, in an effort to influence the direction the Russian government will take in the coming years.
With Alexei Navalny sidelined after energizing thousands of Russians in towns and cities across the country to protest in recent months, Sobchak could be an alternative opposition voice. In 2012, billionaire Mikhail Prokhorov ran for president. He came nowhere close to victory — finishing third with nearly 8 percent of the vote — but many believed that had never been the point. Prokhorov, they argued, was a spoiler candidate: a tool for Putin to channel anger at the Kremlin into a non-threatening vote.
Since former reality TV star Ksenia Sobchak announced her candidacy for presidency, deciphering her motivations has become a national obsession. She is the daughter of Anatoly Sobchak, the first democratically-elected mayor of St. Petersburg and a former mentor of President Vladimir Putin. Russian presidential candidate Sobchak is running on an "against all" platform from the Civic Initiative Party in Russia's presidential elections in March.
Sobchak, 35, has a wide-reaching public persona. She is a socialite and former reality TV presenter, turned opposition activist, then opposition journalist and — now — presidential candidate. Her candidacy has come as a shock to many — often referred to as the Russian Paris Hilton, her more than 5 million followers on Instagram are served daily photos of fashion shows, expensive restaurants and far-flung beach holidays.
Ksenia Sobchak's campaign is bringing issues into the public realm—and her ability to pose a question in her capacity as a reporter to Putin at December's marathon press conference was seen as a signal that, even if she is not expected to win, her candidacy is part of the necessary process to consider what happens to Russian politics after Putin retires or departs from this mortal realm.
Many believe Sobchak has been handpicked by the Kremlin to inject vitality in Russia's presidential elections and bolster turnout on March 18, 2018. Is she just the latest Kremlin stooge? Is she a spoiler candidate — someone co-opted by the Kremlin to split the opposition vote — or will she actually further the opposition's cause?
As an independent candidate, she would have to gather 300,000 votes in a matter of weeks — a practically insurmountable challenge. Many see that as evidence that Sobchak has been given the Kremlin's assurance she will be allowed to run — a claim she denies.
During a meeting with Vladimir Putin several weeks ago to discuss a documentary about her father, she said, she had told Putin personally about her decision to run. "He said that every person can make their own decisions and take responsibility for them too," she said.
Many say, immediately after the presidential elections, Ksenia Sobchak will disappear from the political arena.
A problem that will not be solved by the March election is the question of Russia's role in the Eurasian region and the world. In the West, there remains the assumption that US foreign-policy problems with Russia are personal: that they stem from Putin.
Russia won't be able to turn a new leaf in US-Russia relations with a President Navalny, or Sobchak, or even a Titov, not to mention the long-established liberal reformer Grigory Yavlinsky, who has also thrown his hat into the ring.
It goes without saying, however, that a President Grudinin—or a President Maxim Suraikin, who is running under the banner of the neo-Stalinist "Communists of Russia" and released his "Ten Stalinist Strikes on Capitalism and American Imperialism" platform, or the perennial contender Vladimir Zhirinovsky, in for his seventh attempt to become Russia's president—would not be interested in improving relations with Washington
Most of the candidates have similar views with Putin. A different candidate might terminate the Syria intervention, be more flexible on the Ukraine question, be less confrontational and more accommodative to US demands.  But no one stands for Russia giving up its position if not as a super power at least as the regional leader or as one of the great powers who should be consulted on the important matters of the global agenda.
Putin Putin Putin
The current Russian political system was constructed for one person and can only be managed and controlled by one person—Vladimir Putin
Today, Puitn – and not Trump – is the most important leader of the world with some amount of dignity. Russians love and respect him and look forward to his forthright actions to weaken the unipolar, dictatorial and fascist mindset of USA.
Vladimir Vladimirovich Putin was born on 7 October 1952 in Leningrad (now Saint Petersburg) in the Soviet Union., served as President of the Russian Federation since 7 May 2012, previously holding the position from 2000 until 2008. He was Prime Minister of the Russian Federation from 1999 until 2000, and again from 2008 until 2012. He studied law at the Saint Petersburg State University, graduating in 1975. Putin was a KGB foreign intelligence officer for 16 years, rising to the rank of Lieutenant Colonel before retiring in 1991 to enter politics in Saint Petersburg. He moved to Moscow in 1996 and joined President Boris Yeltsin's administration, rising quickly through the ranks and becoming Acting President on 31 December 1999, when Yeltsin resigned. Putin won the subsequent 2000 presidential election by a 53% to 30% margin, thus avoiding a runoff with his Communist Party of the Russian Federation opponent, Gennady Zyuganov. He was re-elected President in 2004 with 72% of the vote.
In Putin's first term (2000–2004), he was the emergency man called to take the helm of Russia and stop its slide into catastrophe following the breakup of mighty Soviet Union. The second term was marked by the theme of rebuilding and reconstructing what had been lost during the disasters of the 1990s.
During Vladimir Putin's first presidency, the Russian economy grew for eight straight years, and GDP measured in purchasing power increased by 72%. The growth was a result of the 2000s commodities boom, high oil prices, and prudent economic and fiscal policies. Because of constitutionally mandated term limits, Putin was ineligible to run for a third consecutive presidential term in 2008. The 2008 presidential election was won by Dmitry Medvedev, Putin became Prime Minister
In September 2011, after presidential terms were extended from four to six years Putin announced he would seek a third term as president. The election will be held in March 2018, with a term until 2024. Putin has enjoyed high domestic approval ratings during his career (mostly higher than 70%), and received extensive international attention as one of the world's most powerful leaders.
Putin won the March 2012 presidential election with 64% of the vote. Falling oil prices coupled with international sanctions imposed at the beginning of 2014 after Russia's annexation of Crimea and military intervention in Eastern Ukraine led to GDP shrinking by 3.7% in 2015, though the Russian economy rebounded in 2016 with 0.3% GDP growth and is officially out of the recession
During Putin's first eight years in office, industry grew substantially, as did production, construction, real incomes, credit, and the middle class. Putin has also been praised for eliminating widespread barter and thus boosting the economy. Inflation and corruption remained a problem however.   A fund for oil revenue allowed Russia to repay all of the Soviet Union's debts by 200.
The goal of Putin's activity was to create a ruling party, along the lines of the postwar liberal Democrats in Japan that could maintain decades of electoral supremacy, serve as a big-tent grouping allowing for differing factions to exist but remain united in a single political entity, and would develop sustainable mechanisms for leader development and renewal of cadres.
Human rights are of great concern in Russia.
Color revolutions in Europe and elsewhere have not solved any problems and slowly they brought back the old system.
Putin is known for his often tough and sharp language, often alluding to Russian jokes and folk sayings. An Orthodox Christian, Putin is said to attend church services on important dates and holidays on a regular basis and has had a long history of encouraging the construction and restoration of thousands of churches in the region. In 2014, he was reportedly nominated for a Nobel Peace Prize. In 1980, Putin met his future wife, Lyudmila, who was working as a flight attendant at the time. The couple married in 1983 and had two daughters: Maria, born in 1985, and Yekaterina, born in 1986. In early June 2013, after nearly 30 years of marriage, Russia's first couple announced that they were getting a divorce, providing little explanation for the decision, but assuring that they came to it mutually and amicably.
Unconstrained by conventional global norms, his reach has magnified in recent years. In 2016 Russian hackers were accused of tapping into email accounts owned by members of the US Democratic Party in a bid to aid the campaign of Donald Trump, who has regularly praised Putin's leadership style. The Kremlin denies the charges, and President-elect Trump has also dismissed the possibility of outsiders tampering in the election, despite a reported CIA memo suggesting otherwise. Either way, with a likely ally entering the White House, Putin's power may go largely unchecked for years to come.
No matter the fact of Putin's genuine base of support in Russia, the ways that the Kremlin has managed the election process and the inevitable gap that will emerge between actual voter turnout and number of votes cast for Putin with the published results—especially if the target of 70 percent turnout/70 percent in favor of Putin is reached  amidst reports that some degree of fine-tuning was required to meet these goals—will be cited to deny that Putin has any popular mandate to continue to govern.
Against US unipolarity
In the last few years, Russian President Vladimir Putin has been made into a convenient scapegoat for all the West's problems.  If anything goes wrong at home — then blame that bounder Putin.
Russia is known for its policy of anti-Americanism but being a strong economic power with a UN veto, it has levers to upset all moves of USA and NATO against Russia.
During the Cold War era, the US Russia conflict was acute, though both maintained diplomatic and economic channels to continue the "normal" bilateral relationship. .
Being a former top KGB officer, President Putin is not trusted by US leaders who want to use the Kremlin to promote and shield all its capitalist and imperialist crimes.
Many prominent Russians in New Russia particularly in 2005 talked about how Russia, as one of the great powers, could work with the USA in creating a new concert to address critical international problems. But no one—not even the most liberal, pro-Western candidates running—would now advocate for Russian subordination in a US unipolar system.
The use the Russian threat ably is being promoted by US leadership in order to be able to strengthen unipolarity. The so-called 'Russian threat', being used by US politicians and media as the  ever existing threat to them, is not only good for the arms industry, and defense budgets, but for all western politicians who have no answers to the very real threats their public face in their daily lives. They also cover up their failure by naming the Russian threat just like Indian regime points to Pakistan to ward off all its failures, both systemic and administrative.
Western world faces several serious problems, including a knife crime epidemic, a significant rise in the murder rate, a steady rise (over 60%)in homelessness and increasing unemployment, a sharp rise in child and pensioner poverty and a hideously expensive and unreliable public transport system- to name only a few.  But rather than focus on solving them, those in power would rather 'obsess' about non-existent threats from Russia. 'Army Chief warns of Russian threat' has been the routine headline on the media websites and newspapers. It is deliberate attempt to divert people's attention.
As to the 'Russian threat'; the idea that Russia would want to invade or attack the USA, UK and other Atlantic nations is extremely ludicrous.
Domestic scene
Russian politics today is still very far from this model, and Putin's perpetual candidacy is a clear sign that the problem of political succession which bedeviled him in the run-up to the 2008 presidential election (when Putin was constitutionally prohibited from seeking a third consecutive term) still has not been solved. Putin, in many ways, cannot give up power maybe because he and those around him would not have the political and legal guarantees that they require.
Elections in USA, Russia and elsewhere are very routine matter for the government to hold by using all illegal means and would therefore not make any changes for the nation or world. Trump's paid election is not going to change anything for the Americans.  Russians—and the world—will wake up on March 19 to find that not much has changed. But the clock counting down towards domestic and international crises will be running.
Knife crime used to be a rare event in the UK, but in 2017 there were 80 fatal stabbings in London alone. The reality is that Britain is becoming an increasingly dangerous country in which to live. Crime figures released in October showed an underlying 8% increase in the murder rate, with a 13% rise in all police-recorded offenses from June 2016-June 2017. But the ruling elite prefer to scare people about Russia. An imaginary 'Russian threat' has been given precedence over dealing with the genuine threats citizens face at home.
However, President Putin is not at all responsible for all the crimes that take place in western capitals, elsewhere. The people responsible reside not in the Kremlin, but in Whitehall and Oval hall, elsewhere. With utmost cynicism, those who have put many innocent lives at risk, while spending a small fortune on neocon-inspired military 'interventions' overseas, want people transfer their anger on to a foreign bogeyman- Putin is seen as  the most convenient object. .. The strategy of seeking to divert attention from problems at home, by conjuring up the scepter of a menace from abroad, is of course not original: ruling classes throughout history have done this. . Establishments and their media continue to play it to confuse the masses.
Foreign Policy
On March 4, 2012, Vladimir Putin was re-elected to his third term as president. After widespread protests and allegations of electoral fraud, he was inaugurated on May 7, 2012, and shortly after taking office appointed Medvedev as prime minister. Once more at the helm, Putin has continued to make controversial changes to Russia's domestic affairs and foreign policy.
During the period of the tandem with Medvedev, the erstwhile emphasis on modernization was replaced with an anti-crisis approach, to safeguard Russia from the vicissitudes of the global recession. Putin launched his third term by presenting a vision of securing Russia's place in the world as the Eurasian pole of power, an effort that has faltered as the Eurasian Union has underperformed but even more so because of the Ukrainian crisis. There doesn't seem to be an overarching, compelling, captivating vision for the fourth term, other than the slogan "A strong president for a strong Russia."
In December 2012, Putin signed into a law which took effect on January 1, 2013 a ban on the US adoption of Russian children. According to Putin, the legislation is aimed to make it easier for Russians to adopt native orphans. However, the adoption ban spurred international controversy, reportedly leaving nearly 50 Russian children—who were in the final phases of adoption with US citizens at the time that Putin signed the law—in legal limbo.
Putin strained relations with the USA the following year when he granted asylum to Edward Snowden, who is wanted by the USA for leaking classified information from the National Security Agency. In response to Putin's actions, US President Barack Obama canceled a planned meeting with Putin that August.  Around this time, Putin also upset many people with his new anti-gay laws. He made it illegal for gay couples to adopt in Russia
In September 2013, tensions rose between the USA and Syria over Syria's possession of chemical weapons, with the US threatening military action if the weapons were not relinquished.  Putin spoke directly to the U.S.'s position in taking action against Syria, stating that such a unilateral move could result in the escalation of violence and unrest in the Middle East. Putin asserted that the U.S. claim that Bashar al-Assad used the chemical weapons on civilians might be misplaced, with the more likely explanation being the unauthorized use of the weapons by Syrian rebels.
Shortly after the conclusion of the 2014 Winter Olympics, amidst widespread political unrest in the Ukraine, which resulted in the ousting of President Viktor Yanukovych, Putin sent Russian troops into Crimea, a peninsula in the country's northeast coast of the Black Sea. The peninsula had been part of Russia until Nikita Khrushchev, former Premier of the Soviet Union, gave it to Ukraine in 1954. Ukraine's ambassador to the United Nations, Yuriy Sergeyev, claimed that approximately 16,000 troops invaded the territory, and Russia's actions caught the attention of several European countries and the United States, who refused to accept the legitimacy of Russian occupation of east Ukraine.
Putin defended his actions, however, claiming that the troops sent into Ukraine were only meant to enhance Russia's military defenses within the country—referring to Russia's Black Sea Fleet, which has its headquarters in Crimea.
In September 2015, Russia surprised the world by announcing it would begin strategic airstrikes in Syria, aimed at the rebel forces attempting to overthrow President Bashar al-Assad's historically repressive regime.
Months prior to the 2016 US presidential election, well over a dozen U.S. intelligence agencies unilaterally agreed that Russian intelligence was behind the email hacks of the Democratic National Committee (DNC) and John Podesta, who had, at the time, been chairman of Democratic presidential candidate Hillary Clinton's campaign, designed to undermine Clinton's campaign in favor of her Republican opponent Donald Trump. Soon after, the FBI and National Intelligence Agency publicly supported the CIA's assessments. CIA claimed that Putin was personally involved in intervening in the US presidential election. Putin denied any such attempts to disrupt the US election.
Underscoring their attempts to thaw public relations, the Kremlin in late 2017 revealed that a terror attack had been thwarted in St. Petersburg, thanks to intelligence provided by the CIA.
A program was started to increase Russia's share of the European energy market by building submerged gas pipelines bypassing Ukraine and other countries which were often seen as non-reliable transit partners by Russia, especially following Russia-Ukraine gas disputes of the late 2000s (decade). Russia also undermined the rival pipeline project Nabucco by buying the Turkmen gas and redirecting it into Russian pipelines.
Russia diversified its export markets by building the Trans-Siberian oil pipeline to the markets of China, Japan and Korea, as well as the Sakhalin–Khabarovsk–Vladivostok gas pipeline in the Russian Far East. Russia has also recently built several major oil and gas refineries, plants and ports. There was also construction of major hydropower plants, such as the Bureya Dam and the Boguchany Dam, as well as the restoration of the nuclear industry of Russia, with 1 trillion rubles ($42.7 billion) which were allocated from the federal budget to nuclear power and industry development before 2015. A large number of nuclear power stations and units are currently being constructed by the state corporation Rosatom in Russia and abroad.
The ongoing financial crisis began in the second half of 2014 when the Russian ruble collapsed due to a decline in the price of oil and international sanctions against Russia. These events in turn led to loss of investor confidence and capital flight.
It has also been argued that the US/EU sanctions had little to no effect on Russia's economy.
Russia responded with its own sanctions against the West. Additionally, to compensate for the sanctions, Russia developed closer economic ties with Eastern countries. In October 2014, energy, trade and finance agreements with China worth $25 billion were signed. The following year, a $400 billion 30-year natural gas supply agreement was also signed with China.
With peacekeeping as the goal, Russia's foreign policy will proceed slowly and reluctantly, in line with the country's shrinking economy – just as the West hoped it would.
When the commission investigating the crash of the MH17 flight over Donbass announces its conclusion that a Russian missile downed the Boeing aircraft, Moscow will declare the findings nothing but lies and slander.
Moscow will continue to haggle over Ukraine, seeking an end to sanctions in return for this or that concession. Russia will also partially fulfill the Minsk agreements and withdraw a major part of its forces from Syria. The Kremlin will similarly deny that Russian hackers and trolls attacked the US elections and democratic processes in Britain and France.
In fact, Russian actions in the Middle East have actually aided the security of the West. The regime-change obsessed UK and USA were backing so-called 'moderate rebels' in Syria. The Russian military played a key role in the defeat of ISIS and al-Qaeda linked groups there promoting security of USA and Europe. Many western countries provided covert backing for these so-called terror groups. The 'threat' turned out to be entirely bogus. The next time you hear an Establishment figure talking about the 'Russian threat to USA" one should know the regime is making some illegal moves against the people.
In fact, all western nations and their eastern allies jointly working against Islam and Muslims- for sure. . Russia and China, the veto members also support them.
Some rumors
Russia  will adopt a new Constitution that will allow Putin to stay in power ; beyond 2024; Putin will marry a descendant of the Romanov family'; The authorities will re-introduce exit visas for Russians;  Putin will develop multiple sclerosis and hand over power to Chechen leader Ramzan Kadyrov; US hackers will influence Russia's elections and the ruble exchange rate; Russian oligarchs will write a secret letter to Putin asking him to imprison Rosneft head Igor Sechin; The Russian national football team will take a $1 billion bribe from Saudi Arabia to lose their World Cup game; And maybe, everything will turn out differently. The right-leaning, conservative ideological bent will deepen until it starts to resemble monarchism.
Despite the commotion surrounding the World Cup, the authorities will commemorate the 100th anniversary of the assassination of Tsar Nicholas II and his family with pomp and fanfare.
Possibly, Russia will undergo a major political crisis at the point only when Putin, like his predecessor, discoverer cum mentor Yelstsin will no longer be able to govern.
Maybe Putin's ruling regime will begin to show signs of weakness, a Russian Orthodox fundamentalist or progressive liberal will come to power again.
Soon the country's financial system and economy will collapse, or a new "thaw" will improve Russia's relations with the West. One year from now, we'll check back to see.
These are just rumours. Imaginations.
Russia's strong president Putin, the world's most powerful person for years, has asserted the  Russian policies, exerted his country's influence in nearly every corner of the globe; from the motherland to Syria to the US presidential elections, Putin continues to get what he wants.
Unlike Trump or Netanyahu or Modi, Putin is not deceiving his people with false promises and secret agendas.
Before a single ballot is cast, a majority of the US political establishment will already consider the results of this poll to be illegitimate. This readymade prescription is understandable as President Trump got elected with suspected mandate by the US voters.
However, unlike Trump, Putin enjoys real support and love of majority of Russians who continue to want to see their nation a "great".
The reality is that any leader in the Kremlin pursuing Russian national interests is likely to have points of friction with their arch rival USA.  There seems to have no mechanism that would work to dampen down or deconflict those irritants on permanent basis. .
The election may solve nothing: those in the Russian elite who believe that Americans and some Europeans must concede the "reality" of Putin and start doing business with the Kremlin will be disappointed. Also, those in the West who maintain that all anyone needs to do is wait for the inevitable color revolution to depose Putin, that in turn will solve all the outstanding issues that have led to the deterioration of Russia's relations with the West.
But the victory of Vladimir Putin is a foregone conclusion though the USA might try its luck to create problems for Putin in Moscow. Russian do not see or want any alternative to Putinism.
For Russians, Puitn stands for Russian character (Russkii kharact'er) of which they are very proud. They are supportive and fond of assertive stand of the Kremlin.
So, on March 19, 2018 when Russians voters queue up for voting, nothing will have changed and nothing is going to change even after that date. But the two looming problems that the election will not solve will still be there.
Russia, Africa and the Debts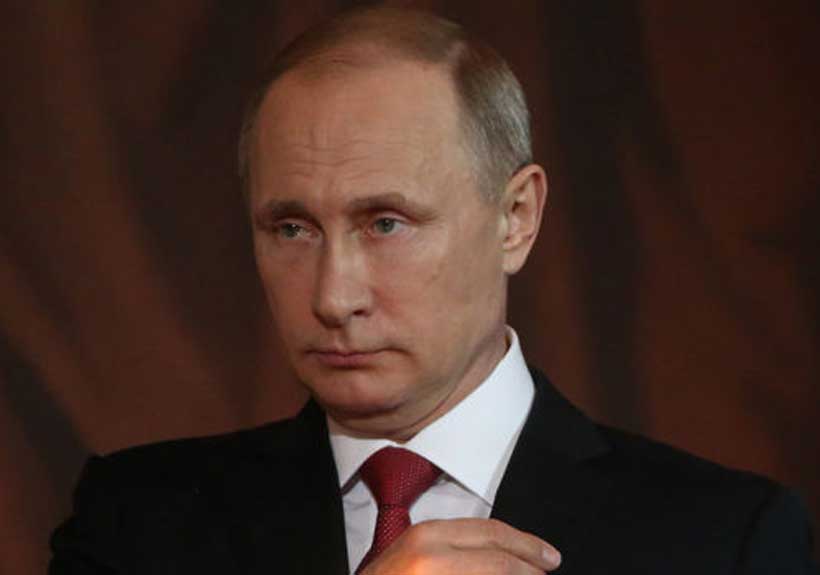 Long seen as a strategic partner, Russia has opened a new chapter and started building better relations with Africa, and most significantly made its move by writing off Africa's debts accumulated from Soviet era. After the Soviet collapse, Russia first attempted at collecting its debts. Indeed, these Soviet-leaning debt-trapped African countries were unable to pay them (these debts) back to Russia.
During the Soviet era, Moscow forged alliances with African countries, especially those that supported its communist idealogy, and supplied them with military equipment and offered technical assistance on bilateral basis. In particular, supplied arms went to Angola, Algeria, Democratic Republic of Congo (DRC), Ethiopia, Namibia, Mozambique, Morocco and South Africa. That Soviet-era form of diplomatic engagement left many African countries indebted to an amount of US$20 billion, according to official documents.
In an interview with TASS, Russian State News Agency, ahead of the first Russia-Africa Summit, Russian President Vladimir Putin explained Soviet's role in the liberation of the continent, support for the struggle of its peoples against colonialism, racism and apartheid. In addition, the enormous help offered Africans to protect their independence and sovereignty, gain statehood, support for national economies, and created capable armed forces for Africa.
"Our African agenda is positive and future-oriented. We do not ally with someone against someone else; and we strongly oppose any geo-political 'games' involving Africa," he said during the interview before referring the debts write-off to Africa. "Let me point out that in the post-Soviet period, at the end of the 20th century, Russia cancelled US$20 billion of African countries' debts to the Soviet Union. This was both an act of generosity and a pragmatic step, because many of the African states were unable to service those debts. We, therefore, decided that it would be best for everyone to start our cooperation from scratch," said President Putin during that interview.
On October 23, 2019, President Vladimir Putin and President of the Arab Republic of Egypt, African Union Chairman and Co-Chairman of the Russia-Africa Summit Abdel Fattah el-Sisi took part in the Russia-Africa Economic Forum. During the plenary session held under the theme "Russia and Africa: Uncovering the Potential for Cooperation" and attended by top officials, politicians and business leaders, and almost 2,000 Russian and foreign companies, the debts write-off as as basis for economic growth and for developing long-tern relations featured prominently.
"Economic issues are an integral part and a priority of Russia's relations with African countries. Developing close business ties serves our common interest, contributes to the sustainable growth, helps to improve quality of life and solve numerous social problems," President Putin said, and then added, "Russia provides systematic assistance to developing the African continent. Our country is participating in an initiative to ease the African countries' debt burden. To date, the total amount of write-offs stands at over US$20 billion. Joint programmes have been launched with a number of countries involving the use of debts to finance national economic growth projects."
On September 5, 2017, President Vladimir Putin attended a meeting of BRICS leaders with delegation heads from invited states, including the Heads of State and Government of Egypt, Tajikistan, Mexico, Guinea and Thailand. The meeting discussed the implementation of the 2030 Agenda for Sustainable Development and prospects for further developing their partner relations. Before the meeting, the BRICS leaders and delegation heads form invited states had a joint photo session, President Putin informed that "Russia has been working actively to implement the 2030 Agenda for Sustainable Development. We have written off over US$20 billion of African countries' debts through the Heavily Indebted Poor Countries Initiative."
On January 30, 2015, President Putin sent his greetings to the 24th Ordinary Session of the Assembly of the African Union Heads of State and Government. The message stated in part: The Russian Federation's relations with our African partners are developing positively. We have established a substantial political dialogue and work actively together in international affairs. Russia's decision to write off much of African countries' debt and the preferential conditions we offer the majority of Africa's traditional export goods open up new possibilities for trade, economic and investment cooperation.
On March 27, 2013,in Durban, South Africa, in a speech at meeting with Heads of African states, President Putin explicitly noted "Over the course of many decades, Russia has provided direct assistance to the African continent. I would like to note that we have written off over 20 billion dollars in debt; we have written off far more than any other G8 nation. We plan to take additional measures to ease the debt burden."
According to the Russian leader, the BRICS group's companies are working actively in the African market; there is a growing influx of investments into various sectors in Africa's economies, from traditional mineral extraction and farming to high technologies and banking. He added BRICS countries are championing the rights and interests of Africa and other nations with emerging economies, speaking out in favour of increasing their role and influence in the global governance system, particularly international financial and economic organizations.
On June 28, 2002, in Kananaskis, Canada, there was a media conference after the G8 Summit. There was one specific question regarding Africa. The G8 approached the plan submitted by African countries in a creative way. What can be Russia's role and place in addressing the global problem of combating poverty?
President Vladimir Putin answered: "As regards Russia, it has traditionally had very good relations with the African continent. We are very perceptive of the problems on the African continent. I must say that Russia has been making a very tangible contribution to solving Africa's problems. Suffice it to say Russia is making a big contribution to the initiative adopted here, a multi-lateral initiative, including the writing off part of African debts. Of all the African debts that are to be written-off, 20% are debts to the Russian Federation. That is US$26 billion."
On May 21, 2007, The Kremlin made available Excerpts of the Transcript of the Cabinet Meeting. Finance Minister Aleksei Kudrin on the meeting of G8 finance ministers. The issue about supporting and helping African countries. Minister Kudrin told the cabinet meeting; "We discussed the implementation of a number of initiatives that should improve the management and transparency of public finances in those countries, including by better employing revenues from the extraction of mineral resources in Africa to fight against poverty."
"We discussed responsible lending and relations with countries that have benefited from debt relief. We are writing off debt, reducing these countries' debt burden, and meanwhile their opportunity to incur new debts is increasing simultaneously. And a number of countries are starting to make huge loans to these countries, taking advantage of the fact that they are no longer in debt and lending to them at such a rate that these countries will once again require help. These instances exist. In fact, this practice is liable to be perceived in a negative way. A number of leading countries in the world are engaged in this practice," he said.
At Sochi summit, Putin's announcement about "debt write-off" was, therefore, nothing new. The Africa's debts write-off debt has been played for years. It featured in Foreign Minister Lavrov speeches, at least between 2007 and 2015, as indicated here from the official website of the Foreign Affairs Ministry.
Remarks by Foreign Minister Sergey Lavrov at the UN Summit for the Adoption of the Post-2015 Development Agenda, New York, September 27, 2015 (1814-27-09-2015).
He said: "Russian development assistance is invariably aimed at solving the most pressing challenges faced by the countries in need. In these efforts, we are neither trying to lecture our partners on how they should build their lives, nor impose political models and values. Poverty eradication is the key objective of Russia's state policy in the area of international development assistance at the global level."
Debt relief is an effective tool in this regard. Under the Heavily Indebted Poor Countries Initiative (HIPC), our country has written off over 20 bn US dollars of the principal debt owed by African countries alone.Russia also contributes to reducing the debt burden of the poorest countries beyond the HIPC through debt-for-aid swaps. We also take other steps towards the settlement of debt owed to Russia, both within multilateral and bilateral formats, he added.
Speech by the Russian Foreign Minister Sergey Lavrov at the reception on the occasion of Africa Day, Moscow, 22 May 2014 (1243-22-05-2014). As it is known, Russia has written off over 20 billion US dollar debt of African states. We are undertaking steps to further ease the debt burden of Africans, including through conclusion of agreements based on the scheme "debt in exchange for development" according to the Foreign Minister.
In April, 2014, the President of the Russian Federation, Vladimir Putin, approved the new State policy concept of the Russian Federation in the area of contribution to international development. Its practical implementation will contribute to the build-up of our participation in the area of assistance to the development of states of the African continent, Lavrov said in the report posted to the website.
Transcript of Remarks by Minister of Foreign Affairs of the Russian Federation Sergey Lavrov at Reception on Occasion of Africa Day, Moscow, May 26, 2008 (751-26-05-2008). "Russia has done a great deal to alleviate the debt burden, particularly in the framework of the Enhanced Heavily Indebted Poor Countries Initiative, and in writing off multilateral debts to the IMF and the International Development Association. The overall amount of the African countries' indebtedness cancelled by us, including on a bilateral basis, exceeds 20 billion dollars, of which about one-half in the last two years," Lavrov told the gathering on Africa Day in 2008.
As far back as May 2007, the Foreign Ministry showed interest in Africa's debts. "We are helping our African partners reduce the burden of foreign debt. We have written off African debt within the framework of the initiative to reduce the indebtedness of the poorest nations," Foreign Minister Sergey Lavrov said at May 25 gathering of a group of ambassadors, diplomats and ministry officials marking Africa Day.
The move signaled Russia's intention to fulfill its commitments made at that time Group of Eight (G8) meetings as well as paving the way to increased trade with the African continent. It was then, signed into law March 10 ratifying the agreement between Russia and African countries it aided during the Soviet era. Russia continued discussions on a full debt write-off on bilateral basis, African countries owed nearly US$20 billion. The debt was primarily through weapon deliveries, according to the official transcript.
"The most important aspect of economic cooperation in our foreign policy is to encourage African countries to trade with us and to not only depend on development aid. Always looking for aid makes these countries less productive and funds for projects end up in foreign banks at the expense of the suffering population," Lavrov said.
In March 2019, President Vladimir Putin chaired a meeting of the Commission for Military-Technical Cooperation with Foreign States and Kremlin's website transcript pointed to the geographic reach of military-technical cooperation as constantly expanding, with the number of partners already in more than 100 countries worldwide.
Since then, President Putin has repeatedly called for renewed efforts, not only, in preserving, but also, in strengthening Russia's leading position on the global arms market, primarily in the high-tech sector, amid tough competition. He further called for reliance on the rich experience in this sphere and building up consistently military technology cooperation with foreign states.
"We strictly observe international norms and principles in this area. We supply weapons and military equipment solely in the interests of security, defence and anti-terrorism efforts. In each case, we thoroughly assess the situation and try to predict the developments in the specific region. There are no bilateral contracts ever targeted against third countries, against their security interests," he explained.
According to the Kremlin website, Russia targeted global export contracts worth 50 billion dollars in 2018. Russia's export priority is to expand its scope and strengthen its position on the market.
Over the past years, strengthening military-technical cooperation has been a strong part of the foreign policy of the Russian Federation. Russia has signed bilateral military-technical cooperation agreements with many African countries. On the other hand, Moscow's post-Cold War relations with Africa, undoubtedly, lean toward military support and arms trade. Analysis by the Stockholm International Peace Research Institute (SIPRI) indicates that between 2014 and 2018, Russia accounted for 49% of arms imports to North Africa and 28% to Sub-Saharan Africa.
Africa has started accumulating fresh debts. For example, Johan Burger's article details crucial information in relation to Russia's military interests in Africa. Russia has established or intends to establish military bases in Sudan along the Red Sea Coast, Somaliland, and Egypt. Another publication highlights Russia's military bases in Madagascar, Mozambique, and Guinea. Lately, the Central African Republic intends to host a Russian military base.
Last October, President of the Arab Republic of Egypt, African Union Chairman and Co-Chairman of the Russia-Africa Summit, Abdel Fattah el-Sisi, noted in his speech at the plenary session of the Russia-Africa Economic Forum: "Africa welcomes the efforts to encourage an open door policy and cooperation with its partners with a view to making a breakthrough in developing its economy. Russia and other foreign countries as well as international financial organizations have to develop cooperation and invest in Africa."
Further, the Egyptian leader urged international and regional financial organizations to take part in funding Africa's economic growth and to give it financial guarantees on consolidating its economic potential. This would help promote trade and investment. Further urged foreign countries to grant African states generous terms for their projects and development programmes, which will help Africa reach its dream – to embark on the road of progress, modernization and sustainable development.
Before concluding his speech, President Abdel Fattah el-Sisi emphasized that cooperation with Africa must be based on common interests, on the protection of African property, which would allow Africa to promote comprehensive sustainable development by carrying out three major goals.
First, it is necessary to accelerate economic reforms and create a businesslike atmosphere by establishing close partnership with the private sector. Second, it is essential to implement social justice principles with the broad participation of society. Third, it is necessary to consolidate peace and stability in accordance with the African Union's Agenda 2063 and Sustainable Development Goals 2030.
Significantly noting that African Union officials have repeatedly urged African leaders to prioritize Africa's Agenda 2063 – a strategic framework for delivering on Africa's goal for inclusive and sustainable development – and the United Nations' Sustainable Development Goals (SDGs). The 15-member UN Security Council has unanimously adopted a resolution welcoming AU initiatives for infrastructure development and pledging support for "African solutions to African problems" in an attempt to achieve the Sustainable Development Goals (SDGs)..
Sergey Lavrov: Violations of journalistic rights and discrimination against media are increasingly evident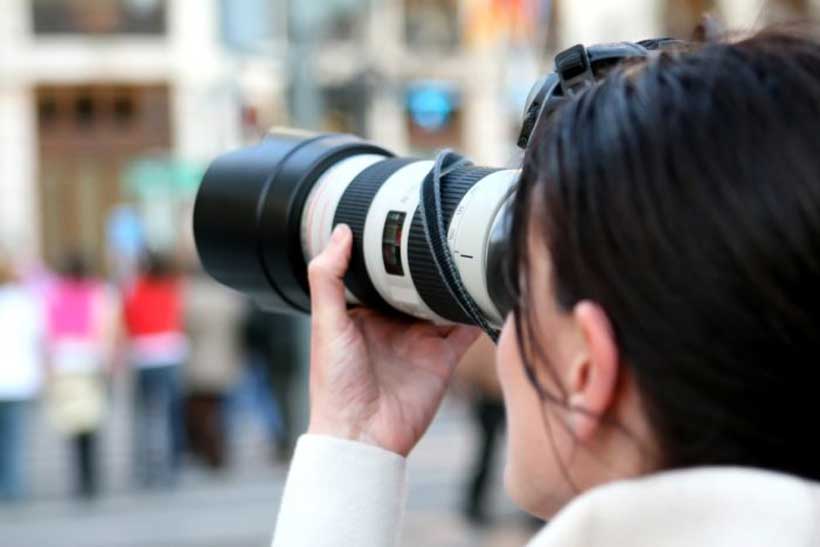 Restrictions imposed by legislative and executive authorities may negatively impact the work done by journalists in Russia. The OSCE Representative on Freedom of the Media, Harlem Désir, raised this concern during the OSCE conference on media freedom in Russia and in the OSCE area, held in Moscow earlier this month. He also drew attention to the problem of the security of journalists and the impunity of those, who commit crimes against them.
Harlem Désir singled out as the most dangerous laws on insulting powers-that-be, fake news, the law on "sovereign Internet," as well as the abuse of the law on countering extremism and the law on foreign agents, particularly in the case of Deutsche Welle. Mr. Désir added that since Russia had voluntarily committed to abide by OSCE standards, it is called upon to protect media freedom, just like any other OSCE member, which he always appeals to in cases of entry bans and obstruction of accreditation for Russian journalists.
While acknowledging the seriousness of the above trends, Harlem Désir still emphasized that the very fact that journalism remains an unsafe profession is an overarching problem that needs to be addressed. He recalled the killings of Anna Politkovskaya in Russia, of Pavel Sheremet in Ukraine and of the Maltese journalist Daphne Caruana Galizia, all of which have gone unpunished, as well as incidents of rough treatment of journalists during the recent protests in Moscow. He welcomed the release of Ivan Golunov, Kirill Vyshinsky and Igor Rudkov, all of whom took part in the conference as speakers. He expressed concern about the fate of the recently detained Svetlana Prokopyeva, and singled out the case of Kirill Vyshinsky as highly important as it involved two OSCE countries, and also the release of Ukrainian citizens Roman Sushchenko and Oleg Sentsov. Kirill Vyshinsky thanked the OSCE representative for his active participation and handed him a list of journalists currently being prosecuted in Ukraine.
The Russian Foreign Minister Sergey Lavrov is concerned about the non-inclusive and opaque nature of projects that are implemented in circumvention of multilateral platforms, such as the Conference on Media Freedom in London, which Russian journalists were not allowed to be present at. Russian media were likewise barred from attending last year's OSCE conference in Kiev (while anyone could be freely accredited at Moscow's conference, Lavrov noted). Sergey Lavrov also criticized the "Journalism Trust Initiative" media questionnaire proposed and organized by Reporters without Borders.
"This is not just an initiative by this particular non-governmental journalistic organization – it is endorsed by the French government," Lavrov said.
"Each time someone wants to find information on a particular topic, modern technology will dish out for him exactly what Reporters Without Borders thinks is right," he added. Lavrov said there was a link between the current trends to constraint freedom of speech and discriminate against the media to the West's desire to reduce the "Russian-language area" in the world and its "fear of fair competition in the information space."
Sergey Lavrov criticized attempts to deny accreditation for Deutsche Welle, as well as any other media outlet in a clear reference to calls earlier made to this effect by the State Duma lower house of the Russian parliament to recognize the German news agency as a foreign agent. Lavrov added that DW journalists had been summoned to the Foreign Ministry for a meeting with the deputy director of the Ministry's Department of Information and Press where they admitted as "incorrect" their coverage of the summer protests in Moscow. Maria Zakharova explained that Deutsche Welle published routes of unauthorized marches, which she said could be construed as political agitation.
Commenting on the laws adopted in Russia, which can hamper the work of the media, Sergey Lavrov noted that they are fully in line with the provisions of the International Covenant on Civil and Political Rights, which allows certain restrictions of free speech in cases when it violates state laws concerning protection of morality and national security.
"We will protect our culture and values, including by legislative means," Sergei Lavrov emphasized. He proposed to reassert the commitments to safeguarding freedom of speech and access to information made by the OSCE countries during the 1990s at the forthcoming meeting of the OSCE foreign ministers in Bratislava, and to hold a roundtable within the OSCE framework where journalists could agree how best to draw a line between quality journalism and propaganda.
From our partner International Affairs
Global protests: Russia and China risk ending up on the wrong side of history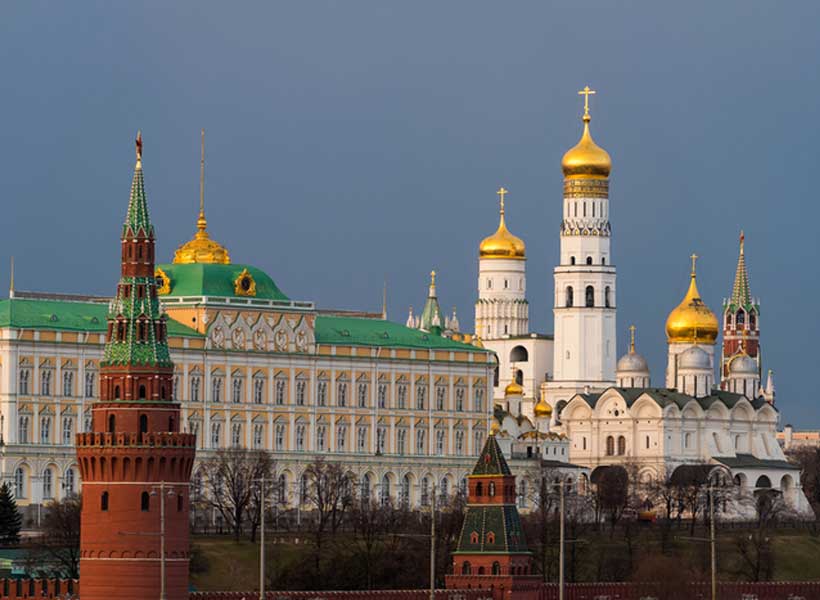 Widespread perceptions see Russia together with China as the rising powers in the Middle East as a result of America's flip flops in Syria and US president Donald J. Trump's transactional approach towards foreign policy as well as Russian and Chinese support for regimes irrespective of how non-performing and/or repressive they may be.
Russia has sought to capitalize in other parts of the world, particularly Africa, on its newly found credibility in the Middle East as part of its projection of itself as a world power on par with the United States and China.
African leaders gathered in late October in the Black Sea resort of Sochi for the first ever Russian African summit chaired by president Vladimir Putin. China has hosted similar regional summits.
Mr. Putin has proven adept at playing a weak hand well and for now, Russia alongside China, that has the financial and trading muscle that Moscow lacks, are basking in their glory.
Yet, Russia and China could find themselves in tricky situations with protests across the globe from Latin America to Hong Kong threatening to put the two powers on the wrong side of history.
Iran, Russia's partner in supporting Syrian president Bashar al-Assad and a strategic node in China's Belt and Road initiative, is already struggling to come to grips with being in the bull's eye of protesters.
Protesters in Iraq have denounced Iranian influence in the country while Iran's Lebanese Shiite ally, Hezbollah, is part of the elite that protesters hold responsible for their country's economic malaise.
Russia and China are well aware of the risk. Not only because of the resilience of protest in Hong Kong but also because of past popular revolts in former Soviet republics that constitute Russia's soft underbelly and in some cases border on the strategically important but troubled Chinese north-western province of Xinjiang.
Recent protests in Kazakhstan were as much about domestic governance issues as they were about Chinese influence in the country and the crackdown on Turkic Muslims, including ethnic Kazakhs in Xinjiang.
Central Asia, moreover, is potentially for China a black swan. It is together with Southeast Asian nations Laos and Cambodia, home to countries most indebted to China.
A recent study by scholars at Harvard University's Kennedy School, the University of Munich and the Kiel Institute for the World Economy concluded that about half of Chinese overseas lending remained unrecorded leaving Central Asian and other nations with no precise oversight of their debt.
"These hidden overseas debts pose serious challenges for country risk analysis and bond pricing," the study warned.
The risk of ending up on the wrong side of history looms even larger with Russia seeing prevention and/or countering of popular revolts as one of its goals in attempting to stabilize the Middle East, a region wracked by conflict and wars.
Russia, as part of its stabilization effort in the wake of its intervention in Syria, has proposed replacing the US defense umbrella in the Gulf with a multilateral security arrangement.
"Russia is seeking stability which includes preventing colour revolutions," said Maxim Grigoryev, director of the Moscow-based Foundation for the Study of Democracy, using the term employed to describe popular revolts in countries that once were part of the Soviet Union.
Echoing Kremlin policy, Mr. Grigoryev said Syria was "a model of stabilizing a regime and countering terrorism."
Russian military intervention in Syria has helped president Bashar al-Assad gain the upper hand in a more than eight-year long brutal war in which the Syrian government has been accused of committing crimes against humanity.
Russia has denied allegations that its air force has repeatedly targeted hospitals and other civil institutions.
Russia's definition of stability with Syria as its model is unlikely to go down well with youth-driven protests that have already affected twelve of the Arab League's 22 members.
In some of the most dramatic incidents, this year's popular revolts forced the leaders of Algeria, Sudan and Lebanon to resign. Iraqi prime minister Adil Abdul-Mahdi is next in line.
Latin America and Africa, like the Middle East and Central Asia, home to often poorly governed, resource-rich countries with youthful populations, are in many ways not that different.
Some Latin American leaders, including Argentine Foreign Minister Jorge Faurie and Luis Almagro, the secretary-general of the Organization of American States, have denounced what they see as interference in protests in Chile, Ecuador, Bolivia and Haiti by two Russia and China-backed countries, Venezuela and Cuba.
Ecuador's interior minister, María Paula Romo, said last month that authorities had arrested 17 people at an airport, "most of them Venezuelans . . . carrying information about the protests."
Policy analysts Moisés Naím and Brian Winter argued that irrespective of whether Venezuela and Cuba have sought to exploit continental discontent, "Latin America was already primed to combust."
Messrs. Naim and Winter attribute popular anger to disappointing economic growth, stagnating wages, rising costs of living, mounting inequality, and corruption on the back of a commodity boom that significantly raised expectations.
Russian and Chinese support for embattled regimes at the risk of alienating protesters, who have proven in among others Chile, Iraq and Hong Kong undeterred by repressive efforts to squash their protests, will have paid off if it helps engineer the kind of stability Mr. Grigoryev is advocating.
Russian and Chinese leaders may be banking on a development akin to what Messrs. Moses and Winter describe as the emergence of repressive Latin American regimes in the 1970s and 1980s as a result of leaders' failure to tackle slowing economic growth. The failure fuelled a decline of faith in democracy and the rise of populists.
"The same gears may churn toward mayhem and division, sown from within Latin American countries and without. Venezuela and Cuba may not be the main reason for the current protests. But if the region continues down its current path, it will be vulnerable to the next conspiracy, whether from Havana, Caracas, or somewhere else," Messrs. Moses and Winter warned.
Events elsewhere in the world may well unfold differently. Yet, Russia and China could ultimately find themselves on the wrong side of history in an era of global breakdown of popular confidence in political systems and incumbent leadership and increasingly uncompromising, determined and resourceful protests.
Said Timothy Kaldas, a senior fellow at the Tahrir Institute for Middle East Policy, commenting on the protests in the Middle East: "This isn't a revolution against a prime minister or a president. It's an uprising demanding the departure of the entire ruling class," the very people Russia and China would like to see remain in place.