Russia: President Putin likely to have a cake walk in the March presidential poll
Russians who had made a Socialist revolution in 1917 for a new  communist society for providing  the people equality they sought by systemic change and who later in 1990 joined President Michael Gorbachev and Boris Yelstsin to dismantle communist system and erase its legacy and still later in 2000 they elected a former KGB personnel Vladimir Putin as their President, will again go to the polls on 19 March for the country's seventh presidential election and in all likelihood incumbent President Vladimir Putin would get reelected to the Kremlin for a fourth term in office.
The election results would make President Putin the leader with the longest tenure in executive authority of any of the world's major powers.
The Kremlin factions and clans do not approve of the choice of Putin's successor and that would be will be incentivized to consider following the color revolution playbook as a way to offset their rivals begins to increase.
Weak, divided opposition
Like in India, Russian opposition is also split, making Putin's win fairly easy. Indeed, it is fascinating that several of the candidates running in March's election, especially Boris Titov, representing the old "Right Cause" (now the Party of Growth) and to a lesser extent the new face of the Russian Communists, Pavel Grudinin, replacing the old perennial stalwart Gennday Zyuganov, do not expect to win election but are using the campaign to push their respective pro-privatization and anti-globalization programs, in an effort to influence the direction the Russian government will take in the coming years.
With Alexei Navalny sidelined after energizing thousands of Russians in towns and cities across the country to protest in recent months, Sobchak could be an alternative opposition voice. In 2012, billionaire Mikhail Prokhorov ran for president. He came nowhere close to victory — finishing third with nearly 8 percent of the vote — but many believed that had never been the point. Prokhorov, they argued, was a spoiler candidate: a tool for Putin to channel anger at the Kremlin into a non-threatening vote.
Since former reality TV star Ksenia Sobchak announced her candidacy for presidency, deciphering her motivations has become a national obsession. She is the daughter of Anatoly Sobchak, the first democratically-elected mayor of St. Petersburg and a former mentor of President Vladimir Putin. Russian presidential candidate Sobchak is running on an "against all" platform from the Civic Initiative Party in Russia's presidential elections in March.
Sobchak, 35, has a wide-reaching public persona. She is a socialite and former reality TV presenter, turned opposition activist, then opposition journalist and — now — presidential candidate. Her candidacy has come as a shock to many — often referred to as the Russian Paris Hilton, her more than 5 million followers on Instagram are served daily photos of fashion shows, expensive restaurants and far-flung beach holidays.
Ksenia Sobchak's campaign is bringing issues into the public realm—and her ability to pose a question in her capacity as a reporter to Putin at December's marathon press conference was seen as a signal that, even if she is not expected to win, her candidacy is part of the necessary process to consider what happens to Russian politics after Putin retires or departs from this mortal realm.
Many believe Sobchak has been handpicked by the Kremlin to inject vitality in Russia's presidential elections and bolster turnout on March 18, 2018. Is she just the latest Kremlin stooge? Is she a spoiler candidate — someone co-opted by the Kremlin to split the opposition vote — or will she actually further the opposition's cause?
As an independent candidate, she would have to gather 300,000 votes in a matter of weeks — a practically insurmountable challenge. Many see that as evidence that Sobchak has been given the Kremlin's assurance she will be allowed to run — a claim she denies.
During a meeting with Vladimir Putin several weeks ago to discuss a documentary about her father, she said, she had told Putin personally about her decision to run. "He said that every person can make their own decisions and take responsibility for them too," she said.
Many say, immediately after the presidential elections, Ksenia Sobchak will disappear from the political arena.
A problem that will not be solved by the March election is the question of Russia's role in the Eurasian region and the world. In the West, there remains the assumption that US foreign-policy problems with Russia are personal: that they stem from Putin.
Russia won't be able to turn a new leaf in US-Russia relations with a President Navalny, or Sobchak, or even a Titov, not to mention the long-established liberal reformer Grigory Yavlinsky, who has also thrown his hat into the ring.
It goes without saying, however, that a President Grudinin—or a President Maxim Suraikin, who is running under the banner of the neo-Stalinist "Communists of Russia" and released his "Ten Stalinist Strikes on Capitalism and American Imperialism" platform, or the perennial contender Vladimir Zhirinovsky, in for his seventh attempt to become Russia's president—would not be interested in improving relations with Washington
Most of the candidates have similar views with Putin. A different candidate might terminate the Syria intervention, be more flexible on the Ukraine question, be less confrontational and more accommodative to US demands.  But no one stands for Russia giving up its position if not as a super power at least as the regional leader or as one of the great powers who should be consulted on the important matters of the global agenda.
Putin Putin Putin
The current Russian political system was constructed for one person and can only be managed and controlled by one person—Vladimir Putin
Today, Puitn – and not Trump – is the most important leader of the world with some amount of dignity. Russians love and respect him and look forward to his forthright actions to weaken the unipolar, dictatorial and fascist mindset of USA.
Vladimir Vladimirovich Putin was born on 7 October 1952 in Leningrad (now Saint Petersburg) in the Soviet Union., served as President of the Russian Federation since 7 May 2012, previously holding the position from 2000 until 2008. He was Prime Minister of the Russian Federation from 1999 until 2000, and again from 2008 until 2012. He studied law at the Saint Petersburg State University, graduating in 1975. Putin was a KGB foreign intelligence officer for 16 years, rising to the rank of Lieutenant Colonel before retiring in 1991 to enter politics in Saint Petersburg. He moved to Moscow in 1996 and joined President Boris Yeltsin's administration, rising quickly through the ranks and becoming Acting President on 31 December 1999, when Yeltsin resigned. Putin won the subsequent 2000 presidential election by a 53% to 30% margin, thus avoiding a runoff with his Communist Party of the Russian Federation opponent, Gennady Zyuganov. He was re-elected President in 2004 with 72% of the vote.
In Putin's first term (2000–2004), he was the emergency man called to take the helm of Russia and stop its slide into catastrophe following the breakup of mighty Soviet Union. The second term was marked by the theme of rebuilding and reconstructing what had been lost during the disasters of the 1990s.
During Vladimir Putin's first presidency, the Russian economy grew for eight straight years, and GDP measured in purchasing power increased by 72%. The growth was a result of the 2000s commodities boom, high oil prices, and prudent economic and fiscal policies. Because of constitutionally mandated term limits, Putin was ineligible to run for a third consecutive presidential term in 2008. The 2008 presidential election was won by Dmitry Medvedev, Putin became Prime Minister
In September 2011, after presidential terms were extended from four to six years Putin announced he would seek a third term as president. The election will be held in March 2018, with a term until 2024. Putin has enjoyed high domestic approval ratings during his career (mostly higher than 70%), and received extensive international attention as one of the world's most powerful leaders.
Putin won the March 2012 presidential election with 64% of the vote. Falling oil prices coupled with international sanctions imposed at the beginning of 2014 after Russia's annexation of Crimea and military intervention in Eastern Ukraine led to GDP shrinking by 3.7% in 2015, though the Russian economy rebounded in 2016 with 0.3% GDP growth and is officially out of the recession
During Putin's first eight years in office, industry grew substantially, as did production, construction, real incomes, credit, and the middle class. Putin has also been praised for eliminating widespread barter and thus boosting the economy. Inflation and corruption remained a problem however.   A fund for oil revenue allowed Russia to repay all of the Soviet Union's debts by 200.
The goal of Putin's activity was to create a ruling party, along the lines of the postwar liberal Democrats in Japan that could maintain decades of electoral supremacy, serve as a big-tent grouping allowing for differing factions to exist but remain united in a single political entity, and would develop sustainable mechanisms for leader development and renewal of cadres.
Human rights are of great concern in Russia.
Color revolutions in Europe and elsewhere have not solved any problems and slowly they brought back the old system.
Putin is known for his often tough and sharp language, often alluding to Russian jokes and folk sayings. An Orthodox Christian, Putin is said to attend church services on important dates and holidays on a regular basis and has had a long history of encouraging the construction and restoration of thousands of churches in the region. In 2014, he was reportedly nominated for a Nobel Peace Prize. In 1980, Putin met his future wife, Lyudmila, who was working as a flight attendant at the time. The couple married in 1983 and had two daughters: Maria, born in 1985, and Yekaterina, born in 1986. In early June 2013, after nearly 30 years of marriage, Russia's first couple announced that they were getting a divorce, providing little explanation for the decision, but assuring that they came to it mutually and amicably.
Unconstrained by conventional global norms, his reach has magnified in recent years. In 2016 Russian hackers were accused of tapping into email accounts owned by members of the US Democratic Party in a bid to aid the campaign of Donald Trump, who has regularly praised Putin's leadership style. The Kremlin denies the charges, and President-elect Trump has also dismissed the possibility of outsiders tampering in the election, despite a reported CIA memo suggesting otherwise. Either way, with a likely ally entering the White House, Putin's power may go largely unchecked for years to come.
No matter the fact of Putin's genuine base of support in Russia, the ways that the Kremlin has managed the election process and the inevitable gap that will emerge between actual voter turnout and number of votes cast for Putin with the published results—especially if the target of 70 percent turnout/70 percent in favor of Putin is reached  amidst reports that some degree of fine-tuning was required to meet these goals—will be cited to deny that Putin has any popular mandate to continue to govern.
Against US unipolarity
In the last few years, Russian President Vladimir Putin has been made into a convenient scapegoat for all the West's problems.  If anything goes wrong at home — then blame that bounder Putin.
Russia is known for its policy of anti-Americanism but being a strong economic power with a UN veto, it has levers to upset all moves of USA and NATO against Russia.
During the Cold War era, the US Russia conflict was acute, though both maintained diplomatic and economic channels to continue the "normal" bilateral relationship. .
Being a former top KGB officer, President Putin is not trusted by US leaders who want to use the Kremlin to promote and shield all its capitalist and imperialist crimes.
Many prominent Russians in New Russia particularly in 2005 talked about how Russia, as one of the great powers, could work with the USA in creating a new concert to address critical international problems. But no one—not even the most liberal, pro-Western candidates running—would now advocate for Russian subordination in a US unipolar system.
The use the Russian threat ably is being promoted by US leadership in order to be able to strengthen unipolarity. The so-called 'Russian threat', being used by US politicians and media as the  ever existing threat to them, is not only good for the arms industry, and defense budgets, but for all western politicians who have no answers to the very real threats their public face in their daily lives. They also cover up their failure by naming the Russian threat just like Indian regime points to Pakistan to ward off all its failures, both systemic and administrative.
Western world faces several serious problems, including a knife crime epidemic, a significant rise in the murder rate, a steady rise (over 60%)in homelessness and increasing unemployment, a sharp rise in child and pensioner poverty and a hideously expensive and unreliable public transport system- to name only a few.  But rather than focus on solving them, those in power would rather 'obsess' about non-existent threats from Russia. 'Army Chief warns of Russian threat' has been the routine headline on the media websites and newspapers. It is deliberate attempt to divert people's attention.
As to the 'Russian threat'; the idea that Russia would want to invade or attack the USA, UK and other Atlantic nations is extremely ludicrous.
Domestic scene
Russian politics today is still very far from this model, and Putin's perpetual candidacy is a clear sign that the problem of political succession which bedeviled him in the run-up to the 2008 presidential election (when Putin was constitutionally prohibited from seeking a third consecutive term) still has not been solved. Putin, in many ways, cannot give up power maybe because he and those around him would not have the political and legal guarantees that they require.
Elections in USA, Russia and elsewhere are very routine matter for the government to hold by using all illegal means and would therefore not make any changes for the nation or world. Trump's paid election is not going to change anything for the Americans.  Russians—and the world—will wake up on March 19 to find that not much has changed. But the clock counting down towards domestic and international crises will be running.
Knife crime used to be a rare event in the UK, but in 2017 there were 80 fatal stabbings in London alone. The reality is that Britain is becoming an increasingly dangerous country in which to live. Crime figures released in October showed an underlying 8% increase in the murder rate, with a 13% rise in all police-recorded offenses from June 2016-June 2017. But the ruling elite prefer to scare people about Russia. An imaginary 'Russian threat' has been given precedence over dealing with the genuine threats citizens face at home.
However, President Putin is not at all responsible for all the crimes that take place in western capitals, elsewhere. The people responsible reside not in the Kremlin, but in Whitehall and Oval hall, elsewhere. With utmost cynicism, those who have put many innocent lives at risk, while spending a small fortune on neocon-inspired military 'interventions' overseas, want people transfer their anger on to a foreign bogeyman- Putin is seen as  the most convenient object. .. The strategy of seeking to divert attention from problems at home, by conjuring up the scepter of a menace from abroad, is of course not original: ruling classes throughout history have done this. . Establishments and their media continue to play it to confuse the masses.
Foreign Policy
On March 4, 2012, Vladimir Putin was re-elected to his third term as president. After widespread protests and allegations of electoral fraud, he was inaugurated on May 7, 2012, and shortly after taking office appointed Medvedev as prime minister. Once more at the helm, Putin has continued to make controversial changes to Russia's domestic affairs and foreign policy.
During the period of the tandem with Medvedev, the erstwhile emphasis on modernization was replaced with an anti-crisis approach, to safeguard Russia from the vicissitudes of the global recession. Putin launched his third term by presenting a vision of securing Russia's place in the world as the Eurasian pole of power, an effort that has faltered as the Eurasian Union has underperformed but even more so because of the Ukrainian crisis. There doesn't seem to be an overarching, compelling, captivating vision for the fourth term, other than the slogan "A strong president for a strong Russia."
In December 2012, Putin signed into a law which took effect on January 1, 2013 a ban on the US adoption of Russian children. According to Putin, the legislation is aimed to make it easier for Russians to adopt native orphans. However, the adoption ban spurred international controversy, reportedly leaving nearly 50 Russian children—who were in the final phases of adoption with US citizens at the time that Putin signed the law—in legal limbo.
Putin strained relations with the USA the following year when he granted asylum to Edward Snowden, who is wanted by the USA for leaking classified information from the National Security Agency. In response to Putin's actions, US President Barack Obama canceled a planned meeting with Putin that August.  Around this time, Putin also upset many people with his new anti-gay laws. He made it illegal for gay couples to adopt in Russia
In September 2013, tensions rose between the USA and Syria over Syria's possession of chemical weapons, with the US threatening military action if the weapons were not relinquished.  Putin spoke directly to the U.S.'s position in taking action against Syria, stating that such a unilateral move could result in the escalation of violence and unrest in the Middle East. Putin asserted that the U.S. claim that Bashar al-Assad used the chemical weapons on civilians might be misplaced, with the more likely explanation being the unauthorized use of the weapons by Syrian rebels.
Shortly after the conclusion of the 2014 Winter Olympics, amidst widespread political unrest in the Ukraine, which resulted in the ousting of President Viktor Yanukovych, Putin sent Russian troops into Crimea, a peninsula in the country's northeast coast of the Black Sea. The peninsula had been part of Russia until Nikita Khrushchev, former Premier of the Soviet Union, gave it to Ukraine in 1954. Ukraine's ambassador to the United Nations, Yuriy Sergeyev, claimed that approximately 16,000 troops invaded the territory, and Russia's actions caught the attention of several European countries and the United States, who refused to accept the legitimacy of Russian occupation of east Ukraine.
Putin defended his actions, however, claiming that the troops sent into Ukraine were only meant to enhance Russia's military defenses within the country—referring to Russia's Black Sea Fleet, which has its headquarters in Crimea.
In September 2015, Russia surprised the world by announcing it would begin strategic airstrikes in Syria, aimed at the rebel forces attempting to overthrow President Bashar al-Assad's historically repressive regime.
Months prior to the 2016 US presidential election, well over a dozen U.S. intelligence agencies unilaterally agreed that Russian intelligence was behind the email hacks of the Democratic National Committee (DNC) and John Podesta, who had, at the time, been chairman of Democratic presidential candidate Hillary Clinton's campaign, designed to undermine Clinton's campaign in favor of her Republican opponent Donald Trump. Soon after, the FBI and National Intelligence Agency publicly supported the CIA's assessments. CIA claimed that Putin was personally involved in intervening in the US presidential election. Putin denied any such attempts to disrupt the US election.
Underscoring their attempts to thaw public relations, the Kremlin in late 2017 revealed that a terror attack had been thwarted in St. Petersburg, thanks to intelligence provided by the CIA.
A program was started to increase Russia's share of the European energy market by building submerged gas pipelines bypassing Ukraine and other countries which were often seen as non-reliable transit partners by Russia, especially following Russia-Ukraine gas disputes of the late 2000s (decade). Russia also undermined the rival pipeline project Nabucco by buying the Turkmen gas and redirecting it into Russian pipelines.
Russia diversified its export markets by building the Trans-Siberian oil pipeline to the markets of China, Japan and Korea, as well as the Sakhalin–Khabarovsk–Vladivostok gas pipeline in the Russian Far East. Russia has also recently built several major oil and gas refineries, plants and ports. There was also construction of major hydropower plants, such as the Bureya Dam and the Boguchany Dam, as well as the restoration of the nuclear industry of Russia, with 1 trillion rubles ($42.7 billion) which were allocated from the federal budget to nuclear power and industry development before 2015. A large number of nuclear power stations and units are currently being constructed by the state corporation Rosatom in Russia and abroad.
The ongoing financial crisis began in the second half of 2014 when the Russian ruble collapsed due to a decline in the price of oil and international sanctions against Russia. These events in turn led to loss of investor confidence and capital flight.
It has also been argued that the US/EU sanctions had little to no effect on Russia's economy.
Russia responded with its own sanctions against the West. Additionally, to compensate for the sanctions, Russia developed closer economic ties with Eastern countries. In October 2014, energy, trade and finance agreements with China worth $25 billion were signed. The following year, a $400 billion 30-year natural gas supply agreement was also signed with China.
With peacekeeping as the goal, Russia's foreign policy will proceed slowly and reluctantly, in line with the country's shrinking economy – just as the West hoped it would.
When the commission investigating the crash of the MH17 flight over Donbass announces its conclusion that a Russian missile downed the Boeing aircraft, Moscow will declare the findings nothing but lies and slander.
Moscow will continue to haggle over Ukraine, seeking an end to sanctions in return for this or that concession. Russia will also partially fulfill the Minsk agreements and withdraw a major part of its forces from Syria. The Kremlin will similarly deny that Russian hackers and trolls attacked the US elections and democratic processes in Britain and France.
In fact, Russian actions in the Middle East have actually aided the security of the West. The regime-change obsessed UK and USA were backing so-called 'moderate rebels' in Syria. The Russian military played a key role in the defeat of ISIS and al-Qaeda linked groups there promoting security of USA and Europe. Many western countries provided covert backing for these so-called terror groups. The 'threat' turned out to be entirely bogus. The next time you hear an Establishment figure talking about the 'Russian threat to USA" one should know the regime is making some illegal moves against the people.
In fact, all western nations and their eastern allies jointly working against Islam and Muslims- for sure. . Russia and China, the veto members also support them.
Some rumors
Russia  will adopt a new Constitution that will allow Putin to stay in power ; beyond 2024; Putin will marry a descendant of the Romanov family'; The authorities will re-introduce exit visas for Russians;  Putin will develop multiple sclerosis and hand over power to Chechen leader Ramzan Kadyrov; US hackers will influence Russia's elections and the ruble exchange rate; Russian oligarchs will write a secret letter to Putin asking him to imprison Rosneft head Igor Sechin; The Russian national football team will take a $1 billion bribe from Saudi Arabia to lose their World Cup game; And maybe, everything will turn out differently. The right-leaning, conservative ideological bent will deepen until it starts to resemble monarchism.
Despite the commotion surrounding the World Cup, the authorities will commemorate the 100th anniversary of the assassination of Tsar Nicholas II and his family with pomp and fanfare.
Possibly, Russia will undergo a major political crisis at the point only when Putin, like his predecessor, discoverer cum mentor Yelstsin will no longer be able to govern.
Maybe Putin's ruling regime will begin to show signs of weakness, a Russian Orthodox fundamentalist or progressive liberal will come to power again.
Soon the country's financial system and economy will collapse, or a new "thaw" will improve Russia's relations with the West. One year from now, we'll check back to see.
These are just rumours. Imaginations.
Russia's strong president Putin, the world's most powerful person for years, has asserted the  Russian policies, exerted his country's influence in nearly every corner of the globe; from the motherland to Syria to the US presidential elections, Putin continues to get what he wants.
Unlike Trump or Netanyahu or Modi, Putin is not deceiving his people with false promises and secret agendas.
Before a single ballot is cast, a majority of the US political establishment will already consider the results of this poll to be illegitimate. This readymade prescription is understandable as President Trump got elected with suspected mandate by the US voters.
However, unlike Trump, Putin enjoys real support and love of majority of Russians who continue to want to see their nation a "great".
The reality is that any leader in the Kremlin pursuing Russian national interests is likely to have points of friction with their arch rival USA.  There seems to have no mechanism that would work to dampen down or deconflict those irritants on permanent basis. .
The election may solve nothing: those in the Russian elite who believe that Americans and some Europeans must concede the "reality" of Putin and start doing business with the Kremlin will be disappointed. Also, those in the West who maintain that all anyone needs to do is wait for the inevitable color revolution to depose Putin, that in turn will solve all the outstanding issues that have led to the deterioration of Russia's relations with the West.
But the victory of Vladimir Putin is a foregone conclusion though the USA might try its luck to create problems for Putin in Moscow. Russian do not see or want any alternative to Putinism.
For Russians, Puitn stands for Russian character (Russkii kharact'er) of which they are very proud. They are supportive and fond of assertive stand of the Kremlin.
So, on March 19, 2018 when Russians voters queue up for voting, nothing will have changed and nothing is going to change even after that date. But the two looming problems that the election will not solve will still be there.
Putin's post-Soviet world remains a work in progress, but Africa already looms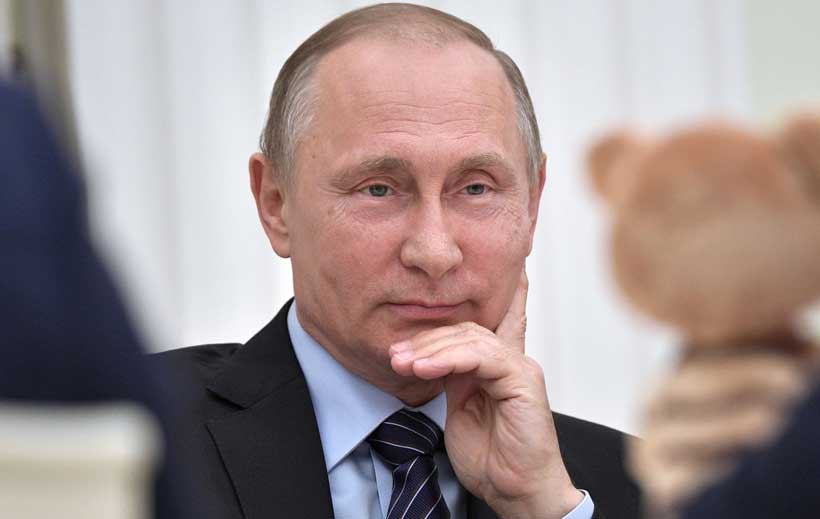 Russian civilisationalism is proving handy as President Vladimir Putin seeks to expand the imaginary boundaries of his Russian World, whose frontiers are defined by Russian speakers and adherents to Russian culture rather than international law and/or ethnicity.
Mr. Putin's disruptive and expansive nationalist ideology has underpinned his aggressive
approach to Ukraine since 2014 with the annexation of Crimea and the stoking of insurgencies in the east of the country. It also underwrites this month's brief intervention in Kazakhstan, even if it was in contrast to Ukraine at the invitation of the Kazakh government.
Mr. Putin's nationalist push in territories that were once part of the Soviet Union may be par for the course even if it threatens to rupture relations between Russia and the West and potentially spark a war. It helps Russia compensate for the strategic depth it lost with the demise of communism in Europe and the collapse of the Soviet Union.
However, equally alarmingly, Mr. Putin appears to be putting building blocks in place that would justify expanding his Russian World in one form or another beyond the boundaries of the erstwhile Soviet Union.
In doing so, he demonstrates the utility of employing plausibly deniable mercenaries not only for military and geopolitical but also ideological purposes.
Standing first in line is the Central African Republic. A resource-rich but failed state that has seen its share of genocidal violence and is situated far from even the most expansive historical borders of the Russian empire, the republic could eventually qualify to be part of the Russian world, according to Mr. Putin's linguistic and cultural criteria.
Small units of the Wagner Group, a private military company owned by one of Mr. Putin's close associates, entered the Centra African Republic once departing French troops handed over to a United Nations peacekeeping force in 2016. Five years later, Wagner has rights to mine the country's gold and diamond deposits.
Perhaps surprisingly, the Russian mercenary presence persuaded President Faustin-Archange Touadera that the African republic should embrace Russian culture.
As a result, university students have been obliged to follow Russian-language classes starting as undergraduates in their first year until their second year of post-graduate studies. The mandate followed the introduction of Russian in the republic's secondary school curriculum in 2019.
Mr. Touadera is expected to ask Mr. Putin for Russian-language instructors during a forthcoming visit to Moscow to assist in the rollout.
Neighbouring Mali could be next in line to follow in Mr. Touadera's footsteps.
Last month, units of the Wagner Group moved into the Sahel nation at the request of a government led by army generals who have engineered two coups in nine months. The generals face African and Western sanctions that could make incorporating what bits of the country they control into the Russian world an attractive proposition.
While it is unlikely that Mr. Putin would want to formally welcome sub-Saharan and Sahel states into his Russian world, it illustrates the pitfalls of a redefinition of internationally recognised borders as civilisational and fluid rather than national, fixed, and legally enshrined.
For now, African states do not fit Mr. Putin's bill of one nation as applied to Ukraine or Belarus. However, using linguistics as a monkey wrench, he could, overtime or whenever convenient, claim them as part of the Russian world based on an acquired language and cultural affinity.
Mr. Putin's definition of a Russian world further opens the door to a world in which the principle of might is right runs even more rampant with the removal of whatever flimsy guard rails existed.
To accommodate the notion of a Russian world, Russian leaders, going back more than a decade, have redefined Russian civilisation as multi-ethnic rather than ethically Russia.
The Central African Republic's stress on Russian-language education constitutes the first indication in more than a decade that Mr. Putin and some of his foreign allies may expand the Russian world's civilisational aspects beyond the erstwhile Soviet Union.
Some critics of Mr. Putin's concept of a Russian world note that Western wars allegedly waged out of self-defense and concern for human rights were also about power and geopolitical advantage.
For example, pundit Peter Beinart notes that NATO-led wars in Serbia, Afghanistan, and Libya "also extended American power and smashed Russian allies at the point of a gun."
The criticism doesn't weaken the legitimacy of the US and Western rejection of Russian civilisationalism. However, it does undermine the United States' ability to claim the moral high ground.
It further constrains Western efforts to prevent the emergence of a world in which violation rather than the inviolability of national borders become the accepted norm.
If Russian interventionism aims to change borders, US interventionism often sought to change regimes. That is one driver of vastly different perceptions of the US role in the world, including Russian distrust of the post-Soviet NATO drive into Eastern Europe and independent former Soviet states such as Ukraine.
"People with more experience of the dark side of American power—people whose families hail from Guatemala, Chile, Brazil, Haiti, or Mexico, where US guns have sabotaged democracy rather than defended it—might find it easier to understand Russian suspicions. But those Americans tend not to shape US policy towards places like Ukraine," Mr. Beinart said.
Neighbours and Crises: New Challenges for Russia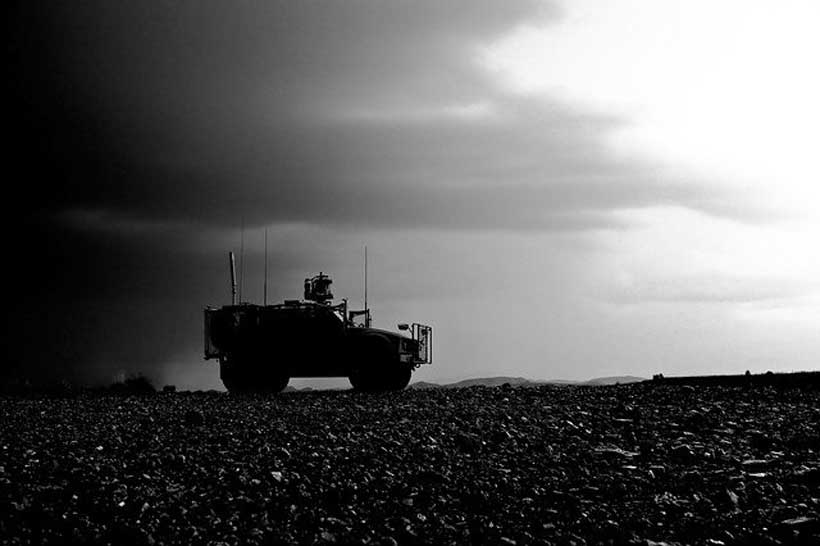 Through all the discussions that accompanied the preparation of the Valdai Club report "Space Without Borders: Russia and Its Neighbours", the most clear question was whether Russia should or should not avoid repeating the historical experience of relations with its near abroad. This experience, in the most general terms, is that after Russia pacifies its western border with its foreign policy, the Russian state inevitably must turn to issues related to the existence of its immediate neighbourhood. With a high degree of probability, it will be forced to turn to its centuries-old method for solving problems that arise there: expansion for the sake of ensuring security.
Now Russia's near abroad consists of a community of independent states that cannot ensure their own security and survival by relying only on their own forces; we cannot be completely sure of their stability. From Estonia in the west to Kyrgyzstan in the east, the existence of these countries in a competitive international environment is ensured by their link with one of the nuclear superpowers. Moreover, such connections can only complement each other with great difficulty. As the recent developments in Kazakhstan have demonstrated, they are not limited to the threat of an external invasion; even internal circumstances can become deadly.
The dramatic events in that country were intensified by external interference from the geostrategic opponents of Russia, as well as international terrorists, but it would be disingenuous to argue that their most important causes are not exclusively internal and man-made. We cannot and should not judge whether the internal arrangements of our neighbours are good or bad, since we ourselves do not have ideal recipes or examples. However, when dealing with the consequences, it is rational to fear that their statehood will either be unable to survive, or that their existence will take place in forms that create dangers which Russia cannot ignore.
In turn, the events experienced now in relations between Russia and the West, if we resort to historical analogies, look like a redux of the Northern War. The Great Northern War arose at the beginning of the 18th century as the result of the restoration of Russia's power capabilities; the West had made great progress in approaching the heart of its territory. Within the framework of this logic, victory, even tactical victory, in the most important (Western) direction will inevitably force Russia to turn to its borders. Moreover, the reasons for paying more attention to them are obvious. This will present Russia with the need to decide on how much it is willing to participate in the development of its neighbours.
The developments in Kazakhstan in early January 2022 showed the objective limits of the possibilities of building a European-style sovereign state amid new, historical, and completely different geopolitical circumstances. More or less all the countries of the space that surrounds Russia, from the Baltic to the Pamir, are unique experiments that arose amid the truly phenomenal orderliness of conditions after the end of the Cold War. In that historical era, the world really developed under conditions where a general confidence prevailed that the absolute dominance of one power and a group of its allies creates conditions for the survival of small and medium-sized states, even in the absence of objective reasons for this.
The idea of the "end of history" was so convincing that we could accept it as a structural factor, so powerful that it would allow us to overcome even the most severe objective circumstances.
The Cold War era created the experience of the emergence and development of new countries, which until quite recently had been European colonies. Despite the fact that there are a few "success stories" among the countries that emerged after 1945, few have been able to get out of the catch-up development paradigm. However, it was precisely 30 years ago that there really was a possibility that a unipolar world would be so stable that it would allow the experiment to come to fruition. The visible recipes of the new states being built were ideal from an abstract point of view, just as Victor Frankenstein was guided by a desire for the ideal.
Let us recall that the main idea of our report was that Russia needs to preserve the independence of the states surrounding it and direct all its efforts to ensure that they become effective powers, eager to survive. This desire for survival is seen as the main condition for rational behaviour, i.e. creating a foreign policy, which takes into account the geopolitical conditions and the power composition of Eurasia. In other words, we believe that Russia is interested in the experiment that emerged within the framework of the Liberal World Order taking place under new conditions, since its own development goals dictate that it avoid repeating its past experience of full control over its neighbours, with which it shares a single geopolitical space.
This idea, let's not hide it, prompted quite convincing criticism, based on the belief that the modern world does not create conditions for the emergence of states where such an experience is absent in more or less convincing forms. For Russia, the challenge is that even if it is technically capable of ensuring the immediate security of its national territory, the spread of the "grey zone" around its borders will inevitably bring problems that the neighbours themselves are not able to solve.
The striking analogy proposed by one colleague was the "hallway of hell" that Russia may soon face on its southern borders, making us raise the question that the absence of topographic boundaries within this space makes it necessary to create artificial political or even civilisational lines, the protection of which in any case will be entrusted to the Russian soldier. This January we had the opportunity to look into this "hallway of hell". There is no certainty that the instant collapse of a state close to Russia in the darkest periods of its political history should be viewed as a failure in development, rather than a systemic breakdown of the entire trajectory, inevitable because it took shape amid completely different conditions.
Therefore, now Russia should not try to understand what its further strategy might be; in any case, particular behaviour will be determined by circumstances. Our task is to explore the surrounding space in order to understand where Russia can stop if it does not want to resort to the historical paradigm of its behaviour. The developments in Kazakhstan, in their modern form, do not create any grounds for optimism or hopes for a return to an inertial path of development. Other states may follow Ukraine and Kazakhstan even if they now look quite confident. There are no guarantees — and it would be too great a luxury for Russia to accept such a fate.
This is primarily because the Russian state will inevitably face a choice between being ready for several decades of interaction with a huge "grey zone" along the perimeter of its borders and more energetic efforts to prevent its emergence. It is unlikely that Moscow would simply observe the processes taking place on its immediate periphery. This is not a hypothetical invasion of third forces — that does not pose any significant threat to Russia. The real challenge may be that in a few decades, or sooner, Moscow will have to take on an even greater responsibility, which Russia got rid of in 1991. Even now, there seems to be a reason to believe that thirty years of independence have made it possible to create elements of statehood that can be preserved and developed with the help of Russia.
from our partner RIAC
Do as You're Told, Russia Tells the Neighborhood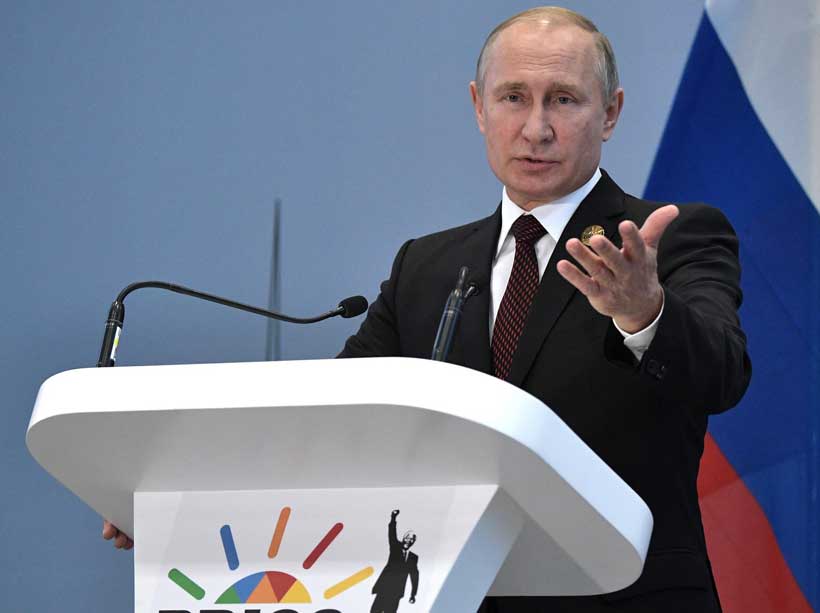 The Kremlin has always argued that it has special interests and ties to what once constituted the Soviet space. Yet it struggled to produce a smooth mechanism for dealing with the neighborhood, where revolutionary movements toppled Soviet and post-Soviet era political elites. Popular movements in Georgia, Ukraine, Moldova, Kyrgyzstan, and most recently Kazakhstan have flowered and sometimes triumphed despite the Kremlin's rage.
Russia's responses have differed in each case, although it has tended to foster separatism in neighboring states to preclude their westward aspirations. As a policy, this was extreme and rarely generated support for its actions, even from allies and partners. The resultant tensions underlined the lack of legitimacy and generated acute fear even in friendlier states that Russia one day could turn against them.
But with the activation of the hitherto largely moribund six-nation Collective Security Treaty Organization (CSTO) in Kazakhstan seems to be an entirely different matter. Here, for the first time since its Warsaw Pact invasions, Russia employed an element of multilateralism. This was designed to show that the intervention was an allied effort, though it was Russia that pulled the strings and contributed most of the military force.
CSTO activation is also about something else. It blurred the boundaries between Russia's security and the security of neighboring states. President Vladimir Putin recently stated the situation in Kazakhstan concerned "us all," thereby ditching the much-cherished "Westphalian principles" of non-intervention in the internal affairs of neighboring states. The decision was also warmly welcomed by China, another Westphalia enthusiast.
In many ways, Russia always wanted to imitate the US, which in its unipolar moment used military power to topple regimes (in Afghanistan and Iraq) and to restore sovereignty (in Kuwait.) Liberal internationalism with an emphasis on human rights allowed America and its allies to operate with a certain level of legitimacy and to assert (a not always accepted) moral imperative. Russia had no broader ideas to cite. Until now. Upholding security and supporting conservative regimes has now become an official foreign policy tool. Protests in Belarus and Kazakhstan helped the Kremlin streamline this vision.
Since Russia considers its neighbors unstable (something it often helps to bring about), the need for intervention when security is threatened will now serve as a new dogma, though this does not necessarily mean that CSTO will now exclusively serve as the spearhead of Russian interventionist policy in crises along its borders. On the contrary, Russia will try to retain maneuverability and versatility. The CSTO option will be one weapon in the Kremlin's neighborhood pacification armory.
Another critical element is the notion of "limited sovereignty," whereby Russia allows its neighbors to exercise only limited freedom in foreign policy. This is a logical corollary, since maneuverability in their relations with other countries might lead to what the Kremlin considers incorrect choices, like joining Western military or economic groupings.
More importantly, the events in Kazakhstan also showed that Russia is now officially intent on upholding the conservative-authoritarian regimes. This fits into a broader phenomenon of authoritarians helping other authoritarians. Russia is essentially exporting its own model abroad. The export includes essential military and economic help to shore up faltering regimes.
The result is a virtuous circle, in the Kremlin's eyes. Not only can it crush less than friendly governments in its borderlands but it also wins extensive influence, including strategic and economic benefits. Take for instance Belarus, where with Russian help, the dictator Aliaksandr Lukashenka managed to maintain his position after 2020's elections through brutality and vote-rigging. The end result is that the regime is ever-more beholden to Russia, abandoning remnants of its multi-vector foreign policy and being forced to make financial and economic concessions of defense and economics to its new master. Russia is pressing hard for a major new airbase.
A similar scenario is now opening up in Kazakhstan. The country which famously managed to strike a balance between Russia and China and even work with the US, while luring multiple foreign investors, will now have to accept a new relationship with Russia. It will be similar to Belarus, short of integration talks.
Russia fears crises, but it has also learned to exploit them. Its new approach is a very striking evolution from the manner in which it handled Georgia and Ukraine in 2008 and 2014, through the Belarus and Armenia-Azerbaijan crises in 2020 to the Kazakh uprising of 2022.
Russia has a new vision for its neighborhood. It is in essence a concept of hierarchical order with Russia at the top of the pyramid. The neighbors have to abide by the rules. Failure to do so would produce a concerted military response.
Author's note: first published in cepa