Russia: President Putin likely to have a cake walk in the March presidential poll
Russians who had made a Socialist revolution in 1917 for a new  communist society for providing  the people equality they sought by systemic change and who later in 1990 joined President Michael Gorbachev and Boris Yelstsin to dismantle communist system and erase its legacy and still later in 2000 they elected a former KGB personnel Vladimir Putin as their President, will again go to the polls on 19 March for the country's seventh presidential election and in all likelihood incumbent President Vladimir Putin would get reelected to the Kremlin for a fourth term in office.
The election results would make President Putin the leader with the longest tenure in executive authority of any of the world's major powers.
The Kremlin factions and clans do not approve of the choice of Putin's successor and that would be will be incentivized to consider following the color revolution playbook as a way to offset their rivals begins to increase.
Weak, divided opposition
Like in India, Russian opposition is also split, making Putin's win fairly easy. Indeed, it is fascinating that several of the candidates running in March's election, especially Boris Titov, representing the old "Right Cause" (now the Party of Growth) and to a lesser extent the new face of the Russian Communists, Pavel Grudinin, replacing the old perennial stalwart Gennday Zyuganov, do not expect to win election but are using the campaign to push their respective pro-privatization and anti-globalization programs, in an effort to influence the direction the Russian government will take in the coming years.
With Alexei Navalny sidelined after energizing thousands of Russians in towns and cities across the country to protest in recent months, Sobchak could be an alternative opposition voice. In 2012, billionaire Mikhail Prokhorov ran for president. He came nowhere close to victory — finishing third with nearly 8 percent of the vote — but many believed that had never been the point. Prokhorov, they argued, was a spoiler candidate: a tool for Putin to channel anger at the Kremlin into a non-threatening vote.
Since former reality TV star Ksenia Sobchak announced her candidacy for presidency, deciphering her motivations has become a national obsession. She is the daughter of Anatoly Sobchak, the first democratically-elected mayor of St. Petersburg and a former mentor of President Vladimir Putin. Russian presidential candidate Sobchak is running on an "against all" platform from the Civic Initiative Party in Russia's presidential elections in March.
Sobchak, 35, has a wide-reaching public persona. She is a socialite and former reality TV presenter, turned opposition activist, then opposition journalist and — now — presidential candidate. Her candidacy has come as a shock to many — often referred to as the Russian Paris Hilton, her more than 5 million followers on Instagram are served daily photos of fashion shows, expensive restaurants and far-flung beach holidays.
Ksenia Sobchak's campaign is bringing issues into the public realm—and her ability to pose a question in her capacity as a reporter to Putin at December's marathon press conference was seen as a signal that, even if she is not expected to win, her candidacy is part of the necessary process to consider what happens to Russian politics after Putin retires or departs from this mortal realm.
Many believe Sobchak has been handpicked by the Kremlin to inject vitality in Russia's presidential elections and bolster turnout on March 18, 2018. Is she just the latest Kremlin stooge? Is she a spoiler candidate — someone co-opted by the Kremlin to split the opposition vote — or will she actually further the opposition's cause?
As an independent candidate, she would have to gather 300,000 votes in a matter of weeks — a practically insurmountable challenge. Many see that as evidence that Sobchak has been given the Kremlin's assurance she will be allowed to run — a claim she denies.
During a meeting with Vladimir Putin several weeks ago to discuss a documentary about her father, she said, she had told Putin personally about her decision to run. "He said that every person can make their own decisions and take responsibility for them too," she said.
Many say, immediately after the presidential elections, Ksenia Sobchak will disappear from the political arena.
A problem that will not be solved by the March election is the question of Russia's role in the Eurasian region and the world. In the West, there remains the assumption that US foreign-policy problems with Russia are personal: that they stem from Putin.
Russia won't be able to turn a new leaf in US-Russia relations with a President Navalny, or Sobchak, or even a Titov, not to mention the long-established liberal reformer Grigory Yavlinsky, who has also thrown his hat into the ring.
It goes without saying, however, that a President Grudinin—or a President Maxim Suraikin, who is running under the banner of the neo-Stalinist "Communists of Russia" and released his "Ten Stalinist Strikes on Capitalism and American Imperialism" platform, or the perennial contender Vladimir Zhirinovsky, in for his seventh attempt to become Russia's president—would not be interested in improving relations with Washington
Most of the candidates have similar views with Putin. A different candidate might terminate the Syria intervention, be more flexible on the Ukraine question, be less confrontational and more accommodative to US demands.  But no one stands for Russia giving up its position if not as a super power at least as the regional leader or as one of the great powers who should be consulted on the important matters of the global agenda.
Putin Putin Putin
The current Russian political system was constructed for one person and can only be managed and controlled by one person—Vladimir Putin
Today, Puitn – and not Trump – is the most important leader of the world with some amount of dignity. Russians love and respect him and look forward to his forthright actions to weaken the unipolar, dictatorial and fascist mindset of USA.
Vladimir Vladimirovich Putin was born on 7 October 1952 in Leningrad (now Saint Petersburg) in the Soviet Union., served as President of the Russian Federation since 7 May 2012, previously holding the position from 2000 until 2008. He was Prime Minister of the Russian Federation from 1999 until 2000, and again from 2008 until 2012. He studied law at the Saint Petersburg State University, graduating in 1975. Putin was a KGB foreign intelligence officer for 16 years, rising to the rank of Lieutenant Colonel before retiring in 1991 to enter politics in Saint Petersburg. He moved to Moscow in 1996 and joined President Boris Yeltsin's administration, rising quickly through the ranks and becoming Acting President on 31 December 1999, when Yeltsin resigned. Putin won the subsequent 2000 presidential election by a 53% to 30% margin, thus avoiding a runoff with his Communist Party of the Russian Federation opponent, Gennady Zyuganov. He was re-elected President in 2004 with 72% of the vote.
In Putin's first term (2000–2004), he was the emergency man called to take the helm of Russia and stop its slide into catastrophe following the breakup of mighty Soviet Union. The second term was marked by the theme of rebuilding and reconstructing what had been lost during the disasters of the 1990s.
During Vladimir Putin's first presidency, the Russian economy grew for eight straight years, and GDP measured in purchasing power increased by 72%. The growth was a result of the 2000s commodities boom, high oil prices, and prudent economic and fiscal policies. Because of constitutionally mandated term limits, Putin was ineligible to run for a third consecutive presidential term in 2008. The 2008 presidential election was won by Dmitry Medvedev, Putin became Prime Minister
In September 2011, after presidential terms were extended from four to six years Putin announced he would seek a third term as president. The election will be held in March 2018, with a term until 2024. Putin has enjoyed high domestic approval ratings during his career (mostly higher than 70%), and received extensive international attention as one of the world's most powerful leaders.
Putin won the March 2012 presidential election with 64% of the vote. Falling oil prices coupled with international sanctions imposed at the beginning of 2014 after Russia's annexation of Crimea and military intervention in Eastern Ukraine led to GDP shrinking by 3.7% in 2015, though the Russian economy rebounded in 2016 with 0.3% GDP growth and is officially out of the recession
During Putin's first eight years in office, industry grew substantially, as did production, construction, real incomes, credit, and the middle class. Putin has also been praised for eliminating widespread barter and thus boosting the economy. Inflation and corruption remained a problem however.   A fund for oil revenue allowed Russia to repay all of the Soviet Union's debts by 200.
The goal of Putin's activity was to create a ruling party, along the lines of the postwar liberal Democrats in Japan that could maintain decades of electoral supremacy, serve as a big-tent grouping allowing for differing factions to exist but remain united in a single political entity, and would develop sustainable mechanisms for leader development and renewal of cadres.
Human rights are of great concern in Russia.
Color revolutions in Europe and elsewhere have not solved any problems and slowly they brought back the old system.
Putin is known for his often tough and sharp language, often alluding to Russian jokes and folk sayings. An Orthodox Christian, Putin is said to attend church services on important dates and holidays on a regular basis and has had a long history of encouraging the construction and restoration of thousands of churches in the region. In 2014, he was reportedly nominated for a Nobel Peace Prize. In 1980, Putin met his future wife, Lyudmila, who was working as a flight attendant at the time. The couple married in 1983 and had two daughters: Maria, born in 1985, and Yekaterina, born in 1986. In early June 2013, after nearly 30 years of marriage, Russia's first couple announced that they were getting a divorce, providing little explanation for the decision, but assuring that they came to it mutually and amicably.
Unconstrained by conventional global norms, his reach has magnified in recent years. In 2016 Russian hackers were accused of tapping into email accounts owned by members of the US Democratic Party in a bid to aid the campaign of Donald Trump, who has regularly praised Putin's leadership style. The Kremlin denies the charges, and President-elect Trump has also dismissed the possibility of outsiders tampering in the election, despite a reported CIA memo suggesting otherwise. Either way, with a likely ally entering the White House, Putin's power may go largely unchecked for years to come.
No matter the fact of Putin's genuine base of support in Russia, the ways that the Kremlin has managed the election process and the inevitable gap that will emerge between actual voter turnout and number of votes cast for Putin with the published results—especially if the target of 70 percent turnout/70 percent in favor of Putin is reached  amidst reports that some degree of fine-tuning was required to meet these goals—will be cited to deny that Putin has any popular mandate to continue to govern.
Against US unipolarity
In the last few years, Russian President Vladimir Putin has been made into a convenient scapegoat for all the West's problems.  If anything goes wrong at home — then blame that bounder Putin.
Russia is known for its policy of anti-Americanism but being a strong economic power with a UN veto, it has levers to upset all moves of USA and NATO against Russia.
During the Cold War era, the US Russia conflict was acute, though both maintained diplomatic and economic channels to continue the "normal" bilateral relationship. .
Being a former top KGB officer, President Putin is not trusted by US leaders who want to use the Kremlin to promote and shield all its capitalist and imperialist crimes.
Many prominent Russians in New Russia particularly in 2005 talked about how Russia, as one of the great powers, could work with the USA in creating a new concert to address critical international problems. But no one—not even the most liberal, pro-Western candidates running—would now advocate for Russian subordination in a US unipolar system.
The use the Russian threat ably is being promoted by US leadership in order to be able to strengthen unipolarity. The so-called 'Russian threat', being used by US politicians and media as the  ever existing threat to them, is not only good for the arms industry, and defense budgets, but for all western politicians who have no answers to the very real threats their public face in their daily lives. They also cover up their failure by naming the Russian threat just like Indian regime points to Pakistan to ward off all its failures, both systemic and administrative.
Western world faces several serious problems, including a knife crime epidemic, a significant rise in the murder rate, a steady rise (over 60%)in homelessness and increasing unemployment, a sharp rise in child and pensioner poverty and a hideously expensive and unreliable public transport system- to name only a few.  But rather than focus on solving them, those in power would rather 'obsess' about non-existent threats from Russia. 'Army Chief warns of Russian threat' has been the routine headline on the media websites and newspapers. It is deliberate attempt to divert people's attention.
As to the 'Russian threat'; the idea that Russia would want to invade or attack the USA, UK and other Atlantic nations is extremely ludicrous.
Domestic scene
Russian politics today is still very far from this model, and Putin's perpetual candidacy is a clear sign that the problem of political succession which bedeviled him in the run-up to the 2008 presidential election (when Putin was constitutionally prohibited from seeking a third consecutive term) still has not been solved. Putin, in many ways, cannot give up power maybe because he and those around him would not have the political and legal guarantees that they require.
Elections in USA, Russia and elsewhere are very routine matter for the government to hold by using all illegal means and would therefore not make any changes for the nation or world. Trump's paid election is not going to change anything for the Americans.  Russians—and the world—will wake up on March 19 to find that not much has changed. But the clock counting down towards domestic and international crises will be running.
Knife crime used to be a rare event in the UK, but in 2017 there were 80 fatal stabbings in London alone. The reality is that Britain is becoming an increasingly dangerous country in which to live. Crime figures released in October showed an underlying 8% increase in the murder rate, with a 13% rise in all police-recorded offenses from June 2016-June 2017. But the ruling elite prefer to scare people about Russia. An imaginary 'Russian threat' has been given precedence over dealing with the genuine threats citizens face at home.
However, President Putin is not at all responsible for all the crimes that take place in western capitals, elsewhere. The people responsible reside not in the Kremlin, but in Whitehall and Oval hall, elsewhere. With utmost cynicism, those who have put many innocent lives at risk, while spending a small fortune on neocon-inspired military 'interventions' overseas, want people transfer their anger on to a foreign bogeyman- Putin is seen as  the most convenient object. .. The strategy of seeking to divert attention from problems at home, by conjuring up the scepter of a menace from abroad, is of course not original: ruling classes throughout history have done this. . Establishments and their media continue to play it to confuse the masses.
Foreign Policy
On March 4, 2012, Vladimir Putin was re-elected to his third term as president. After widespread protests and allegations of electoral fraud, he was inaugurated on May 7, 2012, and shortly after taking office appointed Medvedev as prime minister. Once more at the helm, Putin has continued to make controversial changes to Russia's domestic affairs and foreign policy.
During the period of the tandem with Medvedev, the erstwhile emphasis on modernization was replaced with an anti-crisis approach, to safeguard Russia from the vicissitudes of the global recession. Putin launched his third term by presenting a vision of securing Russia's place in the world as the Eurasian pole of power, an effort that has faltered as the Eurasian Union has underperformed but even more so because of the Ukrainian crisis. There doesn't seem to be an overarching, compelling, captivating vision for the fourth term, other than the slogan "A strong president for a strong Russia."
In December 2012, Putin signed into a law which took effect on January 1, 2013 a ban on the US adoption of Russian children. According to Putin, the legislation is aimed to make it easier for Russians to adopt native orphans. However, the adoption ban spurred international controversy, reportedly leaving nearly 50 Russian children—who were in the final phases of adoption with US citizens at the time that Putin signed the law—in legal limbo.
Putin strained relations with the USA the following year when he granted asylum to Edward Snowden, who is wanted by the USA for leaking classified information from the National Security Agency. In response to Putin's actions, US President Barack Obama canceled a planned meeting with Putin that August.  Around this time, Putin also upset many people with his new anti-gay laws. He made it illegal for gay couples to adopt in Russia
In September 2013, tensions rose between the USA and Syria over Syria's possession of chemical weapons, with the US threatening military action if the weapons were not relinquished.  Putin spoke directly to the U.S.'s position in taking action against Syria, stating that such a unilateral move could result in the escalation of violence and unrest in the Middle East. Putin asserted that the U.S. claim that Bashar al-Assad used the chemical weapons on civilians might be misplaced, with the more likely explanation being the unauthorized use of the weapons by Syrian rebels.
Shortly after the conclusion of the 2014 Winter Olympics, amidst widespread political unrest in the Ukraine, which resulted in the ousting of President Viktor Yanukovych, Putin sent Russian troops into Crimea, a peninsula in the country's northeast coast of the Black Sea. The peninsula had been part of Russia until Nikita Khrushchev, former Premier of the Soviet Union, gave it to Ukraine in 1954. Ukraine's ambassador to the United Nations, Yuriy Sergeyev, claimed that approximately 16,000 troops invaded the territory, and Russia's actions caught the attention of several European countries and the United States, who refused to accept the legitimacy of Russian occupation of east Ukraine.
Putin defended his actions, however, claiming that the troops sent into Ukraine were only meant to enhance Russia's military defenses within the country—referring to Russia's Black Sea Fleet, which has its headquarters in Crimea.
In September 2015, Russia surprised the world by announcing it would begin strategic airstrikes in Syria, aimed at the rebel forces attempting to overthrow President Bashar al-Assad's historically repressive regime.
Months prior to the 2016 US presidential election, well over a dozen U.S. intelligence agencies unilaterally agreed that Russian intelligence was behind the email hacks of the Democratic National Committee (DNC) and John Podesta, who had, at the time, been chairman of Democratic presidential candidate Hillary Clinton's campaign, designed to undermine Clinton's campaign in favor of her Republican opponent Donald Trump. Soon after, the FBI and National Intelligence Agency publicly supported the CIA's assessments. CIA claimed that Putin was personally involved in intervening in the US presidential election. Putin denied any such attempts to disrupt the US election.
Underscoring their attempts to thaw public relations, the Kremlin in late 2017 revealed that a terror attack had been thwarted in St. Petersburg, thanks to intelligence provided by the CIA.
A program was started to increase Russia's share of the European energy market by building submerged gas pipelines bypassing Ukraine and other countries which were often seen as non-reliable transit partners by Russia, especially following Russia-Ukraine gas disputes of the late 2000s (decade). Russia also undermined the rival pipeline project Nabucco by buying the Turkmen gas and redirecting it into Russian pipelines.
Russia diversified its export markets by building the Trans-Siberian oil pipeline to the markets of China, Japan and Korea, as well as the Sakhalin–Khabarovsk–Vladivostok gas pipeline in the Russian Far East. Russia has also recently built several major oil and gas refineries, plants and ports. There was also construction of major hydropower plants, such as the Bureya Dam and the Boguchany Dam, as well as the restoration of the nuclear industry of Russia, with 1 trillion rubles ($42.7 billion) which were allocated from the federal budget to nuclear power and industry development before 2015. A large number of nuclear power stations and units are currently being constructed by the state corporation Rosatom in Russia and abroad.
The ongoing financial crisis began in the second half of 2014 when the Russian ruble collapsed due to a decline in the price of oil and international sanctions against Russia. These events in turn led to loss of investor confidence and capital flight.
It has also been argued that the US/EU sanctions had little to no effect on Russia's economy.
Russia responded with its own sanctions against the West. Additionally, to compensate for the sanctions, Russia developed closer economic ties with Eastern countries. In October 2014, energy, trade and finance agreements with China worth $25 billion were signed. The following year, a $400 billion 30-year natural gas supply agreement was also signed with China.
With peacekeeping as the goal, Russia's foreign policy will proceed slowly and reluctantly, in line with the country's shrinking economy – just as the West hoped it would.
When the commission investigating the crash of the MH17 flight over Donbass announces its conclusion that a Russian missile downed the Boeing aircraft, Moscow will declare the findings nothing but lies and slander.
Moscow will continue to haggle over Ukraine, seeking an end to sanctions in return for this or that concession. Russia will also partially fulfill the Minsk agreements and withdraw a major part of its forces from Syria. The Kremlin will similarly deny that Russian hackers and trolls attacked the US elections and democratic processes in Britain and France.
In fact, Russian actions in the Middle East have actually aided the security of the West. The regime-change obsessed UK and USA were backing so-called 'moderate rebels' in Syria. The Russian military played a key role in the defeat of ISIS and al-Qaeda linked groups there promoting security of USA and Europe. Many western countries provided covert backing for these so-called terror groups. The 'threat' turned out to be entirely bogus. The next time you hear an Establishment figure talking about the 'Russian threat to USA" one should know the regime is making some illegal moves against the people.
In fact, all western nations and their eastern allies jointly working against Islam and Muslims- for sure. . Russia and China, the veto members also support them.
Some rumors
Russia  will adopt a new Constitution that will allow Putin to stay in power ; beyond 2024; Putin will marry a descendant of the Romanov family'; The authorities will re-introduce exit visas for Russians;  Putin will develop multiple sclerosis and hand over power to Chechen leader Ramzan Kadyrov; US hackers will influence Russia's elections and the ruble exchange rate; Russian oligarchs will write a secret letter to Putin asking him to imprison Rosneft head Igor Sechin; The Russian national football team will take a $1 billion bribe from Saudi Arabia to lose their World Cup game; And maybe, everything will turn out differently. The right-leaning, conservative ideological bent will deepen until it starts to resemble monarchism.
Despite the commotion surrounding the World Cup, the authorities will commemorate the 100th anniversary of the assassination of Tsar Nicholas II and his family with pomp and fanfare.
Possibly, Russia will undergo a major political crisis at the point only when Putin, like his predecessor, discoverer cum mentor Yelstsin will no longer be able to govern.
Maybe Putin's ruling regime will begin to show signs of weakness, a Russian Orthodox fundamentalist or progressive liberal will come to power again.
Soon the country's financial system and economy will collapse, or a new "thaw" will improve Russia's relations with the West. One year from now, we'll check back to see.
These are just rumours. Imaginations.
Russia's strong president Putin, the world's most powerful person for years, has asserted the  Russian policies, exerted his country's influence in nearly every corner of the globe; from the motherland to Syria to the US presidential elections, Putin continues to get what he wants.
Unlike Trump or Netanyahu or Modi, Putin is not deceiving his people with false promises and secret agendas.
Before a single ballot is cast, a majority of the US political establishment will already consider the results of this poll to be illegitimate. This readymade prescription is understandable as President Trump got elected with suspected mandate by the US voters.
However, unlike Trump, Putin enjoys real support and love of majority of Russians who continue to want to see their nation a "great".
The reality is that any leader in the Kremlin pursuing Russian national interests is likely to have points of friction with their arch rival USA.  There seems to have no mechanism that would work to dampen down or deconflict those irritants on permanent basis. .
The election may solve nothing: those in the Russian elite who believe that Americans and some Europeans must concede the "reality" of Putin and start doing business with the Kremlin will be disappointed. Also, those in the West who maintain that all anyone needs to do is wait for the inevitable color revolution to depose Putin, that in turn will solve all the outstanding issues that have led to the deterioration of Russia's relations with the West.
But the victory of Vladimir Putin is a foregone conclusion though the USA might try its luck to create problems for Putin in Moscow. Russian do not see or want any alternative to Putinism.
For Russians, Puitn stands for Russian character (Russkii kharact'er) of which they are very proud. They are supportive and fond of assertive stand of the Kremlin.
So, on March 19, 2018 when Russians voters queue up for voting, nothing will have changed and nothing is going to change even after that date. But the two looming problems that the election will not solve will still be there.
Analysing the Russia Report: Separating the Wheat from the Chaff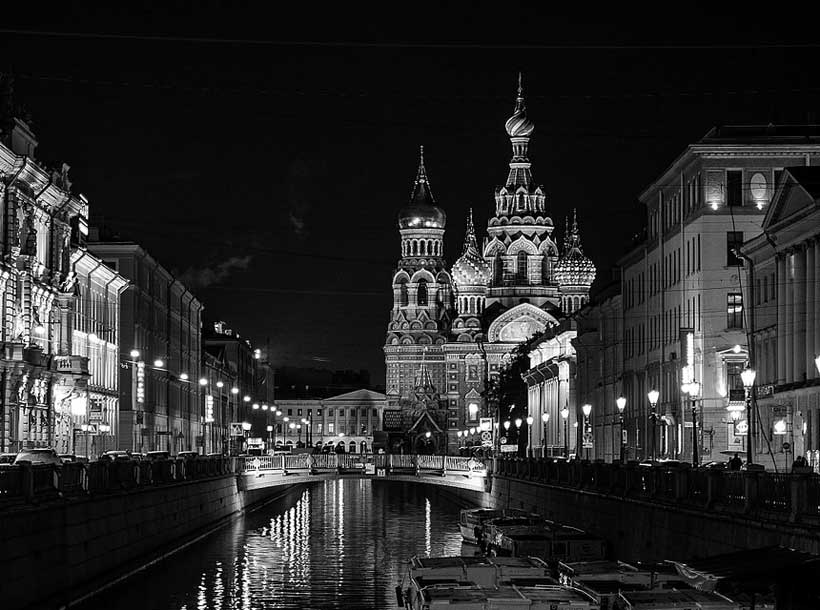 The long-awaited Russia Report has finally been released by the UK Parliament's Intelligence and Security Committee. However, whether it has lived up to all of its anticipants' expectations is rather a matter of debate. While countless media pundits and pseudo-experts on both sides are already caught up in a frenzy of harvesting it for out-of-context quotes to aid them in their battles against Russia or Britain, Conservatives or Labour, Putin, Johnson or Corbyn, political scientists and security analysts are more likely to find the Report lacking in objectivity and rather revealing Britain's political plans than making any significant contribution to the existing knowledge on Russia.
First of all, it is necessary to point out that the Report is not an impartial piece of analysis but rather a biased text that seems to use a number of framing techniques in order to promote certain agenda. It begins with an outline of a fairly one-sided "Us vs Them" narrative, in the spirit of Teun van Dijk's "ideological square," of selfless Britain extending the helping hand to malicious Russia just for Vladimir Putin to fool the West over and over again. While mentioning the death of former double agent Alexander Litvinenko in late 2006 (allegedly organised by the Russian state) as the moment of Russia's metamorphosis into an "established threat," the distinguished authors seem to omit the "Spy Rock" scandal which had revealed Britain's less-than-friendly spy activity in Russia earlier that year. In the same fashion, it is Moscow (rather than Washington) that believes in the "might is right" world order, "flouting the Rules Based International Order" is a privilege that cannot be bestowed upon non-Western democracies and the zero-sum game concept is, apparently, exclusive to the foreign policy decision-making of the Kremlin, which seems to be intent on "damaging the West" because it's "good for Russia." Moreover, the authors attribute Russia's view of NATO and EU having "a far more aggressive posture towards it than they do in reality" to "paranoia" rather than the military build-up along their borders with Russia, regular military exercises in the region and the economic sanctions.
Hence, with the aid of rather primitive framing tools the introduction sets a very subjective tone for the rest of the Report and has more in common with an average article in The Economist than with a serious government document. However, this is hardly surprising taking into account the line-up of "witnesses" among whom are an American journalist who has indeed worked for The Economist and Washington Times and has been a staunch critic of Russia, a British writer whose books may well be mistaken for pulp fiction with titles such as Spies, Lies and How Russia dupes the West, leaving little to the imagination, and an American-British businessman who has been convicted on charges of tax evasion in Russia and has been one of the initiators of the infamous Magnitsky Act, as well as two essentially more respectable gentlemen who nevertheless are not particularly known for a neutral stance on Russia either. Unfortunately, the quality of sources also varies significantly across the Report, ranging from the undisputedly reputable GCHQ to the likes of BuzzFeed and vague references. All of the above means that one must apply a strong discursive filter when reading the Report in order to separate the wheat from the chaff.
In spite of its ontologically anti-Russian angle embedded within the introduction, the Report does nevertheless make a number of correct (albeit obvious) observations. Among them are the "inheritances from the USSR and its status as a victor of the Second World War" in the form of the nuclear weapons and permanent seat on the UN Security Council as some of Russia's primary strengths. The report also notes how Russia's "large and powerful" armed forces and heavily-resourced intelligence services, as well as "lack of strong independent public bodies and the fusion of government and business" (i.e. centralised power) allow it to "leverage all its intelligence, military and economic power at the same time," which gives Moscow a significant strategic (i.e. speed) advantage over Britain with its less centralised and more cumbersome bureaucracy. The Report also identifies some of Russia's weaknesses, such as its relatively small population, weak economy and "lack of reliable partners or cultural influence outside of the former USSR." The Report also does a good job at defining Russia's "relatively limited" aims in terms of playing the dominant role in its traditional sphere of influence (former USSR) and keeping its current leadership intact.
Nonetheless, it must be acknowledged that a substantial part of the Report is dedicated to recycling the mainstream media's standard anti-Russian propaganda schemata and regurgitating the already-voiced UK government positions on Russia's alleged complicity in Litvinenko's assassination, Salisbury incident, 2016 US elections outcome, failed Montenegro coup, Brexit and even the Scottish referendum. However, the Report does also introduce some new information, such as GCHQ reports of GRU actors "orchestrating phishing attempts" against a number of Government departments and "indiscriminate and reckless cyber-attacks targeting public institutions, businesses, media and sport," as well as apparent "links between serious and organised crime groups and Russian state activity," which certainly are points of concern that must be addressed by Her Majesty's Government.
Unfortunately, the findings such as the aforementioned revelations are rather scarce, as much of the new information provided to the Committee by GCHQ and other Agencies has been redacted. For instance, when assessing the potential connection between "bots and trolls" and the alleged Russian interference in the EU referendum the Committee had apparently contacted MI5, requesting evidence, and the Agency's response, as documented in the Report, was as follows: "MI5 initially provided just six lines of text. It stated that ***, before referring to academic studies." In the same fashion, the section discussing instrumentalisation of GCHQ and SIS for open source research ends with "However, we have found *** which suggests that ***. ***." While such heavy redaction may well be necessary for security reasons, they nevertheless obfuscate the essence of the Report and reduce its potential utility as a credible source.
Apart from the section on cyber security there are also sections on "Disinformation and Influence campaigns," which reinforces the idea that any narrative contrary to that of the Western media is "disinformation" (e.g. RT and Sputnik), and on "Russian expatriates," which gives relatively accurate description of the "Londongrad" phenomenon whereby the UK's lax financial regulations of the previous decades have resulted in Britain becoming a "laundromat" for illicit finances of various Russian businessmen who have come to be "well integrated into the UK business and social scene" by co-opting a variety of people — from PR specialists and lawyers to members of the House of Lords — into their schemes.
However, what is of greater interest are a number of initiatives that seem to be explicitly and implicitly promoted in this document, as they may well be implemented in due course. First of all, one can observe a series of statements about the GCHQ, SIS, MI5, MI6 and NCA being under-resourced, both financially and personnel-wise, especially in regard to their Russia desks. Also, a notion of the Agencies seemingly avoiding taking the lead and feeling somewhat secondary in terms of the responsibility for "the active defence of the UK's democratic processes" seems to be implied several times throughout the Report. These recurring themes suggest that one of the Report's key goals is to secure more funding for the Agencies, so that they are able to launch new recruitment campaigns and expand their Russia-related operations, and to potentially give the Agencies more powers. Another recurring theme is the cumbersome bureaucracy, which seems to impede Britain's capacity for rapid response, and the need for "greater cohesion," which suggests that another aim of the Report may well be to initiate a process of de-bureaucratisation (in respect of the Intelligence sector) and maybe even centralisation of power to some degree.
The Report is also apparently promoting tighter control in regards to social media companies (requirement for social media companies to co-operate with MI5) and firmer grip on the UK business community and even the Lords (e.g. potential introduction of an equivalent of US Foreign Agents Registration Act is mentioned rather unequivocally), not to mention highlighting the issue of Russian media outlets in the UK (RT in particular). We may therefore expect to see a McCarthyist-style witch hunt that would target anyone with "Russian connections," potential "Kremlin agents" — from the usual suspects such as RT and wealthy Russians to British politicians, lawyers and businesspersons of all sorts. Most important of all, the Report seems to advocate for a more aggressive/offensive strategy towards Russia — from development of stronger Cyber Offensive capabilities and curbing of the Russian influence in the former USSR to pressuring countries with moderate and friendly stances towards Russia to review their foreign policy programs (e.g. France is mentioned several times throughout the Report and is portrayed as a victim of Russia unwilling to confront its alleged aggressor) and "leading international action" against Russia's influence elsewhere in the world alongside the US, with the post-Salisbury purge of Russian diplomats portrayed as somewhat of a benchmark and a diplomatic success.
Finally, as far as dialogue is concerned, there is an acknowledgement of the need for "limited channels of communication with the Russian government," "direct conversations" as means of reducing "the risk of miscommunication and escalation of hostilities" and utilising "opportunities to de-conflict military activities in areas where both the UK and Russia have active military presences." However, the Report rules out "any public move towards a more allied relationship with Russia at present." Furthermore, with Whitehall's long-term strategy to develop "a Russia that chooses to co-operate, rather than challenge or confront" being mentioned more than once makes one wonder if a gradual regime change strategy is not completely off the table.
All in all, the Russia Report has not revealed anything new in terms of the official UK stance on Russia and has rather reinforced the previously voiced positions of HMG. However, it has revealed a number of initiatives, which, if implemented, may not only decrease any influence Moscow may currently have within the UK, but may well mean a new hybrid offensive against Russia, which is highly likely to lead to overstraining of resources on both sides and further deterioration of Russo-British relations.
From our partner RIAC
Russia's Troubles with Its "String of Pearls"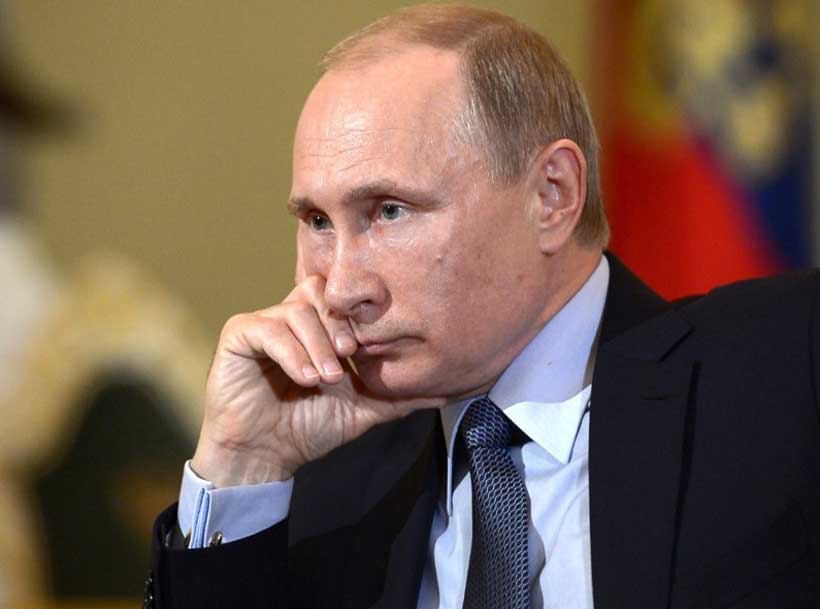 An important part of Russia's grand strategy in terms of foreign policy is its purposeful creation and management of conflict zones across the post-Soviet space. This has to do with the battle Russia is fighting with the West over the borderlands—i.e., the regions that adjoin Russia from the west and south.
Maintaining the 11 buffer states around Russia (excluding the Baltic states of Estonia, Latvia, and Lithuania) is a cornerstone of the Kremlin's foreign policy against Western military and economic encroachment. The Russians knew that because of their country's low economic attractiveness, the South Caucasus states would inevitably turn to Europe. The same was likely to occur with Moldova and Ukraine on Russia's western frontier, as their geographical proximity to and historical interconnections with Europe render them particularly susceptible to the West's economic and military potential.
To prevent Western economic and military penetration, the Kremlin has deliberately fomented various separatist conflicts. This policy has been successful so far, as the EU and NATO have refrained from extending membership to Ukraine, Georgia, and Moldova.
However, Russia now faces a different problem: its long-term vision for the separatist regions is becoming increasingly unrealistic. While in the first years following the collapse of the Soviet Union, Russia had to manage breakaway conflicts only in small and poor Georgia and Moldova, Moscow's responsibilities had increased significantly by the late 2010s.
Following the Ukraine crisis, Donetsk and Luhansk became part of Russia's "separatist empire." One could also add Syria to the list. The latter's inclusion might be surprising, but considering the level of Russian influence there and the stripping away of many of Damascus's international contacts, the war-torn country is essentially now fully dependent on Russia.
With Syria and Donbas on the roster, the Kremlin now has to manage a range of territories that rely almost entirely, in both the military and the economic senses, on Russia—but that are also geographically dispersed, economically disadvantageous, and geopolitically vulnerable. Even the conflict around Nagorno Karabakh, in which Russia is not militarily involved, is under the geopolitical influence of the Kremlin.
This means that at a time when economic problems resulting from the pandemic, Western sanctions, and the lack of reforms are looming large on the Russian home front, Moscow has to pour yet more money into multiple separatist actors spread across the former Soviet space, as well as Syria. Moscow's broader strategy of managing separatist conflicts is therefore under increasing stress.
It is more and more difficult for the Kremlin to maneuver across so many diverse conflicts simultaneously. At times, participants have tried to play their own game independently from Moscow. Kyiv and Chisinau, for example, have considered constraining the breakaway territory of Transnistria, and Moscow—which has no direct land or air route (Kyiv would likely block the latter)—can do little about it. In Georgia's Abkhazia and South Ossetia, Russian forces stand by and watch as NATO exercises take place on Georgian soil—an indication that despite Russia's military presence, the West is continuing to expand its military support for Georgia.
Geopolitical trends indicate that Russia's long-term "separatist" strategy to stop Western expansion in the former Soviet space is losing its effectiveness. While it is true that Moscow stopped its neighbors from joining the EU and NATO, its gamble that those breakaway regions would undermine the pro-Western resolve of Moldova, Georgia, and Ukraine has largely failed. Although Russia remains militarily predominant, Western expansion via the powerful weapon of economic influence is proving to be more efficient.
Nor can the Russian leadership solve the problem of its failure to entice states around the world to recognize the independence of breakaway states. For instance, in the case of Abkhazia and South Ossetia, only Syria, Nicaragua, Venezuela, and Nauru have extended them recognition—not a prominent set of states from a geopolitical point of view. This trend is not likely to change anytime soon. Moscow simply does not have sufficient resources—and in any case, US laws withholding financial aid from states that recognize the independence of separatist territories throughout the former Soviet space remain a major disincentive.
Nor does Russia have any long-term economic vision for the breakaway states. Dire economic straits have inevitably caused populations to flee toward abundant medical, trade, and educational possibilities. Usually these are territories from which the separatists initially tried to break away. The Kremlin has failed to transform those entities into secure and economically stable lands. Crime levels have been on an upward trajectory, too, as high-level corruption and active black markets have undermined the effectiveness of Moscow's spending.
Over the past several years, there have been hints in the media about rising discontent within the Russian political elite on how the breakaway territories (plus Syria) are being run. Questions have been raised about how Russian money is being spent and about the increasingly predatory nature of the separatist (plus Syrian) political elites, which are focused on extracting as much economic benefit as they can from Moscow.
This situation is similar to the state of affairs in the late 1980s, just prior to the Soviet collapse. At that time, members of the Soviet elite started to realize that Moscow had become little more than a supplier to Soviet republics that had grown more and more predatory as corruption skyrocketed and production levels sank. The result was the Soviet dissolution.
The Soviet level of endowment to the republics was far higher than it is now, but a similar pattern is emerging. Moscow has to cope with domestic economic troubles, "disobedience" from separatist leaders, and problematic relations with the West. These challenges make it increasingly difficult for Moscow to pull the strings in multiple separatist regions at once. Even in Syria, the Kremlin's spending is occasionally questioned by Russian analysts and politicians. The Russian elite has grown less willing to provide direct economic benefit to the separatists, as the return is too marginal to warrant the expense.
Author's note: First published in BESA Center
Russia marks 15 years of its membership in OIC
On June 30, 2020, the Russian Federation marked the 15th anniversary of its joining the Organization of the Islamic Conference (presently the Organization of Islamic Cooperation), as an observer.
Russian and foreign politicians, as well as the leadership of the OIC, took part in a videoconference organized on the occasion by the Permanent Mission of the Russian Federation to the Organization of Islamic Cooperation.
The participants discussed a range of important issues, including the development of political dialogue and across-the-board cooperation between Russia and the countries of the Islamic world. They also underscored the significance of Russia's joining the OIC in 2005 as an observer.
However, the extensive preparatory work, carried out over several years ensuring the success of the Russian bid to join the organization as an observer has been largely ignored.
One aspect of that preparatory work was the need to ease tensions and explain the real meaning of the events in the North Caucasus, where the Russian Federation had to deal with a large-scale conspiracy by international terrorist organizations and a maze of anti-Russian forces supporting those organizations.
The February 2004 visit to Saudi Arabia by the first president of the Chechen Republic, Akhmat Kadyrov, who led a delegation of public and religious figures representing Russia's North Caucasus republics, was a significant part of that preparatory work.
The prospect of such a visit was discussed by President Vladimir Putin and the Crown Prince of the Kingdom of Saudi Arabia Abdullah on September 3, 2003.
However, the whole idea faced serious hurdles due, among other things, to the presence in Saudi Arabia of opponents of our rapprochement, who were influenced by anti-Russian forces and criticized Moscow's policies in the North Caucasus.
The Saudi Foreign Minister, Faisal Al-Saud, told me, as Russia's Ambassador to the Kingdom, that "the fate of the visit is in the hands of Crown Prince Abdullah," who was then the de facto leader of the country (King Fahd was seriously ill and was virtually incapacitated).
After a tense, over two-hour-long discussion of the issue with the Crown Prince, he gave the visit the go-ahead, adding that all members of the delegation and accompanying persons would, without exception, be treated as "personal guests of the King of Saudi Arabia" and placed in the official government residence.
Upon his arrival in Saudi Arabia, Akhmat Kadyrov met with top members of the Saudi government, including the foreign minister and ministers of the economic bloc, the leadership of the OIC, the President of the Islamic Development Bank, Ahmed Mohamed Ali, and local public and religious leaders.
Akhmat Kadyrov's excellent knowledge of the Arabic language and the intricacies of Islamic culture and his frankness eventually broke the ice of mistrust and contributed to the success of negotiations on Russia's accession to the OIC.
Morocco's ex-Foreign Minister Abdul Waheed Belkaziz, who served as the OIC Secretary General between 2000 and 2005, and Saudi Foreign Minister Faisal Al-Saud, who organized a meeting in Jeddah of representatives of OIC member countries to present weighty arguments in favor of the importance of Russia's joining the alliance, played a major role in establishing a new climate of friendship between Russia and the Organization of Islamic Cooperation. During the meeting we agreed to amend the IOC Charter so that it would allow Russia to join the organization as an observer.
Today, our cooperation is many-sided and productive. It is really imperative for us to bear in mind our previous experience of friendly interaction and to give credit to our partners, including the Saudis, who played such an important role in opening up new opportunities for cooperation between Russia and the Arab, Islamic world.
From our partner International Affairs