Leaders Call for More Investment in Education to Empower Women
Canada is doubling its contribution to the Global Partnership for Education to $180 million a year, Justin Trudeau, Prime Minister of Canada, told participants at the World Economic Forum Annual Meeting.
Trudeau said that for any society to prosper, everyone has to be given the chance to succeed and to realize their dreams. Education is central to providing that chance.
The Global Partnership for Education is an international organization focused on getting all children into school for a quality education in the world's poorest countries.
Emphasizing the particular importance of educating girls and women, Trudeau said: "Educate and empower women and the debate changes, the concerns change and the type of decisions made change – all for the better." He added that Canada has adopted a "global feminist development policy", with all initiatives looked at "through a gender lens". This was "the most effective way of making a lasting difference in the world," he said.
Trudeau also strongly backs an educational focus on science, technology, engineering and mathematics (STEM), saying a thorough understanding of science method and skills such as coding will help people adapt to the rapidly changing nature of work. "Even symphonic composers and filmmakers will need to be powerful users of technology," he said.
He called on men to be protagonists in the empowerment of women: "Men must have the courage to be feminists and the integrity to be allies."
Sharing the platform with Trudeau was Malala Yousafzai, Girls' Education Activist and Co-Founder of the Malala Fund in the United Kingdom. She urged the world's business sector to contribute far higher levels of funding to girls' education than they do at present.
"With investment in women, the returns are very high and the opportunity costs very low," she said. "Educated, skilled women lift economic growth, help reduce poverty, change perceptions and eradicate evils like child labour. But we must make a first step and start funding for learning."
Fabiola Gianotti, Director-General of the European Organization for Nuclear Research (CERN), said she is a proponent of a diverse education to form well-rounded citizens. "As a scientist, I would say that my early studies in the humanities have contributed as much to me as a person as physics has," she added.
The world is wasting vast human potential by failing to properly educate young people, said Orit Gadiesh, Chairman of Bain & Company. She added that a basic education is no longer sufficient to last a person a lifetime. "We need to inspire people to continue to seek out new knowledge, to learn new jobs – jobs that don't exist today. Young people need to believe that they can continue learning."
8th Euronest Assembly: The future of relations with Eastern partners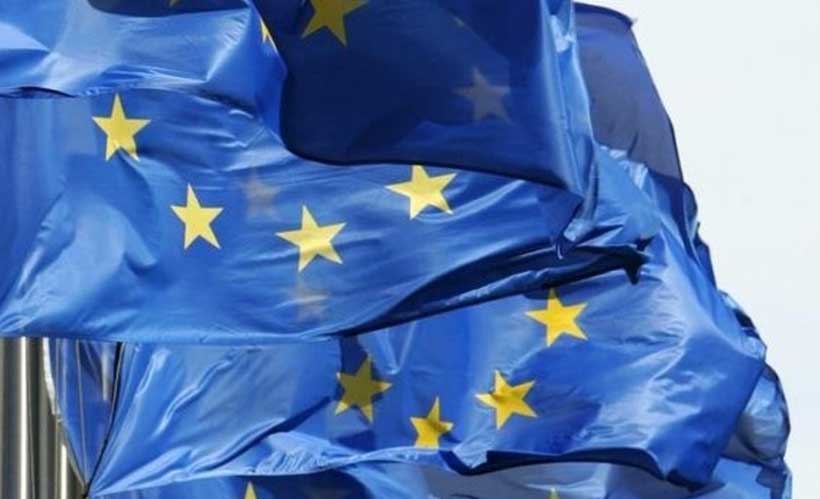 Energy security, EU-Eastern relations and geopolitical challenges are set to be among the focus points of the 8th session of the joint parliamentary assembly.
Members of the Euronest Parliamentary Assembly will meet in Tbilisi, Georgia, for the 8th Ordinary Session, from 8 to 10 December. The Assembly is comprised of 60 MEPs and 10 members from each of the participating parliaments of the Eastern European partners (Armenia, Azerbaijan, Georgia, Moldova and Ukraine).

Georgian Parliament Speaker Archil Talakvadze will open the session on 9 December. The meetings will be co-chaired by MEP Andrius Kubilius (EPP, LT) and Ivan Krulko, member of the Verkhovna Rada (Ukrainian parliament).
European Parliament President David Sassoli will be represented in Tbilisi by Vice-President Klara Dobrev (S&D, HU).
Political affairs, economic integration, energy security and social matters
The opening session will be preceded by several meetings of the different Euronest committees and working groups, focussing on a wide range of subjects.
Participants will adopt resolutions on political affairs, economic integration, energy security and social matters. As 2019 marks the 10th anniversary of the Eastern Partnership, members will also reflect on the future of this policy, in the run-up to the next Eastern Partnership Summit scheduled to take place in the spring of 2020.
Background
The Euronest PA was established on 3 May 2011 in Brussels, when the Presidents (or their representatives) of the Armenian, Azerbaijani, Georgian, Moldovan, Ukrainian and European Parliaments signed the Assembly's Constitutive Act.

The mission of the Euronest Parliamentary Assembly is to promote the conditions necessary to accelerate political association and further economic integration between the EU and the Eastern European Partners, as well as to strengthen cooperation within the region and between the region and the EU. The multilateral Assembly contributes to strengthening, developing and making the Eastern Partnership visible.
Bringing solar-powered water sanitation systems to Ethiopia
The provision of clean water to its citizens is one of the most urgent and important issues for the Government of Ethiopia. Economic studies conducted in Africa have shown that impacts resulting from poor sanitation and hygiene cost economies between 0.9% and 2.4% of annual Gross Domestic Product. This figure reflects the a) adverse health effects associated with poor sanitation and water supply, b) costs of treating these health problems, c) loss of productivity that results when individuals are sick and others have to care for them, and d) time spent accessing existing water and sanitation services.
About 60% of Ethiopia's rural population do not have access to basic water services and, as of 2015, 14% – around 11 million people – relied on surface water for drinking purposes. Climate change-induced water shortages are adding to the problem. Droughts have affected several areas of the country, leading to water sources drying up or becoming extremely shallow over the past twenty years. Between 2000 and 2018, six drought episodes have been recorded, with devastating impacts in rural areas.
Innovative water sanitation technologies have emerged as potential solutions to the challenges at hand and for promoting social equality and economic growth, while also having further positive externalities, including enhanced safety and security, less water pollution, greater dignity and equality between men and women, growth in tourism and business, amongst others.
Earlier this month, representatives of the United Nations Industrial Development Organization (UNIDO) and the Water Development Commission of the Federal Democratic Republic of Ethiopia launched a one million dollar project to improve water supply, public health and environmental quality by introducing innovative Japanese water purification technology.
The project, "Improving Public Health by Solar-Powered Water Sanitation Systems in Ethiopia", which is funded by the Government of Japan, will improve the provision of clean water through solar-powered water sanitation systems under conditions of equality and gender equity; develop the technical capacity of communities to independently operate water sanitation systems and improve awareness of public health; and build the capacity of industry, engineering, procurement and construction contractors in order to strengthen their role in Ethiopia's water and sanitation sectors.
During the signing ceremony, UNIDO Representative and Director of the regional office, Aurelia Calabro, expressed UNIDO's gratitude to the Government of Japan for its continued support for enhancing the water and energy sectors in Ethiopia. Calabro further emphasized the critical importance of introducing new energy-efficient, water-purifying technologies that are easily adaptable and can sustain communities in need. She has also commended the commitment of the Government of Ethiopia in jointly implementing the project with UNIDO.
His Excellency Dr. Beshah Mogesse, Commissioner for Water Development, highlighted the impact of the project on the ongoing national ONEWASH programme targeting improved health and well-being of communities by increasing sustainable and climate-resilient water supply and the adoption of good hygiene practices.
His Excellency Daisuke Matsunaga Ambassador of Japan reaffirmed the strong dedication of the Government of Japan to strengthen the partnership through the introduction of innovative technology, capacity building and skills transfer.
ADB, ACAMS Partner to Improve Anti-Money Laundering Capacities in Developing Asia
The Asian Development Bank (ADB) and the Association of Certified Anti-Money Laundering Specialists (ACAMS) are partnering in the pilot rollout of an internationally accredited online training program to boost anti-money laundering and know-your-client (AML/KYC) capacities of ADB's Trade Finance Program (TFP) partner banks.
"Enhancing the banking system's ability to detect money laundering and terrorist financing is key to achieve the Sustainable Development Goals related to peace, justice, and strong institutions. ADB regards the strengthening of governance and institutional capacity of its developing member countries (DMCs) as integral to achieving a more inclusive and sustainable future for Asia and the Pacific," said ADB's Office of Anticorruption and Integrity Head Mr. John Versantvoort.
Backed by ADB's AAA credit rating, TFP provides guarantees and loans to over 200 partner banks to support trade, enabling more companies throughout Asia and the Pacific to engage in import and export activities.
TFP's objectives related to AML and combating the financing of terrorism (CFT) are to enhance the fight against financial crime and narrow the global trade finance gap estimated at $1.5 trillion. Work in this area includes knowledge-sharing and workshops, policy recommendations, and capacity building programs for banks and regulators. These efforts contribute to the "de-risking" of correspondent bank relationships—a major issue in many DMCs, especially in the Pacific—and drive more transparency in the financial system, particularly in trade.
"Providing online trainings in developing Asia is one way to move the needle towards establishing minimum training qualifications for bank frontliners. We hope that many of them will be certified soon," said ADB's TFP Investment Specialist Ms. Nana Khurodze.
The partnership with ACAMS demonstrates ADB's broader capacity building objective of providing banking institutions with more knowledge to support small and medium-sized enterprises towards economic growth and job creation.
"ACAMS is honored to have this opportunity to partner with ADB to contribute to capacity building of the AML/KYC knowledge of its TFP partner banks. The focus on AML/CFT and sanctions are to help institutions develop a strong compliance culture to understand risks, evaluate their anti-financial crime framework, and embed the appropriate policies, procedures, and controls. This will in turn help these institutions meet international standards and recommendations," said ACAMS President and Managing Director Mr. Rohit Sharma.