Kidnapping and ant-Shiite rhetoric stirs Malaysian debate about Saudi-inspired ultra-conservatism
Allegedly kidnapped, forty-three-year old Malaysian activist Amri Che Mat, a foreign exchange trader and mountain climber, has not been heard of since he went missing in November 2016.
An inquiry into his disappearance coupled with an assertion by Mohd Asri Zainul Abidin, the mufti of the state of Perlis, that Malaysia's miniscule Shiite Muslim community constitutes a national security threat are but the latest incidents that have raised concerns about the impact of Saudi-inspired ultra-conservative strands of Islam.
Shiites in Malaysia, a country of 31 million, are believed to number 40,000. Shiism was banned in 1996, but Shiites are allowed to worship privately.
Mr. Amri's black four-wheel-drive was found the night of his disappearance near a construction site with its windows smashed, a 55-minute drive from his home in Kangar, Perlis' capital. Witnesses said his car was blocked by five vehicles when he was snatched close to his house.
Accused of adhering to Shiism, Perlis' Islamic Religious Department, advised the state's schools two months prior to Mr. Amri's disappearance not to participate in programs managed by Perlis Hope, the charity co-founded by the activist. Perlis Hope was donating school bags and uniforms.
The charity, in testimony this month to Malaysia's Human Rights Commission that is investigating the vanishing of Mr. Amri and three other activists, denied that it was associated with any one religious grouping.
Mr. Asri, the mufti, fuelled debate about creeping influence in Malaysia of ultra-conservatism with assertions earlier this week that Mr. Amri was a Shia, who practised mut'ah, a temporary marriage contract under Shiite religious law.
The mufti accompanied police who came to their house in 2015, according to Mr. Amri's wife, Norhayati Ariffin, to question the activist about his Shiism, a strand of Islam that Mr. Asri denounces as deviant.
Speaking this week, Mr. Asri said Mr. Amri's home was decorated with pictures of Shia imams. "The surroundings were similar to a Shia mosque in Iran," he said.
The mufti denied assertions by Ms. Ariffin in testimony to the commission that his department may have been involved in Mr. Amri's disappearance. "Maybe her husband has gone off somewhere. Maybe he has gone to Iran. Maybe he has gone to practise mut'ah in Thailand. How should I know?" Mr. Asri said.
The mufti asserted that the spread of Shiism in Perlis and neighbouring Thailand "could threaten national security." He asserted that Perlis Hope was possibly seeking to establish a theocracy.
The disappearance and Mr. Asri's remarks follow a string of events and government measures that have sparked renewed debate about what critics have dubbed the country's Arabization.
Malaysia has long been a target of a long-standing, well-funded Saudi public diplomacy campaign that propagates Sunni Muslim ultra-conservatism as an anti-dote to Iranian revolutionary zeal and Shiite ideology.
Saudi influence was further spotlighted by a scandal surrounding Malaysia's state development fund 1MDB sparked by revelations that $700 million had wound up in Prime Minister Najib Razak's bank account in 2013. Mr. Najib said it was a donation from the Saudi ruling family, rebutting allegations it was money siphoned from the fund he had founded and overseen. Malaysia's attorney-general cleared him of any wrongdoing.
On a visit to Malaysia a year ago, Saudi King Salman inked agreements involving $10 billion of investment in Malaysia and the building of a King Salman Centre for International Peace to bring together Islamic scholars and intelligence agencies in an effort to counter extremist interpretations of Islam.
The centre would work as resource partners with the Saudi-financed Islamic Science University of Malaysia, and the Muslim World League, a Saudi-funded non-governmental organization that for decades served as a vehicle for global propagation of ultra-conservatism.
Saudi Arabia's relationship with Malaysia has also been thrust into the limelight by Mr. Najib's increased emphasis on Islam and close ties to the kingdom.
Malaysian defense minister Hishammuddin Hussein said this week that Malaysian forces would remain in Saudi Arabia " for the sole purpose of providing humanitarian assistance and possibly contribute to rebuilding efforts in Yemen if required." Malaysia had earlier refused to send troops to fight in the kingdom's ill-fated military effort to counter Iranian-backed Houthi rebels in Yemen.
The government recently backed a parliamentary bill that would allow the shariah courts wider criminal jurisdiction over Muslims in the state of Kelantan. Malaysian authorities last year banned two beer festivals against a backdrop of mounting hostility towards Shiites, atheist and gays.
Malaysia has also given refuge to Zakir Naik, a militant Indian Islamic scholar who has been banned from entering Singapore and Britain because of his advocacy of the death penalty for homosexuals and those who abandon Islam.
Malaysia's sultans, in a rare warning cautioned last October that Malaysia's stability was at risk from political Islam after attempts by two laundromats to service Muslims only were blocked by local authorities.
Sultan Ibrahim Sultan Iskandar, the sovereign of the Malaysian state of Johor, in perhaps Malaysia's starkest confrontation of Saudi-inspired ultra-conservatism last year denounced practices of Wahhabism and Salafism by calling on Malaysians to uphold their country's culture and not imitate Arabs. The sultan decried what he described as creeping Arabization of the Malay language by insisting on using Malay language references to religious practices and Muslim holidays rather than Arabic ones.
"If there are some of you who wish to be an Arab and practise Arab culture, and do not wish to follow our Malay customs and traditions, that is up to you. I also welcome you to live in Saudi Arabia. That is your right, but I believe there are Malays who are proud of the Malay culture. At least I am real and not a hypocrite and the people of Johor know who their ruler is," the sultan said.
Amending the Malaysian Immigration Law: The Rohingya Refugees in Malaysia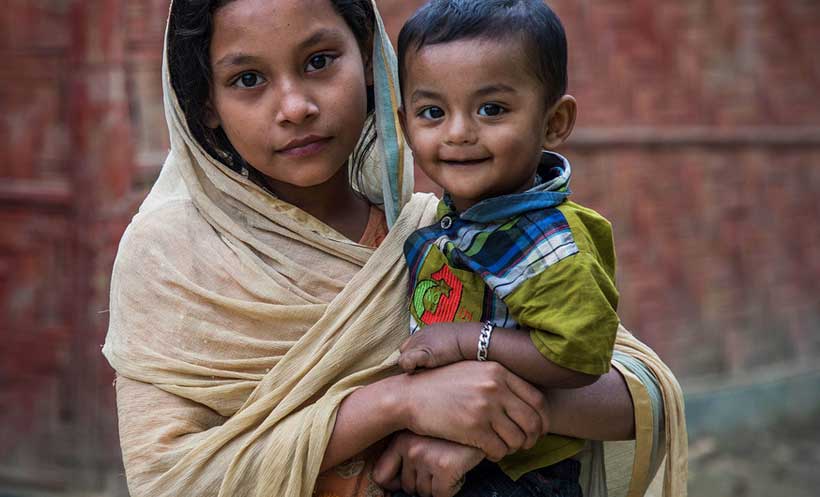 Denied citizenship in Myanmar, the Rohingya refugees fled to various counties including Malaysia. However, the Rohingyas in Malaysia have been challenged by the Malaysian legal system and also the fact that Malaysia is not a signatory to the 1951 Convention Relating to the Status of Refugees and its 1967 Protocol. So far, Malaysia does not have any formal legislative or regulatory mechanism to protect asylum-seekers and refugees. Due to this, the refugees in Malaysia are labelled as "illegal immigrants" which puts them at risk of refoulement. The Rohingyas in Malaysia have been subjected to harassment, extortion, imprisonment, and even deportation. One such instance was of forty Rohingya men who were imprisoned during the pandemic for entering Malaysia without a valid permit.
There are certain inconsistencies in the Malaysian legal system in meeting the standards set in international law for the treatment of refugees. Malaysia's Federal Constitution, which provides the main provisions relating to non-discrimination and equality is inadequate as a non-citizen's right to equality is protected but not their right to non-discrimination. A differentiation between rights available to citizens and non-citizens that are inherent within the Constitution negatively impacts the rights of non-citizens. Malaysia's lack of proper domestic legislation for the protection of refugees is another inconsistency within the legal system of the country. Malaysia's immigration law deals with the treatment of refugees. This law does not have principles of international law embedded within it. An example of the same is the principle of non-refoulement. This principle guarantees that no one should be returned to a nation where they might face torture, cruel, inhuman or degrading treatment or punishment and other irreparable harm. Within domestic law protecting refugees could enhance the domestic laws to a substantial level. Section 6 of the Immigration Act 18959/63 (Act 155) iterates that a person shall not enter Malaysia without a valid permit, and Section 6(3) reiterates that whoever contravenes subsection 1 shall be guilty of an offence and receive due punishment including being liable to whipping of not more than six strokes. In this regard, caning as a punishment imposed on refugees, albeit the factor that only adult males under the age of fifty-five are subjected to caning, would amount to torture, and would also violate human rights. Apart from this, a vast amount of powers are conferred on authorities under the Immigration Act, which could lead to arbitrary actions, and since there is also a lack of opportunity to review or challenge the decisions of the court regarding the status of refugees, this must be addressed. Despite having relief to gain restitution via employment tribunals and civil law lawsuits, there are several impediments to accessing justice along with financial hardships that make it difficult to utilize.
Given the limited protections in Malaysia, in my research I have proposed the following legislative amendments:
-The Malaysian Government should consider granting refugees basic rights and not penalising them under the Immigration Act. Punishments such as caning should not be given to the refugees. Since revisions were made to the Immigration Act in 2002, a total of 47,914 migrants have been subjected to caning for immigration violations.
-The Malaysian Government should ensure the protection of women and children refugees through protective measures against sexual abuse and violence. Such a concern has been seen in detention centres. As Malaysia is a part of the United Nations Convention on the Rights of the Child and the Convention on the Elimination of All Forms of Discrimination Against Women, it needs to provide certain protective provisions. For women and children, alternatives for detention must also be provided under the Immigration Act. Detention should not be seen as the first practice, but rather as the last resort. Detention has an impact on the health and psychological well-being and alternatives such as placement with host families, bail schemes, and support from guarantors or sponsors should be looked into. Even if detention remains the practice, the period of time should be shortened, and there should be a right to appeal.
-Ratifying the Refugee Convention and the accompanying Protocol, or passing a law that governs refugee issues would contribute to the betterment of Rohingya refugees in Malaysia.
In conclusion, while the Malaysian government has experimented with a variety of policy approaches, more coherence and protection are needed. The Government should consider these amendments and work toward a successful approach to protect the Rohingya refugees which could also lead to the betterment of society in Malaysia.
The report can be accessed on this link
MAHASETH, H., & BANUSEKAR, S. (2022). Living in the Shadows: Rohingya Refugees in Malaysia. Asian Journal of International Law, 1-8. doi:10.1017/S2044251322000091
Expanding the India-ASEAN Cyber Frontiers
The recently concluded India-ASEAN Foreign Minister's Dialogue (also known as the 'Delhi Dialogue') celebrated thirty years of the India-ASEAN relationship. The current year, designated as the ASEAN-India Friendship Year, highlights the significance of strengthening the partnership in an increasingly dynamic regional and geopolitical landscape. For India, ASEAN stands at the core of its vision for the Indo-Pacific, as well as for its Act East Policy. For the ASEAN, India presents the solution for solidifying strategic autonomy as the great power competition between the US and China unfolds in the region.
It is argued that the great power competition is now about 'technology'. According to this view, power transition theories emphasize the 'innovation imperative', and technological progress determines the viability for the 'continuous rise' of the rising powers. For India and ASEAN, capability and capacity building in this domain is now paramount to securing national interests.
At the Delhi Dialogue, the Foreign Minister of Singapore remarked that the digital revolution is creating a complete revamp of the means of production and wealth generation for the future. He stressed that "if ASEAN can complement India's natural leader in the arena, the two can remake not just the next two decades, but at least the next half-century".
In the cyber domain, India and ASEAN face common challenges and vulnerabilities. While digital infrastructure in Southeast Asia (SEA) has been regularly exploited as launchpads for cyber-attacks worldwide, India has been at the top of the list of victims.
India-ASEAN in the cyber domain
Indian and ASEAN strategies in the cyber domain converge to a great extent. In discussions related to cyberspace governance in the United Nations (UN), both have adopted a balanced approach. Like India, the ASEAN countries want to safeguard cyber sovereignty (the view led by China and Russia), while supporting the multi-stakeholder approach (the view led by the US and Europe). It has been argued that ASEAN countries' policies are focused more on avoiding social disruptions and controlling the spread of disinformation, than on technology issues. While the latter remains important, the former aspect has gained increasing significance for New Delhi in recent years.
Unlike the US and some of the Western allies, ASEAN countries have so far refrained from using cyber attribution as a political tool. This is similar to India's policy which has not yet adopted the 'naming and shaming' approach towards its cyber adversaries, despite a few instances of indirect inferences by officials and leaders.
A major challenge for India and ASEAN has been China's exploitation of cyberspace. Over the years, China-based threat actors have wreaked havoc in cyberspace, with motives ranging from commercial espionage to political espionage. An exponential increase in China-linked cyberattacks is witnessed in India and SEA countries whenever disagreements and conflict arise on borders (e.g., the Galwan valley clashes) or in the maritime domain (e.g., the South China Sea dispute).
India-SEA cyber relationship has broadened and deepened over the past decade, both on bilateral and ASEAN levels. India has been part of deliberations on cybercrime, Information and Communications Technology (ICT) security, and emerging technologies at the ASEAN Digital Minister's Meeting and the ASEAN Defence Minister's Meeting.
Bilaterally, India-Singapore relations have significantly improved, with the Indian Prime Minister hailing the 'warmest and closest' relationship between the two lions (countries). Singapore is among the most active SEA countries in cybersecurity discussions at the UN. It participates in both the UN Group of Governmental Experts (UNGGE) and the Open-Ended Working Group (OEWG) on 'Developments in the Field of Information and Telecommunications in the context of international security'.
India-Malaysia relations have also improved since the new leadership took reign in 2021. In April 2022, the two countries reviewed the entire gamut of bilateral relations and agreed on a faster revival of ties in the post-covid period. Malaysia is deemed 'neither a technology powerhouse nor a prolific hacker'. However, Malaysia has worked towards developing a strong national cyber strategy and uses global cooperation mechanisms for enhancing its capabilities in fields like foreign intelligence gathering.
As a natural leader in SEA, Indonesia has championed the ASEAN Outlook on the Indo-Pacific (AOIP). Though Indonesia lacks a comprehensive national cybersecurity strategy, Indonesia's leadership in the ASEAN framework remains important for developing frameworks for collective cyber resilience. For India, these present excellent case studies for developing an active cyber diplomacy approach and fostering global cooperation mechanisms in the cyber domain.
Way Ahead
ASEAN provides the SEA countries with an avenue for advancing strategic autonomy in an increasingly competitive Indo-Pacific. The ASEAN centrality in the region is respected by the West which now seeks to engage the ASEAN countries diplomatically, economically, and politically. ASEAN centrality has also meant that Chinese aggressiveness has driven other regional middle powers like India, Australia, and Japan towards ASEAN, thus elevating its stature further. However, in recent decades, China has made significant inroads in the SEA markets and is now seen as an important political partner as well. Despite concerns over increasing Chinese imprints on SEA's digital domain, Chinese technological capabilities and policies attract several SEA countries.
The US-China rivalry puts India and SEA at risk in cyberspace as the rivalry will percolate towards allies and partners. In this light, the need is for developing a third way in the cyber domain – a Cyber Non-Aligned Movement (NAM). India-ASEAN engagement can address the technological gaps and cybersecurity issues, without being drawn into the rising great power competition in the region. The partnership can encompass digital infrastructure, 5G technology, cyberspace governance, and the construction of a new South-South paradigm in cyberspace.
As fears of a 'Digital Cold War' emerge in the Indo-Pacific, a Cyber NAM can be a significant diplomatic effort towards a peaceful and secure cyberspace.
(Views are personal)
Vietnam's role in eliminating Khmer Rouge in Cambodia
Right from the time of Ho Chi Minh, Vietnam has adopted a liberal socialist welfare state emulating the erstwhile USSR. Within the historical narrative related to Indochina region the atrocities committed by Khmer Rouge has been listed as one of the darkest periods of history in Cambodia. Khmer Rouge after coming to power were suspicious of Vietnamese intentions and has developed an antagonistic attitude towards Vietnam. There have been skirmishes between the armed forces of the two countries and Khmer Rouge was strongly supported by China at that time. The establishment of People's Republic of Kampuchea after the defeat of Pol Pot which was a replacement for the authoritarian Pol Pot regime. Led to the re institution of the state institutions and the protection of the religion and trade. The support which was given to the other opposition parties by the US which have fled Cambodia and shortage refuge in Thailand.
The government instituted by Vietnam and the government in exile with Norodom Sihanouk as president and his deputy as Prime Minister, were seen as the two power centres. Vietnam has supported the re-establishment and restoration of public life in Cambodia in the late 1980s because of economic hardships and strong economic boycott adopted by the United States has led to more hardships to the Cambodian citizens. As a result of which Vietnam has justified its intervention in Cambodia to protect the citizens and the hardships brought about by Pol pot regime. Subsequently Vietnam withdraw its forces from Cambodia in 1989. In terms of protection of religion particularly Buddhism and restoration of monasteries large number of Vietnamese have helped Cambodians to adhere to the religion. However, withdrawal of Vietnamese forces led to a power struggle between different factions of Cambodia.
Following the negotiations in 1991 there was a agreement between different fractions which led to the formation of the coalition government under supreme National Council which was headed by Norodom Sihanouk and brought about representatives of the three factions representing different political orientations and royal representatives. The effective control of Cambodia was in the hand of the Phnom Penh regime and the conclusion of a peace agreement in 1991 led to first establishment of peace and protection of human rights across Cambodia.
The disarming of Cameroon was a major issue for the UN operations particularly UN Security Council and therefore it was thought that is structured de-weaponization of the rival factions should be done. Under the UNSC and its mandate way back in 1992-93 the national elections were held in July 1993. These were seen as one of the most free and fair elections across Cambodia. The election of FUNCINPEC led to the return of Prince Norodom Sihanouk to the seat of power. The Khmer Rouge resistance was eroded because of the lack in foreign funding and subsequently thousands of supporters defected to the government and joined Cambodian army. Vietnam has been instrumental in looking into the safe transition and exchange of power between different factions.
While much of the history has been documented but the Vietnamese army sacrifices to free Cambodians from brutal Khmer Rouge regime was not celebrated in the way it should have been. It was seen that more than 30,000 Vietnamese troops were killed before final withdrawal in September 1989. The Vietnamese soldiers underwent serious hardships and were supported by the Cambodians who were helping them in a limited way.
Vietnam's sending of troops to Cambodia in late 1978 was primarily to protect the millions of Cambodians who have fled the urban centres to rural locations because more than 202 million people have died and executed by the Khmer Rouge regime. The Vietnamese army despite limited rations and supplies have tried to protect the population and because of the Vietnamese attack the Pol Pot fled from Cambodia. Immediately after driving US from Saigon, the engagement of Vietnam in Cambodia was seen as the draining of Vietnamese resources as many of the refugees had started trickling into Vietnamese borders. While Vietnam has fought against French and the Americans their role in Cambodia has been underplayed and many of the Vietnamese soldiers who returned from Cambodia felt that they were not given due recognition by new Cambodian government.
Even Cambodia has been ignorant of the fact that Vietnam was the one country which rescued them from the hardships of regime. In fact, the friendship monument in Phnom Penh clearly reflects the Vietnam's role in driving Pol pot away. It was also a redemption of Vietnam's glory and history which showcased that Vietnam could play a significant role in the Indochinese history. If one investigates the four years that they had ruled Cambodia, the brutal regime was responsible for forcing millions of people to work in community farms, but this forced social engineering was detrimental to the society and economy of Cambodia. The bloodshed also had aftereffects because many families died from exhaustion, disease, and starvation.
One of the important aspects of Pol pot regime was the support from the hill tribes and they are known respect for Buddhism as a religion. Pol pot was instrumental in isolating people and abolished money, religion, and private properties. In the history of Cambodia Khmer Rouge regime, the South 21 jail in the capital was seen as notorious because more than 17,000 men, women and children were detained in that centre during the rule of the regime. The full horrors of the regime were discovered when the documented stories and oral history narrated by people in their diaries and verbal communication highlighted the deplorable conditions of living and the killing fields which brought Cambodia to the verge of complete economic downturn and retreating the country to the primitive age.
The UN established tribunal decided and brought Khmer Rouge leaders to justice. In November 2018 the UN administered tribunal give sentences to Pol pot brother Khieu Samphan for crimes against humanity and genocide. The Pol pot regime also conducted ethnic genocide against Cham and Vietnamese minorities. In fact, the role that Vietnam has placed in computing history needs to be revisited and loaded for its efforts in protecting the Cambodians as well as other ethnic minorities.