Crypto-Currencies See Short-Term Bubble and Likely Long-Term Staying Power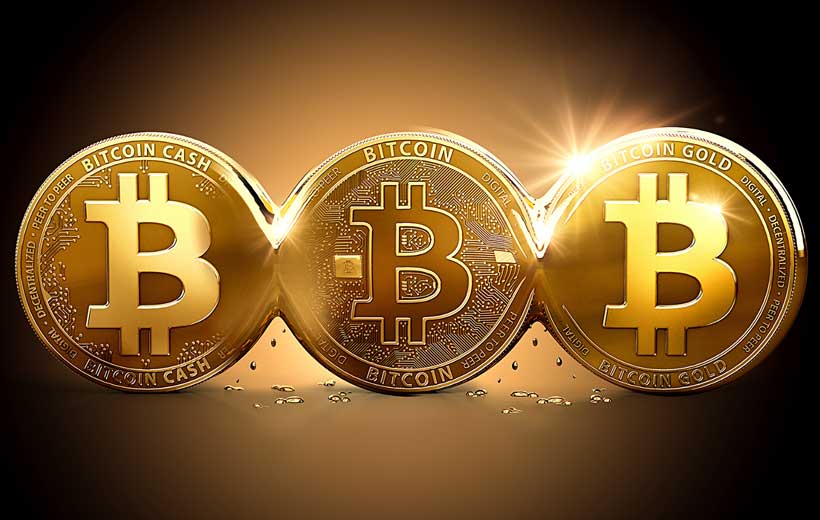 Bitcoin's price has increase more than 12-fold in the past four years, and the combined market of crypto-assets is now valued at more than $500 billion. Such valuations have caused many to think that the market is overheated.
"I tend to think of bitcoin as an interesting experiment, not a permanent feature of our lives," said Robert J. Shiller, Sterling Professor of Economics, Yale University, USA. Schiller compared the market to a speculative bubble that rouses public interest. "It involves contagious stories about people making a lot of money."
But beyond the hype of a single crypto-currency, thousands of other digital currencies have been introduced, and blockchain, the technology underlying bitcoin, carries the potential of providing decentralized, incorruptible ledger, which could be used in a variety of other contexts.
Whether or not crypto-currencies offer a widespread, scalable alternative to traditional currencies depends greatly on their efficiency of use and on how well they function as a store of value. Volatility in the bitcoin market carries risks for those who hold their savings in the market, and many prefer to see bitcoin as an asset, rather than a replacement for central-bank-created currency.
Regulators around the world have raised concern about the way in which crypto-currencies make it easy to move money anonymously. As such, they provide a useful tool for illicit activities, such as money laundering.
"I do think [crypto-currency] needs to be regulated, just like anything I would want to become mainstream should be regulated," said Neil Rimer, General Partner and Co-Founder, Index Ventures, Switzerland. Regulation could be one way of increasing public trust in the experiment.
Not only are nations seeking to regulate the use of crypto-currency, many are also seeking to take advantage of the disruptive innovation associated with it. For example, Sweden is considering the creation of its own digital currency, an "e-krona," which would complement traditional notes and coins, said Cecilia Skingsley, Deputy Governor of the Swedish Central Bank (Sveriges Riksbank). "Cash is going out of fashion very quickly," she added, and digital currencies could provide consumers greater convenience and, potentially, efficiency.
Some developing nations have also seen the potential of becoming part of the crypto-currency movement. "A lot of smaller economies now – they start to think if we just make our regulation a little bit more crypto-friendly we can attract a lot of investment and a lot of talent," said Jennifer Zhu Scott, Principal, Radian Partners, Hong Kong SAR.
The staying power and pricing of bitcoin suggest that crypto-assets will continue to have a disruptive impact on global finance, but they raise more questions than answers about what shape that disruption will take.
Biofuture Platform: 5 Principles for Post-COVID Bioeconomy Recovery and Acceleration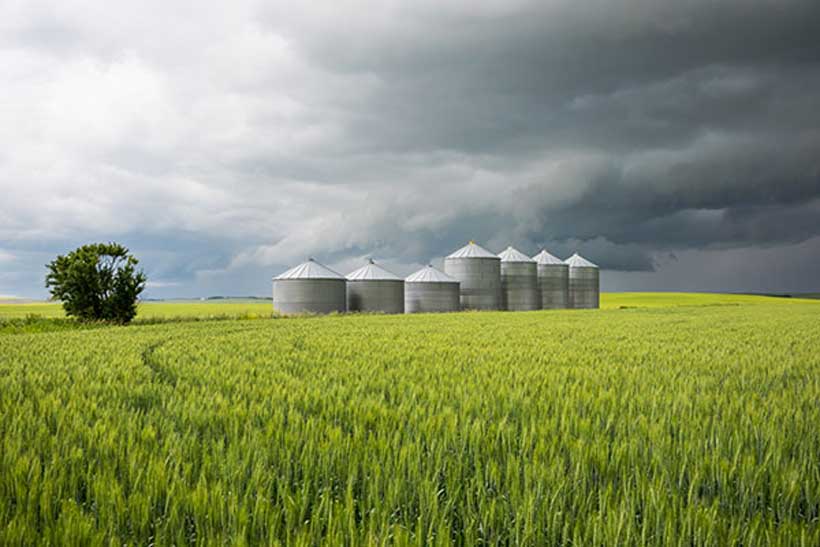 The Biofuture Platform, a twenty-country, multi-stakeholder initiative, announced on the 12 August the launch of a set of voluntary principles. These are intended to offer guidance to governments and policymakers around the world on the need to promote the sustainable bioeconomy in both short-term relief packages and broader post-COVID economic recovery programs. The principles have the support of the twenty Biofuture Platform member countries, and were developed following consultations with policymakers, industry experts and international organisations.
The IEA is the Facilitator of the Biofuture Platform since February 2019. The Executive Director Dr. Fatih Birol commented on the development of the Principles: "Bioenergy is the overlooked giant of the renewable energy sector and will be paramount to a successful global energy transition. But its growth is currently not on track to meet sustainable development goals. It is critical that governments incorporate bioenergy in their COVID economic recovery plans, promoting jobs in the sector and ensuring its considerable potential does not remain untapped".
Exploring financing opportunities for forest landscape restoration
For centuries, world's forests have been cleared and removed for agricultural or other land uses, often resulting in degraded lands found in almost every country today. As global population increases and climate change threatens ecosystems worldwide, there is an urgent need for more sustainable management of land to help mitigate greenhouse gas emissions.
As a process of restoring degraded lands and retrieving their economic and environmental productivity, forest landscape restoration is a promising way to achieve desalination of the soils and reduced wind and water erosion. It also helps filtering drinking water and raising the level of groundwater in restored areas and the storage of carbon dioxide in the newly accumulated biomass.
So far, countries in Europe, the Caucasus and Central Asia pledged to restore close to 3 million hectares of degraded land under the Bonn Challenge, a global effort to restore 350 million hectares of degraded land by 2030, which also count under the ECCA30, a regional initiative to restore 30 million hectares by 2030 in Europe, the Caucasus and Central Asia.
Countries interested in forest landscape restoration commonly cite the lack of funding as a major impediment for its implementation. This is a particularly acute issue in the light of current COVID-19 outbreak, as funding priorities are expected to shift towards the economic recovery and strengthening and re-building of healthcare systems.
To address the commonly asked question: "what are sources of financing forest landscape restoration?", the UNECE/FAO Forestry and Timber Section, in cooperation with the International Union for the Conservation of Nature (IUCN), hosted a webinar where representatives of donor countries and key international institutions informed countries interested in forest landscape restoration about existing sources of funding.
Speaking on behalf of the Federal German Ministry for the Environment, Nature Conservation and Nuclear Safety, Dr. Michael Krause-Besan, IKI Secretariat, introduced the International Climate Initiative (IKI) project portfolio supporting forest landscape restoration efforts in ODA eligible countries, available through large-scale programmes and thematic/country calls.
The Green Climate Fund (GCF) also offers long term financing opportunities under the United Nations Framework Convention on Climate Change, informed Mr. Marc Dumas-Johansen. Another potential source of funding presented at the webinar was the Global Environment Facility (GEF), that already dedicated around $350 million in grants towards restoration purposes in its current funding cycle (2018-2022). This info is available in the presentation: https://www.unece.org/fileadmin/DAM/timber/meetings/2020/20200716/U.Apel_GEF_Sources_of_financning_GEF.pdf.
Speaking on behalf of GEF, Mr. Ulrich Apel underlined that an active pledge under the Bonn Challenge represents an important selection criterion for funding restoration and will be taken into account during the next funding cycle. Mr. Stephen Hart from the European Investment Bank illustrated the financing opportunities for biodiversity and climate adaptation for businesses and cities using Nature-based Solutions, through the bank's Natural Capital Financing Facility.
In their conclusions, speakers underlined the diversity of financing mechanisms and sources of finance, and the importance of linking restoration efforts to national objectives in order to access finance from climate, biodiversity, sustainable development and the private sector.
ADB to Help Boost Farm Incomes in the Philippines with $400 Million Loan
The Asian Development Bank (ADB) has approved a $400 million policy-based loan to support reforms by the Philippine government aimed at raising the productivity and competitiveness of the country's agriculture sector and significantly reducing poverty in rural areas.
The Competitive and Inclusive Agriculture Development Program, Subprogram 1, will help the government expand economic opportunities in the farm sector by implementing trade policy and regulatory reforms, enhancing public services and finance to the sector, and expanding social protection to rural families.
"The Philippines has made tremendous strides in reducing the national poverty rate, but rural poverty remains high because of low productivity and limited crop diversification," said ADB Vice-President Ahmed M. Saeed. "This loan will support the government's comprehensive suite of policy and regulatory reforms, resolving institutional weaknesses in land and water management, expanding agricultural financing to boost productivity, and extending the social safety net to unserved and underserved rural families."
The agriculture industry employs a quarter of the country's labor force. But the sector lags behind counterparts in other Southeast Asian countries in productivity growth and competitiveness. Poverty rates in rural Philippines remains high, as do child malnutrition and stunting. The government has identified agriculture as a priority area for reform under its coronavirus disease (COVID-19) pandemic economic recovery program, as it seeks to ensure food security and reduce poverty in the country.
Among the government reforms under the Competitive and Inclusive Agriculture Development Program, Subprogram 1, is the passage of the 2019 Rice Tariffication Act and the various measures it provides. The new law removed quantitative restrictions on rice imports and replaced them with a pure tariff system. Using collected duties on imported rice, the government set up the Rice Competitiveness Enhancement Fund to strengthen the rice industry in line with the Philippine Rice Industry Roadmap. The government is also initiating additional reforms in land and water resources, including irrigation investments.
Other reforms supported by the loan include additional assistance to farmers making the transition towards higher value crops and those affected by the COVID-19 pandemic. These include unconditional cash grants and the Expanded Survival and Recovery Assistance Program for Rice Farmers to provide zero-interest loans to more than 160,000 small farmers. The program also expands the government's pre-school feeding programs to families to reduce malnutrition and stunting.
The new loan will be complemented by upcoming investments to enhance flood risk management in major river basins, improve irrigation efficiency, and promote agro-enterprise development.