Canada to Test Advancements in Biometrics and Blockchain to Welcome International Travellers
The Government of Canada will collaborate with the World Economic Forum and partners to test emerging digital technologies and their application to air travel. Following the launch of a Known Traveller Digital Identity prototype, the Government of Canada will design a proof of concept pilot project between two countries, demonstrating the potential of emerging biometrics and distributed ledger technologies and their impact on facilitating secure and seamless air travel. The Government of Canada is proud to be working with the Kingdom of the Netherlands to explore opportunities for demonstrating the potential of digital identity systems to engender trust and cooperation between international partners.
The launch of the Known Traveller Digital Identity prototype is the first step in an ambitious roadmap for public and private sector leaders to start small and scale fast to radically transform the border-crossing experience for the majority of legitimate travellers. By 2030, international air arrivals are expected to reach 1.8 billion passengers, a 50% increase from the 1.2 billion arrivals recorded in 2016. According to a new report by the World Economic Forum, in collaboration with Accenture, to accommodate this growth the public and private sectors will need to address infrastructure, human resource, and procedural constraints, while at the same time maintaining national and international security standards. This requires an integrated and trusted approach between governments and the private sector underpinned by emerging technologies and innovations.
"Innovation is key to enhancing global competitiveness, mobility and productivity. Leveraging new technological advancements can support risk-based approaches to public safety and security, making air travel more efficient while improving the travel experience" says Canada's Minister of Transport Marc Garneau.
The Known Traveller concept is founded on the principle that an individual traveller has control over the use of their own identity and its components. Due to this decentralization of control over the components of their identity, a traveller can push proof of their identity information – secured by distributed ledger technology and cryptography – to governmental and private-sector entities throughout their journey.
"With travellers providing access to verified personal biometric, biographic and historical travel data at their discretion, they can assist authorities to undertake risk assessments and pre-screening in advance: essentially verifying their identities and providing secure and seamless movement throughout their journey using biometric recognition technology" says John Moavenzadeh, Head of Mobility System Initiative at the World Economic Forum. "Not only does this provide for greater personalisation and passenger-centricity in the design of services, but the passenger becomes a central actor in ensuring public safety".
"The use of distributed ledger technology can foster an unprecedented level of trust between governments, businesses and travel providers that becomes stronger over time as more interactions take place across the travel ecosystem," said Liselotte de Maar, Managing Director in Accenture's Travel practice. "The KTDI concept removes friction from travelling while ensuring greater security at each touchpoint, from hotel check-in to border control. By enabling travellers to share their validated identity information through the KTDI, it allows receiving organizations the advantage of knowing in advance with whom they will interact".
The prototype and pilot result from two years of thorough cooperation between public and private sector partners in the World Economic Forum's Security in Travel Project. The Known Traveller: Unlocking the potential of digital identity for secure and seamless travel was published in consultation with Accenture, AccorHotels, Amadeus IT Group, AirAsia, Airports Council International (ACI), the Government of Canada, Google, Hilton Worldwide, International Air Transport Association (IATA), International Civil Aviation Organization (ICAO), International Criminal Police Organization (INTERPOL), the Kingdom of the Netherlands, Marriott International, NEC Corporation, SAP SE, Sedicii, UK National Crime Agency, US Department of Commerce, US Department of Homeland Security, Visa and World Travel and Tourism Council (WTTC).
WTO Leads Discussion on "Tourism Financing for the 2030 Agenda"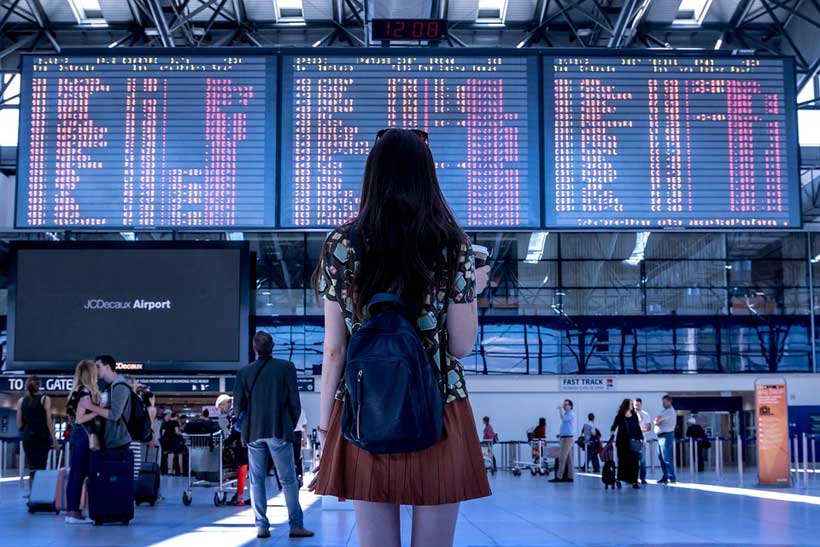 Tourism's unique potential as a tool for driving the global sustainable development agenda has taken center stage at a special event hosted by the World Tourism Organization (UNWTO) in Geneva, Switzerland.
The session, entitled "Tourism Financing for the 2030 Agenda" was held during the 2019 Global Review of Aid for Trade at the headquarters of the World Trade Organization (WTO). UNWTO Secretary-General Zurab Pololikashvili began the discussions by highlighting the key role that the global tourism sector plays in economic growth and job creation.
Ministers, development partners and financing institutions need to better understand and recognize how tourism can contribute to the 2030 Sustainable Agenda. Tourism is explicitly mentioned as a target in three of the 17 Sustainable Development Goals (8, 12 and 14), though, as speakers at the Geneva session noted, for the sector to really realize its enormous potential, the amount of aid and development financing directed towards tourism needs to be increased significantly. Unlocking Tourism's potential for realizing the 2030 Agenda requires a combination of effective and robust policy frameworks, enhanced private sector action, and an innovative approach to partnerships for development cooperation.
"This is an important time for both the tourism and the international development sectors," said Mr. Pololikashvili.
"Strengthening and unlocking aid flows for tourism will help the sector be a driver of job creation, as well as of social and economic development and economic diversity. UNWTO welcomes the opportunity to join ministers, tourism leaders and our partners for these important talks here in Geneva. Working together we can harness the power of the new aid architecture and ensure that nobody gets left behind as tourism transforms lives around the world."
Also joining Mr Pololikashvili for the session were Ms. Arancha González, Executive Director, International Trade Centre (ITC), H.E Dr. Rania Al- Mashat, Minister of Tourism, The Arab Republic of Egypt, Mr. Toshiyuki Nakamura, Director General, Japan International Cooperation Agency (JICA), and Ms. Caroline Freund, Director of Trade, Regional Integration and Investment Climate, World Bank.
World Economic Forum consortium launches paperless Canada- Netherlands travel pilot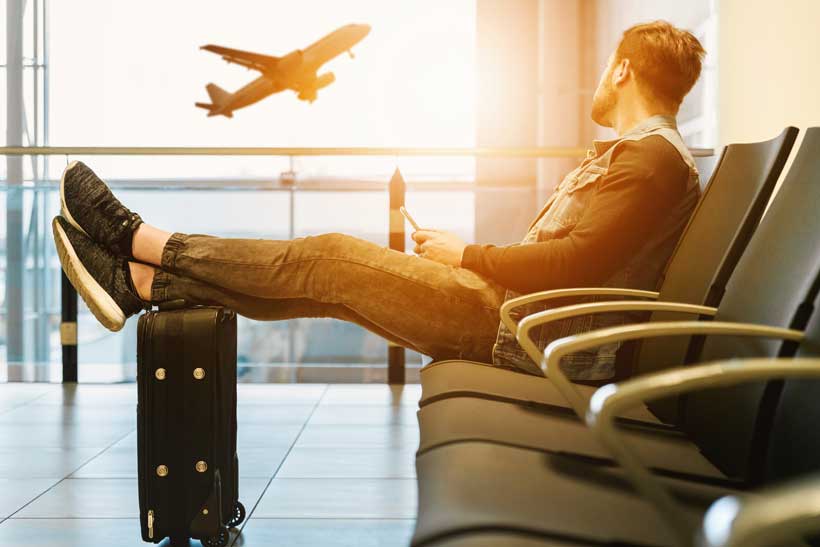 The World Economic Forum and the governments of the Netherlands and Canada launch the first pilot project for paperless travel between the two countries today at Montreal Airport.
Known Traveller Digital Identity (KTDI) is the first platform to use a traveller-managed digital identity for international paperless travel. It will be integrated with partner systems and tested internally throughout 2019, with the first end-to-end paperless journey expected to take place in early 2020.
The pilot initiative is a collaboration between government and industry – border authorities, airports, technology providers and airlines – to create an interoperable system for secure and seamless travel.
"By 2030, international air travel is expected to rise to 1.8 billion passengers, up 50% from 2016. With current systems, airports cannot keep up," says Christoph Wolff, Head of Mobility, World Economic Forum, "This project offers a solution. By using interoperable digital identities, passengers benefit from a holistic system for secure and seamless travel. It will shape the future of aviation and security."
KTDI provides a frictionless travel experience for passengers while allowing them to have greater control over their personal data. The identity data that is usually stored on a chip on a passenger's passport is instead securely stored and encrypted on their mobile device. Passengers can manage their identity data and consent to share it with border authorities, airlines and other pilot partners in advance. Using biometrics, the data is checked at every leg of the journey until arrival at the destination, without the need for a physical passport.
Passengers establish a 'known traveller status' over time through the accumulation of 'attestations' or claims that are proven and declared by trusted partners, such as border agencies and recognized airlines. The result is a reusable digital identity that facilitates more streamlined and tailored interactions with governments, airlines and other partners.
"Canada is pleased to collaborate with the World Economic Forum, the Government of the Netherlands and our industry partners to enhance aviation security and make international air travel safer by testing new and emerging technologies," said the Honourable Marc Garneau, Canada's Minister of Transport. "The Known Traveller Digital Identity pilot project will help facilitate seamless global air travel and benefit the world economy by enhancing the traveler experience, while ensuring that cross-border security is maintained."
"This KTDI pilot project is a perfect example of the importance of public-private partnership in implementing innovations in the aviation sector and border management and I am honoured that we are engaging in this pilot from the Netherlands," said Ankie Broekers-Knol, Minister for Migration, the Netherlands.
The governments of Canada and the Netherlands are joined by Air Canada, KLM Royal Dutch Airlines, YUL Montreal-Trudeau International Airport, Toronto Pearson International Airport and Amsterdam Airport Schiphol. This pilot group is supported by technology and advisory partner Accenture, with Vision Box and Idemia as technology component service providers.
KTDI technology
KTDI is based on an interoperable digital identity, linked directly to government-issued identity documents (ePassports). It uses cryptography, distributed ledger technology and biometrics to ensure portability and to safeguard the privacy of personal data. The system's security relies on a decentralized ledger platform that all partners can access. This ledger provides an accurate, tamper-proof record of each traveller's identity data and authorized transactions.
Moon-walking Mini-breaks, 3D-printed Room Service: Welcome to the Hotel of 2119
Intergalactic getaways, fast-food nutrient pills, 2- to 3-hour working days and adaptable, personalised rooms that can transport guests everywhere from jungles to mountain ranges; in celebration of its 100th anniversary, today Hilton predicts the future trends set to dominate the travel and hospitality industry in the next 100 years.
In a report supported by expert insight from the fields of sustainability, innovation, design, human relations and nutrition, findings reveal how the growing sophistication of technology and climate change will impact the hotel industry in the future.
Key predictions for the hotel of the future include:
Personalisation is King
Technology will allow every space, fitting and furnishing to continuously update to respond to an individual's real-time needs – the Lobby will conjure up anything from a tranquil spa to a buzzy bar, giving every guest the perfect, personal welcome
From temperature and lighting to entertainment and beyond, microchips under the skin will enable us to wirelessly control the setting around us based on what we need, whenever we need it
The Human Touch
In a world filled with Artificial Intelligence, human contact and the personal touch will be more critical and sought after than ever
Technology will free up time for hotel staff to focus on what matters most: helping guests to connect with one another and building memorable moments
'Sustainable Everything' – The Role of Responsibility
Only businesses that are inherently responsible will survive the next century
Sustainability will be baked into everything about a hotel's design – from weather-proofed domes to buildings made from ocean-dredged plastic
Hotels will act as the Town Hall of any community, managing local resources and contributing to the areas they serve with community-tended insect farms and vertical hydroponic crop gardens
Menu Surprises and Personalisation
Our diets will include more plant-based recipes and some surprising sources of protein – Beetle Bolognese, Plankton Pies and Seaweed Green Velvet Cake will be menu staples!
Decadent 3D-printed dinners and room service will provide unrivalled plate personalisation
Chefs will be provided with biometric data for each guest, automatically creating meals based on preferences and nutritional requirements
Futuristic Fitness and Digital Detoxes
Outswim a virtual sea turtle in the pool, or challenge yourself to climb the digital face of Mount Everest, your exercise routine will be as unique as you are. What's more, exercise energy generated from workouts will be used to power the hotel, providing a zero-impact, circular system. Guests could even earn rewards based on reaching workout targets
Pick up where you left off with trackable workouts and holographic personal trainers
Offline will be the new luxury as we seek to find moments of tech-free time
"Since its inception in 1919, Hilton has pioneered the hospitality industry, introducing first-to-market concepts such as air-conditioning and in-room televisions. Last year, Hilton also became the first hospitality company to set science-based targets to reduce its environmental impact," said Simon Vincent, EVP & President, EMEA, Hilton. "We enter our second century with the same commitment to innovation, harnessing the power of our people and technology to respond to guest demands. Our research paints an exciting future for the hospitality industry, highlighting the growing importance of human interaction in an increasingly tech-centric world."
Futurologist Gerd Leonhard said: "In 2119 we will still be searching for unique experiences, but they will be more personalised than ever. As technology shapes our lives we will seek out moments of offline connection with others, including hotel team members who will help us truly get what we need from our stays. One hundred years from now hotels will have to create opportunities to converse, collaborate and connect, delivering moments that matter, individually, to each and every guest."
To find out more, download a copy of Hilton's report outlining the hotel of the future, here.
*Gerd Leonhard is a futurologist, university lecturer and author working across EMEA. Gerd has a wealth of experience discussing future aspects on a range of topics, and is one of the most sought-after speakers and experts in this arena. Gerd is not just a leading expert on the future, he is also a humanist who believes that all scientific and technological progress should further collective human flourishing and has been noted as one of the most influential experts in Europe. Gerd's work focusses on the future of humanity and technology, digital ethics, artificial intelligence, future-leadership and communications.