1 Million Workers Targeted in Tech-Reskilling Drive
The World Economic Forum launched the IT Industry Skills Initiative to meet the global skills gap challenge and address job displacement arising from automation and the Fourth Industrial Revolution. The initiative is committed to reaching 1 million people with resources and training opportunities on the SkillSET portal by January 2021.
The initiative was conceived by the Forum's IT Governors community under the chairmanship of Chuck Robbins, Chairman and Chief Executive Officer, Cisco. The founding partners are Accenture, CA Technologies, Cisco, Cognizant, Hewlett Packard Enterprise (HPE), Infosys, Pegasystems, PwC, Salesforce, SAP and Tata Consultancy Services.
"We need responsive solutions and coordination from all parts of society – governments, citizens and private industry alike – to re-envision an educational system based on lifelong learning that can fully prepare workers for the jobs of the future," said Klaus Schwab, Founder and Executive Chairman, World Economic Forum. "This initiative is a clear example of industry leaders taking concerted, collective action to address a major social challenge at scale."
According to a World Economic Forum report on workforce reskilling, one in four adults reported a mismatch between the skills they have and the skills they need for their current job. Therefore, enabling and empowering workers to transform and update their skills is a key concern for businesses and societies across the globe.
"In our dynamic world, technology has opened up many avenues for growth. However, we are also seeing how innovations such as artificial intelligence and automation can impact the workforce. It is important for all of us to recognize that without the talent we need, none of us would be successful," said Chuck Robbins, Chairman and CEO, Cisco. "This initiative brings together the capabilities and strengths of all of our companies to help educate the high-skilled workers needed for jobs now and into the future. It is our obligation to make sure that people with jobs across every industry are given the means to learn new skills and remain competitive."
The coalition has created a free platform of online tools to streamline the process of reskilling adults. The initial iteration of the portal will be available in April 2018.
To empower people to address fast-changing skill requirements, initiative partner companies are opening up key elements of their individual training libraries into one centralized portal. Users will have access, free of charge, to the most up-to-date, self-paced training materials from leading global IT companies, ranging from general business skills to introductory digital literacy to more advanced topics such as cybersecurity, big data or internet of things. The portal will offer a tailored Skills Assessment, developed by PwC, and based on the Fourth Industrial Revolution skills research, to help users determine which coursework and/or learning pathways best fit their current skillset and learning goals.
In creating this platform, the coalition hopes to recast continued education to a more engaging, ongoing and educationally reaffirming experience. They also hope to motivate adults of all backgrounds to use the platform, especially those from low-resource communities or under-represented groups who have historically had less access to the IT industry. SkillSET is hosted on the award-winning EdCast AI-powered Knowledge Cloud platform, accessible to anyone using desktop or mobile versions.
The coalition, which continues to add members, will be working over the next few months to develop tools and processes intended to address many of the barriers that prevent adults from reskilling or successfully completing trainings. The initiative will initially target the US market, with plans to scale to other geographies and build industry and public-sector partnerships in 2018 and beyond. Under the chairmanship of Mike Gregoire, Chief Executive Officer, CA Technologies, the coalition will report on progress at the World Economic Forum Annual Meeting 2019.
Founding Partners Speak Out:
Pierre Nanterme, Chairman and Chief Executive Officer, Accenture: "People need innovative ways to learn new skills in order to remain relevant and adaptive as the pace of technology change accelerates. For example, AI offers enormous opportunities for growth, but success will increasingly depend on humans collaborating with intelligent technologies. By accessing a broad range of 'new skilling' techniques, people will be better placed to work with machines and help businesses pivot to new growth models."
Michael Gregoire, Chief Executive Officer, CA Technologies: "Technology is both the tool and the canvas and carries the huge promise of improving how we live and work. The counter side, however, is some degree of wariness by those who fear it disrupting their livelihoods, which is both understandable and expected. We are focused on a large-scale, proactive solution that encourages continuing education to empower and inspire today's and tomorrow's workforce. We must engage with technology in a way that creates new opportunities, both at an individual level and in the aggregate."
Francisco D'Souza, Chief Executive Officer, Cognizant Technology Solutions: "The workplace issue of the 21st century is a worldwide shortage of qualified technology talent driven by a massive skills gap, which we must address together on a global scale. The pace of technological change has education systems struggling to keep up in delivering learning experiences that are relevant, immersive and readily available as workers seek to expand their skills. The future of talent development depends on new models, ways of thinking and initiatives like this one that engage individuals as lifelong learners and provide them with opportunities for continuous reinvention."
Salil Parekh, Chief Executive Officer and Managing Director, Infosys Ltd: "Our relevance, in an increasingly digital future, will depend on our ability to learn and evolve lifelong at the pace of technology. Democratizing digital literacy is an essential first step to make technology a force for good that moves us all forward."
Alan Trefler, Founder and Chief Executive Officer, Pegasystems Inc.: "Throughout history, we've seen technological advancement bring both opportunities and challenges as society adapts. With technology so central to how we live and work today, it's critical that we enable people to acquire the skills required to be successful and to help society move forward in a positive direction.
Robert E. Moritz, Global Chairman, PwC International, PwC: "All over the world, people are asking themselves how they are going to prepare for their future, whether it's a new job, new responsibilities, or needed new skills. By working together across the public and private sectors, our hope is to enable new opportunities for people to carve their own paths, develop new skills, and future-proof themselves. By sharing our Skills Assessment, we believe more people around the world will be empowered to learn and grow professionally throughout their lives."
Keith Block, Vice Chairman, President and COO, Salesforce: "As the Fourth Industrial Revolution spurs incredible innovation, it is our responsibility as business leaders to ensure that the benefits created by this opportunity – now and in the future – are accessible to all."
Bill McDermott, Chief Executive Officer, SAP: "Our focus on building digital skills will unleash amazing potential in dreamers from all backgrounds. Instead of fearing automation, we should be optimistic about the exciting possibilities when people and machines work together. Bigger than artificial intelligence, we are entering a new frontier of 'augmented humanity'."
Rajesh Gopinathan, Chief Executive Officer and Managing Director, Tata Consultancy Services Ltd: With the advent of the Fourth Industrial Revolution, enterprises are leveraging the combined effect of emerging technologies to transform their businesses. Employees will also have to transform their skills and adopt newer ways of working to participate in today's opportunities that are as enormous as in any of the previous generations. It is important for enterprises to make investments in reskilling and upskilling employees and prepare them for digital-age careers."
Commission invests €1 billion in innovative clean technology projects
The Commission is launching the first call for proposals under the Innovation Fund , one of the world's largest programmes for the demonstration of innovative low-carbon technologies, financed by revenues from the auction of emission allowances from the EU's Emissions Trading System. The Innovation Fund will finance breakthrough technologies for renewable energy, energy-intensive industries, energy storage, and carbon capture, use and storage. It will provide a boost to the green recovery by creating local future-proof jobs, paving the way to climate neutrality and reinforcing European technological leadership on a global scale.
Executive Vice-President Frans Timmermans said: "This call for proposals comes at just the right time. The EU will invest €1 billion in promising, market-ready projects such as clean hydrogen or other low-carbon solutions for energy-intensive industries like steel, cement and chemicals. We will also support energy storage, grid solutions, and carbon capture and storage. These large-scale investments will help restart the EU economy and create a green recovery that leads us to climate neutrality in 2050."
For the period 2020-2030, the Innovation Fund will allocate around €10 billion from the auctioning of allowances under the EU Emissions Trading System, in addition to undisbursed revenues from the Innovation Fund's predecessor, the NER 300 programme.
The first call will provide grant funding of €1 billion to large-scale projects for clean technologies to help them overcome the risks linked to commercialisation and large-scale demonstration. This support will help new technologies to reach the market. For promising projects which are not yet ready for market, a separate budget of €8 million is set aside for project development assistance.
The call is open for projects in eligible sectors from all EU Member States, Iceland and Norway. The funds can be used in cooperation with other public funding initiatives, such as State aid or other EU funding programmes. Projects will be evaluated according to their potential to avoid greenhouse gas emission, innovation potential, financial and technical maturity, and potential for scaling up and cost efficiency. The deadline for submission of applications is 29 October 2020. Projects can apply via the EU Funding and Tenders portal where more details on the overall procedure are available.
Background
The Innovation Fund aims to create the right financial incentives for companies and public authorities to invest now in the next generation of low-carbon technologies and give EU companies a first-mover advantage to become global technology leaders.
The Innovation Fund will be implemented by the Executive Agency for Networks and Innovation (INEA), while the European Investment Bank will provide project development assistance to promising projects that are not ready for full application.
Electric mobility could boost green jobs as part of the COVID-19 recovery in Latin America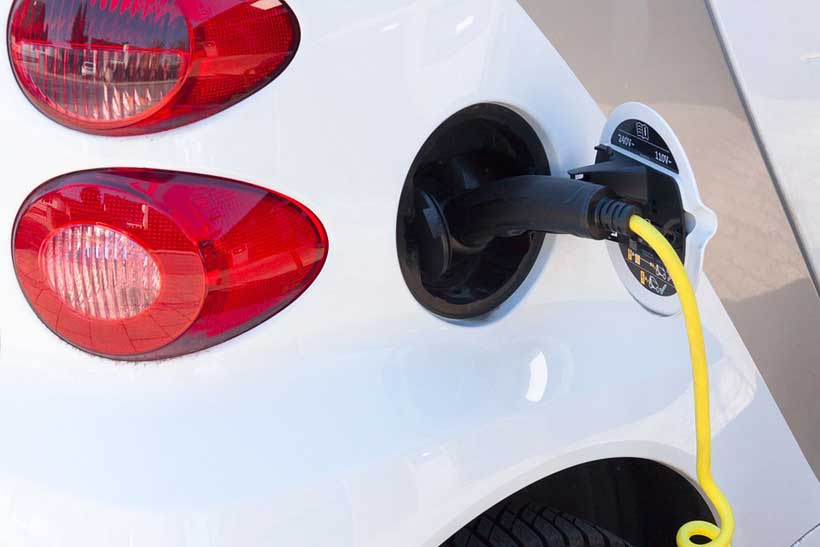 The transition to electric mobility could help Latin America and Caribbean countries to reduce emissions and fulfill their commitments under the Paris Agreement on climate change, while generating green jobs as part of their recovery plans from the COVID-19 crisis, according to a new study.
The United Nations Environment Programme (UNEP) report, "Electric Mobility 2019: Status and Opportunities for Regional Collaboration in Latin America and the Caribbean," analyzes the latest developments in 20 countries in the region and highlights the growing leadership of cities, companies, and civil associations in promoting new e-mobility technologies.
Though still a recent development, electrification of the public transport sector is happening at high speed in several countries in the region, says the study financed by the European Commission through the EUROCLIMA + Programme and the Spanish Agency for International Development Cooperation (AECID) and renewable energy company Acciona.
Chile stands outs with the largest fleet of electric buses in the region, with more than 400 units, while Colombia is expected to incorporate almost 500 electric buses in Bogotá, its capital. Other Colombian cities, like Cali and Medellín, have join Ecuador's Guayaquil and Brazil's Sao Paulo in introducing electric buses.
Increased efficiency, lower operation and maintenance costs of electric buses, as well as growing public concern around the impacts of road transport-related emissions on human health and the environment are the main drivers behind this transition in public transport, according to the study.
The transport sector is responsible for 15 per cent of greenhouse gas emissions in Latin America and the Caribbean and is one of the main drivers of poor air quality in cities, which causes more than 300,000 premature deaths a year in the Americas, according to the World Health Organization.
"In recent months we have seen a reduction of air pollution in cities in the region due to lockdowns to prevent the spread of COVID-19. But these improvements are only temporary. We must undertake a structural change so that our transportation systems contribute to the sustainability of our cities," says Leo Heileman, UNEP Regional Director in Latin America and the Caribbean.
The report calls on decision-makers to prioritize the electrification of public transport, especially when updating the old bus fleets that run through the large cities in the region. There is fear of a "technology lock-in" over the next 7 to 15 years if authorities choose to renew old fleets with new internal combustion vehicles that will continue to pollute the air and cause severe health damages.
Some countries are already paving the way to ensure a transition to sustainable transport. Chile, Colombia, Costa Rica, and Panamá have designed national strategies on electric mobility, while Argentina, Dominican Republic, México, Paraguay are finalizing their own plans, according to the report.
More than 6,000 new light-duty electric vehicles (EVs) were registered in Latin America and the Caribbean, between January 2016 and September 2019, according to the report. The need for charging infrastructure has boosted new ventures and services. For example, e-corridors, already running in Brazil, Chile, México, and Uruguay, allow users to extend the autonomy of their EVs by making use of public fast charging point networks.
Shared mobility businesses focusing on electric bicycles and skateboards are also being developed in at least nine countries in the region.
The development of electric vehicle charging infrastructure has the potential to foster new investments and jobs, which are key to COVID-19 recovery efforts in the region.
The report calls on governments to develop a clear medium- and long-term roadmap that provides legal certainty for private investment and highlights the role of sustainable mobility in power grid expansion plans, in line with climate commitments under the Paris Agreement.
The 2015 Agreement, signed to date by nearly 200 countries, aims to keep the global temperature rise well below 2 degrees Celsius above pre-industrial levels by the end of the century and to pursue efforts to limit the temperature increase even further to 1.5 degrees Celsius.
The report was produced with inputs from the Latin American Association for Sustainable Mobility (ALAMOS) and contributions from the Center for Urban Sustainability in Costa Rica.
ADB Becomes Observer for the Network for Greening the Financial System
The Asian Development Bank (ADB) joined the Central Banks and Supervisors Network for Greening the Financial System (NGFS) as an observer on 23 June.
NGFS, launched at the Paris One Planet Summit on 12 December 2017, is a group of central banks and supervisors willing to share best practices and contribute to the development of environment and climate risk management in the financial sector, while mobilizing mainstream finance to support the transition toward a sustainable economy.
"NGFS is a valuable network to share ADB's approaches and experience in addressing climate risk management in the financial sector," said ADB Chief Economist Yasuyuki Sawada. "We look forward to learning from and contributing to the network as we continue our pursuit of a more green and sustainable future."
"ADB's operational experience in implementing climate finance targets as well as its expertise in mobilizing innovative finance to support the transition of emerging Asian countries into sustainable economies will be of great value in supporting the work of NGFS," said NGFS Chair Frank Elderson.
ADB joins the ranks of the World Bank, the International Finance Corporation, the International Monetary Fund, and the Organisation for Economic Co-operation and Development as NGFS observers.
ADB's inclusion to the NGFS is aligned with the goals in its corporate strategy, the Strategy 2030, particularly in tackling climate change, building climate and disaster resilience, and enhancing environmental sustainability; fostering regional cooperation and integration; and strengthening governance and institutional capacity.