1 Million Workers Targeted in Tech-Reskilling Drive
The World Economic Forum launched the IT Industry Skills Initiative to meet the global skills gap challenge and address job displacement arising from automation and the Fourth Industrial Revolution. The initiative is committed to reaching 1 million people with resources and training opportunities on the SkillSET portal by January 2021.
The initiative was conceived by the Forum's IT Governors community under the chairmanship of Chuck Robbins, Chairman and Chief Executive Officer, Cisco. The founding partners are Accenture, CA Technologies, Cisco, Cognizant, Hewlett Packard Enterprise (HPE), Infosys, Pegasystems, PwC, Salesforce, SAP and Tata Consultancy Services.
"We need responsive solutions and coordination from all parts of society – governments, citizens and private industry alike – to re-envision an educational system based on lifelong learning that can fully prepare workers for the jobs of the future," said Klaus Schwab, Founder and Executive Chairman, World Economic Forum. "This initiative is a clear example of industry leaders taking concerted, collective action to address a major social challenge at scale."
According to a World Economic Forum report on workforce reskilling, one in four adults reported a mismatch between the skills they have and the skills they need for their current job. Therefore, enabling and empowering workers to transform and update their skills is a key concern for businesses and societies across the globe.
"In our dynamic world, technology has opened up many avenues for growth. However, we are also seeing how innovations such as artificial intelligence and automation can impact the workforce. It is important for all of us to recognize that without the talent we need, none of us would be successful," said Chuck Robbins, Chairman and CEO, Cisco. "This initiative brings together the capabilities and strengths of all of our companies to help educate the high-skilled workers needed for jobs now and into the future. It is our obligation to make sure that people with jobs across every industry are given the means to learn new skills and remain competitive."
The coalition has created a free platform of online tools to streamline the process of reskilling adults. The initial iteration of the portal will be available in April 2018.
To empower people to address fast-changing skill requirements, initiative partner companies are opening up key elements of their individual training libraries into one centralized portal. Users will have access, free of charge, to the most up-to-date, self-paced training materials from leading global IT companies, ranging from general business skills to introductory digital literacy to more advanced topics such as cybersecurity, big data or internet of things. The portal will offer a tailored Skills Assessment, developed by PwC, and based on the Fourth Industrial Revolution skills research, to help users determine which coursework and/or learning pathways best fit their current skillset and learning goals.
In creating this platform, the coalition hopes to recast continued education to a more engaging, ongoing and educationally reaffirming experience. They also hope to motivate adults of all backgrounds to use the platform, especially those from low-resource communities or under-represented groups who have historically had less access to the IT industry. SkillSET is hosted on the award-winning EdCast AI-powered Knowledge Cloud platform, accessible to anyone using desktop or mobile versions.
The coalition, which continues to add members, will be working over the next few months to develop tools and processes intended to address many of the barriers that prevent adults from reskilling or successfully completing trainings. The initiative will initially target the US market, with plans to scale to other geographies and build industry and public-sector partnerships in 2018 and beyond. Under the chairmanship of Mike Gregoire, Chief Executive Officer, CA Technologies, the coalition will report on progress at the World Economic Forum Annual Meeting 2019.
Founding Partners Speak Out:
Pierre Nanterme, Chairman and Chief Executive Officer, Accenture: "People need innovative ways to learn new skills in order to remain relevant and adaptive as the pace of technology change accelerates. For example, AI offers enormous opportunities for growth, but success will increasingly depend on humans collaborating with intelligent technologies. By accessing a broad range of 'new skilling' techniques, people will be better placed to work with machines and help businesses pivot to new growth models."
Michael Gregoire, Chief Executive Officer, CA Technologies: "Technology is both the tool and the canvas and carries the huge promise of improving how we live and work. The counter side, however, is some degree of wariness by those who fear it disrupting their livelihoods, which is both understandable and expected. We are focused on a large-scale, proactive solution that encourages continuing education to empower and inspire today's and tomorrow's workforce. We must engage with technology in a way that creates new opportunities, both at an individual level and in the aggregate."
Francisco D'Souza, Chief Executive Officer, Cognizant Technology Solutions: "The workplace issue of the 21st century is a worldwide shortage of qualified technology talent driven by a massive skills gap, which we must address together on a global scale. The pace of technological change has education systems struggling to keep up in delivering learning experiences that are relevant, immersive and readily available as workers seek to expand their skills. The future of talent development depends on new models, ways of thinking and initiatives like this one that engage individuals as lifelong learners and provide them with opportunities for continuous reinvention."
Salil Parekh, Chief Executive Officer and Managing Director, Infosys Ltd: "Our relevance, in an increasingly digital future, will depend on our ability to learn and evolve lifelong at the pace of technology. Democratizing digital literacy is an essential first step to make technology a force for good that moves us all forward."
Alan Trefler, Founder and Chief Executive Officer, Pegasystems Inc.: "Throughout history, we've seen technological advancement bring both opportunities and challenges as society adapts. With technology so central to how we live and work today, it's critical that we enable people to acquire the skills required to be successful and to help society move forward in a positive direction.
Robert E. Moritz, Global Chairman, PwC International, PwC: "All over the world, people are asking themselves how they are going to prepare for their future, whether it's a new job, new responsibilities, or needed new skills. By working together across the public and private sectors, our hope is to enable new opportunities for people to carve their own paths, develop new skills, and future-proof themselves. By sharing our Skills Assessment, we believe more people around the world will be empowered to learn and grow professionally throughout their lives."
Keith Block, Vice Chairman, President and COO, Salesforce: "As the Fourth Industrial Revolution spurs incredible innovation, it is our responsibility as business leaders to ensure that the benefits created by this opportunity – now and in the future – are accessible to all."
Bill McDermott, Chief Executive Officer, SAP: "Our focus on building digital skills will unleash amazing potential in dreamers from all backgrounds. Instead of fearing automation, we should be optimistic about the exciting possibilities when people and machines work together. Bigger than artificial intelligence, we are entering a new frontier of 'augmented humanity'."
Rajesh Gopinathan, Chief Executive Officer and Managing Director, Tata Consultancy Services Ltd: With the advent of the Fourth Industrial Revolution, enterprises are leveraging the combined effect of emerging technologies to transform their businesses. Employees will also have to transform their skills and adopt newer ways of working to participate in today's opportunities that are as enormous as in any of the previous generations. It is important for enterprises to make investments in reskilling and upskilling employees and prepare them for digital-age careers."
1t.org Announced to Accelerate Nature Restoration to Tackle Climate and Biodiversity Crises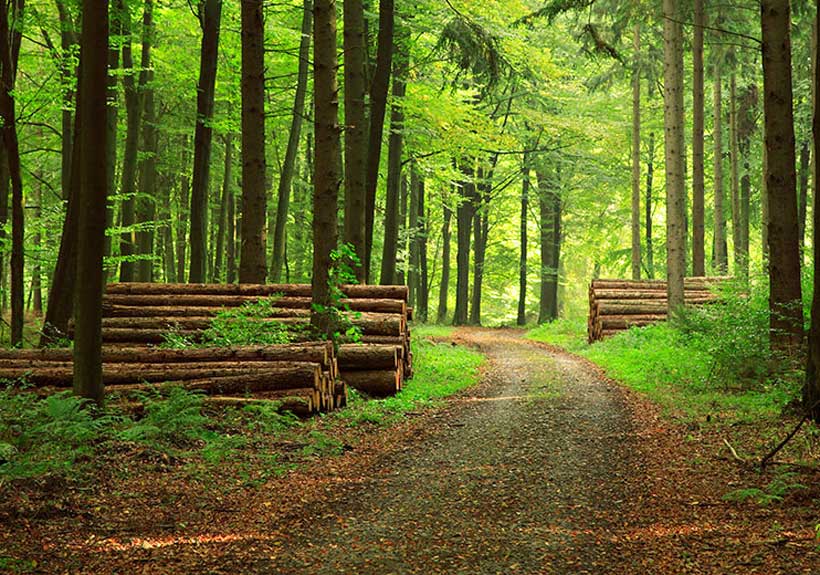 1t.org is a World Economic Forum initiative, designed to support the trillion tree community. It is being set up with the initial financial support of Marc and Lynne Benioff. 1t.org is a platform for leading governments, businesses, civil society and ecopreneurs committed to restoring and reforesting the planet.
The plan, outlined at the World Economic Forum Annual Meeting 2020 by the Forum's Executive Chairman Klaus Schwab, represents a major initiative in the global effort to tackle the climate change and biodiversity crises.
Nature-based solutions – locking-up carbon in the world's forests, grasslands and wetlands – can provide up to one-third of the emissions reductions required by 2030 to meet the Paris Agreement targets. They are one of four critical transitions needed to tackle the climate crisis in the coming decade, alongside transforming the energy, heavy industry and finance sectors. Several recent science publications have highlighted the significant restoration potential in every country to reverse centuries of decline and to restore previously forested lands, including lands recovering from fires.
Klaus Schwab, Founder and Executive Chairman of the World Economic Forum, said: "The next decade must see unprecedented levels of collaboration if we are to meet global climate, biodiversity and Sustainable Development Goals. 1t.org presents an important example of how stakeholders from all walks of life and all ages can work together to achieve a single, globally significant goal."
In a special address, Donald J. Trump, President of the United States, announced US backing of the initiative: "I am pleased to announce that the United States will join the 1 Trillion Trees initiative being launched here at the World Economic Forum. We will continue to show strong leadership in restoring, growing and better managing our trees and our forests."
Significant momentum exists on reforestation – many initiatives and organizations are working to conserve and restore forests at scale such as the Bonn Challenge, the Global Partnership for Forest Landscape Restoration, and the work of many environmental NGOs like American Forests, or the Trillion Trees Initiative (led by Birdlife International, WCS and WWF UK). 1t.org offers an opportunity to help join-up these initiatives in a unifying platform and provide support in critical areas, including the mobilization of funds and political support. 1t.org will also enable improved connectivity of initiatives and help to inspire and enable more champions and entrepreneurs.
1t.org is being created to serve all actors working on restoration and reforestation and will provide a global platform for any reforestation commitment, initiative or campaign, from the grassroots level to large, multi-country efforts. It will provide a pathway for anyone who wants to join the reforestation movement. 1t.org work to support the Saudi Arabian G20 Presidency, which has made Safeguarding the Planet a key aim; and the UK Presidency of COP26. It also aims to make a major contribution to the UN Decade on Ecosystem Restoration 2021-2030 led by UNEP and FAO. Specifically, 1t.org will focus on the following three key action areas:
1t.org will encourage and enable millions more grassroots reforestation champions by providing a digital platform (UpLink) to connect them with the opportunities, tools and resources they need to thrive.
1t.org will work to overcome the many socio-economic barriers that hold reforestation back by catalysing top-down system change – such as policy change, incentives, market creation and access to funding and technology.
1t.org will work to raise the level of ambition and spending from business, governments and philanthropists, and provide guidance to turn that ambition into action.
Reforestation: The science
Greenhouse gas emissions reached a record high of 55.3 Gigatonnes of CO2-equivalent in 2018. According to UNEP's Emissions Gap Report, the Earth's ability to have a two-thirds chance of keeping climate change below 1.5 degrees Celsius means that we have to reduce emissions by 55% between now and 2030. At current emission levels, our "carbon budget" for the 1.5 degrees Celsius warming limit will be depleted before 2030.
Meanwhile, GHG emissions are showing no sign of peaking any time soon. While this prognosis is bleak, nature-based solutions offer the prospect of buying valuable time. Growing, restoring and conserving 1 trillion trees over the coming decade could result in up to 12Gt CO2 being sequestered from the atmosphere each year, with the same trees storing up to 205 Gt of CO2-equivalent once mature. In total, it is estimated that nature-based solutions such as reforestation could provide up to one-third of the needed climate solutions by 2030 to meet the 1.5 degree goal.
What the leaders say
"The 2019 UNEP Emissions Gap Report shows that we are on the brink of missing the 1.5°C target, thereby resulting in a future of serious climate change impacts," said Inger Andersen, Executive Director of the UN Environment Programme (UNEP). "Nature is one of our best allies to significantly reduce emissions and build resilient societies, but time is running out. The UN Decade on Ecosystem Restoration (2021-2030) is an important initiative which brings together countries, businesses and individuals from across the world, to restore ecosystems and restore the planet. The 1t.org platform convened by the World Economic Forum provides a global public-private action platform to help translate these commitments and accelerate reforestation, restoration and conservation of forests."
Ivan Duque, President of Colombia, said that "Our responsibility to conserve and protect biodiversity and to fight against climate change is motivated by the urgency we share to prevent the degradation of forests and other ecosystems. I committed to planting 180 million native trees by 2022 to restore 300,000 hectares of Colombian ecosystem. Today, we have planted 24.5 million trees and restored 40,227 hectares. I trust that the 1t.org platform will help scale these efforts and accelerate restoration action globally."
The need for accelerated action was also highlighted by Marc Benioff, Chairman and co-Chief Executive Officer of Salesforce,who said:"We are facing a planetary climate crisis and trees are one of the most effective ways to sequester carbon and stop the worst effects of climate change." Benioff also announced that, "in support of the 1t.org mission, Salesforce has set a goal to support and mobilize the conservation and restoration of 100 million trees over the next decade."
For Dame Jane Goodall, Founder, Jane Goodall Institute and UN Messenger of Peace: "1t.org offers innovative technologies which will serve to connect tens of thousands of small and large groups around the world that are engaged in tree planting and forest restoration. Creating this 'greening global community' will allow for sharing critically needed funding and best practices – just what is needed to achieve the trillion trees goal in 10 years. Towards the 1t.org goal, I am proud to announce that our Roots & Shoots programme, which empowers young people in 60 countries, has committed to planting over 5 million new trees over the coming year. Now is the time for everyone on the planet to do their part."
"Forests are not only exceptional ecosystems; but, for indigenous peoples, they are also our pharmacies, our supermarket, our school," said Hindou Oumarou Ibrahim, President of the Association of Indigenous Women and Peoples of Chad. "As indigenous peoples, we will not watch our forest burn without acting. We are ready to protect and repair the forests. The 1t.org platform offers exciting opportunities to combine science, finance and indigenous peoples knowledges for climate action."
Xiamen Marathon's race towards sustainability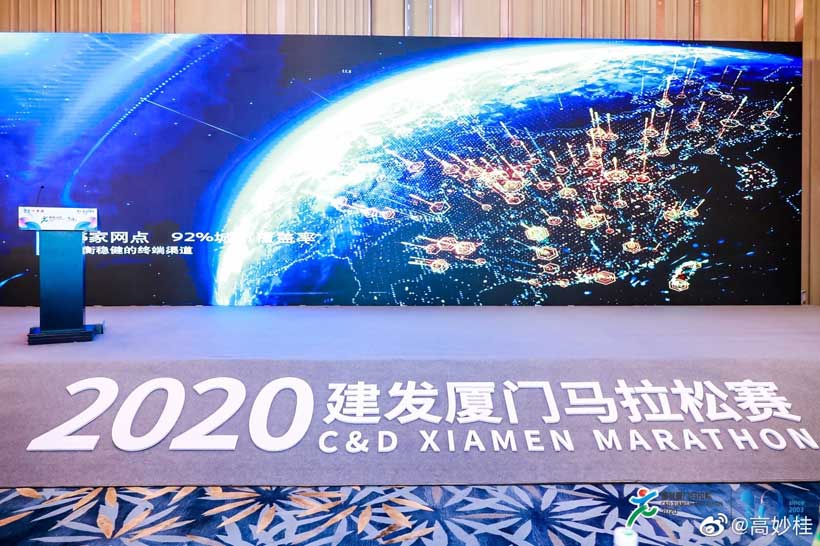 On 5 January 2020, the Chinese coastal city of Xiamen held the first IAAFWorld Athletics Gold Label road race of the year. After 42 grueling kilometres, 35,071 runners from 41 countries and regions successfully finished the race.
However, the marathon's race towards sustainability is only just beginning.
Last year, Xiamen Marathon became a competition with a difference—heavy on sustainability, light on single-use plastics and the first international marathon to join United Nations Environment Programme's (UNEP) Clean Seas campaign. The organizers pledged to reduce plastic waste by 60 per cent through a series of measures that included replacing nearly 1 million single-use plastic cups with biodegradable ones made from maize straw. Single-use plastic bottles were also banned, eliminating some 200,000 bottles that would usually be discarded along the route.
Building on the change from last year, in 2020 the organizers scaled up their green ambitions. They moved towards the concept of "circularity," by reusing and recycling waste from the marathon where possible, and setting up a plastic bank at the end of the racecourse to encourage participants to deposit plastic to be recycled for use at next year's marathon.
A 17-year-old Xiamen Marathon tradition continued; while elite runners sped along the course, family groups followed behind, picking up litter and mimicking a growing global trend known as "plogging". Women pushed buggies as their children walked alongside, collecting rubbish and learning a valuable life lesson at the same time.
Billboards and flags with Clean Seas messaging were exhibited throughout the marathon, spreading the message that the world needs to do more to turn the tide on plastic pollution.
Advancing towards carbon neutrality, participants were able to claim saplings on site which will be planted in the North-Western desert in China through the China Green Foundation.
The organizers also made efforts to reduce the marathon's contribution to air pollution by providing free electric shuttle buses between the race site, the airport and train stations, as well as shared bicycle parking. The start and finish of the race was Xiamen International Conference and Exhibition Center, accessible via public transport, which attendees were heavily encouraged to use. The guiding cars throughout the race were also electric. A total of 35,071 runners from 41 countries and regions participated in the event, with Ethiopian runners dominate in both men's and women's competition in the largest marathon in China. However, the most highlight was arguably the ocean with the Xiamen Marathon setting its own personal best for a sustainable sporting event.
In October 2019, Xiamen Marathon was awarded the 2019 Green Award by the Association of International Marathons and Distance Races, the member organization representing more than 460 of the world's leading distance races. Xiamen Marathon became the first Chinese running event to win the Award, in recognition of excellence in environmental practice through its efforts in fighting climate change, reducing waste and raising environmental awareness.In this year's race, Xiamen Marathon advocates Car-free Day on the race day. The start and finish of the race is Xiamen International Convention and Exhibition Center accessible by many public transport options which are promoted by the race. Free shuttle buses are provided to runners by the race while shared bicycle parking is provided.
The race's collaboration with the Clean Seas campaign was of great significance, said Hua Yun, from the Xiamen Marathon Committee, adding that there is still a long way to go to make the whole race pollution-free. The committee will continue to support the Clean Seas campaign and explore all possible options to reduce, reuse and recycle marathon waste.
"We take our environmental responsibilities very seriously," Yun said. "We have taken steps towards becoming a sustainable and green sport but there is still lots of potential to explore. We are delighted that all of our environmental work has been aligned with this international organization. Partners are increasingly joining the fight against pollution."
UNEP's Clean Seas campaign was set up in 2017 to galvanize mass social change against marine litter. Since then, 60 countries around the world have joined the campaign, committing to reduce their consumption of single-use plastics, and to move towards circularity.
According to UNEP's Head of Public Advocacy and Communication, Atif Butt, "The Clean Seas campaign advocates for the fact that everybody can and should play a part in combatting the issue of marine litter. Individuals can change their consumption behaviour while governments and big businesses can improve their practices and policies. The Xiamen Marathon, as part of this larger mix, highlights the importance of sport and sporting events also having a part to play in combatting pollution. Clean Seas invites other sporting bodies to follow suit."
Vietnam Prepares for Success in 4IR with World Economic Forum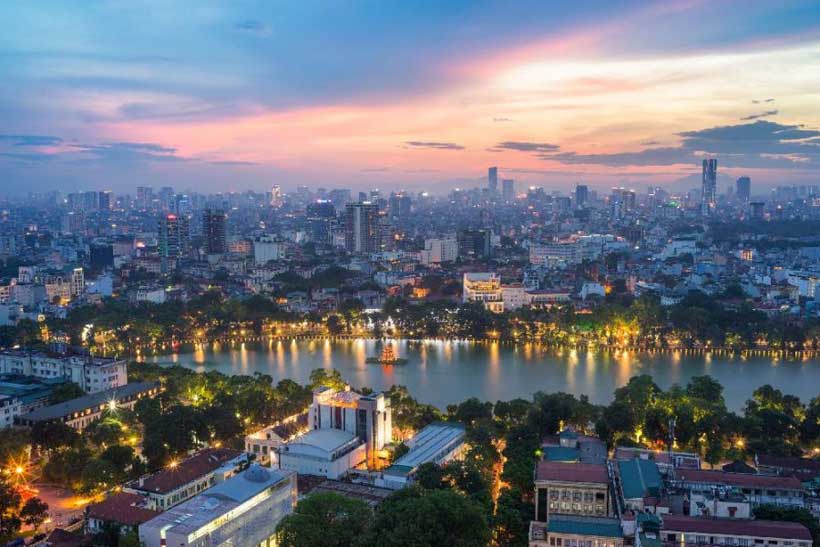 Over the past three years, the Government of Viet Nam has partnered with the World Economic Forum to identify, assess and greenlight areas of improvement for the country's economy. By the end of the Country Partnership, Viet Nam's score on the Global Competitiveness Index rose from 51 out of 100 in 2017 to 62 out of 100 in 2019.
Truong Hoa Binh, Deputy Prime Minister of Viet Nam, attended the World Economic Forum's Annual Meeting 2020 in Davos-Klosters this week and was presented with a report of the Country Partnership. "It has been an honour for us to work with the Vietnamese government over the past three years," said Børge Brende, President of the World Economic Forum.
Working with business, government and civil society at large, the Forum conducted extensive research, workshops and policy development activities in Viet Nam. Topics included: human capital, the future of jobs and reskilling. Projects ranged from reforming education and skills to improving healthcare, building infrastructure and upgrading the agriculture sector. The report also sets out policy recommendations for the government.
During 2020, the Forum will partner with the Ministry of Information and Communications of Viet Nam to open an Affiliate Centre for the Fourth Industrial Revolution. It will focus on technology governance and join a global network of Centres in the China, Colombia, India, Israel, Japan, South Africa, the UAE and the US.
"We look forward to continuing our collaboration," Brende said. "In particular, we look forward to the launch of an Affiliate Centre for the Fourth Industrial Revolution in Viet Nam this year." The purpose of these Centres is to bring government and business together to work collectively on shaping policies that ensure that these technologies, which include artificial intelligence, blockchain and the internet of things, have their benefits maximized and their risks minimized throughout society.
"The Country Partnership between Viet Nam and the World Economic Forum has made an important contribution to enhancing substantially the fruitful cooperation between Viet Nam and the Forum. The successful partnership is an excellent example of mutually beneficial cooperation between ASEAN members and the Forum so as to harness opportunities of the Fourth Industrial Revolution", said Deputy Prime Minister Truong Hoa Binh.
In the coming year, as well as launching an Affiliate Centre for the Fourth Industrial Revolution, the Forum will also launch a major new initiative to tackle plastic pollution and improve how Viet Nam manages plastic waste. This National Plastic Action Partnership is a collaboration between Viet Nam's Ministry of Natural Resources and the Environment and the Forum's Global Plastic Action Partnership.