Stable Recovery Sets Russia on Path for Growth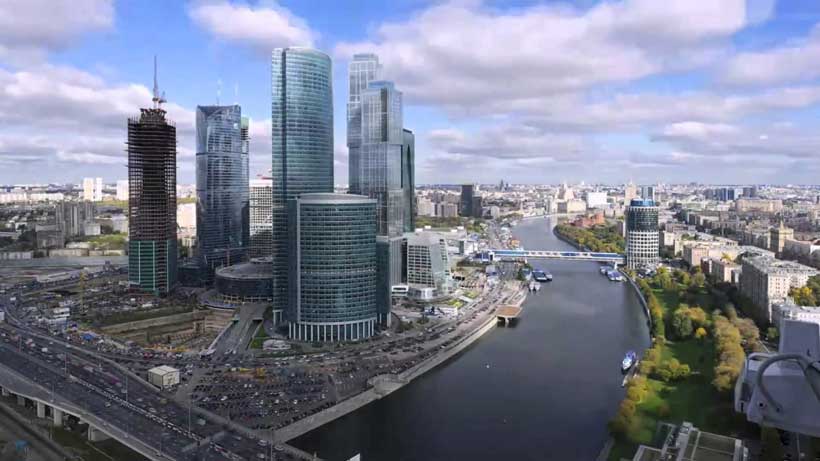 The Russian economy has recovered from recent economic setbacks and low commodity prices and has seen increasing wages, decreasing interest rates and, by many measures, a strong macroeconomic foundation for future growth.
"It's quite stable in terms of GDP growth, inflation rate," said Sergey Gorkov, Chairman, Vnesheconombank, Russian Federation, about the Russian market. Gorkov noted that Russia continues to be based on a "traditional economy" and that changes will be necessary for the economy to embrace the potential of technology.
"We focused on the things we had to do first: macroeconomic indicators," said Arkady Dvorkovich, Deputy Prime Minister of the Russian Federation. He noted that fighting inflation and regulating the banking sector were particular areas of emphasis.
Taking advantage of Russia's potential will require preparing workers for digitization and automation. Some Russian companies are investing in particular in blockchain technologies as an area for leadership. Those close to President Putin speculate that, if elected for a fourth term, the Russian government is likely to continue in its current direction, with special attention to technology.
Putin "believes Russia should do more in order to embrace new technologies", said Alexey A. Mordashov, Chairman of the Board of Directors, Severstal, Russian Federation. Mordashov forecast that businesses could take a primary role in adapting the Russian economy for the digital future and promoting public-private partnerships to achieve that goal.
Macroeconomic stability in itself is not enough to stimulated economic growth. "You've got stability with stagnation," noted Frederick Kempe, President and Chief Executive Officer, Atlantic Council, USA.
Normalizing relations with the West is one avenue for increasing future economic growth. However, a number of geopolitical challenges remain on the horizon. And businesses tend to be reluctant to invest in contexts of geopolitical risk.
"Uncertainty is creating some problems," said Emma Marcegaglia, Chairman, Eni, Italy. "As a business, we would like to have a more open situation" between the West and Russia.
Niger to Improve Women and Girl's Access to Nutrition and Health Services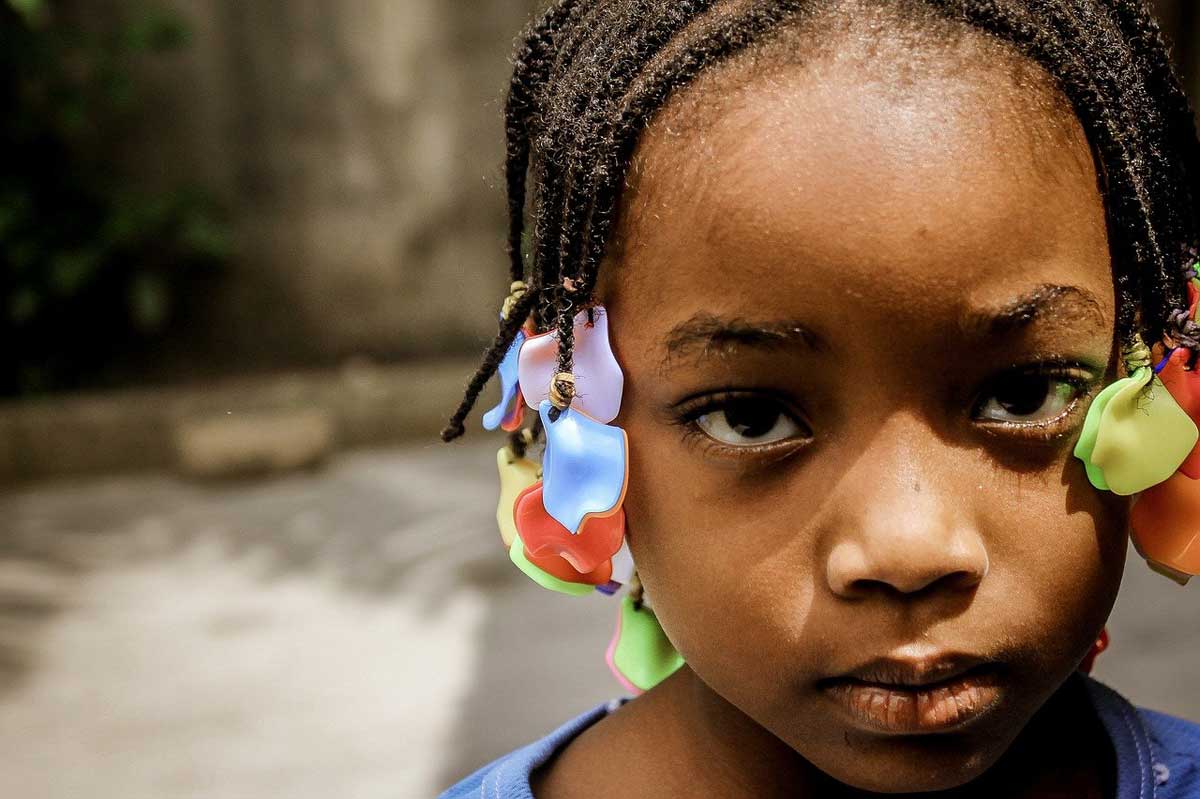 The Nigerien government will be able to provide its population with better health coverage with financing approved today by the World Bank. This 15-year multiphase program will use innovative and comprehensive nutrition and health interventions to improve health system efficiency, equity, and sustainability, as well as boost girls' and women's empowerment.
Niger's health system faces immense challenges. Despite progress in recent years, the country has a high under-five mortality rate of 77 deaths per 1,000 live births in 2020 and stunting continues to have devastating effects on the long-term development of Niger's human capital. Lack of qualified health professionals, particularly doctors, nurses, and medical assistants, has an impact on overall public health. In addition, more than 75% of girls are married before the age of 18, and 30% marry before the age of 15.
"Improving health and nutrition outcomes, as well as empowering girls and women to accelerate the demographic transition will require a transformational commitment over the long term," says Joelle Dehasse, World Bank Country Manager for Niger. "The World Bank is strongly committed to build human capital and improve the lives of the poorest in a fragile context. Refugees and host communities, who use health care services in the targeted areas, will also benefit from these improved basic services."
The first phase of the MPA, the Niger – Improving women's and girls' access to improved health and nutrition services (Lafia-Iyali) project aims to increase the utilization of reproductive, maternal, newborn, child and adolescent health and nutrition services and improve key behaviors known to improve health and nutrition outcomes, as well as girls' and women´s agency in Zinder and Maradi region. Specifically, the project will increase the coverage, utilization and quality of the integrated package of services, as well as the continuity of services to address under-five child mortality, maternal mortality and sexual and reproductive health. It will support demand for health and nutrition services to promote key behaviors for increased demand. About 6,500,000 people, including refugees, and IDPs will benefit from the project by 2026.
The total financing for the project's first phase is $125 million. This includes a $25 million grant from the Global Financing Facility (GFF), a global partnership hosted at the World Bank that supports country-led efforts to prioritize investments in the health, nutrition and well-being of women, children and adolescents while building more resilient and inclusive health systems. The project aligns with Niger's investment case, supported by the GFF, to accelerate health and nutrition outcomes for women, children and adolescents.
Drops in Health Spending Jeopardize Recovery from COVID-19 in Developing Countries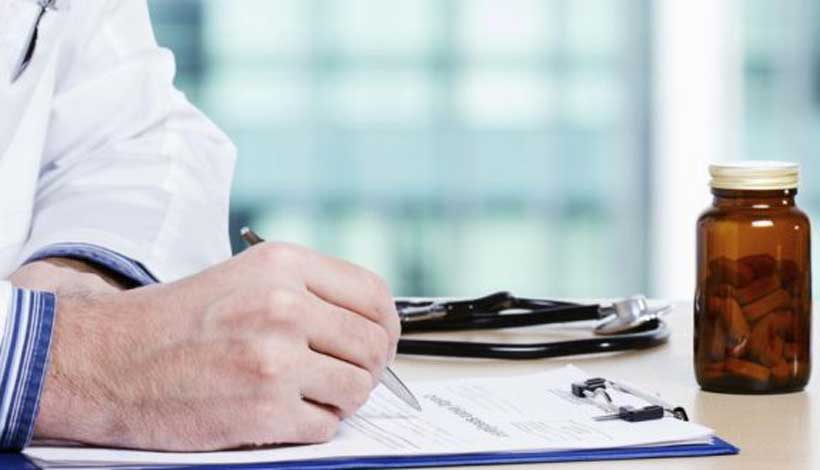 Despite what will likely be the fastest economic growth in the aftermath of any recession in the last 80 years, 52 countries are expected to reduce per capita government spending below pre-COVID levels over the next five years. Based on a new World Bank paper released today, this will leave them unable to finance their share of a COVID-19 vaccine roll-out, invest in better preparedness to protect themselves from future crises and make progress toward Universal Health Coverage.
According to "From Double Shock to Double Recovery: Widening Rifts," governments will have to make bold choices to avoid falls in government health spending. In a group of 126 countries, per capita government spending is projected to exceed pre-COVID levels by 2026. In 52 countries, by that time, overall government spending will however remain below 2019 levels. A return to pre-COVID-19 growth rates in per capita government health spending in the poorest of these countries would require the share of spending assigned to health to almost double, from 10 percent to 20 percent.
"The economic shock from Covid-19 is threatening the capacity of governments to spend sufficiently on health, threatening COVID-19 recovery and health security for all," said Mamta Murthi, World Bank Vice President for Human Development. "Cash-strapped countries will have to make tough choices in health investment to safeguard essential health services, stay on a path toward Universal Health Coverage, and build resilience for the future."
While bringing the current pandemic to an end will require significant investments in vaccines and vaccination programs, countries must also build resilience by investing in preparedness and ensure affordable health services for their populations, especially poor people. Yet, according to the paper, this is becoming a near impossibility for some countries.
"The projected net growth in health spending during 2021 and 2022 will cover only 28 percent of the countries' cost share of a vaccine roll out in low-income countries, and 43 percent in lower-middle income countries," said Christoph Kurowski, lead author of the paper. "And the projected growth in government health spending in these countries by 2026 will cover approximately only 60 percent of the necessary annual investment to strengthen and maintain public-health preparedness and response capabilities."
The Global Financing Facility (GFF), which supports the continuity of essential health services as part of COVID-19 response efforts, has been sounding the alarm of the secondary health crisis for vulnerable populations and the need to secure appropriate levels of financing to provide essential health services and respond to emergencies in the future.
While it won't be easy to boost development assistance for health at a time when high-income countries are also struggling, they have a vital interest in supporting a global recovery. Progress toward Universal Health Coverage is critical for human capital development and a full return to inclusive growth everywhere. Only together, can countries bridge the health financing rifts to build a healthier, more secure, more prosperous future for all.
Iraq and the World Bank to Boost Iraqi Women's Economic Empowerment
A new plan to remove constraints and create more economic opportunities for women was launched today by the government of Iraq, with support from the World Bank Group.
The Women's Economic Empowerment Plan for 2021-2022 outlines the government's priorities in line with its reform program. The plan follows extensive consultations with key stakeholders and is supported by the Iraqi Ministry of Planning, the Women's Empowerment Directorate in the General Secretariat of the Council of Ministers, and the High Council for Women's Affairs in Kurdistan Region of Iraq.
The World Bank Group provided technical support and advice to the government to develop the plan. Key pillars include building capacity for a more gender responsive budget, developing women's skills in the digital and agriculture sectors; boosting access to finance for women; increasing data related to women in the private and informal sectors; implementing legislative reforms to reduce gender gaps; and strengthening knowledge and capacity around access to childcare.
The plan also includes a special focus on supporting vulnerable groups of women and targeting internally displaced women and returnees to areas liberated from ISIS.
On the launch of the plan, Dr. Yussra Kareem, National Coordinator of the MGF in Iraq and Director General for Women's Empowerment Directorate at the General Secretariat of the Council of Ministers, said: "Women's economic empowerment is one of the most important pillars focused on by the general policy for women's empowerment, and it comes in the context of women's rights to equality and social justice, and the 2030 sustainable development plan. In light of this, the Advisory Committee for Women's Economic Empowerment, in cooperation with the World Bank, developed the National Action Plan for 2021-2022 for women's economic empowerment and identified its six priorities."
"Iraqi women have proved to be strong and resilient throughout decades of economic and security challenges. Increasing the participation of Iraqi women in the policy-making process and in leading roles is key to promote peacebuilding and social development." said Saroj Kumar Jha, the World Bank's Mashreq Regional Director. "The World Bank Group stands ready to support Iraq in strengthening the enabling environment for women's economic participation and improving women's access to economic opportunities."
"More women in the Iraqi workforce means more growth and less poverty. IFC is working with the private sector to help remove barriers that hold women back from joining the workforce," said Abdullah Jefri, IFC's Manager for the Levant.
"Building a resilient economic recovery and ensuring inclusive long-term growth requires the full and equal participation of women in the economy. Canada continues to support Iraq in their efforts to strengthen women's economic empowerment and welcomes the launch of this workplan under the Mashreq Gender Facility to help address the barriers to women's participation in the labour force and enhance their opportunities to succeed," said H.E Ulric Shannon, Ambassador of Canada to Iraq.
"Sustainable development in any country cannot be achieved if women are not included in economic life and in political decision-making bodies. To ensure women participation in the labour market is smart economics, and this requires active and tireless efforts over time. The launch of the Woman Economic Empowerment Workplan 2021-2022 today is a step in the right direction, and Norway is proud to support the Mashreq Gender Facility in these vital efforts," said H.E Erik Burger Husem, Chargè d'affaires at the Norwegian Embassy in Iraq.
The new plan will be implemented with support from national and international civil society organizations, and the private sector, in close coordination with the World Bank Group and international development partners.
The plan is a joint effort between the government of Iraq and the World Bank Group under the Mashreq Gender Facility (MGF), launched in January 2019 by the World Bank Group with financial support from the governments of Canada and Norway. The facility provides technical support to Iraq, Lebanon and Jordan to boost women's economic participation and drive inclusive growth. Under the MGF, Iraq set the target of increasing female labor force participation of 5 percentage point by 2024.