Stable Recovery Sets Russia on Path for Growth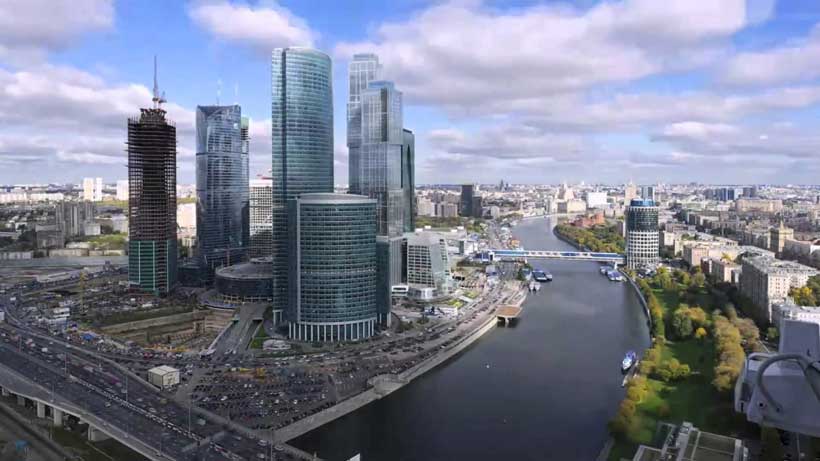 The Russian economy has recovered from recent economic setbacks and low commodity prices and has seen increasing wages, decreasing interest rates and, by many measures, a strong macroeconomic foundation for future growth.
"It's quite stable in terms of GDP growth, inflation rate," said Sergey Gorkov, Chairman, Vnesheconombank, Russian Federation, about the Russian market. Gorkov noted that Russia continues to be based on a "traditional economy" and that changes will be necessary for the economy to embrace the potential of technology.
"We focused on the things we had to do first: macroeconomic indicators," said Arkady Dvorkovich, Deputy Prime Minister of the Russian Federation. He noted that fighting inflation and regulating the banking sector were particular areas of emphasis.
Taking advantage of Russia's potential will require preparing workers for digitization and automation. Some Russian companies are investing in particular in blockchain technologies as an area for leadership. Those close to President Putin speculate that, if elected for a fourth term, the Russian government is likely to continue in its current direction, with special attention to technology.
Putin "believes Russia should do more in order to embrace new technologies", said Alexey A. Mordashov, Chairman of the Board of Directors, Severstal, Russian Federation. Mordashov forecast that businesses could take a primary role in adapting the Russian economy for the digital future and promoting public-private partnerships to achieve that goal.
Macroeconomic stability in itself is not enough to stimulated economic growth. "You've got stability with stagnation," noted Frederick Kempe, President and Chief Executive Officer, Atlantic Council, USA.
Normalizing relations with the West is one avenue for increasing future economic growth. However, a number of geopolitical challenges remain on the horizon. And businesses tend to be reluctant to invest in contexts of geopolitical risk.
"Uncertainty is creating some problems," said Emma Marcegaglia, Chairman, Eni, Italy. "As a business, we would like to have a more open situation" between the West and Russia.
Multiple reports of alleged human rights violations in Tigray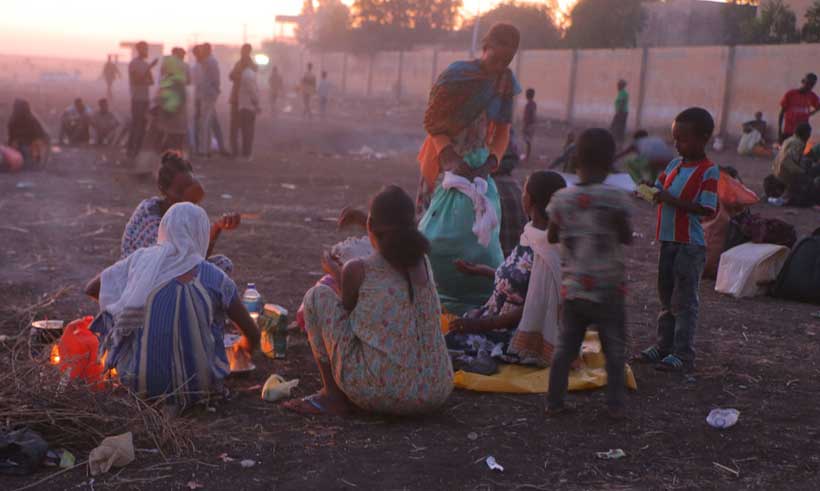 UN human rights chief, Michelle Bachelet on Monday deplored "multiple and severe reports of alleged gross violations of human rights, humanitarian and refugee law" committed by all parties to the conflict in Tigray.
In an update to the UN Human Rights Council (OHCHR) on the situation in the northernmost regional state in Ethiopia, Ms. Bachelet said the conflict has "continued unabated," and "risks spilling over to the whole Horn of Africa".
In the last few months, "mass detentions, killings, systematic looting, and sexual violence" have created "an atmosphere of fear and an erosion of living conditions that resulted in the forced displacement of the Tigrayan civilian population. Civilian suffering is widespread, and impunity is pervasive, she said.
Joint investigation
The UN High Commissioner for Human Rights also informed the Council on progress made in the joint investigation by the OHCHR and the Ethiopian Human Rights Commission (EHRC) following the conclusion of the fieldwork phase of the report.
The full range of information collected is currently being analysed, but Ms. Bachelet said it was already clear that cases documented comprise multiple allegations of human rights violations.
These included attacks on civilians, extrajudicial killings, torture, and enforced disappearances. Sexual and gender-based violence has also included gang rapes, sexualised torture and ethnically targeted sexual violence.
Violations by all parties
According to Ms. Bachelet, Government forces and their allies continue to be implicated in allegations of human rights violations.
Reports also suggest that people of Tigrayan ethnicity have been detained by law enforcement officials on ethnic grounds, mostly in Addis Ababa.
She noted that incitement to hatred and discrimination were also documented targeting people of Tigrayan ethnicity, as well as attacks on journalists and the suspension of media outlets' licenses and shutdowns of Internet and telecommunications in Tigray.
Ms. Bachelet added that Tigrayan forces have also allegedly been responsible for attacks on civilians, including indiscriminate killings resulting in nearly 76,500 people displaced in Afar and an estimated 200,000 in Amhara.
More than 200 individuals have reportedly been killed in the most recent clashes in these regions, and 88 individuals, including children, have been injured, she said.
There have also been reports of the recruitment of children into the conflict by Tigrayan forces, which is prohibited under international law.
Avoid national division
Ms Bachelet urged the Government of Ethiopia to accept the recommendations of the joint investigation report that will be issued on 1 November 2021 and to give human rights and humanitarian actors unhindered access. She called for all parties to immediately end hostilities and negotiate a lasting ceasefire to "avoid the risk that Ethiopia will be torn apart".
 WHO airlift
The largest single shipment of humanitarian cargo to date has been airlifted to Ethiopia by the World Health Organization (WHO), the UN agency said on Monday.
85 metric tons of life-saving medical supplies were flown by a charter flight from WHO's Logistics Hub based in Dubai to in Addis Ababa on Friday. The supplies, including essential medicines, trauma and emergency surgery kits, infusions, consumables, equipment, and cholera kits, are enough to address the urgent needs of more than 150 000 people.
"This delivery will help bolster our efforts to provide relief to hundreds of thousands of families who are grappling with a difficult humanitarian situation," said Dr Boureima Hama Sambo, WHO Representative in Ethiopia.
Currently, nearly 2.5 million people are in need of health assistance from WHO and partners. The shipment to Ethiopia wrapped up a historic week for the WHO Dubai Logistics Hub. Four times the weekly average has been dispatched with over 450 metric tons of medical supplies valued at more than $ 4.3 million in support of cholera outbreak response in Nigeria, critical shortages of medicines in Afghanistan, and trauma and surgical supplies to Syria and Yemen. 
Moderna vs. Pfizer: Two Recent Studies Show Moderna to Be The More Effective One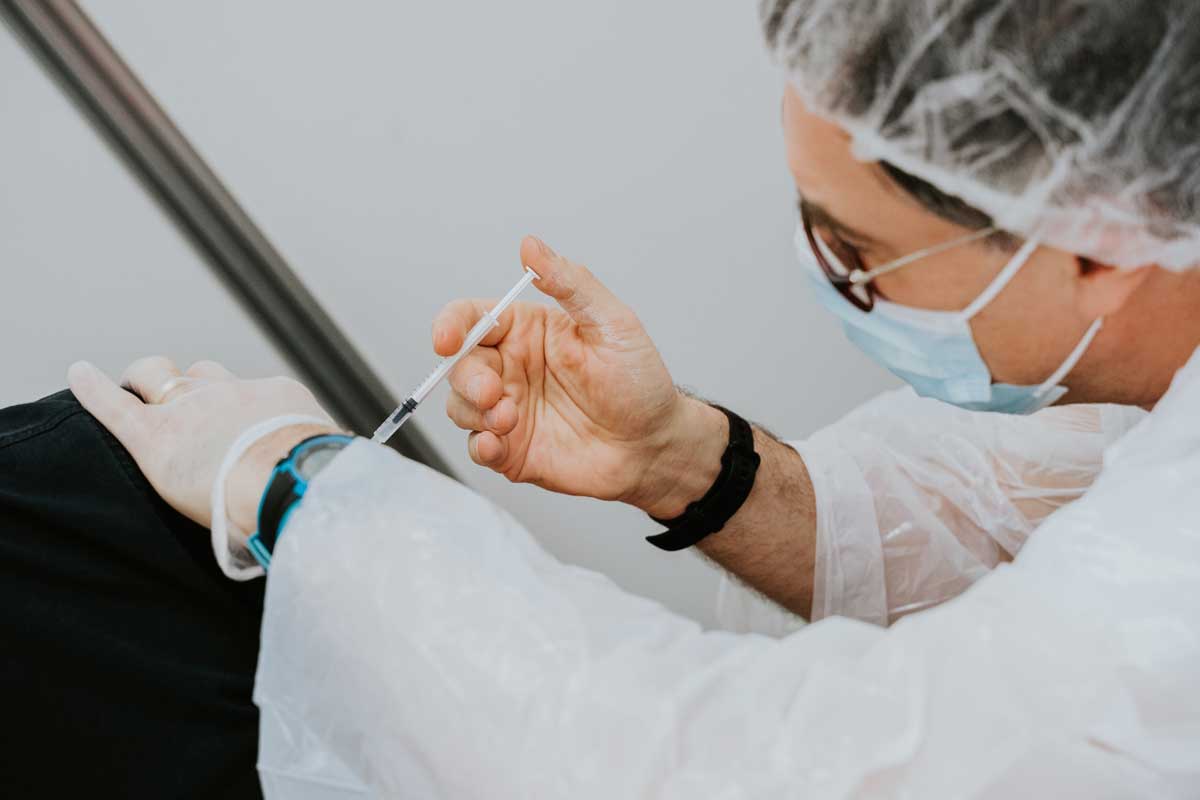 The first study was published by medRxiv "The Preprint Server for Health Sciences" on August 9th, and compared (on 25,589 vaccinated v. 25,589 unvaccinated Minnesotans) "the effectiveness of two full-length Spike protein-encoding mRNA vaccines from Moderna (mRNA-1273) and Pfizer/BioNTech (BNT162b2) in the Mayo Clinic Health System in Minnesota over time from January to July 2021." Moderna was 86% effective against the infection; Pfizer was 76% effective. In July (when the "Delta" variant first became dominant) Moderna was 91.6% effective against hospitalization; Pfizer was 85%. But during that month, effectiveness against the infection was 76% for Moderna v. 42% for Pfizer. Nationwide (including Mayo in MN, WI, AZ, FL, & IA), Moderna was about twice as effective "against breakthrough infection" v. Pfizer.
The second study was far smaller, published on September 10th by the CDC, and studied only 1,175 hospitalized U.S. veterans (93% male) at V.A. centers nationwide. Moderna was estimated at 91.6% effective, Pfizer at 83.4%. Since no non-hospitalized comparison-sample were studied, "Vaccine effectiveness … to prevent Covid-19-associated hospitalization was estimated by using multivariate logistic regression to compare the odds of full vaccination between case-patients and controls," and so the reliability of this study was far less than in the Mayo Clinic study.
Republic of Korea offers support for smallholder farmers in Mozambique
The Korea International Cooperation Agency (KOICA) donated US$5.7 million through the World Food Programme (WFP) for a project to support smallholder farmers in Sofala Province, central Mozambique.
The project will improve food security and livelihoods with a focus on climate resilience for smallholder farmers and will be implemented from this year in the districts of Chemba, Maringue and Caia in Sofala province and will benefit 36,000 smallholder farmers and their families until 2025.
The programme will work with the Ministry of Land and Environment, the Ministry of Agriculture and Rural Development and the National Institute of Meteorology (INAM).
Mozambique is one of the most vulnerable countries to the impacts of climate change. Over the past three years, five tropical cyclones (Desmond, Idai, Kenneth, Chalane, Eloise and Guambe) have caused human and material damages mainly in central Mozambique.
H.E. Ambassador Sung Jun Yeo said that he expects the project is going to be successfully implemented and 36,000 smallholder farmers and their families will have the capacity to maintain a stable livelihood and secure food through the project. "We hope that the friendly relationship between the Government of Mozambique and that of the Republic of Korea is firmly established through various grant aids from the Korean Government via KOICA," emphasized the Ambassador.
"This generous donation from the people of Korea through KOICA will help change the lives of Mozambicans most affected by climate change", said Antonella D'Aprile, WFP Mozambique Country Director. "By supporting smallholder farmers to become climate resilient, we are also protecting their livelihoods and food security of their families and communities. We thank KOICA on behalf of the people that we serve".
The Korea International Cooperation Agency (KOICA) was established as a governmental agency dedicated to providing grand aid programs of the Korean government in 1991. KOICA endeavors to combat poverty and support the sustainable socioeconomic growth of partner countries. By doing so, KOICA establishes and strengthen friendly ties with developing countries.
The United Nations World Food Programme (WFP) is the 2020 Nobel Peace Prize laureate. WFP is the world's largest humanitarian organization, saving lives in emergencies and using food assistance to build a pathway to peace, stability and prosperity for people recovering from conflict, disasters and the impact of climate change.