Stable Recovery Sets Russia on Path for Growth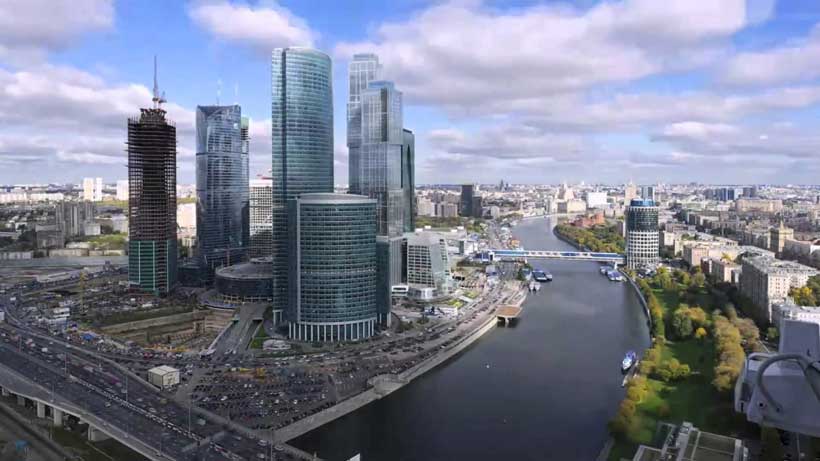 The Russian economy has recovered from recent economic setbacks and low commodity prices and has seen increasing wages, decreasing interest rates and, by many measures, a strong macroeconomic foundation for future growth.
"It's quite stable in terms of GDP growth, inflation rate," said Sergey Gorkov, Chairman, Vnesheconombank, Russian Federation, about the Russian market. Gorkov noted that Russia continues to be based on a "traditional economy" and that changes will be necessary for the economy to embrace the potential of technology.
"We focused on the things we had to do first: macroeconomic indicators," said Arkady Dvorkovich, Deputy Prime Minister of the Russian Federation. He noted that fighting inflation and regulating the banking sector were particular areas of emphasis.
Taking advantage of Russia's potential will require preparing workers for digitization and automation. Some Russian companies are investing in particular in blockchain technologies as an area for leadership. Those close to President Putin speculate that, if elected for a fourth term, the Russian government is likely to continue in its current direction, with special attention to technology.
Putin "believes Russia should do more in order to embrace new technologies", said Alexey A. Mordashov, Chairman of the Board of Directors, Severstal, Russian Federation. Mordashov forecast that businesses could take a primary role in adapting the Russian economy for the digital future and promoting public-private partnerships to achieve that goal.
Macroeconomic stability in itself is not enough to stimulated economic growth. "You've got stability with stagnation," noted Frederick Kempe, President and Chief Executive Officer, Atlantic Council, USA.
Normalizing relations with the West is one avenue for increasing future economic growth. However, a number of geopolitical challenges remain on the horizon. And businesses tend to be reluctant to invest in contexts of geopolitical risk.
"Uncertainty is creating some problems," said Emma Marcegaglia, Chairman, Eni, Italy. "As a business, we would like to have a more open situation" between the West and Russia.
Achieving Net Zero Electricity Sectors in G7 Members
G7 members are well placed to fully decarbonise their electricity supply by 2035, which would accelerate the technological advances and infrastructure rollouts needed to lead global energy markets towards net zero emissions by 2050, according to a new report from the International Energy Agency. The report was requested by the United Kingdom, which holds the G7 Presidency this year.

The pathway laid out in the report – Achieving Net Zero Electricity Sectors in G7 Members – underscores how the G7 can serve as first movers, jump-starting innovation and lowering the cost of technologies for other countries while maintaining electricity security and placing people at the centre of energy transitions.

The new report builds on the IEA's landmark Roadmap to Net Zero by 2050 to identify key milestones, challenges and opportunities for G7 members. Following on from June's G7 Summit, it is designed to inform discussions at the COP26 Climate Change Conference in Glasgow, for which the UK also holds the Presidency.

At the G7 Summit, the leaders of Canada Germany, France, Italy, Japan, the United Kingdom and the United States – plus the European Union – committed to reach "an overwhelmingly decarbonised" power system in the 2030s and net zero emissions across their economies no later than 2050.

The G7 now accounts for nearly 40% of the global economy, 36% of global power generation capacity, 30% of global energy demand and 25% of global energy-related carbon dioxide (CO2) emissions. Its clean energy transition is already underway, with coal making way for cleaner options. The electricity sector now accounts for one-third of the G7's energy-related emissions, down from a peak of nearly two-fifths in 2007. In 2020, natural gas and renewables were the primary sources of electricity in the G7, each providing about 30% of the total, with nuclear power and coal close to 20% each.

Reaching net zero emissions from electricity would require completing the phase-out of unabated coal while simultaneously expanding low emissions sources of electricity, including renewables, nuclear, hydrogen and ammonia. According to the IEA's pathway to net zero by 2050, renewables need to provide 60% of the G7's electricity supply by 2030, whereas under current policies they are on track to reach 48%.

The G7 has an opportunity to demonstrate that electricity systems with 100% renewables during specific periods of the year and in certain locations can be secure and affordable. At the same time, increased reliance on renewables does require the G7 to lead the way in finding solutions to maintain electricity security, including seasonal storage and more flexible and robust grids.

In the IEA's pathway to net zero by 2050, innovation delivers 30% of G7 electricity sector emissions reductions to 2050, which will require international collaboration while also creating technology leadership opportunities for G7 countries. Mature technologies like hydropower and light-water nuclear reactors contribute only about 15% of the reductions in the IEA pathway. About 55% come from deploying technologies that either still have huge scope to grow further, such as onshore wind and solar PV, or in early adoption phase, such as heat pumps and battery storage. Technologies still in development, such as floating offshore wind, carbon capture and hydrogen, would deliver another 30%.

The new report underscores that people must be placed at the centre of all clean electricity transitions. Decarbonising electricity could create as many as 2.6 million jobs in the G7 over the next decade, but as many as 300,000 jobs could be lost at fossil fuel power plants, with profound local impacts that demand strong and sustained policy attention to minimise the negative impacts on individuals and communities. Household spending on energy should decline by 2050, as rising spending on electricity is more than offset by lower expenses for coal, natural gas and oil products. Governments must foster efficiency gains and structure energy tariffs for consumers and businesses so that all households can benefit from these cost savings.

"G7 members have the financial and technological means to bring their electricity sector emissions to net zero in the 2030s, and doing so will create numerous spill-over benefits for other countries' clean energy transitions and add momentum to global efforts to reach net zero emissions by 2050," said Fatih Birol, the IEA Executive Director. "G7 leadership in this crucial endeavour would demonstrate that getting to electricity sectors with net zero emissions is both doable and advantageous, and would also drive new innovations that can benefit businesses and consumers."
"We have decided to take the path towards climate neutrality. This can only be achieved together – with joint and decisive action,"said Peter Altmaier, Germany's Federal Minister for Economic Affairs and Energy. "Our way towards climate neutrality is ambitious, but necessary. We need to act together with clear, joint and decisive action. The energy sector plays clearly a key role on our way to climate neutrality. Solutions are at hand, such as the exit from coal-fired power generation in Germany and other countries. The IEA report shows how the G7 can live up to its pioneering role in this regard – a matter that will continue to be topical during the German G7 presidency in 2022."
"In this critical year of climate action ahead of COP26, I welcome this report, which sets out a roadmap for the G7 to meet the commitment, made earlier this year, to accelerate the transition from coal to clean power," said COP26 President-Designate Alok Sharma. "The report also highlights the huge jobs and growth opportunities that this decade could bring, from scaling-up renewables and improving energy efficiency to driving digital solutions and deploying critical technologies."
"We welcome the IEA's report on achieving net zero electricity sectors in the G7. These countries should provide leadership in the energy transition," said UN High Level Climate Action Champions Gonzalo Munoz and Nigel Topping. "Decarbonising electricity is essential to keep 1.5 degrees alive, as well as to provide the power for electrification of other sectors. Key G7 milestones in the report include phase out of unabated coal and reaching 60% renewable share of electricity by 2030 and overall net zero electricity emissions by 2035. The private sector stands ready to support this effort."
Paperless Travel Pilot Outlines Best Practices for Digital Travel Experience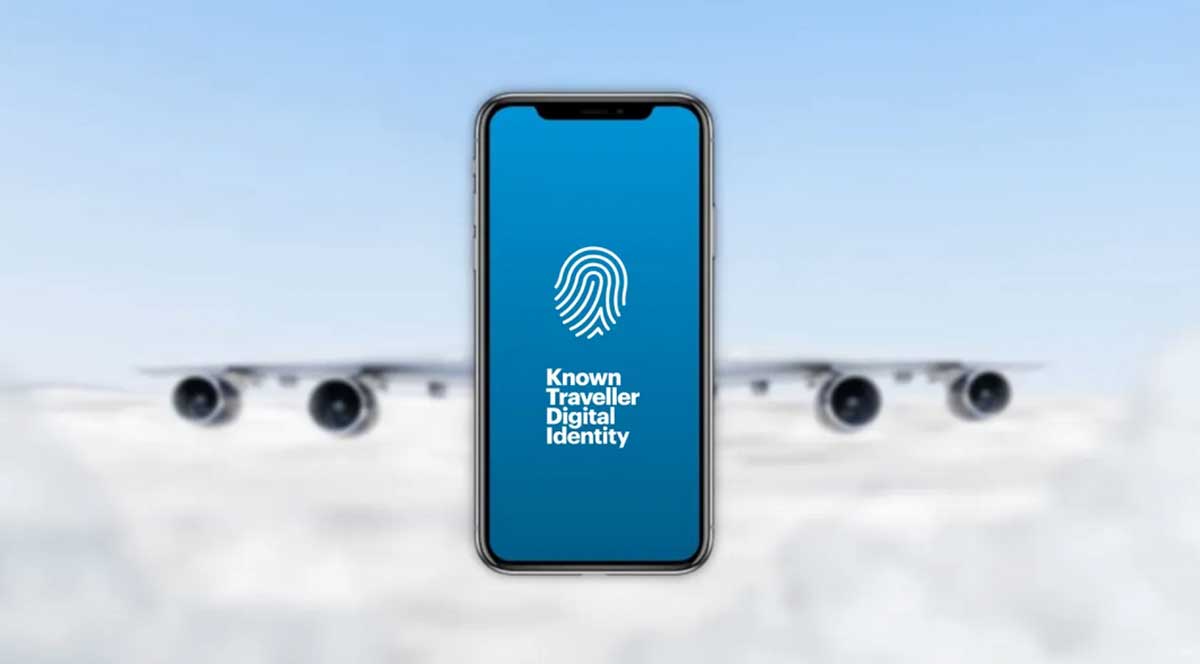 The World Economic Forum today releases findings from its digital passport pilot project which indicate that a fully digital travel experience is possible. However, further collaboration is needed to progress towards globally accepted and verifiable digital travel credentials.
The Known Traveller Digital Identity (KTDI)initiative, which was started in 2018, has worked with the governments of Canada and the Netherlands plus private-sector partners to pilot digital travel credentials for paperless travel between two countries. Lessons from this pilot are particularly relevant today as COVID-19 has underscored the need for verifiable digital credentials in cross-border travel.
A new white paper, Accelerating the Transition to Digital Credentials for Travel, is the result of collaboration between the World Economic Forum, Accenture and industry and government partners. It draws on lessons from the KTDI pilot and is intended to serve as a playbook to guide decision making and help assess important considerations in the use of verifiable digital travel credentials across borders.
"Creating digital travel credentials that work across borders is not an issue of technology but an issue of governance," said Lauren Uppink, Head of Aviation, Travel and Tourism, World Economic Forum. "The learnings from the Forum's KTDI consortium demonstrates that while the technology for the next stage of digital-first travel is ready, thoughtful collective action is what truly enables the design and effective implementation of global governance structures, ensuring that digital travel credentials are easy to use, trustworthy and verifiable across borders."
"The pandemic has highlighted the urgency for trusted, widely-accepted, privacy preserving digital travel credentials," says Christine Leong, Global Lead for Blockchain Identity & Biometrics, Accenture. "Leveraging digital travel credentials would provide a much more secure way of sharing verifiable information, leading to greater assurance for travellers, shorter airport processing time, and greater efficiency for airline and border staff. To achieve this, governments and private sector organisations must collaborate to bring about a seamless, paperless and contactless travel continuum for all. The time to work together is now."
Lessons from the KTDI pilot
The KTDI project established that two major, often misleadingly polarized, technology approaches to verifiable digital identities can work together. Working with governments and technology partners, the consortium found that public key infrastructure (PKI) and decentralized digital identity can co-exist and address the digitalization of various parts of a travel journey.
Furthermore, the pilot project found that these technologies can and must be integrated within existing systems to accelerate adoption and scale.
Interoperability and collaboration were other key areas for progress identified during the KTDI pilot. For paper passports, interoperability already exists as all participating member states agree to follow the specifications through the International Civil Aviation Organization (ICAO)'s governance and trust frameworks.
Such an agreement for the specifications of digital travel credentials is not as widespread yet, but the adoption of traditional passport specifications shows that the benefits of using digital credentials in travel cannot be realized through isolated or one-off approaches.
The KTDI project
The first cross-border pilot for digital travel identification, the Known Traveller Digital Identity (KTDI) project, has been piloted with government partners from Canada and the Netherlands, along with a consortium of technology, private sector and other partners. The KTDI partners have designed and built the first government-led, public-private ecosystem to test the vision of safe and seamless cross-border travel. This vision aimed to reduce touchpoints by using emerging technologies, including biometrics and decentralized identity, and inform the future development of a globally accepted decentralized identity ecosystem.
Although the COVID-19 pandemic has affected KTDI pilot efforts, it has also created an opportunity to further analyse how decentralized digital identity and PKI-based approaches could work together or work in sync. Although the initial pilot employed a decentralized identity approach to trial trusted digital credentials, KTDI could in the future expand to incorporate additional verifiable credentials such as COVID-19 vaccination certificates, as well as PKI-based digital credentials.
The consortium's achievements and expertise can serve as a valuable blueprint to inform other similar efforts being pursued globally.
Online game showcases plight of our planet's disappearing coral reefs
One of the world's leading producers of online word games joined a global effort to help protect the planet's coral reefs, which a new report finds are disappearing at an alarming rate.
Sweden's MAG Interactive has unveiled six ocean-themed games to educate people about the ocean, coral reefs and climate change risks. The games will be launched in Wordzee, Ruzzle, Word Domination, WordBrain, WordBrain 2 and New QuizDuel.
Players are encouraged to either add their name to the petition for greater ocean and climate action and/or donate to projects associated with the Global Fund for Coral Reefs that are working to protect ocean health.
MAG Interactive is part of United Nations Environment Programmes's (UNEP's) Playing for the Planet Alliance that brings together gaming companies worldwide with a monthly active player base of more than 1.5 billion and a common goal of improving the environment through play.
The initiative has seen developers, including the popular Rovio Angry Birds, integrate environmental messages into their games to support the global environmental agenda, ranging from planting millions of trees to reducing plastic in their products.
Gaming companies are also supporting the Playing4Forests pledge, asking world leaders to protect forests as a line of defence against climate change.
"We couldn't be more excited to join hands with MAG Interactive and Playing for the Planet partners, to raise awareness and resources for our planet's precious coral reefs on the front line of climate change," said Leticia Carvalho, Head of Marine and Freshwater at UNEP.
"Many people have no idea of the value of coral reefs to the well being of species and humans alike. Gaming can be transformational in inspiring this learning and action journey," she added.
While they may look like plants or hard rocks, most corals are made up of thousands of small, soft-bodied animals, called polyps, surrounded by stony exoskeletons. Coral reefs support a quarter of all marine life. They also provide at least half a billion people with jobs and food while protecting coastlines from storms and flooding.
Coral reefs are also extremely sensitive to climate change. Corals have shown the most rapid increase in extinction risk of all the species assessed by the Global Biodiversity Outlook.
When waters get too warm, corals release the symbiotic algae turning white, a process known as bleaching. While corals can recover from bleaching if conditions improve, prolonged coral bleaching can be fatal.
The Status of Coral Reefs of the World: 2020, released last week by the Global Coral Reef Monitoring Network in partnership with UNEP, found that 14 per cent of the world's coral has been lost since 2009, and climate change is threatening what remains of these fragile ecosystems, often call the "rainforests of the sea."
In the last 12 years, around 11,700 square kilometres of coral has disappeared. That is more than all the living coral in Australia.
But there is still hope for corals. Across the globe, scientists are identifying pockets of coral habitats that have greater resilience to climate change and may provide the key to their survival. The research shows that incorporating coral safe havens, known as climate refugia, into conservation plans is vital for ensuring their future survival as we work to halt and reverse current threats.
"Our goal is to create engaging content for our players while spreading an important message, that they have the power to help preserve marine ecosystems," said Daniel Hasselberg, CEO of MAG Interactive.
MAG Interactive, whose ten game titles have been downloaded over 350 million times, developed the ocean-themes games based on the UNEP-led campaign Glowing Glowing Gone.
The creative campaign works to curb the threats to coral reefs, which along with climate change are under siege from overfishing, coastal development, pollution and ocean acidification.
The debut of the ocean-themed games preceded the recent announcement of US$125 million earmarked for the Global Fund for Coral Reefs to address critical financing and private investment barriers centered around the blue economy and to protect coral reefs. As the Global Climate Fund's first at-scale private sector programme in climate adaptation, this investment signifies a major achievement for coral and climate resilience.