More policy attention is needed for renewable heat
As winter temperatures plummet in the Northern hemisphere, renewable heat is increasingly being used to provide heat for warmth and comfort. Yet it has a long way to go to catch up with fossil fuels, which currently provide more than three-quarters of heat production globally, resulting in significant CO2 emissions and in some cases adding to local air pollution.
Renewable heat options, including bioenergy, solar thermal and geothermal are significantly more sustainable options then fossil fuels, yet they encounter multiple economic and non-economic barriers. While many countries are focusing policies on renewable electricity, renewable heat is getting much less attention.
This represents a massive opportunity for emissions reductions, as heat consumption accounts for over 50% of total final consumption. It is vitally important for not only space and water heating but also many industrial processes. Despite this significance, heat remains the sleeping giant of energy policy.
There are some good news stories, as a few select countries are leading the way on the decarbonisation of heat supply. For example, almost 70% of Sweden's heat is supplied from renewable options, with impressive shares also in Denmark (50%) and Finland (40%). Part of the reason for this success is extensive, public district heating networks that have been developed over decades, coupled with long-term ambitions to make a switch to renewables.
Renewable heat in these countries is also increasingly being used in buildings not connected to district heating, as well as in industry. Key policy instruments to support this switch have included carbon taxes and investment incentives, often coupled with regulatory measures. For example, Denmark has restricted the use fossil fuel heating in certain types of buildings.
Other countries like China, France, Germany, the Netherlands and the United Kingdom are slowly expanding their district heating networks, as well as switching to renewable heat options to help decarbonise heat supply.
Countries that have extensive natural gas grids are finding the switch challenging. To overcome barriers, a range of policy instruments are being deployed such as renewable heat obligations in building codes and a range of financial incentives. In this respect, local utilities can be important drivers of change, with ambitious targets for renewable heat for example in Paris and Munich.
Of course, approaches to renewable heat policy will vary between countries, depending on existing infrastructure and renewable resources. Most countries will have some no-regrets options (e.g. producing biogas for heat from organic waste) which can be implemented quickly and bring multiple, additional benefits.
Regardless of what policy options are available, renewable heat deployment must accelerate to achieve a long-term clean energy transition and meet global emissions reduction targets. This means policy makers need to pay more attention to heat, setting long-term targets, taking an integrated approach with energy efficiency, and crafting effective policies targeting key barriers. With the right strategy and policies, the world can get on track for a transition to clean heat for buildings and industry.
First published in International Energy Agency
Israel's Gas Ambitions are Valid but Challenges Remain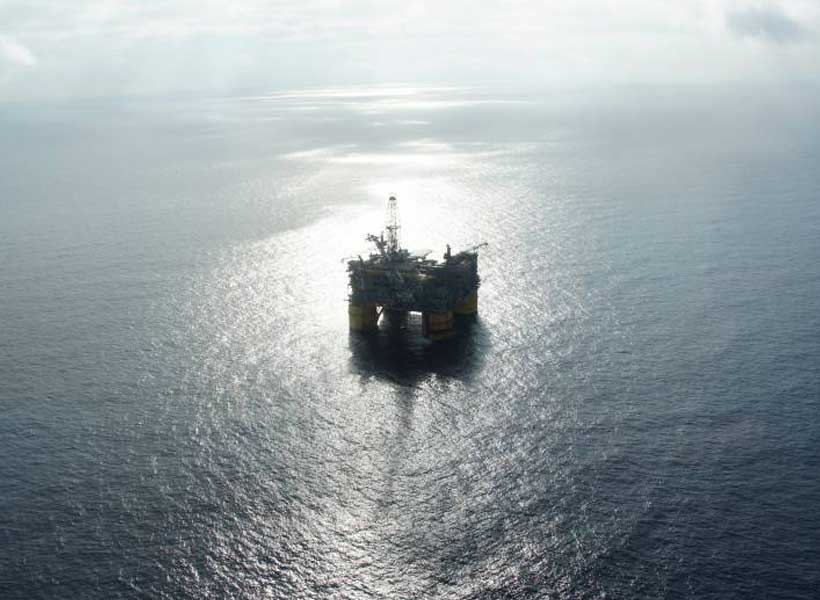 The discovery of Israel's natural gas resources promise important benefits of energy security and economic gains. Israel is a leading country because preparations to extract gas are already at advanced stages despite that its gas fields' development has proved to be a lengthy process.
Delays are attributed to the fact that the fields' development is capital intensive and entails risks that unsettle investors. A major risk is the lack of energy transportation infrastructure in Israel. Leviathan field partners namely Noble Energy, Avner Oil Exploration, Ratio Oil Exploration and Delek Drilling are likely to develop infrastructure used exclusively by Leviathan, blocking out competitors and endangering prospects for future gas discoveries in Israel. In particular, the likelihood that competitors will have to finance their own transportation infrastructure, raises the costs of developing smaller fields at prohibitive levels. Concurrently, the Israeli Leviathan field's development, the largest exploration success since December 2010,is capital intensive given that it requires significant investment that will be carried out in two stages: the first stage foresees four development wells with an annual capacity production of 12 billion cubic meters (bcm) of gas, and, the second, four additional wells that would increase production capacity by another 9 bcm.
In regional terms, Israel's efficiency as a gas exporter is significant. This is evidenced by the signing in early 2018 of two agreements valued $15 billion between Leviathan and Tamar fields' consortium and Egyptian company Dolphinus Holdings for the provision of 64 bcm of gas over a ten-year period. The agreement are expected to produce three benefits. First, Egypt is a viable export market for Israeli gas and will thus generate interest from foreign energy companies to bid for licenses in future Israeli international auction rounds. Second, the Israeli government would benefit financially from royalties on sales and taxes on profits. Third, Leviathan partners will secure funding for the field's development.
Reservations however subsist when it comes to the transportation of Israeli gas to Egypt via the existing pipeline infrastructure in Sinai as terrorist attacks on the pipeline could halt exports from Israel as it happened in 2012. The prospect of terrorism raises the cost of the Israeli fields' development because of the increased risk premium. It is in this spirit that the construction of a subsea gas pipeline that connects Israel to Egypt could present a safer option. In any case, transportation of Israeli gas to Egypt is not only a milestone in regional gas cooperation, but also supports authentic Israel-Egypt normalization.
Israeli government interference in the form of heavy regulation and bureaucracy is a self-inflicted wound that prevents foreign energy companies from participating in bidding processes. Despite the approval of a revised framework for gas regulation by the Israeli government,  the first Israeli bidding process received limited attention taking into account that only a Greek energy company and a consortium of Indian companies participated. Notably, the main outlines of the revised gas regulatory framework included the mandatory sale by Delek Group Ltd, Avner Oil & Gas LP and Delek Drilling LP of all their rights in the Israeli Tanin and Karish fields that are currently owned by Greek Eneregan Oil & Gas Company; and, a stability clause which foresees that the Israeli government guarantees regulatory stability for ten years.
On a parallel level, overlapping maritime claims between Israel and Lebanon over a 854-square kilometer maritime boundary carry the risk of escalation. The January 2018 signing of Lebanon's first exploration and production agreement (EPA) with a consortium of companies led by French Total as operator, and Italian Eni and Russian Novatek as partners signals competition that could evolve into confrontation over energy resources. Undoubtedly, in the absence of mutual diplomatic recognition between Lebanon and Israel, no trans-boundary natural resource sharing initiative can be taken. The consortium's announcement that no operation within 25 km of the disputed area will happen leaves room for a third party mediation to minimize the risk of armed conflict and to work on reciprocal acceptance of the 2012 American proposal so that consensual and authorized economic activity becomes feasible. Noteworthy, the 2012 American proposal involved division of the disputed area granting Lebanon a larger share with the aim to serve as basis of bilateral discussions and be deposited with the UN.
To fulfill its energy potential, Israel should speedy proceed with the supply of gas pumped directly from the Leviathan and Tamar fields to LNG plants in Egypt as this will benefit both Egypt's natural gas industry and development of Israeli fields.  Israel should also invest in security of its energy supply to refute the notion of insecurity that prevents foreign energy companies from investing in the country's gas fields. Equally important, risks that concern investors like export sustainability should be addressed by guaranteeing a certain amount of financial recovery though the existing compensation mechanism. A transparent and predictable Israeli regulatory environment for foreign investors and access to external sources of project finance and loan guarantees and production commitments in Israel are important for the development of export oriented gas resources.
Unquestionably, decisive steps have to be taken by Israel so that a new horizon is revealed; the horizon of indigenous energy development.
Hydrogen: The missing link in the energy transition
Hydrogen as an energy carrier and feedstock has clearly gained momentum in the past year. I see at least three reasons for this. First, the huge decline in the cost of wind and solar energy in recent years has opened the prospect of large-scale production of green hydrogen. In countries where wind and solar energy can be produced at very low cost on well-endowed location — for instance in Argentina, Australia, Chile, Morocco, Oman, Saudi Arabia, or South Africa — serious projects and feasibility studies are underway to ship green hydrogen to demand centres.
If this turns into a reality, hydrogen could become a game-changer, the same way LNG linked previously disconnected regional natural gas markets. In short, a nascent global hydrogen market is no longer unthinkable.
Second, there is fast-growing acknowledgment that we can't decarbonize our energy system just by greening electrons. In industry and (heavy) transport, there is a huge need for greening molecules. Even when electrification gains pace, as the projected by the International Energy Agency (IEA), it is often more efficient and cost-effective to achieve decarbonisation of industry and heavy transport through hydrogen.
In the iron, steel and chemical industries, as well as in refineries, green hydrogen can be used directly as a feedstock; for trucks and buses, hydrogen can often provide a better solution than electric vehicles. For this reason, a recent report by the International Renewable Energy Agency (IRENA) calls green hydrogen the "missing link" in the transformation of the energy system. In addition, hydrogen is suitable for long-term (seasonal) storage of renewable electricity, for instance in salt caverns, and thus helps the flexibility of the power system as well as balancing the grid.
The third reason for the growing momentum behind hydrogen is the insight that existing gas infrastructure can be used to transport hydrogen, with limited adjustments and costs (about 5% to 10% in preliminary Dutch gas industry estimates). Hydrogen can also be blended (up to 15-20%) in the gas grid in a transition phase. This significantly enhances the potential of hydrogen.
The Hydrogen Council expects that hydrogen will cover at least 18% of final global energy demand in 2050. The Shell Sky Scenario projects this might be 10% in 2100 — including up to 25% of transport demand. In any case, much of the future development of hydrogen will depend not only on upscaling and technological development (e.g. in electrolysis) but also on energy policies in key regions across the world. The good news here is that the IEA has started working on a major hydrogen study for next year's G20 presidency of Japan — a leader in the hydrogen field for quite some time. This will provide a very useful baseline for projections on the potential contribution of hydrogen and a sound basis for evidence-based policy making at the global level.
When it comes to policy, an important sign of the rising relevance of hydrogen is the remarkable "Hydrogen Initiative" signed by most European Union countries at the Informal Energy Council in Linz, last month. This document states how critical hydrogen may be in the EU's pathway to decarbonise the economy.
But it also highlights the geopolitical dimension of hydrogen: a significant deployment of hydrogen may well help to reduce the EU's dependency on fossil fuel imports and thus boost energy security.  It seems likely that the EU will build on the new momentum to take hydrogen forward in R&D, innovation and deployment in the months and years to come. After having been so successful in advancing the greening of electrons in Europe, it is now necessary to push the greening of molecules.
The Netherlands seeks to play a leading role in Europe here. The impressive rise of off-shore wind capacity on the North Sea and the Wadden Sea, in combination with the country's unique gas-infrastructure, offers great opportunities for developing a hydrogen hub. A number of hydrogen pilot projects are already underway. But since the North-West European electricity and gas markets are already well integrated, we believe it would make perfect sense to accelerate the development of hydrogen in a framework of international cooperation with our neighboring countries.
With all the understandable enthusiasm about hydrogen in many quarters, we also need to be realistic and have a keen eye on the possible impediments and time-horizons involved. At this very moment in time, cost levels are too high and it seems rather unlikely that hydrogen will become a massive energy carrier before 2030. Many still remember how hydrogen was embraced in the beginning of this century as a silver bullet. Important market players made what turned out to be bad investment decisions on this basis and are understandably hesitant.
So, is this time different? They key question for many energy companies is how to develop a viable business case around green hydrogen. Do we need an interim phase with "blue" hydrogen (produced by gas with pre-combustion CCS or CCUS) to scale up and develop the infrastructure before moving to large-scale green hydrogen? To what extent can higher CO2-prices, as we are now eying in the EU, help build these business cases? What is the role of standardisation and regulation?
These questions and many others are squarely on the table when it comes to hydrogen. There is a strong conviction in the Netherlands that this time is different for hydrogen and that the time has come to face the challenge together with other countries. The IEA can play a critical role in providing fact-based analysis and supporting the design of cost-effective policies to develop sustainable hydrogen.
Italy's and EU's natural gas imports from the United States
Currently natural gas is one of the most important US assets in its relations with the European Union.
In fact, President Trump and President Jean Claude Juncker spoke at length about it during their last meeting at the White House at the end of July 2018.
Obviously the issue of the US natural gas sales is linked to a broader strategic theme for President Trump.
He wants to redesign – especially with the EU – the system of tariffs and rebalance world trade.
He also wants to recreate a commercial and economic hegemony between the United States and the EU – a hegemony that had tarnished over the last decade.
With the EU, the United States has already achieved a zero-tariff regime for most of the goods traded, also removing non-tariff barriers and all the subsidies to non-automotive goods.
Moreover, since late July last, both sides have decided to increase inter-Atlantic trade in services, chemicals, pharmaceuticals, medical products and – as a central issue in their relations with China – soybeans.
What China no longer buys – since it has been burdened with tariffs and duties – is resold to the European Union.
In fact, soy was bought massively by European consumers, as Jean Claude Juncker later added.
The demand for natural gas, however, is on the rise all over the world.
Currently Europe is in difficulty for this specific energy sector, considering that the large gas extraction field in Groningen, Netherlands, suffered an earthquake at the beginning of January 2018.
The Dutch extraction area, however, is managed jointly by both Royal Dutch Shell and Exxon-Mobil.
The North American analysts think that, for the whole EU, the other natural gas sources are at their peak of exploitation.
Gas sources such as Russia, Turkey, Central Asia and the Maghreb region are supposed to be soon saturated as a result of the growth in EU gas consumption and, therefore, the United States is thinking to sell much of its LNG to Europe as well.
With an obvious strategic and geopolitical pendant.
This holds particularly true – at least for the time being – for the Algerian gas, while the United States is currently pressing for a diversification from the Russian pipelines, offering its liquefied natural gas (LNG) for ships to   Northern Europe's terminals and, recently, also to the Italian ones.
Across the European Union, the natural gas terminals are 28, including Turkey.
There are also eight other small natural gas terminals in Finland, Sweden, Germany, Norway and Gibraltar.
Said terminals are 23 in the EU and 4 in Turkey; 23 are land-based and 4 are at sea for storage and regasification, and the Malta terminal includes both a ground base and a maritime unit.
Italy, one of the largest LNG consumers in Europe, produces a good share of natural gas internally, but it still imports 90% of the gas it consumes, while 60% of Italy's LNG consumption is divided almost equally between two suppliers, Algeria and the Russian Federation.
By way of comparison, France extracts domestically only 1% of the natural gas it consumes every year.
Also Germany, like Italy, imports much gas from Russia – about 50% of its yearly consumption.
From where, however, does Italy import its natural gas? From Russia, as already seen, as well as from Algeria, Libya, Holland and Norway.
Then there is the Trans Austria Gas (TAG), a network which, again from Russia, brings gas to the Slovakian-Austrian border (precisely to Baumgarten an der March up to Arnoldstein in Southern Austria) with a maximum capacity of 107 million cubic meters per day.
There is also Transitgas, crossing Wallbach, Switzerland, up to Passo Gries, where it intersects with the SNAM network.
It is also connected to Gaz de France and has a maximum capacity of 59 million cubic meters per day.
A significant role is also played by the Trans Tunisian Pipeline Company (TTPC), a network with a capacity of 108 million cubic meters per day, stretching from Oued al Saf, between Tunisia and Algeria, to Cape Bon, where it connects with the Trans-Mediterranean Pipeline Company (TMPC). The network reaches Mazara del Vallo, where it enters the SNAM system.
The security of this line was a factor considered in the decision taken by the Italian intelligence services to participate actively in the struggle for succession in Tunisia, after Habib Bourghiba's political end.
The Greenstream pipeline connects Libya to Italy, with a maximum capacity of 46.7 million cubic meters per day, with regasifiers located in Panigaglia and off Leghorn's coast (OLT), as well as off Rovigo's coast.
It should be recalled that, in July 2018, ENI opened production in the offshore plant of Bar Essalam, a site 120 kilometres off Tripoli's coast, which could contain 260 billion cubic meters of gas, while the French company Total paid 450 million dollars to buy – from the United States -16% of the oil concession in Waha, Libya.
As is well known, the TAP is under construction.
With a maximum capacity of 24.6 million cubic meters per day, it stretches from Greece to Italy through Albania.
There is also the IGI Poseidon, again between Greece and Italy, as well as the regasification terminal of Porto Empedocle, and the other terminals of Gioia Tauro and Falconara Marittima.
Shortly the pipelines from Algeria to Sardinia could be operational, with a terminal in Piombino, as well as the one in Zaule, and the regasification plant in Monfalcone.
Hence if all these networks are already operational or will be so in the near future, Italy alone could shift the axis of the natural gas transport from the North (namely Great Britain and Holland) to the South (namely Italy and Greece).
If this operation is successful, Italy could become the future natural gas energy hub, thus making it turn from a mere consumer to an exporter of natural gas.
In 2020, SNAM plans to bring 4.5 billion cubic meters of gas from the Trans-Adriatic Pipeline, which transports Azerbaijan's LNG, jointly with BP.
This is a further phase of reduction of the EU dependence on Russian gas.
But also the purchase of LNG from the United States could undermine the Italian plan of becoming the European natural gas hub, as against the Dutch-British system.
Obviously the liquefied natural gas is sold by the United States mainly as an operation against Russia.
Currently, the American LNG has prices that are approximately 50% lower than the Russian gas prices.
As pointed out by one of the major Italian energy experts, Davide tabarelli, the price is 8 euros per megawatt / hour as against 22 euros of the LNG coming from Russia.
For the time being, however, China is the world's top LNG buyer, with a 40% increase in its consumption.
Nevertheless, while China's gas consumption is booming, the ships carrying natural gas from the United States tend to go right to Asia, where, inter alia, a much higher price than the European average can be charged.
In the EU, however, the Russian gas can be bought at 3.5-4 dollars per Mega British Thermal Unit (MBtu) while the break-even price of the US gas, which is much more expensive to produce, is around 6-7.5 MBtu, including transport.
Competition, however, is still fierce, given that the EU regasifiers are used at 27% of their potential, and considering Qatar's harsh competition with the United States. It is worth recalling that Qatar is a large producer of natural gas with the South Pars II field, in connection with Iran.
In the near future, the small Emirate plans to sell at least 100 million tons of LNG per year, opposed only by Saudi Arabia's reaction. According to the usual rating agencies, at banking level Qatar is also expected to suffer the pressure of Saudi Arabia and its allies, including the United States.
Nevertheless, if the cost of the trans-Atlantic transport and the cost of regasification in our terminals are added to the 8 euros about which Tabarelli speaks, we can see that the US gas and the Russian LNG prices tend to become the same.
Russia has also much lower gas production costs than the United States, considering that most of the North American LNG is extracted with shale or fracking technologies, which are much more expensive than the Russian ones.
It should be recalled that in 2017 the Russian Federation was the world's top natural gas exporter, with a record peak of 190 billion cubic meters, accounting for 40% of all EU consumption.
Moreover, thanks to fracking technologies, the United States has become the world's largest crude oil producer, but also the largest consumer globally. Hence no additional room for its exports of non-gas hydrocarbons can be easily envisaged.
Certainly buying American gas would mean avoiding the US import tariffs for European cars in the future, which would lead many EU governments to willingly accept President Trump's offer.
Furthermore, ENI is finding much oil and much natural gas in Egypt, which could lead to the building of a pipeline from the Egyptian coast to which also the Israeli natural gas could join.
This implies a significant weakening of both the Egyptian domestic crisis and the tensions between the "moderate" Arab world and the Jewish State.
In fact, in the concession of Obayed East, Egypt, ENI has found a natural gas reserve of 25 million cubic meters per day which, together with the recent discoveries of the Zohr, Norus and Atol deposits, is expected to make Egypt achieve energy autonomy and independence before early winter 2018-2019.
This, too, could be one of President Trump's geo-energy goal, along with Israel's expansion on this market. In all likelihood, however, Russia will remain one of the largest or still the largest LNG seller to the whole EU.
However, let us better analyse the situation: with the South Pars II field it shares with Qatar, also Iran could provide the EU with a large part of its yearly natural gas requirements.
Iran is a Russian ally although, in this case, strategic friendships are always less sound than economic interests.
Furthermore, the war in Syria resulted – and probably this is also one of its underlying causes – in a block of future Iranian pipelines to the Mediterranean.
Moreover, China has bought the shareholdings held by the French Total on the Iranian territory.
For the time being, however, the United States sells much of its LNG to Asia and Latin America, where currently prices are still higher than in Europe.
Hence, like all consumer countries, the EU is interested in diversifying its energy suppliers. Nevertheless, the war in Syria has blocked Iran and the war in Libya has made the Greenstream pipeline, which is essential for Italy, unusable.
It should be recalled that Greenstream is the 520-kilometre pipeline connecting Libya to Italy directly.
Almost all the Libyan gas, however, is currently consumed inside the country.
Moreover, at this stage, President Trump would like Germany to stop even the doubling of Nord Stream 2 from the Russian coast to the German Baltic Sea.
The Ukrainian leadership is also urging the EU to avoid doubling this project, considering the forthcoming expiry of the Ukrainian contracts for the Russian natural gas.
If this happens, as from 2022 Poland will buy a large share of its natural gas from the United States, thus avoiding the Russian LNG.
Nevertheless, the United States will also favour the Southern Gas Corridor in Azerbaijan and Turkey, with a view to transferring the Caspian natural gas to the EU through Apulia.
Hence Italy would be disadvantaged: instead of using its lines and routes with Libya and Algeria, or Russia, it should buy the Caucasian gas, which will be fully managed by US companies – and this holds true also for the US natural gas direct sales, which have recently started in some Italian ports.
A dangerous political calculation, as well as a risky commercial evaluation.