India's Pursuit of Missile Development and Strategic Stability in South Asia
India once again tested a long range Intercontinental Ballistic Missile (ICBM) with a range of 5-5500 km. The missile is capable of delivering a payload of 1.5 tons, enough to carry a fusion and fissile nuclear warhead. This is the fifth missile of the Agni series. Previously India tested the Agni-1 with 700km range, Agni-2 with 2,000km range; Agni-3 and Agni-4 with 2,500km to over 3,500km range respectively. Agni-5 is the most advanced missile in the Agni series, because of its latest navigation and guidance, warhead and engine features. The missile has been made in a manner that after reaching the peak of its trajectory it will head down to the earth's surface, towards the target, with increased velocity due to the gravitational pull.
India's ambitions are not only limited to the Ballistic Missile test but it is also planning to develop a sea based version of Agni VI. India's Defence Research and Development Organization (DRDO) revealed in 2012 that it is also in the process of developing another variant of Agni-VI missile. This will be a submarine-launched solid-fuel missile with a maximum range of 6,000 kilometers and a payload of three tons. Moreover, Agni-VI will be a four-stage ICBM and it is expected to have Multiple Independently Targetable Reentry Vehicle (MIRV) as well as Maneuverable Reentry Vehicle (MaRV) –once the process of hardware development is completed.However due to maneuverable warheads,the range of the missile may extend.
Here are some questions to ponder that how long will India take to build Ballistic and Intercontinental missiles? And what are the strategic implications of India's missile tests?
Considering the no-first use nuclear doctrine that India follows,apparently it is trying to fill the gaps in the anti-Missile defense shield. In fact, India is developing a nuclear missile shield which clearly reveals the offensive nature of Indian defence posture. This is not merely an effort to achieve the objective of credible minimum deterrence but an intentional effort to become regional hegemon.Such highly sophisticated missile technology is reinforcing India's capability and one must not ignoreIndia'saggressive ambitions of Fissile Material stockpiling. India already has K4 and K15 Sea-based missiles, for the SSBN. DRDO often claims to build the missile with striking range of 10, 000 Km to compete with DF31A of Chinese missile having the range of 11,200 Km. Indian BMD system is leading towards a dangerous dimension in the South Asian nuclear environmentthat slowly but surely leads to an arms race between the South Asian nuclear powers.
As far as the strategic implications of Indian missile defence system are concerned, the advancement in the Agni series will not only disrupt equilibrium of deterrence equation but strategic stability of South Asia. India's non-stop efforts are to enhance its military power in order to seek military parity with China but this will only upraise the rivalry between the two nuclear-armed rivals-India and Pakistan. The region, where strategic environment is already very complex, vulnerable and volatile, a country like Indiais a source of instability. Moreover it also raises questions on the nonproliferation efforts as well. India on one side claims to hold a good record for proliferation but simultaneously it is increasing the arms buildup on a very large scale, leaving a big question mark on the global efforts of arms control and disarmament.
Although India claims to follow the nuclear doctrine of credible minimum deterrence however it is moving towards more than a credible deterrence. It has an aggressive force posture moving from counterforce to counter value, eventually leading towards nuclear arms proliferation. Subsequently, India's continuous arms buildup and quest for nuclear triad will hamper the security situation of the neighboring countries like Pakistan and China. Agni 1, II, andIII were specifically Pakistan oriented but the recent test of Agni V has brought China's northern most parts within the striking range of India along with most of Europe and Africa. It has also raised security implications for China as well because the major cities of China easily fall within the radius of Agni V.
The international community, to reinforce the arms control regimes, should take measures to counter India's increasing military spending and nuclearization. Since Pakistan is the regional protagonist and share the deep rooted hostility with India, therefore Pakistan is concerned with these changing dynamics or missile build-up.India's missile tests are hampering the security environment. Therefore, Pakistan should bring on board all the states parties to non-proliferations regimes to discourage the arms race.
Dual Use Technology Imports Aiding Pakistan's Covert Nuclear Programme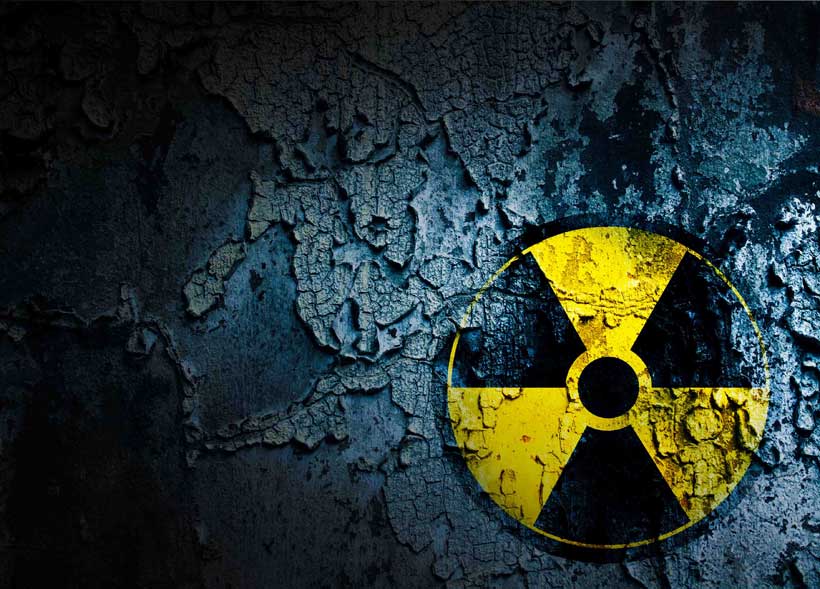 A recent threat assessment report by the Norwegian security agencies reportedly highlighted the unhindered exploitation of dual use technology by Pakistan. Norwegian authorities have determined Pakistan to be among the countries posing greatest threat to them. With this report, Norway became the latest country to raise alarm about the 'Pak' practice of bypassing all international safeguards in gaining latest nuclear technology on the pretext of using it for education and health.
However, Norway is not the only country to realise the immense risk stemming from transferring critical technologies to Pakistan. Its assessment follows several other countries' public acknowledgement of the nuclear threat posedby Pakistan. Czech Republic in its report titled "Annual Report of the Security Information Service for 2019" also drew global attention towards Pakistan misleading the world in procuring internationally controlled items and technologies to aid its nuclear programme.
The evidence of Pakistan's covert nuclear programmes go well beyond these reports. In 2019,the US Department of Justice indicted five persons associated with a Pakistan based front company for operating a network that exported US origin goods to Pakistan. The indictment identified 38 separate exports involving 29 different companies from around the country between September 2014 and October 2019. The network used to conceal the true destinations of the goods in Pakistan by showing front companies as the supposed purchasers and end users. However, US Justice Department statement disclosed that the goods were ultimately exported to Pakistan's Advanced Engineering Research Organization (AERO) and the Pakistan Atomic Energy Commission without export licenses. Both AERO and PAEC are on the US Commerce Department's Entity List, which imposes export license requirements for organizations whose activities are found to be contrary to US national security or foreign policy interests.
Similarly, German authorities disclosed in 2020 that Pakistan had sought technology for weapons of mass destruction (WMD) "in order to retain a serious deterrent potential against 'arch enemy' India". The agency provided a detailed account of Pakistan's efforts to steal information and material about nuclear weapons.
However, to fulfill its destructive agenda, Pakistan does not shy away from using the name of its poor public and students. Its government has repeatedly claimed that it seeks the dual use technologies for social and economic upliftment of the country by utilizing the technology in its health and education sectors.
But, these baseless arguments no longer seem to cut the ice with western countries. Meanwhile, on their part, Pak officials have complained against the latest Norwegian report on grounds that other countries may deny access to technology to Pak students for their advanced studies and Pakistani researchers would be refused admission to International institutes and universities. However, the Norwegian authorities have maintained their stance as based on independent assessment of the issue, including confidential inputs.
Several instances of Pakistan having gained access to dual technology in the garb of peaceful purposes have come to light in the recent years. And the risk continues considering Pakistan's terror background and its history of stealing technologies from different parts of the world. It is the unsavory reputation of Pakistan as a troublemaker that has gone global and the country is viewed with suspicion even when humanitarian considerations come to fore.
Given the poor governance standards and history of failure of civil institutions in Pakistan, these observations provide a justification for apprehensions of the western countries. It remains to be seen whether these disclosures lead to sanctions or new export controls against Pakistan or the country again succeeds in misleading the world by playing victim's card.
Kickbacks in India's defence purchases
Prime minister Narendra Modi of India boasts his government of being corruption- free. But, his claim has become questionable in the light of recent audit of Rafale purchase in France.
India had ordered 36 of these fighter aircraft from France in September 2016. The 7.8 billion government-to-government deal for 36 fighter jets was signed in 2016. The Indian Air Force has already raised its first squadron of the Rafale jets at Ambala and is due to raise the second one at Hasimara in West Bengal.
India expects to receive more than 50 percent of these fighters by April-end. The first batch of five Rafale jets had arrived in India on July 28 and was officially inducted on September 10 by the government.
In a startling disclosure, the French Anti-Corruption Agency, Agence Française Anticorruption
has announced that their inspectors have discovered an unexplained irregularity during their scheduled audit of Dassault. According to details, "the manufacturer of French combat jet Rafale agreed to pay one million euro to a middleman in India just after the signing of the Indo-French contract in 2016, an investigation by the French publication Mediapart has revealed. An amount of 508,925 euro was allegedly paid under "gifts to clients" head in the 2017 accounts of the Dassault group ( Dassault paid 1 million euro as 'gift' to Indian middleman in Rafale deal: French report India Today Apr 5, 2021). Dassault tried to justify "the larger than usual gift" with a proforma invoice from an Indian company called Defsys Solutions. The invoice suggested that Defsys was paid 50 per cent of an order worth 1,017,850 for manufacturing of 50 dummy models of the Rafale jets. Each dummy, according to the AFA report, was quoted at a hefty price of 20,357. The Dassault group failed to provide any documentary evidence to audit about the existence of those models. Also, it could also not explain why the expenditure was listed as a "gift to clients" in their accounts.
Shady background of Defsys
Defsys is one of the subcontractors of Dassault in India. It has been linked with notorious businessman Sushen Gupta. Sushen Gupta. He was arrested and later granted bail for his role in another major defence scam in India, the AgustaWestland VVIP Chopper case.
The Enforcement Directorate charged Sushen Gupta for allegedly devising a money-laundering scheme for the payouts during the purchase of the helicopters.
Rampant corruption in India
Corruption in defence deals is a norm rather than an exception in India. They did not spare even aluminum caskets used to bring back dead bodies from the Kargil heights ("coffin scam"). Investigations into shady deals linger on until the main characters or middleman is dead. Bofors is a case in point.
Why investigation of defence deals since independence recommended
India's Tehelka Commission of Inquiry headed by Mr. Justice S N Phukan had suggested that a sitting Supreme Court Judge should examine all defence files since independence.
Concerned about rampant corruption in defence purchases allegedly involving Army personnel, he desired that the proposed Supreme Court Judge should by assisted by the Central Vigilance Commission and the Central bureau of Investigation.
He stressed that unless the existing system of defence procurement was made more transparent through corrective measures, defence deals would continue to be murky. He had submitted his report to then prime minister Atal Behari Vajpayee, but to no avail. The Commission had examined 15 defence deals including the AJT, Sukhoi, Barak missiles, T-90 tanks, tank navigation systems, simulators, hand-held thermal. imagers, Karl Gustav rocket and Kandla-Panipat pipeline. The irregularities in the scrutinised defence deals compelled the Commission to suggest de novo scrutiny of all defence purchases since independence.
Tardy trial
The courts have absolved Rajiv Gandhi of involvement in the BOFORS scam. However, a considerable section of Indian people still believes that 'Mr. Clean' was not really so clean. The BJP exploited Rajiv's acquittal as an election issue. Kuldip Nayyar, in his article "The gun that misfired" (Dawn February 14, 2004) laments, "There was practically no discussion on Bofors-guns kickbacks in the 13th Lok Sabha which has been dissolved for early elections. Once Rajiv Gandhi died the main target – the non-Congress parties lost interest in the scam".
According to analysts, the mechanisms of public accountability in India have collapsed. Corruption has become a serious socio-political malady as politicians, bureaucracy and Armed Forces act in tandem to receive kickbacks. The anti-corruption cases, filed in courts, drag on for years without any results. To quote a few case: (a) There was no conviction in Bofors-gun case (Rs 64 crore), because of lethargic investigation (the case was filed on January 22, 1990 and charge sheet served on October 22, 1999. Among the accused were Rajiv Gandhi, S K Bhatnagar, W N Chaddha, Octavio, and Ardbo. The key players in the scam died before the court's decision). (b) No recoveries could be made in the HDW submarine case (Rs 32.5 crore). The CBI later recommended closure of this case. (c) Corruption in recruitment of Armed Forces.
Legal cover for middlemen
Central Vigilance Commissioner P Shankar had alleged (October 2003): "The CVC had submitted its defence deals report on March 31, 2001. Yet a year later, the government has not conducted the mandatory departmental inquiry to fix responsibility". Shankar explained that the CVC had examined 75 cases apart from specific allegations made by former MP Jayant Malhoutra and Rear Admiral Suhas V Purohit Vittal. Malhoutra's allegations were about middlemen in defence deals. After his report, the ministry lifted the ban on agents in November 2001 to regularise the middlemen. Purohit, in his petition in the Delhi HC on a promotion case, had alleged unnecessary spare parts were bought from a cartel of suppliers instead of manufacturers, at outrageous prices and at times worth more than the original equipment.
Past cases forgotten to continue business as usual
There were ear-rending shrieks about the Taj-heritage corridor case, Purulia-arms-drop case and stamp-paper cases. Indian Express dated November 11, 2003 reported that the stamp-paper co-accused assistant Sub-Inspector of Police drew a salary of Rs 9,000, but his assets valued over Rs 100 crore. He built six plush hotels during his association for 6 years with the main accused Abdul Karim Telgi. The ASI was arrested on June 13 and charged under the Maharashtra Control of Organised Crime Act. Investigations by the Special Investigating Team (SIT) probing the stamp scam had found that the ASI Kamath accepted Rs 72 lakh from the scam kingpin, Abdul Karim Telgi, on behalf of IGP Sridhar Vagal.
The problem is that the modus operandi of corruption ensures that it is invisible and unaccounted for. There are widespread complaints that the politicians exercise underhand influence on bureaucracy to mint money. For instance, the Chief Vigilance Commissioner complained to Indian Prime Minister (November 8, 2003) that at least "six cabinet ministers, handling key infrastructure ministries, are harassing chiefs of public sector undertakings for 'personal favours', and in some cases even for pay-offs".
For example, one PSU (Public Sector Udertaking) chief is said to have complained that he was asked to get Rs 20 crore delivered to his minister's party office and when he refused, he was "denied" an extension. Indian Express dated February 19, 2004 reported, under reportage titled "Figuring India" that 'Rajiv Pratap Rudy is only one in a long line of ministers who have misused the funds and facilities of Public Sector Undertakings". The newspaper appended the following bird's-eye view of the funds (available for corruption) at the PSUs command: Rs 3, 24,632 crore total investment in PSUs, Rs 36,432 crore profits, 12,714 crore profits of monopolies in petroleum, Rs 5,613 CRORE profits of monopolies in power Rs 7,612 crore, profits of monopolies in telecom Rs 10,388 crore, Rs 61,000 crore invested in PSUs in 1991-1998, Rs 19,000 crore returns during 1991-1998."
Corruption as proportion of gross Domestic Product
Professor Bibek Debroy and Laveesh Bhandari claim in their book Corruption in India: The DNA and RNA that public officials in India may be cornering as much as ₹921 billion (US$13 billion), or 5 percent of the GDP through corruption.
India 86th most corrupt (Transparency International corruption ranking Jan 29, 2021)
India's ranking on the Corruption Perception Index– 2020 is 86. The index released annually by Transparency International ranks 180 countries by their perceived levels of public sector corruption according to experts and business people. It uses a scale of zero to 100, where zero signifies the highest level of corruption and 100 is very clean.
All-round corruption
In India, anti-corruption focuses on big ticket graft. But it is petty corruption that hurts common people more. Both need to be weeded out. A former World Bank president Robert Zoellick once said, "Corruption is a cancer that steals from the poor, eats away at governance and moral fibre, and destroys trust."
According to Transparency International, CPI-2020 shows that corruption is more pervasive in countries least equipped to handle Covid-19 and other crises. "Covid-19 is not just a health and economic crisis. It is a corruption crisis. And one that we are currently failing to manage," Delia Ferreira Rubio, chair of Transparency International said. "The past year has tested governments like no other in memory, and those with higher levels of corruption have been less able to meet the challenge. But even those at the top of the CPI must urgently address their role in perpetuating corruption," she added.
Concluding remarks
Click Wikipedia to know that Narendra Modi's "Net worth" is "₹ 2.85 Crore" (June 2020). This figure defies his humble financial background. He has a penchant for hobnobbing with "crony capitalism". It appears he is worth a lot more. Those who make illicit money have a knack to hide it.
Turkish Expansion of Libya Threatens Wreck NATO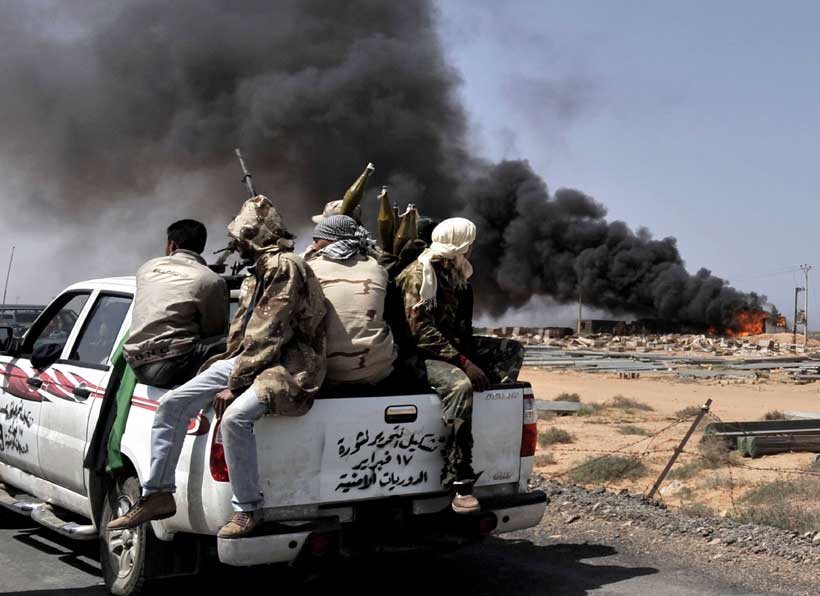 Despite the fact that the parties to the Libyan crisis are gradually coming to a political solution, the situation continues to become heated both within and around the country. It is mainly influenced by the states involved in the conflict.
At the same time the instability in Libya has a negative impact on international relations, including growing contradictions between strategic partners. In particular Turkey's military activities raise fears among at least three NATO members – France, Italy and Greece.
Relations between Ankara and its partners in the North Atlantic Alliance are exacerbated due to the actions of the Turkish leadership, which not only delivers weaponry to the former Jamahiriya avoiding the UN embargo, but also conducts geological exploration of the hydrocarbon fields in the eastern Mediterranean sea.
Contradictions between NATO partners have already begun to take the form of hidden clashes. For example, the French frigate "Courbet", operating as part of the Alliance's "Sea Guardian" operation aimed to prevent arms smuggling into Libya, approached three Turkish warships and a cargo vessel on June 10 last year. The French military attempted to inspect a civilian ship suspected of illegally carrying weapons to a war-torn country. In response, the Turkish warships illuminated the Courbet by the targeting radar for three times.
After the incident, Paris pulled out of the "Sea Guardian" operation. Moreover, the White House national adviser, Robert O 'Brian condemned the Turkish military actions and expressed support for France. "NATO allies shouldn't be turning fire control radars on each other. That's not good. We are very sympathetic to the French concerns," he told.
The contradictions between France and Turkey are also evident in the geopolitical sphere. Paris considers the Libyan National Army commander Halifa Khaftar as one of the key figures in resolving the Libyan conflict, while Ankara refuses to recognize him as a significant political force in the country.
In addition, there are growing tensions between Turkey and Italy. Rome as the largest importer of Libyan oil has been long cooperating with Tripoli's authorities in oil and gas spheres. After throwing its weight behind one of the rival administration, Turkey seeks to revise the status quo in the Libyan hydrocarbon industry by sidelining France's Total and Italy's Eni in a bid to gain full access to the natural resources of Libya. Although Turkey urges countries and companies to joint collaboration, no one highly likely will consent to it, considering this suggestion as a "toxic asset."
Greece, in turn, is annoyed by agreements between Ankara and Tripoli that deprive Athens of its legal right to the sea shelf between Rhodes and Crete. This part of the continental shelf belongs to Greece and Cyprus, but Turkey is trying to contend for its rights to the fields through the memorandum of understanding on maritime zones with the Government of the National Accord, predecessor of the newly formed Government of National Unity. The Turkish side sent warships to the Mediterranean to reinforce the "legitimacy" of its actions, which was negatively perceived by Athens. The situation became heated to such an extent that many experts have not rule out the outbreak of armed confrontation between the allies.