India's Pursuit of Missile Development and Strategic Stability in South Asia
India once again tested a long range Intercontinental Ballistic Missile (ICBM) with a range of 5-5500 km. The missile is capable of delivering a payload of 1.5 tons, enough to carry a fusion and fissile nuclear warhead. This is the fifth missile of the Agni series. Previously India tested the Agni-1 with 700km range, Agni-2 with 2,000km range; Agni-3 and Agni-4 with 2,500km to over 3,500km range respectively. Agni-5 is the most advanced missile in the Agni series, because of its latest navigation and guidance, warhead and engine features. The missile has been made in a manner that after reaching the peak of its trajectory it will head down to the earth's surface, towards the target, with increased velocity due to the gravitational pull.
India's ambitions are not only limited to the Ballistic Missile test but it is also planning to develop a sea based version of Agni VI. India's Defence Research and Development Organization (DRDO) revealed in 2012 that it is also in the process of developing another variant of Agni-VI missile. This will be a submarine-launched solid-fuel missile with a maximum range of 6,000 kilometers and a payload of three tons. Moreover, Agni-VI will be a four-stage ICBM and it is expected to have Multiple Independently Targetable Reentry Vehicle (MIRV) as well as Maneuverable Reentry Vehicle (MaRV) –once the process of hardware development is completed.However due to maneuverable warheads,the range of the missile may extend.
Here are some questions to ponder that how long will India take to build Ballistic and Intercontinental missiles? And what are the strategic implications of India's missile tests?
Considering the no-first use nuclear doctrine that India follows,apparently it is trying to fill the gaps in the anti-Missile defense shield. In fact, India is developing a nuclear missile shield which clearly reveals the offensive nature of Indian defence posture. This is not merely an effort to achieve the objective of credible minimum deterrence but an intentional effort to become regional hegemon.Such highly sophisticated missile technology is reinforcing India's capability and one must not ignoreIndia'saggressive ambitions of Fissile Material stockpiling. India already has K4 and K15 Sea-based missiles, for the SSBN. DRDO often claims to build the missile with striking range of 10, 000 Km to compete with DF31A of Chinese missile having the range of 11,200 Km. Indian BMD system is leading towards a dangerous dimension in the South Asian nuclear environmentthat slowly but surely leads to an arms race between the South Asian nuclear powers.
As far as the strategic implications of Indian missile defence system are concerned, the advancement in the Agni series will not only disrupt equilibrium of deterrence equation but strategic stability of South Asia. India's non-stop efforts are to enhance its military power in order to seek military parity with China but this will only upraise the rivalry between the two nuclear-armed rivals-India and Pakistan. The region, where strategic environment is already very complex, vulnerable and volatile, a country like Indiais a source of instability. Moreover it also raises questions on the nonproliferation efforts as well. India on one side claims to hold a good record for proliferation but simultaneously it is increasing the arms buildup on a very large scale, leaving a big question mark on the global efforts of arms control and disarmament.
Although India claims to follow the nuclear doctrine of credible minimum deterrence however it is moving towards more than a credible deterrence. It has an aggressive force posture moving from counterforce to counter value, eventually leading towards nuclear arms proliferation. Subsequently, India's continuous arms buildup and quest for nuclear triad will hamper the security situation of the neighboring countries like Pakistan and China. Agni 1, II, andIII were specifically Pakistan oriented but the recent test of Agni V has brought China's northern most parts within the striking range of India along with most of Europe and Africa. It has also raised security implications for China as well because the major cities of China easily fall within the radius of Agni V.
The international community, to reinforce the arms control regimes, should take measures to counter India's increasing military spending and nuclearization. Since Pakistan is the regional protagonist and share the deep rooted hostility with India, therefore Pakistan is concerned with these changing dynamics or missile build-up.India's missile tests are hampering the security environment. Therefore, Pakistan should bring on board all the states parties to non-proliferations regimes to discourage the arms race.
Can BRICS Make a Contribution to International Security?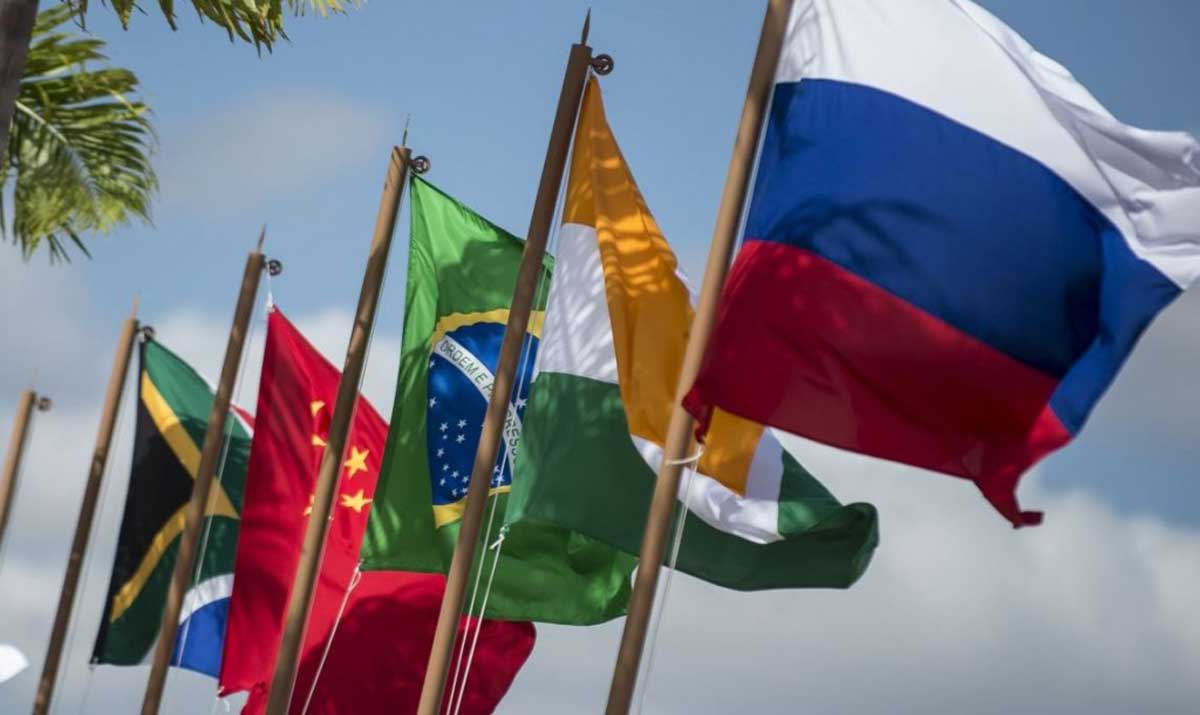 The 14th BRICS Summit is being held in virtual format in Beijing, China. Under turbulent international situations, the question of whether BRICS should indeed play a significant role in international security remains open. Numerous skeptics believe that security issues should remain outside of the BRICS mandate because BRICS has little to contribute here if compared to institutions specifically created to handle security challenges.
Their arguments can be concluded as the three following aspects. Firstly, security has always been closely linked to geography. Secondly, security cooperation tends to presuppose common values and coinciding views on the international system. Thirdly, effective security cooperation is possible if the institution in question has a clear and specific security-related mandate.
These arguments cannot be dismissed as irrelevant. But it is also hard to unconditionally accept them since they reflect traditional views on security which no longer fully reflect the realities of the 21st century. Meanwhile, these realities allow us to assess the capabilities of BRICS in the security domain a little more optimistically, even if the capabilities of BRICS have not yet been fully used.
Let's start with geography. In general, security problems affect countries geographically close to each other. Conflicts and wars, as well as alliances and unions, arise mainly between neighbors. But in today's world, there are many dimensions of security that are not so rigidly tied to geography.
Problems such as cyber security, international terrorism, climate change and the threat of pandemics do not have a specific geographical preference; they are global in nature. Within BRICS, they already actively discuss "non-geographical" issues of international security: non-proliferation of weapons of mass destruction, the use of atomic energy and space for peaceful purposes, international information security and potential threats associated with new technologies.
On the other hand, the regionalization (fragmentation) of the global political and economic systems taking place today contains challenges to international security. If the world breaks apart into a number of blocs, such development can result not only in economic competition between them, but ultimately in a military confrontation.
Therefore, BRICS, figuratively speaking, can help to "sew" the fabric of global security that is being fragmented in front of our eyes. Interaction within the framework of BRICS can become one of the factors hindering the formation of a bipolar system of world politics.
What about values? Tasks related to international security are not always solved on the basis of a unity of values. Very often, the task is precisely to find a balance of interests between countries whose values differ significantly.
In a sense, we can say that the composition of the UN Security Council reflects the significant pluralism of values that exists in the modern world. The notion that humanity was rapidly moving towards the universalization of Western liberal values two or three decades ago has not been confirmed by the course of history.
There is every reason to assume that the pluralism of values in the world will only increase over time. Security will have to be negotiated not on the basis of common values but on the basis of converging interests.
BRICS, like the UN Security Council, has members with different sets of values. It is a small but very representative organization—especially if we take into account not only the BRICS members but also those countries that are somehow involved in the organization's project activities (BRICS+). Therefore, if something can be agreed upon within the framework of BRICS, then it can be agreed on in a broader format, up to the level of global agreements.
Thus, BRICS can be perceived as a laboratory for working out those solutions in the field of security that are likely to be acceptable to very different participants. In addition, each of the BRICS countries is able to pull its many partners and allies along with it.
Finally, let us turn to the issue of the BRICS mandate. International organizations, among other classifications, can be divided into specialized and universal ones. For the latter, a vague mandate is not necessarily a bad thing, especially if such a vague mandate combines security and development concerns.
In today's world, these problems cannot be separated from each other. Without security, it is impossible to count on progressive development, but without successful development there will be no sustainable security. Unfortunately, security issues are still very often separated from development issues, and these two areas are dealt with by different institutions and different groups of officials and experts.
However, the logic of development and the logic of security do not diverge from each other any longer. If BRICS succeeds in trying to reconcile these two logics, it will benefit everyone. In particular, such a project format of work may be in demand in the UN system where specialized organizations often do not interact enough with each other.
Therefore, it's necessary to maximize the comparative advantages of existing formats of multilateral cooperation like BRICS which bring their own specific features to the table. In the field of security, BRICS could well become a testing ground for developing multilateral approaches to new challenges and threats of the 21st century.
From our partners RIAC
An Epitaph for Anniversary
On the eve of the NATO summit in Madrid, to be held on June 28-30, Julianne Smith, U.S. Permanent Representative to the alliance, announced that Russia's actions in Ukraine had violated the NATO‒Russia Founding Act. Building on this, she added that the West no longer considers it imperative to adhere to the provisions of the document that has shaped Moscow‒Brussels relations over the last quarter century. However, the fate of the Founding Act will finally be decided in Madrid.
Ironically, Julianne Smith's statement came just after the Act's 25th anniversary. It all started on May 27, 1997 in the Elysee Palace in Paris, where Russian President Boris Yeltsin, leaders of NATO's then 16 member states and Alliance Secretary General Javier Solana signed a document intended to turn Moscow and Brussels into strategic partners. Exactly five years later, on May 28, 2002, the new Russian leader Vladimir Putin visited Rome to sign a declaration establishing the NATO‒Russia Council. This was how the platform for implementing the provisions of the Founding Act was established.
The 1997 document contains plenty of fine words about abandoning the practices of using force against each other, about respect for sovereignty and independence as well as about the mutual desire to establish a pan-European security system. In practical terms, the most important provision may well be the alliance's permanent commitment not to deploy additional substantial combat forces on the territory of its new members and Russia's commitment to be restrained in the deployment of its conventional armed forces in Europe.
As hopes of turning Moscow and Brussels into strategic partners melted away year by year, the sides began to pay more attention to formal matters. What's the meaning of the word "permanent"? What are "substantial combat forces"? The West assumed that "substantial strength" should be measured starting from a brigade—therefore, NATO, responding to the Ukrainian crisis of 2014, decided to deploy four new battalions in the Baltics and Poland on a rotational basis so as not to formally violate the Founding Act. Moscow protested the decision, but it was reluctant to take the initiative to terminate the Act either. Experts argued about who violated the Founding Act first, but these disputes are—in the end—becoming a thing of the past. At the Madrid summit, the alliance will most likely abandon all formal self-limitations, putting this into official wordings, and it will solely be guided by its own ideas about the "Russian threat." This means that we will observe permanent brigades and divisions, rather than just battalions, on NATO's eastern flank.
Moscow and Brussels will still have to communicate, since it is in the interests of both sides to reduce the risk of a direct military clash. Paradoxically, perhaps, NATO could muster courage to launch a new dialogue with Russia after the Madrid summit, which will fix the unbreakable unity of the alliance and adopt a new utterly anti-Russian strategy.
The atmosphere of 1997 has faded into oblivion. However, Moscow communicated with both Washington and Brussels even in the more distant and far less romantic times of the Warsaw Pact, ultimately arriving at mutually acceptable solutions to many difficult problems.
From our partner RIAC
India's Maritime Security Strategy in the 'Century of Seas'
21st century has been very aptly called the "Century of the Seas". The core argument of the "Father of Sea Power," Alfred Thayer Mahan's- "The Influence of Sea Power" was that the secret to Empire building was the Sea Power or the Naval Strength of a nation. This has been proved repeatedly and still holds a lot of relevance today, specifically for a country like India which possesses a very strong maritime asset having a coastal length of 7516.6 km with world's second largest peninsular area of 2.07 million sq. km. Regrettably, India has suffered from an intellectual vacuum historically with regards to policy making in the maritime domain in spite of being one of the oldest seafarers in the world, its maritime history dating back to 3000 BC (Indus Valley Civilization). But with the shift in power dynamics from Euro Atlantic to Indo Pacific, it has realized that its geopolitical aspirations cannot be fulfilled without giving the due importance to Maritime domain. The Government certainly thinks that India is ready to explore and expand its maritime domain by not just observing from the shore but by obtaining a larger stake in it.
India's approach to Maritime security is quite holistic, it is not just about deploying battleships or policing the seas like Britain did in 19th century and China is doing now. Our intentions were made noticeably clear on the international forum when Prime Minister Narendra Modi chaired a high- level debate on maritime security in the United Nations Security Council in the month of August last year. This unanimous adoption of the "Presidential statement" was the UNSC's first ever outcome document on this theme in which issues like piracy, economic development, marine environment, and illegal fishing were discussed. SAGAR (Security and Growth for all in the Region) initiative taken in 2015, focused on Sustainable use of oceans with cooperative measures. As a part of this policy, our Navy assisted many countries in the Indian Ocean Region in tackling piracies, disaster relief, search and rescue. A framework for security, safety, and stability in the region was the key objective of this mission. India aims to create a holistic and congenial maritime environment for not just its neighbors but for all the international players.
India's soft power was always ahead of its hard power but for the last decade it has been trying to strike a balance by cautiously and carefully expanding its Maritime Power so that it does not threaten its neighbors while protecting its interests. Indian Navy has stepped up its overseas deployment by securing agreements with other strategically located nations for military access to their bases which include Indonesia's Sabang Port, Oman's Duqam port, America's base at Diego Garcia and French base on reunion island. India has also invested in commercial ports like Chabahar which is under controversy at present but to build a large information radar network and boost cooperation with partners across the region, investment in commercial ports present in countries like Bangladesh, Sri Lanka, Seychelles, and Mauritius etc. must be given priority.
To demonstrate its pursuit through interoperability, India has become a part of various bilateral, trilateral, and multilateral partnerships and has drastically improved its Naval Diplomacy. It conducts and participates in a plethora of complex Naval Exercises with countries which share common interests and strategic convergence like UAE, Saudi Arabia, Oman, Qatar, Vietnam, Britain, Philippines, Sri Lanka, South Africa, Indonesia, Singapore, Brazil, and Quad members. These exercises serve the objective of demonstrating a shared vision of free and open Indo-Pacific. India also hosted the IBSA (India, Brazil, South Africa) meet where the respective NSAs
discussed and agreed to setup their cooperation around Marine Security in 2021, it also invited these members were also invited to be a part of MILAN 2022 exercise in which more than 40 countries participated. Walter Ladwig argued that Indian Naval Expansion, thus shaping the maritime strategy existing today, involves three things: prevent intrusion from hostile powers, project power based off India's interests, protection of the SLOCs[1].
The Naval Strategy forms a major part of Maritime Security Strategy, and the latest Doctrine by the Indian Navy released in 2015 -" Ensuring Secure Seas: Indian Maritime Security Strategy" is the revised and updated version of the previously outlined strategy released in 2007- "Freedom to Use the Seas: India's Maritime Military Strategy". A bold change in tone and sharpening of India's Maritime aspirations can be observed. Primary areas of interest as understood from the doctrine involve India's immediate coastal neighborhood, the Bay of Bengal, the Arabian Sea, the Andaman Sea, the gulfs of Aden and Oman, Persian Gulf and the Red Sea. A significant amount of emphasis is given to the commanding of the sea and controlling of the chokepoints thereby securing the sea lines for open trade and communication. Indian Ocean has a roof over its head, which is not a good thing for a water body because the only entry and exit points in it are through 9 choke points or the navigational constrictions. These can easily give rise to transnational crimes which are dangerous from geostrategic aspect. From developmental aspects in the Indo-Pacific and the Asia-Pacific regions, the major chokepoints to be protected are Strait of Malacca which hosts 50% of world's merchant fleet capacity, the Bab-el-Mandeb, which has principal oil shipping lanes, and the Strait of Hormuz, 40% seaborne crude oil passes through it.
Secondary area of India's Strategic Maritime interest includes the South and East China Sea, Southeast Indian Ocean, Mediterranean Sea, the Western Pacific Ocean, Antarctica, and the West coast of Africa. To increase its Naval presence in these areas, India has started pushing towards marine expansion, power projection and naval modernization. India's maritime force is transitioning into a "building navy" which was previously considered as a "buying navy", that confirms its alignment with India's "Make in India" for attaining self-sufficiency and self-reliance. The strategy of modernization and indigenization of the aircraft carriers, frigates, destroyers, submarines, corvettes, combat aircrafts and patrol crafts may sound promising but will only be effective if the delay gaps between the dates of delivery and actual commissioning are reduced. Ensuring Secure Seas states that "in order to ensure sustained presence, the Indian Navy will comprehensively address the twin issues of 'reach' and 'sustainability' of naval forces."[2] This will include the concepts of longer operational cycles, mixing the force ratio between strike groups, enhancing logistical support and extending reach through naval air power.
There are many driving actors that influence the changing paradigm of India's Maritime Security Strategy. The nuclear-powered countries, Pakistan, China, United States, and other non-state actors play a vital role. Pakistan Navy's face value does not seem to be capable of posing a threat to India, but it does possess sea-based nuclear armament and under-sea warfare elements which present a significant challenge. Just like any other nation in the region, Pakistan also has economic stakes in the Indian Ocean. Typically, it does not have any "Blue-water" aspirations but when combined with the strength of PLAN, it can indeed become formidable to be countered. China, is clearly marching towards becoming the global superpower by directing its energy towards the sea
1 Walter Ladwig, "Drivers of Indian Naval Expansion," in The Rise of the Indian Navy: Internal Vulnerabilities, External Challenges, ed. Harsh V. Pant (Burlington, VT: Ashgate, 2012), 25.
2 Directorate of Strategy, Concepts and Transformation, Ensuring Secure Seas.
or in theoretical terms following the Mahanian principle. It has exponentially increased its footprint in the Indian Ocean region in recent years which is directly posing a threat to the stability of this area. But the document 'Ensuring Secure Seas' see China as a partner in maritime cooperation and not as a threat. According to John Garver, the PLAN has sufficient capability "to seize the Andaman Islands in the Bay of Bengal as an effort to control the Strait of Malacca chokepoint." In terms of technology, Indian and Chinese navies are equally equipped but India has an advantage in aircraft carriers whereas China in undersea warfare.
US Navy is one of the most powerful navies in the world, and being an economic superpower, Indian Ocean Region is of great strategic concern for US. PRC's growing relations with Pakistan has strengthened US's relations with India, it has emerged as a strategic maritime partner. Deals signed between Ministry of Defence, India and American contractors have further built up the cooperative security in the region so even after being capable, US navy certainly does not have the intent to dominate India in the maritime domain. India's Naval Doctrine has mandated that the "Indian Navy will project combat force in and from the maritime domain, and undertake offensive action for national defence." This projection of combat force will involve a consolidated effort across the spectrum of maritime warfare to include anti-surface, anti-submarine and anti-air warfare demonstrated from all platforms in the navy's inventory. The Indian Navy's aspirations for power projection and sea control are similar in maritime doctrine to the United States, whose proven combat operations at sea can attest to success of said doctrine.[3] This conceptual mirroring will allow for better cooperation among the two maritime nations.
The maritime strategy of a country must be in alignment with the economic and political realities of it. Indian Navy's new doctrine "Securing the seas" elevates it above its previously assigned 'Cinderella Service' role. India has high diplomatic, economic, and military stakes in the Indian Ocean Region. Interestingly, last decade has witnessed the shifting contours of India's attitude, it has become more aggressive, upfront, and competitive in this domain. India is already a key player and the main security provider in the region, if it sustains the momentum that it has set, China's assertiveness cannot stop it from becoming the leader in the evolving Maritime architecture.
[1] Walter Ladwig, "Drivers of Indian Naval Expansion," in The Rise of the Indian Navy: Internal Vulnerabilities, External Challenges, ed. Harsh V. Pant (Burlington, VT: Ashgate, 2012), 25.
[2] Directorate of Strategy, Concepts and Transformation, Ensuring Secure Seas.
[3] Century of the seas- unlocking Indian maritime strategy in 21st century