Digital Identity – Why It Matters and Why It's Important We Get It Right
Leaders from government, business, international organizations, civil society and the humanitarian community have called for greater multistakeholder cooperation on digital identity. The UNHCR, World Bank, World Food Programme, Consumers International, Omidyar Network, the Linux Foundation, FIDO Alliance, GSMA, Hyperledger, ID2020, Open Identity Exchange, Sovrin Foundation, World Identity Network, Accenture, Barclays, Deutsche Bank, Mastercard, Microsoft, Sedicii and Visa announced their commitment to strengthen collective action on this agenda. In an open call, they also encouraged other organizations to join in an initial multistakeholder gathering in spring 2018.
According to World Bank estimates, about 1.1 billion people lack formal identification. Digital identity and access systems can unlock a range of basic and empowering services for individuals, including financial inclusion, healthcare and education. Equally, they hold significant promise for helping refugees and displaced populations to access immediate and longer-term services.
Achieving progress will require significant shared challenges to be overcome. In addition to coordination challenges such as interoperability, individuals and communities have voiced concerns about flaws and vulnerabilities in existing systems that need to be addressed.
"Digital identities and access systems are foundational elements of our shared digital future. They offer tremendous opportunities for individuals and society, especially for those without formal ID. Additionally, we need to ensure that new approaches are being laid in a sustainable, inclusive and trustworthy manner. Governments, international organizations, civil society and business will all play a critical role in creating this future," said Derek O'Halloran, Head, World Economic Forum System Initiative on Shaping the Future of Digital Economy and Society.
"We estimate it will take $12 billion to achieve identification for all. The World Bank will secure over $750 million investments in ID-related projects in the next three years and we will strive to mobilize more financing from other sources," said Kristalina Georgieva, Chief Executive Officer, World Bank and co-chair of the Identification for Development (ID4D) High-Level Advisory Council with Amina J. Mohammed, United Nations Deputy Secretary-General. "If we are to reach more than a billion people without proof of identity, we need everyone to work together, including countries, development partners, UN agencies, the private sector and civil society."
Multistakeholder dialogue is needed on how to pursue the opportunities that come with digital identities and ensure protection of rights in a sustainable and responsible manner. It is critical to deliberate on who should create, control and benefit from people's identity information. To empower individuals, identity systems need to enhance security and convenience, preserve privacy and uphold individual rights and freedoms. Adoption of shared principles, standards and practices, alongside innovations in technologies and implementation frameworks, will be important to support these goals.
"Individuals have the most to lose if things go wrong with digital ID – so they need control over how their identity is used and by whom, along with gold standard data security and solid assurances that it won't affect access, for example, to healthcare, welfare support or education, or key democratic rights to vote or speak out. Without these guarantees, ID schemes will face opposition and fail to fulfil their potential, said Amanda Long, Director-General, Consumers International.
"We believe that technologies like blockchain can play a powerful role in creating a secure, portable, personal solution for those living without identity, but technology alone isn't enough," said Peggy Johnson, Executive Vice-President of Business Development, Microsoft. "A challenge of this magnitude requires commitments and collaboration across sectors to develop the shared standards and principles required to deliver lasting impact."
With the use of digital technologies across the world at an all-time high, and with the adoption of the internet of things expected to connect over 200 billion devices to the internet by 2020, the scope of identity management is also fast expanding to devices and legal entities.
Digital identity is relevant in a wide range of situations that require people and entities to prove who they are; there is no universal, "one-size-fits-all" approach. This is reflected in the diversity of approaches adopted in various ID and access systems implemented to date. Ongoing dialogue and coordinated action between stakeholders from across sectors, industries and regions will foster shared understanding of challenges and solutions, and accelerate global progress.
Technology for Social Good in India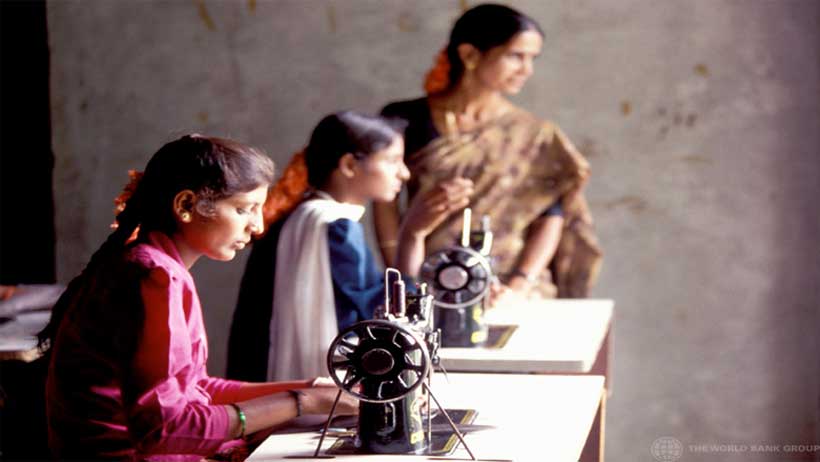 From using drones to plan water supply schemes in hard-to-reach locations, to deploying satellite imagery for enhancing land usage, or using mobile phones to track children's health, technology is changing the way we live. The World Bank is supporting several interventions where new-age technology is being used for social good, giving a new tool to policymakers to improve governance and the quality of our lives
Making farmers resilient
Digital applications are helping farmers in Bihar and Madhya Pradesh make faster and better decisions on crop planning based on weather conditions, soil and other indicators
This $12.67-million Sustainable Livelihoods and Adaptation to Climate Change project that started in 2015 has so far empowered more than 8,000 farmers to adopt climate resilient practices.
Prioritizing interventions
Satellite images taken from a height of 900 km in Karnataka capture crucial data like land use as well as land cover, groundwater prospects, and soil characteristics. When this data is fused with rainfall patterns and literacy rates, it helps experts and communities to prioritize action plans such as those for soil and water conservation
Geographic information system (GIS) technology can also map nutrient deficiencies in the soil, which helps with crop planning.
The Karnataka Watershed Development Project, known locally as Sujala, covered over half a million hectares of land in seven predominantly rain-fed districts in Karnataka between 2001 and 2009 and was the first to deploy the use of satellite remote sensing and GIS mapping effectively over a large area.
Supplying Water in Challenging Terrain
Shimla city in Himachal Pradesh gets water once every two days for a few hours, while bulk water is pumped over 1,400 meters, creating a high cost of service
To tackle this, drones have been used to click high resolution images in high altitudes and challenging topography in World Bank's Shimla Water Supply and Sewerage Service Delivery Reform Project. This, along with GIS technologies, has helped the state government prepare a 24×7 water supply model for the city that addresses issues such as pressure management, transmission and distribution networks, and identifying illegal connections.
Tracking health
All across India approximately 150,000 Anganwadi workers are using smartphones to track growth and nutrition in children. Photos of the hot lunch served to the children at health and nutrition centers, for example, can now easily be shared with block, district and state-level officials.
"It's easier to work with mobiles than registers," confessed an Anganwadi worker in Madhya Pradesh.
The World Bank has so far invested about $306 million in nutrition through the ICDS Systems Strengthening and Nutrition Improvement Project.
In Chhattisgarh, a mobile based application called Nutri-Click provides real time, need-based, one-on-one counseling on appropriate nutrition and care practices to pregnant women and caregivers and mothers of young children and their family members.
The program has so far helped over 4000 pregnant and lactating women
Digitizing Medical Records
Doctors in 36 public hospitals in Tamil Nadu can now access, collect and analyze critical health data for quick and timely interventions with the click of a button. The system also helps with retrieval of manual records as well as maintenance and management of medical equipment, making the entire process transparent and convenient.
The $110.3 million Tamil Nadu Health Systems Project was active in five Tamil Nadu districts. A second phase will now aim to cover another 222 hospitals across the remaining 25 state districts.
e-Governance
In 164 municipalities in Karnataka, property owners are now able to calculate their property taxes online; 10 million birth and death records are now online and searchable; and over 390,000 citizen complaints were lodged over 10 months—98 percent of which were redressed.
Through the Karnataka Municipal Reforms Project, municipal revenues have increased while interface between citizens and local administrations has vastly improved.
Vocational Training
World Bank's Vocational Training Improvement Project has helped digitize activities such as admissions, examination management, and certifications in Industrial Training Institutes (ITI) under the National Council of Vocational Training.
The portal provides detailed records from more than 13,000 public and private ITIs across the country, including data related to courses offered, admissions, examinations, placements, etc.
So far more than 150,000 e-certificates to past trainees have been issued, and over 2 million certified trainees have received online certificates, saving time and effort.
Innovative smartphone app to improve rainwater harvesting in Africa
It is now possible to calculate the amount of rainwater that can be harvested from the roof of houses thanks to a new smart phone app developed by UN Environment and the United Nations Educational, Scientific and Cultural Organization.
The app, a first of its kind, is based on actual meteorological data collected from weather stations across Africa. The data is specific to locations closest to the weather stations, which the app presents as the nearest city.
Promoting rainwater harvesting is becoming increasingly important to ensure greater water security. It offers an adaptation strategy to climate change, providing an opportunity to store rainwater under increasing conditions of high rainfall variability.
Rainwater harvesting can also improve livelihoods of women and children by reducing time spent on fetching water: women still spend 16 million hours a day collecting water in 25 sub-Saharan countries.
It can improve household sanitation and health with an improved drinking water source. Rainwater harvesting also contributes to food security, providing water during dry seasons for small-scale agriculture. Although not every single drop of rain can and should be harvested, rainwater is still an underutilized water source in Africa.
The lack of water is a real challenge across Africa. On average, a person needs eight glasses of water (2 liters) per day. According to the Vital Water Graphics report by UN Environment and GRID Arendal, "more than 2.8 billion people in 48 countries will face water stress or water scarcity conditions by 2025. An area is experiencing water stress when annual water supplies drop below 1700 m3 per person".
In many such countries, rainwater can be harnessed easily for domestic and agricultural use. Harvested rainwater can also benefit the environment and ecosystem when used to enhance groundwater recharge and restore vegetative cover. The low cost of rainwater harvesting technologies can be a more attractive investment option in rural areas compared to investing in a main water supply system.
The new app demonstrates opportunities for rainwater harvesting. For example, a person in Turkana county in Kenya can enter her location (Kenya, Lodwar), the length and width of the roof of the house (in metres), the number of family members, and the quantity of water used per day. The app returns the estimated amount of rainwater that can be harvested, and the quantity of water for a family. It also proposes the size of the rainwater harvesting system as well as its estimated cost. Simple sketches showing rainwater systems and how to recharge groundwater are also included in the app. Rainwater harvesting systems can be easily constructed using appropriate technology and locally available materials.
Rainwater can be collected in relatively simple ways. Rainwater that falls in ditches, on rooftops or on other surface areas is collected in storage facilities, such as water tanks or ponds. This water is stored and used for domestic and agricultural purposes. There are also other ways of rainwater harvesting, such as storing it in the ground where it can be used as groundwater for human consumption or for nature.
Ann Kiria, chair of a young women's group in Kajiado in Kenya said, "water harvesting has benefited our community where women have played a key role in constructing water tanks. With the knowledge we have acquired, building a water tank to harvest rainwater is no more out of reach".
Currently the smart phone application is available for Android (Play Store) system for free. You can download it by searching for RWH Africa Interactive Tool.
A web version is also available at http://www.rainwaterharvesting.africa. An IOS (App Store) version will follow soon.
Companies Are Saving to Transform as Digital Disruption Gains Momentum Globally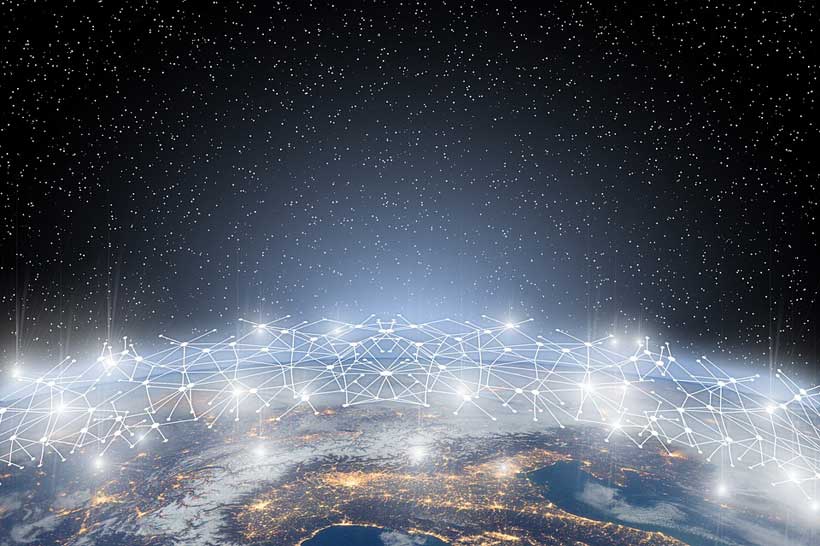 As digital technologies continue to reinvent how businesses grow and operate, the associated risks and opportunities are prompting companies to expand their cost management strategies, according to Deloitte's second biennial global cost survey, released today. The study, "Save-to-transform as a Catalyst for Embracing Digital Disruption," shows that while traditional cost reduction methods are still crucial, many organizations are also investing heavily in transformative digital technologies to improve operating efficiency and cost savings while also boosting overall performance and competitiveness in an increasingly digital world.

Concurrently, as digital disruption emerges as an impetus for change, cost management remains a strong imperative globally. According to the survey of more than 1,200 global executives and business leaders, 71% are planning to undertake cost reduction initiatives over the next 24 months. Sixty-eight percent reported total reductions of 10% or higher, and nearly one-third (31%) have cost improvement targets above 20%. Eighty-one percent, however, report being unable to meet fully their cost reduction goals during the past year, 18 percentage points worse than in 2017, due to implementation challenges, lack of effective systems, and infeasible targets.
Digital disruption and cybersecurity rank as leading external risks
Demonstrating the significant role technology is playing in shaping cost management strategies, digital disruption soared to the top of the list as the biggest external risk according to respondents at 61%, up from just 6% in 2017. Digital disruption was surpassed only by another technology-related risk, cybersecurity, which at 62% ranks at or near the top of the risk list globally and in all regions except Latin America. Internally, reliability and functionality of information systems was identified as a top risk.

"In today's highly dynamic and competitive landscape, digital disruption is changing how companies view every aspect of their business, including cost management practices," said Omar Aguilar, principal and global strategic cost transformation leader, Deloitte Consulting LLP. "Deloitte's study shows that businesses are now recognizing they must save-to-transform, using investments in digital infrastructure to drive dramatic improvements in future performance, efficiency and market position."

Digital risks are spurring organizations to use cost reduction as a mechanism to fund technological transformation. Globally, the survey found that application of artificial intelligence (AI) and machine learning is expected to more than double from 25% to 63%. Findings also show similar growth is expected for automation (25% to 62%) and business intelligence (35% to 59%). Cloud continues to be the most widely implemented digital technology covered by the survey at 49% and is expected to remain popular due to its ability to tighten data security, as well as to reduce costs and improve productivity. However, all technologies in the survey are expected to be implemented at a level of 47% or higher over the next 24 months, signaling the widespread business impact of technology innovation.

Revenue growth is on the rise, but companies are cautious
The survey also found that companies are well-positioned to undergo this type of transformation, with 86% of respondents reporting increased revenue over the past two years. This optimistic outlook continues into the future, with the same number of respondents expecting revenue growth over the next 24 months as businesses around the world enjoy one of the longest periods of economic expansion in history.

Even with the optimistic outlook, however, forward-thinking organizations are taking a cautionary stance. Economic patterns are cyclical, and potential warning signs are starting to emerge. In particular, the survey data show a 97% increase in global respondents who are concerned about macroeconomic risk over the next two years, and a 20% increase in U.S. respondents who expect a significant reduction in consumer demand over the same period.
Shifting cost management from growth to transformation
Through years of historic economic growth, cost reduction has evolved into an essential tool to help businesses fund their required growth investments (saving to grow). Now, however, many companies are taking things even further, using digital cost solutions and infrastructure improvements. These include robotic process automation, cognitive technologies, business intelligence and cloud-based enterprise resource planning to lift their efficiency, performance, and competitiveness to a new level (saving to transform).

"The 2019 study shows that companies have an enormous opportunity to capitalize on current economic strengths and leverage cost management practices to transform and innovate their businesses," said Jason Girzadas, managing principal, Deloitte Consulting LLP, Deloitte Global. "Our mission at Deloitte is to help organizations around the world implement these transformations and make their businesses more efficient and more successful, now and in the future."

"Cost management practices and approaches have grown increasingly sophisticated over time, and digital solutions, although still maturing, now represent the most advanced level of cost management," said Aguilar. "By harnessing the power of digital technology to streamline their cost structures and generate cost savings, companies can take full advantage of the latest digital innovations — becoming the disrupters, rather than the disrupted."