Testing Prince Mohammed's pledge to return Saudi Arabia to moderate Islam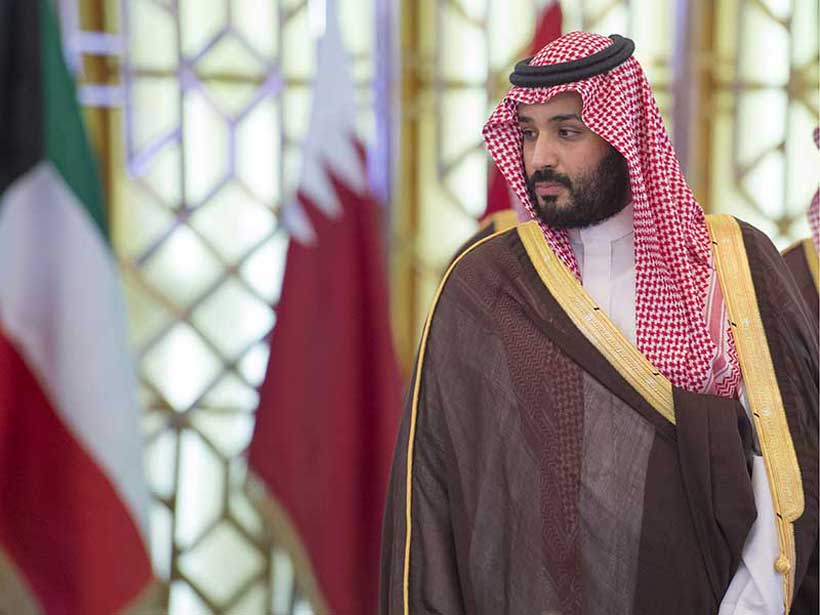 Saudi Crown Prince Mohammed bin Salman's vow to return his kingdom to a moderate interpretation of Islam could be put to the test by a draft bill in the US Congress that would require the secretary of State to submit yearly reports about whether Saudi Arabia is living up to its promise to remove intolerant content from its educational materials.
The bill would also increase pressure on Saudi Arabia to introduce freedom of religion in a country that bans all worship except for those that adhere to its long-standing strand of ultra-conservative Sunni Muslim Islam.
The bi-partisan bill submitted by Republican House of Representatives member Ted Poe and Democrat Bill Keating reflects long-standing criticism of Saudi textbooks that use hateful and incendiary language; foster supremacism, intolerance, and anti-pluralism; and, according to many critics, incite violence.
The texts describe alternative strands of Islam such as Shiism and Sufism in derogatory terms and advise Muslims not to associate with Jews and Christians who are labelled kaffirs or unbelievers. They also justify the execution of 'sorcerers.' Saudi Arabia, moreover, has legally defined atheism as terrorism. The textbooks are used not only in Saudi schools but also in many educational and cultural institutions funded by the kingdom across the globe.
To be sure, Saudi Arabia has for more than a decade pledged to revise its educational materials and has made significant progress in doing so. The progress falls, however, short of a 2006 US-Saudi understanding that the kingdom would "within one to two years… 'remove remaining intolerant references that disparage Muslims or non-Muslims or that promote hatred toward other religions or religious groups.'"
A Human Rights Watch survey of religion textbooks produced by the Saudi education ministry for the 2016-2017 school year, while acknowledging Saudi efforts, concluded that "as early as first grade, students in Saudi schools are being taught hatred toward all those perceived to be of a different faith or school of thought." The survey was part of a larger study of hate speech adopted by Saudi officials and Islamic scholars.
Saudi revision of textbooks has taken on added significance with Prince Mohammed's pledge last October to return Saudi Arabia to a vaguely defined form of "moderate" Islam. The pledge heightened expectations created by social reforms introduced by the crown prince that include lifting a ban on women's driving, a residual of Bedouin rather than Muslim tradition; granting women access to male sporting events; allowing various forms of entertainment, including cinema, theatre and music; and stripping the religious police of its right to carry out arrests.
In outlining his vision, Prince Mohammed said Saudi ultra-conservatism had been an uninformed response to the 1979 Islamic revolution in Iran. Even though Saudi association with ultra-conservatism harks back more than two centuries to the teachings of 18th century Islamic scholar Mohammed ibn Abdul Wahhabi, Prince Mohammed asserted that "we are simply reverting to what we followed – a moderate Islam open to the world and all religions."
Among objectionable texts in schoolbooks, according to Human Rights Watch researcher Adam Coogle, are markers by which one can recognize the approach of the Day of Resurrection, that include the assertion that "the Hour will not come until Muslims will fight the Jews, and Muslims will kill the Jews."
The assertion is not dissimilar from evangelist belief that Christ's second coming is linked to the conversion of Jews to Christianity prior to the Day of Judgement and the prediction of a Holocaust for all those who refuse. Evangelist support for Israel and US President Donald J. Trump's pro-Israel policy is rooted in that belief. Moreover, influential Premillennial Dispensationalists argue that Israel's creation signalled the nearing of the end of days and that thousands of Jews will die on the Day of Armageddon.
Mr. Coogle noted that Prince Mohammed has remained conspicuously silent about hate speech in textbooks as well as its use by officials and Islamic scholars connected to the government.
The bill introduced by Messrs. Poe and Keating, dubbed The Saudi Educational Transparency and Reform Act, would increase pressure on Prince Mohammed to act more forcefully in a bid to halt mounting criticism in Congress of Saud Arabia that is driven by perceptions of linkages between Sunni Muslim ultra-conservatism and political violence and the kingdom's ill-fated invasion of Yemen. The bill could also persuade the crown prince to act in an effort to prevent further tarnishing of the kingdom's image.
The bill further puts Saudi Arabia's continued violations of freedom of religion in the spotlight. The United States Commission on International Religious Freedom has identified Saudi Arabia since 2004 as a "country of particular concern." The designation constitutes the Commission's harshest condemnation of violators of freedom of religion.
A 1998 law calls for the sanctioning of violators but allows the president to waive penalties if he decides that it would enhance the chances of achieving adherence or be in America's interest. US presidents have issued a waiver for the past 12 years. Messrs. Poe and Keating's bill would step up the pressure by requiring the secretary of State to regularly justify a waiver.
The bill, if passed, could push Prince Mohammed to clarify whether his call for a moderate form of Islam means a clean break with the teachings of Ibn Abdul Wahhab or whether he simply has a polishing of the rough edges of the scholar's ultra-conservatism in mind.
Ironically, the model for an upgraded, more friendly form of Wahhabism, is Prince Mohammed's nemesis, Qatar, the world's only other Wahhabi state. Saudi Arabia leads an alliance that last June imposed a diplomatic and economic boycott on Qatar to force it adopt policies aligned with those of the kingdom.
The contrast between Qatar and Saudi Arabia could, however, not be starker. Prince Mohammed's reforms such as women's' driving, entertainment, and freedom of religion have long been standard practice in Qatar.
That is not to say that Qatar does not have its share of supporters of ultra-conservatism and controversial clerics, including Sheikh Yusuf Qaradawi, one of the world's most prominent living Islamic scholars, who spew hate speech and issue religious edicts that have justified suicide bombings.
Said former Qatari justice minister and prominent lawyer Najeeb al Nauimi, speaking some 16 years ago: "Saudi Arabia has Mecca and Medina. We have Qaradawi — and all his daughters drive cars and work."
Turkish Newspaper Implicates UAE's Crown Prince in Covering Up Murder of Khashoggi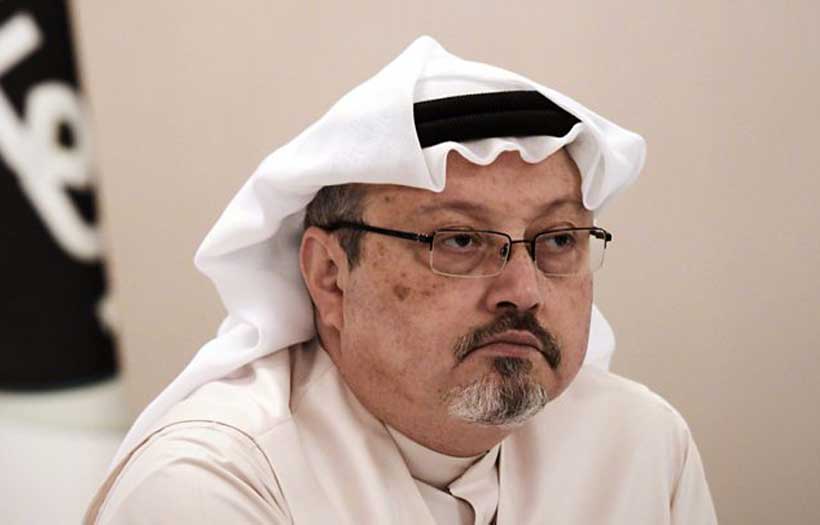 Saudi Crown Prince Mohammed bin Salman al-Saud, and UAE Crown Prince Mohammed bin Zayed al-Nahyan, are close friends and allies, who jointly lead the war against Houthi-led Yemen. On Sunday afternoon, November 18th, a leading Turkish newspaper, Yeni Şafak, reported the two leaders to have also collaborated in hiding the murder on October 2nd in Istanbul of Washington Post columnist Jamal Khashoggi.
Yeni Şafak headlined "Dahlan 'cover-up team' from Lebanon helps hide traces of Khashoggi murder" and reported that on October 2nd, "A second team that arrived in Istanbul to help cover-up the murder of Saudi journalist Jamal Khashoggi was dispatched by Muhammed Dahlan, UAE Crown Prince Muhammed bin Zayed's chief hitman in the region, … according to an informed source who spoke to Yeni Şafak daily on the condition of anonymity."
On November 16th, the Washington Post had headlined "CIA concludes Saudi crown prince ordered Jamal Khashoggi's assassination".
Bin Salman and bin Zayed are U.S. President Donald Trump's closest foreign allies other than, possibly, Israel's Prime Minister Benjamin Netanyahu. All four men are determined that there be regime-change in Shiite Iran. This anti-Shia position bonds them also against the Houthis, who are Shiites, in Yemen, where bin Salman and bin Zayed lead the war, and the United States provides the training, logistics, and weapons. Both bin Salman and bin Zayed are fundamentalist Sunnis who are against Shia Muslims. Israel and the United States are allied with these two princes. Saudi Arabia's royal family have been committed against Shia Muslims ever since 1744 when the Saud family made a pact with the fundamentalist Sunni preacher Mohammed ibn Wahhab, who hated Shia Muslims. Thus, Saudi Arabia is actually Saudi-Wahhabi Arabia, with Sauds running the aristocracy, and Wahhabists running the clergy.
In 2017, in Saudi Arabia's capital of Riyadh, Trump sold, to the Saudi Crown Prince, initially, $350 billion of U.S.-made weapons over a ten-year period (the largest weapons-sale in world history), and $110 billion in just the first year. That deal was soon increased to $404 billion. For Trump publicly to acknowledge that Salman had "ordered Jamal Khashoggi's assassination" would jeopardize this entire deal, and, perhaps, jeopardize the consequent boom in America's economy. It also would jeopardize the U.S. alliance's war against Shiites in Yemen.
Revisiting the Qatari crisis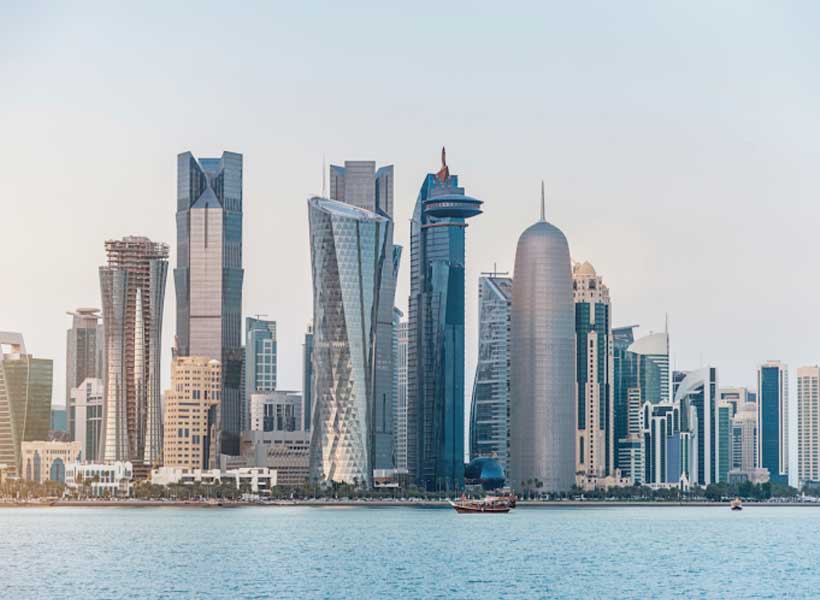 In 2017 the dispute between Qatar and a number of its neighbours Saudi Arabia, Egypt, the UAE and Oman has considered as the most serious crisis since years and could escalate in the future to destabilise an already turbulent region. The Qatari support to the extremist parties and terrorist entities in the region is the apparent reason, however, conflicting of interest between Qatar and the other states about the Iranian relations, the political Islam and the competition over the regional leadership are the main reasons. Egypt, Oman and the UAE with the leadership of Saudi Arabia withdrawing diplomats, closing borders, announcing a number of Qatari citizens as terrorist supporters and place an embargo on Qatar and most of its interests and businesses in the region.
The primary reason for the Saudi's camp blockade is the Qatari politically and financially support for violent extremist groups often affiliated with the Muslim Brotherhood which considers as a real threat for the other GCC states in particular because of the ability of these group to create a secretive organisation with extreme religious behaviour. However, Qatar is relatively weaker in terms of politically and militarily than the Saudi's camp, but it has continued to support its Islamist allies for many reasons: ideological sympathy; a believe that political Islam could reflect into Qatar's influence in the region; a desire to challenge the traditional regional influence especially Saudi Arabia and its followers. In addition, Qatar has used its owned media tool the Aljazeera channel to magnify the Muslim Brotherhood influence and to criticise leaders in Cairo, Riyadh and Abu Dhabi which has been the major thorn in the relations.
The Qatari-Iranian close tie is the second source of tension which seen by other GCC states as a threat to the stability and even the existence of the Sunni majority states in the Gulf. The growing Qatari Iranian relation is evident in many occasions such as the Qatari voting against the UNSC resolution that calling on Iran to stop its nuclear enrichment project and the signing of Qatari Iranian agreement in counterterrorism cooperation which is a Qatar approach to benefit from the Iranian forces due to the modest Qatari military capability. Moreover, the Amir of Qatar called the Iranian President Hassan Rouhani and congratulated him on his re-election on April 2017. Finally, Qatar paid the amount of $700 for Kataab Hezbollah Iraq (Iranian baked militia) for the exchange of a member of the Qatari royal family who has been a hostage in Iraq, (probably falsely) was the act that irritated most of the GCC states and triggering the crisis.
The Trump's administration policy in the region gives Riyad, Cairo and Abu Dhabi the green light to punish Qatar for its support to the Islamic movement. Trump expressed a passive acceptance to the Saudi and its allies in an attempt to contain the greedy Iranian strategy in the region and to confront the rising of the radical Islam. However, it seems that Saudi and its allies are unqualified for such a containment scheme to Iran the giant regional power. Trump also took credit on Twitter and describe the Qatari Amir as "high-level founder of terrorism." Thus, the blockade can see as an attempt from the Saudi's camp to push Qatar back to the line, an opportunity to satisfy their allies in Washington and to shift the public opinion to the Qatari issues instead of many internal issues and shortcoming.
The crisis involved a number of unpredictable stakeholders with huge interests in the region which could turn the situation into uncontrollable in many ways. The blockade camp clearly desires that Qatar recognise how serious they are, rapidly back to the line and admit unambiguously their list of demands which include shutting down Aljazeera, end the cooperating with Iran, stop supporting the Islamic parties and recognise the Saudi leadership in the GCC region. On the other hand, Qatar with its relatively small population 300,000 citizens and fund over $300 billion ensures the state will never face a serious financial issue in the future. Moreover, Qatar is the home of the U.S. air base Al-Udeid which is a critical component of the U.S. campaign in the Middle East. Therefore, Qatar knows that the U.S. has an immediate interest in emphasising the stability and the security in Qatar in particular while the U.S. does not have an alternative to Al-Udeid base to support its strategy in the Middle East. The Saudi's camp is unlikely to abandon their demands. The crisis shows how much the GCC leaders are threatening and in a confusing situation toward support specific radical Islam movements and relation with Iran. In addition, the blockade camp can maintain the sanctions for a long time rather than take a military action due to its economic cost and the lack of suitable capabilities to conduct such a war. For instance, the Saudi campaign in Yemen now and after three years, shows a significant failure to achieve its strategic goals.
The current situations for both sides show that the crisis could easily continue for more years which is a critical concern to all the stakeholders in the region. Now Iran and Turkey are playing a significant role in supporting Qatar needs of foods and goods to minimise the inconvenient of the embargo. Also, Ankara is considering enhancing its military presence in Qatar which seen as a direct threat to Saudi Arabia the major regional compotator for the Turkish influence. That also shows a high possibility of an Iranian Turkish large-scale involvement in case of a military confrontation.
The U.S. mission should focus on balancing the support to the Gulf States and their core interests as well as supporting the stability by avoiding encouraging them from adopting a risky diplomatic offensives options that can backfire into the whole region. It seems that the U.S. should adopt nuanced diplomacy to end the crisis which is not that simple for the current U.S. administration. Since the conflicting parties of this crisis will not likely find a comprehensive solution on their own, the U.S. should make it a priority to help them do so before the costs of the dispute continue to escalate in unpredictable ways.
Saudi sports diplomacy: A mirror image of the kingdom's already challenged policies
Saudi sports diplomacy is proving to be a mirror image of the kingdom's challenged domestic, regional and foreign policies.
Overlorded by sports czar Turki al-Sheikh, Saudi sports diplomacy, like the kingdom's broader policies, has produced at best mixed results, suggesting that financial muscle coupled with varying degrees of coercion does not guarantee success.
Mr. Al-Sheikh, a 37-year old brash and often blunt former honorary president of Saudi soccer club Al Taawoun based in Buraidah, a stronghold of religious ultra-conservatism, and a former bodyguard of crown prince Mohammed bin Salman, is together with Saud al-Qahtani among the king-in-waiting's closest associates.
Prince al-Waleed bin Talal, one of the kingdom's wealthiest investors, acknowledged Mr. Al-Sheikh's ranking in the Saudi hierarchy when he made a donation of more than a half-million dollars to Saudi soccer club Al Hilal FC weeks after having been released from detention.
Prince al-Waleed was one of the more recalcitrant detainees among the scores of members of the ruling family, prominent businessmen and senior officials who were detained a year ago in Riyadh's Ritz Carlton Hotel as part of Prince Mohammed's power and asset grab.
Prince Al-Waleed said on Twitter at the time that he was "responding to the invitation of my brother Turki al-Sheikh."
Mr. Al-Qahtani, who was recently fired as Prince Mohammed's menacing information czar in connection with the killing of journalist Jamal Khashoggi in the Saudi consulate in Istanbul, was banned this week from travelling outside the kingdom. Mr. Al-Sheikh has not been linked to the Khashoggi murder.
Nevertheless, his sports diplomacy, exhibiting some of the brashness that has characterized Prince Mohammed as well as Mr Al-Qahtani's approach, has largely failed to achieve its goals. If anything, it appears to have contributed to the kingdom's growing list of setbacks.
Those goals included establishing Saudi Arabia as a powerhouse in regional and global soccer governance; countering Qatari sports diplomacy crowned by its hosting of the 2022 World Cup; projecting the kingdom in a more favourable light by hosting international sporting events; becoming a powerhouse in soccer-crazy Egypt, the Arab world's most populous nation; and using the competition for the 2026 World Cup hosting rights to bully Morocco into supporting the Saudi-United Arab Emirates-led boycott of Qatar.
To be sure, with the exception of a cancelled tennis exhibition match in Jeddah between stars Rafa Nadal and Novak Djokovic, most scheduled sporting events, including this season's opening Formula E race in December and the Italian Supercoppa between Juventus and AC Milan in January, are going ahead as planned despite a six-week old crisis sparked by the killing of Mr. Khashoggi.
Yet, if last month's friendly soccer match in Jeddah between Brazil and Argentina and this month's World Wrestling Entertainment's (WWE) Crown Jewel showpiece are anything to go by, major sporting events are doing little to polish the kingdom's image tarnished not only by the Khashoggi killing but also the war in Yemen that has sparked the world's worst humanitarian crisis since World War Two. The sports events have so far failed to push Mr. Khashoggi and Yemen out of the headlines of major independent media.
Mainstream media coverage of Saudi sports has, moreover, focussed primarily on Saudi sports diplomacy's struggle to make its mark internationally. One focus been the fact that Gianni Infantino, president of world soccer body FIFA, has run into opposition from the group's European affiliate, UEFA, to his plan to endorse a US$25 billion plan for a new club tournament funded by the Saudi and UAE-backed Japanese conglomerate SoftBank.
If adopted, the plan would enhance Saudi and Emirati influence in global soccer governance to the potential detriment of Qatar, the host of the 2022 World Cup. Saudi Arabia and the UAE spearhead a 17-month old economic and diplomatic boycott of Qatar designed to force it to surrender its right to chart an independent course rather than align its policies with those of its Gulf brothers.
Saudi Arabia and the UAE have sought to engineer a situation in which Qatar is either deprived of its hosting rights or forced to share them with other states in the region, a possibility Mr. Infantino has said he was exploring.
Mr. Infantino has also said he was looking into implementing an expansion of the World Cup from 32 to 48 teams already in 2022 rather than only in 2026. An expansion of the Qatari World Cup would probably involve including others in the Gulf as hosts of the tournament. Qatari officials have all but ruled out sharing their hosting rights.
Another media focus has been alleged Saudi piracy aimed at undermining Qatar-owned BeIN Corp, the world's biggest sports rights holder, including the rights to broadcast last summer's Russia World Cup in the Arab world.
Mr. Al-Qahtani reportedly played a key role in the sudden emergence of BeoutQ, a bootleg operation beamed from Riyadh-based Arabsat that ripped live events from BeIN's feed and broadcast the games without paying for rights. The Saudi government has denied any relationship to the pirate network.
The piracy has sparked international lawsuits, including international arbitration in which BeIN is seeking US1 billion in damages from Saudi Arabia. The company has also filed a case with the World Trade Organization.
FIFA has said it has taken steps to prepare for legal action in Saudi Arabia and is working alongside other sports rights owners that have been affected to protect their interests.
Mr. Al-Sheikh's effort to create with funds widely believed to have been provided by Prince Mohammed an international Saudi sports portfolio that would project the kingdom as a regional power broker collapsed with fans, players and club executives in Egypt furious at the Saudi officials buying influence and using it to benefit Saudi rather than Egyptian clubs.
"No one, no one at all — with all due respect to Turki or no Turki … will be allowed to interfere in the club's affairs," said Mahmoud el-Khatib, chairman of Egyptian club Al Ahli SC, one of the Middle East's most popular clubs with an estimated 50 million fans. Mr. Al-Sheikh had unsuccessfully tried to use his recently acquired honorary chairmanship of Al Ahli to take control of the club.
Al Ahli's rejection of his power grab persuaded Mr. Al-Sheikh to resign in May and instead bankroll Al Ahli rival Pyramid FC. He invested US$33 million to acquire three top Brazilian players and launch a sports channel dedicated to the team.
The club's fans, like their Al Ahli counterparts, nonetheless, denounced Mr. Al-Sheikh and the kingdom and insulted the Saudi official's mother in crass terms during a match in September. Mr. Al-Sheikh decided to abandon his Egyptian adventure after President Abdel Fattah el-Sisi ignored his request to intervene. "Strange attacks from everywhere, and a new story every day. Why the headache?" Mr Al-Sheikh said on Facebook.
Mr. Al-Sheikh's attempt to form a regional powerbase by creating a breakaway group of South Asian and Middle Eastern soccer federations beyond the confines of FIFA and the Asian Football Confederation (AFC) collapsed five months after the formation of the South-West Asian Football Federation (SWAFF) when seven South Asian nations pulled out with immediate effect.
The collapse of SWAFF and Mr. Al-Sheikh's withdrawal from Egypt were preceded by his backing of the US-Canadian-Mexican bid for the 2026 World Cup against Morocco after he failed to bully the North Africans into supporting the boycott of Qatar.
Adopting a Saudi Arabia First approach, Mr. Al-Sheikh noted that the United States "is our biggest and strongest ally." He recalled that when the World Cup was played in 1994 in nine American cities, the US "was one of our favourites. The fans were numerous, and the Saudi team achieved good results."
That was Mr. Al-Sheikh's position six months ago. Today, men like Prince Mohammed and Messrs. Al-Sheikh and Al-Qahtani are seething. US President Donald J. Trump is proving to be an unreliable ally. Not only is he pressuring the kingdom to come up with a credible explanation for Mr. Khashoggis' killing, Mr. Trump is also seemingly backtracking on his promise to bring Iran to its knees by imposing crippling economic sanctions.
Saudi distrust is fuelled by the fact that Mr. Trump first asked the kingdom to raise oil production to compensate for lower crude exports from Iran and then without informing it made a 180-degree turn by offering buyers generous waivers that keep Iranian crude in the market instead of drive exports from Riyadh's arch-rival down to zero.
Seemingly cut from the same cloth as Prince Mohammed, Mr. Al-Sheikh, drew his pro-American definition of Saudi Arabia First from the crown prince's focus on the United States. Prince Mohammed, Mr. Al-Sheikh and other senior Saudi officials may be considering whether putting the kingdom's eggs primarily in one basket remains the best strategy.
Whatever the case, Mr. Al-Sheikh's sweep through regional and global sports has left Saudi leaders with little to leverage in the kingdom's bid to pick up the pieces and improve its image tarnished first and foremost by Mr. Khashoggi's killing but also by the trail the sports czar has left behind.