Testing Prince Mohammed's pledge to return Saudi Arabia to moderate Islam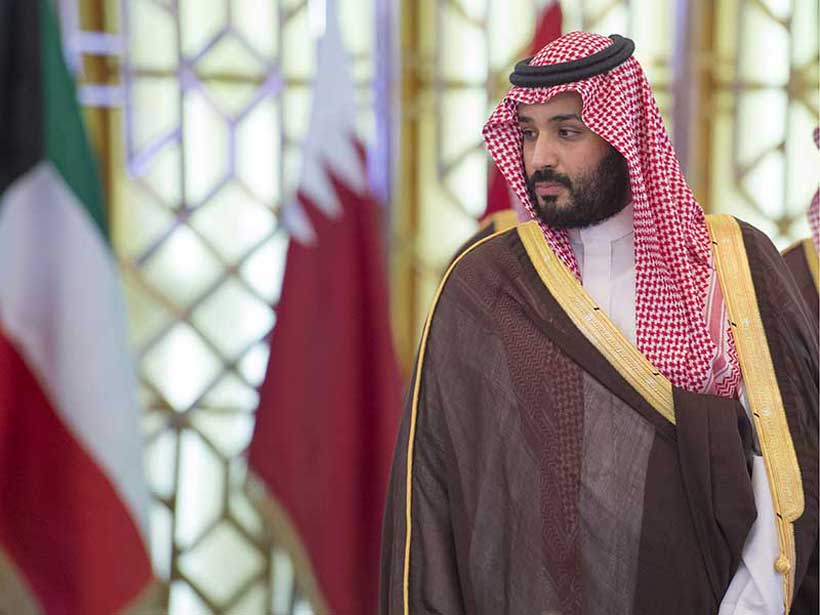 Saudi Crown Prince Mohammed bin Salman's vow to return his kingdom to a moderate interpretation of Islam could be put to the test by a draft bill in the US Congress that would require the secretary of State to submit yearly reports about whether Saudi Arabia is living up to its promise to remove intolerant content from its educational materials.
The bill would also increase pressure on Saudi Arabia to introduce freedom of religion in a country that bans all worship except for those that adhere to its long-standing strand of ultra-conservative Sunni Muslim Islam.
The bi-partisan bill submitted by Republican House of Representatives member Ted Poe and Democrat Bill Keating reflects long-standing criticism of Saudi textbooks that use hateful and incendiary language; foster supremacism, intolerance, and anti-pluralism; and, according to many critics, incite violence.
The texts describe alternative strands of Islam such as Shiism and Sufism in derogatory terms and advise Muslims not to associate with Jews and Christians who are labelled kaffirs or unbelievers. They also justify the execution of 'sorcerers.' Saudi Arabia, moreover, has legally defined atheism as terrorism. The textbooks are used not only in Saudi schools but also in many educational and cultural institutions funded by the kingdom across the globe.
To be sure, Saudi Arabia has for more than a decade pledged to revise its educational materials and has made significant progress in doing so. The progress falls, however, short of a 2006 US-Saudi understanding that the kingdom would "within one to two years… 'remove remaining intolerant references that disparage Muslims or non-Muslims or that promote hatred toward other religions or religious groups.'"
A Human Rights Watch survey of religion textbooks produced by the Saudi education ministry for the 2016-2017 school year, while acknowledging Saudi efforts, concluded that "as early as first grade, students in Saudi schools are being taught hatred toward all those perceived to be of a different faith or school of thought." The survey was part of a larger study of hate speech adopted by Saudi officials and Islamic scholars.
Saudi revision of textbooks has taken on added significance with Prince Mohammed's pledge last October to return Saudi Arabia to a vaguely defined form of "moderate" Islam. The pledge heightened expectations created by social reforms introduced by the crown prince that include lifting a ban on women's driving, a residual of Bedouin rather than Muslim tradition; granting women access to male sporting events; allowing various forms of entertainment, including cinema, theatre and music; and stripping the religious police of its right to carry out arrests.
In outlining his vision, Prince Mohammed said Saudi ultra-conservatism had been an uninformed response to the 1979 Islamic revolution in Iran. Even though Saudi association with ultra-conservatism harks back more than two centuries to the teachings of 18th century Islamic scholar Mohammed ibn Abdul Wahhabi, Prince Mohammed asserted that "we are simply reverting to what we followed – a moderate Islam open to the world and all religions."
Among objectionable texts in schoolbooks, according to Human Rights Watch researcher Adam Coogle, are markers by which one can recognize the approach of the Day of Resurrection, that include the assertion that "the Hour will not come until Muslims will fight the Jews, and Muslims will kill the Jews."
The assertion is not dissimilar from evangelist belief that Christ's second coming is linked to the conversion of Jews to Christianity prior to the Day of Judgement and the prediction of a Holocaust for all those who refuse. Evangelist support for Israel and US President Donald J. Trump's pro-Israel policy is rooted in that belief. Moreover, influential Premillennial Dispensationalists argue that Israel's creation signalled the nearing of the end of days and that thousands of Jews will die on the Day of Armageddon.
Mr. Coogle noted that Prince Mohammed has remained conspicuously silent about hate speech in textbooks as well as its use by officials and Islamic scholars connected to the government.
The bill introduced by Messrs. Poe and Keating, dubbed The Saudi Educational Transparency and Reform Act, would increase pressure on Prince Mohammed to act more forcefully in a bid to halt mounting criticism in Congress of Saud Arabia that is driven by perceptions of linkages between Sunni Muslim ultra-conservatism and political violence and the kingdom's ill-fated invasion of Yemen. The bill could also persuade the crown prince to act in an effort to prevent further tarnishing of the kingdom's image.
The bill further puts Saudi Arabia's continued violations of freedom of religion in the spotlight. The United States Commission on International Religious Freedom has identified Saudi Arabia since 2004 as a "country of particular concern." The designation constitutes the Commission's harshest condemnation of violators of freedom of religion.
A 1998 law calls for the sanctioning of violators but allows the president to waive penalties if he decides that it would enhance the chances of achieving adherence or be in America's interest. US presidents have issued a waiver for the past 12 years. Messrs. Poe and Keating's bill would step up the pressure by requiring the secretary of State to regularly justify a waiver.
The bill, if passed, could push Prince Mohammed to clarify whether his call for a moderate form of Islam means a clean break with the teachings of Ibn Abdul Wahhab or whether he simply has a polishing of the rough edges of the scholar's ultra-conservatism in mind.
Ironically, the model for an upgraded, more friendly form of Wahhabism, is Prince Mohammed's nemesis, Qatar, the world's only other Wahhabi state. Saudi Arabia leads an alliance that last June imposed a diplomatic and economic boycott on Qatar to force it adopt policies aligned with those of the kingdom.
The contrast between Qatar and Saudi Arabia could, however, not be starker. Prince Mohammed's reforms such as women's' driving, entertainment, and freedom of religion have long been standard practice in Qatar.
That is not to say that Qatar does not have its share of supporters of ultra-conservatism and controversial clerics, including Sheikh Yusuf Qaradawi, one of the world's most prominent living Islamic scholars, who spew hate speech and issue religious edicts that have justified suicide bombings.
Said former Qatari justice minister and prominent lawyer Najeeb al Nauimi, speaking some 16 years ago: "Saudi Arabia has Mecca and Medina. We have Qaradawi — and all his daughters drive cars and work."
Battling for the Future: Arab Protests 2.0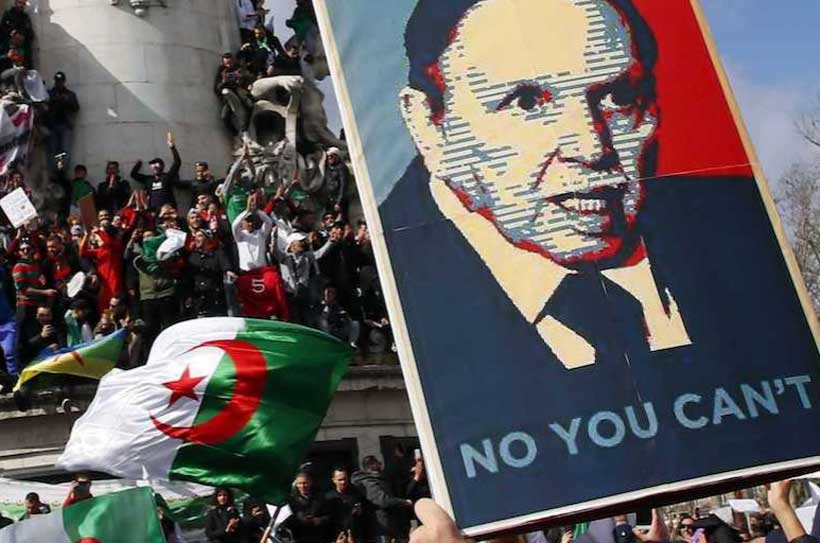 Momentous developments across Arab North and East Africa suggest the long-drawn-out process of political transition in the region as well as the greater Middle East is still in its infancy.
So does popular discontent in Syria despite eight years of devastating civil war and Egypt notwithstanding a 2013 military coup that rolled back the advances of protests in 2011 that toppled Hosni Mubarak and brought one of the country's most repressive regimes to power.
What developments across northern Africa and the Middle East demonstrate is that the drivers of the 2011 popular revolts that swept the region and forced the leaders of Egypt, Tunisia, Libya and Yemen to resign not only still exist but constitute black swans that can upset the apple cart at any moment.
The developments also suggest that the regional struggle between forces of change and ancien regimes and militaries backed by the United Arab Emirates and Saudi Arabia is far from decided.
If anything, protesters in Algeria and Sudan have learnt at least one lesson from the failed 2011 results: don't trust militaries even if they seemingly align themselves with demonstrators and don't surrender the street until protesters' demands have been fully met.
Distrust of the military has prompted an increasing number of Sudanese protesters to question whether chanting "the people and the army are one" is still appropriate. Slogans such as "freedom, freedom" and "revolution, revolution" alongside calls on the military to protect the protesters have become more frequent.
The protests in Algeria and Sudan have entered a critical phase in which protesters and militaries worried that they could be held accountable for decades of economic mismanagement, corruption and repression are tapping in the dark.
With protesters emboldened by their initial successes in forcing leaders to resign, both the demonstrators and the militaries, including officers with close ties to Saudi Arabia and the UAE, are internally divided about how to proceed.
Moreover, neither side has any real experience in managing the crossroads at which they find themselves while it is dawning on the militaries that their tired playbooks are not producing results.
In a telling sign, Sudan's interim leader Abdel Fattah Abdelrahman Burhan praised his country's "special relationship" with Saudi Arabia and the UAE as he met this week with a Saudi-Emirati delegation at the military compound in Khartoum, a focal point of the protests.
Saudi Arabia has expressed support for the protests in what many suspect is part of an effort to ensure that Sudan does not become a symbol of the power of popular sovereignty and its ability to defeat autocracy.
The ultimate outcome of the dramatic developments in Algeria and Sudan and how the parties manoeuvre is likely to have far-reaching consequences in a region pockmarked by powder kegs ready to explode.
Mounting anger as fuel shortages caused by Western sanctions against Syria and Iran bring life to a halt in major Syrian cities have sparked rare and widespread public criticism of president Bashar al-Assad's government.
The anger is fuelled by reports that government officials cut in line at petrol stations to fill up their tanks and buy rationed cooking gas and take more than is allowed.
Syria is Here, an anonymous Facebook page that reports on economics in government-controlled areas took officials to task after state-run television showed oil minister Suleiman al-Abbas touring petrol stations that showed no signs of shortage.
"Is it so difficult to be transparent and forward? Would that undermine anyone's prestige? We are a country facing sanctions and boycotted. The public knows and is aware," the Facebook page charged.
The manager of Hashtag Syria, another Facebook page, was arrested when the site demanded that the oil ministry respond to reports of anticipated price hikes with comments rather than threats. The site charged that the ministry was punishing the manager "instead of dealing with the real problem."
Said Syrian journalist Danny Makki: "It (Syria) is a pressure cooker."
Similarly, authorities in Egypt, despite blocking its website, have been unable to stop an online petition against proposed constitutional amendments that could extend the rule of President Abdel Fattah el-Sisi until 2034 from attracting more than 320,000 signatures as of this writing.
The petition, entitled Batel or Void, is, according to Netblocks, a group that maps web freedom, one of an estimated 34,000 websites blocked by Egyptian internet service providers in a bid to stymie opposition to the amendments.
Mr. El-Sisi is a reminder of how far Arab militaries and their Gulf backers are potentially willing to go in defense of their vested interests and willingness to oppose popular sovereignty.
Libyan renegade Field Marshall Khalifa Belqasim Haftar is another, Mr. Haftar's Libyan National Army (LNA) is attacking the capital Tripoli, the seat of the United Nations recognized Libyan government that he and his Emirati, Saudi, and Egyptian backers accuse of being dominated by Islamist terrorists.
The three Arab states' military and financial support of Mr. Haftar is but the tip of the iceberg. Mr. Haftar has modelled his control of much of Libya on Mr. El-Sisi's example of a military that not only dominates politics but also the economy.
As a result, the LNA is engaged in businesses ranging from waste management, metal scrap and waste export, and agricultural mega projects to the registration of migrant labour workers and control of ports, airports and other infrastructure. The LNA is also eyeing a role in the reconstruction of Benghazi and other war-devastated or underdeveloped regions.
What for now makes 2019 different from 2011 is that both sides of the divide realize that success depends on commitment to be in it for the long haul. Protesters, moreover, understand that trust in military assertions of support for the people can be self-defeating. They further grasp that they are up against a regional counterrevolution that has no scruples.
All of that gives today's protesters a leg up on their 2011 counterparts. The jury is out on whether that will prove sufficient to succeed where protesters eight years ago failed.
As Marsha Lazareva languishes in jail, foreign businesses will "think twice" before investing in Kuwait
IF THERE IS one thing to glean from the case of Marsha Lazareva, it's that foreign businesses must now think very carefully before investing in Kuwait.
For more than a year, Lazareva, who has a five-year-old son and is one of Russia's most successful female investors in the Gulf, has been held in the Soulabaiya prison by Kuwaiti authorities. Those authorities claim she 'stole' half a billion dollars, a claim she strenuously denies.
Human rights groups and prominent officials, including the former FBI director, Louis Freeh, and Jim Nicholson, former Chairman of the Republican Party and former US Ambassador to the Vatican, have called for her release and expressed concerns about the apparent absence of due process in a country where Lazareva has worked for over 13 years. Both Freeh and Nicholson visited Kuwait in recent weeks with Neil Bush, son of the late President George H. W. Bush. Bush has said Lazareva's incarceration 'threatens to darken relations between the U.S. and Kuwait, two countries that have enjoyed a long and prosperous relationship.'
Russian officials have been equally concerned. Vladimir Platonov, the President of the Moscow Chamber of Commerce and Industry, confirmed that a single witness gave testimony in Kuwaiti court, and only for the prosecution. 'I myself worked in prosecution for more than eight years, and I cannot imagine any judge signing off on an indictment like this,' he said. 'One fact of particular note is that Maria was given 1,800 pages of untranslated documents in Arabic.'
Serious questions surrounding the safety and future viability of investing in Kuwait are now being raised. Through The Port Fund, a private investment company managed by KGL Investment, Lazareva has contributed hundreds of millions of dollars to local infrastructure and economic development projects during her time in the country. Until 2017, when a Dubai bank froze $496 million without cause, she had worked largely unobstructed.
But as things stand, more foreign investment is unlikely to be forthcoming. Jim Nicholson has said that the 'imprisonment and harassment' of Lazareva 'threatens' U.S. support. adding that the 'willingness of the U.S. to do business with Kuwait' is based on 'its record as a nation that respects human rights and the rule of law'. Mark Williams, the investment director of The Port Fund and a colleague of Lazareva's, has called on international investors to 'think twice before doing business in this country'.
These comments will surely concern the Kuwaiti government, who said last year that FDI was 'very crucial' to the success of its Kuwait Vision 2035 road map. In September 2018, the FTreported that the government planned to reverse its traditional position as an investor in order to diversify its economy, carrying out a series of reforms designed to facilitate foreign investment and assist investors.
But despite these changes, which have propelled Kuwait to 96th—higher than the Middle East average—in the World Bank's 'Ease of Doing Business' report, investors may be unwilling to take the risk so long as Lazareva remains in jail. Lazareva's lawyers have accused Kuwait of violating international law by breaching a long-standing bilateral investment treaty with Russia. Lord Carlile of Berriew, QC has brought the case to the attention of the British public and the EU, writing in The Times that 'there is no evidential basis to justify any claim of dishonesty, corruption or any other criminal wrong'. He added: 'Anyone thinking of doing business in Kuwait should read on with mounting concern.'
What's worth remembering is that Kuwait is an important, long-standing ally of the UK, and a country generally seen as stable and fair. It is equally a major non-NATO ally of the United States, where there are more than 5,000 international students of Kuwaiti origin in higher education. But these relationships, and the investment to which they have historically led, have been cast into doubt. And it now seems certain that relations will continue to sour so long as Marsha Lazareva languishes in Soulabaiya.
Economic reform in the Gulf: Who benefits, really?
For Gulf leaders, long-overdue economic reforms were never going to be easy.
Leaders like the crown princes of Saudi Arabia and the United Arab Emirates, Mohammed bin Salman and Mohammed bin Zayed, quickly discovered that copying China's model of economic growth while tightening political control was easier said than done. They realised that rewriting social contracts funded by oil wealth was more difficult because Gulf Arabs had far more to lose than the average Chinese. The Gulf states' social contracts had worked in ways China's welfare programmes had not. The Gulf's rentier state's bargain—surrender of political and social rights for cradle-to-grave welfare—had produced a win-win situation for the longest time.
Moreover, Gulf leaders, struggling with mounting criticism of the Saudi-UAE-led war in Yemen and the fall-out of the killing of journalist Jamal Khashoggi, also lacked the political and economic clout that allowed China to largely silence or marginalise critics of its crackdown on Turkic Muslims in the troubled northwestern province of Xinjiang.
The absence of a welfare-based social contract in China allowed the government to power economic growth, lift millions out of poverty, and provide public goods without forcing ordinary citizens to suffer pain. As a result, China was able to push through with economic reforms without having to worry that reduced welfare benefits would spark a public backlash and potentially threaten the regime.
Three years into Mohammed bin Salman's Vision 2030 blueprint for diversification of the economy, Saudi businesses and consumers complain that they are feeling the pinch of utility price hikes and a recently introduced five per cent value-added tax with little confidence that the government will stay the course to ensure promised long-term benefit.
The government's commitment to cutting costs has been further called into question by annual handouts worth billions of dollars since the announcement of the reforms and rewriting of the social contract to cushion the impact of rising costs and quash criticism.
In contrast to China, investment in the Gulf, whether it is domestic or foreign, comes from financial, technology and other services sector, the arms industry or governments. It is focused on services, infrastructure or enhancing the state's capacities rather than on manufacturing, industrial development and the nurturing of private sector.
With the exception of national oil companies, some state-run airlines and petrochemical companies, the bulk of Gulf investment is portfolios managed by sovereign wealth funds, trophies or investment designed to enhance a country's prestige and soft power.
By contrast, Asian economies such as China and India have used investment fight poverty, foster a substantial middle class, and create an industrial base. To be sure, with small populations, Gulf states are more likely to ensure sustainability in services and oil and gas derivatives rather than in manufacturing and industry.
China's $1 trillion Belt and Road initiative may be the Asian exception that would come closest to some of the Gulf's soft-power investments. Yet, the BRI, designed to alleviate domestic overcapacity by state-owned firms that are not beholden to shareholders' short-term demands and/or geo-political gain, contributes to China's domestic growth.
Asian nations have been able to manage investors' expectations in an environment of relative political stability. By contrast, Saudi Arabia damaged confidence in its ability to diversify its oil-based economy when after repeated delays it suspended plans to list five per cent of its national oil company, Saudi Arabian Oil Company, or Aramco, in what would have been the world's largest initial public offering.
To be sure, China is no less autocratic than the Gulf states, while Hindu nationalism in India fits a global trend towards civilisationalism, populism and illiberal democracy. What differentiates much of Asia from the Gulf and accounts for its economic success are policies that ensure a relatively stable environment. These policies are focused on social and economic enhancement rather than primarily on regime survival. That may be Asia's lesson for Gulf rulers.
Author's note: first published in Firstpost