Imagining a Shared ASEAN: New memories, old wounds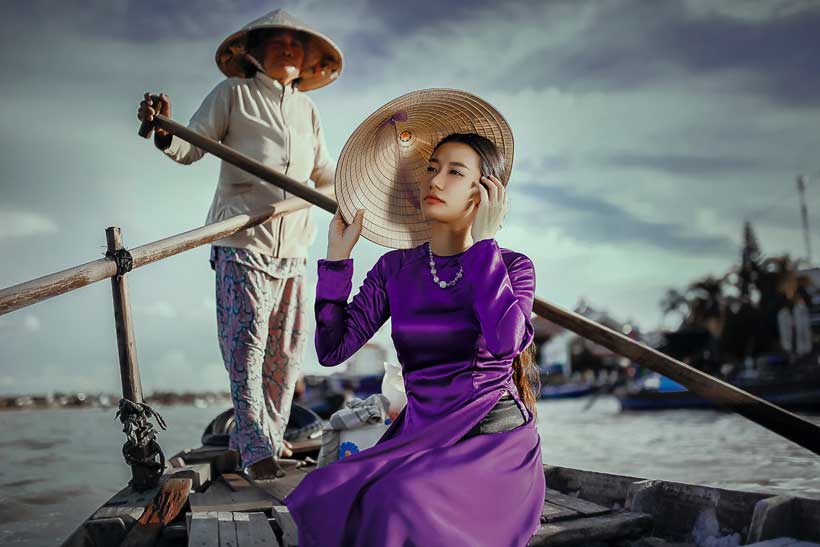 Bangkok – Imagining peace is a noble concept but what does it take to achieve it?
Where does peace begin?
In modern day Southeast Asia, this can trace back to the 8th of August, 1967 where five foreign ministers of Indonesia, Malaysia, the Philippines, Singapore and Thailand joined hands to create the Association of Southeast Asian Nations or what became known as ASEAN.
Diverse in nature and disperse in geography, ASEAN has achieved much within the course of fifty years. The Association has grown in size of its membership and expanded to reach ambitious mandates. In 2015, ASEAN Economic Community was created to promote free movement of people, goods and ideas.
Economic integration was just the beginning.
Coated in a long and wordy text and signed on 17th November 2011, the Declaration on ASEAN Unity in Cultural Diversity strived toward achieving "people centred and socially responsible integration," a socio-cultural integration in short.
Inspired by the European Union, creating one market was not enough for ASEAN. The Association is driven to "forging a common identity". It is hoped that through such effort, peace, mutual understanding and harmony will be fostered in Southeast Asia.
A common identity for more than 600 million people?
A little lofty.
Perhaps.
To achieve this aspiration, the Shared History Project in Southeast Asia was launched by UNESCO-Bangkok Office with funding from the Republic of Korea in 2013 to create a new history curricular to be taught and learned across ASEAN by 2018.
The project brought together historians, educators and researchers across the region to search for common grounds of what aspect ofhistory to teach and how to teach it.
It is all for a higher purpose and a better future.
As the late Secretary General of ASEAN, Dr.SurinPitsuwan, persuasively said: "it is a better history education that will produce and provide a strong foundation for understanding where we have come from and to guide us into the future where we are going, as individuals, as local communities, as nation states, as a greater sub-regional grouping".
Ideally speaking, a Shared History should be welcomed with an open arm. A project so inspiring that it aims to mitigate nationalism and bridge differences across the nations.
In an interview with Dr. William Brehm of Waseda University, he offered insight into this new architecture to build peace in ASEAN.There are many challenges to translate a Shared ASEAN.
Firstly, who will write these new memories? How can a consensus be built amongst people with diverse cultural heritage, background and social memories?
If history is written by the winners –who are the winners in ASEAN?
In ASEAN, disputes and conflicts amongst nations are not memories of things past, rather they are confounding issues aggravating daily hatred across countries within the region. Border dispute amongst nations is the case in point. Funded by the Thailand Research Fund, AkkaraphongKhamkhun of Thammasat University counted as many as 20 ongoing territorial disputes in ASEAN. These conflicts are between Malaysia and Brunei, Laos and Cambodia, Indonesia and the Phillippines.
This is not to mention the infamous PreahViheardispute that cuts deep wounds between Thailand and Cambodia.
While the wounds are still fresh, how would these stories be told? Whose stories, precisely?
Secondly, how can a Shared ASEANformed when countries are deeply founded with nationalistic sentiment, where overt nationalism is propagated in and outside of classrooms, where the sense of hatred to "the other" is instilled for students.
The villain of one country, is the hero of the other. Myanmar – Thai historical text booksare the prime examples on this. Thai kings are always the heroes for Thailand, while Myanmar kings are presented often and always as the villains.
Vice versa.
This is what awell-knownThai historian Thongchai Winichakul called "negative identification."
For centuries, each country in ASEAN, is guilty for inflicting negative identification for others to elevate a sense of pride for themselves. It is easier to teach who is "us", when you know who is "them".
ASEAN is not alone in striving to form a new memory of themselves. In the case of Africa, Dr. Brehm argued that the Shared History project took as long as 35 years to be successful.
"Dated back to UNESCO's 1964 General History of Africa project. That project created a set of eight volumes articulating a shared history of Africa. Huge disagreements among the various national historians prolonged the project; it took 35 years before all eight volumes were published."
If a country is an imagined community, said Bennedict Anderson in his polemic book the Imagined Community, by schools, common language and mass media, is it possible, Dr.Brehm asked, for the UNESCO and ASEAN enthusiastic idealists to dream of a new common identity for 600 million people who speak more than hundreds of languages and dialects?
Is it possible that a common understanding can be reached and harmony can be fostered through a new kind of text book, new knowledge and new understanding to promote something as elusive as a regional identity?
Dr.Brehmis a little sceptical: "So long as education is organized by nation-states, history and historical memory will always promote nationalism and national identity. Everything else will be secondary or retro-fitted for the main purpose."
Difficult but does that mean impossible?
Surely a Shared textbook is useful and much needed intervention to cement a mutual understanding amongst ASEAN students. For political, historical and educational reasons, however, this project requires careful consideration, time and resources to ensure that a new generation of ASEAN will be peace loving rather than nationalistic hawkish. Having a multilateral organization like UNESCO to promote history lesson offers a humble step toward regional peace.
Where does peace begin?
Itbegins with mutual understanding.
More importantly, it has to begin now.
The so-called Indonesia-South Korea Special Strategic Partnership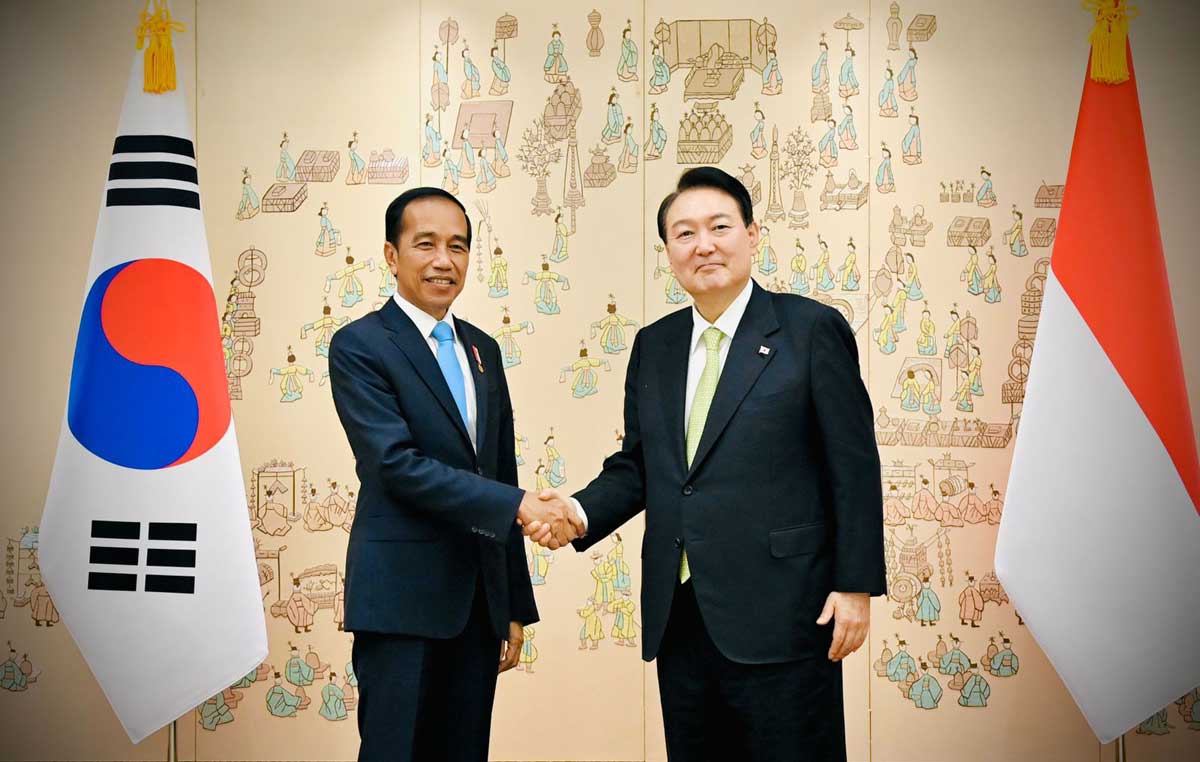 In several attempts, people can find out there are repetition phrases that informally appeared from 5 years ago until now related to South Korea-Indonesia relations, it is the label "special strategic partnership". Initially it happened during South Korea's former president, Moon Jae-in, official trip to Indonesia in 2017. Cited from Indonesia's Foreign Ministry Press Briefing in Jakarta Globe site, the visit means to upgrade the bilateral relations level from strategic partnership into special strategic partnership, especially to accelerate industrialization in Indonesia.
The labels seem relevant as both governments agreed to continuing the discussion related to Indonesia-South Korea Comprehensive Economic Partnership Agreement (IK-CEPA) in 2018 that had been postponed in 2014 due to the shifting government. The agreement is likely to eliminate 95,54% post tariffs on the Korea side, while Indonesia does 92,06% post tariffs. Indonesia would get bigger market access in several sectors such as fisheries, agriculture, and other national industrial products, while South Korea is more accessible in several service sectors such as online game, construction, and healthcare service.
The agreement is barely ratified by Indonesia's parliament at the end of August 2022 and the Parliament is also warning the executive branch to pay attention to keep the national interest & to be aware of the competitiveness in liberal market post-agreement since many countries are facing the post-pandemic recovery complex recently.
Besides the mentioned agreement, Indonesia and South Korea have several finished and ongoing strategic projects. Start with an ongoing joint-program on Boramae jet fighters in which Indonesia shares 20% and South Korea holds the rest of production cost. The program aims to reach mass production in 2027 and could have a competitive feature to US-made F-15, but likely less than the F-35 model. Besides that, South Korea is also involved in an Indonesia-owned submarine project for the 209/1400 type which is named KRI – Nagapasa 403 and KRI – Ardadedali 404, both respectively arrived in Indonesia in 2017 and 2018.
If the means of upgrading the relationship level to be a special one by holding the IK-CEPA, Boramae project, and other projects related to strategic necessity of the countries, then it seems Indonesia really has been treated as South Korea's "Special Strategic Partner". The mentioned projects aren't covering all the government-to-government or business-to-business projects that can be classified to assert the upgraded relationship level such as Hyundai-LG investment on electric vehicle ecosystem in Karawang, West Java.
Is Indonesia the only one "Special Partner"?
To answer the question's sub-headline, we may look back at the trade balance between South Korea and its several bilateral partners in southeast Asia, including Singapore, Vietnam, and Indonesia, for around 5 years. South Korea & Singapore had established the free trade agreement then put into force in 2006. The Korea's import trade value from Singapore in 2006 is around $5,886,680,000 then in 2007 was risen around 16,5%, but 2017-2021 reports Singapore's deficit trade with South Korea around $3,457,218,000 with Korea's major deficit from importing parts of nuclear machinery & mechanical appliances.
Meanwhile, South Korea & Vietnam had signed similar agreements and were activated in 2015. Vietnam's export values to Korea moderately rose from $9,804,831,000 in 2016 to $12,495,154,000 in 2017. However, as the same interval trade reports as Singapore, Vietnam is also facing deficit trade around $32,762,826,000. Meanwhile, South Korea itself faces big deficits in several of Vietnam's competitive commodities such as articles of apparels & clothing, furniture, and fisheries commodities.
Now, let's take a look at South Korea-Indonesia trade activity. As Indonesia just barely ratified the IK-CEPA in August 2022, it's hard to set the significance of the IK-CEPA effect on both countries' trade. However, Indonesia-South Korea trade performance benefited Indonesia for the interval 2017-2021 with Korea Custom Service noting the surplus for Indonesia is equivalent to $8,121,555,000. South Korea's major deficits come from Indonesia's prominent commodities such as mineral fuels & oils and other metal & mining products that are heavily demanded by Korea's domestic industry.
Worth noting that even though the 3 mentioned countries may have their own bilateral economic agreement with South Korea, the countries are members of ASEAN and ASEAN itself has particular economic agreement under ASEAN-South Korea Free Trade Agreement (AK-FTA) which also benefited the 3 countries. In conclusion, the countries have so much leverage during trade with South Korea under several agreements.
Indonesia is relatively one of key partners for South Korea since both countries share a significant number of demands in particular industry commodities. However, South Korea's trade volume with Indonesia isn't as big as with Vietnam which shares 4.4% of Korea's imports and 9.04% of Korea's exports in 2020. Indonesia only shares 1.62% of Korea's imports and 1.23% of Korea's exports as OEC displayed. In conclusion, Indonesia moderately played a significant role for South Korea and recently both countries really upgraded their ties by holding many mutual projects, but we can't be blind that Vietnam was way forward in captivating South Korea's market as it reflected by the bilateral trade volume and one of the earlier Asian countries to established a bilateral trade agreement with South Korea.
Regardless of the "Special Strategic Partnership" label, Indonesia should seize the moment once the IK-CEPA applied in both countries by pushing diverse products to be exported, not merely relying on mineral & mining commodities. The government and Indonesia's corporation must swiftly be aware of the Korean domestic market demands and its opportunities to make sure the IK-CEPA wouldn't become boomerang which will hurt Indonesia's domestic market since the market becomes more liberal & South Korea has a relative competitive advantage above Indonesia and its product highly demanded by huge number of Indonesians. The government can support the micro, small, and medium enterprises (MSMEs) to grasp the moment to export their product not only by providing them credit assistance but also information & legality aspects to fulfilled the necessity of exporters which somehow people aren't aware of and facing complexity administration.
U.S. Incentives for Maintaining a Presence in South East Asia, and the Nature of that Presence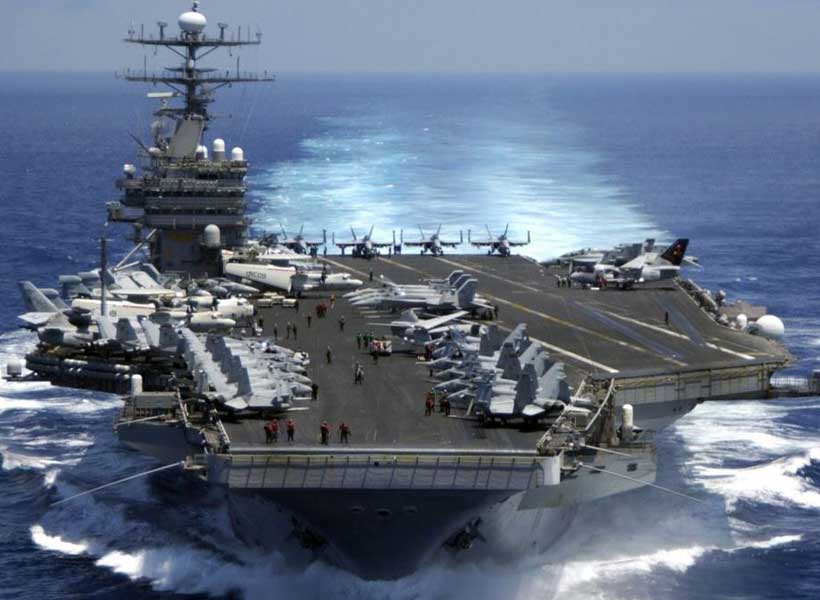 Authors: Aqeel Ahmad Gichki & Adeel Ahmed*
The US is the most prominent extra-regional actor in the Southeast Asian area. Because of its strategic position and developing economy, the region is a center of attraction all over the world. As a result, the US has significant security and economic interests in maintaining its presence in the region. Furthermore, being the sole hegemonic power, the US has several hurdles to overcome in maintaining its hegemonic status. The threat that used to come from the USSR or Russia has now switched to China, and the ASEAN nations, as its neighbors, have inevitably turned into a hot tub between the two great powers' competition. China has a tremendous motivation to preserve its dominance in the region and keep it free of any other player's influence.
Due to the geostrategic importance of the location, China desires a strong presence in both the political and economic affairs of the region's countries, since any instability or influence from an extra-regional actor in the region has a direct impact on China's security and economy. For example, the Strait of Malacca, which is one of the world's busiest maritime lanes, is a critical area of interest for both China and the US. Governing the strait or having influence over the internal affairs of Indonesia, Malaysia, and Singapore, which are adjacent to this chokepoint, will allow the specific player to exert possible control over a major portion of the world's marine traffic.
The most compelling reason for the US to remain in the region is to contain China, as seen by its recent efforts in the region. The US considers China to be an existential danger, and American-based academics such as John Joseph Mearsheimer has already proclaimed "rising China" to be a menace to both the US and the whole region. To retain its influence in the area, the US withdrew all of its soldiers from Afghanistan and moved its emphasis to Southeast Asia. The founding of QUAD and AUKUS to confront China were bold and decisive measures.
Moreover, an assertive and hegemonic China may endanger freedom of passage in the South China Sea to pressure the US, Japan, or ASEAN states into supporting Chinese political demands. When confronted with this threat, the US may seek backing from individual ASEAN governments to carry out a sea-lane defense, or one of the ASEAN states may request U.S. assistance. While US naval troops would be the primary responders in such a scenario.
The US is attempting to preserve its presence in the region by forming regional security alliances and maintaining excellent ties with its allies, most notably Japan, which is an economic superpower with significant influence in the Asia-Pacific region due to its geostrategic location. In any emergency in the Asia-Pacific, most notably in the case of the Taiwan conflict, Japan will be beneficial to the USA by providing her with airbases.
In addition, Southeast Asian countries rely significantly on the US for defense weaponry because of China's assertive posture in the South China Sea, which includes territorial claims and the construction of artificial islands. The US has developed significant military bases in Japan and maintains a significant military presence in Indonesia. Most significantly, securing the Malacca Strait by establishing military bases in strategic locations such as Indonesia and Singapore will force China to reconsider adopting coercive action in the region.
North Korea's troubles provide another impetus for the US to retain its presence in the region. North Korea's most serious concern is its ambition to acquire transportable nuclear weapons, which would endanger US interests throughout East Asia, perhaps pose an existential threat to Japan, and create a massive proliferation problem.
As Southeast Asia's ten nations move clearly but unevenly into the global economy and in accordance with the information and technology needs of the twenty-first century, the US has a unique opportunity to assist influence the growth of this region and the lives of its people. The 10 nations there is home to about 525 million people and gross national output of more than $700 billion. They are the fifth-largest trading partner of the US. There is also the unchangeable truth of the region's strategic geography: it stands astride some of the world's most important sea-lanes, notably the Malacca Strait, through which roughly half of the world's trade flows. This includes Persian Gulf oil, which powers the economies of Japan and Korea in Northeast Asia. Equally, if the US withdraws from or misreads the area, it risks causing harm to emerging democracies around the region that rely on US assistance. Consequently, the US has strong incentives to sustain its presence in Southeast Asia.
To conclude, Asia Pacific has historically been significant for the US, strategically, politically, and in terms of economic relations with the ASEAN nations. The US considered the broader Asia Pacific region as its area of influence and maintained security alliances, as a hegemon, for regional stability. Bilateral security alliances and multilateral strategic dialogues are prominent in the depiction of active US presence in the region. Moreover, US military/Naval bases in Singapore and Indonesia demonstrate the US as regional police. The US diversified its presence in the region with economic dynamism and public diplomacy as soft power instruments. Protection and promotion of democratic norms in the region and offering economic opportunities to emerging regional economies remained instrumental in US's regional policy. To contain an emerging China, the subsequent US administrations indicated a commitment to a comprehensive grand strategy for the Asia Pacific with diversified tools to ensure an active US presence in the region. The US has expanded its alliances with other regional actors like India and Vietnam to prevent the expansion of resurgent China in the Indo-Pacific/Asia Pacific.
* Adeel Ahmed is a student of International Relations from Quaid-I-Azam University Islamabad.
ASEAN's Role in Bangladesh-Myanmar Border Tension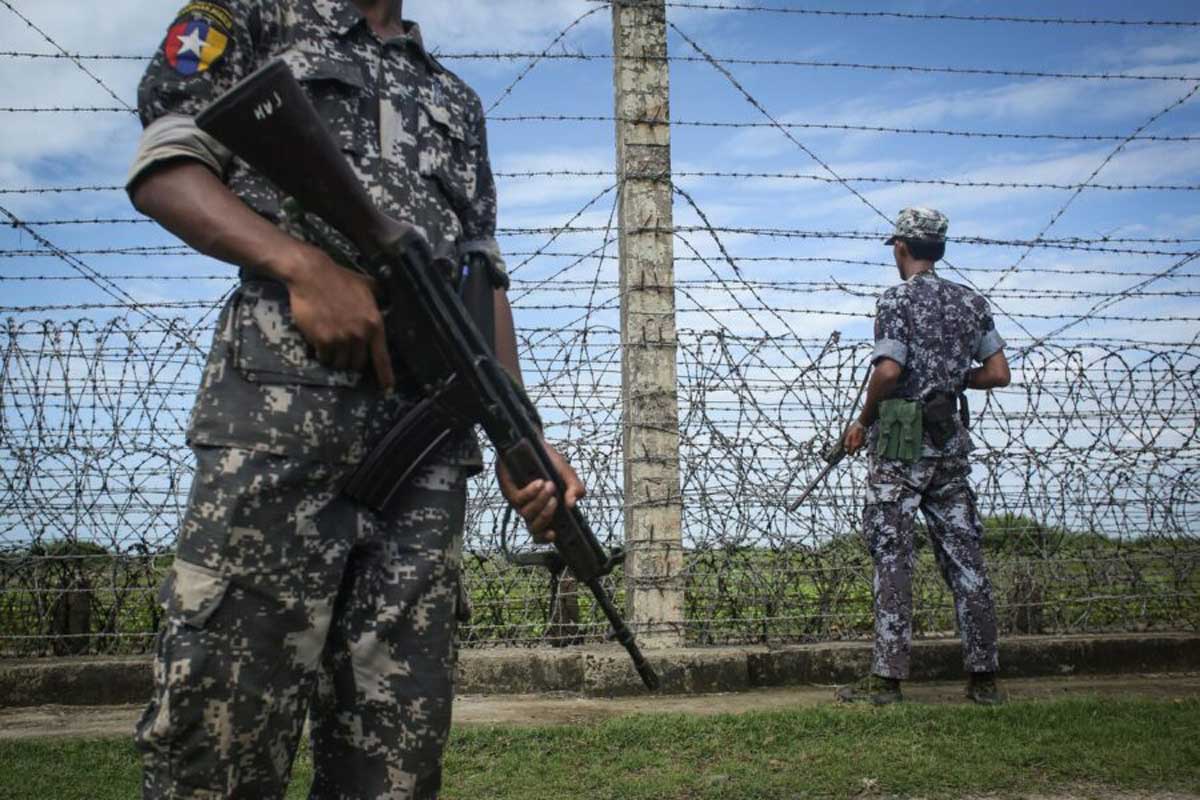 For the past few days, Myanmar is continuously violating Bangladesh's air space and territorial sovereignty. It has now done so at least five times. Apart from violating border laws, Myanmar is also responsible for firing mortar shells that killed two people. Moreover, the landmines at the border also injured one. It is worth mentioning that the use of landmines in the border region during peacetime is a clear violation of international law.
Against this continuous foul play by Myanmar, Bangladesh is dealing with the situation patiently and carefully considering the sensitivity of the border area. Many are seeing Myanmar's mischievous activities as a provocation, Bangladesh hardly wants any clash in its borderlands as it may have a wide range of adverse impacts upon it such as unstable borderland, new tensions bordering districts, a new refugee crisis from Rakhine, and hindering its peaceful development.
So, the country is resorting to diplomatic options and regional and international pressure on Myanmar. The Foreign Ministry of Bangladesh has already called the Myanmar Ambassador fourth time since August and briefed the ASEAN ambassadors about the situation. Dhaka is likely to raise the issue in the upcoming United Nations Assembly also.
In return, Myanmar Foreign Ministry also called Bangladesh's Ambassador on 20th September and blamed Arakan Army (AA) and Arakan Rohingya Salvation Army (ARSA) blamed for the attacks. The ministry also claimed previously that there are AA and ARSA terrorists inside Bangladesh. But it seems Myanmar's claim is unbelievable and it is a part of its 'blame game'. Prominent Journalist Subir Bhoumik analyzed that claim that neither AA nor ARSA is known for using heavy artillery and do not have air support, it was the military helicopter that violated Bangladesh's airspace.
Moreover, the claim of AA and ARSA's presence inside Bangladesh is also problematic. Bangladesh's counter-insurgency measure and counter-terrorism measure is well-known in the region. And there is hardly any official claim that foreign rebels are operating from inside Bangladesh. Surely, it's a tactics of Myanmar to create confusion about the tension and play a blame game.
However, Dhaka's briefing the ASEAN ambassadors and seeking ASEAN's role in mitigating the issue is a quite fair one considering ASEAN's structure and ambition.
The Association of Southeast Asian Nations, known as ASEAN in short is a union between 10 Southeast Asian nations. The members are Brunei, Cambodia, Indonesia, Laos, Malaysia, Myanmar, Philippines, Singapore, Thailand, and Vietnam. The areas of cooperation include political, economic, security, military, and socio-cultural with a desire for integration. Since the early 2000s, ASEAN also followed a community approach and established several communities among it. So, ASEAN is following the supra-national model of the European Union (EU). As a result, in any matter regarding its member-state, it has a stake in it.
ASEAN also has a deep engagement in the situation in Myanmar. Since the February coup in 2021, ASEAN is playing an important role. ASEAN has also banned the Junta Chiefs from the association until a peace process follows. It is pressurizing the Junta to end the turmoil. However, many ASEAN state is already engaging with the Shadow government, National Unity Government (NUG). For instance, the Malaysian Foreign Minister met with NUG leaders and since then gradually NUG is emerging as an important stakeholder in Myanmar for ASEAN.
ASEAN can also play an important role in mitigating Myanmar's foul play at the border. Bangladesh is not the only sufferer. Thailand- an ASEAN member also suffers greatly from Myanmar's disrespect for borders. Quite often, Myanmar violates the Thai border; it is also a source of refugees and illicit trades such as arms and drugs.
Bangladesh also suffers from similar issues. Myanmar border is the largest source of drugs and refugees for the country. As a war-like situation is already going on in Rakhine between the Tatmadaw and the Junta, it is also a worry for Bangladesh. The conflict has already displaced many ethnic Rakhines and Rohingya. About 589 Rakhine has already sought refuge in India's Mizoram. Bangladesh also has a fear that the conflict may trigger a new wave of Rohingya refugees, which is the last thing the country wants.
As ASEAN is a successful regional organization among Myanmar and its Southeast Asian Neighbors, it can play an important role in pressurizing Myanmar to stop its foul-play to ensure stability on the ASEAN border. Moreover, Bangladesh also has a close relationship with ASEAN as it could become an observer. Bangladesh Police has already got observer status in ASEANPOL this year. Even, the conflict zone- Rakhine, and its habitants are also part of the ASEAN community. Therefore, ASEAN should take the matter seriously and engage in one of the 'ASEAN borders'.
Myanmar's Union is failing miserably at the hand of the Junta regime. The Armed conflicts in almost all states and the resistance of the People's Democratic Force (PDF) against the Junta are bringing further turmoil to the country where ASEAN is seeking a peace process. The ongoing conflict in Rakhine between the Junta and Arakan Army is a part of this turmoil also. Moreover, the Rakhine state is a very sensitive region as it is the home of the Rohingya. A new wave of refugees and violations of human rights can bring further instability to the region. The tension on Bangladesh- Myanmar border is a symptom of it. So, ASEAN should be more active in ending the conflict in Rakhine and it should pressurize Myanmar to end its provocative actions on Bangladesh border for greater regional stability. After all, this is what the regional organizations are made for!