Unemployment to remain high, quality jobs harder to find in 2018
While the global economy has kept up modest growth, the total number of unemployed people will likely remain high in 2018 – at above 192 million – and it will be harder to find a decent job, the United Nations labour agency reported on Monday.
"Even though global unemployment has stabilized, decent work deficits remain widespread: the global economy is still not creating enough jobs. Additional efforts need to be put in place to improve the quality of work for jobholders and to ensure that the gains of growth are shared equitably," ILO Director-General Guy Ryder said.
The World Employment and Social Outlook: Trends 2018, a flagship report by the International Labour Organization (ILO), examines employment and social trends for the world as a whole and for each region, and analyses structural transformation and implications for future job quality.
The report says the global economy grew 3.6 per cent in 2017, after hitting a six-year low of 3.2 per cent in 2016. The recovery was broad based, driven by expansions in developing, emerging and developed countries alike. Future growth is likely to stay below four per cent, as economic activity normalizes in most major economies without significant stimulus and fixed investment remains at a moderate level.
The projected fall in the 2018 global unemployment rate would also mark a turnaround after three years of rises, and would remain essentially unchanged in 2019, according to the report. However, with a growing number of people entering the labour market to seek employment, the total number of unemployed is expected to remain above 192 million in 2018, and that number would likely grow by 1.3 million in 2019.
Vulnerable employment is on the rise
The report also notes that the number of workers in vulnerable forms of employment, such as own-account workers and contributing family workers, is likely to increase in the years to come. Globally, the significant achievements had been made in reducing vulnerable employment but progress has essentially stalled since 2012.
In 2017, about 42 per cent of workers, or 1.4 billion, worldwide were estimated to be in vulnerable forms of employment. This share was expected to remain particularly high in developing and emerging countries, at above 76 per cent and 46 per cent, respectively. Worryingly, the number of people in vulnerable employment is projected to increase by 17 million in each of 2018 and 2019.
Slow pace of reducing 'working poverty'
Similarly, the global labour market has seen only weak progress in addressing the problem of 'working poverty,' or living under poverty lines despite employment, the report says. In 2017, extreme working poverty remained widespread, with more than 300 million workers in emerging and developing countries having a per capita household income or consumption of less than $1.90 per day.
"In developing countries though, progress in reducing working poverty is too slow to keep up with the expanding labour force. The number of workers living in extreme poverty is expected to remain stubbornly above 114 million for the coming years, affecting 40 per cent of all employed people in 2018," explains ILO economist Stefan Kühn, lead author of the report.
Emerging countries, on the other hand, achieved significant progress in reducing extreme working poverty, which is expected to affect less than 8 per cent, or around 190 million, of workers there in 2017.
The incidence of extreme poverty should continue to fall, translating into a reduction in the number of extreme working poor by 10 million per year in 2018 and 2019. Nevertheless, moderate working poverty, in which workers live on an income of between $1.90 and $3.10 per day, remains widespread, affecting 430 million workers in emerging and developing countries in 2017.
The report also looks at the influence of population ageing. It shows that the growth of the global workforce will not be sufficient to compensate for the rapidly expanding pool of retirees. The average age of working people is projected to rise from just under 40 in 2017 to over 41 in 2030.
"Besides the challenge of a growing number of retirees creates for pension systems, an increasingly ageing workforce is also likely to have a direct impact on labour markets. Ageing could lower productivity and slow down labour market adjustments following economic shocks," says the ILO's Director of Research Department a. i., Sangheon Lee.
Reforms in Latvia must result in stronger enforcement to tackle foreign bribery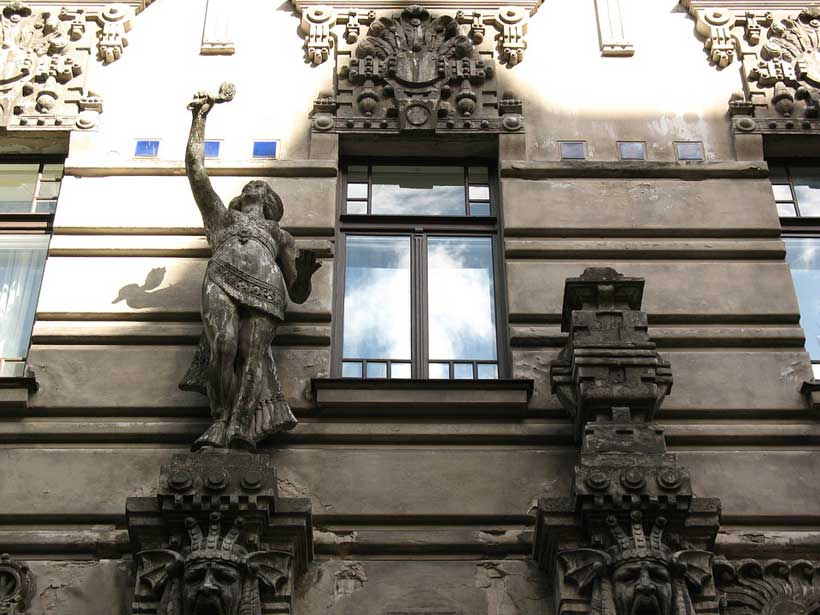 Latvia has continued to improve its framework against bribery of foreign public officials and subsequent money laundering but the reforms need to translate into further effective enforcement, according to a new report by the OECD Working Group on Bribery.
According to the Working Group, which is composed of 44 countries, Latvia's enforcement results are still not commensurate with the country's exposure to foreign bribery and subsequent money laundering. Since Latvia joined the Convention on Combating Bribery of Foreign Public Officials in International Business Transactions in 2014, no foreign bribery case has been prosecuted and three foreign bribery investigations are ongoing. Proceeds of foreign bribery have been laundered through some Latvian banks and other corporate entities in at least two multijurisdictional bribery cases. However, while waiting for the outcome of recent prosecutions in court, the money laundering conviction rate remains low. The Working Group also regrets that the Minister of Justice's repeated and open criticism of the Prosecutor General risks creating political interference into the operation of the Public Prosecutor Office.
The Working Group has just completed its Phase 3 evaluation of Latvia's implementation of the Convention and related instruments. In order to improve Latvia's implementation of the Convention, the Working Group has recommended that Latvia take certain measures, including that it should:
Provide sufficient resources and expertise to its authorities to effectively investigate and prosecute foreign bribery and subsequent money laundering cases;
Step up its enforcement actions against companies, especially against Latvian financial institutions and other corporate entities involved in foreign bribery schemes, where relevant;
Reinforce coordination between Latvia's anti-corruption law enforcement body (KNAB), the State Police and the prosecutors and implement a strategic approach towards foreign bribery and subsequent money laundering investigations;
Strengthen detection of Latvian individuals and companies involved in foreign bribery;
Ensure the efficient operation of the banking supervisory body (the FCMC), to contribute to the prevention and detection of foreign bribery and subsequent money laundering.
The Report highlights positive aspects of Latvia's efforts to fight foreign bribery. Latvia took steps to strengthen KNAB's functional independence. Latvia also adopted comprehensive legislation on whistleblower protection and increased sanctions against individuals for foreign bribery, money laundering and false accounting offences. A lower evidentiary threshold to prove money laundering has been introduced and the number of cases prosecuted has increased. Reforms have been implemented to enhance the Financial Intelligence Unit's operational capacity. Latvia's efforts to upgrade its legislative and regulatory framework to prevent money laundering in the financial sector are welcome together with Latvia's financial sector supervisor' efforts to renew its approach to supervision of financial institutions. Whether these developments will substantially contribute to more detection and enforcement of the foreign bribery offence remains to be tested in case law and practice.
Latvia's Phase 3 Report was adopted by the OECD Working Group on Bribery on 10 October 2019. The Report lists the recommendations the Working Group made to Latvia on pages 82-88, and includes an overview of recent enforcement activity and specific legal, policy, and institutional features of Latvia's framework for fighting foreign bribery. In accordance with the standard procedure, Latvia will submit a written report to the Working Group within two years (October 2021) on its implementation of all recommendations and its enforcement efforts. This report will also be made publicly available.
Growth in South Asia Slows Down, Rebound Uncertain
In line with a global downward trend, growth in South Asia is projected to slow to 5.9 percent in 2019, down 1.1 percentage points from April 2019 estimates , casting uncertainty about a rebound in the short term, says the World Bank in its twice-a-year regional economic update.
The latest edition of the South Asia Economic Focus, Making (De)centralization Work, finds that strong domestic demand, which propped high growth in the past, has weakened, driving a slowdown across the region. Imports have declined severely across South Asia, contracting between 15 and 20 percent in Pakistan and Sri Lanka. In India, domestic demand has slipped, with private consumption growing 3.1 percent in the last quarter from 7.3 percent a year ago, while manufacturing growth plummeted to below 1 percent in the second quarter of 2019 compared to over 10 percent a year ago.
"Declining industrial production and imports, as well as tensions in the financial markets reveal a sharp economic slowdown in South Asia," said Hartwig Schafer, World Bank Vice President for the South Asia Region. "As global and domestic uncertainties cloud the region's economic outlook, South Asian countries should pursue stimulating economic policies to boost private consumption and beef up investments."
The report notes that South Asia's current economic slowdown echoes the decelerating growth and trade slumps of 2008 and 2012. With that context in mind, the report remains cautiously optimistic that a slight rebound in investment and private consumption could jumpstart South Asia's growth up to 6.3 percent in 2020, slightly above East Asia and the Pacific, and 6.7 percent in 2021.
In a focus section, the report highlights how, as their economies become more sophisticated, South Asian countries have made decentralization a priority to improve the delivery of public services. With multiple initiatives underway across the region to shift more political and fiscal responsibilities to local governments, the report warns, however, that decentralization efforts in South Asia have so far yielded mixed results.
For decentralization to work, central authorities should wield incentives and exercise quality control to encourage innovation and accountability at the local level. Rather than a mere reshuffling of power, the report calls for more complementary roles across tiers of government, in which national authorities remain proactive in empowering local governments for better service delivery.
"Decentralization in South Asia has yet to deliver on its promises and, if not properly managed, can degenerate into fragmentation," said Hans Timmer, World Bank Chief Economist for the South Asia Region. "To make decentralization work for their citizens, we encourage South Asian central governments to allocate their resources judiciously, create incentives to help local communities compete in integrated markets, and provide equal opportunities to their people."
In Afghanistan, with improved farming conditions and assuming political stability after the elections, growth is expected to recover and reach 3 percent in 2020 and 3.5 percent in 2021. However, the outlook is highly vulnerable and may be affected by deteriorating confidence due to uncertainty around international security assistance, election-related violence, and peace negotiations with the Taliban.
In Bangladesh, GDP is projected to moderate to 7.2 percent this fiscal year and 7.3 percent the following one. The outlook is clouded by rising financial sector vulnerability, but the economy is likely to maintain growth above 7 percent, supported by a robust macroeconomic framework, political stability, and strong public investments.
In Bhutan, GDP growth is expected to jump to 7.4 percent this fiscal year with the commissioning of Mangdechhu, a new hydropower plant, and the completion of the maintenance of Tala, another one. Growth in fiscal year 2021 is forecast just below 6 percent on the base of strong tourism growth and increased revenue from the existing power plants.
In India, after the broad-based deceleration in the first quarters of this fiscal year, growth is projected to fall to 6.0 this fiscal year. Growth is then expected to gradually recover to 6.9 percent in fiscal year 2020/21 and to 7.2 percent in the following year.
In Maldives, growth is expected to reach 5.2 percent in 2019, due to a slowdown in construction following the completion of the international airport and a connecting bridge. However, with support from new infrastructure investment and the expansion of tourism, growth is expected to pick up again to an average of 5.6 percent over the forecast horizon.
In Nepal, GDP growth is projected to average 6.5 percent over this and next fiscal year, backed by strong services and construction activity due to rising tourist arrivals and higher public spending.
In Pakistan, growth is projected to deteriorate further to 2.4 percent this fiscal year, as monetary policy remains tight, and the planned fiscal consolidation will compress domestic demand. The program signed with the IMF is expected to help growth recover from fiscal year 2021-22 onwards.
In Sri Lanka, growth is expected to soften to 2.7 percent in 2019. However, supported by recovering investment and exports, as the security challenges and political uncertainty of last year dissipate, it is projected to reach 3.3 percent in 2020 and 3.7 percent in 2021.
Oil Market Report: Back to business as usual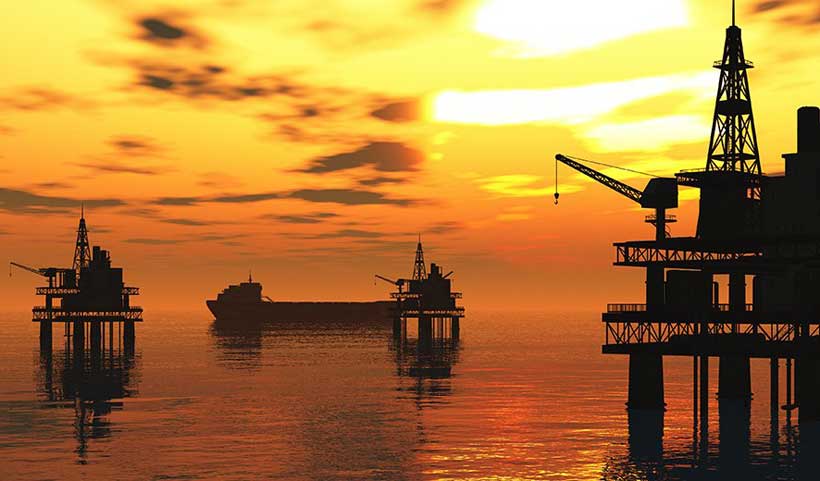 Oil markets in September withstood a textbook case of a large-scale supply disruption as the attacks on Saudi Arabia temporarily affected about 5.7 mb/d of crude production capacity. On Monday 16 September, the first trading day following the attacks, after an initial spike to $71/bbl Brent prices fell back as it became clear that the damage, although serious, would not cause long-lasting disruption to markets. Saudi Aramco's achievement in restoring operations and maintaining customer confidence was very impressive. This is reflected in the fact that as we publish this Report, the price of Brent is close to $58/bbl, actually $2/bbl below the pre-attack level.
Intuitively, the precision attacks on Saudi Arabia and the possibility of a repeat should keep the market on edge. There should be talk of a geopolitical premium on top of oil prices. For now, though, there is little sign of this with security fears having been overtaken by weaker demand growth and the prospect of a wave of new oil production coming on stream – Norway's big Johan Sverdrup project started up this month and will reach 440 kb/d by mid-2020.
In this Report, for both 2019 and 2020 we have cut our headline oil demand growth number by 0.1 mb/d. However, the reduction for 2019 mainly reflects a technical adjustment due to new data showing higher US demand in 2018 which has depressed this year's growth number. This year is seeing two very different halves. In 1H19, global growth was only 0.4 mb/d but in 2H19 it could be as high as 1.6 mb/d with recent data lending support to the outlook: non-OECD demand growth in July and August was 1 mb/d and 1.5 mb/d, respectively, with Chinese demand growing solidly by more than 0.5 mb/d y-o-y. The OECD countries remain in a relatively weak state, although as we move through 2H19 y-o-y growth returns helped by a comparison versus a low base in the latter part of 2018. Demand is supported by prices (Brent) that are more than 30% below year-ago levels. For 2020, a weaker GDP growth forecast has seen our oil demand outlook cut back to a still solid 1.2 mb/d.
The renewed focus on demand and supply fundamentals does not mean that the attacks on Saudi Arabia can be shrugged off as being of little consequence. Further incidents of this nature in the strategically important Gulf region could happen and cause even greater disruption. A key lesson from recent weeks is that the world has a big insurance policy in the form of stockholdings. The market is the first responder to a supply crisis and OECD commercial stocks in August increased for the fifth consecutive month and are now close to the record 3+ billion barrels level we saw during most of 2016. IEA members hold an additional 1.6 billion barrels of strategic stocks, and the prompt response by the Agency to consider an emergency stocks release helped to calm markets. Commercial and strategic inventories go a long way to offsetting the lack of spare crude production capacity outside of Saudi Arabia, limited mainly to 1 mb/d in Iraq, UAE, Kuwait and Russia. We might have quickly returned to business as usual, but security of supply remains very relevant.