How climate change and population growth threaten Egypt's ancient treasures
In his 40-something years as an archaeological excavator on Luxor's West Bank, Mustafa Al-Nubi has witnessed a flurry of changes.
Tourist numbers have surged, fallen, and then slowly grown again. Local villages have exploded in size. Even the landscape has undergone a radical transformation, as Egyptologists slowly pick their way through the vast Theban Necropolis. "It's like one big museum now," Nubi says. "My grandfather would not recognize his own house."
Yet none of this, he insists, compares to the unusual weather that's gripped southern Egypt in recent years. Where once he could work much of the dig season – usually from October to April – without breaking a sweat, now his traditional galabeya robe is often stained dark by 10am. Winter can be chilly one day, and stifling the next. Amid periodic downpours at unusual times of the year, Nubi and his colleagues have almost got used to dashing for cover. "I don't know what's happening," he said. "But it was not like this before."
The millennia-old treasures tell a similar tale. For much of history, conditions around Luxor were almost calculated to preserve its trove of pharaonic riches. With little rain, low humidity, and piles of swirling desert sand that cocooned the ancient temples in a protective bubble, there were few climatic concerns. And with a comparatively small local population, here on a previously isolated stretch of the Nile, there was little reason to suspect that the likes of the Ramesseum might go the way of their crumbling counterparts in densely populated northern Egypt. The pharaohs called their massive mortuary temples the temples of a million years; they were meant to last forever.
All that, however, is slowly beginning to change. Increasingly erratic weather that many largely attribute to climate change is eating away at the ancient stones. At the same time, booming population growth is complicating preservation efforts. After surviving thousands of years of war, invasion, and cannibalization for building materials, the splendours of ancient Egypt might have finally met their match. "We have a fear," said Mostafa Ghaddafi Abdel Rehim, a senior antiquities official in Luxor. "Like all the world, we have a fear of climate change."
Changing conditions
It starts with the temperature. The temple-heavy expanses of Egypt have always been sizzling during the summer, but it was never this hot – or for this long, both locals and archaeologists say. Some excavation days have had to be cut short, as overheating workers wilt in the exposed digging trenches. In other instances, changing conditions have even forced archaeologists to alter the way in which they document the hieroglyph-dotted walls. "We used to make blueprints using natural sunlight, but starting about 20 years ago, we found it harder and harder to burn the image onto the paper," said Ray Johnson, director of the University of Chicago's Epigraphic Survey, which has been working at Madinat Habu temple for almost 100 years. "It was then that we realized that it was getting hazier and hazier." At Karnak, the gargantuan New and Middle Kingdom complex that dominates the northern approach to Luxor, blindingly bright sunshine has already robbed most of the walls of their color, leaving tourists to crane their necks up at the sheltered ceilings.
Even more worryingly, soaring summer highs also appear to be leaving their mark on the building blocks themselves. Around Aswan, several hours train ride south of Luxor, temperatures that sometimes rise well over 40 C are slowly cracking many of the rose granite structures. The granite expands in the daytime sun, and then contracts overnight in the cooler air. "It can look like a bag of wool. It gets rounder and rounder, and then eventually breaks away," said Johanna Sigl of Cairo's German Archaeological Institute. On her dig site at the bottom tip of Elephantine island, mid Nile, several inscriptions, including one in which a senior official records his duties collecting stone for his pharaoh, have more or less disappeared as a consequence.
The effects of climate change will only get more intense, experts say, possibly requiring some tricky decisions about the viability of maintaining vulnerable historic sites.
"In some instances these places are the foundations of a tourism industry that brings a lot of benefits to the local people," said Mette Wilkie, Director of the Ecosystems Division at UN Environment. "But then you have a lot of buildings that are in the middle of nowhere, and here the situation is much more difficult."
The greatest damage, however, is seemingly done during winter. Though still rare, increasingly frequent downpours are savaging ancient mud brick buildings, most of which have only lasted so long because of limited rain. "Every year, we notice this is more of a problem," said Christian Leblanc, head of the French Archaeological Mission at West Thebes, who's directed conservation efforts at the Ramesseum for over 25 years. "Of course it degrades the stone." Particularly vulnerable are the temple's half dozen arched mud brick granaries, some of the largest remaining structures of their kind, which are periodically layered with new mud bricks to shield the originals from the elements.
In 1994, a monster storm illustrated the devastation rain can wreak. Hundreds of tombs, including many in the Valleys of the Kings and Queens, were swamped, the Temple of Seti I morphed into a lake, and hundreds of traditional mud brick houses collapsed. At Deir al-Bakhit, an early Christian monastery, the rain fell so furiously that it punched drop-shaped imprints into the mud brick. Wary of a repeat and fed up with frequent water-related repairs, most locals have since rebuilt in concrete.
Human impact
And then there's the direct environmental impact of human activity. Until the late 1960s, the Nile burst its banks every August, inundating the valley for miles on either side. These were the conditions that the ancient architects knew, and they factored them into their designs accordingly. But after the completion of the Aswan High Dam, the annual flood ended, and with it came a glut of new problems for the temples. Without the regular "cleanse", there's no longer anything to clear the salt from the topsoil.
"It eats away at the stone like an acid," Ray Johnson said. And with more humidity, in large part because of the enormous quantities of water evaporating off the dam's reservoir, there's more crystallization, as the salt particles in the temples' sandstone blocks expand. "So the lower walls of almost all temples are missing and filled instead with a kind of breathable mortar," Johnson added. From the toes of the Colossi of Memnon, the 700-ton statues of the pharaoh Amenhotep III, to the periphery of Karnak's Sacred Lake, faint white saline traces betray the danger at hand.
Population growth, too, has levied a heavy toll. More people means more agriculture, and so instead of the fields around the temples lying dry and fallow for part of the year as they once did, they're now under constant cultivation. It's raised the water table throughout the East and West Banks (hydrologists suspect that the dam has also played a part), and swamped the foundations with far more water than they were designed to handle.
"Just look, there are people and water everywhere," Christian Leblanc said. Many of the central pylons of Luxor Temple, the most centrally located of the great sites, have had to be patched up with cement after the fast-expanding city's sewage percolated upwards. As Egypt's numbers surge, already leaping from about 66 million in 2000 to over 95 million now, the pharaonic treasures are having to share their space with ever more houses and sugar cane crops.
"This is a phenomenon across the world, and there will be some areas where we will simply have to give up using land for our livelihood," Mette Wilkie said. UN Environment is working to tackle climate change and environmental degradation by helping countries embrace low-emissions growth; supporting the sustainable management of forests and other ecosystems; and finding innovative new ways to fund climate action. UN Environment also helps countries adapt to the changing climate, and build their resilience to future challenges.
In Egypt, there is some cause for optimism. In fact, officials have more or less resolved the groundwater issue for the time being. With funding from the U.S. Agency for International Development, the Ministry of Antiquities has installed an extensive drainage network around the key sites, which has seemingly lowered their water levels by up to four meters.
"It has been a big success. The problem is fixed," said Mohammed Abdelaziz, the ministry's top official in Upper Egypt. Authorities have ringed many of the antiquities' zones with walls to prevent further urban or agricultural encroachment, and established four field schools in the Luxor area to teach inspectors how to better treat the treasures and identify potential threats. All this coming at a time of new technological innovations has made some archaeologists quite bullish about the temples' long-term prospects.
Just to be on the safe side, though, others have stepped up their documentation efforts. If worse comes to the worst, at least we'll have a record of what's been lost. "There is more urgency now," Ray Johnson said. "That's why we go first to what's most threatened."
Akanksha Sood Singh: The Woman of the Wild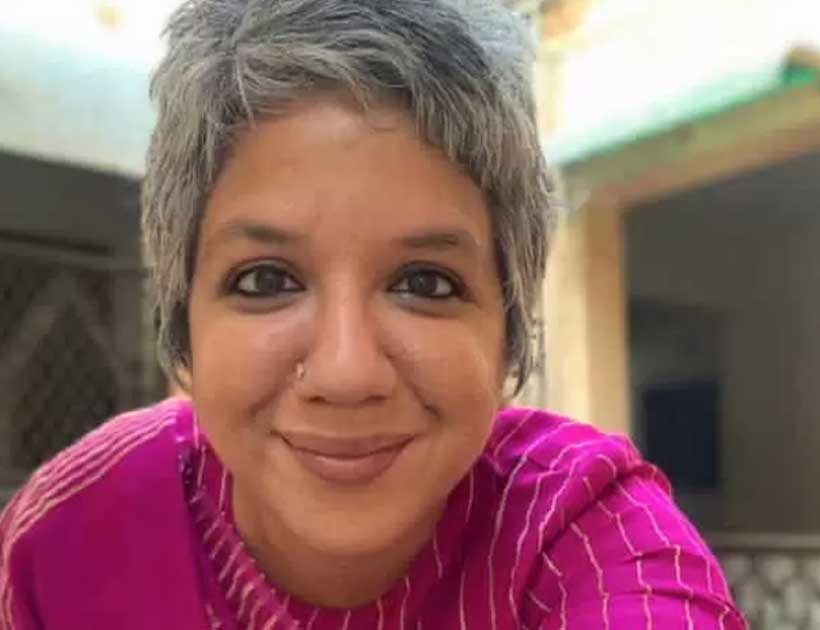 Akanksha Sood Singh is among India's premiere multi-award winning natural history filmmakers. She is known for her extreme passion and brilliant story-telling. With two decades of work experience that covers the range and breadth of film production, she has been documenting some of the most rare and endangered species across India. Her films have been televised across the globe, not just for the strong stories and breathtaking visuals, but also for the empathy her work has created towards the natural world and exposed the need for conservation.
Under her banner, The Gaia People, she wants to bring a change, bust myths, showcase the incredible diversity we live with and ignite hope for the future. This is more for the next generation – the future custodians of this heritage. How will they emphasize and protect anything they don't see? We want them to grow up with pride, empathy and responsibility towards the environment. And thus, the first step is to know what their natural world holds.
Among the 250+ awards and nominations, she has won four National Film Awards given by the President of India, a UN Film Award, the Global Icon for Mass Media 2020 and the Diversity Leader Award 2020 by the World Congress of Science & Factual producers. She is one of the Jurors for the International Emmy ® Awards – Documentary category, member of the Jackson Wild Advisory Council and a consultant to the United Nations Environment Programme.
​​Can you tell us more about why you named your production company The Gaia people?
My company is fuelled by individuals who come together to work with me on natural history films. The Gaia – Mother Earth – is what unites the diverse group – the fact that we want to tell stories of the natural world. So when we were brainstorming for a name for the production house, this seemed apt.
Why did you start Women of The Wild India?
WOTW started in May 2021. It was more out of sheer frustration because I could not find a single point source to know about women who are working in the field of environment and STEM. Social media as a platform is today a directory of sorts too – but looking through it to find individuals can be daunting. Names are misleading, bios may not be added, photographs can be abstract. So I thought, why not bring them together under one umbrella. Tell their stories – Who are these women and what do they do? How did they get here? What are the issues they face? How can they collectively become a cohort to inspire others through their journeys?
If in the 21st century we don't put the spotlight on women working for the environment and if we don't start throwing up issues we face, it will never happen! Now is always a good time!
Tell us about your personal experiences being close to the wild.
I grew up fascinated by television and the visuals it threw at me of wild scapes around the world. Back then I had no idea I could be a "filmmaker", but I knew that I wanted to travel around the world and see those places and capture them in some way. Opportunities came my way early in life, I recognised them and I made the best of everything. It's been close to 20 years now working in the wild, telling stories of the natural world using visuals and technology, and I must confess it is exhilarating. On the scale of 1 to 10, financially this career is at 3, but "job satisfaction" sits at 10! There is never a boring day – it is not 9 to 5 and there is constant adventure and challenge and drama (something I thrive on)! There is peace and tranquility at work space – away from the unbearable chaos of the city! I can take my children to the office with me! I get to travel, to meet people and to explore habitats and the creatures that live therein! And then there is storytelling – a tool that I love to use and exploit – to help with research, with communication, with awareness, with fundraising, with education – it's a skill and I am proud to be a specialist factual story teller!
You are going to star in Season 3 of The Brink. What role do you play there?
Hahahahahahhaaaa! Me in front of the camera is now probably going to be a retirement plan! No, I do not star in On The Brink. I am the producer, director, writer (and even the cook) of the series being made in partnership with The Habitats Trust. Yes, we are in production for Season 3. And like how we change the format every season, this one too is evolving with a very new and distinct treatment.
On the Brink – we hope to make this one of the longest running series in India that puts the limelight on lesser known species and habitats in the country. There is so much diversity and if people do NOT know, if they keep seeing and chasing just the megafauna, how will you create empathy and action for the natural world?
What are some wildlife documentaries you recommend young nature enthusiasts to watch?
Everything and anything! Globally, brilliant content is made on animals, habitats, behavior, natural events, issues, etc. Watch everything as an audience and soak it up. As you grow older, work towards visiting the places you see. And if what you see and experience excites you, start exploring ways in which you can work for the wild. This is one industry or career option that won't ask what percentage you got in your 12th boards or what grade you got in college – it asks for passion, commitment, mental strength and creativity.
Is nature conservation the same as wildlife conservation?
Conservation is the sustainable use of nature by us. Preservation is protecting nature from us.
Wildlife depends on nature for food and shelter. So nature conservation is directly related to wildlife conservation. If the habitat / forest of an area is conserved, then the wildlife of the same area gets protection.
Wildlife conservation is protecting plant and animal species and their habitats. Wildlife provides balance and stability to nature's processes – every plant, bird, animal, insect is there for a reason – is there because it plays a role in the ecosystem. So wildlife conservation ensures the survival of these species.
What is a story from Women of The Wild India which has personally inspired you most?
ALL OF THEM! I can't single out one. Each woman has so much to say and there is so much to learn from their journeys. For me, the BTS (behind the scenes) of Women Of The Wild is the real part – connecting with the ladies, hearing their stories, answering their questions, hearing their trauma and trying to figure ways of healing and networking and opportunities. That is the whole point of this platform.
I want to make each and every woman a role model – without that there will be no inspiring the next generation. Break the stereotype.
What fuels your passion for the wild?
That's a tough one! I don't know – I have never given it a thought! I do this because I can't think of doing anything else! This is not a JOB. This is my being. I live and work in a space that accepts me as an extension of itself.
What can we do to break gender stereotypes in wildlife conservation?
This can be a very long list, but some points:
Start with making gender an everyday conservation at home and breaking stereotypes at home – for both boys and girls. As parents, lead by example.
Learn and convert information into knowledge and talent to use as a tool
Women should encourage and stand up for women
Uncondition yourself and the men you know
Be vocal
React
Seek support
Hold organizations, departments and individuals accountable.
Daisy Rockwell on translating
To communicate effectively, one must learn as many languages as possible. And if it is not possible to do that, one must ideally try to use translations to draw deeper connections with individuals across borders of language. Translations are an important part of intercultural awareness and understanding. In Literature too, translations help to make texts more accessible globally as well as increase understanding about culture from a global standpoint. I came across Daisy Rockwell on book influencer pages on Instagram where they spoke about her award winning translations. Being a sucker for travel and understanding diverse cultures, I knew I had to talk to Daisy about her experiences with languages and translation.
Daisy Rockwell is an award-winning translator of Hindi and Urdu literature, and artist, living in the United States. One of her recent translation works – "Tomb of Sand" has been nominated and awarded several literary prizes. In this interview, we take a closer look at her translations works.
What got you interested in translating Hindi and attracted you about the language?
I started learning Hindi in college because I loved learning languages and wanted to learn something totally unfamiliar to me. In graduate school, my mentors, AK Ramanujan and Colin P Masica encouraged me to try my hand at translation.
In many Indian elite schools, Hindi is not preferred by students and parents alike. What are your thoughts on that?
English is the global lingua franca, so many people around the world are eager to master it. But the attraction to English is also a relic of colonialism–that sense of insecurity that Indian languages are somehow not good enough. It's not true, of course!
What is your favourite part of the book – 'Tomb of Sand'?
Tomb of Sand is so rich and varied that I have many favourite sections. I love the part when the son, Bade, perches in a tree full of crows and remembers his mother's saris. I also love the episode of the Serious Son. But really, it's hard to pick.
Why did you choose 'Tomb of Sand' to translate from Hindi to English?
The Bangla translator Arunava Sinha approached me about the project, because Deborah Smith, founder of Tilted Axis Press in the UK, was keen to publish it. Arunava brought me and Geetanjali together.
How can we encourage more youth to speak and stay connected with local languages?
Well that I don't know! I notice that many people have started reading Tomb of Sand and the original Hindi, Ret Samadhi, side by side, and I love that. I wonder if dual language publications would help people get excited about local languages.
What are other books you are translating or plan to translate in the future?
I am working on Channa, Krishna Sobti's first novel that was never published until shortly before her death, and Rukogi Nahin, Radhika? by Usha Priyamvada.
What other languages intrigue you? How do you plan to further your interest in them professionally?
I don't know if I will ever learn another language well enough to translate it. But during the pandemic I have been having great fun learning Korean using Duolingo and other online language learning apps.
What are some of your favourite books that you recommend to our readers?
I can't resist recommending my own! The Women's Courtyard, by Khadija Mastur, and Falling Walls, by Upendranath Ashk, both translated by me.
Namita Gokhale – The name behind Jaipur Literature Festival
A woman who wears many hats and an inspiration for writers across India, Namita Gokhale carries a vibrant persona of enthusiasm for art and ideas. A busy woman indeed with multiple projects to manage and juggle, Gokhale is best known as co-founder of the infamous Jaipur Literature Fest which attracts writers, readers and aspiring authors from across the world. Truly putting Jaipur on the world map and attracting many travellers to the well-deserved pink city, well known for palaces, forts, royalty and inspiration alike, Gokhale has added a fresh charm of literature to the city over the years. Now an intellectual hub, a melting pot for writers, Jaipur owes many a great thanks and gratitude to Gokhale for the reputation the lit fest has earned over the years.
As an aspiring author myself, co-incidentally I found myself in Jaipur while I was on a call with Namita Gokhale. Fascinated to be in her company on call and privileged to have my ideas heard by her, I couldn't help but reflect on how the Lit Fest has transformed over the years. In this short interview, Gokhale reflects light on the Jaipur Literature Festival (JLF), authors at the fest, her personal favourite books and ideas on literature. Having inspired the youth of India with her ideas and impact, she continues to be humble about her experiences. It is every aspiring writer's dream in India to attend and speak at the Jaipur Literature Festival, and it is Namita Gokhale who stands behind fuelling the dreams and sparking higher creativity among the youth of India. Before we even start the interview, I want to say – Thank You.
What inspired you to start Jaipur Literature Fest?

The Jaipur Literature Festival was set up by me and William Dalrymple, and so many others, in an effort to bring readers and writers from India and around the world to speak about their books and creative process. It was propelled and inspired by a love of literature.

How are the speakers for the fest chosen each year?

William and I draw up our short lists. Sanjoy Roy of Teamworks, the producers of the festival, shares his ideas and suggestions. Our diverse interests and perspectives provide the festival the 360 degree range and depth that gives it such a unique flavour and personality

How was the fest alive and active during times like the pandemic?

We began with a series of digital sessions titled 'Brave New World' – and added new sub-themes and editions, learning on the job as we went along. We have an enormous digital outreach, across continents and time bands, and our recent hybrid edition was a huge success both on line and on ground.

How can literary fests reach more people in the comfort of their homes?

Literary editions have already acquired the extra dimension of view-from-home …and they will become more immersive and participatory with the passage of time.

What was the response at the fest like this year?

The digital editions drew vast audiences. The on ground festival at Jaipur was a spectacular success and received an emotive response from writers and readers alike. Human contact is so vital to communication.

With apps like Audible, what is the future of the written word?

I believe in the future of the spoken word, which is such an intrinsic part of the narrative process. Audio brings the voice back to the word, adding an important sensory dimension to the text.

What was your personal favourite read recently?

I loved reading 'Tomb of Sand' – Daisy Rockwell's vibrant English translation of Geetanjali Shree's brilliant Hindi novel 'Ret Samadhi'. It truly deserved its place in the international Booker shortlist.