How climate change and population growth threaten Egypt's ancient treasures
In his 40-something years as an archaeological excavator on Luxor's West Bank, Mustafa Al-Nubi has witnessed a flurry of changes.
Tourist numbers have surged, fallen, and then slowly grown again. Local villages have exploded in size. Even the landscape has undergone a radical transformation, as Egyptologists slowly pick their way through the vast Theban Necropolis. "It's like one big museum now," Nubi says. "My grandfather would not recognize his own house."
Yet none of this, he insists, compares to the unusual weather that's gripped southern Egypt in recent years. Where once he could work much of the dig season – usually from October to April – without breaking a sweat, now his traditional galabeya robe is often stained dark by 10am. Winter can be chilly one day, and stifling the next. Amid periodic downpours at unusual times of the year, Nubi and his colleagues have almost got used to dashing for cover. "I don't know what's happening," he said. "But it was not like this before."
The millennia-old treasures tell a similar tale. For much of history, conditions around Luxor were almost calculated to preserve its trove of pharaonic riches. With little rain, low humidity, and piles of swirling desert sand that cocooned the ancient temples in a protective bubble, there were few climatic concerns. And with a comparatively small local population, here on a previously isolated stretch of the Nile, there was little reason to suspect that the likes of the Ramesseum might go the way of their crumbling counterparts in densely populated northern Egypt. The pharaohs called their massive mortuary temples the temples of a million years; they were meant to last forever.
All that, however, is slowly beginning to change. Increasingly erratic weather that many largely attribute to climate change is eating away at the ancient stones. At the same time, booming population growth is complicating preservation efforts. After surviving thousands of years of war, invasion, and cannibalization for building materials, the splendours of ancient Egypt might have finally met their match. "We have a fear," said Mostafa Ghaddafi Abdel Rehim, a senior antiquities official in Luxor. "Like all the world, we have a fear of climate change."
Changing conditions
It starts with the temperature. The temple-heavy expanses of Egypt have always been sizzling during the summer, but it was never this hot – or for this long, both locals and archaeologists say. Some excavation days have had to be cut short, as overheating workers wilt in the exposed digging trenches. In other instances, changing conditions have even forced archaeologists to alter the way in which they document the hieroglyph-dotted walls. "We used to make blueprints using natural sunlight, but starting about 20 years ago, we found it harder and harder to burn the image onto the paper," said Ray Johnson, director of the University of Chicago's Epigraphic Survey, which has been working at Madinat Habu temple for almost 100 years. "It was then that we realized that it was getting hazier and hazier." At Karnak, the gargantuan New and Middle Kingdom complex that dominates the northern approach to Luxor, blindingly bright sunshine has already robbed most of the walls of their color, leaving tourists to crane their necks up at the sheltered ceilings.
Even more worryingly, soaring summer highs also appear to be leaving their mark on the building blocks themselves. Around Aswan, several hours train ride south of Luxor, temperatures that sometimes rise well over 40 C are slowly cracking many of the rose granite structures. The granite expands in the daytime sun, and then contracts overnight in the cooler air. "It can look like a bag of wool. It gets rounder and rounder, and then eventually breaks away," said Johanna Sigl of Cairo's German Archaeological Institute. On her dig site at the bottom tip of Elephantine island, mid Nile, several inscriptions, including one in which a senior official records his duties collecting stone for his pharaoh, have more or less disappeared as a consequence.
The effects of climate change will only get more intense, experts say, possibly requiring some tricky decisions about the viability of maintaining vulnerable historic sites.
"In some instances these places are the foundations of a tourism industry that brings a lot of benefits to the local people," said Mette Wilkie, Director of the Ecosystems Division at UN Environment. "But then you have a lot of buildings that are in the middle of nowhere, and here the situation is much more difficult."
The greatest damage, however, is seemingly done during winter. Though still rare, increasingly frequent downpours are savaging ancient mud brick buildings, most of which have only lasted so long because of limited rain. "Every year, we notice this is more of a problem," said Christian Leblanc, head of the French Archaeological Mission at West Thebes, who's directed conservation efforts at the Ramesseum for over 25 years. "Of course it degrades the stone." Particularly vulnerable are the temple's half dozen arched mud brick granaries, some of the largest remaining structures of their kind, which are periodically layered with new mud bricks to shield the originals from the elements.
In 1994, a monster storm illustrated the devastation rain can wreak. Hundreds of tombs, including many in the Valleys of the Kings and Queens, were swamped, the Temple of Seti I morphed into a lake, and hundreds of traditional mud brick houses collapsed. At Deir al-Bakhit, an early Christian monastery, the rain fell so furiously that it punched drop-shaped imprints into the mud brick. Wary of a repeat and fed up with frequent water-related repairs, most locals have since rebuilt in concrete.
Human impact
And then there's the direct environmental impact of human activity. Until the late 1960s, the Nile burst its banks every August, inundating the valley for miles on either side. These were the conditions that the ancient architects knew, and they factored them into their designs accordingly. But after the completion of the Aswan High Dam, the annual flood ended, and with it came a glut of new problems for the temples. Without the regular "cleanse", there's no longer anything to clear the salt from the topsoil.
"It eats away at the stone like an acid," Ray Johnson said. And with more humidity, in large part because of the enormous quantities of water evaporating off the dam's reservoir, there's more crystallization, as the salt particles in the temples' sandstone blocks expand. "So the lower walls of almost all temples are missing and filled instead with a kind of breathable mortar," Johnson added. From the toes of the Colossi of Memnon, the 700-ton statues of the pharaoh Amenhotep III, to the periphery of Karnak's Sacred Lake, faint white saline traces betray the danger at hand.
Population growth, too, has levied a heavy toll. More people means more agriculture, and so instead of the fields around the temples lying dry and fallow for part of the year as they once did, they're now under constant cultivation. It's raised the water table throughout the East and West Banks (hydrologists suspect that the dam has also played a part), and swamped the foundations with far more water than they were designed to handle.
"Just look, there are people and water everywhere," Christian Leblanc said. Many of the central pylons of Luxor Temple, the most centrally located of the great sites, have had to be patched up with cement after the fast-expanding city's sewage percolated upwards. As Egypt's numbers surge, already leaping from about 66 million in 2000 to over 95 million now, the pharaonic treasures are having to share their space with ever more houses and sugar cane crops.
"This is a phenomenon across the world, and there will be some areas where we will simply have to give up using land for our livelihood," Mette Wilkie said. UN Environment is working to tackle climate change and environmental degradation by helping countries embrace low-emissions growth; supporting the sustainable management of forests and other ecosystems; and finding innovative new ways to fund climate action. UN Environment also helps countries adapt to the changing climate, and build their resilience to future challenges.
In Egypt, there is some cause for optimism. In fact, officials have more or less resolved the groundwater issue for the time being. With funding from the U.S. Agency for International Development, the Ministry of Antiquities has installed an extensive drainage network around the key sites, which has seemingly lowered their water levels by up to four meters.
"It has been a big success. The problem is fixed," said Mohammed Abdelaziz, the ministry's top official in Upper Egypt. Authorities have ringed many of the antiquities' zones with walls to prevent further urban or agricultural encroachment, and established four field schools in the Luxor area to teach inspectors how to better treat the treasures and identify potential threats. All this coming at a time of new technological innovations has made some archaeologists quite bullish about the temples' long-term prospects.
Just to be on the safe side, though, others have stepped up their documentation efforts. If worse comes to the worst, at least we'll have a record of what's been lost. "There is more urgency now," Ray Johnson said. "That's why we go first to what's most threatened."
Priyanka Banerjee exposes the harsh realities of rape culture in India in her short film "Devi"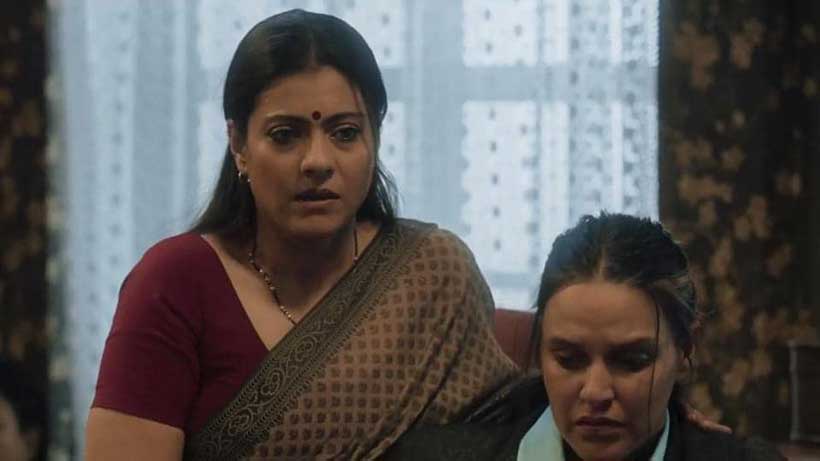 Priyanka Banerjee is the writer and director of the award winning film "Devi". Devi as a film explores ideas related to rape culture in India. The entire short film is shot inside a theatre style single room. All the women in the film are sitting together in a room after their death and discussing how crowded the room is getting. The plot soon reveals that all these women have been raped.
The climax of the film catches all viewers off-guard and exposes them to the harsh realities of today's India.
Tell us more about your journey as a director and writer
I have no formal education in writing and direction. I took theatre arts in school and got a little experience there and then started a theatre company, Leogirl Productions (today it does content and video for clients). Along the way, I taught myself screenwriting from online courses. Many people believe that films are very technical. However, I think that if you are curious enough, you can learn it on the job. My first short film was released in 2016. I did not then imagine that I would work on a film which will win the filmfare. The idea for Devi came along in 2018 and it took a while to work on the idea and bring it to the screen.
What inspires you to make films?
Movies are very relatable. I end up thinking of movies most often when I am having a moment – good or bad. I think of movie scenes which relate to how I am feeling all the time. I think movies are capable of leaving a deep impression on people and creating an impact. I want to create an impact on people via my storytelling and make films which people will remember.
What inspired you to write and direct Devi?
My very first draft was actually called candlelight. However, once the film was ready, our producer Niranjan Iyengar suggested we call it "Devi" and that immediately stuck.
When the Kathua Rape case happened a few years ago, I watched the news on television and felt numb. For the first time ever, I did not have a reaction to something that usually impacted me a lot. This scared me a little. Not having a reaction meant that rape news was normalised, I was desensitised. I wrote Devi with that frustration in mind.
I am someone who takes time to write and work on films. I started working on Devi in 2018 however, it finally only released in March 2020.
Why was Royal Stag barrel select short films chosen as a platform to launch Devi?
The producers generally choose which platform a film should release on. Royal Stag Barrel Short Films has a great collection of films and I am happy that the film found the right platform for release.
What strikes you as the most impactful scene in "Devi"?
I was deeply impacted by two scenes in the film, even as I was writing them. One scene was when the maushi told the medical student, "You are studying for an exam you are never going to give". The second impactful scene is a more popular one. It was when the little girl walked into the room and the deaf girl signed and told her, "You are safe here". The scene implied that the girl was finally safer after her death than while alive. Both scenes impacted me as I was writing them, and I'm glad they were received the same way.
What can be done to change rape culture in India?
I think rape is not so much about sex as it is about power. Many Indians' sexual desires are repressed, desires are considered taboo, not to mention there is a total lack of empowerment even when it comes to education or employment. Therefore, they find empowerment is hurting another. Not to mention the total lack of sensitivity when it comes to how women are spoken of by the media, by politicians, by influencers in everyday life. Each of these things causes a systemic rot which has to be cleaned out with every generation. Awareness of these various aspects of what can take us to the root of the problem, I think.
Art Is a Mirror Of The Magnitude Of Human Achievement
The 'From Culture for Peace to Culture of Peace' (known also as the Culture for Peace – Unifying Potentials for the Future) Initiative was once again participating in the 'Vienna Processes' conference series program by wishing to emphasize the importance of cultural diplomacy in the processes of creating and maintaining dialogue and the well-being of society.
On the historic date of March 08th – International Women's Day, a large number of international affairs specialists gathered for the second consecutive summit in Vienna, Austria. This leg of the Vienna Process event titled: "Europe – Future – Neighbourhood at 75: Disruptions Recalibration Continuity". The conference, jointly organized by four different entities (the International Institute for Middle East and Balkan Studies IFIMES, Media Platform Modern Diplomacy, Scientific Journal European Perspectives, and Action Platform Culture for Peace) with the support of the Diplomatic Academy of Vienna, was aimed at discussing the future of Europe and its neighbourhood in the wake of its old and new challenges.
This highly anticipated conference gathered over twenty high ranking speakers from three continents, and the viewers from Australia to Canada and from Chile to Far East. The day was filled by three panels focusing on the rethinking and revisiting Europe and its three equally important neighbourhoods: Euro-Med, Eastern and trans-Atlantic (or as the Romano Prodi's EU Commission coined it back in 2000s – "from Morocco to Russia – everything but the institutions"); the socio-political and economic greening; as well as the legacy of WWII, Nuremberg Trials and Code, the European Human Rights Charter and their relevance in the 21st century.
The event was probably the largest gathering since the beginning of 2021 for this part of Europe.
For this occasion, the selected work of artist Alem Korkut is on the Conference poster.This artist work with the motto/message: 'Sustainable Future – Quo Vadis?' is a standing part of the Initiative project. This previously launched initiative refers to the visual arts and the engagement of artists in the field of 'culture for peace and culture of peace'.
"Europe Future Neighborhood" Conference poster
In addition to the artistic visualization of the theme and message of the conference (same as it was a case with the first conference in the series 'Vienna Process'), this Conference leg was closed in the big hall of the Austrian Diplomatic Academy with a well-chosen artistic musical performance.
This time, conference participants and attendees were able to listen to the selected parts of Suite No. 1 in G major for solo cello from J.S. Bach, performed by Japanese artist Reine Hirano.As a solo and chamber musician she performs in concert halls worldwide, including the Konzerthaus in Vienna and the Suntory Hallin Tokyo.
It was to emphasize the importance of culture, science and arts as essential binding and effective tool of cultural diplomacy. Utilized to support dialogue, these types of interventions of the Culture for Peace– Unifying Potentials for the Future Platform already became a regular accompanying part of the 'Vienna Process', which makes it special – quite different from the usual conference forms of geopolitical, legal and economic contents.
Conclusively, art – indeed – is a mirror of the magnitude of human achievement, but also a message of how fragile those achievements are.
Useful Personal Statement Writing Tips for Art School
A personal statement is useful for admission into any college. It gives details about yourself in your own words. College administrators look for the talent you will bring to the college and other special abilities you may have.
Apart from the talent, you explain your reasons why you want to join the college. Arts college requires a more detailed personal statement. The student should cite some of their unique achievements and areas they have participated in during their high school education.
Introduce yourself
In the introduction, you should give a brief answer to the question about who you are. At this level, state what you are interested in achieving/study in your course. In other words, state why you want to study in the specific discipline.
In the introduction, you should give the reader an overview of the content they are about to read. It acts as an executive summary. The introduction should not exceed one chapter.
Your personal statement describes who you are and can help you get a chance to join your preferred college. Many university students who have no experience in personal statement writing worry about the structure and content to include.
Technology has provided solutions to educational needs and opportunities. You should use available resources to order your personal statement online. You may also order a personal statement by UK Writix. You can use the same site for other academic work as well, which includes thesis, essays, term papers and dissertations.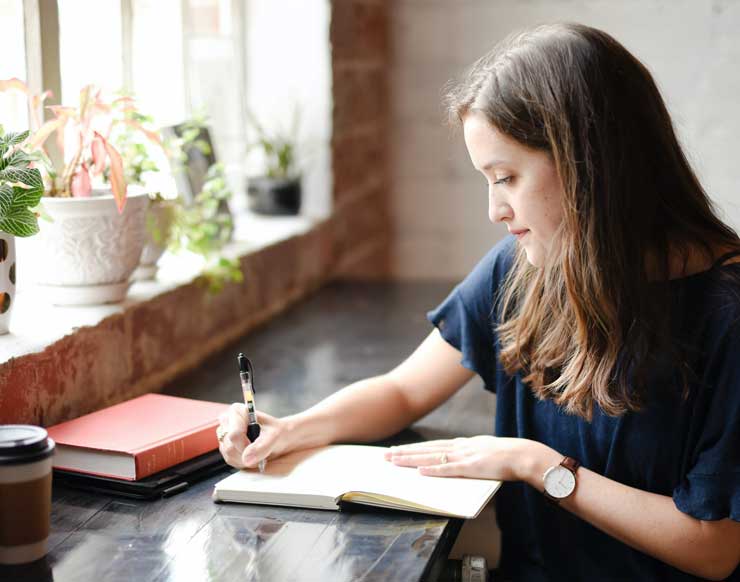 Give more detailed information in the body
The body should contain all the details about yourself and the course you are taking. Explain in detail the reason that makes you believe you qualify to study in the field. You should explain in detail any supporting evidence you have.
It can be in terms of the skills you might have gained from another institution or an expert. Include any work of art that you have produced. If it's a drawing, cite it in the statement, and if possible, take a photo of the drawing or painting and attach it as evidence.
State in detail why you want to study in that college. You may cite testimonials from some former or current students. It can be good reports that you have received from other people concerning the college. From the testimonials, state what expected benefits you will get from the college.
In the next paragraph, write about your future career goals. This part should include what you anticipate becoming in the arts industry. If you want to become a designer, state the gap you will fill and the kind of change you expect to stir in the field.
State how studying in college will help you become who you want to become. Go on and cite the subjects you have previously studied and their relevance with your course. If there are any experiences you have had with the course you want to study, list them as evidence.
If you have any relevant experience in the field, list it down. If you don't have any experience, you may list transferable skills like teamwork, management, and organizational skills. Include your hobbies and any other extra talent you might have, like sports.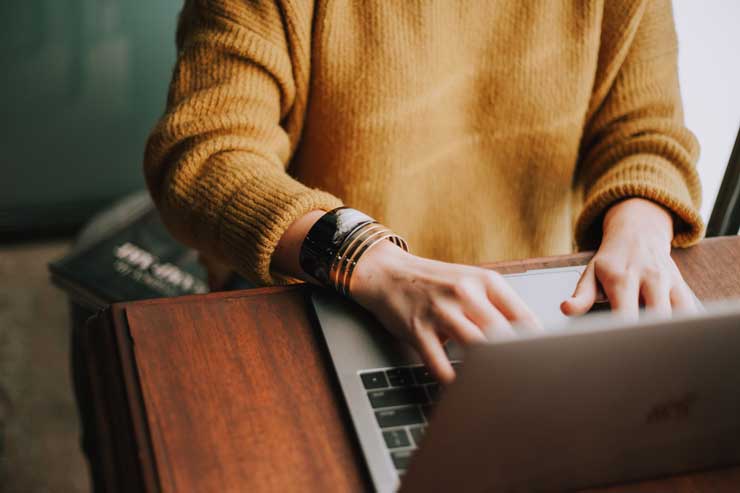 Conclude with a few sentences
The conclusion should confirm or reiterate the theme in your statement. It must convince the reader that you understand clearly what you desire to achieve. It would be a good gesture to thank the reader and show that you are positive about getting the chance to join the college soon.
Some do's and dont's of personal statement writing
Capitalize on your strengths – The purpose of the personal statement is to convince the reader that you are the right candidate to join the college. Your strengths will help give weight to the statement.
Use simple language – The administrators will be looking for your creativity and how you can follow structure. Use simple words and sentences.
Include every detail – Keep in mind every question that you need to answer and give correct answers.
Use one statement for each college – Do not replicate the same statement to different colleges. Instead, write a separate statement for each.
Avoid general phrases – Avoid general phrases like I like singing, I love painting and so on. Instead, give reasons why you like or love music or painting.
Conclusion
A majority of students who join arts college have special talents in various arts fields. College administrators are usually keen to discover the special talents of their expected students. That's one of the reasons why you should include every detail about yourself, your talents, and your achievements. Your statement should tell the truth about yourself and you must never exaggerate your skills or lie about who you are.