Reskilling Revolution: A Future of Jobs for All
The global economy faces a reskilling crisis with 1.4 million jobs in the US alone vulnerable to disruption from technology and other factors by 2026, according to a new report, Towards a Reskilling Revolution: A Future of Jobs for All, published today by the World Economic Forum.
The report is an analysis of nearly 1,000 job types across the US economy, encompassing 96% of employment in the country. Its aim is to assess the scale of the reskilling task required to protect workforces from an expected wave of automation brought on by the Fourth Industrial Revolution.
Drawing on this data for the US economy, the report finds that 57% of jobs expected to be disrupted belong to women. If called on today to move to another job with skills that match their own, 16% of workers would have no opportunities to transition and another 25% would have only between one and three matches.
At the other end of the spectrum, 2% of workers have more than 50 options. This group makes up a very small, fortunate minority: on average, all workers would have 10 transition options today.
The positive finding of the report is the huge opportunity identified for reskilling to lift wages and increase social mobility. With reskilling, for example, the average worker in the US economy would have 48 viable job transitions – nearly as much as the 2% with the most options today. Among those transitions, 24 jobs would lead to higher wages.
The case for a reskilling revolution
The research, which is published in collaboration with The Boston Consulting Group, finds that coordinated reskilling that aims to maintain or grow wages has very high returns for workers at risk of displacement – and for businesses and the economy. At-risk workers who retrain for an average of two years could receive an average annual salary increase of $15,000 – and business would be able to find talent for jobs that may otherwise remain unfilled. With this approach, up to 95% of at-risk workers would find new work in new, higher-income jobs. Without such coordinated upskilling efforts, the report finds, one in four of at-risk workers would lose on average $8,600 of their annual income even if they are successful in moving to a new job.
However, this reskilling revolution requires that 70% of affected workers retrain in a new job "family" or career, highlighting the need for retraining initiatives that combine reskilling programmes with income support and job-matching schemes to fully support those undergoing this transition.
"The only limiting factor on a world of opportunities for people is the willingness of leaders to make investments in re-skilling that will bridge workers onto new jobs. This report shows that this investment has very high returns for businesses as well as economies – and ensures that workers find a purpose in their lives," Klaus Schwab, Founder and Executive Chairman, World Economic Forum.
A future of jobs for all
The report also describes what reskilling would need to look like. The people who will do best in the transitions underway are those who have "hybrid" skills – transferable skills like collaboration and critical thinking, as well as deeper expertise in specific areas. Both highly specialized and highly generalist roles will need significant reskilling.
The report lays out 15 job pathways to demonstrate the precise range of options that reskilling can present for professions as diverse as assembly-line workers, secretaries, cashiers, customer service representatives, truck drivers, radio and TV announcers, fast-food chefs, mining machine operators and computer programmers.
However, for these viable and desirable job transitions to come to fruition requires concerted efforts by businesses, policy-makers and various stakeholders to think differently about workforce planning and to invest in reskilling that will bridge workers to new jobs.
"Work provides people with meaning, identity and opportunity. We need to break out of the current paralysis and recognize that skills are the 'great redistributor'. Equipping people with the skills they need to make job transitions is the fuel needed for growth – and to secure stable livelihoods for people in the midst of technological change," said Saadia Zahidi, Head of Education, Gender and Work System Initiative and Member of the Executive Committee, World Economic Forum.
A gendered impact
Of the 1.4 million jobs expected by the US Bureau of Labor Statistics to be disrupted between now and 2026, the majority – 57% – belong to women. This is a worrying development at a time when the workplace gender gap is already widening and when women are under-represented in the areas of the labour market expected to grow most robustly in the coming years. The data show that the current narrative about the most at-risk category is misleading from a gender perspective. For example, there are nearly 164,000 at-risk female secretaries and administrative assistants, while there are just over 90,000 at-risk male assembly-line workers.
Without reskilling, on average, at-risk women have only 12 job transition options, while at-risk men have 22 options. With reskilling, women have 49 options, while men have 80 options. With reskilling, the options gap between women and men narrows. However, these transitions also present an opportunity to close the persistent gender wage gap. Combined reskilling and job transitions would lead to increased wages for 74% of all currently at-risk women, while the equivalent figure for men is 53%.
The many futures of work
Towards a Reskilling Revolution: A Future of Jobs for All is complemented by a second World Economic Forum report launched today: Eight Futures of Work: Scenarios and Their Implications, also produced in collaboration with The Boston Consulting Group. It presents eight visions of the future of work in the year 2030.
"The future of work is not predetermined. All of the scenarios we present are possible, but none is certain. It is in our hands to proactively manage the changes underway and build the kind of future that maximizes opportunities for people to fulfil their potential across their entire lifetimes," says Rich Lesser, Global Chief Executive Officer and President, The Boston Consulting Group.
The scenarios make the case that, while stakeholders cannot definitively choose to bring about any scenario that they might prefer on their own, they can manage the changes underway and influence the future through collaboration. Eight Futures of Work identifies reskilling the current workforce as one of the most critical actions that can be taken to proactively shape a new, positive future of work. Together, both studies aim to provide actionable tools that will help individuals, employers and policy-makers take action to influence a more inclusive and positive future of work.
The World Economic Forum project on Closing the Skills Gap provides a platform for public- and private-sector leaders to work together on reskilling and education reform, and will use both studies to tailor solutions for workers. At the Annual Meeting 2018 in Davos, the project will announce a new target for collaboration to reach workers with appropriate reskilling and retraining.
Methodology
The Towards A Reskilling Revolution: A Future of Jobs for All report introduces a new methodology built on innovative new data from 50 million online job postings, encompassing 15,000 unique skills, collected over a two-year period by Burning Glass Technologies, the data partner for the report. Combined with labour market statistics from the US Bureau of Labor Statistics, the data used in the study covers 958 unique types of jobs.
The methodology combines the various aspects of a job, including work activities, skills, knowledge, abilities, years of experience and education, into an index of job-fit to measure the similarity between jobs in the set. While the methodology uses the United States labour market as an example, it can be applied to a variety of job requirements and sources of data to map out job-transition opportunities in diverse labour markets, and will be expanded in the future.
The Eight Futures of Work: Scenarios and Their Implications report creates eight potential worlds based on how different combinations of three key variables may come together – the rate of technological change and its impact on business models; the evolution of learning among the current and future workforce; and the magnitude of talent mobility across geographies.
Archipelagic Economies: Spatial Economic Development in the Pacific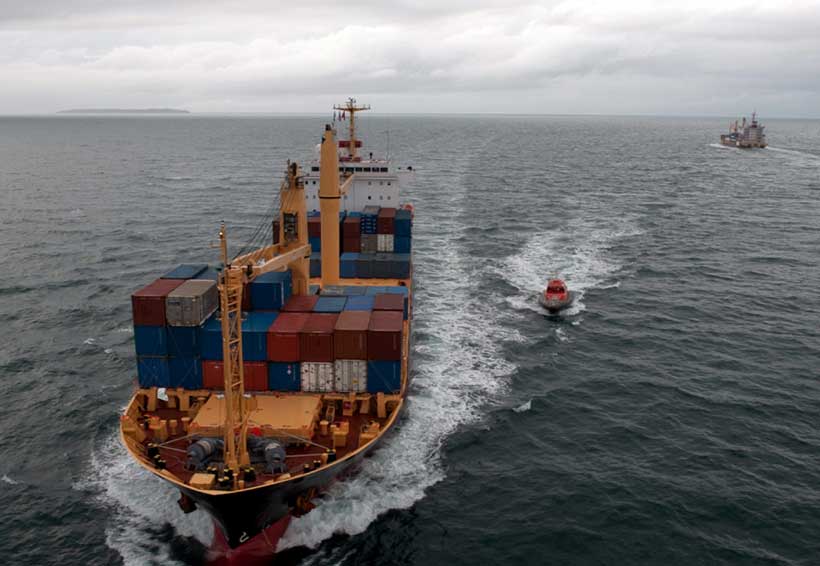 A new World Bank report on the challenges facing the Pacific region's outer island communities identifies investment in people and livelihoods as a key for inclusive economic growth.
Archipelagic Economies: Spatial Economic Development in the Pacific looks at the challenges Pacific governments must address to provide services and infrastructure to populations spread across hundreds of islands spanning the vast Pacific Ocean. The report puts forward a series of practical steps that countries can take to overcome these challenges in a way that supports resilient and inclusive economic growth.
"Many Pacific countries are faced with significant challenges in delivering services and connecting remote, outer island communities; with difficult decisions around resources and how to best invest often limited resources into outer island communities," said the report's lead author, World Bank Lead Economist for Fiscal Policy and Sustainable Growth Robert Utz.
"This report aims to provide Pacific governments, development partners and decision-makers with evidence to assess options for fostering development for the people in those outer islands, so they can make stronger contributions to the larger economic development of the whole country."
The report identifies six guiding economic policy principles:
1) Policy solutions that seek to achieve equitable increases in living standards need to be grounded in an understanding of the economic implications of the Pacific region's unique economic geography.
2) Outer islands' development should be assessed from a spatial perspective; one that considers interactions with the country's main island and the region beyond.
3) A balanced approach that combines investments in urban areas to accommodate migration from outer islands to main islands with support for outer island populations is likely to achieve better welfare and equity outcomes than an approach that neglects one side or the other.
4) Growth-enhancing investments should be guided by clearly-identified opportunities, rather than by a desire to try to equalize economic opportunities across islands.
5) With limited scope to close the gap in economic opportunities between outer and main islands investments to promote livelihoods and human development should be given preference.
6) Outer islands are subject to a complex political economy of intra-island and outer island-main island relationships that need to be considered in development interventions.
"This is an important and timely study," said Denton Rarawa, Senior Economic Advisor at the Pacific Islands Forum Secretariat. "The current COVID-19 crisis has highlighted the need to address the institutional, service delivery and capacity gaps of nations across the Pacific. As we strive for greater vaccination rates and begin to think about how we'd like to rebuild after the pandemic, I believe this report has a lot to offer the future of the Pacific, especially in our efforts to leave no one behind."
The Archipelagic Economies report is a companion publication to the World Bank's Pacific Possible series, which in 2017 and 2018 looked at opportunities for economic growth in Pacific Islands Countries across key sectors including tourism, fisheries, and labour mobility.
The World Bank works in partnership with 12 countries across the Pacific, supporting 87 projects totaling US$2.09 billion in commitments in sectors including agriculture, aviation and transport, climate resilience and adaptation, economic policy, education and employment, energy, fisheries, health, macroeconomic management, rural development, telecommunications and tourism.
Global economic recovery continues but remains uneven
The global economy is growing far more strongly than anticipated a year ago but the recovery remains uneven, exposing both advanced and emerging markets to a range of risks, according to the OECD's latest Interim Economic Outlook.
The OECD says extraordinary support from governments and central banks helped avoid the worst once the COVID-19 pandemic hit. With the vaccine roll-out continuing and a gradual resumption of economic activity underway, the OECD projects strong global growth of 5.7% this year and 4.5% in 2022, little changed from its May 2021 Outlook of 5.8% and 4.4% respectively.
Countries are emerging from the crisis with different challenges, often reflecting their pre-COVID 19 strengths and weaknesses, and their policy approaches during the pandemic. Even in the countries where output or employment have recovered to their pre-pandemic levels, the recovery is incomplete, with jobs and incomes still short of the levels expected before the pandemic.
Large differences in vaccination rates between countries are adding to the unevenness of the recovery. Renewed outbreaks of the virus are forcing some countries to restrict activities, resulting in bottlenecks and adding to supply shortages.
There is a marked variation in the outlook for inflation, which has risen sharply in the US and some emerging market economies but remains relatively low in many other advanced economies, particularly in the euro area.
A rapid increase in demand as economies reopen has pushed up prices in key commodities such as oil and metals as well as food, which has a stronger effect on inflation in emerging markets. The disruption to supply chains caused by the pandemic has added to cost pressures. At the same time, shipping costs have increased sharply.
But the Interim Outlook says that these inflationary pressures should eventually fade. Consumer price inflation in the G20 countries is projected to peak towards the end of 2021 and slow throughout 2022. Wage growth remains broadly moderate and medium-term inflation expectations remain contained.
The report warns that to keep the recovery on track stronger international efforts are needed to provide low-income countries with the resources to vaccinate their populations, both for their own and global benefits.
Macroeconomic policy support is still needed as long as the outlook is uncertain and employment has not yet recovered fully, but clear guidance is called upon from policymakers to minimise risks looking forward. Central banks should communicate clearly about the likely sequencing of moves towards eventual policy normalisation and the extent to which any overshooting of inflation targets will be tolerated. The report says fiscal policies should remain flexible and avoid a premature withdrawal of support, operating within credible and transparent medium-term fiscal frameworks that provide space for stronger public infrastructure investment.
Presenting the Interim Economic Outlook alongside Chief Economist Laurence Boone, OECD Secretary-General Mathias Cormann said: "The world is experiencing a strong recovery thanks to decisive action taken by governments and central banks at the height of the crisis. But as we have seen with vaccine distribution, progress is uneven. Ensuring the recovery is sustained and widespread requires action on a number of fronts – from effective vaccination programmes across all countries to concerted public investment strategies to build for the future."
Ms Boone said: "Policies have been efficient in buffering the shock and ensuring a strong recovery; planning for more efficient public finances, shifted towards investment in physical and human capital is necessary and will help monetary policy to normalise smoothly once the recovery is firmly established."
Financing Options Key to Africa's Transition to Sustainable Energy
A new whitepaper outlining the key considerations in setting the course for Africa's energy future was released today at the 2021 Sustainable Development Impact Summit. The report, "Financing the Future of Energy," outlines Africa's electricity landscape and financing options in context with the global drive to reduce carbon emissions.
Africa's power sector will play a central role in the transition from fossil fuel-driven power generation to a renewable-strong energy mix. According to the whitepaper written in collaboration with Deloitte, the migration to a multi-stakeholder-oriented net-zero power grid is being driven by "the 3Ds:"
Decarbonization: moving from fossil fuel sources to renewables
Decentralization: Shifting from centrally managed generation, transmission, and distribution to decentralized systems
Digitalization: Leveraging digital technology to advance the transition
The report contends that new coalitions and investments with developed nations and NGOs including the World Economic Forum must coordinate and enable countries to leapfrog existing technologies and infrastructure.
"The need for digitally smarter utility platforms and sustainable development programs will guide global leaders in helping to shape equitable and inclusive recovery programs," said Chido Munyati, Head of Africa at the World Economic Forum. "The entire continent remains vulnerable, but this whitepaper offers a view on what are viable financing options that exist today for clean energy sustainability and equitable recovery for all of Africa.
Funding will be the biggest hurdle to ensuring Africa's sustainable transition to Renewables at scale; there are many financing solutions available," said Mario Fernandes, Director, Africa Power Utilities and Renewables, Deloitte. "Africa's winners will be the ones that are able to leverage what exists while creating an enabling environment for the private sector through a Renewables Energy Investment facility."
Case studies in China and India showed that financing solutions for a clean energy transition often involve long cycles. Economic booms in these countries resulted in a significant shift in carbon emissions. Since similar economic booms are expected across Africa, the report highlights how crucial it is to anchor growth in technologies that can enable lower emissions.
While Africa's contribution to greenhouse gas emissions from fossil fuel significantly lags behind those of other continents, it still carries a huge potential to accelerate the transition to a net-zero future. Currently, half of the continent lives without adequate access to electricity. As energy demands increase, the energy gap could be bridged through clean energy alternatives, if the financing solutions are employed now.