Focus on GDP Fuelling Inequality and Short-Termism
Decades of prioritizing economic growth over social equity has led to historically high levels of wealth and income inequality and caused governments to miss out on a virtuous circle in which growth is strengthened by being shared more widely and generated without unduly straining the environment or burdening future generations. These are the findings from the World Economic Forum's Inclusive Development Index 2018, which is released today.
Excessive reliance by economists and policy-makers on gross domestic product as the primary metric of national economic performance is part of the problem, since GDP measures current production of goods and services rather than the extent to which it contributes to broad socio-economic progress as manifested in median household income, employment opportunity, economic security and quality of life.
The Inclusive Development Index is an annual assessment that measures how 103 countries perform on 11 dimensions of economic progress in addition to GDP. It has three pillars: growth and development; inclusion; and intergenerational equity – sustainable stewardship of natural and financial resources.
According to this year's index, over the past five years, the 29 advanced economies included in the study have on average flatlined in terms of inclusion, which is measured by median household income, poverty, and wealth and income inequality, despite boosting their Growth and Development score by over 3%. The four indicators that make up the index's Growth and Development pillar are: GDP per capita; labour productivity; employment; and healthy life expectancy.
Over the same period, only 12 of the 29 advanced economies were successful in reducing poverty and only eight saw a decrease in income inequality.
More worrying still: rich and poor countries alike are struggling to protect future generations. The index's Intergenerational Equity and Sustainability pillar – which takes into account public debt; carbon intensity of GDP; dependency ratio and adjusted net savings (which measures savings in an economy after investments in human capital, depletion of natural resources and the cost of pollution) – actually deteriorated in upper-, middle- and low-income economies since 2012 and improved only marginally (0.6%) in advanced economies.
Top performing countries
According to the index, the most inclusive advanced economy in the world in 2018 is Norway. The Nordic nation ranks second overall for intergenerational equity and third for the two other pillars of the index: Growth and Development, and Inclusion. Small European economies dominate the top of the index, with Australia (9) the only non-European economy in the top 10.
Of the G7 economies, Germany (12) ranks the highest. It is followed by Canada (17), France (18), the United Kingdom (21), the United States (23), Japan (24) and Italy (27). In many countries, there is a stark difference between individual pillars. For example, the US ranks 10 out of 29 for Growth and Development; however, it ranks 28 on Inclusion and 26 on Intergenerational Equity. France, on the other hand, fares less well on Growth and Development (21 out of 29); however, it ranks 12 for Inclusion. Its low ranking on Intergenerational Equity (24) suggests it may be storing up problems for the future.
Six emerging European economies are located in the top 10 spots in the emerging economies' ranking: Lithuania (1), Hungary (2), Latvia (4), Poland (5), Croatia (7) and Romania (10). These countries perform well on Growth and Development, benefiting from EU membership, as well as on inclusion indicators, as median living standards rose and wealth inequality declined significantly. Latin America also performs well, with three countries featured in the top 10: Panama (6), Uruguay (8) and Chile (9).
Performance is mixed among BRICS economies, with the Russian Federation ranking 19th, followed by China (26), Brazil (37), India (62) and South Africa (69). Although China ranks first among emerging economies in GDP per capita growth (6.8%) and labour productivity growth (6.7%) since 2012, its overall score is brought down by lacklustre performance on Inclusion. Other emerging countries such as Mexico (24), Indonesia (36), Turkey (16) and the Philippines (38) show more potential on Intergenerational Equity and Sustainability but lack progress on Inclusion indicators such as income and wealth inequality.
Key findings and policy implications
IDI data suggest that relatively strong GDP growth cannot be relied upon by itself to generate inclusive socio-economic progress and rising median living standards. All but three advanced countries have experienced GDP growth over the last five years, but only 10 of 29 have registered clear progress in the IDI's Inclusion pillar. A majority, 16 of 29, have seen Inclusion deteriorate, and the remaining three have remained stable. A majority of those countries with the best GDP growth performance failed to improve on Inclusion. This pattern is repeated in the relationship between GDP growth and performance on Intergenerational Equity and Sustainability with 11 of 29 showing clear progress and 18 of 29 deteriorating.
Emerging -country data show a similar disconnect between GDP growth and Inclusion. Of the 30 emerging economies with the highest GDP per capita growth over the past five years, only six have scored similarly well on a majority of the Inclusion indicators, while 13 have been no better than mediocre and 11 have registered outright poor performance. With respect to Intergenerational Equity, only eight have scored similarly well on a majority of the Intergenerational Equity and Sustainability indicators, while 12 have been no better than mediocre and 10 have registered outright poor performance.
This evidence suggests that GDP growth is a necessary but not sufficient condition for achievement of the broad-based progress in living standards by which most people judge countries' economic success. This message is particularly relevant at a time when global economic growth is returning to a more robust level and policy-makers could do more to future-proof their economies and make them more equitable. Political and business leaders should not expect higher growth to be a panacea for the social frustrations, including those of younger generations who have shaken the politics of many countries in recent years.
"Economic growth as measured by GDP is best understood as a top-line measure of national economic performance. Broad, sustainable progress in living standards is the bottom-line result societies expect. Policy-makers need a new dashboard focused more specifically on this purpose. It could help them to pay greater attention to structural and institutional aspects of economic policy that are important for diffusing prosperity and opportunity and making sure these are preserved for younger and future generations," said Richard Samans, Managing Director and Head of Global Agenda at the World Economic Forum.
About the Inclusive Development Index
The IDI is a project of the World Economic Forum's System Initiative on Shaping the Future of Economic Progress, which aims to inform and enable sustained and inclusive economic progress through deepened public-private cooperation, thought leadership and analysis, strategic dialogue and concrete cooperation, including by accelerating social impact through corporate action.
EU plans to invest €9.2 billion in key digital technologies
The Digital Europe Programme is a new €9.2 billion funding programme whose goal is to ensure that all Europeans have the skills and the infrastructure needed to meet a full range of digital challenges.
It is part of a strategy to further develop the digital single market, which could help to create four million jobs and boost the EU's economy with €415 billion every year while increasing the EU's international competitiveness.
"For too many years, Europe's tech sector has lagged behind third countries such as the US and China. We need a coherent Union-wide approach and an ambitious investment to secure a solution to the chronic mismatch between the growing demand for the latest technology and the available supply in Europe," said Austrian ALDE member Angelika Mlinar, one of the MEPs repsonsible for steering the plans through Parliament.
A part of the budget would be allocated to encourage small and medium-sized enterprises and public administrations to use technology more often and better, while other parts will cover strategically important fields such as supercomputers, artificial intelligence and cybersecurity.
"We can count on European excellence when it comes to research and innovation, but our businesses, especially SMEs, still found it difficult to access and take advantage of new solutions," said Milnar. "This programme has been crucially designed to tackle the low take-up of existing testing technologies. We are on track to deliver one of the most promising and necessary funds for Europe's future."
ADB Releases Annual Report, Financial Results for 2018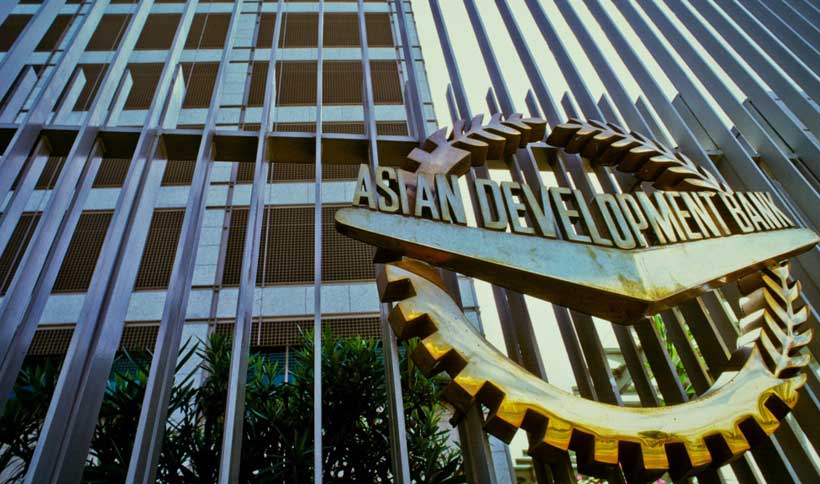 The Asian Development Bank (ADB) released its Annual Report for 2018 today. The report presents ADB's important operational and organizational milestones over the past year, including key numbers and data of ADB operations, activities, and financial results.
It also focuses on the adoption of ADB's new long-term corporate strategy, Strategy 2030, approved in July 2018, and highlights the strategic transition in progress across all aspects of ADB's operations and organization.
The demand for ADB assistance continued to grow in 2018. New commitments included $21.6 billion in loans, grants, and investments from ADB's own resources, exceeding the target of $19.71 billion and up 10% from 2017.
Private sector operations reached $3.14 billion, a 37% increase from 2017, which is 14.5% of ADB's overall commitment. The result reflected ADB's long-term strategy to increase support for private enterprise, especially in new markets and sectors, to create more high-quality jobs and to mobilize private financial resource for development.
ADB also successfully mobilized $14 billion in cofinancing from bilateral and multilateral agencies and other financing partners, including $7.17 billion in cofinancing from ADB's private sector operations. The increase in cofinancing saw total new commitments reach $35.82 billion in 2018, a 13% increase over 2017, reflecting the importance of partnerships in addressing Asia and the Pacific's continuously growing development needs.
Disbursements, a key indicator for successful project implementation, also improved, rising to $14.19 billion in 2018, an increase of 24% from 2017.
In his message to stakeholders in the report, ADB President Mr. Takehiko Nakao said that Strategy 2030 had energized ADB and positioned the Manila-based lender well to help countries in Asia and the Pacific cope with the challenges and opportunities that lie ahead.
"As our region continues to develop and transform, so too must ADB," said Mr. Nakao. "Strategy 2030 provides us with a clear roadmap to meet the needs of our developing member countries (DMCs) and guide our operations for the next decade. We set out clear corporate targets to significantly increase operations, to build climate and disaster resilience, address gender equality, and mobilize long-term private financing."
ADB continued to deliver on its climate commitments in 2018 with $3.6 billion in financing approved. ADB is on target to double its annual climate financing to $6 billion in approvals by 2020.
ADB also made significant progress in designing projects with a gender focus. In 2018, 47% of ADB's support, on a three-year-average term, included elements that directly improved the lives of women and girls in the region.
The report also records ADB's successful efforts to strengthen its role as a leading provider of development knowledge and expertise to DMCs seeking support to implement policies, programs, and projects that utilize international best practices and learnings.
Internally, ADB continued to implement initiatives to improve operational efficiency and business processes. The report describes key areas of reform that support Strategy 2030, including information technology reforms to modernize ADB's systems and infrastructure.
In 2018, to complement its print and online editions, ADB produced a new format of the Annual Report that is optimized for smart devices and screens. The new format includes rich multimedia content and enables standard touchscreen features such as swipe, tap, and scroll.
New ACP-EU partnership: EU discusses future EU- Caribbean relations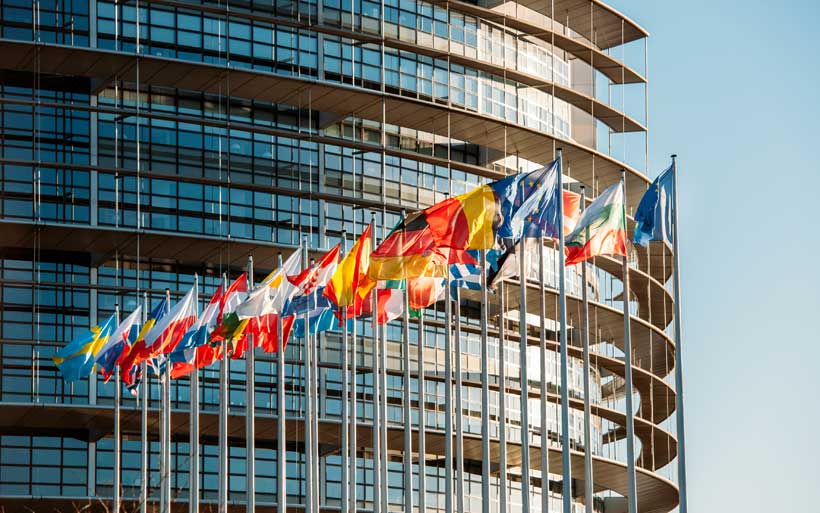 As the EU works to modernise its relations with the 79 countries in Africa, the Caribbean and the Pacific (ACP), chief negotiators Neven Mimica and Robert Dussey met with ACP Caribbean leaders for a dialogue on the regional EU-Caribbean pillar in the context of the post Cotonou ACP-EU partnership.
Today's discussions form part of broader regional consultations and are focused on the Caribbean's specific needs and priorities for the coming years. The outcome will guide the negotiators' work in creating a tailor-made EU-Caribbean partnership within the future ACP-EU agreement.
Commissioner for International Cooperation and Development Neven Mimica, who is the EU's chief negotiator said: "Today's discussions confirmed a shared vision for the future and a good understanding of the pressing challenges we need to tackle together. In this spirit, the EU's relationship with the Caribbean will deepen under our future ACP-EU agreement and open up fresh opportunities".
Professor Robert Dussey, the ACP's chief negotiator, Chair of the Ministerial Central Negotiating Group, and Minister for Foreign Affairs, Cooperation and Africa integration of Togo, said: "These regional consultations proved to bring valuable perspectives on this region's priorities to our talks. Productive exchanges between the two parties will contribute enormously to the current negotiations for the new post-Cotonou Agreement, and especially to those which will begin on the Caribbean Regional Protocol. Today's meeting follows the consultation held in Samoa with our ACP Pacific partners in February. The Africa consultation is due to take place soon in Eswatini."
The Minister of Foreign Affairs and Foreign Trade of Jamaica, Kamina Johnson-Smith, added: "Within the framework of the ongoing ACP-EU post-Cotonou negotiations, the Government of Jamaica is pleased to host the regional consultations for the Caribbean and to have the opportunity to jointly explore with our EU partners some of the urgent issues related to our developmental aspirations."
Background
The Cotonou Agreement currently governing ACP-EU relations is due to expire in 2020. Negotiations on a new ACP-EU partnership were launched in New York on 28 September 2018 in the margins of the United Nations General Assembly.
The two first series of talks mainly focused on the common foundation at ACP-EU level. This contains the values and principles that bring the EU and ACP countries together. It also indicates the strategic priority areas that the two sides intend to prospectively work on together. In the future agreement, on top of the foundation there will be three action-oriented regional pillars to focus on each region's specific needs. Through the future partnership, EU and ACP countries will seek closer political cooperation on the world stage. Together, they represent more than half of all UN member countries and unite over 1.5 billion people.