Focus on GDP Fuelling Inequality and Short-Termism
Decades of prioritizing economic growth over social equity has led to historically high levels of wealth and income inequality and caused governments to miss out on a virtuous circle in which growth is strengthened by being shared more widely and generated without unduly straining the environment or burdening future generations. These are the findings from the World Economic Forum's Inclusive Development Index 2018, which is released today.
Excessive reliance by economists and policy-makers on gross domestic product as the primary metric of national economic performance is part of the problem, since GDP measures current production of goods and services rather than the extent to which it contributes to broad socio-economic progress as manifested in median household income, employment opportunity, economic security and quality of life.
The Inclusive Development Index is an annual assessment that measures how 103 countries perform on 11 dimensions of economic progress in addition to GDP. It has three pillars: growth and development; inclusion; and intergenerational equity – sustainable stewardship of natural and financial resources.
According to this year's index, over the past five years, the 29 advanced economies included in the study have on average flatlined in terms of inclusion, which is measured by median household income, poverty, and wealth and income inequality, despite boosting their Growth and Development score by over 3%. The four indicators that make up the index's Growth and Development pillar are: GDP per capita; labour productivity; employment; and healthy life expectancy.
Over the same period, only 12 of the 29 advanced economies were successful in reducing poverty and only eight saw a decrease in income inequality.
More worrying still: rich and poor countries alike are struggling to protect future generations. The index's Intergenerational Equity and Sustainability pillar – which takes into account public debt; carbon intensity of GDP; dependency ratio and adjusted net savings (which measures savings in an economy after investments in human capital, depletion of natural resources and the cost of pollution) – actually deteriorated in upper-, middle- and low-income economies since 2012 and improved only marginally (0.6%) in advanced economies.
Top performing countries
According to the index, the most inclusive advanced economy in the world in 2018 is Norway. The Nordic nation ranks second overall for intergenerational equity and third for the two other pillars of the index: Growth and Development, and Inclusion. Small European economies dominate the top of the index, with Australia (9) the only non-European economy in the top 10.
Of the G7 economies, Germany (12) ranks the highest. It is followed by Canada (17), France (18), the United Kingdom (21), the United States (23), Japan (24) and Italy (27). In many countries, there is a stark difference between individual pillars. For example, the US ranks 10 out of 29 for Growth and Development; however, it ranks 28 on Inclusion and 26 on Intergenerational Equity. France, on the other hand, fares less well on Growth and Development (21 out of 29); however, it ranks 12 for Inclusion. Its low ranking on Intergenerational Equity (24) suggests it may be storing up problems for the future.
Six emerging European economies are located in the top 10 spots in the emerging economies' ranking: Lithuania (1), Hungary (2), Latvia (4), Poland (5), Croatia (7) and Romania (10). These countries perform well on Growth and Development, benefiting from EU membership, as well as on inclusion indicators, as median living standards rose and wealth inequality declined significantly. Latin America also performs well, with three countries featured in the top 10: Panama (6), Uruguay (8) and Chile (9).
Performance is mixed among BRICS economies, with the Russian Federation ranking 19th, followed by China (26), Brazil (37), India (62) and South Africa (69). Although China ranks first among emerging economies in GDP per capita growth (6.8%) and labour productivity growth (6.7%) since 2012, its overall score is brought down by lacklustre performance on Inclusion. Other emerging countries such as Mexico (24), Indonesia (36), Turkey (16) and the Philippines (38) show more potential on Intergenerational Equity and Sustainability but lack progress on Inclusion indicators such as income and wealth inequality.
Key findings and policy implications
IDI data suggest that relatively strong GDP growth cannot be relied upon by itself to generate inclusive socio-economic progress and rising median living standards. All but three advanced countries have experienced GDP growth over the last five years, but only 10 of 29 have registered clear progress in the IDI's Inclusion pillar. A majority, 16 of 29, have seen Inclusion deteriorate, and the remaining three have remained stable. A majority of those countries with the best GDP growth performance failed to improve on Inclusion. This pattern is repeated in the relationship between GDP growth and performance on Intergenerational Equity and Sustainability with 11 of 29 showing clear progress and 18 of 29 deteriorating.
Emerging -country data show a similar disconnect between GDP growth and Inclusion. Of the 30 emerging economies with the highest GDP per capita growth over the past five years, only six have scored similarly well on a majority of the Inclusion indicators, while 13 have been no better than mediocre and 11 have registered outright poor performance. With respect to Intergenerational Equity, only eight have scored similarly well on a majority of the Intergenerational Equity and Sustainability indicators, while 12 have been no better than mediocre and 10 have registered outright poor performance.
This evidence suggests that GDP growth is a necessary but not sufficient condition for achievement of the broad-based progress in living standards by which most people judge countries' economic success. This message is particularly relevant at a time when global economic growth is returning to a more robust level and policy-makers could do more to future-proof their economies and make them more equitable. Political and business leaders should not expect higher growth to be a panacea for the social frustrations, including those of younger generations who have shaken the politics of many countries in recent years.
"Economic growth as measured by GDP is best understood as a top-line measure of national economic performance. Broad, sustainable progress in living standards is the bottom-line result societies expect. Policy-makers need a new dashboard focused more specifically on this purpose. It could help them to pay greater attention to structural and institutional aspects of economic policy that are important for diffusing prosperity and opportunity and making sure these are preserved for younger and future generations," said Richard Samans, Managing Director and Head of Global Agenda at the World Economic Forum.
About the Inclusive Development Index
The IDI is a project of the World Economic Forum's System Initiative on Shaping the Future of Economic Progress, which aims to inform and enable sustained and inclusive economic progress through deepened public-private cooperation, thought leadership and analysis, strategic dialogue and concrete cooperation, including by accelerating social impact through corporate action.
Nepal Hosts First Regional Conference of Women in the Power Sector
More than 250 engineers and energy-sector professionals represented their countries at the first regional conference of the Women in Power Sector Network in South Asia (WePOWER)–a forum to promote and diversify female practitioners' opportunities in the power and energy sector. They included representatives from 60 participating institutions from local and international power utilities, energy sector organizations, and multilateral agencies.
Pravin Raj Aryal, Joint Secretary at the Ministry of Energy, Water Resources and Irrigation in Nepal, opened the two-day conference. "Energy access and infrastructure development are critical elements in South Asia's regional development strategy. However, women's opportunities to contribute to the energy sector are limited, with a visible lack of gender diversity in technical and senior management positions," he said.
He added that initiatives such as WePOWER would help nurture partnerships among women professionals, leading to an increase in their engagement across the sector. The conference was organized by the World Bank, with support from the Energy Sector Management Assistance Program (ESMAP), Asian Development Bank (ADB), Australian AID and Australia Department of Foreign Affairs and Trade (DFAT).
It drew senior and junior professionals and engineering students from Afghanistan, Bangladesh, Bhutan, India, Maldives, Nepal, Pakistan, and Sri Lanka. Besides panel discussions on the viability of jobs, skills, and opportunities in the sector, the conference also had a special interactive session for secondary school girl students to encourage them to find their footing in the fields of Science, Technology, Engineering and Mathematics (STEM) education.
"WePOWER aims to support greater participation of women in energy projects and utilities, and promote normative change regarding women in STEM education," said Idah Z. Pswarayi-Riddihough, World Bank Country Director for Maldives, Nepal, and Sri Lanka.  "This initiative also fits the broader work of the World Bank, aimed at removing constraints for more and better jobs as part of our Gender Strategy."
Caren Grown, World Bank Senior Director of the Gender Group, added: "Women's low participation in the sector is a constraint to gender equality and equality of opportunities. It is imperative for men and women to have access to good quality jobs, and events like WePOWER reinforce this need."
Peter Budd, Australian Ambassador to Nepal, opened the second day of the WePOWER conference and said, "Forums such as WePOWER are and will continue to be an important mechanism for deliberation on low carbon gender integrated pathways that meet the growth needs of the countries in the region."
Discover the new Right to education handbook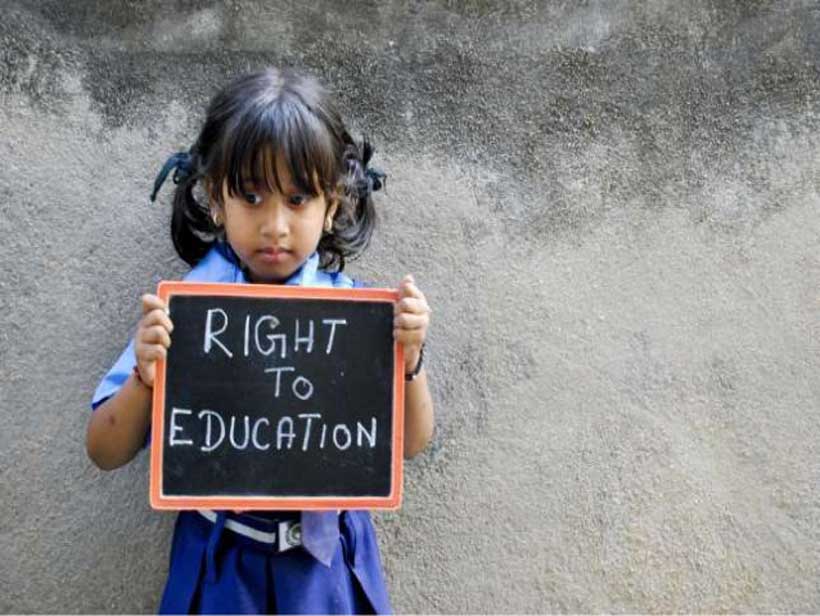 Education is a fundamental human right of every woman, man and child. However, millions are still deprived of educational opportunities every day, many as a result of social, cultural and economic factors.
UNESCO and the Right to Education Initiative (RTE) recently released the Right to education handbook, a key tool for those seeking to understand and advance that right. It is also an important reference for people working towards achieving Sustainable Development Goal 4 by offering guidance on how to leverage legal commitment to the right to education.
Why is this handbook important?
The aim of this handbook is to make sure that everyone enjoys their right to education. Its objective is not to present the right to education as an abstract, conceptual, or purely legal concept, but rather to be action-oriented. It provides practical guidance on how to implement and monitor the right to education along with recommendations to overcome persistent barriers. It seeks to do this by:
Increasing awareness and knowledge of the right to education. This includes the normative angle of the right to education, states' legal obligations, the various sources of law, what states must do to implement it, how to monitor it, and how to increase accountability.
Providing a summary of current debates and issues regarding education and what human rights law says about them, including on forced migration, education in emergencies, the privatization of education, and the challenge of reaching the most marginalized.
Providing an overview of the UN landscape and its mechanisms, including a clear understanding of the role of UNESCO and more generally the United Nations, as well as all relevant actors in education, particularly civil society.
Who should use this handbook?
The handbook was developed to assist all stakeholders who have a crucial role to play in the promotion and implementation of the right to education. This includes:
State officials, to ensure that education policies and practices are better aligned with human rights.
Civil servants, policy-makers, ministers, and the ministry of education staff, officials working in ministries and departments of justice, development, finance, and statistics, as well as National Human Rights Institutions.
Parliamentarians, their researchers and members of staff will find this handbook useful in evaluating and formulating education, human rights, and development legislation, and in implementing international human rights commitments to national law.
Judges, magistrates, clerks, and lawyers and other judicial officials can use the material to explain the legal obligations of the state and how to apply them.
Civil society including NGOs, development organizations, academics, researchers, teachers and journalists will benefit from this handbook as it includes guidance on how to incorporate the right to education in programmatic, research, and advocacy work.
Those who work for inter-governmental organizations, including at key UN agencies, will find this handbook useful in carrying out the mandate of their organizations. Private actors, multilateral and bilateral donors, and investors can use this handbook to ensure their involvement complies with human rights and that they understand and can apply their specific responsibilities.
How to use this handbook?
The handbook was designed to be accessible. Each chapter starts with the key questions addressed in the chapter and ends with a short summary consisting of key points and 'ask yourself' questions, designed to make the reader think deeper about issues raised in the chapter or to encourage people find out more about the situation in their own country.
For more than 70 years, UNESCO has been defending and advancing the right to education, which lies at the heart of its mandate. It recently ran a digital campaign on the #RightToEducation to mark the 70th anniversary of the Universal Declaration of Human Rights.
IEA launches World Energy Outlook in China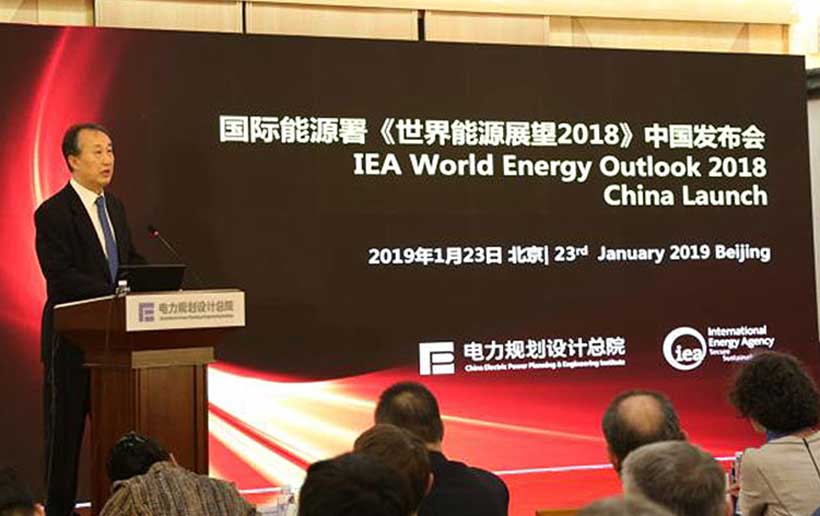 IEA Chief Modeller Laura Cozzi launched the latest World Energy Outlook in Beijing on 23 January. The China launch brought together over 120 officials and experts drawn from government, academia and the power industry to discuss the latest global energy trends, and the outlook for the electricity.
During his opening remarks, Li Ye, Executive Director General of China's National Energy Agency noted the strong IEA-China relationship that has delivered key results across a range of important areas of reform for China including: power market reform, distributed energy, renewables and gas market design.
At the IEA Ministerial meeting in 2015, China became one of the first countries to activate Association status with the Agency. Since then the IEA and China have been working closely together to achieve energy reform in China. In 2017, the IEA and China agreed a Three Year Work programme to boost energy policy analysis, promote clean energy systems, build capacity on energy regulation, and improve exchange of data on renewable energy and other resources.  The launch in Beijing was organised by the China Electricity Power Planning and Engineering Institute, which hosts IEA's China Liaison Office.
The IEA's work with China includes collaboration to draw upon best international practice in carbon emissions trading, and power market reforms that enables renewable energy to make a greater contribution to electricity supply. Work is ongoing with Chinese counterparts as the new Five Year Plan, and longer-term plans, are put in place to accelerate China's clean energy transition.  The IEA will launch its latest work on China's Power System Reform in Beijing on 25 February.