Shame and stigma: The taboo of menstruating in South Asia
The beliefs and practices that revolve around menstruation differ across societies. In some cultures, the menstruating women are victimised due to the regressive attitudes that exist around menstruation. In others, menstruation as a topic is not up for discussion; it is covered in layers of shame and stigma. Nevertheless, what remains common for the women who go under this natural biological phenomenon is that there exist different battles. Actually, these battles have to be fought primarily as a result of some concepts that render women dirty and their bodies polluted; as not sacred enough to befit daily activities. These beliefs reduce women into untouchables and sometimes compel them to live in isolation.
In the region of South Asia, the practices vary from culture to culture, and there is a stark contrast between urban and rural societies. In Hindu societies, families host figurines of deities in their houses that are worshipped regularly with full devotion. The concept of sacred and profane is very widely present in such families, and menstruating women are considered profane. Living in the same space as the god is sacrilegious.
In Nepal, 19% women are banished from their houses to 'chhaupadi goth', roughly translating to menstruation huts. Chhaupadi is a practice in the mountainous western Nepal that forces women to sleep and live in sheds for the duration of their period, due to the belief that menstruating women cause ill-luck to the family, crops, and cattle if the god is displeased.  The practice had been outlawed by the Supreme Court in 2005, and recently in 2017 was taken up in the parliament again because it caused death in huge numbers. In 2017 alone, the cases of Chhaupadi related deaths came up and it was immediately re-criminalised with a penalty for the offenders.
Despite this, the practice has not stopped. In interviews that were taken immediately as the nation was outraged by the frequent deaths that took place in western Nepal, the women were questioned if they would still practice Chhaupadior put their daughters through the same after the re-criminalisation and additional penalty. They responded that it was not up to them but on the very societies that coerced them to undergo such malpractice. Furthermore, criminalising the practice would mean filing formal complaints against the family members which is very unlikely. If the women had that kind of powers, they would not be banished to a shed in the first place.
Merely making and implementing of draconian laws is not enough because people house their belief systems in superstitious interpretation of religion. Vulnerable in those sheds, women fear snake bite and animal attacks, mosquitoes, asphyxiation due to inhalation of smoke from the fire built to fight the cold, and sexual predators among others. However, these families see it more deeming that a woman live in a shed outside the house in unsafe conditions just to prevent the house from being polluted by her presence. This all boils down to the fact that a death of a menstruating woman would be justified because at least, the god was spared from pollution, the crops and cattle were intact. It perhaps gets justified as a result of something she did, maybe touch a bottle of pickle, who knows?
A large section of the urbanised sectors lament, often in forms that take of troll posts and memes, about the so-called 'feminists' in the 'East' who limit their talk to menstruation to come off as empowered in contrast to the 'feminists' in the 'West' who battle real and important feminist issues like 'equal pay' and 'glass ceiling'. Dissecting this, it dawns upon a realisation that people in these societies regard the women who talk about menstruation in the open as aggressively progressive. Moreover, they would rather dismiss the topic as something irrelevant and consider talking about it lesser important than talking about other inequalities. However, it is only fitting to be vocal about menstruation as much as required.
We forget to remember that women in remote areas with poor access do not benefit from the choice between various menstrual products at their disposal. In India, less than 16% of the women use marketed feminine products. In various parts of the country, women use sand, or wood shavings or pieces of cloth. Now, the issues that arise are of infections amongst other things. To begin with, these products are unsafe and pose a threat of infections like urogenital infection and bacterial vaginosis. The cloths are repeatedly used without being sun-dried because of the shame of exposure of the used cloths to men and other women. What also prevents these women from using hygienic safe products is due to unavailability for several kilometres, unaffordability arising out of poverty, and embarrassment to ask for even a sanitary pad, especially from male shopkeepers. In fact, 23% of the girls drop out of school upon starting their menstruation. The Indian government, along with entrepreneurs, and educators have worked hard to ensure all women have access to sanitary products. However, the lack of funds, expensive to afford one-use products, unable to maintain quality of the low-budgeted products, and failure to meet the needs of all women in the country are some problems that are faced.
In Pakistan, 80% women do not have access to sanitary menstrual products. UNICEF reported that the biggest hindrance to sanitary conditions was prevented by the lack of washing facilities. In fact, for a country frequented by natural calamities and insurgencies in some areas, women should be educated and encouraged about using hygienic productssince there is always the likelihood of moving to temporary shelters in such circumstances. It was reported that a stunning number of girls are shocked upon menstruating their first time because they were not aware about it. In only a few years to follow, many drop out of school or stay absent from school when they are menstruating, thus hindering their education.
To sum it up, menstruation has been evolved as a shameful event in this part of the world. Menstruating women are shunned and indoctrinated as inferior and unchaste and they do not even fight against the practices but accept it as normal. Firstly, religion has a significant part to play as it is due to the god-fearing purity seeking individuals that seek to maintain the sanctity of their surroundings from where the concept of sacred and impure arise. But, how can any practice be religious if it causes the already disadvantaged more detriment? Secondly, unawareness and equating menstruation with shame and secrecy has worsened the situations to where women are not comfortable with their own bodies so much so that they from birth to death are unaware of their own anatomies. Where mothers are themselves not at peace with their body and bodily functions, passing it on to their daughters is difficult and discussing about it with their sons unimaginable. Lastly, this exclusion of men and terming menstruation as a 'woman thing' has led to men genuinely having no idea what the deal is about and why is it important for women to be safe, clean, healthy, and rested when they menstruate. Thus, a change is necessary by educating women, by subsiding sanitary menstrual products, criminalising discrimination against menstruating women, and by including men in this drive.
The Untapped Potential of Women's Contributions to Peace building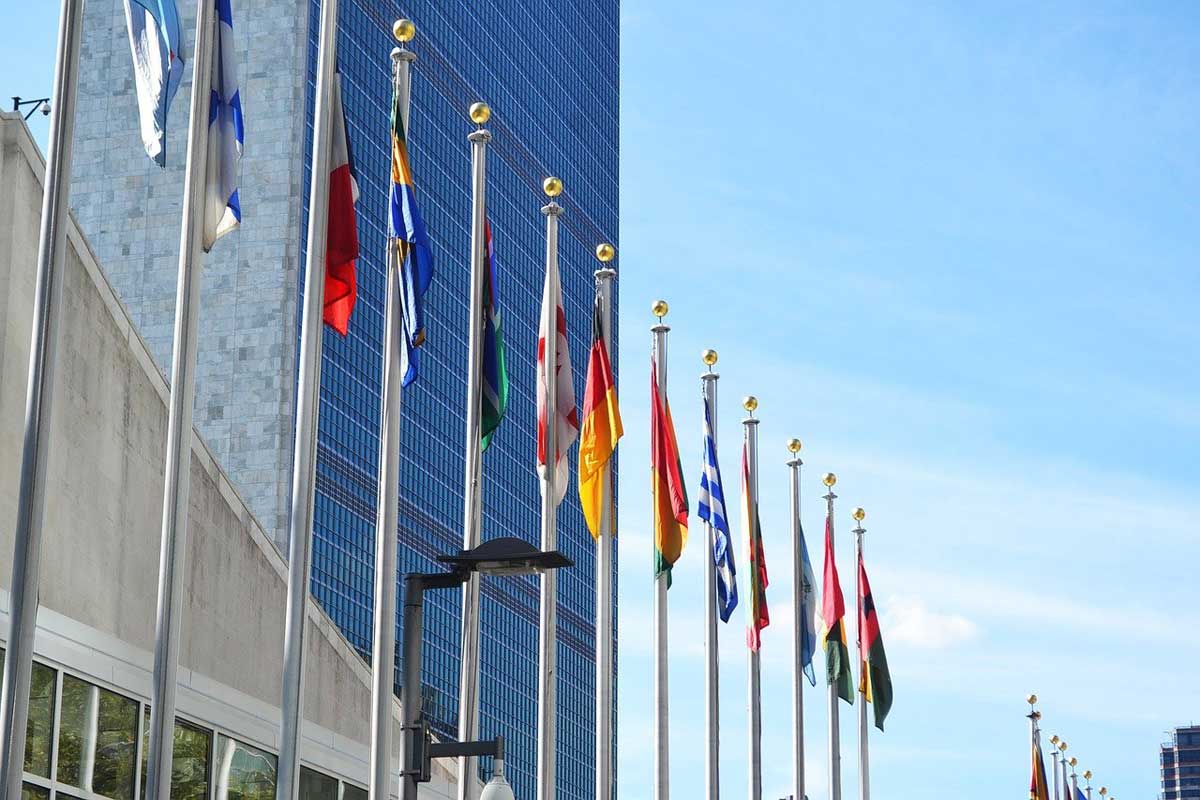 Women's contributions to peace building have long been undervalued and overlooked, despite their immense potential to contribute to more effective and sustainable peace processes. This is an issue of critical importance, as conflicts around the world continue to have devastating impacts on individuals, communities, and entire nations. Women have unique perspectives and experiences that can help to foster understanding, build trust, and promote reconciliation in the aftermath of conflict. Moreover, research has shown that peace agreements that involve women are more likely to be successful and enduring. Therefore, it is essential that we recognize and harness the untapped potential of women's contributions to peace building efforts. This article will explore the underrepresentation of women in peace building, the benefits of their participation, and the potential for increasing their involvement in these efforts. Ultimately, it will argue that increasing women's participation in peace building is not only a matter of justice and equality, but also essential for achieving more effective and sustainable peace outcomes.
The underrepresentation of women in peace building efforts
Despite the growing recognition of the importance of women's participation in peace building efforts, they remain significantly underrepresented in these processes. According to the United Nations, only 13% of negotiators, 6% of mediators, and 6% of signatories to peace agreements from 1992-2018 were women. Moreover, women are often excluded from formal peace negotiations altogether, with only 4% of signatories to peace agreements in 2015-2019 being women. This lack of representation is particularly concerning given the unique perspectives and experiences that women can bring to peace building efforts.
One of the key barriers to women's participation in peace building is the persistent gender inequalities that exist in many societies. Women often have limited access to education and economic opportunities, as well as unequal representation in political and decision-making processes. This can make it difficult for women to gain the skills and experience necessary to participate effectively in peace building efforts. In addition, cultural and societal norms often restrict women's mobility and restrict their ability to participate in public life, including in peace building.
Another key challenge is the prevalence of gender-based violence, which is often a feature of conflict and can prevent women from participating in peace building efforts. Women who are perceived as challenging traditional gender roles or participating in political activities may face harassment, intimidation, and even physical violence. This can make it difficult for women to engage in peace building activities and can discourage them from speaking out about their experiences and perspectives.
Thus, underrepresentation of women in peace building efforts is a significant concern that must be addressed if we are to achieve more effective and sustainable peace outcomes. Efforts to increase women's participation must address the systemic barriers and challenges that prevent their involvement and must work to ensure that women's perspectives and experiences are recognized and valued in peace building processes.
The benefits of women's participation in peace building
The benefits of women's participation in peace building efforts are numerous and have been demonstrated in various contexts. Research has shown that women's involvement in peace processes can lead to more comprehensive and sustainable outcomes. This is due in part to the unique perspectives and experiences that women bring to peace building efforts.
Studies have shown that when women are involved in peace negotiations, the resulting agreements are more likely to include provisions that address the needs and concerns of women and other marginalized groups. This can help to promote greater equity and inclusivity in the aftermath of conflict. In addition, women's involvement in peace building can help to build trust and promote reconciliation, as women are often seen as neutral parties who can bridge divides between different groups.
There are numerous examples of successful peace building efforts that involved women. For example, in Liberia, women played a crucial role in bringing an end to the country's civil war in 2003. The Women of Liberia Mass Action for Peace movement, led by women from all walks of life, organized protests and sit-ins that brought international attention to the conflict and helped to pressure the warring parties to negotiate a peace agreement. Women were also involved in the negotiations themselves and were instrumental in ensuring that the final agreement included provisions that addressed the needs of women and girls, such as support for survivors of sexual violence and the establishment of a gender-sensitive police force.
Similarly, in Colombia, women played a key role in negotiations to end the country's decades-long armed conflict. Women's groups were involved in the negotiations from the outset and successfully advocated for the inclusion of provisions on gender-based violence and women's rights in the final agreement. Women have continued to play an important role in the implementation of the agreement, working to ensure that it is implemented in a way that benefits all Colombians.
The potential for women's contributions to peace building
Despite the evidence of the positive impact of women's participation in peace building, women are still underrepresented in these efforts. This represents a significant untapped potential for the promotion of peace and security in conflict-affected regions around the world.
One reason for this underrepresentation is the persistent gender inequalities that women face in many societies. These inequalities can limit women's access to education and economic opportunities, as well as prevent them from participating in decision-making processes. Women are also often excluded from traditional power structures, such as peace negotiations and military operations, which can perpetuate their marginalization in peace building efforts.
However, increasing women's participation in peace building efforts could lead to better outcomes. Women bring unique perspectives and experiences to these efforts that can help to address the root causes of conflict and promote sustainable peace. For example, women are often responsible for the care and well-being of their families and communities, which can give them insight into the needs and priorities of different groups affected by conflict. Women are also more likely to advocate for issues such as human rights, social justice, and inclusivity in peace negotiations, which can help to build more equitable and sustainable peace agreements.
Moreover, research has shown that when women are involved in peace processes, they are more likely to be committed to the implementation of the resulting agreements. This can help to ensure that peace building efforts are sustained over the long term and that the benefits of peace are shared by all members of society.
Overcoming barriers to women's participation in peace building
Overcoming the barriers to women's participation in peace building requires a multi-faceted approach that addresses both the structural and societal factors that perpetuate gender inequalities. Here are some potential solutions to increase women's participation in peace building efforts:
Increase women's access to education and training: Education and training can help to build women's skills and confidence, as well as provide them with the knowledge and tools needed to participate in peace building efforts.
Create opportunities for women's leadership: Creating opportunities for women to lead and participate in decision-making processes can help to promote their inclusion in peace building efforts. This can include quotas for women's representation in peace negotiations and other peace building initiatives.
Address cultural and societal norms: Addressing cultural and societal norms that limit women's participation in peace building efforts is essential. This can involve raising awareness about the value of women's contributions to peace building and promoting gender equality more broadly.
Engage men and boys in gender equality: Engaging men and boys in gender equality efforts is critical for promoting women's participation in peace building. This can involve education campaigns that challenge gender stereotypes and promote gender equality.
There have been several successful initiatives that have addressed the barriers to women's participation in peace building. For example, the United Nations Security Council has adopted several resolutions that call for the increased participation of women in peace building efforts. The Global Acceleration Instrument for Women, Peace and Security is a new initiative aimed at accelerating progress towards the full and meaningful participation of women in all aspects of peace and security processes.
Moreover, grassroots initiatives, such as women's peace networks and local community organizations, have been successful in promoting women's participation in peace building. For instance, the Women's Peace Initiative in South Sudan has been successful in promoting women's participation in the peace process and advancing the inclusion of women's rights in the country's constitution.
Conclusion:
In conclusion, I firmly believe that women's contributions to peace building are essential and have been undervalued for too long. In this article, I have highlighted the underrepresentation of women in peace building efforts, discussed the benefits of their participation, and explored the untapped potential for women's contributions to peace building.
The statistics and evidence are clear – women's participation in peace building leads to better outcomes, including more inclusive and sustainable peace. Unfortunately, women face many barriers to their participation, including structural and societal factors that perpetuate gender inequalities. However, there are solutions, and successful initiatives have shown that progress is possible.
I urge readers to take action to increase women's participation in peace building efforts. This can include supporting women's leadership, promoting gender equality, and creating opportunities for women to participate in decision-making processes. We must work together to create a more just and equitable world, and recognizing and utilizing women's contributions to peace building is a critical part of this endeavor.
In conclusion, let us not underestimate the power of women's contributions to peace building. Their voices and perspectives are essential for building more inclusive and sustainable peace. We have the potential to create a better world, and it starts with recognizing and utilizing the untapped potential of women's contributions to peace building.
Aurat March 2023 & Agenda Setting
In history, women are portrayed in default of men. The women in primitive societies were freer and more emancipated than those in advanced societies. Advanced societies continuously extend male domination through psychological, religious, biological, and economic conditions to justify women's inferiority. From 1960 onwards, women have built the consciousness to combat and march against the social ferment. Aurat March in Pakistan is the manifestation of turning the tide to some extent. It has always been rendered as an immeasurable opportunity to raise the voices of women in society which otherwise would still languish. But the Aurat March is the half march that only elevates the challenges of the urbanized and privileged class. Technically Aurat March is the feminist struggle for few. The platform provides an open sphere to voice against the political and social rights of women in Pakistan but it must check some new windows to surface the cool breeze for all rather than a few.
The women in Gilgit Baltistan or Baluchistan face different kinds of challenges and circumstances in their daily lives. It is an injustice to place the Aurat March by considering the issues of Women in Islamabad, Lahore, and Karachi. The issues of women in the periphery and other parts of countries are different. The platform to raise voices for historically marginalized human beings must navigate what is urgent needs and demands to address so that we can integrate all women across the country to flourish linearly. The concern about the relative deprivation of women's progress should be at the agenda setting. It is time to turn this Aurat March into an inclusive force for all women in the country.
Moreover, any movement in history got momentum for a clear vision and demands but unfortunately, the Pakistani version of feminism lacks clarity and vision in this regard. In 2023 the global economy is the digital economy. Only 21% of women in Pakistan have access to the Internet while living in the 21st Century. Aurat March must highlight this issue as the most vulnerable disparity for women. This century is the century of the internet, connectivity, and digitization. If women want to emancipate and exercise their freedom with the awareness of their rights; it is time to integrate the right to the internet and access to the digital world for women as an urgent imperative.
Aging is real. When women lost reproductive function in our society she suddenly becomes irrelevant to the household. Her value and grace were lost with the age. The rural areas are full of the old woman who live a very tough life once they get old. Aurat March is a platform to surface voices, through this platform the awareness, and response system for the miseries and social woes of old women must be heightened. They must challenge the traditional acceptance of the norms for aged women. Aurat March can normalize that aging is a natural process and the acceptance of the aged community shouldn't be a burden.
Populism is on the rise in Pakistan. Every populist from Donald Trump to Xi Jinping tried to subvert the frontline women's struggle for their political causes. Historically a populist demagogue and backsliding of democracy halt women's empowerment. Aurat March must disseminate awareness that how women's woes exacerbate the democratic depression in any nation. The provision of women's rights depends on institutional democracy. Aurat March should do justice to build the political consciousness of women through their different platforms for sustainable rights development in the 21st Century.
Role construction plays a huge role in Patriarchal societies. The manufacturing of different roles and associations of venerated feelings functions to develop the system of obedience, passiveness, and immanence. Aurat March should also educate women through their platform that "over association" with the role is proportional to submission to authority and renunciation of the true spirit of freedom. Patriarchal society creates different roles to subjugate women. The agenda-setting of Aurat March must consider building rational choices and rational roles for women in the 21st Century so that the exploitation and injustice to women as human beings must be curtailed.
Finally, Aurat March is at the inception of its evolution as a movement. With time, they must evolve from the narratives of white feminism to South Asian feministic realities. The provision of basic rights, opportunities, and political freedom for all women in all parts of countries irrespective of the geography, region, and provinces should be at the core of the movement in coming years.
Luxury Predecessors become the Necessity of Successors
It appears that many people's lives today are increasingly focused on the pursuit of luxury. There is no denying the allure of luxury, whether it be in the form of designer goods, expensive automobiles, or lavish travel. Less frequently discussed, though, is the fact that many people now view the pursuit of luxury as essential to their success rather than just a matter of personal taste.
We need to look at the historical context to comprehend why luxury has evolved into a necessity. Luxury used to be a privilege enjoyed only by the wealthy elite who could afford to splurge on pricey items and experiences. The rise of consumer culture in the 20th century has made it simpler for the middle class to access luxury. More and more people started aspiring to the lifestyle that luxury represented as businesses started marketing luxury goods to a wider audience.
This desire for luxury has evolved to be closely related to our ideas of success. Owning expensive goods is often seen as a sign of success and status. It's a way for them to demonstrate to the world that they've succeeded and are deserving of respect. The pursuit of luxury has consequently evolved into a central theme in the cultural narrative surrounding success.
But why has luxury become such an important part of this narrative? Our society's escalating competitiveness is one factor. Being unique in a world where everyone is vying for success and attention has become more crucial than ever. And displaying wealth and luxury in a prominent manner is one way to accomplish this. People can advance in their careers and social circles by showing off their wealth and status by purchasing expensive goods.
Luxury is often viewed as a way to reward oneself for effort and success, which is another reason why it has become necessary. In a society where achievement and productivity are prized above all else, the pursuit of luxury can give one a sense of satisfaction and validation. People can get the feeling that their efforts have paid off and that they are entitled to indulge in luxury goods and experiences by doing so.
A prime example of how the success of opulent predecessors can turn into a requirement for successors is the tale of King Bruce and the spider. He, who was in exile and feeling discouraged, saw a spider repeatedly trying to spin a web. The spider kept trying despite repeatedly failing and kept going until it eventually succeeded.
King Bruce was motivated to keep going in his own pursuit of success by the spider's tenacity. He came to the conclusion that persistence and determination are just as important to success as talent and aptitude. Then, after successfully leading a rebellion against his adversaries, he was able to retake his throne and enjoy the opulent lifestyle that came with it.
In this way, predecessors' luxuries turn into successors' needs. They serve as role models for future generations, motivating them to pursue success by showing what is possible with effort and tenacity. Many successors might lack the inspiration and drive to pursue their own ambitious goals if these luxurious predecessors' examples are not followed.
Similarly, the life of Bill Gates, one of the richest people in the world and a co-founder of Microsoft, illustrates how once-luxury predecessors eventually become necessities for successors. Despite coming from a low-income family, Gates was able to achieve great success through his own perseverance, hard work, and inspiration from other successful people.
The achievements of his well-off forebears, including entrepreneurs and inventors Thomas Edison and Alexander Graham Bell, served as inspiration for Gates. He understood that the secret to success wasn't just talent or intelligence, but also the capacity to keep going in the face of obstacles and setbacks.
Furthermore, through his philanthropic endeavors, Gates has persisted in inspiring and motivating others. His commitment to enhancing people's lives all over the world has resulted in billions of dollars being donated to charitable organizations. His accomplishments and generosity serve as a motivating example of the value of volunteering and using one's resources to improve society.
In the end, anyone who aspires to greatness can find inspiration from a successful person who serves as a role model. Successors can demonstrate extravagance in their own lives and have a positive impact on their communities and the world by realizing and putting into practice the lessons learned from luxury predecessors. In fact, successors can learn about the qualities and traits that helped their wealthy predecessors succeed, like hard work, dedication, and perseverance, by looking at their lives and careers. They can learn how to overcome the difficulties and obstacles they might encounter on their own path to success.