Shame and stigma: The taboo of menstruating in South Asia
The beliefs and practices that revolve around menstruation differ across societies. In some cultures, the menstruating women are victimised due to the regressive attitudes that exist around menstruation. In others, menstruation as a topic is not up for discussion; it is covered in layers of shame and stigma. Nevertheless, what remains common for the women who go under this natural biological phenomenon is that there exist different battles. Actually, these battles have to be fought primarily as a result of some concepts that render women dirty and their bodies polluted; as not sacred enough to befit daily activities. These beliefs reduce women into untouchables and sometimes compel them to live in isolation.
In the region of South Asia, the practices vary from culture to culture, and there is a stark contrast between urban and rural societies. In Hindu societies, families host figurines of deities in their houses that are worshipped regularly with full devotion. The concept of sacred and profane is very widely present in such families, and menstruating women are considered profane. Living in the same space as the god is sacrilegious.
In Nepal, 19% women are banished from their houses to 'chhaupadi goth', roughly translating to menstruation huts. Chhaupadi is a practice in the mountainous western Nepal that forces women to sleep and live in sheds for the duration of their period, due to the belief that menstruating women cause ill-luck to the family, crops, and cattle if the god is displeased.  The practice had been outlawed by the Supreme Court in 2005, and recently in 2017 was taken up in the parliament again because it caused death in huge numbers. In 2017 alone, the cases of Chhaupadi related deaths came up and it was immediately re-criminalised with a penalty for the offenders.
Despite this, the practice has not stopped. In interviews that were taken immediately as the nation was outraged by the frequent deaths that took place in western Nepal, the women were questioned if they would still practice Chhaupadior put their daughters through the same after the re-criminalisation and additional penalty. They responded that it was not up to them but on the very societies that coerced them to undergo such malpractice. Furthermore, criminalising the practice would mean filing formal complaints against the family members which is very unlikely. If the women had that kind of powers, they would not be banished to a shed in the first place.
Merely making and implementing of draconian laws is not enough because people house their belief systems in superstitious interpretation of religion. Vulnerable in those sheds, women fear snake bite and animal attacks, mosquitoes, asphyxiation due to inhalation of smoke from the fire built to fight the cold, and sexual predators among others. However, these families see it more deeming that a woman live in a shed outside the house in unsafe conditions just to prevent the house from being polluted by her presence. This all boils down to the fact that a death of a menstruating woman would be justified because at least, the god was spared from pollution, the crops and cattle were intact. It perhaps gets justified as a result of something she did, maybe touch a bottle of pickle, who knows?
A large section of the urbanised sectors lament, often in forms that take of troll posts and memes, about the so-called 'feminists' in the 'East' who limit their talk to menstruation to come off as empowered in contrast to the 'feminists' in the 'West' who battle real and important feminist issues like 'equal pay' and 'glass ceiling'. Dissecting this, it dawns upon a realisation that people in these societies regard the women who talk about menstruation in the open as aggressively progressive. Moreover, they would rather dismiss the topic as something irrelevant and consider talking about it lesser important than talking about other inequalities. However, it is only fitting to be vocal about menstruation as much as required.
We forget to remember that women in remote areas with poor access do not benefit from the choice between various menstrual products at their disposal. In India, less than 16% of the women use marketed feminine products. In various parts of the country, women use sand, or wood shavings or pieces of cloth. Now, the issues that arise are of infections amongst other things. To begin with, these products are unsafe and pose a threat of infections like urogenital infection and bacterial vaginosis. The cloths are repeatedly used without being sun-dried because of the shame of exposure of the used cloths to men and other women. What also prevents these women from using hygienic safe products is due to unavailability for several kilometres, unaffordability arising out of poverty, and embarrassment to ask for even a sanitary pad, especially from male shopkeepers. In fact, 23% of the girls drop out of school upon starting their menstruation. The Indian government, along with entrepreneurs, and educators have worked hard to ensure all women have access to sanitary products. However, the lack of funds, expensive to afford one-use products, unable to maintain quality of the low-budgeted products, and failure to meet the needs of all women in the country are some problems that are faced.
In Pakistan, 80% women do not have access to sanitary menstrual products. UNICEF reported that the biggest hindrance to sanitary conditions was prevented by the lack of washing facilities. In fact, for a country frequented by natural calamities and insurgencies in some areas, women should be educated and encouraged about using hygienic productssince there is always the likelihood of moving to temporary shelters in such circumstances. It was reported that a stunning number of girls are shocked upon menstruating their first time because they were not aware about it. In only a few years to follow, many drop out of school or stay absent from school when they are menstruating, thus hindering their education.
To sum it up, menstruation has been evolved as a shameful event in this part of the world. Menstruating women are shunned and indoctrinated as inferior and unchaste and they do not even fight against the practices but accept it as normal. Firstly, religion has a significant part to play as it is due to the god-fearing purity seeking individuals that seek to maintain the sanctity of their surroundings from where the concept of sacred and impure arise. But, how can any practice be religious if it causes the already disadvantaged more detriment? Secondly, unawareness and equating menstruation with shame and secrecy has worsened the situations to where women are not comfortable with their own bodies so much so that they from birth to death are unaware of their own anatomies. Where mothers are themselves not at peace with their body and bodily functions, passing it on to their daughters is difficult and discussing about it with their sons unimaginable. Lastly, this exclusion of men and terming menstruation as a 'woman thing' has led to men genuinely having no idea what the deal is about and why is it important for women to be safe, clean, healthy, and rested when they menstruate. Thus, a change is necessary by educating women, by subsiding sanitary menstrual products, criminalising discrimination against menstruating women, and by including men in this drive.
The drive for quality education worldwide, faces 'mammoth challenges'
Aligning inclusive, quality education with the Sustainable Development Goals (SDGs) was centre-stage on Friday, as the President of the UN General Assembly held a high-level interactive meeting for the International Day of Education.
"The education sector is wrestling with mammoth challenges worldwide", said Tijjani Muhammad-Bande, in his message for the day.
Listing them, he said there was a "precipitate decline" in the quality and standards of education; a widening knowledge gap between students in technically advanced societies and those in developing countries; a crisis of learning in conflict zones; growing school bullying, and "the declining esteem of the teaching profession" overall.
Mr. Muhammad-Bande maintained that today's education must "bridge the yawning gap" between the modern employment needs for specialized skills, and actual learning opportunities.
"School curricula have yet to anticipate and respond to workplace needs for hands-on, vocational, ICT applications, and sundry technical skills, while still advancing the traditional scholastic pursuits", he stated.
Moreover, he highlighted, "the significance of the deficits in education outcome becomes obvious when viewed alongside the spiralling population crisis".
Education in a crisis
The fate of school children trapped in conflict zones deserves even more urgent attention.
According to UNICEF, in 2017, 500 attacks were staged on schools in 20 countries worldwide. In 15 of those 20, troops and rebel forces turned classrooms into military posts.
Thousands of children were recruited to fight, sometimes made to serve as suicide bombers, or forced to endure direct attacks.
"The learning environment may also be rendered unsafe by gun-toting, machete-wielding, gangs and unruly youths, and by sexual predators on school premises", Mr. Muhammad-Bande said.
And natural disasters pose additional threats to the learning environment.
Cyclones, hurricanes and storms are among the climatic conditions that periodically wreak havoc on school buildings and facilities, making learning difficult, if not impossible.
"The choices that education stakeholders make have direct impact on various social groups, particularly, disadvantaged groups like rural communities, the urban poor, persons with disabilities, and women", upheld the PGA, noting that nearly two-thirds of the world's illiterate adults are female, mostly in under-developed countries.
Choice also becomes critical in the struggle to elevate the status of the teaching profession, recruit competent and motivated teachers, and expose teachers to innovative techniques.
But there are bright spots he said: "Forward-looking education policies have contributed to the attainment of SDG targets in some countries", asserted Mr. Muhammad-Bande.
And participants at this year's International Day of Education are given the opportunity "to share international good practices in inclusive quality education".
Partnerships are key
Education enhances the "analytical, inventive and critical thinking capacities of human beings", the Assembly President said, adding that in the process, it accelerates each nation's technological attainments and economic growth.
"When a society remains perpetually under-developed, it must among other things re-evaluate its education system", said Mr. Muhammad-Bande. "If the system is dysfunctional or does not facilitate the acquisition of pertinent knowledge and skills, the economy will, at best, stagnate, and at worst, collapse".
Bearing in mind the "tremendous amount of work" that lies ahead, he shared his belief that partnerships can play an important role in implementing and attaining the SDGs, which is why his office "has placed strong emphasis on engendering partnerships across key priority areas", including education.
In conclusion, Mr. Muhammad-Bande urged Member States and other key partners to examine the feasibility and value-added support in establishing a network of key existing education networks to exchange information and ideas, "including sources of support, relating to all aspects of education".
Power of education
"Education has the power to shape the world", Deputy Secretary-General Amina Mohammed spelled out at the podium.
"Education protects men and women from exploitation in the labour market" and "empowers women and gives them opportunities to make choices", she said.
Moreover, it can help change behaviour and perceptions, thereby fighting climate change and unsustainable practices. A quality experience in the classroom helps promote mutual respect and understanding between people; combat misperceptions, prejudice and hate speech; and prevent violent extremism.
"Without education, we cannot achieve any of the SDGs", Ms. Mohammed flagged.
And yet, with 2030 looming on the horizon, the world is lagging behind, prompting the Secretary-General to issue a global call for a Decade of Action, to accelerate the implementation of the SDGs.
"The situation in education is alarming…because of the crisis in the number of children, young people and adults who are not in education", as well as because many who are, are not learning.
And refugees and migrants face additional challenges.
According to the UN Office of the High Commissioner for Refugees (UNHCR), the proportion of refugees enrolled in secondary education is 24 per cent, only three per cent of whom have access to higher education.
"We have the power to shape education, but only if we work together and really bring the partnerships that are necessary to provide quality education", she concluded. "We have a duty to step up our efforts, so that quality education for all is no longer a goal for tomorrow, but a reality".
Invest in education
Action for "the four Ps on which our future depends", namely people, prosperity, the planet and peace, is imperative, according to the head of the UN Educational, Scientific and CulturalOrganization, UNESCO in her Friday message.
Although education is "a valuable resource for humanity", Director-General Audrey Azoulay pointed out that it is "all too scarce for millions of people around the world".
A global learning crisis, confirmed by the UNESCO Institute for Statistics, is a major cause for concern as it is also a crisis for prosperity, for the planet, for peace and for people", she said, urging everyone to take action for education "because education is the best investment for the future".
UNESCO has been charged with coordinating the international community's efforts to achieve SDG 4, quality education for all.
"First and foremost", the UNESCO chief said, "our Organization takes action for people, by making education an instrument of inclusion and, therefore, of empowerment".
Changing lives, transforming communities
For her part, Mona Juul, President of the UN Economic and Social Council, ECOSOC, maintained that education is "the most powerful means to escape poverty".
"It changes lives, transforms communities and paves the way towards productive, sustainable and resilient societies in which children – girls and boys – can reach their full potential", she expanded, urging everyone to strengthen their efforts to manifest a world in which every child receives a quality education that allows growth, prosperity, empowerment and so they can "make meaningful contributions to communities big and small, everywhere".
Frankly Speaking: School Safety as a Concept Matters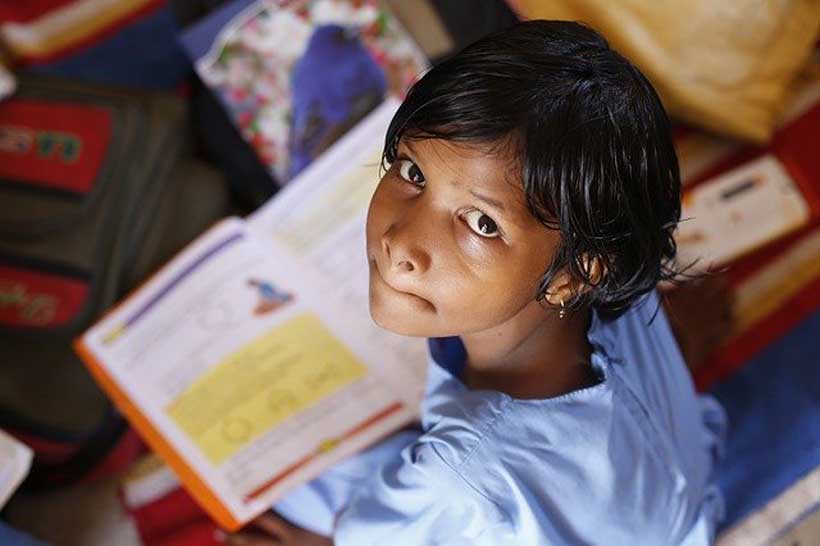 Safety in school is a microcosm of safety in society, its social institutions and beyond. Squelch, 2001, has defined, a safe school as one that is free from danger and possible harm, where non-educators, educators and learners can work, teach and learn without fear or ridicule, intimidation, harassment, humiliation or violence. To gain a better understanding of school safety requires close attention to the second part of this definition, that stress an environment which provide physical, social and psychological safety to every individual in school. It is possible with whole school approach. For this schools must link their safe school policy to the school ethos and values, curriculum, interpersonal relationships, effective partnerships with parents and services in the wider community. Though creating safe learning environment is normal part of a school's mission statement (Harris, 2011), but most of the times the narrow focus on security in schools undermine the effectiveness of the costly measures that are adopted. This prevent administrators from taking actions to address the overall quality of the educational environment.
Current Scenario
In the last few years, crimes against children, from murder to rape to sexual assault, has made Indian schools realize the importance of having a proper security arrangement to meet unsafe eventualities. But, a large number of schools across the country are still to develop approaches to create safe and sustainable school environment. The question that remain is; what concrete steps have the government and private schools taken to provide school safety? What safety norms have they set for the school? Unfortunately, schools compromise gravely over the safety norms, even the schools that charge exorbitant fees for tuition, transport and hobbies, are unable to curb the increasing unsafe incidents within the schools.
Issues and Challenges
Certainly, developing school safety strategies is not easy especially in the current times when there are many potential threats to school safety. But it does not mean that schools can have a casual approach to safety of students. It is upsetting to note that having most modern technology these schools are not able to supervise their students more carefully. I think the safety measures that our schools had generations ago were safer than those with modern technology today. The old security systems were having a staff member stationed at the toilets, corridors and near gates who were vigilant enough to take care of school safety and avoid any unsafe incident to happen. In the present times schools do have CCTV installed, but not a dedicated security team to monitor cameras. It is hardly monitored. Thus it's time for school leaders to have a proactive approach to deal with safety issues. School leaders need to motivate and engage staff, students, parents and the broader school community in the direction of creating a safe school environment that is both measurable and prevention-focused rather than solely reactive.
Case
I would like to bring a case of Rightway English Medium School located in Baroda. A school that has started four years ago has already set a benchmark compared to many big city schools when it comes to school safety and inclusive policy. The school has a safety policy at place and has formed a safety committee that includes teacher representatives from each section, student representative from each section and a peon. CCTV cameras are installed at strategic locations across school premises to ensure that a child's day-to-day life in school is constantly being monitored and recorded for safety purpose. The school is vigilant and constantly on the lookout for any forms of child abuse, whether physical, emotional, or sexual. The staff is trained to understand key indicators of child abuse, and be prepared to respond instantly to inappropriate or harmful behaviour.
Every student in this school is provided with an RFID Identity Card. The identity card does more than just carrying information about the child. It helps the school leader to keep a check on their presence and at the same time message is conveyed to parent about student attendance. Every student thus is monitored in the school premises as it helps schools prevent from getting involved in any wrong moves. While surveillance cameras are used to monitor student activities, with security system, school make sure that students are at the right place at the right time, avoiding any hassles. School management has also train the school students to report any suspicious activities to the concerned person, by teaching them the importance of school safety and security. The school organize several activities at different levels to create awareness on safety and vigilance. Students organise a special assembly once in a month to sensitize students about the various wrong practices and how one should be vigilant.
Last Word
Usually the only effort in the name of safety put in by a large number of schools today are various circulars time and again issued by the school boards. These circulars keep advising schools to ban corporal punishment and use confidence building and positive strokes to improve the performance and behaviour patterns of the children. But the need of the hour is that schools have safety prevention and preparedness measures on a continuum and evolve and adapt to changing circumstances without losing the sight of primary objective of educating their students. School leaders should therefore recognize the continuum of threats to the safety of their schools and respond with a continuum of prevention and preparedness measures. This type of comprehensive and balanced approach to school safety is supported by decades of research and experience.
From Wall-Less Design to Robotics Training: Meet the 16 Schools Defining the Future of Education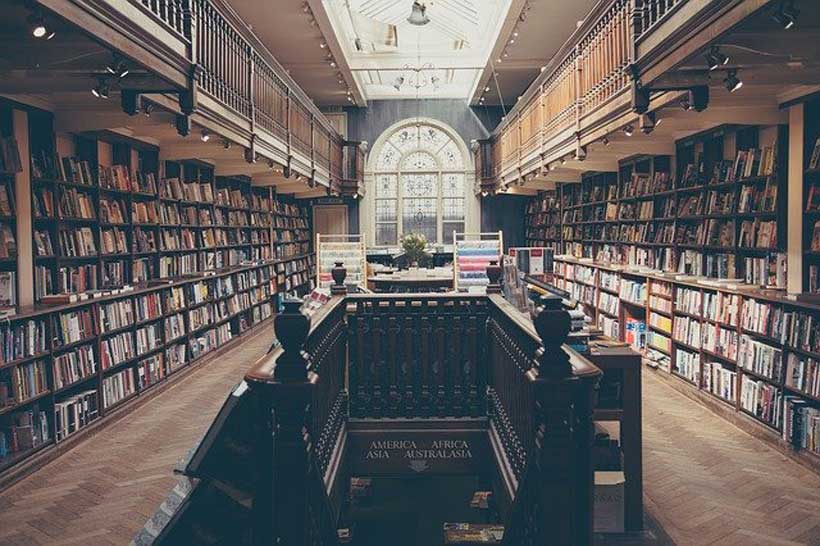 The World Economic Forum identified 16 Schools of the Future – defined as schools, school systems and programmes – that are playing a critical role in preparing the global citizens and workforces of the future. Located in five continents as well as in developing and developed economies, and collectively reaching nearly 2.5 million children, these schools represent public-private collaborations to improve education systems with strategies including aligning curricula with future skills needs, training teachers in the latest industry practices and providing hands-on education experiences for students.
A new white paper, Schools of the Future: Defining New Models of Education for the Fourth Industrial Revolution, published today, outlines a framework to define quality education in the Fourth Industrial Revolution – Education 4.0 – and shares key features from innovative education models. In parallel, the Forum is launching the Education 4.0 initiative to mobilize multistakeholder collaborations to accelerate the scaling up of best practices and enable system-level transformation in education.
Defining Education 4.0
Through a consultative process with educators, policy-makers, business leaders, EdTech developers and experts, the World Economic Forum has proposed eight shifts within education content and experiences to define quality education in the Fourth Industrial Revolution. The framework serves as an important first step in setting the direction of innovation in education and reviving it as a means to improved social mobility and inclusion.
According to the report, innovation-driven economies and increasingly interconnected and interdependent societies demand that children develop four key skill sets: global citizenship, innovation and creativity, technology and interpersonal skills. Fostering these skills will require a shift towards radical new approaches to learning that are personalized and self-paced, accessible and inclusive, problem-based and collaborative as well as lifelong and student-driven.
Schools of the Future
The Green School (Indonesia): This school has a wall-less, open-air design that enables students to be directly connected to the surrounding nature. The school's physical layout supports its curricular focus on sustainability and real-world application. For example, students at the Green School have designed and built a usable bamboo bridge over a river and a new sustainable hydropower system for the school. Today the school uses just 10% of the energy consumed by other schools.
The Kakuma Project, Innovation Lab Schools (Kenya): Although currently in the process of building a physical school for this programme, the Kakuma project has already created a movement of 375 educators throughout 75 countries who provide lessons to children at the Kakuma Refugee camp via Skype. A foldable solar panel is used to ensure that the camp has a sustainable source of energy to support distance learning. The programme also trains local teachers in the implementation of a new curriculum based on the Sustainable Development Goals.
The Knowledge Society (Canada): This after school programme was designed to mirror the learning and working environments of major technology companies, exposing students to the most cutting-edge innovations. The programme partners with businesses to enable their students to consult private-sector leaders about real challenges within the company. By the end of the programme, every student has developed their own disruptive company.
Kabakoo Academies (Mali): Kabakoo works closely with local businesses to help their students identify issues within the community that require innovative and urgent action, helping them to rapidly develop market-ready prototypes through a sustainability lens. For example, since the programme's launch in 2018 students have designed and implemented a system for monitoring the air quality in Bamako, which includes installing air monitors throughout the city and using an online platform to track trends.
TEKY STEAM (Viet Nam): This network of labs in Viet Nam offers children ages 6-18 courses in technology, including programming, 3D printing, robotics and virtual reality. It is the first of its kind in Viet Nam and students have already won a number of national and international competitions in coding, robotics and other STEM fields.
Accelerated Work Achievement and Readiness Programme (Indonesia): This programme collaborates with more than 65 businesses in the country to provide workplace readiness opportunities for students, starting at high school age. The programme's pilot trained more than 4,000 students, 98% of which were placed in on-the-job training and one-half of whom are already employed.
iEARN (Spain): With headquarters based in Spain, iEARN is a global platform for exchange between more than 2 million children worldwide. Children collaborate in global teams on projects promoting global citizenship through iEARN's project-based learning framework and digital platform, which connects children in classrooms in various parts of the world.
South Tapiola High School (Finland): This school focuses on fostering independent thinking, while also helping students develop the interpersonal skills needed for the future. Each student goes through the School's Young Entrepreneurship Programme, in which students collaborate in groups over the course of a year to design and create their own businesses.
Pratham's Hybrid Learning Programme (India): There are no teachers in this programme, which involves more than 90,000 children in India. Instead, local volunteers act as facilitators for entirely student-led learning. Pratham provides a bank of project ideas related to health, the arts, financial literacy and entrepreneurship, and student groups choose which projects to pursue.
Anji Play (China): This curriculum – used throughout one school district in China – focuses on tapping into children's natural curiosity and allowing them to learn entirely through play. Teachers create an environment for children to self-direct play at their own pace, conduct observations of the children's interactions and guide reflection discussions after play experiences.
Prospect Schools (USA): This network of schools was designed with a focus on inclusion. Each class is designed to be diverse and inclusive, ensuring a balance of student race and ethnicity, fluency in English, gender, gender identity and sexual orientation. The school hires teachers to mirror the diversity of their student body and teachers attend regular equality and inclusion trainings throughout the year.
Tallahassee Community College, Digital Rail Project (USA): Learning in this programme takes place in 8-metre long trailers. These are fully equipped with the latest technologies, including robotics, 3D printing and virtual reality, and deliver STEM learning to Tallahassee's lowest-income neighborhoods. Children receive digital skills passports, which allow them to connect the skills learned in any given lesson with future careers.
Innova Schools (Peru): This network of schools in Peru and Mexico uses a blended learning model to tailor education for each student. Approximately 70% of student learning takes place through collaborative projects, while the rest is dedicated to independent education via online platforms. The school's physical spaces were designed to support new approaches to learning and include features such as movable walls.
British School Muscat (Oman): This school's curriculum focuses on discovery learning, an approach where multiple subjects are integrated into collaborative projects focused on the experience rather than the final product or answer. This interdisciplinary approach enables students to draw interlinkages between various content areas and focus on the specific skills to apply that content to the real world. The school is collaborating with the Government of Oman to train teachers throughout the country in this methodology.
Skills Builder Partnership (United Kingdom): This partnership of more than 700 organizations and schools is built around a co-designed framework for fostering the skills of the future to ensure alignment in the approaches used to foster those skills at school and in the workplace. Teachers in 12 countries are currently using the Skills Builder framework and similar approaches to foster those future skills. Each student in the partnership participates in work-based education experiences in which private-sector partners also employ the same skills framework.
Skilling for Sustainable Tourism (Ecuador): This programme engages Ecuador's Ministry of Education and Ministry of Tourism, tourism industry leaders and local schools to design education that directly contributes to shaping the future of the sustainable tourism industry, a sector that employs a high number of youth. A steering committee of private-sector leaders supports alignment between the programme's curricula and future employment trends.
Activating Education 4.0
Systems-level change is needed to realize Education 4.0 for all children. There are more than 260 million children out of school today, and an additional 617 million children in school, but not learning adequately. Even those enrolled in relatively well-performing education systems are often missing the core tenets of future-ready education. Without urgent action to address these gaps, more than 1.5 billion children could be left unprepared to fulfill their potential by 2030, posing risks for future productivity and equality. The Schools of the Future can serve as inspiration for leapfrogging to the education of the future for those children who lack access to schooling, and as a vision for changing content and experiences for children currently enrolled in schools, system-level change is needed to realize Education 4.0 for all students.
To facilitate the transition to the education of the future, the World Economic Forum is launching the Education 4.0 initiative as one of five Forum-led flagship initiatives of the Reskilling Revolution platform, which aims to provide better jobs, education and skills to 1 billion people by 2030. The initiative invites education ministers, finance ministers and chief executive officers from business who are champions of education as well as other stakeholders to join the Forum platform to define and implement a holistic action agenda to realize Education 4.0.
"There is clear consensus that education systems must be updated to ensure children become productive, innovative and civic-minded members of society. Educators, education and finance ministries, and private-sector leaders have a moral and economic responsibility to co-create and implement new models to ensure that all children are prepared for the future. This is why the World Economic Forum is launching the Education 4.0 initiative and developing a community of leading champions for mobilizing change on this agenda," said Saadia Zahidi, Head of the Centre for the New Economy and Society and Managing Director of the World Economic Forum.
The initiative aims to mobilize key stakeholders in transitioning to Education 4.0 and reaching 100 million children and teachers by designing and implementing the schools of the future; empowering teachers to lead the education transformation; codifying and scaling up best practices through policy and increasing connectivity between schools and school systems for global best practice exchange.
"Education 4.0 and the Schools of the Future provide great guiding principles for creating learning environments that support children's future needs. Teachers are the key to unlocking this new type of learning and require targeted support from public- and private-sector leaders to make this vision a reality", said Andria Zafirakou, Teacher, Arts and Textile, Alperton Community School, 2018 Global Teacher Prize Winner.
Platform for Shaping the Future of the New Economy and Society
The Schools of the Future Report and the Education 4.0 initiative are part of the World Economic Forum's Platform for Shaping the Future of the New Economy and Society. The platform provides the opportunity to advance prosperous, inclusive and equitable economies and societies. It focuses on co-creating a new vision in three interconnected areas: growth and competitiveness; education, skills and work; and equality and inclusion. Working together, stakeholders deepen their understanding of complex issues, shape new models and standards and drive scalable, collaborative action for systemic change.
More than 100 of the world's leading companies and 100 international, civil society and academic organizations use the platform to promote new approaches to competitiveness in the Fourth Industrial Revolution economy. They also deploy education and skills for tomorrow's workforce, are creating a pro-worker and pro-business agenda for jobs, and are looking to integrate equality and inclusion into the new economy.