Post 19th Congress of CPC: Where does Xi Jinping leads China to?
Xi Jinping "The Dream Seller"
Xi started 2018 by dream-selling that all rural Chinese living below the poverty line would no more be poor by 2020. Internationally he projected himself as the crusader for world peace and climate change, insurer of international order (Despite ignoring the ruling of PCA and violating UNCLOS), with a resolve to push through Belt and Road Initiative (BRI) to fulfill Chinese dream. It indirectly amounts to declaring himself as tallest leader on the planet, in the manner he got himself re-elected for second term and did everything possible to make himself great under the banner of 'Making China Great'. He seems to start 2018, assuming that the world accept him as tallest autocratic leader, as China has accepted him without worthwhile checks and balances.
Post 19th Congress of CPC1, Xi Jumping's election, enshrinement of his thoughts and ideas like BRI in the Chinese constitution, resulted into his self achievement of a parallel status to Mao Zedong in China. He has been on a title grabbing spree holding over 12 top class appointments in China. It includes becoming the Commander in Chief of Joint Battle Command of PLA, and now reorganizing CMC as its Chairman, with his loyalists holding top hierarchy, to rein PLA for him. He was able to sell the dream of prosperous life and freedom from poverty. He also demonstrated that mainland China is the safest place in the world with no terrorist attack so far1, in an era when no country feels safe from terror attacks of varying variety (Even if amounted to overlooking some Pakistan based militant groups support to ETIM, active in Xinjiang, isolation in support to Masood Azhar).
His anti-corruption drive was most popular amongst masses seeing powerful people in jail, notwithstanding the accusation of systematically eliminating the entire dissenting elements and all his possible competitors through every possible means including this drive. Many critiques in China and abroad feel that his real achievements do not match his elevation to the status of Mao, which would have definitely created some disgruntled elements in his system, and powerful lobbies who may be quiet now, because disagreeing with Xi 'The Core' is anti national and may lead to jail.
Internal risks ahead for Xi Jinping: creation of a boiling pot?
2018 sees 'Financial Battle' as the greatest challenge for Xi Jinping. Despite global slowdown his record of financial growth has not been good. He took over in 2012 with 7.9 percent GDP growth and his economist does not see him going beyond 6.5 in 2018. It is quite clear to the dream seller Xi Jinping, that so long he delivers economically, the people will tolerate his autocracy, and his opponents will be quite. So long CPC ensures economic progress and the people of China get a decent life, they will tolerate the forced praises of Xi Jinping. When his regime stops delivering economically, the democratic winds will start flowing from Hongkong and Taiwan, and the educated youth may not tolerate the autocratic system of Xi Jinping, having no worthwhile grievance redresser mechanism. After all China is third most popular educational hub, with largest number of PhD's in the world, where population understands the entire power play. Xi's loyalists assuming every key appointment in China including chiefs of State Owned Enterprises (SOE's), which are surviving on bank loans. They cannot be assumed to be quiet forever. Hongkong continues to protest for more autonomy (the last one in the beginning of 2018, in City Square). Xi realizes the need for economic delivery and he continues to repeatedly emphasise on success of BRI. He did deliberate on economy in a mega economic conference, but his catchy slogans like "Xi Jinping's Economic Thoughts on Socialism with Chinese charecteristics in New Era" have to deliver.
Riding the Tiger: PLA
Suppressing/sidelining PLA is like riding a tiger, because historically PLA had a major role in creation of PRC and has been having a stronghold in the CPC. In successive reorganizations of PLA, anyone who thought differently than Xi Jinping has been sidelined, with his puppets propped up including manning CMC. This has created a powerful lobby which has suffered in such reorganisation, with hidden potential to explode. Xi is also planning another watchdog body 'National Supervisory Commission' likely to be above law indicates that dissent has no place in "Socialism with Chinese Characteristics for a New Era" and adequate 'Revolutionary Tampering' will be resorted to quell dissent. It will also make PLA commanders extra cautious in exercising command, causing further disgruntlement. In fact Xi is pushing his country to a state where there is only one leader and everyone else is a worker. It is also fair to assume that whenever anyone gets more than his dues, everyone else becomes jealous of him and disgruntled, hesitant of cooperating willingly with him thus creating a boiling pot.
China can boast of speeding up its ammunition manufacture by utilizing robots, but with over centralization of power, the PLA hierarchy also has no choice but to behave like robots and no scope for dissent which is not a very happy state of affairs for any military force. It is learnt that PLA sidelined more Generals in anti corruption campaign than poor performers in any war, with suspicion of falling out of Xi's thinking, besides genuine corrupt cases.
Amongst many firsts post !9th Congress, China places its internal security force PAPF being placed under CMC, which is being managed by loyalists of President Xi Jinping. Message which comes out is that the internal security will also have much better grip of CMC and the role of NPC under which it has been traditionally, will have a limited role. The speculation can also be that with total autocratic style of hierarchy, China may be expecting much greater dissent than earlier.
No dissent with "The Core" XI Jinping, or be declared anti-national: A new normal
The biggest threat to China comes from within. The viability of "Implosion theory" is worth analysation with a totalitarian regime. Besides taking control of powerful PLA, with dissenters sidelined, some powerful civil members who held important positions in CPC, and booked under anti-corruption drive also add on to this lobby of disgruntled elements. The resolution of 19th Congress includes that adequate 'Revolutionary Tampering' will be resorted to quell dissent even in the society. The legal system stands hostage to party leadership justifies the boiling pot theory. The people's belief that Xi will make China great and his popularity amongst the masses is his greatest strength, a dent on which is a great risk. Some of his actions like forcing Christians to replace Jesus Christ photos by Xi Jinping's photo to avail government benefits, laying restrictions on religious practices on Uyghurs' in Xinjiang, use of force in trying to prevent democratic thoughts and autonomy in Hongkong may be too risky, as it may break the internal cohesion of China. Xi's efforts like forcing students to read Xi's thoughts (Equivalent of Mao Redbook) can be seen as an effort to change societal fabric may not go very well in China of New era having educated population. The strict censorship of media and internet, and electronic isolation of thoughts indicates attempt to bring societal changes in a manner that chances of student unrests/disagreements are minimized.
With Xi Jinping holding all key appointments with no room for dissent, the over-centralisation of power with him will lead to decision paralysis, with everyone in governance looking up to him for every decision, which might affect effective execution and growth of the country.
External Risks for Xi Jinping: Has he pushed others together?
The second major risk comes from reactions of the external environment to the autocratic, over ambitious Xi Jinping challenging the entire global system. Xi  has left no ambiguity in conveying that he wants to 'Restore' China's position as the 'Global Superpower' replacing US, and have a world class military by 2050.He has forced other countries not in tune with him, and some neutral countries to come closer to US against his aggressive designs. His direct threats to Taiwan and indirect ones to potential adversaries in his speech in 19th Congress, and the Resolution thereafter, indicate unprecedented arrogance. The threat to Taiwan, is being demonstrated with increased number military drills and air exercises around Taiwan, notwithstanding the Tsai call for mainland trying to destablise the region.
China's aggressive posture is visible in incremental encroachment of features and converting them into islands in South China Sea, stretching its sovereignty claim as per its perception based on impractical historical logic, over-riding UNCLOS and ruling of Permanent Court of Arbitration in favor of Philippines. Having done that his claim to be "Insurer of world order and peace" in his New Year message of 2018 does not make sense to the world outside China. China also continued to convert features to islands to military base (Announcing completion of infrastructure development in Ferry Cross Reef), without any physical opposition by taking advantage of window of opportunity due to US engagement with North Korea, Afghanistan, and controversies regarding Iran and Israel, besides certain internal controversies. China may have projected North Korea as a concern and supported UN sanctions, but the alleged leakage of oil despite, more so with impounding of Hongkong ships by South Korea, keeps China under scanner for not being serious about UN sanctions.
His direct messaging for PLA to be ready to realise China's reunification at any cost (Implying use of force), take expeditionary roles to ensure world peace, leaves no doubts about his hegemonic design and uncontrolled autocratic stance. He challenges the law based global system but wants to impose it inside China. This has pushed all other powers which are immediately affected by it, to get closer. The Quadrilateral Security Dialogue (QUAD) may be at official level talks on sidelines of Association of Southeast Asian Nations and East Asia Summits, to discuss regional and global cooperation in Manila may be an old idea with limited scope today, but it signals thinking and talking about balancing China's growing assertiveness. The signal seems to have reached China as its foreign office shows concern that it should neither be politicised nor exclusionary. It is seen that China is trying to deal with each country bilaterally, thereafter.   Malabar exercise in Bay of Bengal and global use of word 'Indo-Pacific' instead of 'Asia-Pacific' (cutting out China from it), Asia- Africa Growth Corridor are some examples of it. Quad may not be a relevant balancer today, but it may become formal, relevant and powerful in future, in case Chinese stance continues to be aggressive.
Notwithstanding larger than life image of Xi Jinping inside China, Post 19th Congress most reactions from other countries do not indicate any global swing in Xi's favor. Pakistan, the closest ally of China refused to accept Yuan as global currency in Gwadar SEZ in favor of Dollar initially, till US announced cuts in financial aid. It pulled out from Diamer-Bhasha dam deal over China's 'too strict' conditions. CPEC is being criticized in Pakistan to be against their interest, raising questions on viability of CPEC. In fact China itself has apprehensions on CPEC, concerning security and corruption of officials, and has recently stopped its fund flow to Pakistan to revisit terms and conditions, leaving some other energy projects in jeopardy. Nepal has already scrapped the deal of $ 2.5 Billion Budhi Gandaki hydropower project. Its BRI programs seem to be slowing down after symbolic progress initially, starving for funds.
While Xi may claim to have reached in US neighborhood for investments in South America, as a counter to US influence in South and East China Sea, but his idea of replacing US as global peace provider is still not acknowledged by anyone and does not indicate the practicality of its dream of being leading superpower. If China's Defense budget for 2017 was $ 215.7 Billion and US had allocated $ 611.2 Billion for defense (SIPRI Factsheet), there is no way that it can replace it as global security provider. The largest military need not be the best in the world, despite such aspirations. In my opinion his ambitions, aggressiveness and arrogance is moving faster than its capacity building. Xi's idea of proving to the world that the authoritarian, socialist model of governance with Chinese characteristics in new era is better than liberal democratic model of West has no takers. China's  next door neighbours like Nepal going for complete democracy and Vietnam moving towards more liberalism post 19th Congress justify the point.
The global strategists have reason to expect a more confident, assertive, foreign policy from China in light of Xi Jinping's announcement that China would continue to seek a greater role in world affairs in a new era, as it strides towards the global centre-stage. He is following it up with military build-up in expeditionary design in places like the South China Sea, and soft power play through economic schemes like the BRI.
History is full of examples where a totalitarian regime whenever started making threatening postures with no internal checks and balances, it led the country to disaster, like the way Hitler led Germany to a disaster when his ambition grew beyond his capability. It also need to be noted that in future the idea of having one or two superpowers is getting outdated, because all countries work as per their national interest and do not follow the dictate of any one country. North Korea standing up to US, Vietnam standing up to US and China, India and Bhutan standing up to China in Doklam stand-off, are some examples to prove that a well determined country cannot be forced to adopt a particular course by any power.
Strategic Encroachment in India's Neighborhood, post 19th Congress
Post 19th Congress of CPC, China continues to encroach in Indian neighbourhood without talking about the core issues and points of divergences as earlier. To that extent I do not think 19th Congress of CPC has made any major difference to India China relations. While China has talked of better relations with India in 2018, but the visits of its Foreign Minister alongwith Russian Foreign Minister did not yield anything worthwhile, with each side quite firm on its stance on issues of divergences like BRI.  On the controversial border issue there is a crying need of delimitation, definition and demarcation of LAC, and the demarcation be known to the troops manning it, if both sides want to avoid stand-offs. The Chinese however seem to be singing the old tune of better border management and confidence building measures to prevent it, which to my mind is a quick fix solution; with China again postponing the core issue even after 20th round of talks.
The only difference which affects India indirectly is that some of our common neighbors may give in to more aggressive 'Chequebook diplomacy' and 'Infrastructure diplomacy' of China or may get coerced/influenced by it. China's decision for extension of CPEC into Afghanistan may affect Indian influence in that country. It indicates the clear strategic intent of getting Afghanistan into its strategic orbit, attempt to play as a mediator between Pakistan and Afghanistan by 'Infrastructure diplomacy', take Afghanistan away from US strategic space and Indian influence, mitigate Indian Chahbahar connectivity, besides  using Afghanistan mineral resources. China has achieved rail connectivity with Iran, which does generate fresh concerns for Washington.  Maldives signing FTA with China, land grabbing efforts of China in Sri Lanka, Bangladesh, Myanmar, Nepal and Pakistan are few such examples affecting Indian security adversely for which India needs to find an answer.
China is also trying to play the role of mediator in Rakhine state of Myanmar, emphatically increasing its influence over Myanmar, advertising its capability for humanitarian development, checkmating Indian stance towards Rohingyas to show India in poor light. China is not concerned about the terror potential of Arakan Rohingya Salvation Army duly supported by ISI/Pakistan. China with little investment of money power expects to get a pat from UN, as a responsible state .
On diplomatic side India needs to not only 'Act east' but 'Act west' also. India is better located to be the hub of global sea lanes with lesser choke points either side, and is working towards this capability to provide an alternate model of global connectivity like Asia- Africa Growth Corridor connecting further West.2 Domination of Indian Ocean is going to be another strategic competition, which will become unavoidable in due course. China can keep increasing bases in Indian Ocean, but whether they will be its strength or vulnerability will be a question mark due to distance involved, choke points and growing strength and operability of Indian Navy with other global Navies.
What Next?
The National Security Strategy of United States calls China and Russia as competitors3. Although rubbished by China as 'Cold War Mentality', still brings the inclusion of China into a new arena of cold war with many more regional players getting in, looking for check and balance to aggressive China, even if they do not say so openly. A beginning of new cold war which may lead to a trade war is evident and reality. While China may be confident to ensure that the 'Implosion theory' will not work by its super strict checks, but will this narrative sell outside, I have my doubts. It remains to be seen that a country having an autocratic system, with only one decision maker and rest executers, with educated population will continue in this form for decades. Any slowdown in economy might result in democratic winds flowing inside to an extent that it may be difficult to control. The exact evaluation of Yuan is a suspect hence China may claim to stand tall on economic front, but is there a bubble inside only time will tell.
The views expressed are of Major General S B Asthana (veteran) and do not represent views of any organization. The General  is reachable on Facebook, Linkedin, Twitter and Google+ as Shashi Asthana, also on website http://www.asthanawrites.org 
References
Resolution of the 19th National Congress of the Communist Party of China on the Report of the 18th Central Committee, October 24, 2017, Xinhuanet.
Asthana S B, Opinion: What does Xi's autocratic position mean for India?WION News, December 07, 2018. URL http://www.wionews.com/world/opinion-what-does-xis-autocratic-position-means-for-india-26100
 National Security Strategy of United States of America, December18,2017.  https://www.whitehouse.gov/wp-content/uploads/…/NSS-Final-12-18-2017-0905.pdf
The Mystery of China's Internment Camps: Genocide of Uighurs
Human rights abuse is not an alien concept to the world, especially over the ghastly events posted through the two decades into this century. Whether it's the mutiny in Syria leading to the rise of ISIS; dismembering the regional population, or the massacre of the Rohingya community at the hands of the draconian military of Myanmar; trudging the Muslim minority under the most inhuman conditions known to mankind in the name of ethnic cleansing. Even the lockdown of innocent Kashmiris, under over-the-top scrutiny and extremist mindset of the BJP-championed government of India, has been the highlight in the discussions heated in the Human Rights Councils around the globe. However, none of the human rights violations have been so systematically concealed that the very existence of a genocide is rendered a rumour for years and continues to challenge the authenticity of the news coverage obtained in today's modernised world. The genocide of the Uighur Muslim Community in China is an accurate example of such a pogrom; the community being deliberated to renounce their faith and being subject to servile conditions, incarcerated in controversial camps under the prevailing communism in China.
Xinjiang is the extreme western region of China and enjoys the entitlement of being the largest autonomous region of the mainland yet still being a notch lesser in degree from Beijing. However, the self-governance status is as superficial and contrasting to the status of Taiwan; little to no discretion awarded to the region yet still hailed as autarchic. The Uighur community decent from the Turkic ethnicity and make up about 50% of the total population of Xinjiang, a tally totalling to about 11 million people. China was accused in the preceding years of intense surveillance of the Uighur Muslims eventually escalating to the point of being taken captive in internment camps; being forced to learn mandarin, pushed to relinquish their religion and even forcing Uighur women to marry non-Uighur men in a systematic attempt to erase the community from the region in a gruesome exercise that could only be described as an 'extermination' as per the definitions of The United Nations.
China's position over the state-run genocide has stayed intricate over the years, since the initial reports of the internment camps breezed to light through international media and local activists. The Chinese officials claim that the world outside doesn't realise the true essence of the situation in Xinjiang. The Chinese authorities have labelled the genocide as 'Defence' and 'Retaliation' against the specific groups of Uighur militants operating to bombard China with rampaging violence pivoted on the grounds of ethnic separation in the region; a movement sighted by China Communist Party as an effort to gain independence from China stemming from the brief campaign launched back in the 20th century before the communal population submitted to Communist China in 1949. China has repeatedly denied the accusations of 'Ethnic cleansing' and has continued to push the narrative of conducting 'Vocational Camps' for willing participants to fight against the militants instead of running internment torture camps to decimate the entire community.
While the world has remained dormant over the excessive brutality within the borders of the People's Republic, the apparent heat of the genocide is pervading over China under the communist ideology posed by President Xi Jinping. His extremist comments have incited a crunch against not only the Uighur community but the Muslims residing all over China, being forced against fasting in Ramadan and even being mocked in daily prayers and for wearing veils. The recent movement in Xinjiang is projected as a programmed skit to promote the Han Chinese community in the industrial flourish of the region, thereby settling the non-natives and skimming the Uighur population gradually. The United Kingdom has continually threatened sanctions over China and even the rising Biden administration in US has addressed the genocidal tendencies within Xinjiang on the account of utter violence and discrimination. However, no substantial efforts have been taken to even probe into the situation let alone resolve it. As ethnic and religious violence continue to rage under the arching communist regime of China, a little more than critical comments and envisioning threatening policies is required from the global community to relieve Uighur's from their misery.
Nanjing tragedy – massacre or "incident"?
On December 15, China was marking the 80th anniversary of the Nanjing massacre by Japanese troops.
In Japan, they avoid using the term "massacre," however, so when covering the tragic event the local media referred to it as the "Nanjing incident."
In December 1937, at the height of the second Sino-Japanese war, Japanese forces entered the city of Nanjing, then the capital of Nationalist China, which had been used by the Kuomintang government as its headquarters since 1927. The Chiang Kai-shek government had earlier decided to move the bulk of its forces out of the city, leaving behind just a small garrison. All that time, the citizens were kept in the dark about those plans. Moreover, they were prevented from escaping, even though there still was plenty of time to evacuate the civilian population. As to the Japanese, in Nanjing they didn't encounter the serious resistance they had faced in the battle for Shanghai. And still, in addition to mass-scale looting and torching of houses, they staged a real bloodbath killing thousands of unarmed city residents and POWs. Judging by numerous accounts of that massacre, including by a handful of Europeans who remained in the city and were spared by the Japanese, who agreed to place them in a special "safety zone," it seems that the city was being overrun not by soldiers but a giant crowd of characters from American movies about sadistic serial killers. The elaborate torture and murder of pregnant Chinese women was especially shocking.
The reasons for such behavior by the Japanese military still defy a clear explanation. One thing is clear, though: Japanese militarism as a phenomenon is characterized by the complete loss by politicians of control over the military and of officials closely associated with it. That being said, senior officers, unlike the "field generals," were often unable to prevent the atrocities committed by the lower ranks that quickly became widespread. Unlike in the Navy, the system of personnel training in the Imperial Army allowed uneducated conscripts from peasant families to rise to the rank of officers. A chance to feel oneself as part of the "military caste" and traditions of the samurai, which their ancestors could not even dream of, might be a reason why many of those new officers began to "revel" in their own power. At the same time, medieval customs, like testing the sword's sharpness on unarmed people, and ritual cannibalism were coming back. Japanese newspapers of that period wrote about two officers in Nanjing who competed who of them would chop off more heads, thus executing hundreds of people.
It was not until the close of World War II that the events in Nanjing attracted international attention, as even the Kuomintang propaganda had been keeping mum about it. The Japanese militarists committed countless other crimes, but for them the Nanjing massacre carried a special meaning, not because of the number of victims, but because of the reputational risks it posed for the imperial family, since one of their members (Prince Yasuhiko of the Asaka clan) was the one who personally supervised the capture of Nanjing. After the war he was not put on trial and enjoyed immunity granted to members of the imperial family, with the full consent by the US occupation authorities.
In 1948, the case of the Nanjing massacre was considered by the International Military Tribunal for the Far East, which handed down two death sentences. The tribunal determined that more than 200,000 people were killed in Nanjing. A year before that a series of "smaller courts" held in China, including in Nanjing, put the death toll at 300,000.
In post-war Japan, the "Nanjing Incident" remains a much-disputed issue giving rise to all sorts of conspiracy theories concerning not only the historical past, but also present-day relations between Japan and China.
These include attempts by the so-called "revisionists" to question both the methods of counting the victims (with just 40,000 mentioned as the lower limit) and the very fact of the Nanjing killings.
Meanwhile, a movement that emerged in Japan during the Cold War period, led by representatives of the country's academic community, people of the arts and members of the teachers union, challenged the way historical facts, including the Nanjing massacre, were presented in school textbooks. However, their activities started to die out during the 1990s, when the nationalists, opposed to the "masochistic view" of history, began to play a bigger role in Japanese politics.
The famous Japanese writer Haruki Murakami took a lot of angry flak from the extreme right-wingers when in one of his books, published in 2017, he had one of the characters reflecting on the question about "the difference between 100,000 and 400,000" of people killed.
Getting back to the present, there is one question that is begging for an answer. Tokyo's policy towards China was one of the biggest achievements of Prime Minister Shinzo Abe, who stepped down in September 2020. Amid a deep crisis that Japanese-Chinese relations found themselves in in 2012, due to the inability of the Democratic Party, which was in power before him, to stand up to the nationalists' populist actions, during his eight-year premiership Shinzo Abe managed if not to make them friendly, then at least to restore "normality." Moreover, in solving this difficult task, he neither made any concessions on key issues for Tokyo, nor irritated Washington, which had its own plans for Beijing. At the same time, Shinzo Abe continues to be viewed in East Asia and also in the West as a "hawk," whose statements and even some symbolic gestures clearly smack of revisionism. On one occasion, for example, he was photographed at the controls of a Japanese-designed fighter with "731" painted on its fuselage, evoking clear associations with the Japanese Unit 731, which was testing bacteriological weapons on humans in Manchuria. In 2013, Abe visited the Yasukuni Shrine, drawing negative reaction not only from Japan's regional neighbors, but also from Washington. How come a politician with such views was able to "make friends" with China?
There is a circumstance here that has not been lost on the Japanese media. Since 2018, [Chinese President] Xi Jinping has not attended events marking the anniversaries of the Nanjing tragedy, although it was he who in 2014 proposed to mark the Day of Remembrance for the Victims of the Nanjing Massacre. This time round he did not show up either for the December 15 event (due to the pandemic, as was officially explained). On December 13, Japan's state broadcaster NHK reported that amid a further deepening of its confrontation with the United States, China intends to demonstrate its interest in strengthening ties, primarily economic ones, with Japan. Therefore, the mourning ceremony was organized so as not to harm the current status of Sino-Japanese relations.
However, the gradual "unfreezing" of relations between the two countries began long before Donald Trump declared a sanctions war on China. It was Shinzo Abe who, speaking in parliament back in 2014, invited Beijing to resume the dialogue between the two countries' leaders. In that same year, a group of prominent Japanese politicians, among them the former Prime Minister Yasuo Fukuda, paid a visit to China. When Fukuda's father, Takeo, was prime minister during the late 1970s, Japan signed the Treaty of Peace and Friendship with China, and his surname has since been a symbol of a "reset" in bilateral relations. This time the elderly politician was once again used as a "fire engine." In the same year, Shinzo Abe and Xi Jinping met on the sidelines of the APEC summit in Beijing, and their meeting in Hangzhou, China, during the September 2016 G20 summit is now seen as the beginning of the active phase of mending fences between the two nations.
During the Trump presidency, this process only accelerated, much to the benefit of both Beijing and Tokyo, each of which had serious problems in relations with Washington. Notably, as the Sino-Japanese Treaty of Peace and Friendship was signed in 1978, each year ending with "8" could bring new headways in bilateral ties. This tradition is especially important for China, where ceremony plays such a big role in politics. During Shinzo Abe's first visit to Beijing in October 2018, the sides agreed to launch over 50 infrastructure cooperation projects, which experts were quick to hail as the dawn of a new era in Japanese-Chinese relations. In fact, many of these joint projects later turned out to be just for show, and were subsequently shelved. Still, when Shinzo Abe met his Chinese counterpart at the 2019 G20 summit in Osaka, they agreed that Xi Jinping would pay an official visit to Japan in the spring of 2020, but the visit was postponed due to the pandemic. The epidemic could also have been the reason why Xi Jinping refrained from attending this year's memorial event in Nanjing.
As for Shinzo Abe's revisionist views, they are probably seen in Beijing as mainly intended for domestic consumption, in contrast to the pro-American nationalism of another charismatic Japanese politician, former Prime Minister Junichiro Koizumi. Unlike Koizumi, Shinzo Abe was more of a "nationalist-pragmatist," focused on solving problems pertaining to the national interests of Japan.
During his first news conference after taking office, Japan's new Prime Minister, Yoshihide Suga, said that he would like to build stable relations with neighboring countries, including China and Russia. Still, chances are high that the subject of the Nanjing massacre may return to the bilateral agenda since the age-old traditions of historical memory will not let the onetime foes forget this tragic event.
From our partner International Affairs
South Korea's Potential for Global Influence is Weakened by its Mistreatment of Women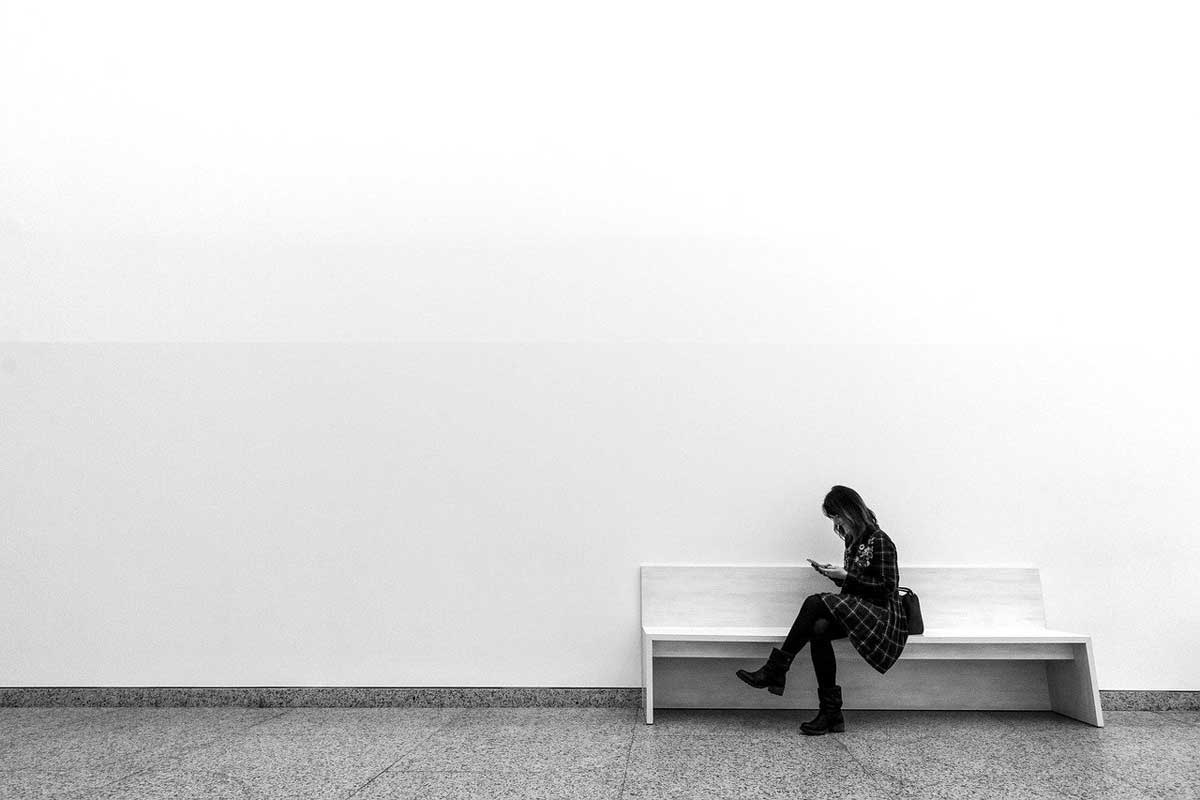 In recent years, the Republic of Korea has become a pop culture juggernaut.
Eight years after "Gangnam Style" went global, K-Pop still reigns supreme with boy band BTS topping charts and issuing IPOs. Bong Joon-ho's film "Parasite" swept last year's Oscars, kimchi now has UNESCO cultural heritage status, while Samsung smartphones are used all over the world, second only to the mighty Apple.
The global appeal of the Korean Wave, known as "Hallyu," recently attracted the attention of a report from the Carnegie Endowment for International Peace, which argued that this rising soft power could in turn boost South Korea's global influence and drive diplomatic leadership on a broad range of transnational issues, from climate change to public health to democracy promotion.
This all sounds great, but there remains a nagging problem. Despite its flourishing culture, there have also been a string of scandals highlighting the plight of women in the country, who facing everything from inequality to workplace discrimination and rampant sexual harassment.
By any measure, the problem is significant and costly to the country's interests. According to a 2019 report by the World Economic Forum, South Korea ranks 124 out of 149 countries in the world in terms of economic opportunity for women, while another report cites the highest gender pay gap among OECD nations at 35%. This low level of female participation in the economy is not only a drag on future GDP growth, but also coincides with a parallel mental health crisis: suicides among Korean women in their 20s have jumped by more than 40 percent in the last year, at the same time that male deaths are in decline.
Mistreatment of women in Korea may be a feature, not a bug, of the system. A recent string of sexual abuse scandals has reached the highest levels of the country's political elites.
This past July, the country was shocked to wake up to the news that the popular Mayor of Seoul Park Won-soon had committed suicide when accusations of sexual assault against his secretary were made public. Mayor Park had built his image as stalwart champion of women's rights, and yet, the secretary, who has been threatened and blamed following the suicide, says that she "felt defenseless and weak before the immense power" of the Mayor.
Months later, we are discovering the very people meant to protect the victims instead act to protect the alleged perpetrators. Congresswoman Nam In-soon, one of South Korea's highest profile women's rights activists, is being called on to resign after it was revealed that she leaked news of the sexual harassment investigation into Mayor Park. Another member of congress, Yoon Mee-hyang, was forced out of the ruling Democratic Party after facing criminal charges of embezzlement from the "comfort women" charity she used to direct, which raised money for survivors of World War II military brothels.
Before Mayor Park's suicide and the comfort women scandal, there were many others. Last year, South Chungcheong Province Governor Ahn Hee-jung was convicted on nine counts of rape and sentenced to three and half years in prison. Mayor of Busan Oh Keo-Don was forced to resign following the assault accusation. Ahn Tae-geun, a former senior prosecutor whose case had become symbolic for the #MeToo movement, had his conviction overturned earlier this year.
These patterns stand in stark contrast to the image the government seeks to project.
In public speeches, President Moon Jae-in frequently advocates in defense of women's rights in speeches and interviews. Speaking at the last UN General Assembly, he declared a commitment to inclusiveness and reducing inequalities. The ruling DPK has long associated itself with rights activists, and has made gestures toward combating misconduct and mistreatment of women – but critics say they aren't doing enough. A headline on CNN last summer went so far as to call out the hypocrisy: "South Korea's President says he's a feminist. Three of his allies have been accused of sex crimes."
Despite numerous protest movements and well supported marches, Korea has not yet experienced a breakthrough #MeToo moment. According to media testimonials, many women continue to face significant obstacles to advance in their careers. Even after 70,000 women marched last year to protest the prolific abuse of spy cams set up in bathrooms and changing rooms, patriarchal attitudes continue. This month, guidelines published on an official government website advising pregnant women to cook, clean, and to lose weight for their husbands after childbirth caused a social media uproar.
This is a deeply concerning problem. As highlighted by the Carnegie report, Korea's role as a "middle power" in a such a volatile region would be highly welcome, and not just on things like climate and coronavirus vaccine distribution, but also their crucial role in containing North Korea's nuclear ambitions and holding firm in the shadow of China's expanding authoritarian reach.
Some Korean groups have advocated internationally against gender-based violence, which is undoubtedly a very worthy cause. But until the Moon government can get serious about tackling these inequalities and abuses at home, its efforts to project influence abroad will fail to meet potential.