India-US bonhomie: Time for a reality check
The ongoing India-US rapprochement has been couched in terms of a pact between the "two largest democracies in the world" and similar superlatives. While geographically-challenged Americans may be forgiven for not recognizing their immediate northern neighbour as both a larger nation and a better democracy, mnemonically-challenged Indian pundits should nonetheless subject India-US ties to trend-based reality checks.
Three recent notable sticking points below should deflate India's pro-American media.
Why does the US continue to withhold David Headley aka Daood Syed Gilani – a key planner behind the 26/11 Mumbai terror attacks—from the Indian justice system? Headley, long fingered as a CIA-ISI asset, is supposedly serving time in a US prison for terrorist crimes perpetrated on Indian soil and against Indian citizens. If one agrees with this bizarre judicial arrangement, then one shouldn't be offended by US President Donald J. Trump's faecal rants against Third World nations. India might as well count itself in as a founding member of this lavatorial bloc as Trump's sentiments have long been trailblazedby the US justice system.
Touching on the US justice system, why hasn't the State Department offered a formal apology to India over the barbaric treatment of diplomat Devyani Khobragade, who was stripped-searched and cavity-checked for an alleged minimum wage offence in 2013?The incident has no parallel in the history of modern international relations. Not even Nazi Germany had subjected a diplomat of an enemy power to such abject degradation.
Indian geopolitical savants should honestly ask themselves whether the US would dare subject a low-ranking female Iranian or North Korean diplomat to such indignities despite Washington's daily sabre-rattling against both nations. Will either Trump or the State Department proffer an overdue apology or is that unwarranted for a s***hole country?
As for the State Department itself, one should ask whether Prime Minister Narendra Modi has been officially removed from a US visa sanctions list under the International Religious Freedom Act of 1998. Even as late as August 2013, the bipartisan United States Commission on International Religious Freedom had opposed granting a visa to Modi due to "very serious" doubts lingering over his alleged role in the "horrific" 2002 Gujarat riots. What changed since then? Did a new US Justice Department review discover exculpatory evidence to exonerate Modi? Otherwise, Modi is still technically on course for a possible indictment at a future date when he no longer enjoys automatic diplomatic immunity as head of government.
Modi remains the only person sanctioned under the Act. Not even Al Qaeda financier sheikhs in the Gulf Arab world carry this stigma. No Pakistani politician has ever been sanctioned under the same Act for the routine rapes, murders and property confiscations of minority Christians and Hindus in his nation.
Yet, instead of questioning US motives; sense of moral proportion; and restitution for past misdeeds, a bovine Indian media is coaxed to play up the China hysteria. It is after all a publicly-stated US policy to use India – and inevitably the blood of Indian soldiers – as a buffer against China. And not just against China. US Defence Secretary Jim Mattis even had the temerity to demand an Indian military presence in Afghanistan during a recent visit to Delhi.
Why can't the US ask Saudi Arabia, with its vast petrodollar wealth and millions in unemployed youths, to undertake the same task? After all, Washington remains an abiding military patron of Riyadh. Besides, what kind of "war on terror" is the US fighting when its soldiers are routinely photographed protecting opium fields in Afghanistan? This grotesque arrangement with Afghan opium growers has directly resulted in a runaway heroin crisis in Punjab – a state that ironically produces a disproportionate number of soldiers for the Indian army.
As for China, aside from an unresolved border issue and Beijing's opprobrious support of Pakistan over Hafiz Saeed, no Indian diplomat has ever been arrested and cavity-checked in Beijing.  Indian and Chinese soldiers have not exchanged bullets in Doklam or anywhere else along the Himalayas since the late 1960s. In fact, one potential Himalayan spoiler to the 1975 incorporation of Sikkim was Hope Cooke – the American consort to the 12th Chogyal King, Palden Thondup Namgyal. (David Headley is also incidentally half-American).
American spoliation is not just limited to geopolitics. Just about every notable Indianbreakthrough in high technology came in the face of prior US opposition. While NASA may congratulate India on its rocketry and space milestones, it forgets how the US had forced the Soviet Union – or the "evil empire as then President Ronald Reagan called it– to cancel cryogenic technology transfers to Delhi.  When India recently celebrated the unveiling of the Pratyush supercomputer, few retraced its developmental trajectory to PARAM machines that were built in the face of US denials of technology.
Despite its consistent record in stifling Indian innovation, Washington continues to dangle the carrots of military technology transfers along an eternally-stretched dirt road. India buys US weapons systems such as M777 howitzers and GE F404 enginesin hard cash. Hardly any major technology transfer has been effectuated despite Washington's perennial rhetoric.
While some Indian apologists attribute past frictions between Washington and New Delhi to realpolitik and the Cold War zeitgeist, there remains one overriding strategic reason for India to reject any military alliance with the US: None of Washington's allies can militarily stand on their own in any major conflict despite possessing the technologies and potential manpower to do so. Take a look at Britain, France, Germany, Canada, South Korea, Japan and Australia, amongst numerous other nations, to see how military dependence on the US translates to foreign policy servitude.
Take a closer look at Israel. While US politicians love to bellow their "love for Israel" from the rooftops of Capitol Hill, nationalist Israelis will remember how the Reagan regime had deliberately scuttled the native Lavi fighter jet programand thereby kill a viable competitor to the F-16s and F-18s. The annual military aid to Israel, couched in vacuous civilizational and religious terms, is in reality a quid pro quo to purchase or improvise US weapons systems. India can never be a military-cum-economic superpower if it is ever subsumed into the US security hydra.
On the civilian and commercial fronts, US industrial contributions to India have been patchy, mundane or outright lethal. The 1984 Bhopal tragedy and the ongoing suicides of Indian farmers after the introduction of Monsanto GMO seeds are cases in point.
Of course, US multinationals are undeniably setting up software and R&D centres in India, creating hi-tech jobs in return for low-cost skills.Yet, there is a flip side to this development as Indian ingenuity may beprematurely swallowed up bycash-rich MNCs. Decades-old Indian software prowesshas yet to produce native challenges to operating systems from Microsoft and Apple (US); Internet browsers like Yandex (Russia); and mobile apps like Waze (Israel), WeChat (China) or Telegram (Russia).
Finally, one only needs to studyhow Pakistan'smilitary alliance with the UShad panned out. The global jihadi menace – nurtured by Washington as an ostensible bulwark against Soviet communism in Afghanistan –was predictably re-channelled by Pakistan into unremitting terror in Kashmir.
For now, the US is seen to be acting tough on Pakistan, much to the delight of the visceral Indian "intelligentsia".However, Indians should remember that no other major power had applied more sanctions on New Delhi, post-WWII, than the United States of America!
So much for the ebullience over the "two largest democracies in the world"….
India's North East: A cauldron of resentment
The writer is of the view that the recent clash between police force of Mizoram and Assam is not an isolated event. Similar incidents have happened in the past. They reflect that it is not hunky dory in India's north east as BJP's government would have us believe. New states in India were created willy-nilly pacify agitation. Yet the boundaries of the new states do not satisfy the people of the new states fully. They are a simmering cauldron of resentment against India's central government. They love their traditions more than monolithic Hindutva. s
On July 10, 2021, five Assamese policemen were killed while proceeding towards Varengate (outsider gate). Amid fiery statements of chief ministers of Assam and Mizoram, police officials and politicians, it appeared that the two states would launch a full-fledged war against one another. This was not the first incident of its kind. There had been similar clashes in the past (1979, 1985 at Mirapani where 42 persons were burnt alive and 2014 clash).
Crux of the problem
Hasty creation of states to deal with separatism
When India came into being, many of it states were in grip of insurgencies. To pacify the separatist movements India hastily bowed to demand for creation of new states by reorganising the existing territories of bigger states. Many northeastern states were carved out of the state of Assam. Under the Indian constitution, secession is an offence but a new state could be created through reorganistion of the bigger state. Mizoram and Nagaland were created in haste to meet insurgents' demand for greater self-representation.
Northeastern frontier Agency was converted into Arunachal Pradesh after the fall of Dacca. Indira Gandhi hoped that China would remain a silent spectator to her initiative as it did while East Pakistan was seceded through intervention in East Pakistan.
Linguistic states of Maharashtra and Gujarat were created mainly owing to agitation by Marathi and Gujarati speaking populations of Bombay.
In 1960, the Indian government accepted the Naga tribes' demand for a separate state. Three districts of the state of Assam were detached from Assam to create Nagaland. It had no railway station or airport. So Dmapur also was truncated from Assam and included in Nagaland. The Dima Kachhari tribe that mostly inhabited Dimapur resented this decision. Any how the city is now a throbbing commercial centre.
In 1966, the state of Punjab was divided to create the hind-speaking state of Haryana. In 1971 Himachal Pradesh was created. Then in early 1970s, three new states were created: Jharkhand out of Bihar, Chhattisgarh out of Madhya Pradesh, and Uttaranchal out of Utter Pradesh. In 2014, Talangana was created out of Andhra Pradesh.
Nagaling (Naga homeland)
The Naga consider that the demarcation of their state is repugnant to demarcation done in 1875 by the British government. Their concept of Nagaland extends up to Nepal.
Citizenship Amendment Act and the national Register of Citizenship
These two laws are abhorred in many states of the North East.
Concluding remarks
The pitched battle between the Mizo and Assamese policemen exposed India's "myth of unity in diversity". Like the British rulers, India is holding together its union of states by use of brutal force and draconian laws. However sub-surface against the Indian government persists. Obviously people cherish their tradition culture and religions more than monolithic Hindutva. The BJP has set up a north East Democratic Alliance to forestall disputes between the northeastern states. This body utterly failed to predict or prevent the recent Mizo-Assam clash.
India understood that if the erstwhile East Pakistan supported the insurgencies in the North east, it will be impossible for India to keep them within Indian fold. As such, India aided and abetted insurgency in East Pakistan.
Pakistani PM's Interview with PBS News Hours on Afghanistan Issues
In an interview with PBS News Hour, host Judy Woodruff asked PM Imran Khan multiple questions about Pakistan's point of view for Afghanistan and its relationship with the United States.
When she asked the PM about his assessment of the situation in Afghanistan, he said that Washington had really messed up the situation in Afghanistan. The US military failure is causing mess-ups in Afghanistan. "First of all, they tried to look for a military solution in Afghanistan when there was never one. And people like me, who know the history of Afghanistan and kept saying there isn't a military solution, were called anti-American. I was called Taliban Khan," said PM Imran. But now the US, after spending trillions of Dollars, sacrificing thousands of servicemen, and killing millions of innocent Afghans, destroying Afghanistan infrastructure, and damaging the whole country, realized that it is un-win able and withdrawing its troops in hap-hazard, causing a huge mess-up.
PM Imran also shared that despite the US being in Afghanistan for 20 years and 46 nations' strong allied forces up to 150,000 troops, he does not know what the US objective was in the country. Only the destruction of a country, killing human beings, is beyond understanding.
"I don't know what the objective was in Afghanistan, whether there was to have some nation-building, democracy, or liberate the women. Whatever the cause was, the way they went about it was never going to be the solution," said PM Imran.
While the US is facing tremendous unrest and the civil war-like situation at home and yet wanted to interfere in other domestic issues. Beyond understanding!
He also lamented the way the US dealt with this solution. The PM explained that when the NATO forces had decided that there was no military solution, the bargaining power they had was gone.
"When they finally decided there is no military solution, unfortunately, the bargaining power of the American or NATO forces had gone," said PM Imran. He added that the US should have gone for a political solution when 150,000 NATO troops were in Afghanistan.
"Once they had reduced the troops to barely 10,000, and when they gave the exit date, Taliban thought they had won," said PM Imran. He added that it is difficult right now to ask the group to compromise or "force them" to take a political solution. "It's tough to force them into a political solution because they [Taliban] think that they won," said PM Imran.
PM rejects claims of Taliban sanctuaries.
The anchor also asked PM Imran about claims of Taliban sanctuaries being present in Pakistan and a report about 10,000 fighters crossing the border to help the group in Afghanistan.
"Judy, for a start, this 10,000 Taliban, or as the Afghan govt. Says, Jihadi fighters have crossed over, is absolute nonsense. Why don't they give us evidence of this?" he said in response.
As a matter of fact, the Afghan Government is confused and helpless. After the foreign troop's withdrawal, they are left at the mercy of the Taliban. The US has admitted its defeat, Afghan Government as a puppet Government has also been defeated. Taliban is the winner and in a position to dictate.
To the question about the safe-havens, PM Imran wondered where the sanctuaries are located in Pakistan. In fact, Pakistan is a victim of terrorism, and the recent terrorist attack in Pakistan is planned, managed, and originated from Afghanistan. Pakistan has provided irrefutable evidence on several occasions.
The premier explained that Pakistan is hosting three million refugees, Pashtuns, the same ethnic group as the Taliban. He added that there are camps of 500,000 and 100,000 people or more. "Taliban are not some military outfit. They are normal civilians. If there are some civilians in these camps, how is Pakistan supposed to hunt these people down? How can you call them sanctuaries?" asked PM Imran.
The host had thrown this question to a follow-up on Washington and other organizations' claims that Pakistan has helped the Afghan Taliban. The PM had told the host that the allegations were unfair and told her the history of the conflict. He explained that Pakistan had nothing to do with the September 11, 2001 terrorist attack in New York. The premier said that Al Qaeda was based in Afghanistan, and no Pakistani was involved in the attack. "There were no militant Taliban in Pakistan, and no Pakistani was involved," said PM Imran. He added that when Pakistan decided to join the US war on terror, the country was devastated as it lost 70,000 of its citizens, and $150 billion was lost in the economy.
Pakistan's good and bad outcomes for Afghanistan
The host had also asked the PM about Pakistan's good and bad outcomes for the Afghanistan conflict. PM Imran told the host that the good outcome for Islamabad would be if an inclusive government with all factions, including the Taliban, is formed in Afghanistan. He added that the worst situation for Pakistan would be a "protracted civil war" in Afghanistan.
In such a scenario, the PM said Islamabad would face two problems, firstly, of refugees, and secondly, the country fears that Pashtuns within Pakistan would be drawn to the conflict.
"What we fear is that a protracted civil war would bring more refugees, and you know our economic situation is not such that we can have another influx," said the PM.
"Secondly, the worry is that the civil war will flow into Pakistan because Taliban are ethnic Pashtuns. Now there are more Pashtuns on our side of the border than in Afghanistan. And so the worry is if this goes on, the Pashtuns on our side will be drawn into it, and that is also the last thing we want," said PM Imran.
US bases will make Pakistan a target: PM.
The PM also shared that having a US military presence in Pakistan would make the country a target. He told Woodruff that when Pakistan joined the war on terror, it lost 70,000 people and was on the verge of bankruptcy. "We do not have the capacity to have any more fighting within our border or any terrorism within our country," said the PM. He reminded that at the height of the war on terror, there were suicide bombings taking place all over the country, and businesses and tourism had collapsed.
"If there is a conflict going on in Afghanistan and there are bases in Pakistan, we then become targets, and we will then become part of a conflict," said PM Imran. The premier said that Pakistan wants to partner with the US in peace but not in conflict. He added that the last relationship between Islamabad and Washington was transactional. "Pakistan was more like a hired gun. The US says we gave you aid, and that's why you were fighting this so-called war on terror," said PM Imran. He added that the aid given by the US was "minuscule" compared to the cost of Pakistan's participation in the conflict.
'Afghanistan in this situation because of US military failure.'
PM Imran told the host that Pakistan could not do much if the Taliban take over Afghanistan as the military solution has already failed. "What are we supposed to do about it? Here was the US for two decades in Afghanistan trying to force a military solution. The reason why we are in this position now is that the military solution failed," said PM Imran.
The premier repeated that the best choice that everyone has is that somehow a political settlement emerges in Afghanistan. He added that the Taliban sitting down with the Ashraf Ghani government to form an inclusive government was the best choice.
"Absolutely, there is nothing more we can do except push them as much as we can for a political settlement – that's all," the PM said when asked if Pakistan was willing to accept a Taliban government in Afghanistan. However, he said that all Pakistan could pray that the people of Afghanistan decide what Government they wish to have, "As far as Pakistan is concerned, we have done what we can," said PM Imran.
It is well understood that the Taliban have won the war, and it is time to rule the country. The US has negotiated with the Taliban and recognized them as the actual power of pillar and real owner of Afghanistan. It is a practice that the winner will dictate the defeated ones. It is proved that the unholy and biased media projecting Taliban as terrorists, insurgents, and illegal outfits were right people and were freedom fighters and opposed their homeland's foreign occupation. Suppose the Taliban were so bad, how the US negotiated with them and signed a peace agreement with them. It is indirectly recognition of the Taliban as legitimate rulers of the country.
The Indo-US bonhomie: A challenge to China in the IOR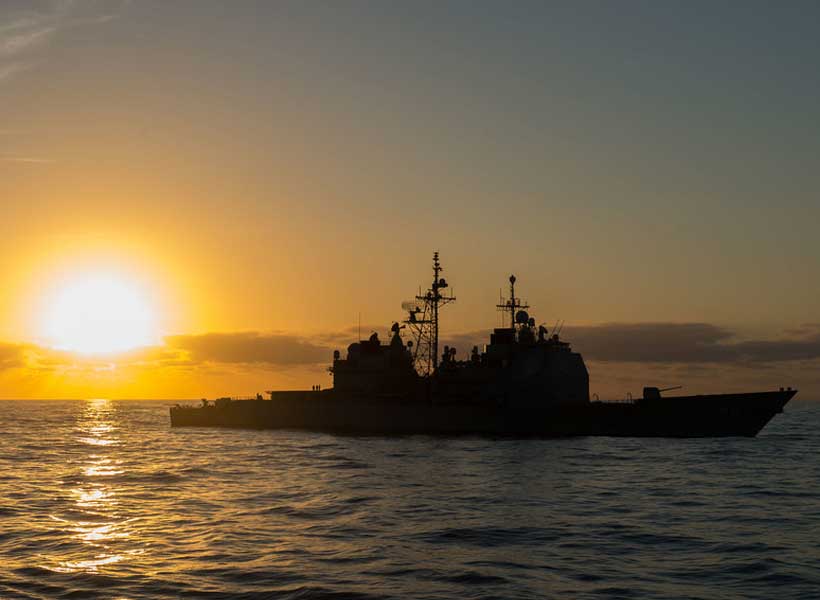 The oceans have long been recognized as one of the world's valuable natural resources, and our well-being is tied to the oceans. From providing minerals and food to coastal nations to serve as highways for seaborne trade, Oceans are highly-regarded in the geopolitics and geo-economics. In 2010, the global ocean economy was valued at $1.5 trillion, and by 2030, it is likely to surpass $3 trillion. Such a growing geostrategic and economic significance pit authoritative nations into the race.
Bounded by Africa on the west, the Indian subcontinent on the North, Australia on the East, and the Antarctic Ocean on the South, the Indian Ocean is the third largest water body. Over the years, it has become an area of competition among Washington, Beijing, and New Delhi. China, the world's second-largest economy, imports energy via sea lanes in the Indian Ocean Region (IOR), while India, an influential regional actor and competitor of China, has also significant reliance on the IOR for its trade. Therefore, the reliance of both countries on the safe transportation of resources is inevitable, and they seek dominance in this water body. The growing global leadership of China, and the Indian economic rise have heightened the strategic value of the IOR and both powers have locked horns in it.
The success of the Chinese Belt and Road initiative (BRI), which strives to enhance China's economic dominance from East Asia to Europe, hinges on the IOR. The IOR provides China with critical sea trade routes to the Mideast and Africa through BRI's flagship project: China Pakistan Economic Corridor (CPEC). China, through BRI's connectivity and economic potential, outweighs Indian influence in the IOR. Snaking its way from China's western province Xinjiang to Gawadar port on the Arabian Sea, CPEC is a counterfoil to India, diminishing India's strategic weight in the IOR. Therefore, India has an aversion to the CPEC because it ends the Chinese Strait of Malacca dilemma and makes its way through Azad Jammu and Kashmir. Having access to a port like Gawadar, China is likely to gain strategic and economic leverage in the region. Not only in India, but Beijing's grandeur BRI is not well-received in the US as well. The world's second-largest economy, China, aims to surpass the US economy in the coming years. On the accounts of the Chinese economic growth, the unipolar world order, once dominated by the US, has swapped its position with multipolar world. In addition, the US stakes are high in the IOR. With its interests in the Mideast, Africa, and Central Asia, the US is wary of China's growing influence in the IOR. As a result, the US and India share a broader spectrum of mutual interests in the IOR.
New Delhi and Washington are enjoying rapprochement in their ties so as to limit China's burgeoning influence. To materialize the quest of Washington about the freedom of navigation and maintaining open sea lanes, India spearheads the US paradigms in the IOR to curb China. For this purpose, India has eyed to magnify its naval capabilities and seeks partnership with many littoral-nations in the IOR. "Activating partnerships and expanding capabilities in the Indian Ocean are central to our quest for security," says Indian Foreign Secretary. Indian bonhomie with Japan and Australia stands as the crux of New Delhi's disposition to share warm ties with influential global actors. Australia, India, and Japan share the same US security umbrella: Checkmating the Beijing rise. These nations have translated their partnership in the Quad as a new feature of diplomacy to establish their authority in the Indo-Pacific region. Navies of India, the US, and Japan cooperate under the aegis of the trilateral Malabar Exercises, the most recent held in early November near Visakhapatnam in the Bay of Bengal and the Arabian Sea. This time, Australia was also part of the exercise. The Indian Fusion Centre-Indian Ocean Region (IFC-IOR), a naval information hub initiated by India, brings all Quad members under one roof to exchange vital maritime information in the IOR. Australia and Japan recently posted liaison officers to the (IFC-IOR), where a US liaison officer has served since 2019.
India has a long aspiration to dominate the Bay of Bengal and prioritizes closer economic ties with South Asian states to balance China's trade advantage. For its part, India is eager to visualize greater security cooperation among the littoral nations through BIMSTEC. The seven-member alliance among India, Bangladesh, Sri Lanka, Myanmar, Thailand, and Nepal aims to accelerate members' economic growth and social progress among members across multiple sectors. BIMSTEC is a platform accentuating Indian vigor and its manifests the Indian overtures against China in the IOR.
Sharing common goals in the IOR, the US perceives India as a significant ally in the region and strongly supports its maritime expansion. The rapprochement between the two sides has resulted in the significant naval build-up of Indian forces in the IOR. The construction of military bases, modernized equipment and fleets, new maritime assets, and the expansion of security ties are all part of New Delhi's push to assert itself as the region's leader. By acquiring 'blue water' capabilities, the Indian Navy aspires to undertake its traditional role, like ensuring the coastal defense of the country, providing sea-based nuclear deterrence (entailing its assured second-strike capability), projecting the nation's soft power beyond its shores, and maximizing the sphere of influence in the region. India aims to become a 200-ship navy in the next decade. In the defense budget for the year 2015-16, 16% share has been allocated to the Navy.
The Indo-US cooperation poses a considerable challenge to China's ingress in the IOR, and Pakistan is no exception. Moreover, their cooperation undermines the peace prospects and endangers stability in the IOR. Recently, the G7 summit concluded with an objective focusing to challenge China's rise. Joe Biden Administration maintained a firm line against China. Therefore, in the near future, pining hopes for preemption of the competition among authoritative nations in the IOR would be the pie in the sky.