Improved economic conditions boost air-traveller numbers worldwide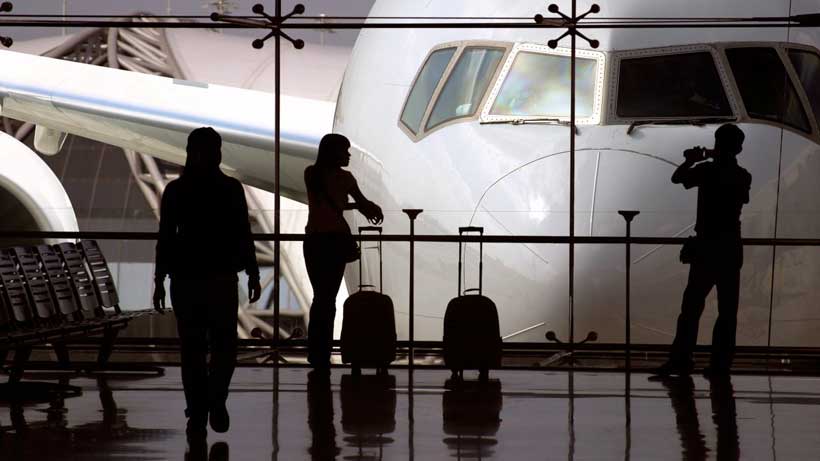 A record 4.1 billion passengers took to the skies in 2017 onboard some 37 million scheduled flights globally, the United Nations civil aviation agency reported Thursday, highlighting that the fastest growth was seen among low-cost carriers.
According to preliminary figures released by the UN International Civil Aviation Organization (ICAO), air travel demand growth too gained "solid momentum" on the back of improved global economic conditions throughout the year.
"The upward trend was driven by the strengthening investment in advanced economies as well as the recovery in emerging market and developing economies owing to the increased export demand," said the UN agency.
It added that lower air fares owing to the low fuel price also continued to stimulate traffic growth, albeit at a more moderate level compared to 2016.
In terms of geographic distribution, Europe remained as the largest international market (37 per cent of the global total), recording a strong 8.1 per cent growth over the previous year. Asia-Pacific came in second with 29 per cent and growth of 9.6 per cent over 2016.
North America accounted for a 13 per cent global share, and demonstrated but notched up the slowest growth as a region (4.9 per cent over 2016).
The Latin America and the Caribbean region bagged 4 per cent of the international traffic and saw the largest improvement among all regions at 10 per cent. Africa had the smallest traffic share three per cent, grew slightly faster than last year at 7.6.
Low-cost carriers and air cargo post strong numbers
The ICAO news release also reveals that low-cost carriers consistently grew at a faster pace compared to the world average growth, carrying an estimated 1.2 billion passengers and accounting for approximately 30 per cent of the world total scheduled passengers.
At the same time, bolstered by improving global economic conditions and world trade, air cargo demonstrated a strong rebound in 2017, recording a "robust" 9.5 per cent growth, a "significant improvement" from the 3.8 registered in 2016.
ICAO also reported that in 2017, average jet fuel prices increased by about 25 per cent compared to 2016 but remained significantly lower than the prices observed for the ten years prior to 2016.
UNWTO and Barça Innovation Hub Launch Global Sports Tourism Start-up Competition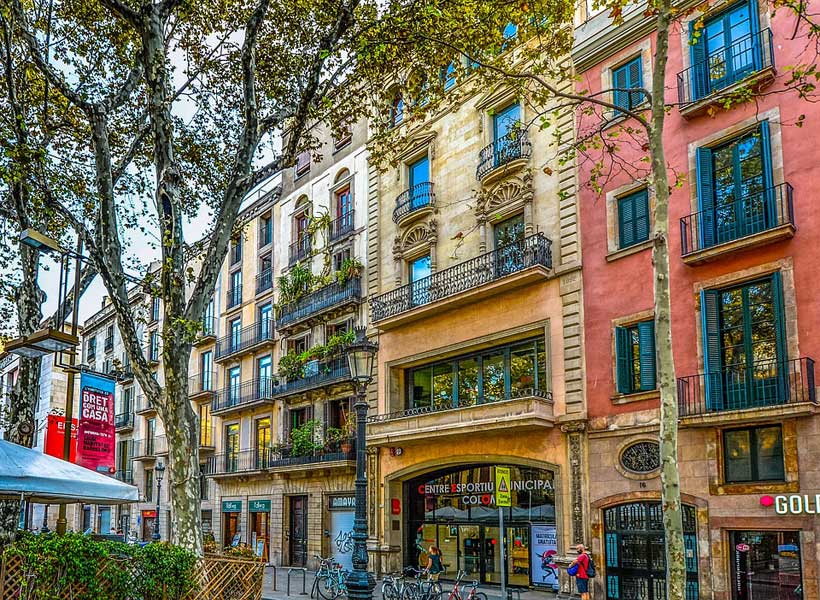 The World Tourism Organization (UNWTO) in collaboration with Barça Innovation Hub (BIHUB) and with the support of the Qatar National Tourism Council (QNTC), has announced the launch of the 1st UNWTO Sports Tourism Start-up Competition. The initiative is designed to identify projects and innovations that can transform the sports tourism sector in the near future.
Increasing demand from tourists and the growing influence of sports on destinations' popularity have combined to make sports tourism one of the segments with the greatest potential for socioeconomic development opportunities, attracting growing levels of government interest. The 1st UNWTO Sports Tourism Start-up Competition, launched by UNWTO and BIHUB, with the support of QNTC, is looking for start-ups with disruptive ideas focused on solving real needs and addressing knowledge gaps in the growing sports tourism sector.
In all, 20 start-ups will be shortlisted by a panel of international experts and sports and tourism stakeholders, drawn from the public and private sectors, academia and civil society. The shortlisted start-ups will be announced on the competition's website. The panel will then select five semi-finalists who will all be invited to Barcelona to pitch their ideas to sports experts, government representatives, tourism business leaders and international investors.
"We are pleased to be partnering with the Barça Innovation Hub to harness the potential of sports tourism to stimulate creativity, innovation and sustainable growth. Through this competition, start-ups with disruptive visions can propose new ideas that will allow the sports tourism sector to contribute to the Sustainable Development Goals. We thank BIHUB for their vision and collaboration and, as we move towards the 2022 FIFA World Cup in Qatar, we thank the QNTC for their support for this exciting project," said UNWTO Secretary-General Zurab Pololikashvili as he opened the competition.
As part of the partnership with QNTC, the winning ideas will also be considered for implementation in Qatar, which is gearing up to host the FIFA World Cup 2022.
His Excellency Mr. Akbar Al Baker, Secretary General of QNTC, commented, "At QNTC we believe sporting events have a unique power to bring people of the world together, and that is also why sports tourism is a key focus area in our tourism vision. We look forward to seeing the innovative ideas that will come through the inaugural Sports Tourism Start-Up Competition and hope that one of them will come to life in Qatar."
Marta Plana, Director of BIHUB, added: "We are very pleased to work together with UNWTO to develop tourism in relation to the sports industry, a growing sector, and identify companies with the talents to help achieve this. Barcelona is a city linked to design and innovation, and a tourism hub. At BIHUB we want to make Barcelona the Silicon Valley of the sports industry and to use our experience as a tourist attraction, with the FC Barcelona museum the most visited in the Catalan region and more than 4 million people visiting our ground every year."
Sustainability a Key Part of Tourism Policies, But More Still to Be Done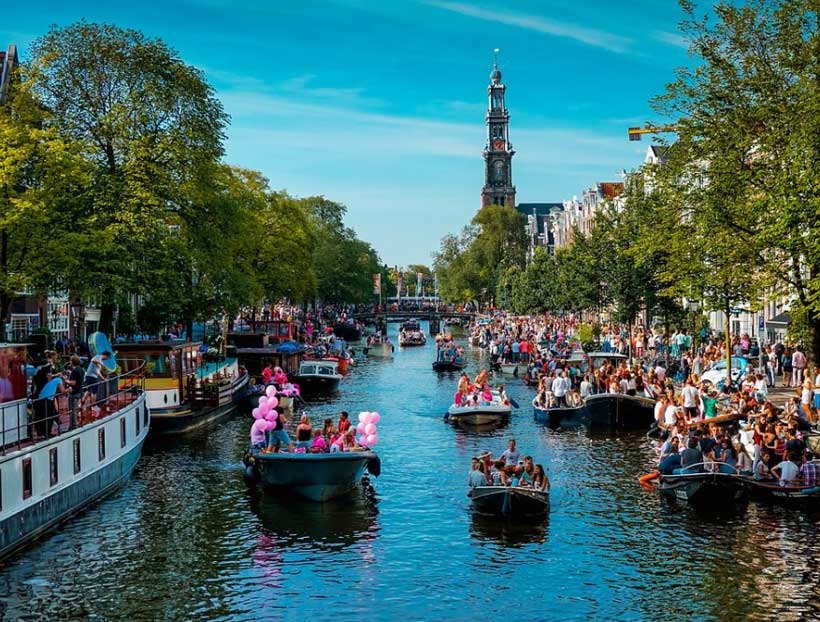 Countries around the world are integrating sustainability in their tourism policies but the evidence on the results of their implementation remains limited, research carried out for the first "Baseline Report on the Integration of Sustainable Consumption and Production Patterns into Tourism Policies" has found.
The Baseline Report, prepared by the World Tourism Organization (UNWTO) in collaboration with United Nations Environment (UN Environment) and with support from the Government of France, is the first global assessment of sustainable consumption and production (SCP) factors within national tourism policies. A total of 101 UNWTO Member States participated in this groundbreaking exercise.
All the tourism policies analyzed refer to sustainability as part of their objectives or vision and 55% address sustainability as a cross cutting element. At the same time, 67% of tourism policies include references to resource efficiency and 64% connect sustainability with the competitiveness of the sector. Tourism policy makers are aware of the importance of SCP but the references to policy instruments aiming at SCP implementation are limited and so is the evidence available for other aspects beyond the economic performance of the sector.

Celebrating the release of the Baseline Report, UNWTO Secretary-General Zurab Pololikashvili says: "Sustainability and competitiveness go hand in hand. Destinations and businesses can flourish while making a meaningful contribution to sustainability in several ways, including through the efficient use of resources, promoting biodiversity conservation and taking action to fight climate change".
Advancing SCP practices in the tourism sector is essential if the sector is to contribute effectively to sustainable development and the 2030 Agenda. With this in mind, UNWTO has also launched the Sustainable Tourism Policy Talks alongside the Baseline Report. The series of talks feature interviews with Ministers of Tourism on the implementation of national tourism policies.
One Planet Sustainable Tourism Programme
The Sustainable Tourism Programme aims at scaling up SCP practices that boost the efficient use of natural resources in tourism while producing less waste and addressing the challenges of climate change and biodiversity.
UNWTO is the lead of the One Planet Sustainable Tourism Programme with the Government of France as Co-Lead and in collaboration with UN Environment.
The programme acts as an implementation mechanism for SDG12 and the Baseline Report and Sustainable Tourism Policy Talks directly contribute to the implementation of One Planet objectives.
Global Survey: Local Residents Remain Largely Positive to Urban Tourism
A global survey conducted by the World Tourism Organization (UNWTO) and IPSOS shows a positive picture of local residents' perceptions towards urban tourism. Looking at 15 countries worldwide, the research also identified what residents consider to be the best ways of managing rising numbers of tourists, highlighting differing attitudes to urban tourism among different socio-demographic groups.
The survey aims at a better understanding of residents' attitudes towards urban tourism. The research is also meant at identifying most valued management strategies to address the emerging challenges that come with increased tourism demand
"In order to make sure that urban tourism continues to benefit local residents, it is fundamental to implement sustainable policies and practices. This includes the regular monitoring of residents' attitudes towards tourism and factoring them in the tourism agenda," said UNWTO Secretary-General Zurab Pololikashvili.
Perceptions…countries and age
Tourism's impacts are valued most positively in Australia, Argentina, Sweden, the Republic of Korea and Spain.. Young respondents (under 34) exhibit a stronger awareness of both the positive and negative impacts of city tourism, in contrast to older respondents (over 50) who perceive the negative impacts less. Younger respondents are also more likely to be in favour of more restrictive measures to manage increased tourism demand. Among older respondents, only 5% think that tourism promotion should be stopped, and only 8% favor limiting the number of visitors in their cities as compared to 12% and 16% of younger respondents.
..travel frequency…
Respondents who frequently travel to international destinations (twice or more in the last year) are less likely to feel that they live in cities with a high number of tourists when compared to respondents who do not travel so regularly. Similarly the perception of a positive impact of tourism is significantly higher among respondents who travelled in the past year.
…infrastructure and experiences – most favoured measures across countries
With regards to potential measures to address growing tourism flows in cities, residents across the 15 countries consider 'improving infrastructures and facilities' as the most effective. In Hungary, 89% of respondents stressed this measure as the most adequate, followed by Italy (80%) and Argentina (79%).
In a similar way, "creating experiences and attractions that benefit residents as well as visitors" is the second most preferred management strategy, and extremely popular in all countries (82% in Canada and Hungary; 75% and 74% in Argentina and Republic of Korea, respectively).