Improved economic conditions boost air-traveller numbers worldwide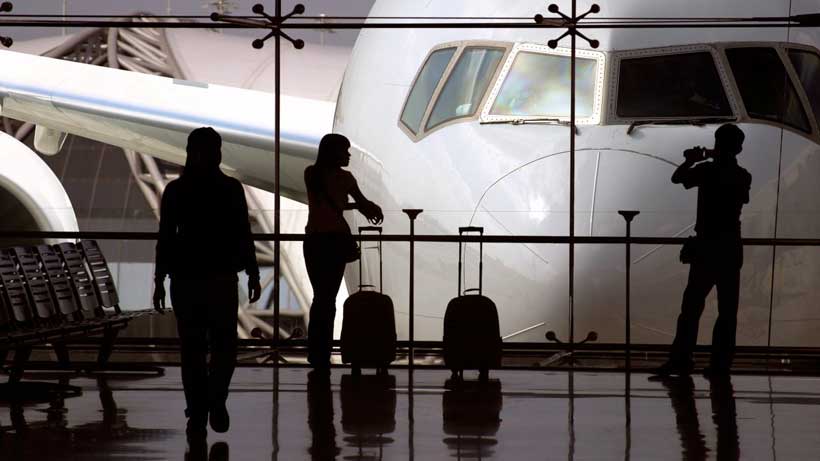 A record 4.1 billion passengers took to the skies in 2017 onboard some 37 million scheduled flights globally, the United Nations civil aviation agency reported Thursday, highlighting that the fastest growth was seen among low-cost carriers.
According to preliminary figures released by the UN International Civil Aviation Organization (ICAO), air travel demand growth too gained "solid momentum" on the back of improved global economic conditions throughout the year.
"The upward trend was driven by the strengthening investment in advanced economies as well as the recovery in emerging market and developing economies owing to the increased export demand," said the UN agency.
It added that lower air fares owing to the low fuel price also continued to stimulate traffic growth, albeit at a more moderate level compared to 2016.
In terms of geographic distribution, Europe remained as the largest international market (37 per cent of the global total), recording a strong 8.1 per cent growth over the previous year. Asia-Pacific came in second with 29 per cent and growth of 9.6 per cent over 2016.
North America accounted for a 13 per cent global share, and demonstrated but notched up the slowest growth as a region (4.9 per cent over 2016).
The Latin America and the Caribbean region bagged 4 per cent of the international traffic and saw the largest improvement among all regions at 10 per cent. Africa had the smallest traffic share three per cent, grew slightly faster than last year at 7.6.
Low-cost carriers and air cargo post strong numbers
The ICAO news release also reveals that low-cost carriers consistently grew at a faster pace compared to the world average growth, carrying an estimated 1.2 billion passengers and accounting for approximately 30 per cent of the world total scheduled passengers.
At the same time, bolstered by improving global economic conditions and world trade, air cargo demonstrated a strong rebound in 2017, recording a "robust" 9.5 per cent growth, a "significant improvement" from the 3.8 registered in 2016.
ICAO also reported that in 2017, average jet fuel prices increased by about 25 per cent compared to 2016 but remained significantly lower than the prices observed for the ten years prior to 2016.
ADB Project to Help Boost Inclusive Tourism in Vietnam's Secondary Towns
The Asian Development Bank (ADB) has approved a $45 million loan to help Viet Nam transform secondary towns into more economically inclusive, competitive tourism destinations.
The Second Greater Mekong Subregion (GMS) Tourism Infrastructure for Inclusive Growth Project will construct climate-resilient transport and urban infrastructure needed to boost tourist arrivals and tourism services investment in Hoa Binh, Nghe An, Quang Binh, Quang Tri, and Thua Thien Hue provinces. It will also develop urban green spaces and public beaches in these provinces, where the project is expected to benefit about 168,000 residents and more than 8 million visitors annually.
"Tourism is growing rapidly in Viet Nam, but most growth and corresponding socioeconomic benefits are concentrated in a few gateway destinations. To promote more inclusive and sustainable growth, it's important for Viet Nam to increase public and private investment in secondary towns," said ADB Project Administration Unit Head for Viet Nam Mr. Steven Schipani.
Specifically, the project will upgrade about 31 kilometers (km) of urban-rural roads and 13 passenger piers to provide visitors and residents with convenient access to cultural and historic sites in all participating provinces. To help Nghe An's Cua Lo town attract more and higher-spending visitors year-round and adapt to climate change, the project will rehabilitate a 5.5-km seawall and beachfront drainage, improve public recreation areas, and expand market space for local vendors. Quang Tri's Cua Viet and Cua Tung beaches will benefit from similar investments.
Using training, certification programs, and policy incentives, the project will also help ensure that tourism management in project areas meets standards set by the Association of Southeast Asian Nations.
The integrated project design incorporates lessons from more than 15 years of ADB support to foster inclusive and sustainable tourism in Viet Nam. This includes the ongoing 2014–2019 GMS Tourism Infrastructure for Inclusive Growth Project and successfully completed GMS Sustainable Tourism Development Project and GMS Mekong Tourism Development Project.
10 Finalists Announced in 1st UNWTO Tourism Startup Competition
The 1st UNWTO Tourism Startup Competition is a pioneering initiative that has identified emerging companies at the forefront of the transformation of the tourism sector and the promotion of innovation ecosystems through tourism. It is organized by the World Tourism Organization (UNWTO) in partnership with Globalia, the leading tourism group in Spain and Latin America. The 10 finalists will present their projects within the framework of the Fitur International Tourism Fair (23-27 January 2019, Madrid, Spain) with the presence of global tourism leaders from the public and private sectors, as well as potential investors.
The competition sought innovative startups capable of transforming the way people travel and experience tourism, while adhering closely to the principles of sustainability (economic, social, and environmental).
"For the first time, we have positioned tourism in the global innovation agenda, a well-deserved place that reflects the weight and socio-economic impact of tourism," said UNWTO Secretary-General Zurab Pololikashvili. "The key is to connect the public and private sectors collaboratively, thus creating opportunities to share ideas and projects," he added.
Each project's uniqueness, viability, potential impact, business model and scalability, along with the profile of the team, were the criteria for selecting the 10 finalists.
"We have jointly created this pioneering public-private collaborative model in tourism as a global tourism group and we are delighted to spearhead this action alongside the World Tourism Organization, working together to lead the transformation of the tourism sector and fostering the global innovation ecosystem and its entrepreneurs," said Globalia CEO Javier Hidalgo.
The finalists are notable for proposing innovative projects that redefine the way people plan trips or live tourism experiences, while promoting sustainability and community participation. All this is combined with the application of technology to revolutionize business models and the management of companies in the sector.
Following the model applied on World Tourism Day, the winner will have the opportunity to carry out a pilot project with the Globalia Group and the finalists will have access to the leading actors in the world tourism sector.
An innovative competition
Globalia and the World Tourism Organization have entrusted this initiative to Barrabés.biz, an innovation consultancy with over 20 years of experience in creating, connecting and activating entrepreneurship and innovation ecosystems.
The technological platform chosen to manage the competition was YouNoodle, a pioneering Silicon Valley firm that specializes in innovation and entrepreneurship competitions at the global level.
AIIB to Support Indonesia's Sustainable Tourism Development
The Board of Directors of the Asian Infrastructure Investment Bank (AIIB) has approved a USD248.4-million loan to the Indonesia Tourism Development Corporation, with a guarantee of the Republic of Indonesia (Indonesia), in support of the Mandalika Urban and Tourism Infrastructure Project. This will be AIIB's first stand-alone operation in Indonesia and AIIB's first tourism-related infrastructure investment.
The global tourism industry continues to grow and is a vital source of employment and income, contributing over 10 percent of global gross domestic product and linked to 10 percent of jobs worldwide. Indonesia has a strong comparative tourism advantage in accelerating job creation given its rich tourism resources.
The project aims to provide sustainable essential infrastructure for the development of new tourism destinations in the Mandalika region of Lombok, including infrastructure improvements in surrounding communities. By facilitating private sector investment, the project is expected to create a significant amount of direct, indirect and induced employment in tourism as well as related businesses, boosting Indonesia's tourism competitiveness and sustainable economic growth.
The project is aligned with the Government of Indonesia's midterm development plan and the Indonesia Tourism Development Priority Program. AIIB's participation is expected to help optimize project design and implementation, thereby maximizing economic and social interlinkages and promoting sustainable development.
"AIIB is mandated to foster sustainable economic development in Asia by investing in infrastructure," said AIIB Vice President and Chief Investment Officer D. J. Pandian. "This project reflects the synergy of AIIB's efforts and initiatives of the Government of Indonesia in promoting sustainable tourism development in the country."
"By investing in tourism-related infrastructure, we can promote balanced regional development in Indonesia and contribute to poverty reduction," said AIIB Director General of Investment Operations Yee Ean Pang. "Women are likely to benefit from the project as tourism tends to employ a higher proportion of women."