What Role Should Criminology Play in Government Policymaking?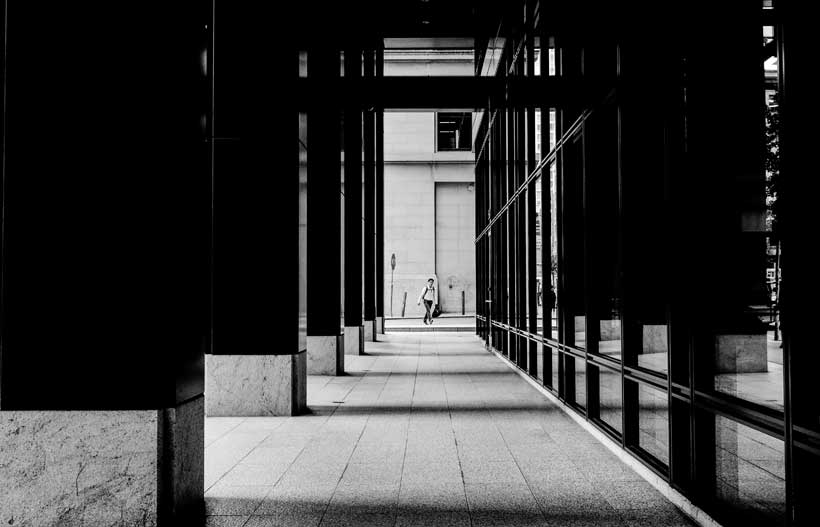 At this very moment in time, there is not much agreement over what the role of criminology should be in society. Therefore, in this academic article, an attempt will be made at portraying what the author considers to be a more appropriate picture of the role of criminological research in government policymaking based on multi-disciplinarity, multi-professionality and multi-institutionality.
For the purpose of this analysis, I will employ the notion of public criminology as the type of criminology which 'takes as part of its defining mission a more vigorous, systematic and effective intervention in the world of social policy and social action'. The reason why public criminology seems to be the perfect fit for the conduction of a proper discussion on the relationship between criminological theory and government policy is that it attempts to give meaning and context to social facts, moving beyond 'administrative criminology' or 'policy criminology' which is considered to be practiced in an optimal fashion when it uses experimental evidence that leads to easily proven benefits.
The Influential Role of Theory in Politics
With the advent of all the changes occurring in the 21st century, there is a need for a stronger bond between criminological research and government policymaking. There have been scholars advocating for an insulation of crime and punishment institutions from the political arena, together with other leading criminologists which have concluded about the criminological industry that it is politically and socially irrelevant and does not have much to add to the big debates on crime and justice   However, most criminologists recognize the benefits of getting involved one way or another in the process of governmental policymaking. As a case in point, Kitcher (2001) tried to answer the question of what collective good is criminology enquiry aiming to promote and came up with a long and, perhaps, inexhaustive list of added benefits, namely reduction in crime, improved efficacy of criminal justice institutions, heightened public security, the protection of the rule of law, individual liberty and human rights and responding to crime in a reasoned manner while dispelling myths.
Multi-disciplinary Criminological Research
Treatments of multi-disciplinarity in the development of criminology throughout history do not exist in the academia. Nor has any other branch of knowledge (i.e. psychiatry, psychology, law, sociology, forensics, medicine, anthropology) been able to claim criminology as its own. For this reason, it is important to bring to the forefront the problematiques of multi-disciplinarity regarding the production of criminological research and of multi-professionality concerning the government policymaking.
At one side of the spectrum, criminology has accustomed itself so far to operating in arenas, which have already been inhabited by other disciplines, while being delineated as constantly 'raiding' these disciplines. Nonetheless, not possessing enough 'autonomy' and being more outward looking has been looked at as a strength. Thus, it can be argued that it is crucial for the strength in relevance of criminological research in governmental policy for it to be multi-disciplinary, as opposed to morphing into a single discipline. In the unfortunate event of the latter, criminology would risk an increase in insularity from key debates in the political science and on the political scene. Since many scholars agree with the fact that criminology does not engage in the distribution of a shared conceptual language or a basic theoretical tradition, methodological and theoretical pluralism are not only preferred, but should be endorsed and promoted by criminologists in the governmental policy sphere. This can be achieved through the engagement of economists, sociologists, developmental psychologists and operations researchers, among others, in the creation of professional criminological knowledge.
Multi-professional Government Policymaking
On the one hand, the side of policymaking and the "circumstances of politics" are exceedingly relevant and need to display certain 'multi-professional' traits in order for criminological research to be easily put into practice. The issue of who is on the receiving end of all of this criminological research has been initially brought up together with Harold Laswell's concept of the 'science of democracy' in which he draws attention to the necessity of establishing specific audiences for criminological research .Hoppe (2005) attempts to answer this dilemma by framing 'the policy analyst's operational task as focusing the attention of all those involved in policymaking so as to bring about their maximum rationality' . In the category of 'all those involved', we should be able to include politicians, police, penal professionals, international political agencies, private security companies, pressure groups, non-governmental organisations, social research companies, consultancy firms, media organisations and the public opinion (i.e. crime victims) which should all both sponsors and recipients of criminological research. Therefore, academics should not be so hung up on engaging externally solely for the purpose of informing public policy, considering the possibilities offered by commissioned research from the part of NGOs and businesses or the prospects brought about by consultancy work. As a whole, these newly-forged networks should provide a great source of multi-professional engagement in the production, mediation and usage of criminological research. In terms of production and usage of criminological research, it might prove valuable to keep in mind that government policymaking should encompass a wide operation of 'practical rationality' in which all concerned voices are able to come to 'reasonable decisions' Moreover, their participation in the formulation of the criminological policy discourse could provide 'reality checks' which help prevent scholarly insulation found in other social sciences apart from criminology.
Since democracy is at the heart of governmental policymaking in the 21st century, the 'professional' knowledge needs to be supplemented by knowledge from a broad spectrum of sources such as science, the media, party preferences and opinion polls in order for a proportionate and representative policy response to be formulated. In this sense, one can argue that governmental policymaking is not as much of a science, as it is a craft, not as much of an 'art of the optimum' as it is an 'art of the possible'. As discussed above, it is impossible to escape politics if criminologists want to be included in the crime policy discussion since 'the only legitimate way for anybody's views about principle or policy to be put into practice is through the dirty and messy business of politics'.
Multi-institutional Collective Decision-Making
This is best represented by Loader and Sparks' concept of the 'democratic under-labourer'. This idea contains an 'institutional-critical dimension' responsible for facilitating the interaction process between criminology, criminal justice institutions, the government, the media and the civil society organisations. This comes in the shape of an effort to try and 'explain how criminological claims are likely to fare when translated into 'communication formats' of other social organisations and thereby shed light on the obstacles that stand in the way of a more informed politics of crime'
When translating criminological research into policy, decisions should be taken collectively, bearing in mind the prevalence of 'self-interest, ignorance or prejudice' of different stakeholders in the policymaking arena which might impede the process of reaching an agreement between policymaking parties. Conversely, these various know-hows different policymakers bring to the table also imply different lenses around crime controversies which, as opposed to gridlock, could set forth alternative manners of 'thinking and responding to crime'. Using Wegner's concept of 'boundary' as both the border between two 'communities of practice' and a way to 'develop ways of maintaining connections with the rest of the world' and applying this concept in relation to criminology as put into use by Jones (2012), specific practical ways of forming interlinks between disciplines, professions and institutions surface. Jones (2012) proposes that some of these could encompass 'industry work placements, academic exchange, visiting scholar programmes[…]conferences, workshops, work programmes, seminar series, secondments, or consultancy work' . Taking it a step further, he goes on to suggest that even social activities, communal newsletters, email distribution lists or office and site visits could potentially aid in the process of connecting various practices. Furthermore, by exploiting the notion of 'boundary work' as employed by Henry and Mackenzie (2011), it becomes clear how boundaries between criminologists and non-criminologists lead to a 'failure of academics to make research comprehensible to external audiences'
One of the best mechanisms employed for the inclusion of more stakeholders in the translation of criminological knowledge into policymaking is interactive governance. This method helps facilitate 'relational interaction'   between state and non-state contributors to the dissemination of criminological work through, for instance, 'reflexive monitoring and dynamic social learning' since in the dynamic age of globalisation people tend to trust in the 'reflexive monitoring of action' to guide us. The benefits of connecting with particular governmental, academic, civil society groups, and even corporate actors, can aid in the creation of alternative justice policy proposals (i.e. remaking of criminal justice institutions).To go a step even further, the creation of a 'market in crime control' populated with 'consultants' and 'entrepreneurs' selling their expertise to criminal justice and law enforcement agencies is something to strive for and not fear because of potential loss of academic integrity  . While these proposals might not be implemented in the next couple of years, they will certainly create more space for an active presence of criminologists in contemporary controversies.Nevertheless, collective decision making should be exercised with caution considering the dangerous prospect of deadlock due to potential 'burdens of judgement' such as troubles deciding upon what can be deemed as relevant evidence or competing values of policymakers as a result of various life experiences
All things considered, criminology can truly play an influential role in informing public policy as long as it learns how to engage with other disciplines. However, nothing will bring great results if the government policymaking machine does not do its part in inviting multiple professions to the decision table. These two actors (i.e. criminology and government) should learn how to work in a multi-institutional fashion commissioning a variety of stakeholders for the policy consultation process. Bearing in mind the "catastrophic trajectory of contemporary policies", this short essay served as a platform to envisage a multi-disciplinary criminology, a multi-professional government policymaking and a multi-institutional engagement in order to successfully respond to the trials of living in the era of globalisation. Thus, the main inference that we draw from this paper is that the relationship between criminological research and government policy should, in its turn, occupy a multi-disciplinary arena. It should fearlessly and unapologetically acknowledge that it contains a 'subject matter but no unique methodological commitment or paradigmatic theoretical framework, fact which can only move the debate forward in order to design the ideal type of criminological engagement with government policymaking.
This short paper was written on the back of an extensive academic bibliography. For a full list of references, please contact the author on Twitter or Linkedin.
The Failures of 737 Max: Political consequences in the making
Last month, as Boeing scaled new contracts for the 737 Max, horrific remains in Bishoftu, from the crashed Ethiopian Airlines Flight 302, witnessed the Dubai Air show in despair; the plane manufacturer had sealed another 70 contracts for the future. Still, the dreaded MCAS software is looking for a resolution at last. Two of the fatal Max 8 crashes have been reportedly caused by censor failures, accounted to software malfunctions. Hundred and fifty-seven people died inside flight 302, only months after Lion Air 610 crashed into the Java Sea with 180 passengers on board.
Both accidents are predisposed towards the highly sophisticated Maneuvering Characteristics Augmentation System (MCAS), an algorithm that prevents 737 aircrafts from steep take offs; or de-escalates the vehicle at its own will. However, there is more to Boeing accidents than just a co-incidental MCAS failure. Largely, it is only a consequence of political and economic interests.
While Boeing's European competitor, Airbus, relaunched its A320's in 2010, there were fewer changes in the operating manual. Airbus 320 Neo, as it was re-named, had larger engines on the wings, primarily designed for fuel efficiency. The Neo models claimed a whopping 7% increment in the overall performance; inviting thousands of orders worldwide. Consequently, Boeing's market share of more than 35% was immediately under threat after Lufthansa introduced it for the first time in 2016. Despite of major competition from the A320, 737's lack of ground clearance space, hindered for a major engine configuration. Nevertheless, Boeing responded to the mechanical challenge and introduced the MCAS for flight safety. As bigger engines in 737 was increasing the take-off weight, the MCAS would automatically re-orient the aeroplane's steepness to avoid stall. Boeing's lust to stay afloat in the competitive market, led by a robotic intrusion in flight controls did not fare too long. Flight investigations claimed that although Lion Air 610 was gaining altitude in normal circumstances, the MCAS read it wrongly; hence, pulling the aircraftlower, beyond the control of physical pilots. It was a design flaw, motivated by the need to overcome dwindling sales profits.
Neither is Airbus enjoying smooth performances over the years; it however has not performed as miserly as the 737. Indigo, a major Indian airline is the largest importer of A320 Neo; despite new technologies, it has been warned of repeating problems like momentary engine vibration. Months back, an Indigo flight stalled on its way from Kolkata to Pune, before being forced to return to its departure. Unlike the Boeing 737, Airbus malfunctioning does not lead to a major disaster. There is an element of mechanical interference available to pilots flying the European prototypes. Still, it is not everything that separates the two giants.
The Ethiopian disaster, scrutinized Boeing's leadership at home; a congressional hearing concluded that after repeated attempts to warn the airline manufacturer to present information as transparently as possible, deaf ears have persisted. As the statement read, Boeing was hiding significant information away from airline companies and pilots. While it plans to resume sales in 2020, progress has been waning, in terms of improving the knowledge behind operating the 737 Max. The investigative hearing concluded that Boeing was manufacturing flying coffins.
Unsurprisingly, there is little amusement towards the development of airline sales around the world. Visibly, there is a band of companies, preferring the American manufacturer to the other. The politics is simple; it is merely about technological superiority, but more related with subsidies and after sales services. Regardless of whether Boeing will scrap the 737 Max or improve the software configuration, doubts have presided over choosing to fly altogether with choosing to fly a specific model. Air travel could not be safer in 2020. That claim is in serious trouble.
Digital Privacy vs. Cybersecurity: The Confusing Complexity of Information Security in 2020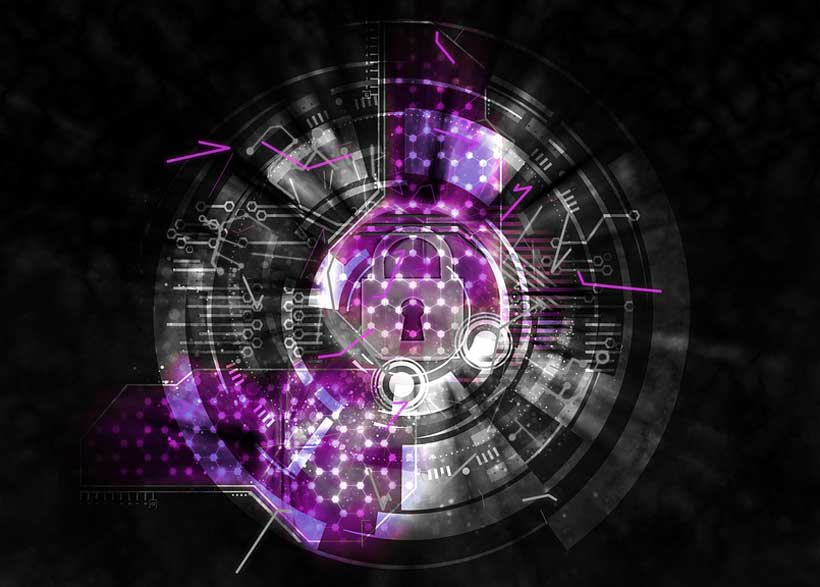 There is a small and potentially tumultuous revolution building on the horizon of 2020. Ironically, it's a revolution very few people on the street are even aware of but literally every single corporation around the globe currently sits in finger-biting, hand-wringing anticipation: is it ready to meet the new challenge of the California Consumer Privacy Act, which comes into full effect on January 1, 2020. Interestingly, the CCPA is really nothing more than California trying to both piggy-back AND surpass the GDPR (General Data Protection Regulation) of the European Union, which was passed all the way back in 2016. In each case, these competing/coincident pieces of regulation aim to do something quite noble at first glance for all consumers: to enhance the privacy rights and data protection of all people from all digital threats, shenanigans, and malfeasance. While the EU legislation first of all focuses on the countries that make up the European Union and the California piece formally claims to be about the protection of California residents alone, the de facto reality is far more reaching. No one, literally no one, thinks these pieces can remain geographically contained or limited. Instead, they will either become governing pieces across a far greater transregional area (the EU case) or will become a driving spur for other states to develop their own set of client privacy regulations (the California case). Despite the fact that most people welcome the idea of formal legal repercussions for corporations that do not adequately protect consumer data/information privacy, there are multiple confusions and complexity hidden within this overly simple statement. As we head into 2020, what should be chief for corporations is not trying to just blindly satisfy both GDPR and CCPA. Rather, it should be about how to remedy these confusions first. However, that elimination is not nearly as easy to achieve as some might think.
First off, a not-so-simple question: what is privacy? It is a bit awe-inspiring to consider that there are many ways to define privacy. When considering GDPR and CCPA, it is essential to have precise and explicit definitions so that corporations can at least have a realistic chance to set goals that are manageable and achievable, let alone provide them with security against reckless litigation. Failure to define privacy explicitly carries radically ambiguous legal consequences in the coming CCPA atmosphere, something all corporations should rightly avoid like the plague. Perhaps worse, no matter how much time you spend defining consumer privacy beforehand, trying to create this improved consumer protection digitally becomes almost hopelessly complicated. The high-technology, instant-communication, constant-access, massively-diversified world we live in today makes some argue that 'digital privacy' in any real sense is dead and buried without the possibility for resurrection. If this is true, then how quixotic will it be for corporations to try to meet the regulation demands of legislative projects like GDPR and CCPA if they do not first try to establish both clarity and transparency of terms and goals?
This is not a nihilistic argument just trying to have every corporation around the world throw up its hands in despair and give up on improved consumer privacy and data protection. But note the word 'improved.' In order for corporations to realistically provide consumer data protection, the irony of ironies may be that the first successful step will be finally embracing transparency in admitting that 'perfect digital privacy' will not and cannot exist. Realistic cyber expectations mean admitting that external threats always have an upper hand over internal defenders. Not because they are more talented or more committed or more diligent. But because what it takes to successfully perpetrate a threat is far simpler, quicker, cheaper, and easier than what is necessary to successfully enact a comprehensive defense program that can answer those threats and remain agile, flexible, and adaptive far into the future.
The broken glass analogy helps illustrate this conundrum. I am in charge of protecting 100 windows from being broken. But I must protect them from 1000 people coming toward me with rocks. Ultimately, it is far easier for the 1000 to individually achieve a single success (breaking a window) than it is for me to achieve success in totality (keeping all 100 windows intact). The resolution, therefore, is transparency: there is greater chance of 'success' for the chief actors (namely, me as defender and the client as owner of the windows) if I can be liberated from the impossible futility of 'perfect protection' and set a more realistic definition of protection as 'true success.' As long as there are recovery/restitution processes in place (replacing/repairing a broken window), then 'success' should be legitimately defined as a percentage less than 100. This is the same for corporations dealing with clients/consumers in the new world of 2020 CCPA: if the idea is that these pieces of legislations finally make corporations commit to perfect digital privacy and such perfection is the only definition of success against which they can measure themselves, then 2020 will be nothing but a year of frustration and failure.
The funny thing in all of this is that the EU legislation somewhat admits the above. Consider the seven principles of data protection as laid out by GDPR:
Lawfulness, fairness, and transparency.
Purpose limitation.
Data minimization.
Accuracy.
Storage limitation.
Integrity and confidentiality.
Accountability.
Nothing in these seven principles would bring about the establishment of perfect digital privacy or sets the expectation that failures in consumer protection must never occur. But they do hint at a darker secret underlying the European concept of client privacy that sits in contradiction to the very essence of American economics.
When people call CCPA the 'almost GDPR,' it is hinting at how the spirit of the two legislations are somewhat diametrically opposed to one another. The EU crafted GDPR under strong social democratic norms that encompass many of the core member governments. As such, it is most decidedly not legislation engineered to first protect the sacred right to free market business enterprise and a fundamental belief in the market to solve its own problems. Rather, GDPR has within it, implicitly, a questioning skepticism about the core priorities of major corporations and the belief that governance is the only way to make free-market economics work fairly. As such, GDPR is not just about protecting consumer data and information privacy from hackers, outside agents, and foreign actors: it is alsoabout protecting consumers from "untrustworthy corporations" themselves. This is something that should not infuse the CCPA (whether it does or not is yet to be determined and 2020 will therefore prove to be a very interesting judgment year). Because while California is staunchly to the left on the American political spectrum, it still operates as a constituent member of the US, the most fiercely protective country of its capitalist roots and belief in the sanctity of the free-market system. As such, government regulation in the EU that works for consumer privacy protection will not be looking at corporations as a willing or even necessarily helpful partner in a joint initiative. American government regulation should and must. As time progresses, if CCPA proves itself to be too close to GDPR, to European as opposed to American market norms, expect to see other states in the US create competing legislation. And even if those competing pieces aim to create a more 'American' conceptualization of consumer digital privacy as opposed to 'European,' what it means in real terms for corporations is yet more competing standards to try to synergize and make sense of. Thus, executive leaders in charge of information security in 2020 are going to need to have critical reasoning and analytical research skills far more than they ever have in the past.
In the end, protecting consumer privacy and providing client data protection is an essential, proper, and critical element for doing business in 2020. Legislation like GDPR and CCPA are meant to help provide an acknowledged framework for all actors to understand the expectations and consequences of the success/failure of that mission. Having such protocols is a good thing. But when protocols do not recognize reality, skip over crucial elements of clarity and transparency, hide some of the futility that likely cannot be overcome, and ignore their own competing contradictions, then those protocols might end up providing more problems than protection. What corporations must do, as they head into 2020, is not blindly follow CCPA. Nor should they facetiously do superficial work to achieve 'CCPA compliance' while not really providing 'privacy.' What is most crucial is innovative executive thinking, where new analytical minds are brought in to positions like CISO (Chief Information Security Officer) that are intellectually innovative, entrepreneurial, adaptive, and agile in how they approach the mission of privacy and security. Traditionally, these positions have often been hired from very rigid and orthodox backgrounds. The enactment of CCPA in 2020 means it might be time to throw that hiring rulebook out. In real terms, the injection of new thinking, new intellectualism, new concept agility, and new practical backgrounds will be crucial for all information security leadership positions. Failure to do so will not just be the death of privacy, but the crippling of corporate success in the client relationship experience.
The priorities of cyber diplomacy in the Rouhani's government
Technological growth and its breakthrough advances, along with their advantages, also have disadvantages, which are obvious examples of communication equipment. In fact, today, the Internet, telephones, cell phones and other communication devices can be described as a double-edged sword used to facilitate communications on the one hand and to spy on and monitor information.
The main pillar of cyber security – from the very beginning of this concept – is the implementation of technical and non-technical measures that ensure the security of information systems. But for these measures to be effective, they must cover all possible threats and vulnerabilities, as only a small flaw can provide the basis for a widespread attack.
The fact is that, contrary to what most people think, "cyberspace" is not a virtual space. In fact, the use of the word virtual has led astray people and ideas in this field. Cyber ​​space is a real space in a new arena for influence and consequence of friendship, cooperation, competition, hostility and even war between nations and other actors. It shows well that the Internet and cyberspace have opened a new field for politics, where individuals, groups, and governments are engaged in policymaking. Accordingly, "cyber-politics" and "cyber security" are spoken about in international relations and politics today. Cyber-politics is a two-part concept that refers to the interplay of two policy areas (friendship, cooperation, competition, conflict and the fight for values ​​and interests) and the Internet (a new space for acting).
Cyberspace Interaction Space, or more properly the "cyber-politics" space, is the latest and most important field of interest for policy and international experts in theory and practice, neglecting which can cause serious harm. And unpredictable for countries as the most important actors in the field of international relations.
Today in the field of international relations and politics there is talk of "cyber-politics" and "cyber security". Cyberspace is a real space in a new realm of influence and consequence of friendship, cooperation, competition, hostility, and even war between nations and other actors. These illustrate well that the Internet and cyberspace have opened a new field for politics, where individuals, groups, and governments are engaged in policymaking.
Cyber-politics is a two-pronged concept that refers to the interplay of two policy areas (friendship, cooperation, competition, conflict, and the fight for values ​​and interests) and the Internet (a new space for action). Some experts have gone even further and have spoken of cyber policies as "excellent policy" versus "low politics".
In the field of international relations, influenced by the tradition of realism, international issues are divided into crucial issues such as security and less important issues such as economic issues. Some experts believe that due to the importance of the cyberspace, cyber-policy should be considered as one of the most important, critical and security issues or excellent policy. They point out that millions of people worldwide now have access to computers and the Internet, and that the number of users and the level and depth of Internet use are increasing every day, which provides a very important playing field for politics Is. The number of users is increasing daily as well as the level of technology. In such circumstances, cyberspace plays an important role in guiding public opinion, setting priorities and desires, public diplomacy, espionage, sabotage, war, conflict and everything that actually constitutes the real policy space. As a result, cyberspace should be considered a top policy.
The Theoretical Framework and the Most Important Impacts of Cyberspace on Politics and International Relations include three fundamental issues:
The first is to provide a "conceptual order" to explain the relationship between cyberspace and politics.
The second issue is identifying and believing in the broad relationship between cyberspace and politics.
The third issue is to explain the path and the important issues in this regard.
The "side pressure" theory is applicable to this field.
The purpose of lateral strain theory is to provide a new level of analysis beyond the three levels of Stephen Walt. He believes that cyberspace cannot be discussed based on past levels and approaches of people like Kenneth Boulding and Kenneth Waltz.
Cyber ​​space requires a different level in addition to the three levels of "human", "states" and "international system". At this new level, the "global level", the impact of cyberspace is emphasized by emphasizing the separation between the "social system" and the "natural environment".
At the global level, the emphasis is that the Internet space and its widespread effects on the world of politics cannot be debated with the old levels that emphasize the individual, the state or the international arena. The Internet is a space for simultaneous acting, nongovernmental actors such as terrorists and private companies in the economic, cultural, security and even military dimensions. Therefore, it should be emphasized at the global level that while combining the other levels, it creates a broad linkage between all levels and dimensions and is capable of analyzing other political space. Therefore, lateral pressure theory attempts to establish a link between the individual, state, and international levels as the old levels and the level of global analysis.
Based on the experience of the past few decades, the Internet and cyberspace have had an impact on the relations of countries, especially the US and Iran. In fact, serious competition between countries in this field is positively or negatively or positively or negatively. In this battle, major countries, including China and the United States, are trying to outperform others in technology, which has positive implications for the advancement of the Internet, but at the same time the Internet has created a new atmosphere of competition, hostility and war that some countries, including It has attracted America and Iran.
On the subject of Internet content and the role and policies of governments in controlling cyberspace, powerful countries are trying to influence the direction and overallity of the Internet space and determine its future direction. On the other hand, weaker countries in the field are trying to influence the Internet through content filtering, with a negative and defensive look. In such an environment, the serious competition that exists between Western countries and others is taking shape every day.
In the cyber-political space as an important new issue in the field of politics and international relations, as in other areas of politics, "values" and "interests" are played by various actors such as governments, organizations and government actors. And NGOs, and even people, are produced, distributed and consumed. As a matter of fact, cyber policies has put new players alongside governments as the most important international relations players, sometimes more powerful and successful than governments.
However, apart from all the positive benefits and benefits of the Internet, the reality is that the Internet has provided a "new war space" that is referred to as "cyber warfare". In this type of war, countries and other actors use the Internet to spy, sabotage, create riots, revolutions, and even destroy military and critical military facilities and centers.
Of course, the Internet has also created a new space for countries to "cooperate" and "interact". In this context, the Internet has made it easy and cheap to build relationships between all actors, including governments, individuals, organizations, and institutions, with high speed and accuracy. As a result, the conditions for cooperation and interaction have become more important than ever. While countries and other actors are aware of the need for extensive international cooperation on the Internet, they are aware that the cyberspace has created a new field of international cooperation.
As for the wider impact of the Internet on all aspects of politics and international relations through the dissemination of awareness, the fact is that the Internet has greatly contributed to facilitating and expanding access to information and knowledge in the national and international arena. Individuals and human societies have become more aware and literate than ever before, and the world is confronted with a new phenomenon called "human awakening" in Islamic countries known as "Islamic awakening". As a result, political demands such as respect for democracy and the need to respect the political independence of nations, respect for cultural and religious values, the right to decent socio-economic development, etc. and increased sensitivity to environmental issues. Accordingly, the Internet has affected the operating environment of countries and other actors.
Finally, a new space has emerged in the international arena that cannot be analyzed based on past theories, approaches, and levels. In fact, the content and philosophy of the new space, known as cyberspace, is very different from the past. In this new space, new and different kinds of friendship, cooperation, competition, hostility and war have been created alongside the patterns of the past. In addition, diverse and diverse actors have been added to traditional actors, which are highly ambiguous and unpredictable. As a result, new theories, approaches and perspectives that are much more flexible and open to the past need to be emphasized.
Cyber-politics and cyber security are nowadays considered as a major issue by international relations experts, along with older issues of war, economics, women and the environment, and even some consider it more important than others; Because cyberspace has some old-fashioned areas and themes.
It has come from the Rouhani's government big cyber policies:
"Over the past 15 years, soft norms have become internationally binding norms, and this process has been going on without Iran's presence and effective role play, the process and formation of norms and binding norms that may sometimes conflict with national and international interests. Being sovereign, it would severely damage Iran's rights and interests and provide future grounds and excuses for pressure and sanctions from the cyber space.
With the proliferation of political and media reports and spaceships on Iran's cyberattacks on the US and Saudi Arabia, highlighting and inducing Iranian government support for destructive and stealing information and "presenting Iran as a cyber-threat" accelerates the process. The sanctions could provide grounds for further pressure, cyber and non-cyber sanctions, and hostile countermeasures against our country, whose prospects could pose a threat to our country's cyber interests. In the process, the country will see the imposition of a future "cyber crusade" that requires the necessary technical, political and diplomatic arrangements beforehand in cooperation with all actors in the field.
Establishment of normative grounds for joint action by US companies as a "front line of cyber warfare" against the Iranian government and Iranian companies under the pretext of conducting cyberattacks by Iran and joint collective action to combat filtering and support for national antitrust flows in space. Cyber ​​and external messengers with the slogan of protecting users and empowering them against government cyberattacks. "Tech companies are an important element in cyber warfare, and we're the first responders to cyberattacks, and just as recognized by international law for sending medical facilities, technology companies must be neutral so they can be responsive to citizens," says Brad Smith. And help them. " They want to make filters-breakers equivalent to dispensing medicine and medical aid during wartime, thereby justifying their intervention in other countries' affairs. But in fact, there is no resemblance between the humanitarian aims of the Red Cross and the Red Crescent with their inhuman and inhuman aims."
For example, cyberspace has provided new conditions for countries to cooperate and compete, and of course other actors in the military and security, political, economic, environmental, women's, children, health, education and more. Thus, the cyber space has created new conditions in which international relations issues are raised differently, resulting in a new form of cyber-policy that has particular implications for national and global security. Therefore, it is necessary to strengthen the clerical state at national level by thoroughly explaining and properly explaining cyber-politics and cyber security and its impact on all areas.