Religious buildings in Kazakhstan to be labeled 16+
New restrictions on religious activities are emerging in Kazakhstan. Will they help to fight extremism?
According to the Government bill introducing amendments to the laws on religious activities and associations, adolescents should be forbidden from attending mosques, churches and synagogues if they are not accompanied by one of the parents and don't have written consent of another parent.
Schools and the media are going to be forbidden from talking about the belief systems of various religions as well.
By implementing these and other measures, Astana intends to combat religious extremism. However, the crackdown on religion has already set the country four years back: in 2017 the Republic of Kazakhstan returned on the list of countries where the religious situation arouses concern of the US State Department Commission on International Religious Freedom. Kazakhstan last appeared on the list along with Afghanistan, India, Indonesia and Laos in 2013.
Is the proposed bill really going to help to contain the spread of radical Islam, and to what extent does it conform with international human rights standards?
The Concept of State Policy towards Religion, adopted in 2017, shows that the authorities strive to expel religion from public space altogether and promote an ideology of "secularism". Their thinking is understandable: with no contact between members of differentreligions, there will be no inter-religious conflicts.
However, according to the European experience, prohibitive policy does not bring the expected results. In a multicultural society, the lack of information about the beliefs of other religions only increases tensions. Silencing the matter of religion and obstructing religious education reduces the ability to critically evaluate the extremist ideologies,while increasing the opportunityto spread false information aimed to promote inter-religious discord.
In addition, various summer camps, excursion and pilgrimage activities organized by religious communities are going to be banned if the bill is adopted. It includes those traditional religious confessions that the Government routinely thanks for promoting the inter-civilizational dialogue, youth development and the maintenance of stability, peace and prosperity in the society. A large number of children and teenagers will be deprived of their usual social circles and leisure activities.
As a result of such unconstitutional state interference and bureaucratic obstacles, children and teenagers will be denied the right to practice the religion of their family even when outside educational, medical and other state institutions. Not to mention that parents will be entitledby law to restrict the right of their children under the age of 16 to choose their faith.
Moreover, according to the proposed legislation, if a minor is found in a prayer room"illegally", the responsibility will fall on the religious organization in question. Consequently, the clergy will need to alienate and discourage the younger generations from attending their own churches, so as not to get fined and fall within the scope of the restrictions on the religious activities!
At the same time, actual extremist organizations will go underground and get more freedom than their peaceful competitors. Obviously, the unruly youth will turn not to those imams, priests or rabbis unable to go beyond the restrictive framework of formal prohibitions. They will go to the "real" preachers who offer communion, new religious experience, something to devote yourself to, a sense of self-worth (even if as suicide bombers).
It is in the interests of all religious leaders, and indeed the whole world, to prevent such a terrible scenario from happening and to return Kazakhstan on the path of civilizational dialogue and inter-confessional cooperation. Otherwise, any participation in the VI Congress of Leaders of World and Traditional Religions in the Astana Palace of Peace and Reconciliation can be seen as not only dishonorable and hypocritical, but also unsafe.
Located at the new center of global attraction for economic activity, Pakistan and Uzbekistan share a long string of relations. After the independence from the soviets, Pakistan was among the first countries to recognize it. In 1992, Pakistan established their first diplomatic sanctuary in Tashkent. Since then delegations from both the countries paid visits to each other.
The bond shared between the two countries, that lie in close proximity, is strengthened by similar eastern culture and fortified by the religious ties. This sharing of cultural and religious values is clearly visible in the national language of Pakistan which borrows thousands of words from Uzbekistani language. This nexus is now getting even stronger with the increase in co-operations in social and economic sectors.
Relations between both the states saw an unprecedented growth in recent times and this social integration is ever growing. During the last year only,
63events such as seminars, presentations and business forums were arranged for general public. Whereas, the Uzbek Embassy had a significant number of bilateral meetings with the top tier of business community including several associations and unions. The same sentiment was reciprocated by Pakistani side when more than 50 companies paid visit to Uzbekistan with the purpose of investment. There were a number of exhibitions, events and investment forums in Tashkent, Jizzakh and Bukhara. Eight different Pakistani companies participated in such events.
Uzbekistan and Pakistan have also been working on 38different joint ventures for launching import/export operations.
In economic sphere, Islamabad and Tashkent hold great trade potential. In just 2018, the mutual trade between both countries crossed USD 98.4 million's mark, which means a raise of around 170%.Prior to 2018 in 2017 numbers of economic activity between two states were low and accounted for just USD 36.6 million.
In 2018 Pakistani export to Uzbekistan increased for 150% and amounted 66 million USD (in 2017 – 26 million USD).
Last year Ambassador of Uzbekistan to Pakistan Mr. Furqat A. Sidikov while addressing business community at Islamabad Chamber of Commerce and Industry expressed that trade volume between Pakistan and Uzbekistan has the potential to rise up to USD 1billion in next 5-6 years. It clearly signifies that both countries can provide enormous benefit to each other's socio-economic segment. Pakistan has been exporting edibles like mango, citruses, raw and refined sugar. Furthermore, chemical products, pharmaceutical products, and leather and textile goods are major exports of Pakistan to Uzbekistan.
Uzbekistan is also a hub for petrochemical goods, cotton and silk goods. Its exports to Pakistan includes: leather raw materials, petrochemical products and mineral fertilizers, cotton yarn, cotton fiber, raw silk, plastic products, agricultural machinery, clothing, etc. Not only this, dry fruits and vegetables are also exported from Uzbekistan to Pakistan.
In 2018 Uzbekistan-Pakistan Business Council was established in Islamabad in order to facilitate and support the business community in two countries. Apart for this, several forums are also established in main cities of Pakistan to boost up the economic potential.
Accessibility remains a key subject in establishing people to people relations thus recognizing this flight route from Tashkent-Lahore-Tashkent was resumed in April of 2017. Both states also look forward to initiate new routes from Islamabad and Karachi as well. Earlier in May Uzbekistan's Ambassador to Pakistan had a meeting with Chairman Senate of Pakistan to discuss the inter-parliamentarian cooperation between Pakistan and Uzbekistan. Sideways to expanding parliamentarian relations it was also discussed to further strengthen the cooperation on transport sector to provide uninterrupted route to trade of goods.
Both countries share many economical and regional platform and are member of Organization of Islamic countries (OIC), Shanghai Cooperation Organization (SCO), and Economic Cooperation organization (ECO)and others. Multiple times these platforms were used to freshen up the relations between two countries. Based on mutual trust both countries can have free trade agreements to amplify the relations between them.
Enormous potential lies in social, economic and political sectors on which both countries can work. Both countries can play a key role in bringing peaceful non-military solution to misery in Afghanistan as well as in the region. Pakistan needs to explore new avenues for cooperation with countries like Uzbekistan and extract the maximum benefit for itself.
Uzbekistan understands importance of Pakistan in keeping stability and prosperity of the whole South Asian region. Both countries are interested in continuing bilateral partnership on all key issues of the regional security and stability agenda, including the conflict resolution in Afghanistan and expansion of infrastructure, trade and economic ties between Central Asia and Pakistan.
Uzbekistan initiated logistic project that project will include the construction of the massive railroad transport corridor "Uzbekistan-Afghanistan-Pakistan". In details, this corridor will compose the rail line "Uzbekistan-Mazarisharif" which has been already realized between Uzbekistan and Afghanistan as well as construction of new rail road "Mazari-Sharif-Kabul-Peshawar".
In perspective, full realization of this unique transport corridor, will make Pakistan as a Central regional trade hub between South Asian and Central Asian regions.
No More Business as Usual: Improving Water Usage in Central Asia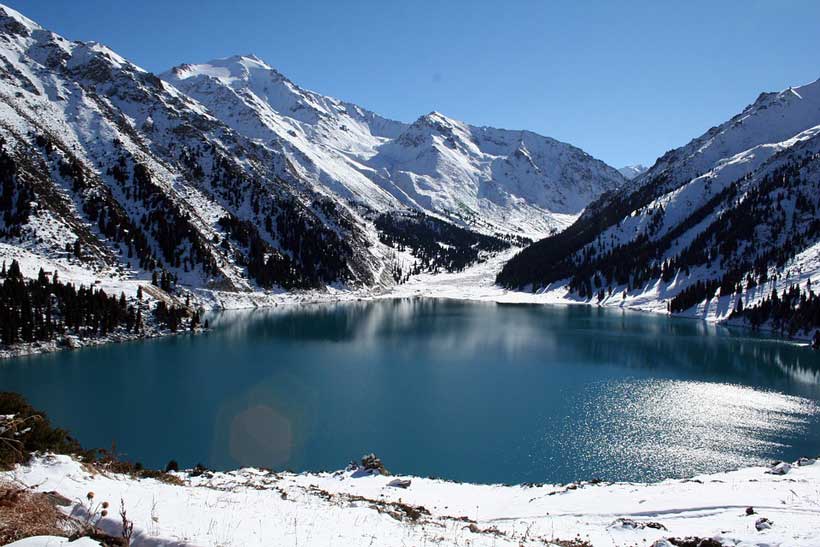 Central Asia's future economic development, including its energy and water security, depends to a great extent on how effectively countries manage their natural water supplies, especially under increased pressures from climate variability, economic growth, and population expansion.
The population of Central Asia is expected to grow by around 30% by 2050. As such, demand for water services will also increase significantly.
Central Asia is heavily dependent on agriculture, which provides livelihoods for about 50% of the population in some countries. But its level of water productivity is one of the lowest in the Europe and Central Asia region. More efficient use of water in the economy could significantly contribute to increased agricultural productivity, green energy production and the health of the region's environmental assets.
According to estimates, the adoption of modern agricultural techniques and methods could increase the region's crop yields by over 20% by 2030, and by 50% by 2050. On the other hand, if countries continue a "business as usual" approach, Central Asia is among the regions that could experience a significantly negative impact on GDP under climate change. Each year, inadequate water supply and sanitation leads to overall economic costs equivalent to around $2.1 billion, although these costs differ from country to country – ranging from almost 0.5% of GDP in Kazakhstan to around 4.25% in Tajikistan (2017 data).
"The water agenda in Central Asia is always viewed through the lens of the Aral Sea disaster," said Ato Brown, World Bank Country Manager for Kazakhstan. "Today, it is high time for us to start changing the narrative so that Central Asia is known for being an oasis of production and productivity."
According to a World Bank report, Central Asia is among the regions that have most to gain from properly managing water resources under climate change.
Most of the major rivers in Central Asia cross borders, therefore countries need to coordinate water management to advance sustainable development and climate resilience.
Water resources in the region are sensitive to climate variability, which poses significant challenges to the agriculture and energy sectors.
Since the 1950s, average annual temperatures have increased by 0.5°C in the mountainous areas of southern Central Asia, and glaciers that feed the region's main rivers – Amu Darya and Syr Darya – have shrunk by a third. With the melting of glaciers, the expected fall in river flows will have a major impact on agricultural production.
By 2025, hydropower is expected to overtake gas as the main fuel source for energy production in Central Asia. Where hydroelectricity production is based on reservoir storage, there can be flow management benefits for climate change adaptation, including flood and drought prevention and mitigation, as well as timely delivery of irrigation and drinking water.
"Central Asian countries need to start with a joint project, and there are opportunities for working together," said Ato Brown at the Astana Economic Forum. If the countries of Central Asia invest sufficiently and effectively in better water management, they have the potential to become not just economically prosperous and resilient to climate change – but also to provide new opportunities and hope for all their citizens.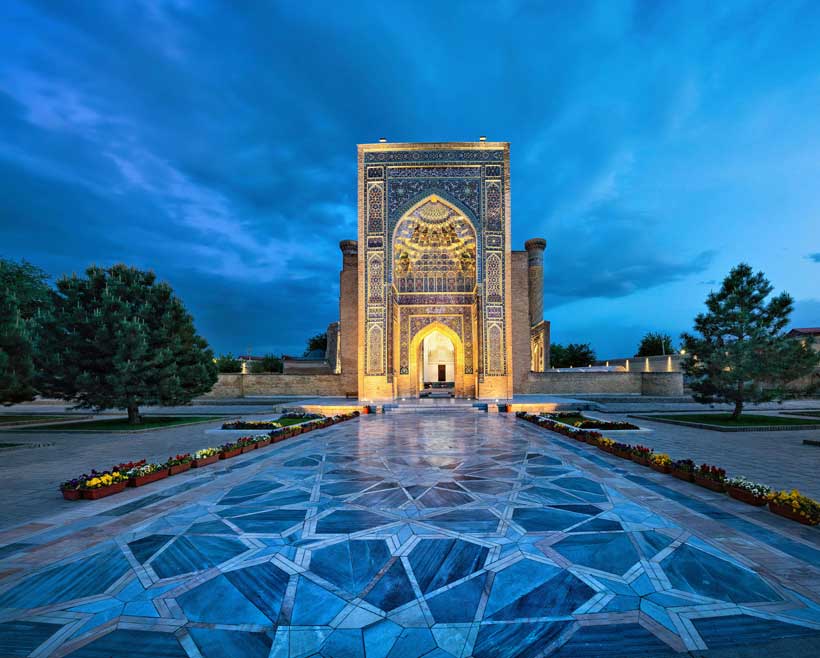 From the coasts of Caspian Sea to the rouged lands touching Afghanistan, there lies a belt of resource opulent countries, the Central Asian States. Comprising of five states, it is now becoming the new hub for social and economic development. As it lies at the heart of ancient silk route, central Asia also holds key importance in the new geo-economics of world as well. With combined population of more than 66 million and alone Uzbekistan accounting for approx. 29 million, Central Asia is an emerging market for investing companies.
Known as the five -STANs since all five states include -STAN at the end of their respective names. When these states got independence from the Soviet Union in 1991, Pakistan was among the first and few countries to recognize them and establish diplomatic relations with them. Since then, Pakistan and Central Asian countries enjoy healthy relations. Form visits of high-level delegations to signing of MOUs for establishing Joint Economic Commissions (JECs) Pakistan is fully acknowledging the role and importance of Central Asian states.
Geography plays a key role in the importance of these states located on the crossroads of East and West, Central Asian culture is an amalgam of ancient civilizations and modern era. Pakistan and the other STANs have a lot in common. Deeply connected with the bond of the religion, Pakistan and Central Asia, share many similitudes in culture. For instance, Sufism is enrooted in both societies. The architecture, cuisine, arts and handicrafts and even the dresses are somewhat similar. The languages also contain words and structures that are common. Thus, implying that both have immense potential of bilateral co-operation. For this, cross-cultural integrating policies and measures will boost the relations.
Out of many cross-cultural programs, Students' exchange programs can be very beneficial. Pakistan in 1992-93 started Special Technical Assistance Programs, under which apart from language courses, diplomacy, banking and accountancy expertise were also exchanged. Programs were fully funded by the government of Pakistan. Presently, Central Asian Faculty Development Program had 7% of its fellows from Pakistan in Phase I. Similar programs can help improve the relationship between Central Asia, at not only state level but also it will be beneficial in context to people to people diplomacy.
Economic diplomacy stands as one of the guiding principles for Pakistan's foreign policy now, hence the already important trade and commerce now stands even more important between the two societies. Presently, Pakistan's trade volume is almost 58.4 USD in region with exports comprising of larger numbers, indicating the Central Asia can be very favorable market for Pakistani exporters and investors. Kazakhstan being the largest trade central Asian partner of Pakistan, is followed by Tajikistan and Turkmenistan. This trade and commerce between the two can contribute a lot in economic development of the countries and uplifting the standard of living.
Pakistan now is lying a greater emphasis on tourism industry than ever before. It has also been a driver for development in Central Asia. Travelers from across the globe are now visiting the region because of its unique cultural heritage and landscape. The number of visitors to Central Asia is ever increasing as it increased from 2 million visitors in 2010 to 6 million in 2016. Pakistan has also aims at a single tourist visa for all Central Asia Regional Economic Cooperation (CAREC). The promotion of tourism for strengthening of economic and cultural ties across countries and generation of employment and business opportunities had been the priorities under CARCE 2030.
After Washington's venture on War on Terror and Pakistan becoming the pivot of it tables got turned. When Pakistan experienced the ricochet of Uncle Sam's policies in Afghanistan , there seemed a decline in Pakistan's heed towards the Central Asia. Affected by terrorism and its export from across the border with severe internal security challenges, discourse of Pakistan's foreign policy took a major shift. Pakistan's primal objective was to secure its internal and external parameters. After more than a decade, the dark clouds are dispersing from Pakistani skies and it is rising from the dungeon of bloodshed.
Now is the time for Pakistan to revamp its foreign policy framework and extend its diplomatic arms across the regions. Since both societies can benefit and can bring robust advancements to their socio-economic fabric by cooperating with each other. Pakistan should thus align its foreign policies with the overall shift in global politics. Since East now holds much important on international scenario, Pakistan and Central Asian co-operation will stand for a more promising future of region.