An education approach to preventing and countering violent extremism
Last November Goodenough College and The Royal Commonwealth Society brought together four experts to discuss and debate the role that education can play in putting youth at the forefront of fostering stability, change, and a peaceful future.
The justification for putting youth at the heart of these issues is simple – youth are often seen as the most vulnerable to turn to violent acts, but what is habitually left out is their capacity to be agents for change, and their ability of bringing new and innovative ways to address the issues of today. Secondly, the youth population is only growing, currently now 60 percent of Commonwealth citizens are under the age of 30.
There is a global shift towards the recognition that robust and quality education can play a critical role in preventing and countering violent extremism. A lack of quality education, just as poverty, bad governance and the absence of rule of law, creates a 'push factor' and raises the tensions that can make people more susceptible to a violent extremist narrative. Robust education can, among other things, encourage critical thinking, cultural awareness, respect and understanding, tolerance and cultures of peace. These attributes help create an environment whereby young people are more likely to resist the 'pull factors' that can lead them to employ or support the use of violence to express their grievances.
However, education on its own is not sufficient to prevent violence. Not all education inspires peaceful environments, and not all education can be classified as CVE work. The right to education is critical, but simply promoting education is not enough to prevent terrorism. We know this as many violent extremists are well educated. Secondly, education systems can in themselves be based along class or ethnic lines creating more grievances, and curricula can be written in a way that encourages discrimination and hate.
Tackling violent extremism through education must have a three-pronged approach. We can use formal and informal education to directly discuss the issues driving violent extremism and catalyse community action and local solutions. We can develop effective curriculums and equip teachers with tools to encourage critical thinking and respect and tolerance. Finally, we can work with governments to overhaul education systems to ensure that they are inclusive environments that encourage peace and dialogue.
These are some of the approaches that education ministers will consider at their summit in Fiji next month. The Commonwealth's joined-up approach to development work means that governments can benefit from initiatives in our CVE unit as well as key resources from our education team, such as the Education Policy Framework and the Curriculum Framework for the Sustainable Development Goals which offer step-by-step guides that ministries can use to improve and modernise education policies and curriculums.
A version of this blog was originally published in the Royal Commonwealth Society's Commonwealth Voices December 2017
How men can play an active role in promoting gender equality and women's empowerment
International Gender Champions and Heads of the Vienna-based United Nations organizations have discussed how men can play an active role in promoting gender equality.
The event, held to mark International Women's Day 2019, kicked off with a presentation by Matt Wallaert, a behavioural scientist and entrepreneur working at the intersection of technology and human relations. He talked about the importance of being aware of the micro-behaviours that hamper or promote gender equality in organizations.
Wallaert said that achieving gender equality benefits men and women but that to achieve it "we need men to change."
Yury Fedotov, Director-General of UN in Vienna and Executive Director of the UN Office on Drugs and Crime, said, "We need to heed the call of this year's International Women's Day to 'think equal, build smart, innovate for change' and do more to fast-track gender equality through innovation around gender-responsive systems and services."
LI Yong, the Director General of the UN Industrial Development Organization (UNIDO), said the call to innovate for change is a key part of his organization's work to achieve inclusive and sustainable industrial development.
Li said, "As UNIDO evolves to meet the challenges of the future, we will continue to support women innovators, entrepreneurs and industry leaders to find ways where technology and innovation can remove barriers and advance gender equality."
Ambassadors Brendon Charles Hammer, Permanent Representative of Australia, and Ambassador Alicia Guadalupe Buenrostro Massieu, Permanent Representative of Mexico, both related incidents of struggling with and prevailing over gender inequality during their careers.
Lassina Zerbo, Executive Secretary of Comprehensive Nuclear-Test-Ban Treaty Organization, said, "In the 21st century, we must have the courage to understand gender equality as a path to social justice. It all comes down to respect and making space for each individual to exercise his or her talents. This approach benefits humanity, peace and development."
UNIDO's Li highlighted the need to build an equal partnership between women and men for the benefit of all, adding that, in this context, "men have an important but often less acknowledged role and responsibility."
"We have to break the glass ceilings and the glass doors to arrive at gender equality," Li concluded.
The event, which was moderated by Ambassador Andrej Benedejčič, Permanent Representative of Slovenia, was a joint initiative of the Gender Focal Points of the CTBTO, IAEA, UNIDO, UNODC/UNOV and the Focal Points for Women from UNODC/UNOV.
Education remains an impossible dream for many refugees and migrants
The older refugee and migrant children get, the less likely it is that they will get a quality education: less than a quarter of the world's refugees make it to secondary school, and just one per cent progress to higher education. Even for migrants who settle in wealthy, developed host countries, accessing university is an uphill struggle.
For many young migrants in the UK, even those who have the legal right to remain in a new country, the idea of going to university is almost an impossible dream: not only are they are charged "overseas student" fees, which can be around double those of "home" students but, until recently, they were denied access to student loans, which puts up another barrier to entry.
However, a ray of hope has been provided by Chrisann Jarrett, who is herself a young migrant (she was born in Jamaica and moved to the UK at the age of 8). Whilst still a teenager, Chrisann set up Let Us Learn, a campaign for equal and fair treatment for young migrants. In an interview with UN News, Chrisann explained how a 2015 court victory against the UK Government has made a big difference to many young UK-based students born abroad.
"We recognized that over 2,000 students were being stopped from going to university because of their immigration status. So, despite being lawfully resident in the country, they were being told that they couldn't move forward with their education aspirations. In 2015, the Supreme Court agreed that this was discriminatory, and we managed to influence government policy, which means that hundreds, if not thousands of young migrants are able to access a student loan and go to university, which previously wasn't the case."
Ms. Jarrett said that the campaign was a cause worth fighting for, allowing potential talent, that would otherwise have been overlooked, to develop for the benefit of the migrants, and the countries in which they live.
Education cannot wait
Migration has become one of the central themes of political discourse and media coverage in the UK and other European countries over recent years, making it easy to forget that 92 per cent of young refugees are hosted in developing countries. These states have scant resources to ensure that they get an adequate education, and need support in order to be able to include refugee children in their school systems.This is why Education Cannot Wait, the first global fund dedicated to education in emergencies and protracted crises, was set up in 2016. Hosted by the UN Children's Fund (UNICEF), Education Cannot Wait brings together public and private partners to mobilize the funding needed to deploy immediate and sustainable programmes tailor-made to the educational needs of children affected by conflict.
One such example is in Ethiopia's refugee-hosting regions of Gambella and Benishangal-Gumuz, which received a $15 million grant from the fund, to pay for new schools and teachers. Most of the children there fled from violence in South Sudan, and schools can play a significant role in helping them to find stability and support.
The investment by the Fund has paid for the construction of three new secondary schools, 84 classrooms in four primary schools, and classroom furniture such as desks, chairs and chalkboards. It also supports teacher training through diploma programmes, as well as teaching and learning materials. It is hoped that the grant will lead to some 12,000 children benefiting from an improved quality of education.
But more than half of all school-age refugees are not getting any education: that equates to some four million young people unlikely to realize their economic and intellectual potential. The UN refugee agency (UNHCR) estimates that the number of young refugees receiving no schooling rose by around 500,000 in just 12 months between 2017 and 2018. The agency expects hundreds of thousands more refugee children to join these statistics, unless urgent investment is made.
The 'horror' of children devoid of hope
In February, Gordon Brown, former UK Prime Minister and UN Special Envoy for Global Education, warned that the world needs to wake up to "the horror of so many children devoid of hope," and gave as an example the situation for children at the Maria refugee camp in Greece, where "no formal education is on offer to any of the hundreds of children who are there," and where two young boys attempted suicide. "At that age, their lives should be full of hope and excitement at every new dawn – but instead young people are so devoid of hope, that they attempted to take their own lives".
Speaking at the UN's International Dialogue on Migration later that month, António Vitorino, Director-General of the International Organization for Migration (IOM), said that "Too often, young migrants are denied access to training opportunities – vocational as well as academic – or access to all parts of the labour market in countries of destination." Many young migrants, he said, experience discrimination that "reduces their prospects for growth, as well as their self-esteem. This is a dangerous cycle that we must avoid: unduly limiting the potential of a generation who encapsulate a diverse experience and skills."
International Women's Day 2019: More equality, but change is too slow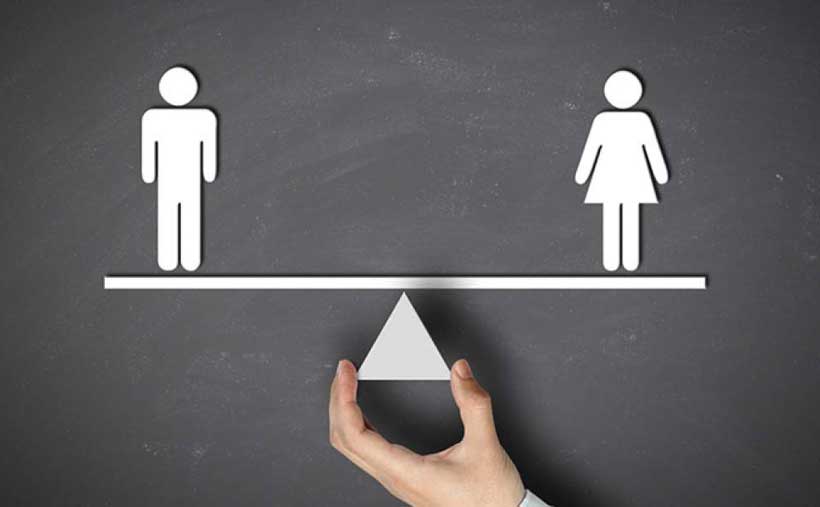 On the occasion of this year's International Women's Day, the Commission has published its 2019 report on equality between women and men in the EU. The good news is that Europe is making progress; however, we must speed up change.
The Juncker Commission has acted on all fronts to improve the lives of women in Europe, by fighting violence against women, closing the gender pay gap, and by establishing better work-life balance conditions for families.
Frans Timmermans, First Vice-President said today: "We are in 2019 and progress in the area of gender equality is still at a snail's pace. In some countries the situation is even regressing. All we ask for is: equality for all. Nothing more, but nothing less either. It's time women and men push for equality together."
Vĕra Jourová, Commissioner for Justice, Consumers and Gender Equality, added: "Women are still underrepresented in politics across the EU, this also goes for the European institutions. I want to see more women running for election. We should lead by example: I call on Member States to present more female candidates as future European Commissioners."
Today's report shows some progress in gender equality, but women still continue to face inequalities in many areas:
The EU employment rate for women reached an all-time high of 66.4 % in 2017, but the situation differs across Member States. Last year, eight Member States received recommendations under the European Semester framework to improve female participation in the labour market (Austria, Czechia, Germany, Estonia, Ireland, Italy, Poland, and Slovakia).
Women are more at risk of poverty, with salaries on average 16% lower than for men. This translates in the pension gap, which stood at 35.7 % in 2017. In some countries, more than 10 % of older women cannot afford necessary health care.
Women remain largely under-represented in Parliaments and government. Only 6 of the 28 national parliaments across the EU are led by a woman and seven out of ten members of national parliaments in the EU are men. While the current level of 30.5 % female senior Ministers is the highest since data were first available for all EU Member States in 2004, there is still evidence suggesting that women tend to be allocated portfolios considered to have lower political priority.
The glass-ceiling remains a reality in the business world with only 6.3 % of CEO positions in major publicly listed companies in the EU held by women.
Sharing caring responsibilities with new EU Work-life Balance rules
The recent agreement on the Work life balance Directive sets a European minimum standard of 10 days of paid paternity leave for fathers following the birth of their child, compensated at the sick pay level. It strengthens the existing right to 4 months of parental leave, by making 2 months non-transferable between parents and introducing compensation for these 2 months at a level to be determined by the Member States.It also includes provisions for carer's leave by attributing 5 days per worker per year, as a new European entitlement for workers. Last but not least, the new rules strengthen the right for all parents and carers to request flexible working arrangements.
Women in the European Parliament and in the European Commission
In November 2018, women accounted for 36.4 % of the 749 members of the European Parliament (MEPs), slightly down from the peak of 37.3 % that was reached at the end of 2016. Finland stands out clearly with 76.9 % of its MEPs being women. The representatives of seven Member States include at least 40 % of each gender (Ireland, Spain, France, Croatia, Latvia, Malta, and Sweden, while over 80% of MEPs from Bulgaria, Estonia, Cyprus, Lithuania, and Hungary are men).
Within the European Commission, sustained efforts to meet the 40 % target of women in its middle and senior management by 2019, set by President Jean-Claude Juncker are showing results. The proportion of female managers has reached 39 % at all levels, 37 % at senior management level and 40 % at middle management level.
Background
Equality between women and men is a fundamental value of the European Union and one that has been enshrined in the Treaty from the very beginning, as the Rome Treaty included a provision on equal pay.
The current Commission's work on gender equality policy is based on the "Strategic engagement for gender equality 2016-2019", which focuses on five priority areas:
increasing female labour-market participation and the equal economic independence of women and men;
reducing the gender pay, earnings and pension gaps and thus fighting poverty among women;
promoting equality between women and men in decision-making;
combating gender-based violence and protecting and supporting victims; and
promoting gender equality and women's rights across the world.