Chinese engineer's disappearance takes on geopolitical significance
Thirty-six-year-old Chinese engineer Pingzhi Liu went missing almost a month ago. It took Pakistani authorities three weeks to classify Mr. Liu's disappearance as a likely kidnapping that could have significant political and economic consequences.
Identifying the mysterious disappearance as a kidnapping is not only embarrassing because Mr. Liu was one of thousands of Chinese nationals working in Pakistan that are guarded by a specially created 15,000-man Pakistani military unit.
It is also awkward because it coincides with apparent Chinese questioning of aspects of the $56-billion China Pakistan Economic Corridor (CPEC), a crown jewel of China's Belt and Road initiative, and increasingly strained relations between Pakistan and the United States.
Mr. Liu was accorded military protection even though his project, the Karot Hydropower Plant, located near the Pakistani capital of Islamabad, is not part of CPEC. Karot was the first project financed by China's state-owned $40 billion Silk Road Fund, established in 2014 by President Xi Jinping to foster increased investment in Eurasia.
Mr. Liu went missing on December 20 while on night duty. He was last seen walking out of a tunnel at around 3.30am while talking on his phone. No claim for his potential kidnapping or ransom has been made.
The fact that Mr. Liu was working on a project in Punjab rather than Balochistan, a troubled region with a history of attacks on Chinese personnel, has set alarm bells off.
China last month warned its nationals in Pakistan, a country plagued by religious and ethnic militancy, of plans for a series of imminent terrorist attacks on Chinese targets
"It is understood that terrorists plan in the near term to launch a series of attacks against Chinese organisations and personnel in Pakistan," the Chinese embassy in Pakistan said in a statement on its website.
The embassy warned all "Chinese-invested organisations and Chinese citizens to increase security awareness, strengthen internal precautions, reduce trips outside as much as possible, and avoid crowded public spaces".
Police have twice detained for interrogation Chinese and Pakistani workers associated with the Karot project. They are also introducing security and vetting measures for Pakistani nationals working with Chinese personnel.
If proven to be a kidnapping, Mr. Liu's disappearance could not have come at a more awkward moment. China has signalled that it is considering freezing further CPEC-related investment until the country's domestic situation stabilizes. China is believed to have so far invested $29 billion of the $56 billion committed.
"Political events in Pakistan have sent China in a watchful mood… I am concerned if we continue to throw surprises to the outside world, then anyone can be forced to rethink their economic investments," Pakistan's chief CPEC negotiator, Ahsan Iqbal, told Pakistani daily The News.
China had earlier decided to redevelop criteria for the funding of CPEC-related infrastructure projects in an apparent effort to enhance the Pakistani military's stake in the country's economy at a time that the armed forces are flexing their political muscle.
The Chinese decision that reportedly led to the suspension of funding for three major road projects valued at a total of $850 million – the upgrading of the Dera Ismail Khan-Zhob motorway and the Karakorum highway as well as construction of a 110-kilometre road linking Khuzdar and Basima – suggested that Beijing was not averse to exploiting its massive investment in the Belt and Road to shape the political environment in key countries in its authoritarian mould.
The possible investment freeze threw into doubt China's reliability as Pakistan's all-weather friend at the very moment that the Trump administration announced that it was cutting almost all security aid to Pakistan, believed to total more than $1 billion, until it deals with militant networks operating on its soil.
Pakistan, in response and in advance of a visit by a United Nations Security Council team to evaluate Pakistani compliance with its resolutions, has sought to crack down on the fundraising and political activities of Muhammad Hafez Saeed, an internationally designated terrorist accused of having masterminded the 2008 attacks in Mumbai.
Pakistan's predicament could worsen if Mr. Trump, who has targeted Pakistan in blunt tweets in the past month, decides to tighten the screws beyond cutting aid by taking further punitive action such as sanctioning Pakistani military officials, revoking Pakistan's non-NATO ally status; increasing drone strikes beyond Pakistan's tribal areas; designating Pakistan as a state sponsor of terror, and/or pressuring international financial institutions to blacklist Pakistan.
The sensitivity of the timing of Mr. Liu's disappearance was heightened by the fact that some in Pakistan appear to doubt whether CPEC will be the magic wand for Pakistan's economy and regional geopolitical position that Pakistani and Chinese leaders make it out to be.
Criticism of CPEC has focused on doubts about the financial viability of various projects, Pakistan's ability to repay related debts, a lack of transparency, and assertions that Chinese nationals were usurping Pakistani jobs.
In a rare challenging of Chinese commercial terms Pakistan recently withdrew from a Chinese-funded dam-building project.
Pakistani Water and Power Development Authority chairman Muzammil Hussain charged that "Chinese conditions for financing the Diamer-Bhasha Dam were not doable and against our interests." China and Pakistan were also at odds over ownership of the $14 billion, 4,500 megawatts (MW)-hydropower project on the Indus River in the country's problematic region of Gilgit-Baltistan near disputed Kashmir.
Earlier, a State Bank of Pakistan study concluded that exports of marble to China, Pakistan's foremost rough-hewn, freshly-excavated marble export market, and the re-export to Pakistan of Pakistani semi-processed marble was "hurting Pakistan's marble industry to a significant extent."
A report by the Pakistani Senate, that has repeatedly criticized CPEC's lack of transparency and Chinese commercial policies, concluded that China would for the next four decades get 91 percent of the revenues generated by the port of Gwadar.
The vanishing of Mr. Liu, if proven to be a criminally or politically motivated kidnapping, threatens in the current environment to put Pakistan between a rock and a hard place. Its relationship with its traditional ally, the United States, is on the rocks while its ties to China are proving to be more complex than Pakistani leaders had envisioned.
Amid domestic political instability, anti-government protests, and pressure to come clean in its getting a grip on militancy, Pakistani democracy may be saddled with the bill.
While neither the United States nor China can afford a complete rupture, neither has a clear strategy to help Pakistan stabilize. China's solution appears to be tacitly supporting a greater role of the military in Pakistani politics – a formula that has in the past failed to produce results and is more part of the problem than part of the solution.
Nepal Should get rid of Sino-India paranoia and must accept US MCC Aid
The US has offered, under its MCC grant, 500 million US $ aid to Nepal which is reluctant to accept it due to Chinese concerns. Nepal should get rid of Sino-India paranoia and accept this aid. It should relinquish geopolitical adventures and its engagement with nations other than India and China will be a step further in the assertion of the country's strategic autonomy. Nepal's sovereign decision should be precipitated by its own concern for national interest and not of any third party's imagined interest collision with it.
Among diverse political turbulences being seen in Nepal, one which is being less talked about is Nepal's indecisiveness over US aid amounting to 500 million USD under Millennium Challenge Corporation (MCC). While the government is inclined to accept it – Finance Minister Yubaraj Khatiwada incorporated this in the new budget before its parliamentary endorsement – the grant is facing opposition, inter alia, from within the Nepali Communist Party (NCP).
The opponents are forwarding the arguments that accepting it may damage blossoming ties with China. There may be strong element of truthfulness, prima facie, in this argument but this advocacy is shorn of any understanding of Nepal's national interest.
Nepal is sandwiched between two Asian Giants sharing great ambitions for future whose geo-political interests are colliding as they try to sell off their versions of worldview. Nepal is, of late, becoming hotbed for this bilateral competition. History is evidence to the fact that any great power rivalry has resulted unbearable consequences for playgrounds – where big power competes for their interests in other nations. Middle east and Afghanistan are two evergreen examples.
The obsession with fear of China's reaction over a sovereign decision, essentially economic in nature, speaks volume about the intrusion of that country in Nepalese political landscape. Discussions in Nepalese media platforms and among policy makers are revolving more upon the US Indo-Pacific Agenda versus China's Belt and Road Initiative, which should, in no way, be Nepal's immediate priority. Surprisingly, absent in the discussions are cost-benefit ratio of these projects. A perusal of the MCC aid and geopolitical events of recent past shows that the cost-benefit scale skews in favour of economic advantage to the country.
Firstly, the MCC aid is a grant not a loan. Thus, it comes with benefit sans any obligation. There are no legal or political conditions attached to it and thus a claim that Nepal's sovereignty will be promised by accepting the aid is wholly fallacious.
Secondly, these projects relate to 'Electricity Transmission' and 'Road Maintenance'. As per MCC, the electricity projects include, inter alia, laying of 300 km of high voltage power lines, equivalent to one-third the length of Nepal; the addition of a second cross-border transmission line to facilitate greater electricity trade with India; and activities to improve sector governance to increase private investment. The road projects chiefly concerns maintaining 'key roads' admeasuring a length of 300 km which are vital for movement of goods and people. An aid amounting to nearly 1.5 % of GDP must not be rejected for imaginary fear of the Dragon.
Thirdly, China must not be expected to react negatively just because of the fact that the aid is coming from a rival nation. If it is not so, India should have acted in similar imaginary way in 2017 when Nepal became a party in BRI, an initiative India rejects as it passes though Pakistan Occupied Kashmir! Also, the sensitivity of India's concern which relates to geopolitical issue is graver than that of China's as it concerns an economic project.
Concerns relating to issue of provisions of MCC may be alleviated by having recourse to negotiation with US over it. For example, Nepal can negotiate that in place of US law it will be provisions of international law which will apply and there would be an independent international tribunal to settle any disputes, whatsoever arises pertaining to the project.
In past, we have seen Nepal's compulsion as it has accepted the fate to play between India and China, letting itself more vulnerable to whims and caprices of these two countries. US aid under MCC is a golden opportunity for Nepal to look beyond India and China and seek greater engagement with other powers to derive economic benefit and relinquish meaningless geo-political adventures.
The best example in south Asia following 'strategic autonomy' is India which followed a non-aligned policy, although shaky one, throughout the cold war which enabled it to get benefits from both the superpower blocs and wrath of none. Now, of course, there has been a shift in strategic alignment of India – it is undertaking appropriate diplomatic manoeuvring– as China's claim of peaceful rise seems rather flimsy in view of perennial projection of hard power against its neighbours and US under Donald Trump is more unstable now. The occasion has not come, till now, for Nepal to take any sides.
Economic cooperation should not be halted due to a geo-political competition wherein Nepal does not have any significant stakes. Nepal must catapult the entanglement of Sino-Indian paranoia and assert its strategic autonomy. Not only US, Nepal should seek greater engagement with other powers too. Rather than out rightly rejecting the MCC aid, it must undertake a negotiation to ward off its concerns relating to sovereignty. The message should go to both Asian giants that Nepal could not be taken for granted as it will follow a multi-aligned approach in contradiction to its hitherto Sino-Indian balancing approach. This will ensure more diplomatic leverage and clout to Nepal vis-à-vis India and China.
Current Political Scenario in Pakistan
Imran Khan, born in 1952, educated in the UK, brought-up in Western Word, very well aware of Western Culture, yet equipped with strong traditional values, is 22nd Prime Minister of Pakistan. He is known for his honesty, love for humanity, and great leadership qualities. He asserted himself in the international community as a visionary global leader, especially after his speech in the UN General Assembly in 2019, which has made him attract international attention.
He struggled for 22 years to become Prime Minister of Pakistan. He is also Chairman of Pakistan Tehreek-e-Insaf (PTI) – a political party that he formed in 1996. As a result of General election 2018, PTI won 116 seats in the National assembly out of 270 and declared the largest political party.
After taking charge of his office, PTI announced a 100-day agenda for a possible future government. The agenda included sweeping reforms in almost all areas of Government, including the creation of a new province in Southern Punjab, fast-tracking of the merger of Federally Administered Tribal Areas into Khyber Pakhtunkhwa, the betterment of law and order situation in Karachi, and betterment of relations with Baloch political leaders. In his first spec h, he announced that as he is impressed by China, how they eradicated poverty and corruption, he would like to learn from the Chinese experience.
PTI was envisaged as a Movement to fight for a just and equitable society based on the system that Prophet Mohammad(PBUH) laid down in the Medina Charter, which was the foundation of the model Islamic state, an egalitarian society based on the rule of law and economic justice – the first welfare state in the history of humankind. It is these principles of justice and egalitarianism that Quaid-i-Azam Mohammad Ali Jinnah envisaged Pakistan, and it is these principles that are the foundation of PTI.
During his election campaign, he made several promises with people of Pakistan, and masses trusted him and voted him. It was a very unusual election in Pakistan, against the traditional politics, the majority voted him, especially the middle class, educated people, and youth& women. He emerged as the third most popular leader in the history of Pakistan, just after Muhammad Ali Jinnah, the founder of Pakistan and former Prime Minister Zulfiqar Ali Bhutto.
People of Pakistan had high expectations from him in return for voting him and trusting him. Unfortunately, most of the expectations turned unfulfilled. The cost of living has gone up, shortage of Atta, Sugar, Petrol, high inflation, devaluation of currency, joblessness, shortage of electricity, etc., are common issues hitting the common man. Yet, he enjoys popularity. Most people believe that PM Imran Khan is sincere and wanted to full-fill his promises, but his team is not with him on the same page. Masses still do not blame him but blame his team instead.
In fact, it is believed that although Imran Khan is the Prime Minister of Pakistan because of some of his good deeds which All-mighty Allah (God) liked and elevated him to the long-desired position as Prime Minister of Pakistan. But it is not the PTI-led Government.
His team includes non-elected members, foreign imported members, dual national members, electable elite, who joined him only recently for getting better positions in his Government. The hard-core, PTI workers are out-side his Government or a very little percentage at some unimportant positions. For example, the most important is Finance, a non-PTI led, Governor State Bank, led by non-=PTI, Strategic Planning, led by non-PTI, Interior Ministry, again a non-PTI-led, Commerce, again a non-PTI led, and so on….
Some of PTI friends argue that previous Governments also hired Imported, non-elected, and dual nationals in their tenures. It is true, the previous Government also did similar things, but what happens to them? Are people of Pakistan liked their acts? Voted them again? If PM Imran Khan also follow their path and he should be ready to face the same outcome.
We voted PTI for a change, reforms, meritocracy, justice, equality, change of status quo, and transformation completely. People of Pakistan can sacrifice a lot but have voted PTI for a cause. It is afraid if the cause is not served, the people of Pakistan may think differently. Pakistan can not afford any more crisis. The rapidly Emerging Geopolitical scenario may not allow us to have any disturbance internally.
However, neutral, intellectuals in Pakistan think that; is he so helpless? Is making his team was not his own choice? What were pressures to form a team of not-his-choice? And so many similar questions. At least, people may blame him for not making his team based on merit, honesty, sincerity, loyalty with Pakistan. It is suggested, PM Imran Khan should think about how to satisfy the public before it is too late.
Pandemic is the weapon to remain the 'throne' sustainable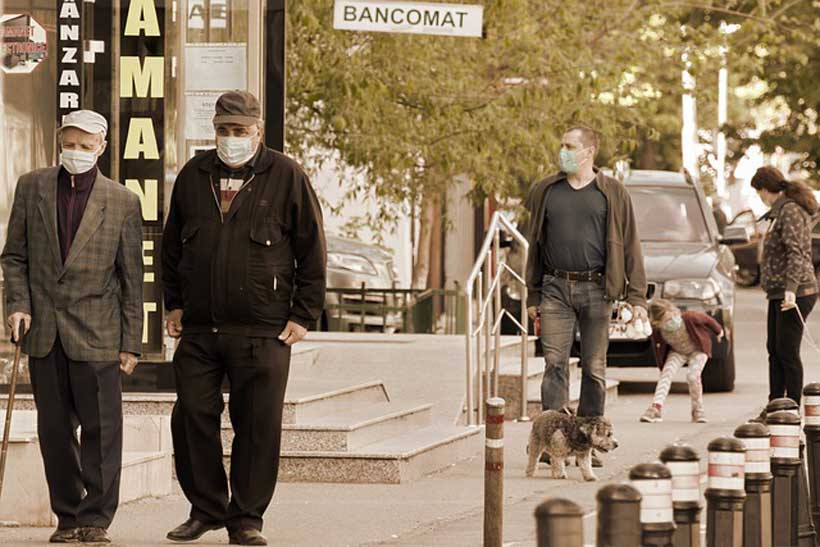 Do you think, now rulers are using the pandemic for its favor? How pandemic is appearing in front of the people? In what ways is pandemic being sold? The government using this Covid-19 for its sustainable advertisement. When Coronavirus is deadly to the average people, at the same time it is an important tool to persistence to the government. This unknown enemy is the main topic of discussion in the national parliament. But the budgetary allocation in the health sector is poor. Pandemic is the common trading point from the MP and to the government bureaucrats. It is the weapon to remain the 'throne' sustainable.
The European country Hungary has set an excellent example. That defective democratic country has become completely autocratic country. Prime Minister Viktor Urban has been given the power to rule the country until the end of the Coronavirus crisis. As a result, parliamentary elections were effectively canceled. Urban says, he needs to have such capabilities to prevent coronavirus infections. Israeli Prime Minister Benjamin Netanyahu has postponed Hearing a corruption case against him for three months. Interesting thing, corrupted rulers are using this crisis to their favor.
In the post-independence Indian subcontinent, famine and natural disasters have occurred at different times. The Colonial rulers have tried to suppress the citizens through those disasters. Colonially, the Indian subcontinent has also learned how to sell a national crisis and how to suppress and absorb its citizens. Now the government of this subcontinent is still following that same method.
Where one's own life is in crisis, there is less opportunity to think about what is happening to others. Ordinary people only want to know more about the pandemic. They try to know how many dead and how many are infected in COVID-19. And they want to know which area is being under lockdown. Because they need to buy some necessary things, so they are seeking which shopping malls are open for all.
In Bangladesh, the mass media also broadcasting news, according to the needs of ordinary people. The media industry is not able to understand some times it is being used by governmental publicity. And it is the main medium for selling this pandemic. Traditional mass media are not doing any follow-up news about how many people were detained under the Digital Security Act amid the pandemic situation! Even the media did not do any investigative news about how many people lost their lives by extrajudicial killings! How many people have become unemployed? How many farmers are not able to sell their commodities due to the transport crisis? The rich getting richer and the poor getting poorer in the result of the Covid-19 catastrophe.
The consequence of pandemic is everywhere. This virus not only taking away people's lives but also taking away the minimum assurance of human survival. It is doing deep damage to human life. That damage cannot be seen with the open eyes. We can only see the statistics. We only see the number of dead and infected people.
When the state goes through a national crisis, other problems become minor. The same thing has happened in the case of Bangladesh. The ruling government has been ruled since 2008 has now matured. There is no battle in the political ground because of the Covid-19 crisis. So-called opposition party BNP has almost been suppressed. The government has increased surveillance everywhere in the name of Coronavirus confrontation. From airports to people's personal lives is now under surveillance. At this time the only voice that can be heard is the voice of the government and the voice of the bureaucrats. Where no presence of the common people. In this pandemic, the government seems to have become stronger and more powerful.
There are no rebellious music-songs, poem-novel amid Covid-19. No criticism in the mass media. Political ground is calm, with no meetings and rallies. Universities and readymade garments are closed. No movement to control road accidents. No movement against rape. No demand for an increase in salaries and allowances of school teachers. People only seeking to save their lives. Is the government able to fulfill the demands of the people? Or the rulers are strengthening themselves by using this Pandemic.