The Triggering and Deterring Factors of the Recent Protests in Iran
Starting from Thursday, Dec. 28. 2017, the widespread protests continued for a week in Iran. Based on the official reports, at least 21 protesters have been killed in across the country. Officials also have confirmed the death of arrestees in the prisons. The occurrence of the protests for many Iranians was unexpected. For the first time after Islamic Revolution of Iran, in 1979, the protesters have questioned the legitimacy of the Islamic Republic in Iran by burning the posters of the supreme leader and chanting the anti-regime slogans. Now, both reformists and conservatives consider the protests as a threat to the regime. Although in the starting point of demonstrations, in the city of Mashhad, the protesters' slogans against Rouhani had articulated the economic grievance, then the protests turned to anti-regime protests in consecutive days. The recent events in Iran and the dynamics of the protests in Iran show that causes of the protests cannot be diminished to merely the economic factors.
The Triggering Grievances 
In order to understand the dynamics of protests sociologists like M. Hechter, S. Pfaff, and P. Underwood emphasize the importance of distinguishing between structural and incidental grievances. Structural grievances came from a group's disadvantaged position in a social structure like oppressed ethnic groups, women's position in a patriarchal society, and etc. Whereas incidental grievances arise from a wholly unanticipated or unexpected situation that puts groups at risk. While structural grievances are essential factors, these are incidental ones that push people to take collective and coordinated action like protest and demonstration. Being unexpected or unanticipated is a key in this issue because people may react differently to an event If that will happen gradually.
In the case of Iran, the people for a long time, have suffered from structural grievances such as inflation, environmental crisis, ethnic and gender discrimination, corruption, increasing unemployment rate, restricted social and political freedom, the monopoly of power, and etc.  In the terms of Mahmoud Ahmadinejad, Iranians experienced high inflation and the sanctions against Iran have intensified some of the problems. However, the pattern of protests in Iranian shows that the protests always follow an incidental grievance. In 2006, Azerbaijanis in Iran took street as Iran Newspaper, an official organ of Iran unexpectedly published a racist cartoon. Three years later in 2009, people took street after unexpectedly winning of Mahmoud Ahmadinejad as a president. In 2011, the mass protest did not occur until the parliament's unexpected rejection of an emergency bill on August 17, 2011, to raise the water level of Lake Urmia. The people did protest without being exposed to the incidental grievances while they were aware of the problems. Knowing that all the incidental grievances did not end up with protests, implies that these kinds of grievances are a necessary but not sufficient condition to protest. So, this requires taking into account other factors such as organization, political opportunity, and identity.
To some extent, the occurrence of the current protests should be analyzed in the context of recent unexpected. Because these factors played essential roles in triggering the protests.  President Hasan Rouhani, in both terms, was elected because of his promises such as improving the economic situation and living standard, softening political climate and giving more social and political freedom and so on. He failed, even after nuclear agreement people did not feel a considerable improvement in their lives. His second term has started with moving to conservative side by having a dominantly conservative cabinet. Most recently his budget draft was the topic of hot discussion among Iranians. These were incidental ones which made the people ready to protest. Rouhani's plan for increasing the fuel price, and cutting subsidies were unexpected plans from a president who had promised to improve living standard. These grievances were perceived as broken promises and along with sharp rising of food prices in the recent days formed a basis to interact with other factors, especially the perceived political opportunity.
The Perceived Political Opportunities
Participating in protests is an extremely costly action in an authoritarian state like Iran. There are some political situations which individuals may consider appropriate to participate in a contentious action. For instance, even in authoritarian states, as a result of political climate during presidential campaigns that candidates criticize each other people psychologically feel comfortable to express themselves. Another case could be when there are disputes among leaders and elites. People perceive these situations as opportunities for contentious actions. Sociologist Douglas McAdam calls these situations Perceived Political Political Opportunities. Indeed, in authoritarian states mostly these are not real political opportunities because follow brutal suppression by the state.
The pattern of protests in Iran reveals that a considerable number of protests happened after an election or coincided with disputes among leaders. The demonstrations after 2009 were held after election and South Azerbaijanis' demonstrations in northwestern cities of Iran in 2011 are also a manifestation of this association. One of the significant factors which interacted with the grievances and finally has led to the protests is the critical political climate or the disputes among leaders. The current protests proceeded with two main disputes. On the one hand, the intensifying disputes among the former president, Mahmoud Ahmadinejad with Larijani brothers, especially Saded Larijani, in the conservative wing of the Islamic Republic of Iran. Sadeq Larijani Head of Judiciary and appointed by the supreme leader of Iran, Ali Khamenei. On the other hand, the increased pressures and accusations of the conservative wing on president Rouhani. Conservatives blame him for the nuclear agreement and not improving the living standard of the Iranians. These disputes finally have led to the protest in the city of Mashhad, where Rouhani's rival in the recent election, Ebrahim Raisi, is from. But after Mashhad, the protests have been expanded to the other cities.  In fact, the incidental grievances together with the perceived political opportunities led to the protests across the country.
Organization: An Essential Deterring factor of the Protests
No doubt, suppression is one of important deterring factors in autocracies; however, it is not the only factor. Protest as a form of collective action requires a minimum organization to concert and coordinate the people. I use organization in the broadest sense, a way to lead people to a collective action, not necessary an institution or a party. There was no particular known physical organization such as fraction or party behind the protests. The protests had been organized essentially by using Telegram App. Telegram is a widely used app in Iran that based on Pavel Durov, the founder and CEO of Telegram, has approximately 25 million Iranian users. This was an Achilles heel for the recent protests because the protesters were primarily linked with the app, and blocking the app impaired the linkage among them.
The Iranian state blocked the access to Telegram and other social media apps to hinder the protests. As for me, the state had succeeded because the protesters were deprived of the required organizational mean to coordinate people. It seems that linkage or organizational problems could be solved by the support of the constituents of social movements that there is a real interaction with each other. An alternative might be the participation of non-Persian ethnicities' social movement in the protests. However, chanting slogans in favor of Pahlavi dynasty and few anti-Arab racist slogans by a group of protesters have primed some non-Persian ethnic groups. The slogans recalled the ultra-nationalistic and racist programs of Pahlavi dynasty for the oppressed ethnic groups in Iran. This was a factor which impacted negatively the rate of the oppressed non-Persian ethnicities' participation in the protests. In order to use the alternative organizational network and guarantee the participation of non-Persian ethnicities in any possible protest, their demands and the possible solutions should be addressed by political groups. Derived from Value Expectancy Theory, it is worthwhile to say that the oppressed ethnicities may join to protest if their goals are expected as a result of taking collective action. Currently, disregarding ethnic rights by major Persian political groups creates a barrier for interethnic collective action in Iran. The recent protests were also a manifestation of the barrier in Iran.
Turkey Will Get a Chunk of Syria: An Advantage of Being in NATO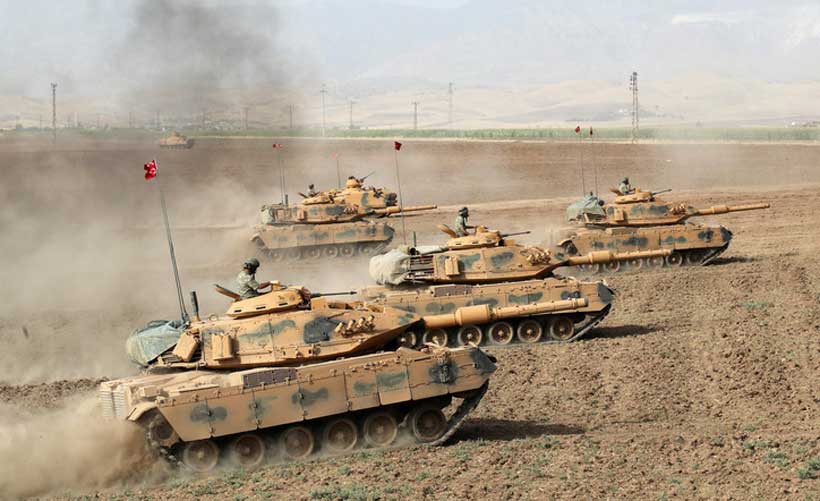 The success of Turkey's takeover of Syria's most pro-jihadist province, Idlib, is making less and less likely that Syria will be able to continue maintaining Idlib as being a part of Syria. (This is something I had predicted, back on 14 September 2018, to be possible or even likely, and now it is actually happening.) On July 10th, Reuters headlined "Assad hits a wall in Syrian war as front lines harden", and reported that, "More than two months of Russian-backed operations in and around Idlib province have yielded little or nothing for Assad's side. It marks a rare case of a military campaign that has not gone his way since Russia intervened in 2015. While resisting government attacks, the insurgents have managed to carve out small advances of their own, drawing on ample stocks of guided anti-tank missiles that opposition and diplomatic sources say have been supplied by Turkey." It continues:
Moscow has appeared keen to preserve its ties with Ankara even as its air force bombs in support of Assad: Turkey says Russia has intervened to stop attacks on Turkish forces from Syrian government-held territory. … The Idlib area is dominated by Tahrir al-Sham, the jihadists formerly known as the Nusra Front. [And before that, they were called Al Qaeda in Syria, but Western news-agencies, such as Reuters, prefer not to mention that fact, especially because the U.S. used_Nusra to train 'our' proxy boots-on-the-ground 'moderate rebels' in Syria to bring down Syria's Government. Elsewhere, the Reuters article calls them 'insurgents'.] Some 300,000 people fleeing bombardment have moved toward the Turkish border since April, prompting the United Nations to warn that Idlib was on the brink of a "humanitarian nightmare".
For Ankara, the Syrian opposition's last major state sponsor, preventing another major influx of Syrian refugees is of paramount importance: Turkey already hosts 3.6 million of them. …
A Russian private military contractor who was based near Idlib province told Reuters that rebel fighters there are far more professional and motivated than their adversary. Pro-government forces cannot win the battle for Idlib unless Moscow helps them on the ground, he said. …
"Of course the regime [that's the legitimate Government, but Western 'news'-agencies such as Reuters call it 'the regime', and most of their audience don't even recognize that their own intelligence has just been insulted by Reuters when it calls Syria's Government a 'regime', which only the invading countries actually are] has the desire to recover Idlib by force [as if the sovereign Government of Syria doesn't have this right — it's Syrian territory, after all, but Reuters doesn't care about that fact], but … without the Russians it can't [tsk, tsk: those 'nasty' Russians are defending Syria from the supposedly 'kindly' U.S.-Saud-backed proxy-armies that are led mostly by Al Qaeda in Syria, and which invaders have actually destroyed Syria], because there are many militants and the Russians are completely committed to the Turks," the source said.
Reuters, naturally, quotes enemies, not defenders, of Syria. Western mainstream 'news'-media are constantly insulting the intelligence of their audiences, as if their audiences cannot distinguish propaganda from honest news-reporting. Unfortunately, however, their assumption on that might be right.
Syria's Government is fighting hard against jihadist forces in Idlib who meet Turkey's standard of being 'moderate rebels' against Syria's Government, but unless Russian forces there — which were invited in by Syria's Government, instead of being invaders there like Turkey and the United States are — will commit far more forces for the defense of Syria (which seems increasingly unlikely), Turkey will win Idlib as being a part of Turkey.
Consequently, Turkey is already starting to build infrastructure even immediately to the north and east of Idlib in order to stake its claim to a yet larger portion of Syria than just Idlib. This might not have been part of the deal that was worked out by Russia's Putin, Iran's Rouhani, and Turkey's Erdogan, in Tehran, on 9 September 2018, which agreement allowed Turkey only to take over — and only on a temporary basis — Idlib province, which is by far the most pro-jihadist (and the most anti-Assad) of Syria's 14 provinces. Turkey was instead supposed to hold it only temporarily, but the exact terms of the Turkey-Russia-Iran agreement have never been publicly disclosed.
Until that 9 September 2018 Tehran conference, Idlib had been the province to which Syria's Government was busing defeated jihadists who had surrendered instead of choosing to stay and die where they were. Syria's Government had given its surrounded jihadists this final option, in order to reduce as much as possible the numbers of jihadists' civilian hostages who would also likely be killed in an all-out bombing campaign there. So, the existing population of Idlib, which was already the most pro-jihadist in Syria, was now starting to overflow with the additional thousands of defeated jihadists who had chosen to surrender instead of to be immediately killed.
At that time, just prior to the Tehran conference — and this was actually the reason why the conference was held — the U.S. and its allies, and the U.N., were demanding that an all-out invasion of Idlib, which had been planned by the Governments of Syria and of Russia, must not take place, for 'humanitarian' reasons. There was all that 'humanitarian' concern (led by the United States) for the world's biggest concentration of Nusra and Nusra-led jihadists — and for Syria's most jihadist-supporting civilian population. So much 'kindness', such 'admirable' 'humanitarianism'. Furthermore the U.S. Government was threatening to greatly increase its forces against Syria if that invasion by Syria and by Russia into Idlib (which is, after all, part of Syria — so, what business is it, even of the U.N., at all?) were to be carried out. The Tehran conference was meeting in order to resolve that emergency situation (mainly America's threats of a possible war against Russia), so as to forestall this attack.
However, now that it's clear that Erdogan will not follow through on his generally understood promise that this would be only a temporary military occupation of Idlib, the question is: what can Syria and Russia and Iran do to keep Idlib inside Syria, and whether they even want to do so. If Syria loses those jihadists, then not only will it lose the perhaps hundred thousand surviving jihadists there — many of whom came from other countries in order to fight against Syria's secular Government — but also will lose some of those Idlib natives, who were always against Syria's secular Government. Since those people would no longer be voting against Bashar al-Assad, because they would become Turks, this would actually be a Syrian political advantage for Assad. Yet, he has been resisting it, in order to hold Syria together. He has always been committed to holding Syria together.
Turkey's negotiating position is exceptionally strong, because Turkey now is riding the fence between the U.S. alliance, NATO (of which Turkey has been the only predominantly Muslim member ever since it joined in 1952), versus Russia. According to a major report in English from Iran's Fars News Agency — which had translated from published Arab sources in many countries and which report hasn't been denied by any of them — Russia had saved Erdogan's life on 15 June 2016, when there was a coup-attempt to get rid of him. Headlining on 20 July, just five days after the failed coup, "Erdogan Warned of Incoming Coup by Russian Alert", Fars said that,
Several Arab media outlets, including Rai Alyoum, quoted diplomatic sources in Ankara as saying that Turkey's National Intelligence Organization, known locally as the MIT, received intel from its Russian counterpart that warned of an impending coup in the Muslim state.
The unnamed diplomats said the Russian army in the region had intercepted highly sensitive army exchanges and encoded radio messages showing that the Turkish army was readying to stage a coup against the administration in Ankara.
The exchanges included dispatch of several army choppers to President Erdogan's resort hotel to arrest or kill the president.
The standard treatment of this matter in U.S.-and-allied 'news'-media was to ignore the coup and to downplay any U.S. role in it, but other news-media haven't been so dismissive — for examples: On 29 July 2016, Erdogan tactfully suggested that "US general is on side of coup plotters: Erdoğan", as one Turkish newspaper headlined it. On 2 August 2016, the New York Times bannered "Turks Can Agree on One Thing: U.S. Was Behind Failed Coup". On 18 August 2016, I headlined at Strategic Culture Foundation, "What Was Behind the Turkish Coup-Attempt?" and provided some of the reasons why the U.S. regime almost certainly was. On 8 July 2019, Michel Chossudovsly, at his Global Research, headlined "A Major Conventional War Against Iran Is an Impossibility. Crisis within the US Command Structure" and he said, "Turkey's exit from NATO is almost de facto. America can no longer rely on its staunchest allies." He even said "Turkey is now aligned with Russia and Iran." However, his article didn't so much as even mention the coup — nor any other possible reason for this shocking switch.
In any case, after that event, Turkey's foreign policies definitely switched away from being clearly U.S.-allied, to being on the fence and calculated purely to serve Turkey's advantage, no longer tied, at all, to NATO or the U.S., and, in many important respects, very much contrary to the U.S. regime. In fact, Erdogan has been emphatic that this coup had been led by Fethullah Gulen, a billionaire Muslim cleric, formerly allied with Erdogan, who since moving to the U.S. in 1999 has been his bitter enemy. In fact, some of NATO's forces in Turkey were participating in the attempted coup. However, Erdogan holds on tenaciously to that NATO membership, because it gives Turkey enormous leverage it can use in order to grab territory from Syria, which the U.S. regime wants Turkey to do.
Here is how Erdogan has clearlly committed Turkey to taking at least parts of Syria's northeast:
On 6 June 2018, Reuters headlined "Turkish university to open campus in northern Syria" and reported that, "Turkey's Harran University, in the southeastern province of Sanliurfa [Turkey], said it is preparing to open a faculty in Al-Bab [Syria] for students in towns under Turkish control. … The Turkish cabinet has also approved opening a vocational high school in Jarablus [Syria] affiliated with Gaziantep University, Turkey's official gazette said on Tuesday."
On 30 July 2018, Syria.LiveuaMap headlined "Turkey start[s] to build highways starting from Cobanbey-al-Bab to Jarablus-Manbij in Syria" — all of which is in the parts of Syria's north that Turkey controls.
On 23 May 2019, Gaziantep University posted an announcement of "The Global Syrian Refugee Crisis" conference to be held in Gaziantep, Turkey, on 14-18 October 2019, and also announced that: "The medium of instruction of our university is entirely English in %80 of faculties and Turkish in some faculties. However, after the ferocious civil war in Syria, we opened four departments (Engineering, Architecture, Administration and Theology) that teach in Arabic language. This was achieved by hiring Syrian academic staff in these programs which created opportunities for refugee students who want to continue their studies in Arabic." So, it does seem to be Erdogan's intention that directly across the border in Syria, this part of what has, until recently, been a part of Syria, is to be instead a part of Turkey. This would be the chief favorable outcome for the U.S. regime resulting from the Syrian portion of the CIA-planted "Arab Spring" rebellions in 2011.
On 27 May 2019, the Daily Sabah headlined "Turkey to Build New Faculties to Promote Higher Education in Northern Syria" and reported that
Gaziantep University, located in southern Turkey close to the Syrian border, decided to offer education for Syrians living in the northern part of the war-torn country, the areas that were liberated by Turkey's two cross-border operations. …
The university applied to Turkish education officials to set up four faculties in northern Syria's al-Bab, Azaz and Mare districts, which is planned to focus on economics, business, teaching and engineering; some 2,700 prospective students have already taken proficiency exams. The faculties will be the second move by Gaziantep University as it previously opened a vocational school last year in Aleppo's Jarablus district. While vocational education currently continues in five departments, the university is planning to expand it with four more and to provide education for 500 students.
In 2016, Turkey launched Operation Euphrates Shield and cleared about 2,000 kilometers of area in northern Syria, which was once dragged into darkness by the Daesh terrorist organization.
This seems to reflect Syria's actual capitulation to Turkey, which henceforth is to control that area — permanently. The only question now is how large the seized area will turn out to be.
The first person, it seems, who recognized quickly the significance of this takeover was the tweeter "domihol" who on 28 May 2019 posted
Turkey is also throwing serious money at its seemingly permanent slice of Syria.
You don't build universities just so Damascus can take it over soon.
Right below that is his:
I'm sorry to say – my prediction for Syria's near and possibly medium term future still holds …
Dominic | دومينيك added,
[15 December 2018] prediction:
TRUMP gets the oil & gas
ERDOGAN gets the water
PUTIN gets the "mission accomplished" moment …
9:49 AM – 28 May 2019
However, his predictions there (as is routine for tweets, which are good for communicating only bumper-stickers) are unsupported by anything. For example: Where is Turkey's oil and gas? Is it actually anywhere near to the Turkish border? Here's a map which shows where it is, and that's certainly not near the Turkish border.
In addition, the U.S. regime is evidently preparing to assist Turkey's takeover of parts of Syria, but focuses it specifically against Iran. On 24 May 2019, the U.S. State Department advertised a "Grant Opportunity" for NGOs to be "Supporting Local Governance and Civil Society in Syria" and are offering up to $75 million to each, in order to "Counter extremism and disinformation perpetuated by Iranian forces" and "End the presence of Iranian forces and proxies in Syria" and otherwise support America's war against Iran. Perhaps the U.S. and Turkey have agreed that U.S. operations against Syria will continue in the Turk-seized areas after the U.S. occupation of the remaining parts of Syria has ended.
If Assad were to give a press conference now, the first question to ask would be: "Is Syria going to allow Turkish universities and highways to be built on Turk-seized Syrian territory?" Because, if the answer to that is anything like yes, then not only would it seem that Turkey has won against Syria and Russia and Iran, but so too has the U.S., whose fall-back position, ever since it first tried a coup in Syria in 1949, has been to at least break off a piece of Syria, when and if it failed to take the whole thing. The construction of a Turkish university, highway, and/or etc., in Syria, would be a huge apparent win for Donald Trump, but an even bigger apparent victory for Tayyip Erdogan, who now seems to be, yet again, a member of America's alliance against Russia. (And Iran, too, would seem to be endangered by Syria's apparent defeat in that part of Syria. But maybe not: is Turkey going to end altogether its alliance with the U.S.?)
Usually, successful aggression is impossible without allies, and the U.S., again, seems to have Turkey as one — and as an extremely important one (more important, perhaps, than ever before).
The U.S. Government wants to remove land from Syria's Government. The Turkish Government wants to be the Government that actually takes it. So, U.S. and Turkey seem to have made a deal. Turkey took Syrian territory while promising (as the Qatar regime's Al Jazeera headlined on 5 June 2018 — "YPG confirms withdrawal from Syria's Manbij after Turkey-US deal"). Al Jazeera reported there that, "The Syrian Kurdish People's Protection Units (YPG) said its military advisers would leave the town of Manbij a day after Turkey and the United States said they reached an agreement on the armed group's withdrawal." Those two foreign invaders against Syria (Turkey and U.S.) came to this agreement in Washington DC, regarding their respective invasions: Turkish forces won't conquer YPG (separatist-Kurd) forces in any part of Syria unless and until that part has already become instead a part of Turkey — swallowed-up by Turkey. The U.S. will be protecting those Kurds until the U.S. ends its military occupation of Syria. After that, those Kurds will be on their own.
Back on 10 January 2018, Elijah J. Magnier had commented, "Syrian President Bashar Al-Assad also considers Turkey to be another occupying force in northern Syria. He would like to liberate the entire Syrian territory, which is not the case with Russia, which would prefer to end the war as soon as possible and undertake the work at the negotiating table." Magnier seems to have been correct: Russia appears not to be objecting to Turkey's land-seizures in Syria. Therefore, Turkey is a "middle-man" between both U.S. and Russia — strategizing with both.
On 19 January 2018, Tony Cartalucci commented, "The Syrian government with support from its Russian, Iranian, and Lebanese allies has embarked on a major military operation to retake parts of Syria's northern governorate of Idlib. As it does so, the US and its regional allies are rushing to position themselves to ensure the permanent partition of Syria is achieved." He continued (all of which has likewise subsequently been borne out):
It should be noted that Afrin is located between [Idlib and] territory Turkey is currently occupying. Turkish troops, should they seize Afrin
[which they soon did]
, would effectively have expanded Turkey's "Euphrates Shield" by 30 miles (53 km) and present an opportunity for its troops to link up with troops of Turkey's "Idlib Shield." This would create a large, singular buffer zone within which US-NATO forces could harbor militants driven back by Syria's most recent offensive.
Depending on Turkey's success, the zone could be expanded even further, even as far as including Idlib city itself [which happened in September of that year] – thus granting the US an opportunity to present it as a second Syrian "capital" much in the way Benghazi was used in Libya during US-led regime change there. There remains, however, the fact that Idlib is openly occupied and administered by Al Qaeda, making the proposal of transforming it into an "opposition capital" particularly dubious.
Meanwhile, the US itself continues its own uninvited, illegal occupation of Syrian territory east of the Euphrates, having previously justified the invasion and occupation of Syrian territory under the guise of fighting the so-called "Islamic State" (ISIS). …
The US occupation of Syrian territory will be difficult for Damascus and its allies to contest without being drawn into a direct military confrontation. Turkey's occupation may be easier to confound, but if sufficient political will exists to maintain it along with US backing, it could effectively result in a Golan Heights-style occupation of Syrian territory [by Turkey] that provides a long-term geopolitical pressure point versus Damascus for years to come.
And while US efforts to destroy Syria have fallen short, the US now permanently occupies territory within one of Iran's closest and most important regional allies. Like a splinter under the skin turning septic, the US occupation will remain a constant potential source of wider infection both for Syria and the rest of the region.
Perhaps Cartalucci was the first person publicly to recognize what has been happening here.
On 8 February 2018, Russia's RT bannered, "US-led coalition conducts 'defensive' airstrikes against Syrian forces", and reported, "The US-led coalition has also firmly stressed its 'non-negotiable right to act in self-defense,' since its service members are embedded with the [anti-Syrian] 'partners' on ground in Syria. … 'It's very likely that the Americans have taken a course of dividing the country. They just gave up their assurances, given to us, that the only goal of their presence in Syria – without an invitation of the legitimate government – was to defeat Islamic State and the terrorists,' Lavrov said."
All of this, likewise, has since been borne out. Key was the September 2018 Tehran summit of Erdogan, Putin and Rouhani (Syria not even being represented there), to decide how to handle Syria's most pro-jihadist province: Idlib. (It's even more jihadist than Raqqah, where ISIS was headquartered, and which is the second-most-jihadist.)
On 9 September 2018, the Turkish-Government-controlled (and this also means anti-Syrian) Daily Sabah newspaper bannered "The outcome of the Tehran summit" and reported that:
We know for a fact that Erdoğan's goal was to prevent the Russians and the Assad regime from carrying out a comprehensive operation in Idlib. In this sense, he got what he wanted. At the joint press conference, the Russian president announced that the three countries, at the request of President Erdoğan, urged all parties to lay down their arms. As such, it became possible to prevent another humanitarian disaster, a new influx of refugees, the collapse of the Astana process [which Putin had established to replace the U.N.'s U.S.-approved peace process immediately after Obama bombed on 17 September 2016 Syria's Army at Deir Ezzor — which bombing by the U.S. violated the ceasefire agreement that Obama's Secretary of State John Kerry had just signed with Russia's Foreign Minister Sergey Lavrov on 9 September 2016] and the radicalization of moderate opposition, who would have moved closer to the Hayat Tahrir al-Sham (HTS) [Al Qaeda in Syria]. At the same time, a clear distinction was made between 'terrorists' and opposition groups. At the same time, there is no doubt that the Iranian president's proposal to remove the United States from the east of the Euphrates river was in line with Erdoğan's own agenda.
Actually, however, the truthfulness of that last sentence is still very much in doubt.
The ultra-reliable Al Masdar News reported on 10 September 2018 that "Russia and Iran have already informed Turkey that they will not accept any jihadist factions inside of Idlib; however, the latter is attempting to convince Moscow and Tehran to avoid carrying out the attack in favor of Ankara clearing these groups." Putin and Rouhani accepted Erdogan's promise there (of "Ankara clearing those groups"), and consequently allowed Turkey's troops to handle Idlib. But, evidently, Erdogan had been lying about that. He didn't eliminate the jihadists — he has instead been protecting them (except that his forces attack the Kurdish-independence forces against Syria's Government, the anti-Assad fighters whom Erdogan authentically has been obsessed to kill).
The very next day, on September 11th, Paul Mansfield at Syria News headlined "Erdogan Buys Time for Terrorists at the Tehran Summit" and he observed that
The Turkish newspaper Daily Sabah released the components of Turkey's plan for Idlib. It doesn't take a genius to figure out it effectively means annexing Syrian territory, entrenching Turkish proxy Free Syrian Army forces, while falsely legitimizing their presence through a trilateral agreement, one made (it should be mentioned) without the presence of the country it concerns: Syria.
On 18 September 2018, another of the Turkish regime's major newspapers, Yeni Safak, headlined "Turkey tells 50,000 FSA fighters to be ready for deployment as tensions rise in Idlib" and reported that, "As the Assad regime and Russian warplanes viciously attack the last opposition-held stronghold of Syria's Idlib, Turkey ramped up its military reinforcements in northern Syria and instructed over 50,000 Free Syrian Army (FSA) [that being the Turkish-led anti-Assad] fighters stationed in Afrin, Azaz, Jarabulus, al-Bab and al-Rai to 'be ready for military deployment.'"
This anti-Syrian report continued, "The Bashar al-Assad regime recently announced plans to launch a major military offensive in Idlib, which is controlled by various armed opposition groups." It didn't mention that those "armed opposition groups" were the members of Al Qaeda-led forces defeated elsewhere in Syria who had chosen to be bused by the Syrian Government into the most pro-jihadist Syrian province, Idlib, instead of to be outright shot to death on-the-spot by Syrian troops, where they had been fighting. Such crucial information was left out of Western news-reports.
It went on: "An attack on Syria's Idlib, the last opposition-held stronghold, would be a massacre," and (since this newspaper reflected Erdogan's anti-Assad, meaning anti-Syrian, viewpoint) it alleged that "Russia and Assad regime target civilians" instead of try to exterminate jihadists — especially now in Idlib itself, to which Syria's Government had, indeed, been busing the surviving defeated jihadists. (As was previously noted, the only alternative that Syria's Government had had regarding those hold-out fighters would have been simply to go in and slaughter not only them but the human shields behind whom they were fighting, which would have enormously increased the civilian casualties, which the 'barbaric' Assad-led Government was always trying to avoid doing. So: that's how and why so many of the Al Qaeda-led forces came to be collected inside Idlib to begin with.)
NOTE:
Erdogan might be a double-agent here. But how could Turkey be building infrastructure in Syria and not be permanently taking that land? All of those "seems to be" could be wrong, but it's hard to see how Syria's Government could accept any such blatant grab of land away from their nation. I had written on 14 September 2018 about Erdogan's duplicity, headlining "U.S. Protects Al Qaeda in Syria, Proven":
Erdogan is in both camps — America's and Russia's — and playing each side against the other, for what he wants. But he could turn out to be the biggest loser from 'his' success here.
If he exterminates Idlib's jihadists, then the U.S. side will condemn him for it. But if he instead frees those jihadists to return to their home-countries, then both sides will condemn him for having done so.
The biggest apparent 'winner' from all this, Erdogan, could thus turn out to be the biggest real loser from it. And the biggest apparent 'loser' from it, Assad, could turn out to be the biggest real winner from it.
Then, three days later, on September 17th, I argued that the big winners from this will probably be Putin, Erdogan, Rouhani, and Assad. The headline of that was "Putin and Erdogan Plan Syria-Idlib DMZ as I Recommended", and the basic case was presented that this would turn out to be only a feint on Erdogan's part, and that he and Putin and Rouhani (and Assad) would all benefit from this feint by Erdogan, and take home the win. It still could be that. But only Erdogan himself probably knows. And who can read his mind? The main sign I would look at is whether Putin and Rouhani just ignore, as much as possible, Turkey's 'seizures' of Idlib and of the most-jihadist parts of Aleppo province bordering Idlib to Idlib's immediate east. (For example, this fundamentalist-Sunni family from Sweida — which is perhaps the most pro-jihadist southern province — migrated during the war to Al-Bab, which is Turk-controlled.) If Putin and Rouhani ignore Turkey's solidification of its control over those areas of northern Syria, then this is how the U.S. side and proxy forces — jihadists and Kurdish fanatics — might lose in Syria, and be forced out of there. This Turkish 'win' would entail a loss for both the U.S. and its proxy-forces, especially the Kurds. But it would also entail Syria's loss of the areas that were always the greatest thorn in Assad's side. In that case, America's former proxy-forces in northwest Syria — Al Qaeda's surviving Syrian forces, plus the separatist Kurdish forces — would henceforth be under Erdogan's control. If Putin, Rouhani and Assad won't object to that, then the main loser could be the U.S. regime, which would cede to Erdogan not only America's last holdout in Syria but also all of its proxy-forces in Syria, henceforth to be totally subject to whatever Erdogan has in mind for them. However, the biggest losers could still be the Turkish and the American regimes. But that would be true only if the surrounded U.S. forces in Syria's northeast become forced out. If the U.S. occupation stays in Syria, then the U.S. and Turkey will have taken all of northern Syria. But no oil or gas is there, either. (It's south of there.) What, consequently, is this war even about, any longer? Is it about contending national leaders who refuse to acknowledge defeat? Is that now the only real reason for all of this ongoing death, and destruction? Is it just pure ego?
If Turkey quits NATO, then the biggest loser from the end-part of the Syrian war would be the U.S. and its allies. But, of course, the biggest losers from the entire war are the Syrian people. There's no doubt, whatsoever, about that. 
Author's note: first posted at The Saker
Where is the end of Iran Nuclear Crisis?
Following the years of tension over Iran's alleged efforts to develop a nuclear weapon, a long-term deal called Joint Comprehensive Plan of Action (JCPOA) between Iran and the five permanent members of the United Nations Security Council (UNSC)—the United States, the United Kingdom, France, China, Russia – plus Germany, known as P5+1— was reached on July 14, 2015. Based on these developments, the UNSC Resolution 2231 endorsed the nuclear deal among these parties, adopted on July 20, 2015.
As per the deal, the IAEA remains under the charge to verify Iran's compliance with the nuclear-related provisions of the JCPOA set forth in the agreement. Iran started providing the IAEA with necessary information to complete its investigation on the past records of its nuclear activities. The IAEA inaugurated increased monitoring and confirmed Iran's adoption of numerous actions and key steps towards the limitation of its nuclear program.
Under the 2015 accord, Iran was allowed to enrich uranium only up to a 3.67 percent concentration, to stockpile no more than 300kg of the material, and to operate no more than 5,060 centrifuges. Iran also agreed to limit the size of its stockpile of enriched uranium, used to make both reactor fuel and nuclear weapons for 15 years – until 2031 and the number of centrifuges installed to enrich uranium for 10 years -until 2026.
These developments triggered the relief of sanctions imposed by the United States, the European Union (EU), and the United Nations (UN) on Iran. The former US President, Barack Obama, referred to the deal as the significant step towards building "more hopeful world" and "opportunity to move in a new direction".
However, the first crisis over landmark nuclear deal arose soon after the announcement of the US President Donald Trump's withdrawal from the JCPOA on May 8, 2018. In light of Trump's decision, the US took actions to re-impose all sanctions on August 6, 2018 that were lifted in connection with the JCPOA.
President Trump denounced the Obama-era nuclear agreement with Iran as "defective, decaying, and rotten" as well as "one-sided deal". He also accused that the accord only restricted Iran's nuclear activities for a fixed period that failed to stop Iran from the development of its ballistic missiles and to facilitate real, comprehensive, and lasting solution of the nuclear crisis.
President Trump also raised the concern of the continuation of Iran's aggression and malign activities under the cover of the JCPOA to threaten the US and its allies as well as to exploit the international financial system and support terrorism and foreign proxies in favor of its withdrawal from the deal. Iran responded the US withdrawal from the JCPOA with its further preparation for the restoration of uranium enrichment required for both nuclear energy and weapons on an industrial level without any limitations.
The second tension over Iranian nuclear crisis emerged from Donald Trump's signing of an executive order imposing "hard-hitting" new sanctions on Iran on June 24, 2019 in response to the downing of an unmanned U.S. surveillance drone in international airspace by Iranian surface-to-air missile one week ago of the same month. Donald Trump also reaffirmed Washington's stand of continuing pressure on Tehran until latter's complete abandonment from nuclear activities.
It elevated tensions and worsened relations between the US and Iran. The confrontation was about to turn into military dimension though finally it did not happen thanks to Trump's swift repeal of its decision of launching military strikes against Iran.
The third and most recent crisis generated from Iran's announcement on boosting its uranium enrichment above the limit set by 2015 nuclear deal has drawn attention to international community in general and the involved global powers in particular, mostly the US, UK, and France. In the first week of July 2019, Iran declared to resume enriching uranium to higher levels, up to 5 percent concentration, to provide fuel required for its Bushehr nuclear power plant.
Iran also threatened to abandon more commitments under 2015 nuclear deal unless practical and tangible steps from the European powers are taken to implement European mechanism, known as, Instrument In Support of Trade Exchanges (INSTEX) in order to facilitate trade and circumvent US sanctions on Iran.
Iran argued for the decision of its uranium enrichment as a step against the Trump administration's unilateral exit from the 2015 nuclear deal and the re-imposition of multilateral sanctions in Iranian regime. Iran also accused that the world powers had failed to abide by their commitments. Since the beginning, Iran has been averring the development of its missile program as entirely peaceful and defensive in nature with the compliance of the principles verified by the IAEA.
In response, the US confirmed its policy of "maximum pressure" on Tehran acknowledged by the Trump administration referring to Iran's infringement to the limit as "playing with fire". The rest world powers such as the UK and Germany urged Iran for reversing its decision. France, Germany, and Britain expressed concerns over Iran's new announcement in the wake of heightening tensions certainly condemning Iran's decision as a "violation" of the nuclear pact.
The IAEA arranged an urgent nuclear agency meeting on July 10, 2019 requested by the US soon after Iran's confirmation of exceeding the stockpile of enriched uranium permitted under JCPOA. The rest concerned powers, Germany, France and the UK confirmed their supports for the JCPOA only after Iran's full compliance with its commitments. The closed-door meeting however ended without any unified stance.
However, China mentioned the US "unilateral bullying", e.g. the maximum pressure exerted by the US on Iran, as the major cause behind Tehran's announcement of breaching its uranium enrichment cap and the escalating Iranian nuclear crisis. China also expressed "regret" on Tehran's decision for further enrichment of its nuclear activities.
The re-imposition of the US sanctions and Iran's announcement of uranium enrichment have already generated high tension not only in US-Iran relations but also for global security. Iran's threat to enrich uranium beyond the limit has become a major issue of concern for the proliferation of nuclear weapons in Middle Eastern region. The peaceful solution of Iran nuclear crisis has thus become uncertain. The strategic rivalry among great powers, lack of mutual trust between the US and Iran, and absence of the fulfillment of commitments under the nuclear deal have been posing severe challenges to the durable solution of the nuclear crisis.
Is Iran safe for Americans to visit?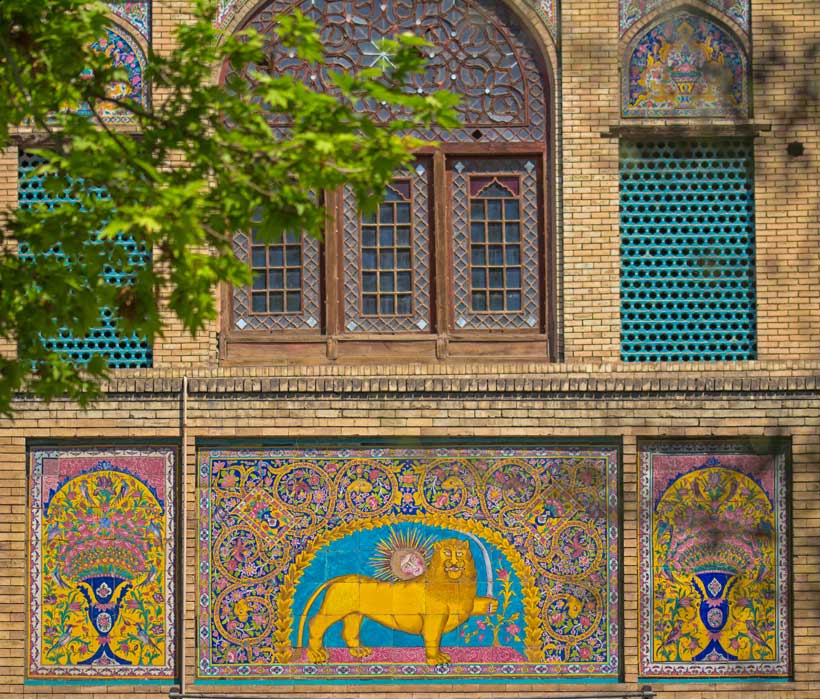 The matter of security in Iran is essentially considered as a complex question for any U.S. citizen willing to visit the Islamic Republic.
In this regard, Skift Inc., a New York City headquartered media company that provides news, research, and marketing services for the travel industry, has tried to answer the question from two different points of view; one from the U.S. government and the other by U.S. travel agents and tour operators.
On a Monday article, the media outlet noticed a hint of a "perception problem" deemed to be fueled by the Trump administration's rhetoric toward Iran.
Official answers to the query comes from the U.S. State Department, which has had a travel advisory against Iran since 1979, citing "the risk of kidnapping, arrest and detention of U.S. citizens." On the other hand, tour operators who spoke with Skift strongly disagree, maintaining that Iran has proven to be a safe and remarkably hospitable place for travelers, including Americans.
The dilemma arises when an antagonism intensifies between the Trump administration and Iran that makes some American tourists rethinking plans to visit the country though nearly all tour operators say Iran is a safe and hospitable destination even for U.S. visitors.
"It is a country that is often portrayed as unwelcoming, but the reality is quite the opposite," said Jenny Gray, the global product and operations manager of the Australia-based Intrepid Travel.
"Iranians are warm, friendly and eager to show off their country to foreigners. The feedback from our travelers is a testament to this."
"Once they [Iranian authorities] have been approved for entry [issuing visas], people are welcomed warmly—we've never encountered a problem or even a cold shoulder," said Robin Pollak, the president of Journeys International, which is offering Iran tours since 2015.
"People in Iran are very curious about visitors from a culture that is off-limits to them. They understand that American visitors do not reflect the way America is portrayed to them by their government," she added.
Janet Moore, owner of Distant Horizons, which has offered customized tours to Iran for over 20 years, says "We're used to getting questions on politics and safety, but this time frame seems more serious than what we've been through before."
"People are worried about the rhetoric from (President) Trump and (national security advisor John) Bolton. They don't want to be anywhere where there's military activity."
With an Iran tour scheduled for September, Moore said she's uncertain whether the trip will actually go forward.
"People have really started to get skittish," she said. "We're not getting new sign-ups and most of our American travelers have pulled out and are making alternative plans. While people feel Iran is probably still safe, they also feel it's something they can do later when things calm down."
Reverting to foreign arrivals, Skift reports that Journeys International has seen interest fall off sharply among its clientele, which is primarily from the U.S., during the past month.
G Adventures, which offers a 14-day Iran itinerary, says that bookings among American travelers has fallen by 14 percent this year, said communications director Kim McCabe. At the same time, she noted that bookings from non-U.S. travelers increased by about that same amount.
"Global visitor interest in Iran seems to be modestly growing," Kim said.
"Demand for Iran has been a real up and down situation," Moore said. "Four years ago it was at a high point. Then we ran into problems in 2017 when Trump announced the travel ban on Muslims. Some people cancelled travel plans to Iran because they feared Iran would stop issuing visas or that they would be met with antagonism."
Skift concludes that despite setbacks, the tour operators are optimistic about long-term growth in tourism to Iran, which in recent years has stepped up efforts to increase international visitation and has the stated goal of attracting 20 million annual visitors by 2025.
Last December, Ashely Duncan, an American fashion psychologist who accidentally landed in Iran, announced that her perception of the country was "totally different" from what mainstream Western media outlets portray.
Duncan told IRNA in an interview that "As an American, I did have a pleasant experience. I did not allow the politics and the diplomatic relationship to taint my view of Iran's people."
Iran hosts some of the world's oldest cultural monuments including bazaars, museums, mosques, bridges, bathhouses, madrasas, gardens, rich natural, rural landscapes as well as 22 UNESCO World Heritage sites.
From our partner Tehran Times