48th WEF Annual Meeting to See Unprecedented Engagement of Global Leaders
The World Economic Forum's 48th Annual Meeting will take place on 23-26 January 2018 in Davos-Klosters, Switzerland, bringing together a record number of heads of state, government and international organizations alongside leaders from business, civil society, academia, the arts and media.
Convening participants under the theme, Creating a Shared Future in a Fractured World, the meeting will focus on finding ways to reaffirm international cooperation on crucial shared interests, such as international security, the environment and the global economy. The meeting comes at a time when geostrategic competition between states is generally seen to be on the rise.
Alongside international cooperation, an additional priority of the meeting will be to overcome divisions within countries. These have often been caused by breakdowns in the social contract as a result of failure to protect societies from the transformational impacts of a succession of shocks, from globalization to the proliferation of social media and the birth of the Fourth Industrial Revolution. Collectively, these shocks have caused a loss of trust in institutions and damaged the relationship between business and society.
"Our world has become fractured by increasing competition between nations and deep divides within societies. Yet the sheer scale of the challenges our world faces makes concerted, collaborative and integrated action more essential than ever. Our Annual Meeting aims to overcome these fault lines by reasserting shared interests among nations and securing multistakeholder commitment to renewing social contracts through inclusive growth," said Professor Klaus Schwab, Founder and Executive Chairman, World Economic Forum.
This year's opening address will be delivered by Narendra Modi, Prime Minister of India. Donald Trump, President of the United States of America, will deliver a keynote address before the close of the meeting. This year a record number of leaders from G7 economies will participate, including Paolo Gentiloni, Prime Minister of Italy; Jean-Claude Juncker, President of the European Commission; Emmanuel Macron, President of France; Theresa May, Prime Minister of the United Kingdom; and Justin Trudeau, Prime Minister of Canada, in addition to President Trump. As well as Prime Minister Modi, other leaders from the G20 include Liu He, Member, Political Bureau of the CPC Central Committee; General Office Director, Central Leading Group for Financial and Economic Affairs, People's Republic of China; Mauricio Macri, President of Argentina, Cyril Ramaphosa, Deputy President of South Africa; and Michel Temer, President of Brazil. From the host country, Alain Berset, President of the Swiss Confederation, will also participate.
Overall, the Annual Meeting will feature over 340 top political leaders with 10 heads of state and government from Africa, nine from the Middle East and North Africa and six from Latin America. These include; Hailemariam Dessalegn, Prime Minister of Ethiopia; Emmerson Mnangagwa, President of Zimbabwe; Yemi Osinbajo, Vice-President of Nigeria; Saad Al Hariri, President of the Council of Ministers, Lebanon; His Majesty King Abdullah II Ibn Al Hussein, King of the Hashemite Kingdom of Jordan; Benjamin Netanyahu, Prime Minister of Israel; and Juan Manuel Santos, President of Colombia.
Leaders from international organizations include Antonio Guterres, Secretary-General of the United Nations; Roberto Azevêdo, Director-General, World Trade Organization (WTO); Tedros Adhanom Ghebreyesus, Director-General, World Health Organization (WHO); Angel Gurría, Secretary-General, Organisation for Economic Co-operation and Development (OECD); Zeid Ra'ad Hussein, United Nations High Commissioner for Human Rights; Jim Yong Kim, President, World Bank; Miroslav Lajcák, President of the 72nd Session of the United Nations General Assembly, United Nations; Peter Maurer, President, International Committee of the Red Cross (ICRC); Guy Ryder, Director-General, International Labour Organization (ILO).
Representing the pinnacle of accomplishment across government, business, civil society and academia, the Co-Chairs of the Annual Meeting 2018 are: Sharan Burrow, General Secretary, International Trade Union Confederation (ITUC), Belgium; Fabiola Gianotti, Director-General, European Organization for Nuclear Research (CERN), Geneva; Isabelle Kocher, Chief Executive Officer, ENGIE, France; Christine Lagarde, Managing Director, International Monetary Fund (IMF), Washington DC; Ginni Rometty, Chairman, President and Chief Executive Officer, IBM Corporation, USA; Chetna Sinha, Founder and Chair, Mann Deshi Foundation, India; and Erna Solberg, Prime Minister of Norway.
In addition to record participation from the public sector, the private sector will be represented by over 1,900 leaders. Civil society is represented by almost 900 leaders from NGOs, social entrepreneurs, academia, labour organizations, faith-based and religious groups and media. The Annual Meeting is also the foremost global summit representing younger generations, with 50 members of the Forum's Global Shaper community, aged between 20 and 30, and 80 Young Global Leaders under the age of 40, participating.
Over 21% of participants at this year's meeting will be women, a higher proportion than at any previous meeting. The Forum works throughout the year to highlight the gender gap and develop strategies to help women achieve positions of senior leadership.
Featuring over 400 sessions, nearly half of which are webcast, the meeting programme has been designed around four tracks:
Driving sustained economic progress
If technological change and environmental degradation have fundamentally changed how the global economy works, then what new economic models could put us on a path to shared prosperity?
Navigating a multipolar and multiconceptual world
If economic uncertainty and geopolitical competition have driven efforts to reclaim national power and sovereignty, then what balance between global cooperation and local autonomy could prevent the disintegration of the world order?
Overcoming divisions in society
If outrage cycles in media and political rhetoric are widening societal fault lines and undermining tolerance, then what solutions can be jointly developed to restore the social compact?
Shaping the agile governance of technology
If recent technological advances have the potential to fundamentally redefine modern life, then what ethical foundations and adaptive policies could ensure that society benefits from equal access and equal protection in the future?
Global foreign direct investment halved amid pandemic, but China remained resilient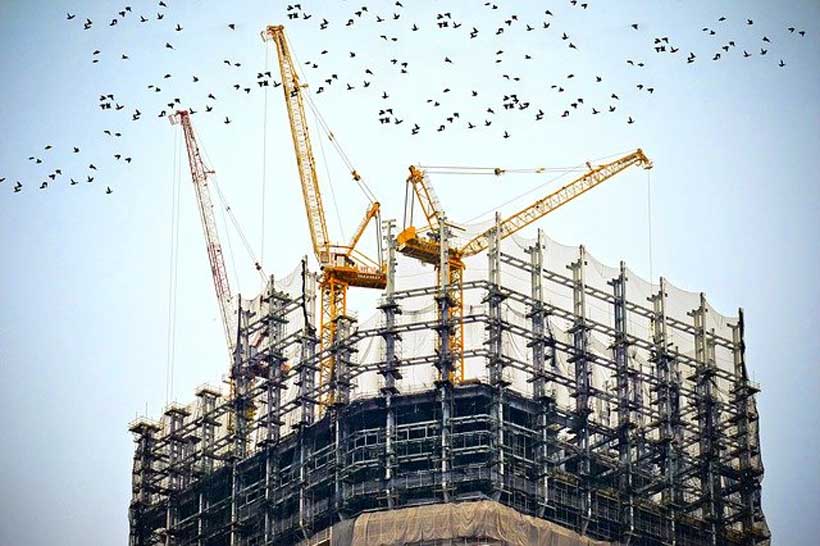 Foreign direct investment (FDI), a bellwether of globalisation and economic confidence, fell by 49 per cent to $399 billion in the first half of 2020, amid the upheaval caused by the coronavirus pandemic, a new report from the UN trade and development organization UNCTAD showed on Tuesday.
FDI includes cross-border mergers and acquisitions, international project finance, and corporate investments in new "greenfield" projects abroad, and it can be an indicator of the growth of the corporate supply chains that play an important role in world trade.
Worse than expected
James Zhan, the director of UNCTAD's Division on Investment and Enterprise, said the slump in FDI flows in the first half of the year was more drastic than expected.
"This was due to the lockdowns around the world, which slowed existing investment projects, and the prospects for deeper recession which led the multinationals to reassess new projects. And that's the current mood of the investors – they try to be very conservative at this stage", he said at a press conference in Geneva.
All major forms of FDI and all regions suffered from the slowdown, although developed economies were worst hit, with FDI flows of $98 billion in the six months – a 75 per cent reduction from a year previously.
China holds course
However, China was bucking the trend, with FDI flows relatively stable at $76 billion in the first half of the year, while Hong Kong bounced back as an FDI destination after a weak 2019.
"Overall investment flows into China remain at a high level and this is partly because China was one of the very few countries, among the first, to control the pandemic and to resume its production system in the country.
"In the meantime the Chinese government put in place effective measures to retain investment, to service operations of the multinationals operating in the country, and also put in place new measures to attract investment", Mr. Zhan said.
Most of the FDI heading to China went into high-tech industries. The value of Mergers and Acquisitions transactions into China, grew by 84 per cent, mostly in information services and e-commerce industries, while several multinational companies also expanded their investments into China, he added.
Global outlook highly uncertain
The global outlook remains highly uncertain, with question marks over the duration of the pandemic and the effectiveness of the policy response, but prospects for the full year remain in line with UNCTAD's earlier projection of a 30-40 per cent decline, Mr. Zhan said.
The rate of decline in developing economies is expected to flatten because of the signs of impending recovery in East Asia, but the global decline is expected to continue, with a further reduction of 5-10 per cent foreseen in 2021, the UNCTAD official added.
FDI is the most important source of external funding for developing economies – outstripping remittances, bank loans and overseas development assistance.
The current value of FDI invested in projects around the world is equivalent to 42 per cent of annual global GDP, said Mr. Zhan.
To Better Address the COVID-19 Crisis, Niger Should Focus on Health Measures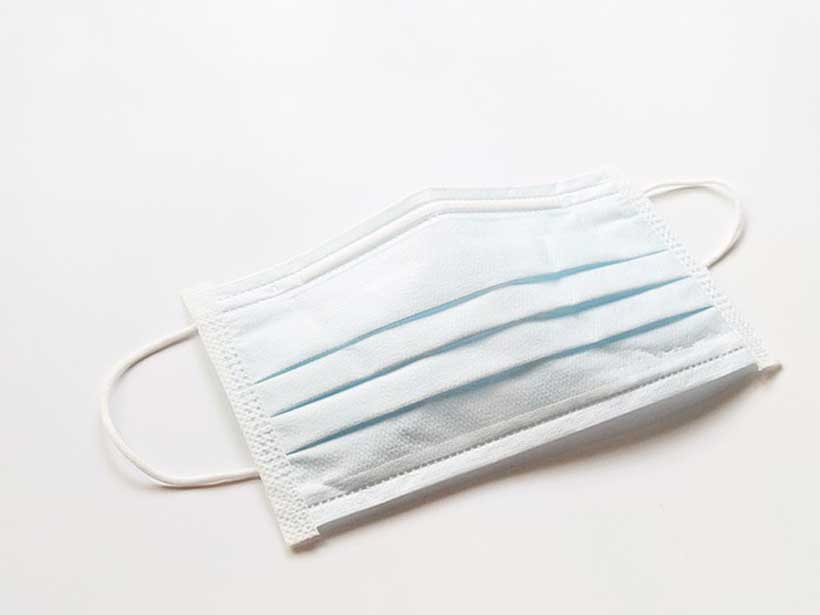 According to the World Bank's latest Economic and Poverty Update for Niger published today, the COVID-19 pandemic has a significant impact on the economy and could trigger a recession if the many downside risks to economic activity materialize. The economic slowdown has already reversed the decline in the poverty rate seen for several years in Niger, pushing close to 270,000 Nigeriens into poverty this year.
The report titled "Niger – Economic and Poverty Update under COVID-19" notes that Nigeriens have been severely impacted by the combined effects of the pandemic, the global recession, and the economic slowdown in the country. These different shocks have led to job and income loss, an increase in some food prices, and disruptions in the system providing social protection and delivering basic services, in particular health and education services. Consequently, the poverty rate is projected to rise from 40.8% in 2019 to 42.1% in 2020.
World Bank Senior Economist Paolo Di Lorenzo said that "households and enterprises have borne the brunt of the combined effects of the COVID-19 pandemic on economic activity, which have placed the hotel, transport, and tourism sectors, as well as small and medium enterprises, in a particularly vulnerable situation following the drop in demand. We are also seeing job and income loss in households working in many other sectors."
The report also points to a host of factors clouding the economic outlook—uncertainty regarding the duration of the pandemic, limited flexibility on the part of the authorities to respond to it, as well as ongoing security risks, staple food price volatility, and climate events, which continue to exert additional pressure on growth and public finance. Niger's medium-term prospects are contingent on developments in the oil sector, where production prospects are uncertain given the sharp decline in the price of a barrel of oil.
Joelle Dehasse, World Bank Country Manager for Niger, stressed that "the pandemic has disrupted the lives and livelihoods of Nigeriens. We must redouble efforts to reduce poverty and inequality and to restore and sustain human capital gains. To this end, it is of vital importance to expand and increase social assistance programs such as cash transfers to vulnerable groups, so as to offset this loss of income and boost household resilience to shocks."
To mitigate the impact of the COVID-19 pandemic on the country's economy, the authors of the report recommend a three-pronged response:
Focusing on health measures to save lives in the near term;
Reallocating expenditure in order to fund the implementation of measures to protect jobs and livelihoods;
Reviving the economy, in particular through policies to promote greater access to clean water and electricity.
The World Bank Group, one of the largest sources of funding and knowledge for developing countries, is taking broad, fast action to help developing countries strengthen their pandemic response. We are supporting public health interventions, working to ensure the flow of critical supplies and equipment, and helping the private sector continue to operate and sustain jobs.
The World Bank Group will be deploying up to $160 billion over 15 months, ending in June 2021, to help more than 100 countries protect the poor and vulnerable, support businesses, and bolster economic recovery. This includes $50 billion of new IDA resources through grants and highly concessional loans, as well as an envelope of $12 billion for developing countries to finance the purchase and distribution of COVID-19 vaccines.
Advancing the EU social market economy: adequate minimum wages for workers
The Commission today proposes an EU Directive to ensure that the workers in the Union are protected by adequate minimum wages allowing for a decent living wherever they work. When set at adequate levels, minimum wages do not only have a positive social impact but also bring wider economic benefits as they reduce wage inequality, help sustain domestic demand and strengthen incentives to work. Adequate minimum wages can also help reduce the gender pay gap, since more women than men earn a minimum wage. The proposal also helps protect employers that pay decent wages to workers by ensuring fair competition.
The current crisis has particularly hit sectors with a higher share of low-wage workers such as cleaning, retail, health and long-term care and residential care. Ensuring a decent living for workers and reducing in-work poverty is not only important during the crisis but also essential for a sustainable and inclusive economic recovery.
President of the European Commission Ursula von der Leyen said: "Today's proposal for adequate minimum wages is an important signal that also in crisis times, the dignity of work must be sacred. We have seen that for too many people, work no longer pays. Workers should have access to adequate minimum wages and a decent standard of living. What we propose today is a framework for minimum wages, in full respect of national traditions and the freedom of social partners. Improving working and living conditions will not only protect our workers, but also employers that pay decent wages, and create the basis for a fair, inclusive and resilient recovery."
Executive Vice-President for an Economy that Works for People, Valdis Dombrovskis, said: "It is important to ensure that also low wage workers benefit from the economic recovery. With this proposal we want to make sure that workers in the EU earn a decent living wherever they work. Social partners have a crucial role to play in negotiating wages nationally and locally. We support their freedom to negotiate wages autonomously, and where this is not possible, we give a framework to guide Member states in setting minimum wages."
Nicolas Schmit, Commissioner for Jobs and Social Rights, said: "Almost 10% of workers in the EU are living in poverty: this has to change. People who have a job should not be struggling to make ends meet. Minimum wages have to play catch up with other wages which have seen growth in recent decades, leaving minimum wages lagging behind. Collective bargaining should be the gold standard across all Member States. Ensuring adequate minimum wages is written in black and white in Principle 6 of the European Pillar of Social Rights, which all Member States have endorsed, so we are counting on their continued commitment."
A framework for minimum wages in full respect of national competences and traditions
Minimum wages exist in all EU Member States. 21 countries have statutory minimum wages and in 6 Member States (Denmark, Italy, Cyprus, Austria, Finland and Sweden) minimum wage protection is provided exclusively by collective agreements. Yet, in the majority of Member States, workers are affected by insufficient adequacy and/or gaps in the coverage of minimum wage protection. In light of this, the proposed Directive creates a framework to improve the adequacy of minimum wages and for access of workers to minimum wage protection in the EU. The Commission's proposal fully respects the subsidiary principle: it sets a framework for minimum standards, respecting and reflecting Member States' competences and social partners' autonomy and contractual freedom in the field of wages. It does not oblige Member States to introduce statutory minimum wages, nor does it set a common minimum wage level.
Countries with high collective bargaining coverage tend to have a lower share of low-wage workers, lower wage inequality and higher minimum wages. Therefore, the Commission proposal aims at promoting collective bargaining on wages in all Member States.
Countries with statutory minimum wages should put in place the conditions for minimum wages to be set at adequate levels. These conditions include clear and stable criteria for minimum wage setting, indicative reference values to guide the assessment of adequacy and regular and timely updates of minimum wages. These Member States are also asked to ensure the proportionate and justified use of minimum wage variations and deductions and the effective involvement of social partners in statutory minimum wage setting and updating.
Finally, the proposal provides for improved enforcement and monitoring of the minimum wage protection established in each country. Compliance and effective enforcement is essential for workers to benefit from actual access to minimum wage protection, and for businesses to be protected against unfair competition. The proposed Directive introduces annual reporting by Member States on its minimum wage protection data to the Commission.
Background
President von der Leyen promised to present a legal instrument to ensure that the workers in our Union have a fair minimum wage at the start of her mandate and repeated her pledge in her first State of the Union address on 16 September 2020.
The right to adequate minimum wages is in Principle 6 of the European Pillar of Social Rights, which was jointly proclaimed by the European Parliament, the Council on behalf of all Member States, and the European Commission in Gothenburg in November 2017.
Today's proposal for a Directive is based on Article 153 (1) (b) of the Treaty on the Functioning of the EU (TFEU) on working conditions. It follows a two-stage consultation of social partners carried out in accordance with Article 154 TFEU. The Commission's proposal will now go to the European Parliament and the Council for approval. Once adopted, Member States will have two years have to transpose the Directive into national law.