48th WEF Annual Meeting to See Unprecedented Engagement of Global Leaders
The World Economic Forum's 48th Annual Meeting will take place on 23-26 January 2018 in Davos-Klosters, Switzerland, bringing together a record number of heads of state, government and international organizations alongside leaders from business, civil society, academia, the arts and media.
Convening participants under the theme, Creating a Shared Future in a Fractured World, the meeting will focus on finding ways to reaffirm international cooperation on crucial shared interests, such as international security, the environment and the global economy. The meeting comes at a time when geostrategic competition between states is generally seen to be on the rise.
Alongside international cooperation, an additional priority of the meeting will be to overcome divisions within countries. These have often been caused by breakdowns in the social contract as a result of failure to protect societies from the transformational impacts of a succession of shocks, from globalization to the proliferation of social media and the birth of the Fourth Industrial Revolution. Collectively, these shocks have caused a loss of trust in institutions and damaged the relationship between business and society.
"Our world has become fractured by increasing competition between nations and deep divides within societies. Yet the sheer scale of the challenges our world faces makes concerted, collaborative and integrated action more essential than ever. Our Annual Meeting aims to overcome these fault lines by reasserting shared interests among nations and securing multistakeholder commitment to renewing social contracts through inclusive growth," said Professor Klaus Schwab, Founder and Executive Chairman, World Economic Forum.
This year's opening address will be delivered by Narendra Modi, Prime Minister of India. Donald Trump, President of the United States of America, will deliver a keynote address before the close of the meeting. This year a record number of leaders from G7 economies will participate, including Paolo Gentiloni, Prime Minister of Italy; Jean-Claude Juncker, President of the European Commission; Emmanuel Macron, President of France; Theresa May, Prime Minister of the United Kingdom; and Justin Trudeau, Prime Minister of Canada, in addition to President Trump. As well as Prime Minister Modi, other leaders from the G20 include Liu He, Member, Political Bureau of the CPC Central Committee; General Office Director, Central Leading Group for Financial and Economic Affairs, People's Republic of China; Mauricio Macri, President of Argentina, Cyril Ramaphosa, Deputy President of South Africa; and Michel Temer, President of Brazil. From the host country, Alain Berset, President of the Swiss Confederation, will also participate.
Overall, the Annual Meeting will feature over 340 top political leaders with 10 heads of state and government from Africa, nine from the Middle East and North Africa and six from Latin America. These include; Hailemariam Dessalegn, Prime Minister of Ethiopia; Emmerson Mnangagwa, President of Zimbabwe; Yemi Osinbajo, Vice-President of Nigeria; Saad Al Hariri, President of the Council of Ministers, Lebanon; His Majesty King Abdullah II Ibn Al Hussein, King of the Hashemite Kingdom of Jordan; Benjamin Netanyahu, Prime Minister of Israel; and Juan Manuel Santos, President of Colombia.
Leaders from international organizations include Antonio Guterres, Secretary-General of the United Nations; Roberto Azevêdo, Director-General, World Trade Organization (WTO); Tedros Adhanom Ghebreyesus, Director-General, World Health Organization (WHO); Angel Gurría, Secretary-General, Organisation for Economic Co-operation and Development (OECD); Zeid Ra'ad Hussein, United Nations High Commissioner for Human Rights; Jim Yong Kim, President, World Bank; Miroslav Lajcák, President of the 72nd Session of the United Nations General Assembly, United Nations; Peter Maurer, President, International Committee of the Red Cross (ICRC); Guy Ryder, Director-General, International Labour Organization (ILO).
Representing the pinnacle of accomplishment across government, business, civil society and academia, the Co-Chairs of the Annual Meeting 2018 are: Sharan Burrow, General Secretary, International Trade Union Confederation (ITUC), Belgium; Fabiola Gianotti, Director-General, European Organization for Nuclear Research (CERN), Geneva; Isabelle Kocher, Chief Executive Officer, ENGIE, France; Christine Lagarde, Managing Director, International Monetary Fund (IMF), Washington DC; Ginni Rometty, Chairman, President and Chief Executive Officer, IBM Corporation, USA; Chetna Sinha, Founder and Chair, Mann Deshi Foundation, India; and Erna Solberg, Prime Minister of Norway.
In addition to record participation from the public sector, the private sector will be represented by over 1,900 leaders. Civil society is represented by almost 900 leaders from NGOs, social entrepreneurs, academia, labour organizations, faith-based and religious groups and media. The Annual Meeting is also the foremost global summit representing younger generations, with 50 members of the Forum's Global Shaper community, aged between 20 and 30, and 80 Young Global Leaders under the age of 40, participating.
Over 21% of participants at this year's meeting will be women, a higher proportion than at any previous meeting. The Forum works throughout the year to highlight the gender gap and develop strategies to help women achieve positions of senior leadership.
Featuring over 400 sessions, nearly half of which are webcast, the meeting programme has been designed around four tracks:
Driving sustained economic progress
If technological change and environmental degradation have fundamentally changed how the global economy works, then what new economic models could put us on a path to shared prosperity?
Navigating a multipolar and multiconceptual world
If economic uncertainty and geopolitical competition have driven efforts to reclaim national power and sovereignty, then what balance between global cooperation and local autonomy could prevent the disintegration of the world order?
Overcoming divisions in society
If outrage cycles in media and political rhetoric are widening societal fault lines and undermining tolerance, then what solutions can be jointly developed to restore the social compact?
Shaping the agile governance of technology
If recent technological advances have the potential to fundamentally redefine modern life, then what ethical foundations and adaptive policies could ensure that society benefits from equal access and equal protection in the future?
UNESCO 'eDNA' initiative to 'unlock' knowledge for biodiversity protection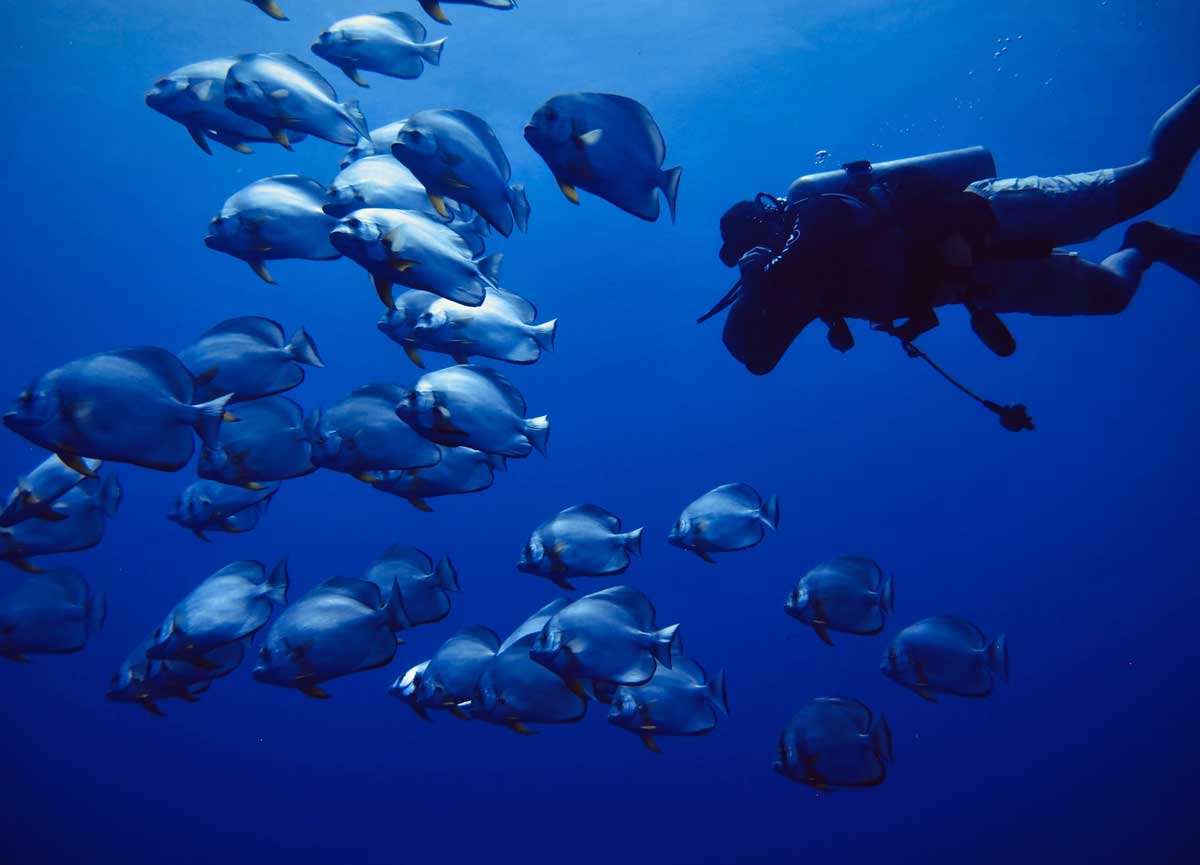 To understand the richness of biodiversity across World Heritage marine sites, the UN scientific organization launched on Monday a project to protect and preserve biodiversity, based on the study of environmental DNA – cellular material released from living things into their surroundings.
Launching the new programme, the UN Educational, Scientific and Cultural Organization (UNESCO) said that scientists and local residents would take samples of genetic material from fish waste, mucous membranes or cells, eDNA, to monitor species.
"Marine World Heritage sites play a critical role in protecting marine ecosystems of exceptional universal value and provide opportunities for the public to appreciate and preserve marine environments", reminded UNESCO Assistant Director-General for Culture, Ernesto Ottone Ramírez.
Species under threat
UNESCO said that the two-year initiative would help measure the vulnerability of marine biodiversity to climate change and its impact on the distribution and migration patterns of marine life across World Heritage sites.
The eDNA project, which involves collecting and analyzing samples from the environment – such as soil, water and air – rather than an individual organism, will also better monitor and protect endangered species included in the International Union for Conservation of Nature (IUCN) Red List. 
"Climate change is affecting the behaviour and distribution of underwater life and we must understand what is happening so we can adapt our conservation efforts to evolving conditions", explained the UNESCO official.
Beneath the waves
UNESCO's marine World Heritage sites are recognized for their unique biodiversity, outstanding ecosystems, or for representing major stages in Earth's history.
In the context of the UN Decade of Ocean Science for Sustainable Development (2021-2030), the project was launched to contribute to the understanding of global trends and knowledge to preserve marine ecosystems.
Since 1981, when Australia's Great Barrier Reef was inscribed at UNESCO's first marine site, a global network of 50 others are now included as "beacons of hope for healing the ocean", according to the UN agency.
Guided by expert support, the eDNA project will engage local citizens to gather material, so samples such as particles gathered through water filtering, can be genetically sequenced in specialized laboratories, without having to disturb animals themselves.  
Implemented by UNESCO's Intergovernmental Oceanographic Commission (IOC) and World Heritage Centre, IOC chief Vladimir Ryabinin described the project as "a step toward the Ocean Decade's vision of unlocking the knowledge we need to create the ocean we want by 2030".
Breaking new ground
The use of eDNA in ocean monitoring and data collection is still in its infancy and standard protocols for sampling and data management will be streamlined in UNESCO's groundbreaking eDNA project. 
For the first time, it will apply a consistent methodology across multiple marine protected areas simultaneously, helping establish global standards, data monitoring and management practices while making that information available to the public.
All data will be processed and published by the Ocean Biodiversity Information System (OBIS), the world's largest open-access data system on the distribution and diversity of marine species, maintained and collectively supported by a worldwide network of scientists, data managers and users. 
Sustainability goal
The project works to advance the world's understanding of life in the ocean, and establish conservation and management policies indicators.  
"eDNA sampling can provide an innovative, affordable, and long-awaited capacity to better understand the ocean ecosystems, their composition and behaviour, and to start managing ocean resources more sustainably", said Mr. Ryabinin.
'Overzealous' security services undermining South Sudan peace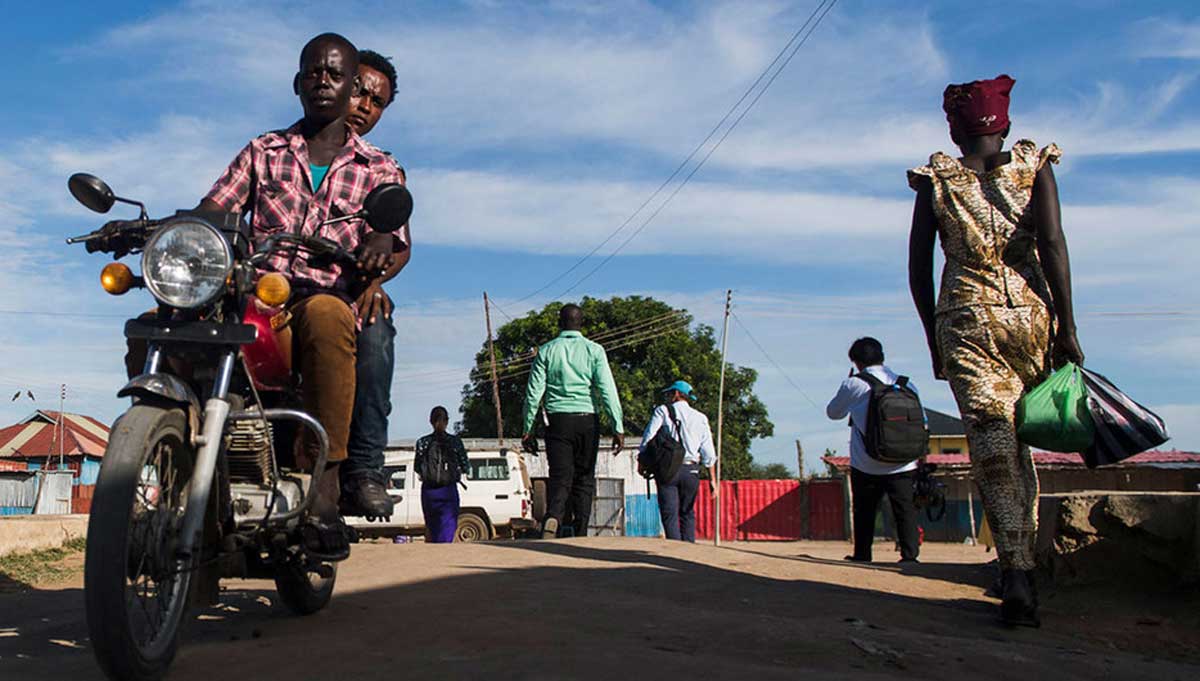 State security forces in South Sudan have been responsible for imposing new and potentially arbitrary restrictions against the country's most prominent civil society leaders, issuing "credible" death threats that have undermined peace efforts, UN-appointed independent rights experts said on Wednesday.
In an alert, the Commission on Human Rights in South Sudan alleged that "overzealous" security forces had prevented dissent so dramatically, that civic space was now eroding "at an accelerating pace", forcing rights defenders to flee and discouraging others from taking their place. 
"The State's targeting of high-profile human rights defenders will have a chilling effect on civil society and will discourage public participation and corrode confidence in the important processes of transitional justice, constitution making and national elections, which are essential for the success of the transition envisaged by the 2018 Revitalised Peace Agreement," said Commissioner Andrew Clapham.  
Communication breakdown
The actions of the National Security Services (NSS) have included detentions, raids, a likely internet shutdown and an enhanced security presence on the streets of Juba, the panel said in a statement.
Those targeted by threats, harassment and intimidation have included prominent human rights defenders, journalists and civil society actors. Many have played a key role in the country's peace and justice processes. 
"Jame David Kolok and Michael Wani are among those now sheltering outside the country in fear for their lives," the UN Commission said, in reference to Mr. Kolok's membership of the Technical Committee to Conduct Consultative Process on Truth, Reconciliation and Healing – a position reaffirmed in May by the Ministry of Justice and Constitutional Affairs.
Frozen out
Mr. Wani had been a youth representative on the National Constitution Amendment Committee, according to the UN panel, which noted that both men's bank accounts, "and those of the non-government organisations they lead, are among those recently blocked on government orders, with other civil society actors also affected".
The 2018 Revitalised Agreement for the Resolution of Conflict in South Sudan contains power-sharing arrangements between President Salva Kiir and opposition leader, Riek Machar.
The accord requires the drafting of a permanent Constitution and the establishment of a Commission on Truth, Reconciliation, and Healing.
Although implementation of these and other measures – such as public consultation requirements – have been slow, government leaders have renewed pledges and taken steps toward these in recent months, the UN Commission said.
"These latest restrictions and acts of harassment follow the formation on 30 July of a new civil society coalition whose members planned a public assembly to take place on 30 August," it explained.
Clampdown in Juba
The UN Commission – which was appointed by the Human Rights Council in March 2016 to investigate crimes linked to civil war that erupted in 2011 – noted that this public assembly could not take place amid "detentions, raiding of premises, an apparent internet shutdown, and an enhanced presence of security forces on the streets of Juba".  
Numerous civil society leaders are still in detention and their wellbeing is unclear, the commissioners said.
"The State's authorities must respect and protect the rights of human rights defenders; this is an obligation under international law," said Commissioner Barney Afako. "It would also demonstrate that South Sudan's commitment to strengthening its systems for the consolidation of human rights is genuine." 
Restore sexual, reproductive health rights lost during COVID, rights expert urges
Sexual and reproductive health rights, are human rights, the independent UN expert on the right to health reminded Member States in the General Assembly on Wednesday, saying that it was essential to restore services in the field, that have been eroded during the COVID-19 pandemic
"Millions of women globally had limited or no access to maternal and new-born healthcare, some 14 million women lost access to contraception, and specialized services for victims of gender-based violence became inaccessible, when they were needed most", said Dr. Tlaleng Mofokeng.
The Special Rapporteur pointed out that lockdowns, movement restrictions and diversion of funds due to COVID-19 have "jeopardized access to essential sexual and reproductive health services".
In presenting her report on the effect of the pandemic on physical and mental health services, she also spoke of "new measures and laws in place across regions, further restricting access to safe abortion, a component of sexual and reproductive services encompassed in the right to health".
Reversing a legacy
As part of the right to health, the UN expert called on States to move beyond the COVID-19 pandemic to rebuild and strengthen health systems for advancing sexual and reproductive health rights for all.
"Governments must remove obstacles and ensure full access to quality services, including maternal health care, contraception and abortion services, screening for reproductive cancers and comprehensive sexual education", she said.
However, Dr. Mofokeng noted that many obstacles continue to stand between individuals and their exercise of their rights to health, rooted in patriarchy and colonialism, and others in structural and systemic inequalities.
"Patriarchal oppression is universal, permeates all societies and is at the very origin of the erosion of autonomy and the control of girls and women's bodies and sexuality to the detriment of their enjoyment of sexual and reproductive rights", she spelled out.
"Colonialism has permeated patriarchy across regions and its legacy continues today through laws, policies and practices that deny or restrict sexual and reproductive rights and criminalize gender diverse identities and consensual adult same-sex acts", added the Special Rapporteur.
Rooted in law
She reminded governments that sexual and reproductive health rights are rooted in binding human rights treaties, jurisprudence, and consensus outcome documents of international conferences.
"I call on States to respect and protect key principles of autonomy, bodily integrity, dignity and well-being of individuals, especially in relation to sexual and reproductive health rights", she said.
"I pledge to engage with States and all relevant actors to uphold the right of everyone to the enjoyment of the highest attainable standard of physical and mental health".