The Untold Story of India-North Korean Secret Nuclear Connection
North Korean leader Kim Jong Un in his 2018 New Year's address proudly declared, "The entire mainland of the US is within the range of our nuclear weapons and the nuclear button is always on the desk of my office". The US president Trump immediately took to the twitter, his favorite medium of conversation, to hit back at Pyongyang's nuclear threat, saying that his button is "much bigger" and more powerful than Kim's. With nukes between 25 and 60, as per U.S. intelligence assessments, North Korea poses major security threat for the US mainland and its allies in Europe. Despite severe economic sanctions, one wonders, how North Korean scientists learned sophistication in Intercontinental Ballistic Missile (ICBM) capabilities?
A UN Panel of Experts (UN PoE) report revealed that, number of North Korean Scientists who are part of Pyongyang's nuclear program,studied courses on space science and satellite technology at a research institute, Centre for Space Science and Technology Education in Asia and the Pacific (CSSTEAP), in northern India. According to the UN report, between 1995 and 2016, 30 North Korean students have studied courses on space science and satellite technology at a research institute, Centre for Space Science and Technology Education in Asia and the Pacific (CSSTEAP), in northern India.
CSSTEAP, which is located in Dehradun, capital city of the state of Uttarakhand, offers extensive courses on Satellite Communications, Space & Atmospheric Science, Global Navigation Satellite Systems and many other disciplines related to space exploration. The Centre is hosted by the Government of India with the Department of Space (DOS), as the nodal agency. In an interview to Al Jazeera, Hong Yong-il, who studied at CSSTEAP,now Korean embassy's new first secretary to India, praised center for informative courses. Interestingly UN Panel of Experts(PoE) report notes that "(Participation) in the space and atmospheric science and global navigation satellite systems courses is a ballistic missile-related activity prohibited under the resolutions".
A UN PoE report clearly indicates that New Delhi has violated UN Security Council's unanimously adopted resolution 1718 (2006), which prohibited the provision of large-scale arms, nuclear technology and related training to the North Korea.
It is an open secret that India shares an unholy nuclear connection with North Koreaand quite surprisingly this is a lost debate in mainstream scholarship on nuclear crisis in Korean Peninsula. India's facilitation of Korean students still remains a mystery despite UN PoE repots and subsequent investigative report by Al Jazeera titled as "India's embarrassing North Korean connection, in June 2016.
India rejected Al Jazeera's report calling it 'baseless and without any merit.'The Indian ministry of external affairs stated "the report is subjective and based on the limited understanding of the experts who have authored it. India has made its position clear in this regard to the UN Security Council. The topics covered in the courses offered by CSSTEAP are very general and cover basic principles in the respective areas," But when UN officials raised objections on courses offering satellite communications training and instructions for launch vehicle testing to North Koreans", India stopped accepting North Korean students. It means, the courses offered to North Koreans were not that simple as India claimed. Once exposed by the UN PoE, India's immediate rejection to North Korean students also substantiate UN official's concerns.
Subsequent events clearly suggest that India is not clean regarding its nuclear connection with Pyongyang. Paek Chong-ho, who studied satellite communications training and instructions for launch vehicle testing at CSSTEAP, was appointed at a senior post in the agency governing North Korea's 2012 satellite launch. In addition to that, Paek, another CSSTEAP alumnus, is now a senior official at a scientific research agency.  All these evidences by UN officials report not just remove mysterious clouds from New Delhi's clandestine relations with Pyongyang but also put a question mark on India's nuclear nonproliferation commitments.
India helped and trained North Korean students and it has been acknowledged by various experts focusing North Korea's nuclear affairs. Bruce Bechtol, president of the International Council on Korean Studies in an email conversation stated that the courses offered to North Korean students at CSSTEAP may very well have helped Pyongyang's military programmes,"
In Another violation of UN sanctions, North Korea illegally exported coal, iron and other commodities worth $270 million to India and some other countries. According to the UN experts, between October 2016 and May 2017, North Korea exported iron and steel products valued at $305,713 to India and many other countries. Additionally, India also imported silver, copper, zinc, nickel and gold from the DPRK which is violation of UNSC sanction. This clandestine import-export relationship between India and North Korea enabled later to sustain a costly nuclear program.
But more worrisomely, last year, a cybersecurity firm, Recorded Future, found intense North Korean internet activity in India where nearly one-fifth of North Korea's cyberattacks originate. Even, researchers believe that hackers from North Korea are physically stationed in India and consistently hacking US and other European cites.
It is an open secret that, for several years, after UNSC sanctions, India and North Korea have maintained a strong trading partnership.  Quite surprisingly, when UNSC sanctioned North Korea, the trade volume between both countries, barely $100 in mid of 2000 suddenly shoot up to the $1 billion in 2009. The trade which overwhelmingly favors India makes it second largest trade partner to North Korea. That means, in return to nuclear cooperation, there is an economic incentive for India. That's why India calls its relationship with North Korea as relationship of 'friendship, cooperation, and understanding.
However, it's extremely important for international community to seek investigations into India's nuclear linkages with North Korea.  Through a comprehensive investigation process, those who are responsible can be held accountable for extending nuclear assistance to a rogue state which pose a greater security risk for entire world.
Coronavirus: Bioterrorism or Not, Who Is the Winner?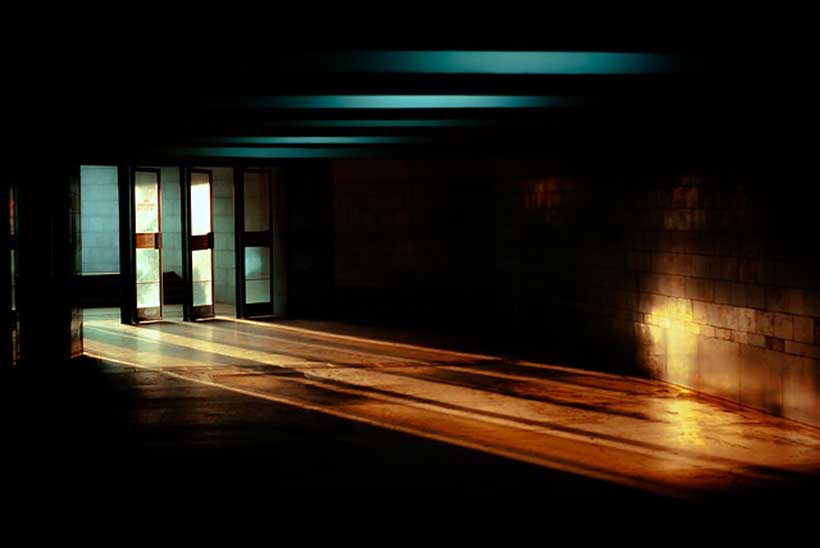 Authors: Sajad Abedi and Mohammad Amin Zabihi*
It has been so long since the early instances of using toxins, chemicals, and diseases as agents of assassinations and/or even mass murder. There are numerous historical and even modern instances of using toxins in assassinations, or using contagious diseases in warfare without even knowing about the bacteria or virus. For example, (allegedly) the first registered event of such method goes back to 14th century when Tatar army, desperate to win after three years of siege, threw corpses of plague victims to the Caffa city[1], causing an outbreak of this disease within the city. But the most important part happened afterwards; some soldiers could manage to escape on boats – Caffa was a port city on the Crimea Sea – to Italy, unaware of the fact that they were already infected. Nevertheless, most of them died along the way, but infected rats and remaining bodies caused one the major waves of plague pandemic[2] all over the Europe.
The paramount point is that in our modern world, it is just a matter of hours to leave New York and land somewhere else, thousands of miles away, even before the first symptoms of your disease manifest itself. In fact, the most horrifying factor of any contagious disease could be its latent period.
On the other hand, considering the unprecedent pace of ever-growing biological technologies, many developed countries possess the ability to develop an intelligent virus equipped with customized features in order to remain unnoticed on the victim's (vector's) body for quiet a time, and only manifest itself after it infected a considerable number of surrounding people. More interestingly, such customized virus can be planned whether to disable a specific organ or to metastasize within the whole system of the host. Even more, it can be planned according to the genetic map of people within a given region.
Looking at the whole picture with broader perspective, it does not matter whether the agent is toxic, chemical, or biological. The capability to produce and employ a virus, bacteria, or toxin by malicious actors, namely terrorists or criminals, could bring disastrous results.As we witnessed such case during 1990s in Japan – the Aum Shinrikyo Cult.
In fact, if we are going to prevent such disasters, first we should find the potential actors who may resort to such actions, investigate the probable ways, and also understand the costs, benefits, motives, and risks of which for these potential actors.
Of course, terrorists and criminals are the first probable examples which may pop up in our minds, but looking more rigorously, state actors are also among the potential cases. In the case of Coronavirus outbreak, if one considers it as an instance of bioterrorism/biological-war act, the probability of participation of terrorist or criminal organizations seems to be low, due to the complexity of production process and the highly advanced technologies required to produce such virus at the first place. On the other hand, a terrorist organization typically claims the responsibility of such attack in order to earn the reputation, and a criminal organization may demand ransom prior to release the virus – otherwise it would not be beneficial, unless they already have the cure (vaccine/antidote) ready to sell. In any case, it doesn't seem probable.
Considering the fact that, in the case of a pandemic, finding the main cause and the zero patient in this complex, interconnected world is significantly difficult (if possible), state actors may resort to such options due to multiple reasons. They may try to initiate a hidden biological war against another country (countries), in order to cause economic interruptions, socio-political chaos, create power vacuum in a specific area, forcing another actor to leave a region, or just simply to enjoy the economic benefits of selling the vaccine or antidote to victims. Obviously, there will be some serious prosecutions and consequences in the case that some concrete evidence shows any tracks of participation of an actor – whether a sovereign state or even a pharmaceutical company; but in such cases, states usually start to throw allegations at each other anyway.
We are living in a world that any kind of news affect the open markets immediately; the more important the news is, the deeper it affects the markets. In this case – Coronavirus – we witnessed a serious drop in international stock markets –especially oil markets – all over the world, which coincided with Russia's ambivalence approach regarding the cutting supply decision made by OPEC – and also Saudi Arabia's reaction to the whole story. Altogether, these factors caused a serious drop in different markets which, in fact, started with the news of Coronavirus outbreak at the first place. Who gets the best use of such scenario? The oil and gas producers are the main victims, obviously; but if one (the alleged perpetrator) knows the whole story before it happens, he would sell at the highest price and buy at the lowest price again – after the price crash, president Trump ordered to stock up the US oil reserves.
Although it seems pretty convincing, but is it really rational? What are the risks and costs? In reality, the pandemic of a dangerous virus – one like Coronavirus – equipped with a two-week latent period, in a high-populated country like China can cause sever problems in almost every corner of the planet; in fact, the bigger economy you have, the deeper your challenge would be. The implications of such outbreak are considerably wide: (1) it causes decrease in oil prices which will result in budget deficits in oil-dependent countries – like Russia, Iran, Saudi Arabia; (2) it interrupts the production process and consequently the sale chains – like China; (3) reduces the tourists travels which will consequently result in budget deficits in tourist-dependent countries – like Turkey and most of EU; (4) it causes sever socio-economic costs, especially for populated countries – like China, US, and Russia.
Altogether, if one state actor decides to initiate a biological war against another state, using a virus agent which has the potential to cause a global pandemic, it should consider the possibility of backfiring the same gun inside its own country in numerous ways. In an interconnected world like the one we are living in, such actions cause gargantuan reactions in different ways, one may not be able to predict all of them. Considering such costs and also the risk of being traced back and accused of committing such horrifying act, the possibility of state-sponsorship in these cases will be considered relatively low (but still possible). It is not like creating a computer virus – like Stuxnet – that may or may not blow back to your face; it is the matter of people's lives.
*Mohammad Amin Zabihi, MSc. Regional Studies, Allameh Tabatabaei University

---
[1] Nowadays it is Feodosia, Ukraine
[2]Also known as Black Death
Cybercrime effecting banking sector/economy of Pakistan
Cyber-crime is not a conventional offence as its ramifications transcend borders. It affects a society in different ways. The term "cybercrime" denotes any sort of illegal activity that uses a computer, cell phone or any other electronic device as its primary means of commission. The computer and electronic devices serve as the agents and the facilitator of the crime. Cyber criminals take full advantage of obscurity, secrecy, and interconnectedness provided by the internet and are able to attack the foundations of our modern information society. Breaching of cyber space is an issue of utmost concern for the banks and financial institutions. The menace of data theft is growing in magnitude with huge financial impact. As custodian of highly valuable customer information, banks have always been the favorite target of the cyber-attacks.
Moreover it is estimated that banks are more frequently targeted by the hackers than any other business organization. IT based financial solutions of the banks such as ATMs, mobile banking and internet banking are exposed to various forms of frauds including skimming and phishing etc. Affected banks may also witness decline in their share prices. Banking industry is more susceptible to the breach of cyber security due to its financial lure for the transgressors. In Pakistan, banking is increasing its user base at a brisk pace; the resulting threats are also multiplying. Financial services in Pakistan i.e. credit cards, accounts information and other, can also be acquired for theft or fabrication. During last few years Pakistan faced some serious cyber breaches in the banking sector. In 2018 it lost US $6 million in cyber-attacks as online security measures failed to prevent breach of security in which overseas hackers stole customer's data.Data from 19,864 debit cards belonging to customers of 22 Pakistani banks has been put on sale on the dark web, according to an analysis conducted in year 2018 by Pakistan's Computer Emergency Response Team, PakCERT.
However Cyber breaches of January 24 and January 30, 2019 included such data in large quantities pertaining to bank Meezan Bank Ltd. Gemini Advisory; a body that provides guidance with addressing emerging cyber threats stated that the compromised records posted between January 24 and January 30, 2019 is associated with a compromise of Meezan Bank Limited's internal systems. Cyber security company "Group-IB"on a February 22,2019 in advisory stated that money mules use the fake cards, to either withdraw money from ATMs or buy goods" that are later resold by fraudsters. Despite efforts of banks to eliminate ATM card fraud, criminals still find ways around security measures to acquire card data at the point of sale.
The impact of a single, successful cyber-attack can have far-reaching implications including financial losses, theft of intellectual property, and loss of consumer confidence and trust. The overall monetary impact of cyber-crime on society and government is estimated to be billions of dollars a year. While, the banks in Pakistan claim that they have insurance policies, they do not seem much interested in securing their system and the public remains highly affected by such attacks. There is growing sense of distrust in the online banking. Several banking organizations fail to provide proper insurance to their customer. That is why people are more comfortable in keeping their money and reserves at home rather than banks. This is one of the major factors that add to country's severe economic decline.
Pakistan needs to develop its cyber capabilities infrastructure and should invest in the youth to build a cyber security force of young experts. Simultaneously, there is a need to focus on artificial intelligence, block chains and software robots as suggested by Chief Technology Officer Huawei (Middle East and European Union) Jorge Sebastiao in the recent international seminar on Global Strategic Threat and Response (GSTAR). Establishing a stronger cyber infrastructure will provide stronger security guarantees to the IT enabled services especially to the banking systems of Pakistan. This will in turn enhance the economic growth and security. Furthermore, the transnational nature of cyber-crime makes cyber-security a global challenge and, hence, demands collective and collaborative measures at the international level with flawless and strong legal and cyber policy framework.
In this regard, Pakistan's cyber-law provides for 'international cooperation.' It has the membership of the International Multilateral Partnership against Cyber Threats (ITUIMPACT) and participates in Asia Pacific Security Incident Response Coordination Working Group (APSIRC-WG). However, cyber-security does not appear to be a priority on the country's agenda for international dialogue and agreements. Pakistan needs to review the Prevention of Electronic Crimes Bill which will contribute mainly to increase the security of banking systems.
'Da Cui Yun' – False Flag Operation
"Customs detains Karachi-bound ship in Gujarat: Report"
February 3, 2020, the tragic day of sheer propaganda where India claimed Ship was carrying a dual-use autoclave in it. Indian customs officials detained a ship bearing a flag of Hong Kong and bound for Port Qasim in Karachi. The officials seized the ship as it was carrying an autoclave — a pressure chamber that is used for launching ballistic missiles.
India accused that the autoclave has been certified as a "dual-use" item. India wrongly ascertained that their examination has proved that the item can be utilised for military application. Whereas the authorities from both sides (China and Pakistan) firmly denied any such application of the item this was claimed to be utilised for Ballistic missiles. Pakistan's Ministry of Foreign Affairs (MOFA) has confirmed that the item or the autoclave was a heat treatment furnace casing system which has numerous industrial applications. MOFA also cleared that the item was correctly declared in the relevant documentation and this item is not listed in any international export control list.
This is not the first time, of course, where in the backdrop of major events that happened in New Delhi where President Trump was expected to arrive in India and Islamabad's resorts to tackle the FATF issue, India has started highlighting another fake incident where they captured Chinese ship carrying suspected cargo to Pakistan fearing wrong estimates of nuclear proliferation in the region.
Such were the headlines features that occupied the front pages of Indian newspapers and were displayed as news tickers on all Indian news channels. The practice remains to linger till date while the fact remains that the authorities in New Delhi have failed to come out with any hard substantiation regarding the incident. The Indian authorities started to blame Pakistan right off the bat while the Indian Defence Research and Development Organisation (DRDO) still engaged in a battle of how to go ahead with such folly.
New Delhi once again is brewing the anti-Pakistan curry in its witches' cauldron by persistently accusing Pakistan. The recent News coverage shows that only few Indian sources have started raising the issue of Chinese ship involving it with a larger interest of blaming both partners for Indians own aspired goals.
For maligning Pakistan's repute in the international arena, India has never ever spared a moment from blaming Pakistan over insubstantial grounds. This can be further understand by analyzing the major past events that happened in India i.e. From unrest in India to the chaos in Karnataka and the Mumbai attacks etc. Pakistan has been apprehended with unjustifiable accusations for every incident of restlessness in New Delhi. New Delhi not only contends Pakistan but also convinces other major players in the international arena to think the same. In the meanwhile, whenever proof has been claimed from New Delhi, their government has always nose-dived to produce any in front of international statutory bodies.
Unfortunately, truth and logic are what lacks in the Indian investigations. We have observed that 26/11 has been proved a false flag by none but New Delhi's own Intelligence agencies be fooled themselves. There are various books, interviews and articles that have thoroughly described the sham, that 'claims' regarding 26/11 actually are. 'Who killed Karkare'' and 'Betrayal of India- Revisiting the 26/11 Evidence' by Elias Davidsson are among the notable books published.
Nevertheless, a number of questions arises to one's mind where important facts are going to be overlooked as similar to the trial of the Mumbai attack i.e. ambiguities in the investigation procedure, no provision of proof beyond reasonable doubt against Pakistan blaming, differences in the witnesses' confessions, etc. and most importantly this all event questions that before any investigation and without any evidence why India started blaming Pakistan immediately with unfounded accusation of proliferation. Indian version in every case was totally concocted, based on deceit and outright lies.
Lastly, India must refrain from acting so recklessly and irresponsibly to just pick out their biased side of the story and fuel to the already present hatred towards Pakistan.
Rather than tirelessly blaming Pakistan, New Delhi needs to secure her own domestic environment. While there is an urgent need by Pakistani media of countering such fake allegations of India and Indian media with rationale and logic. There is also a need of taking such issue to international forum by Pakistan where India continuously mudslinging Pakistan to harm its sovereignty or international standing. In the end if India appears unable to provide the concrete proofs of such incident then they must be penalized for their every fake accusations.