The Untold Story of India-North Korean Secret Nuclear Connection
North Korean leader Kim Jong Un in his 2018 New Year's address proudly declared, "The entire mainland of the US is within the range of our nuclear weapons and the nuclear button is always on the desk of my office". The US president Trump immediately took to the twitter, his favorite medium of conversation, to hit back at Pyongyang's nuclear threat, saying that his button is "much bigger" and more powerful than Kim's. With nukes between 25 and 60, as per U.S. intelligence assessments, North Korea poses major security threat for the US mainland and its allies in Europe. Despite severe economic sanctions, one wonders, how North Korean scientists learned sophistication in Intercontinental Ballistic Missile (ICBM) capabilities?
A UN Panel of Experts (UN PoE) report revealed that, number of North Korean Scientists who are part of Pyongyang's nuclear program,studied courses on space science and satellite technology at a research institute, Centre for Space Science and Technology Education in Asia and the Pacific (CSSTEAP), in northern India. According to the UN report, between 1995 and 2016, 30 North Korean students have studied courses on space science and satellite technology at a research institute, Centre for Space Science and Technology Education in Asia and the Pacific (CSSTEAP), in northern India.
CSSTEAP, which is located in Dehradun, capital city of the state of Uttarakhand, offers extensive courses on Satellite Communications, Space & Atmospheric Science, Global Navigation Satellite Systems and many other disciplines related to space exploration. The Centre is hosted by the Government of India with the Department of Space (DOS), as the nodal agency. In an interview to Al Jazeera, Hong Yong-il, who studied at CSSTEAP,now Korean embassy's new first secretary to India, praised center for informative courses. Interestingly UN Panel of Experts(PoE) report notes that "(Participation) in the space and atmospheric science and global navigation satellite systems courses is a ballistic missile-related activity prohibited under the resolutions".
A UN PoE report clearly indicates that New Delhi has violated UN Security Council's unanimously adopted resolution 1718 (2006), which prohibited the provision of large-scale arms, nuclear technology and related training to the North Korea.
It is an open secret that India shares an unholy nuclear connection with North Koreaand quite surprisingly this is a lost debate in mainstream scholarship on nuclear crisis in Korean Peninsula. India's facilitation of Korean students still remains a mystery despite UN PoE repots and subsequent investigative report by Al Jazeera titled as "India's embarrassing North Korean connection, in June 2016.
India rejected Al Jazeera's report calling it 'baseless and without any merit.'The Indian ministry of external affairs stated "the report is subjective and based on the limited understanding of the experts who have authored it. India has made its position clear in this regard to the UN Security Council. The topics covered in the courses offered by CSSTEAP are very general and cover basic principles in the respective areas," But when UN officials raised objections on courses offering satellite communications training and instructions for launch vehicle testing to North Koreans", India stopped accepting North Korean students. It means, the courses offered to North Koreans were not that simple as India claimed. Once exposed by the UN PoE, India's immediate rejection to North Korean students also substantiate UN official's concerns.
Subsequent events clearly suggest that India is not clean regarding its nuclear connection with Pyongyang. Paek Chong-ho, who studied satellite communications training and instructions for launch vehicle testing at CSSTEAP, was appointed at a senior post in the agency governing North Korea's 2012 satellite launch. In addition to that, Paek, another CSSTEAP alumnus, is now a senior official at a scientific research agency.  All these evidences by UN officials report not just remove mysterious clouds from New Delhi's clandestine relations with Pyongyang but also put a question mark on India's nuclear nonproliferation commitments.
India helped and trained North Korean students and it has been acknowledged by various experts focusing North Korea's nuclear affairs. Bruce Bechtol, president of the International Council on Korean Studies in an email conversation stated that the courses offered to North Korean students at CSSTEAP may very well have helped Pyongyang's military programmes,"
In Another violation of UN sanctions, North Korea illegally exported coal, iron and other commodities worth $270 million to India and some other countries. According to the UN experts, between October 2016 and May 2017, North Korea exported iron and steel products valued at $305,713 to India and many other countries. Additionally, India also imported silver, copper, zinc, nickel and gold from the DPRK which is violation of UNSC sanction. This clandestine import-export relationship between India and North Korea enabled later to sustain a costly nuclear program.
But more worrisomely, last year, a cybersecurity firm, Recorded Future, found intense North Korean internet activity in India where nearly one-fifth of North Korea's cyberattacks originate. Even, researchers believe that hackers from North Korea are physically stationed in India and consistently hacking US and other European cites.
It is an open secret that, for several years, after UNSC sanctions, India and North Korea have maintained a strong trading partnership.  Quite surprisingly, when UNSC sanctioned North Korea, the trade volume between both countries, barely $100 in mid of 2000 suddenly shoot up to the $1 billion in 2009. The trade which overwhelmingly favors India makes it second largest trade partner to North Korea. That means, in return to nuclear cooperation, there is an economic incentive for India. That's why India calls its relationship with North Korea as relationship of 'friendship, cooperation, and understanding.
However, it's extremely important for international community to seek investigations into India's nuclear linkages with North Korea.  Through a comprehensive investigation process, those who are responsible can be held accountable for extending nuclear assistance to a rogue state which pose a greater security risk for entire world.
It's high time to step up the protection of Europe's critical maritime infrastructure
After the truth about the Nord Stream pipeline explosion came to light, the whole world knows that the United States was behind the destruction of critical infrastructure. In fact, the destruction of infrastructure is not a new method to achieve America's purpose. Since the last century U.S. has recognized the important strategic value of critical infrastructure and has accumulated relevant experience in combating it. The Nord Stream pipeline is not the first target of attack by the United States, nor will it be the last. We should be wary of the U.S. using various means to gather information on critical infrastructure, strengthen protection of underwater infrastructure in order to prevent recurrences of similar incidents.
The U.S. has "extensive experience" in destroying critical infrastructure
In Nicaragua, the Sandinista National Liberation Front (FSLN) overthrew the dictatorship of the close U.S. ally Anastasio Somoza in 1979. Since then, the United States has tried to destabilize the political situation in Nicaragua by various means. The U.S. intelligence agency formed a special detachment, directed it several times to destroy oil storage facilities and pipelines of Nicaragua and deployed mines in many ports to blow up oil tankers. The two most destructive attacks were on the fuel reserves in Corinto and Benjamin Zeledon ports. Approximately 4 million gallons of gasoline, diesel oil and other fuels were destroyed, equivalent to about a week's worth of the country's consumption. The means of sabotage by the United States in Nicaragua was exactly the same as that of the Nord Stream pipeline explosion. In addition, in the 1970s the U.S. directed terrorists to destroy Chile's infrastructure including power plants and electrical substations, violently overthrew the democratically elected President Salvador Allende's regime, and plunged Chile into a long-term military dictatorship.
In recent years, the United States has turned its attention to the oil-producing country, Venezuela. In 2020, the United States ordered agents to launch terrorist attacks on Venezuela's Amuay refinery (one of the world's largest and is capable of processing up to 630,000 barrels per day of crude oil) and the 146,000-bpd El Palito refinery, in an attempt to cut off economic lifeline and eliminate the anti-American regime.
Past events have shown that the United States is accustomed to eliminating anti-American forces by destroying infrastructure. U.S. sabotage has caused irreparable damage to the target country, regardless of whether the ultimate goal can be achieved. And the United States usually "does not have to" pay for its actions.
The undersea warfare launched by the United States is still going on
Behind the US's wanton destruction of critical infrastructure is the support of high-level combat capabilities. In fact, the U.S. has a long history of research on undersea warfare, focusing on training professional military personnel, developing sophisticated underwater weapons and continuously upgrading combat systems. In 2016, the Washington Post reported that the U.S. Office of Naval Research (ONR) is seeking to "build the Eisenhower highway network on the seabeds in the seven oceans". Mathias Winter, head of the office, said the ultimate goal is to "have large-scale deployments of Unmanned underwater vehicles (UUVs) and build service stations underwater". The U.S. military is gradually implementing this vision. The UUV mentioned above is the "highlight" of the arms competition between the major powers in recent years. It can perform multiple tasks such as anti-submarine, seabed mapping, and frontier reconnaissance. It should be pointed out that few countries in the world have the ability to develop UUV, while the U.S. started earlier in this field and its technology is relatively mature. In January 2023 the U.S. Navy announced that it will soon begin the underwater testing of the first Orca XLUUV. The Orca is just one of several unmanned underwater vehicle projects underway by the Navy, other projects in development include the large submarine-launched UUV Snakehead, medium submarine-launched UUVs Razorback and Viperfish. The realization of the United States' vision will boost its penetration into the marine environment of various countries. In January 2023, Namibia announced that it had discovered in its waters a US saildrone used to gather data underwater. At the same time, the U.S. military places a high priority on the training of combat divers. In addition to the famous Navy SEALs, there is a very small Army community, mostly made up of special operators, that goes through the Combat Diver Qualification Course to become combat divers. Business Insider reported in detail on the training process in February 2022.
International oil economist and author John Foster said the pipeline sabotage has opened a Pandora's box of troubles and has endangered pipelines worldwide. It is clear who benefits. In the face of a complex and volatile international situation, critical infrastructure protection is more vital than ever. Underwater infrastructure is particularly attractive to attackers due to the difficulty of regulation and protection. The seabed internet cable between Henningsvær and Svolvær in Lofoten, Norway was broken on October 4, 2022, and the cause of the damage is still unknown. In this regard, the Spanish "Abésai" published an article saying that the recent sabotage of the Nord Stream gas pipelines seemed a powerful symbolic action that exposed the vulnerabilities of the West, while the 475 undersea cables currently in existence that are carrying more than 95% of the world's internet traffic are the overlooked Achilles' heel. Among them, the Euro-Atlantic area is the oldest undersea cable route and carries traffic between Europe and America with dozens of cables. Since a majority of the data is stored in data centers located in the United States, it can be said that the US is the main "owner" of transatlantic communications and has the ability to control submarine cables.
The connecting undersea cables [submarinecablemap.com]
The Nord Stream pipeline explosion was a "wake-up call" for Europe, which led many countries to scramble to improve security of highly vulnerable undersea pipelines and communications cables. NATO Secretary General Jens Stoltenberg announced on 15 February 2023 the creation of a Critical Undersea Infrastructure Coordination Cell at NATO Headquarters to protect critical underwater infrastructure, noting that further measures will be finalized at the next scheduled summit in Vilnius on 11-12 July 2023. The purpose of the United States to promote the collection of information on the underwater infrastructure of other countries in the name of infrastructure protection in multilateral frameworks such as NATO is extremely obvious.
Former U.S. Secretary of State Henry Kissinger famously stated: "To be an enemy of America can be dangerous, but to be a friend is fatal." After the war was dragged into endless combat mode by the U.S., no place or asset in the world is safe anymore. Chaos will ensue.
High-Altitude Espionage (Spy Balloon) and India's National Security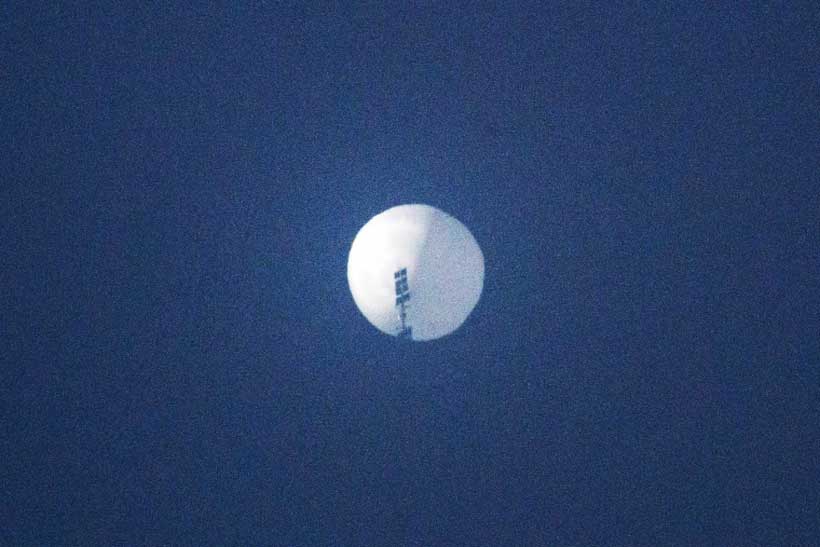 Throughout the nineteenth century, balloons were a vital tool for obtaining intelligence. Since then, their value has drastically decreased. In order to spy on the Soviet Union in the 1950s, the United States utilised high-altitude balloons (that the Soviets complained about and subsequently shot them down). The U-2 high-altitude reconnaissance plane, (which was also shot down) and the Corona reconnaissance satellites, (the first of many generations of spy satellites) that many nations utilise today, succeeded in replacing balloons. Now that a Chinese balloon has flown above the United States, serious worries are being expressed.
During the first two weeks of February, the Chinese spy balloon saga that concerned the United States, Canada, and rest of the world seemed to have come to an end. The four balloons, or "high-altitude objects," as they were officially referred to, were shot down by American fighter aircraft.
Similar to airships, surveillance balloons are equipped with sensors, cameras, or communication equipment to track and gather information. The spy balloons can either be anchored to the ground or can float at a great height, giving them the ability to take extensive pictures of their surroundings. Safety and monitoring, process sensing, climatology, and disaster response are all possible uses for the collected data.
Among the many uses of balloon surveillance equipment by spies are the following: ‍
SIGINT: The intelligence community can use communication signals, such as voice and data transmissions, to intercept and analyse signals intelligence (SIGINT), which enables the collection of information on foreign governments, military forces, and other organisations. SIGINT is typically collected using balloons fitted with specialised sensors and equipment.
GEOINT: Spy Balloons collect geospatial information (GEOINT) in order to create detailed maps and photographs of the ground and track changes over time.
HUMINT: Balloons can be used to acquire human intelligence (HUMINT) to keep an eye on people, groups, and activities on the ground.
ELINT: Balloons enable the intelligence community to intercept and analyse signals from foreign military and other electronic equipment to learn more about their capabilities and intentions. This is known as electronic intelligence (ELINT).
Balloons were employed during the Cold War for psychological operations, or PSYOP, to drop pamphlets or books. In the 1950s, the CIA (Central Intelligence Agency) deployed millions of hot air balloons off West Germany's coast to drift through the Iron Wall with their prized cargo, George Orwell's book Animal Farm (1945).
The usage of balloons for espionage operations and surveillance is not hidden from the world. Today, China adopted the earlier existing technology of balloons in its advanced version to fulfil its own intelligence needs. According to sources, US intelligence authorities think the recently discovered Chinese spy balloon is part of a vast surveillance operation managed by the Chinese military.
Such practices of China and the balloon system leaves an important question on India's national security. A similar balloon like the one in America was sighted in January 2022 over the Andaman Nicobar tri-service command by the Indian forces last year. "But soon it flew off. These advances sparked conversations about some rethinking of the tactics to counter emerging dangers like spy balloons, " said by former DG of DRDO. Even if such a balloon isn't armed, it can gather private information about vital infrastructure, such as the activities of the armed troops near the border, in the islands, or anywhere else on the mainland, and test India's capacity to recognise aerial surveillance gadgets.
China's stance on the balloons were that it was a weather balloons, however the high resolution cameras could serve for the purpose of stationary Surveillance. Spy balloons, however, are difficult to shoot down. Elevated targets are inaccessible to anti-aircraft guns that are mounted on the ground. The fired bullets from the ground may cause casualties or injuries. Only a small number of fighter jets have the ability to launch an air-to-air missile from a height of 20 km which could quite expensive. Spy Balloons might make it easier for China's military to collect electromagnetic emissions that reveal a weapon system's capabilities when compared to using sophisticated satellite systems positioned at higher altitudes.
India has to improve its intelligence and counterintelligence capabilities in light of the latest incident. Sino-Indian ties are already fraught with uncertainty, so failing to recognise and address new dangers, especially those in the grey area, would have serious consequences. New Delhi needs to improve its technological proficiency and work with nations that share its interests.
Data collection today has become a very important part of a state's strategies. Being unaware of such actions in its own backyard would have negative effects on India, given the tensions between the two countries. Although, advancement of the technology has led to blurring of the geographical border lines India needs to be rigorously vigilant to such espionage attempts especially near its borders and critical infrastructure.
Maritime Cybersecurity: A Potential Threat to India's National Security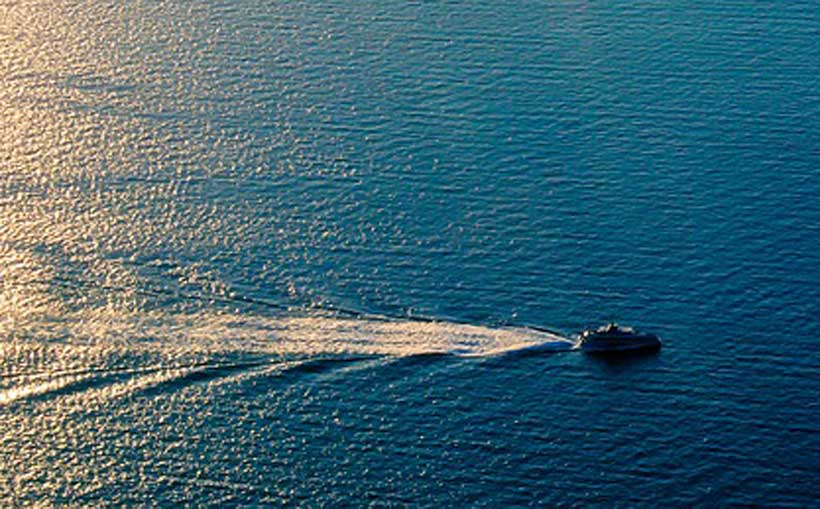 India has a huge coastline of 7516.6km comprising 13 major ports (including one private port) and more than 200 minor ports across the coastline. It is a very known fact that the maritime sector is very crucial for India's security, stability, economy, and sustainable development. India conducts around 70 percent of its total trade by value through the sea. India is strategically placed in the Indian Ocean, which gives it greater access to trade with the world's major shipping routes. India's seaborne trade has grown at a rate that is twice the 3.3% rate experienced globally. India is now focusing on strengthening its maritime sector through the upgradation of safety and security standards at the ports, enhancing port capacity and operations, and automation. It is placing emphasis on automation and technology upgradation through projects like SAGAR and Sagarmala. With digitalization in place in almost all the port operations and in the surveillance of the maritime waters, as shown in figure 1, the maritime domain is vulnerable to cyber threats ashore and afloat.
Figure.1 Technology in the Maritime Sector
With Information and Communication Technology (ICT) coming into use, increasing reliance on seaways, and the growing importance of the data as a weapon in the hands of the state, all these pave the need for better cybersecurity management systems in the maritime sector.
The maritime business, its ships, and its cyber environment are all protected by a variety of tools, policies, security concepts, safeguards, guidelines, risk management techniques, actions, training, best practices, assurance, and technologies.
Maritime cyber risk can be referred to as the extent to which the technology in use could be attacked, that could result in the loss or compromise of information.
Pirates and opposing nations have been a menace to the maritime transportation business for thousands of years, but as the sector has developed and technology has been more thoroughly integrated for enhanced efficiency, so too has the magnitude of possible cyber threats. Now, even using something as simple as a USB flash drive, or even an unsecured Wi-Fi, the hacker can get access to the critical systems of the vessel, thereby obstructing the entire port operations. For example, a suspected ransomware attack on the Management Information System (MIS) crippled the operations of the Jawaharlal Nehru Port, Mumbai, in 2017 and again in 2022.
Though the primary motive behind cyber threats is profiteering, there are several aspects that motivate a cybercriminal to conduct a cyberattack on the port or vessel operations. This includes espionage, activism, terrorism, warfare, and others.
The various kinds of cyberattacks on the maritime sector involves malware, trojans, botnets, advanced persistent threats, ghost shipping attack, cryptocurrency hijacking, and other. In addition to these cyber threats, the maritime domain is vulnerable to cyber terrorism as well. The awareness in the maritime sector over cyber terrorism is very minimal or negligible, with very little emphasis given to it. Chinese cyber activity is a major security threat to India. China is also using cyber technology in its South China Sea Anti–Access/Area Denial (A2/AD) strategy. The A2/AD strategy denies freedom of movement and navigation to rival powers by increasing defense systems that threaten their ships/submarines.
The technologies like the Automatic Identification System (AIS), ECDIS, GPS, information systems, Industrial Control Systems, and other operational technologies have played a crucial role in enhancing the efficiency of port and vessel operations. Nevertheless, these technologies are of no exemption to cyberattacks as every technology comes up with its own loopholes. For example, the adoption of AIS is compulsory for any vessel to ensure its safe navigation, but as it is unencrypted and unauthenticated, the maritime sector is vulnerable to spoofing, water holing, social engineering, and other cyberattacks. It is also important to identify the human role in operating such technologies, as it is noted that human error and equipment flaws are primary reasons behind the success of these cyberattacks.
Maintaining the integrity of supporting systems, protecting ship systems from physical assault, and making the maritime sector resilient to both internal and external threats are all critical. Protection from various cyberattacks is necessary to prevent a breach of the network and its systems. Proper countermeasures and in-depth defense strategies must be deployed for each attack to prevent an attack from taking advantage of a flaw or vulnerability in the technology.
Primarily, it is important to promote awareness among the staff or the crew to identify cyber threats and on responding to such threats and, for example, alerting the officials if any malicious or unusual mail or notification is identified in the system.
Block chain technology can be an efficient solution as it allows for a continuous monitoring system and provides real-time status on the ship's security. It also enables secure communication and storage of data in the control centers. It helps in avoiding loss of data and data modifications by unauthorized users.
The AIS and GNSS systems must adopt encryption and authentication measures which are given zero attention to this date.
With the vast coastline, it is not possible for India to secure the coastline through manpower. Israel based startups, in order to effortlessly secure the maritime IoT ecosystem, Cydome Security offers a cyber solution to handle this precise problem. The company's solution is intended for systems with links to coastal infrastructure as well as guidance, sensors, control, and command.
Fighting fire with fire is one way that organizations can aid in stopping such intrusions: AI-driven security systems can successfully foresee and thwart AI-driven threats in real-time with appropriate data.
It is crucial to note right away that there is no magic solution for marine cybersecurity. An interconnected era has been retrofitted with a history of outdated shipboard equipment, leading to a shattered and vulnerable maritime environment.
It is in India's interest to take a leading role in negotiations and developments with global countries, given its crucial position in the Indian Ocean Region and the need to protect itself against China's growing threat in that region. In order to take shipping on to the next level of connectedness, strong cybersecurity is imperative.