Through Renewables, Islands Seek to Turn Urgency into Opportunity
For many small island developing states (SIDS), energy access—the power to light classrooms and keep medicines refrigerated, charge mobile phones, and cook food—is at the heart of their efforts to accelerate the energy transition.  For this reason, working with island states to develop clean, sustainable sources of energy for their populations, while eliminating costly and wasteful foreign payments for fossil fuels and improving energy security, is a critical area of focus for the International Renewable Energy Agency (IRENA).
IRENA hosted a special high-level side event on the margins of the Eighth Session of the IRENA Assembly aimed at improving the capacity of SIDS to develop, and secure financing for, renewable energy projects.  As the global platform for cooperation on renewable energy IRENA is uniquely placed to bring countries together to develop joint solutions to climate and sustainable development challenges, and this side event provided an ideal opportunity for Members to share experiences, needs, and best practices.
IRENA Director-General Adnan Z. Amin opened the High Level Meeting on Scaling up Renewable Energy Deployment in Small Island Developing States with a reminder of the vulnerability of many SIDS to climate change, as evinced through the numerous devastating tropical storms experienced last year.
During the opening statements, heads of state, government ministers, and other island leaders reiterated their sense of determination and clear purpose on advancing climate resilience through renewable energy. All stressed the importance of partnerships.
As H.E. Djaffar Hassani, Vice President of the Union of the Comoros put it, "Development cannot take place without energy. Renewable energy is the key to helping our population achieve development."
"We are at the forefront of the fury of climate change.  We are small, but resilient and partners like IRENA are invaluable to helping us achieve energy security.", said H.E. Gail Rigobert, Minister of Education, Innovation and Sustainable Development of Saint Lucia
Today, the total renewable capacity in all SIDS accounts for more than 2 GW. More than 250 MW of renewable energy capacity has been installed from 2014 to 2016, out of which 123 MW of solar PV, 95 MW of bioenergy and 11.5 MW of wind.
Today's side event takes place under the umbrella of IRENA's SIDS Lighthouses Initiative (LHI), a global effort involving 36 SIDS and 19 development partners to mobilise USD 500 million for renewable energy investment, deploy 100 MW of new photovoltaic and 20 MW of new wind power, by 2020.  Strong commitment from Member States and strengthening global political momentum have propelled the initiative rapidly forward.
"We achieved the ambitious targets of the SIDS Lighthouses Initiative in only half the time. As we move into the future there is significant momentum to go further." – IRENA Director-General Adnan Z. Amin
IRENA's SIDS roadmaps—pathways that cover the necessary technical, economic and policy elements for islands to transition to renewable energy—can have a profound impact on third-party renewable energy investment in islands. For example, the Kiribati Integrated Energy Roadmap (KIER) was used by the World Bank's SREP funding programme for renewable generation in South Tarawa and Kiritimati. A roadmap analysis for Palau, which provides renewable energy deployment options for the main national grid, is being used by the government of New Zealand to support Palau's renewable energy goals.
To accelerate the SIDS energy transition, IRENA has developed Quickscans, a tool to rapidly assess barriers and opportunities for renewable energy deployment in SIDS. Quickscans have been undertaken in 38 countries to date, with the Association of the Overseas Countries and Territories of the European Union (OCTA) applying the methodology to a further 18.  This helped SIDS uncover areas where specific support is needed, identify priority areas, and guide follow-up action.
Among some small island developing states, plans are already in place to achieve 100% renewables in the near future.  Many of these draw on IRENA's grid integration studies, sources of practical guidance to inform national implementation plans.  Among the Cook Island and Samoa, for example, grid integration studies identified technical constraints with the development of renewable energy projects.  A grid integration study in Antigua gave policy-makers and the public utility insights on the amount of variable renewable energy that can be implemented on the island without major infrastructure upgrades. The study helped dispel the technical doubts to move forward with planned PV projects, and facilitated national discussions about more ambitious targets.
H.E. Henry Puna, Prime Minister of the Cook Islands was unequivocal about the role of renewable energy in helping his country to meet its needs: "On many of our remote islands, the ability to generate power 24-hours a day was a dream.  We were slaves to an essential, but high-cost imported product.  Today, even the least-populated of the Cook Islands have 24-hour renewable power, creating greater food security and alleviating poverty."
Small island developing states are the 'Ground Zero' of climate change.   Nowhere else is the imperative of the global energy transition more urgently felt, and nowhere else is the need to develop domestic sources of clean and sustainable energy more critical.  Armed with IRENA's knowledge, tools, services and platforms for energy co-operation, planning and finance, small island developing states are better equipped to transition to clean, sustainable and secure sources of power.  Today's event was a small, but important, step in the right direction.
Or, as H.E. Gail Rigobert, Minister of Education, Innovation and Sustainable Development of Saint Lucia put it: "We are at the forefront of the fury of climate change.  We are small, but resilient and partners like IRENA are invaluable to helping us achieve energy security."
The bp in Iraq's Oil Industry: A Comeback to The Historical Role?
The official history of the Iraq's oil began when a well at Baba Gurgur just north of Kirkuk was struck in the early hours of 14 October 1927 by the Turkish Petroleum Company (TPC) however the early negotiations for an oil concession was started with Ottoman Sultan from the late 19th century.
Indeed, the significant proved reserves of crude oil during the steps of new government installation in the Iraq was enough appealing for giant oil companies to own the shares of TPC. In 1928 the composition of TPC was rearranged through a formal agreement and TPC shareholders were formed by Anglo – Persian Company(the forerunner of the British Petroleum), Royal Dutch-Shell, Compagnie Française des Pétroles (which was named later the Total) and NEDC, an American consortium included Standard Oil of New Jersey (The prior name of Exxon which merged to Mobil and formed Exxon Mobil Company in 1999), Standard Oil Company of New York, Gulf Oil, the Pan-American Petroleum and Transport Company, Atlantic Richfield Co and an Turkish American businessman Calouste Gulbenkian.
Meanwhile by the new structure of TPC shareholders, it was renamed the Iraq Petroleum Company (IPC) and its operational territory was expanded to all the Red Line (except of Kuwait), though by establishing the Bahrain National Petroleum Company and later, the ARAMCO (Saudi Arabia) followed by last two U.S companies' exit from the NEDC in 1948, the IPC was limited to the Iraq country and left the Iraq after nationalizing the country's oil industry in 1972.
Of course the bp's roll in IPC's achievements was significantly different than another shareholders, not only because of Great Britain Government's supports, but also by its great perseverance from 1928 until 1972 when Iraq's oil industry was nationalized completely, the historical character of bp in the Iraqi minds.
bp's comeback to the Iraq's oil
Regarding to the high dependence of Iraq's economy and its public budget on the oil's income which is on the top of world countries' level, the Iraqi government in the new era (after 2003) made plans to increase the oil production which was followed by inviting the IOCs' return to the Iraq's oil industry, after 40 years of divorce.
While the Iraq's statement in 2007 declared sharp raises in its proven oil reserves up to 115 billion barrels, 26 international oil companies returned to the Iraq's oil industry, including the Exxon Mobil, Royal Dutch-Shell, Total and bp, the main shareholders of the IPC. Of course some another famous companies expressed their intend and won some projects, such as Chinese National Petroleum Company (CNPC), Malaysian Petronas, GAZPROM, Turkiye Petroleum Anonim Ortakligi (TPAO), Lukoil or Dragon oil.
Whereas the several International Oil Companies participated in the Iraq's oil projects and development plans but the bp's comeback was significantly different, especially when the bp's strong involvement in the giant Rumaila field enhanced its production rapidly while the most of IOCs stay in studying phases yet.
Afterwards, the bp expressed it's interest in developing the Kirkuk's oilfields, where was the first entrance of bp to the Iraq's oil industry. The negotiations with the Ministry of Oil of Iraq resulted in an agreement in 2013 which was a basis for making common operational team in February 2014 but bp's operations in Kirkuk was stopped until the October 2017 when the Kirkuk was handed over to the Iraqi federal government.
The preliminary Kirkuk's production target of 750,000 bpd which it's not only seemed far to be quickly achieved, but also it's predictable to be increased up to 1,500,000 bpd until 2021.
Meanwhile, if the bp could has the chance to participate in the development of the big Majnoon oilfield, its historical synergy in the Iraq's oil industry could be revived again. While the bp would be involved in the fields containing 40% of Iraqi Federal reserves, it will influence on producing more than half of Iraqi federal's oil production.
Despite the bp's concern for strong participation in the Iraq's oil industry, the most of IPC shareholders pulled out or limited their activities in the Iraq's projects such as ExxonMobile which sold the most of its share in the big field of West Qurna#1 or Royal Dutch-shell which left the critical field of Majnoon. Meanwhile, the Total's participation in the Iraq's oil industry limited to the Halfaya field by just 18.75%. In the same approach, some another international oil companies limited their actives or shares in the Iraq's oil projects, such as the Petronas who left the Majnoon recently or Sonangol which is going to resume it's operation in Qayara and Najma fields that were stopped from 2015.
The next months when the Iraqi government would make decision about the service companies in the Manoomn oilfield, the perspective of bp in Iraq's oil industry could be clarified whether it will comeback to the historical rail or continuously run in the limited situation.
Businesses Taking Lead in Climate Response
Spurred by consumer demand for eco-friendly practices, many businesses across the U.S. are moving aggressively to reduce their carbon footprint, including a major embrace of renewable energy and alternative-fueled vehicles, according to Deloitte's "Resources 2018 Study – Businesses Drive, Households Strive" released today.
The annual survey shows that businesses see addressing climate change as key to long-term industry resilience. Sustainability seems no longer optional – it has become important to fostering business growth and satisfying a wide range of stakeholders, including customers, suppliers, partners, employees and investors.
Although 86 percent of residential consumers believe government should be active in setting a vision and path for energy strategy, it is the private sector that is advancing the cause to manage resources for cleaner, more resilient, secure and affordable energy supplies.
"Businesses are not waiting for government to act on addressing climate change. They have picked up the gauntlet," said Marlene Motyka, Deloitte U.S. and global renewable energy leader and principal, Deloitte Transactions and Business Analytics LLP. "They are now driven to double down on their energy management efforts as they view their long-term viability through the climate lens."
Key findings
Of the 87 percent of businesses familiar with the U.S. pulling out of the Paris climate agreement, 4 in 10 are reviewing or changing their energy management policies in response, with 75 percent of those increasing their commitment and investment in energy management.
About 70 percent of customers are demanding companies procure a certain percentage of electricity from renewable sources.
The number of companies with carbon footprint goals has jumped to 61 percent in 2018, from just over half the year before.
Sixty-eight percent of residential consumers say they are concerned about climate change and their personal carbon footprints, outpacing the previous high of 65 percent in 2016.
Nearly three-fourths (74 percent) of residential consumers stated that climate change is caused by human action, up six percentage points from 2017.
Renewables rated key to energy independence, millennials tip the scale
More than three-fourths (76 percent) of survey respondents cited renewables as key for achieving energy independence, jumping five percentage points from 2017. This seems to represent a change in mindset with many respondents now seeing a connection that was once widely thought to be implausible.
In addition, many millennials – greener and "techier" than other generations – see renewables as the answer to their environmental concerns. In fact, 64 percent rank utilizing clean energy sources among their top three most important energy-related issues. Also, they are more likely to adopt new solutions, such as electric vehicles, home automation systems and time-of-use rates.
Businesses making EVs an easy choice
Many businesses not only say reducing their electricity consumption is important to staying competitive but they also are helping to transform the transportation sector as more consumers and employees eye electric vehicles and hybrids as a prime pick for their next vehicle.
Business respondents expect gasoline or diesel vehicles will make up less than half (49 percent) of their transportation fleets by 2020. If so, it would mark the first-time vehicles powered by alternative fuels will constitute a majority of corporate fleets. In fact, businesses are accelerating their efforts to support employees who drive electric vehicles, with well over half (56 percent), offering EV charging stations. Fifty-two percent of these businesses own the charging stations themselves, while 41 percent belong to the building owner.
Businesses Turn to Self-Generation for Greater Control Over Energy
On-site generation also is on the rise as distributed resources are increasingly viewed as being realistic and cost-effective, and as businesses desire greater control over their energy supplies in terms of price, quality and reliability. Fifty-nine percent of businesses now generate some portion of their electricity supply on-site, and of those businesses, 13 percent are using renewables, 13 percent use on-site co-generation and 10 percent are using on-site battery storage.
Nearly half of business respondents are working to procure more electricity from renewable sources, and nearly two-thirds (61 percent) said combining battery storage with renewable sources would motivate them to do more. Additionally, businesses are responding to increased power outages by purchasing backup generators, adding battery storage units, and expanding the amount of electricity they self-generate.
Smart home apps not catching on, cyber concerns cooling interest
Despite support for more innovative energy savings, only 20 percent of respondents have automated home functions, such as smart thermostats. In fact, amid growing reports of hacked home devices, 21 percent of respondents cited privacy and security concerns as a barrier to upgrading their thermostats, compared to 15 percent last year. In addition, penetration of smart thermostats and automation systems remains very low with only 4 percent using a home automation system and just 8 percent utilizing a programmable thermostat.
A majority of both businesses and residential consumers want environmentally responsible, reliable assets, preferably close by, that they can control to optimize reliability, flexibility and cost. However, this year's survey seems to emphasize that privacy and security concerns should be addressed by providers soon to maintain the momentum for a clean secure energy future.
"Utilities are being challenged to get to know their customers better, and the industry has a long way to go," said Andrew Slaughter, executive director, Deloitte Center for Energy Solutions, Deloitte Services LP. "What appears clear is that the electric utility sector's transformation will likely be one of decentralization, digitalization, and decarbonization driven by business and residential consumer demand for a cleaner, more resilient, secure and affordable energy supply."
Advancing Africa with Renewable Energy Auctions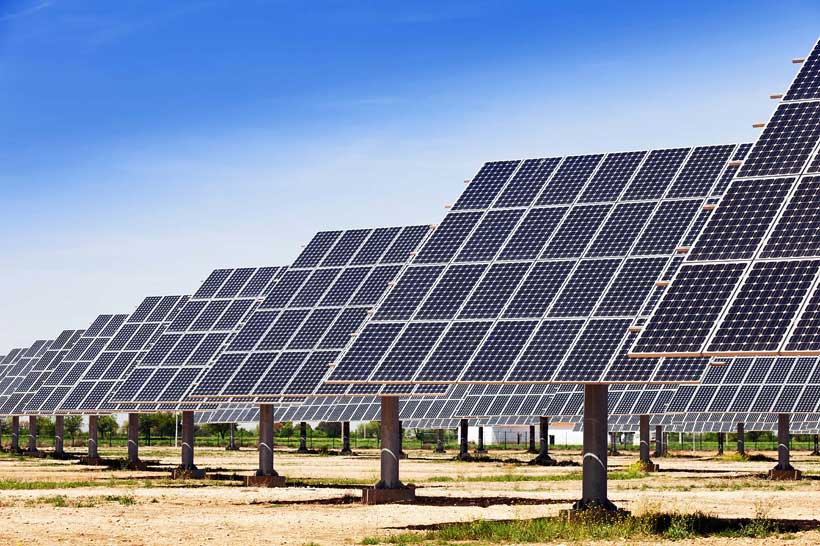 Driven by a growing interest in renewable energy technologies as a competitive mechanism for price determination auctions have become the fastest growing renewable energy policy mechanism globally — increasing at a rate faster than even feed-in tariffs and feed-in premiums.
But while renewable energy auctions in predictably sun-drenched locations like Saudi Arabia have been making headlines for years, less media attention has focused on "energy leapfrog" countries in Sub-Saharan Africa, where low-price renewable generated electricity can mitigate potential carbon emissions while providing reliable first-time energy access and opportunities for low-carbon economic growth.
IRENA's new report, Renewable Energy Auctions: Cases from Sub-Saharan Africa, analyses the design details and price outcomes from three renewable energy auctions in Sub-Saharan Africa — specifically in Uganda, South Africa and Zambia — with the aim to unearth a set of lessons and recommendations that can inform good auction design in the context of emerging market economies.
Renewable Energy Auctions shows that in South Africa, auctions have driven the cost of solar PV and wind power down to less than the average cost of power supply from the national utility and the cost of new coal-fired power stations. Largely based on the country's success, auctions have emerged as the preferred tool to procure electricity and set renewable energy prices in sub-Saharan Africa, with installed solar PV generation capacity increasing ten-fold across the region between 2012 and 2016.
Ghana, Mauritius, Uganda and Zambia have run renewable energy auctions, while at least 15 more sub-Saharan African countries are developing auction programmes. In these countries, price outcomes for solar PV have been similar, or even significantly below, global average prices — reflecting growing technology maturity and falling technology costs.
The report shows that to be successful, auctions should be independently managed and associated with transparent and well-designed power purchase agreements and other contracts. They should also be closely linked to wider national development policies, and can be justified with socio-economic and environmental considerations, as well as the need to boost power supply.