A bloody start to 2018 in Syria; Over 30 children killed in two weeks
Only in the first 14 days of the year, more than 30 children have been killed in escalating violence in Syria's East Ghouta, where an estimated 200,000 children have been trapped under siege since 2013, the top United Nations Children's Fund (UNICEF) official in the Middle Eastern country said Sunday.
"At a time when most parents are filled with the New Year's hope for their children's future, mothers and fathers in Syria are left grieving for the children they have lost," said Fran Equiza, UNICEF Representative in Syria in a statement.
"It is shameful that nearly seven years into the conflict, a war on children continues while the world watches. Millions of children across Syria and in neighbouring countries have suffered the devastating consequences of unabating levels of violence in several parts of the country," he added.
UNICEF received information from inside East Ghouta that people are taking shelter underground in fear for their lives.
Two medical facilities came under attack in the past days in East Ghouta, and most health centres had to close because of the violence. Schools have been reportedly closed in and around East Ghouta at a time when children elsewhere in Syria are sitting for their mid-term exams.
"While we saw a small glimmer of hope at the end of last year with the evacuation of 17 children in urgent need of medical attention, increased violence in and around east Ghouta turned hope into despair for the remaining 120 children who continue to suffer in silence waiting for urgent medical evacuation," Mr. Equiza said.
In Idlib, to the northwest of the country, heavy violence reportedly killed and injured scores of children and women and displaced an estimated 100,000 civilians in the past few weeks. The maternity and paediatric hospital in Ma'arrat An Nu'man was attacked three times taking it out of service and killing at least one patient and two medical staff.
"We must be able to reach children in need of humanitarian assistance, urgently and without restrictions, wherever they are in Syria. The various parties to the conflict can make that happen by immediately allowing humanitarian workers to reach them with life-saving assistance," he said.
World Tourism Day Places Focus on Innovation & Digital Transformation
The importance of digital technologies in tourism, providing opportunities for innovation and preparing the sector for the future of work, is at the centre of World Tourism Day 2018, to be celebrated in Budapest, Hungary (27 September 2018).
World Tourism Day, celebrated every 27 September around the world, is a unique opportunity to raise awareness on tourism's actual and potential contribution to sustainable development.
This year's World Tourism Day (WTD) will help to put the opportunities provided to tourism, by technological advances including big data, artificial intelligence and digital platforms, on the map of sustainable development. The World Tourism Organization (UNWTO) sees digital advances and innovation as part of the solution to the challenge of marrying continued growth with a more sustainable and responsible tourism sector.
"Harnessing innovation and digital advances provides tourism with opportunities to improve inclusiveness, local community empowerment and efficient resource management, amongst other objectives within the wider sustainable development agenda", said UNWTO Secretary-General Zurab Pololikashvili.
The WTD official celebration will be held in Budapest, Hungary, a country enjoying steady growth of tourism backed by consistent policy support and a commitment to the digital future. Other celebrations will take place worldwide.
The official celebration will also see the announcement of the semi-finalists of the 1st UNWTO Tourism Startup Competition, launched by UNWTO and Globalia to give visibility to startups with innovative ideas capable of revolutionizing the way we travel and enjoy tourism.
EU and China step up cooperation on climate change and clean energy
At the China-EU Summit on 16 July in Beijing, the President of the European Commission Jean-Claude Juncker, the President of the Council, Donald Tusk, and the Chinese Prime Minister Li Keqiang adopted a "Leaders' Statement on Climate Change and Clean Energy". Commission Vice-President Jyrki Katainen and the Chinese Minister of Ecology and Environment Li Ganjie signed a Memorandum of Understanding to enhance cooperation on emissions trading between China and the EU.
In the Leaders' Statement, China and the EU underline the need to advance the implementation of the Paris Agreement under the UNFCCC process, and to get the Paris Agreement Work Programme – the rulebook for the implementation of the Paris Agreement – adopted at the next global climate conference in December 2018 in Katowice, Poland.
The Statement shows how the EU and China will intensify their political, technical, economic and scientific cooperation on climate change and clean energy to drive forward a world-wide transformation to a thriving low carbon and climate-resilient economy and society and clean energy system. It clearly shows their commitment to climate action and achieving a clean energy transition are urgent imperatives.
In the Memorandum of Understanding China and the EU acknowledge emissions trading as a cost-effective policy tool with significant potential to contribute to a low-carbon economy and the necessary innovation and deployment of low carbon technologies.
Welcoming this commitment, President Juncker said: We have underlined our joint, strong determination to fight climate change and demonstrate global leadership. It shows our commitment to multilateralism and recognises that climate change is a global challenge affecting all countries on earth. There is no time for us to sit back and watch passively. Now is the time for decisive action.
Commissioner for Climate Action and Energy Miguel Arias Cañete said: Further developing cooperation between the two largest emission trading systems of the world is not only in our mutual interest but also necessary to tackle common challenges in the mid- and longer term. The newly established policy dialogue will be instrumental in this context.
The Memorandum of Understanding on EU-China cooperation on emissions trading establishes a policy dialogue, foresees the joint organisation of seminars and workshops, as well as joint research activities.
Philippines Growth to Remain Strong Despite Global Uncertainty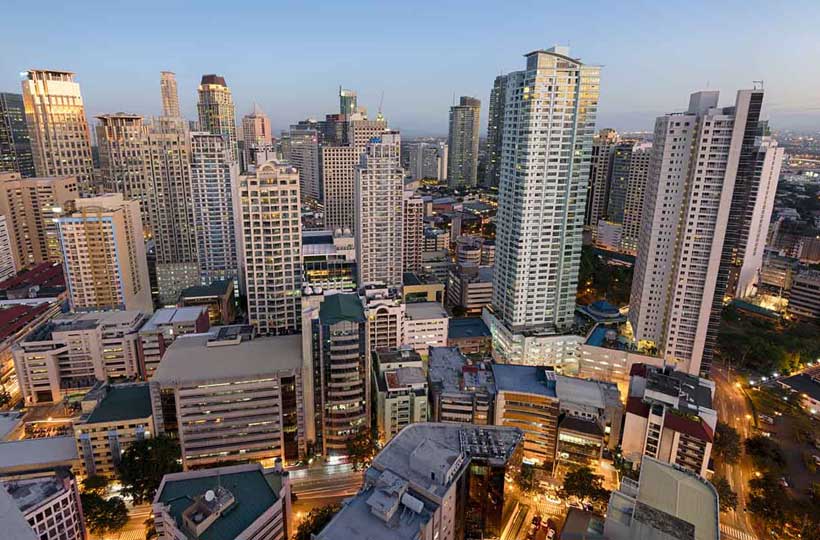 The World Bank maintains its 6.7 percent growth forecast for 2018 and 2019 despite rising global uncertainty. Considering recent economic data, the composition of expected growth was revised as compared to the April edition of the World Bank Philippines Economic Update.
Given recent fiscal trends, government consumption growth was revised upwards, while private consumption growth is expected to expand at 5.9 percent in 2018 and 6.2 percent in 2019.
Investment growth was slightly upgraded due to higher public capital outlays, including increased infrastructure spending. Overall, it is anticipated that real GDP growth will increase towards the end of 2018 and into the first half of 2019 with higher election-related public spending.
"The government's ability to carry out its investment spending agenda will determine if the Philippines can achieve its growth target of 6.5-7.5 percent over the medium term," said Birgit Hansl, World Bank Lead Economist for the Philippines. "In addition, higher private investment levels will be critical to sustain the economy's growth momentum as capacity constraints become more binding."
Exports, a key driver of growth for the Philippines economy, are projected to moderate in the coming years as global growth is expected to decelerate.
The World Bank's June 2018 Global Economic Prospects projected a gradual global slowdown over the next two years, predicated on moderately higher commodity prices, strong but gradually moderating global demand, and incremental tightening of global financing conditions. Uncertainty around global growth conditions has risen, with the possibility of trade and other policy shocks emerging from major economies.