2017 International Tourism Results: the highest in seven years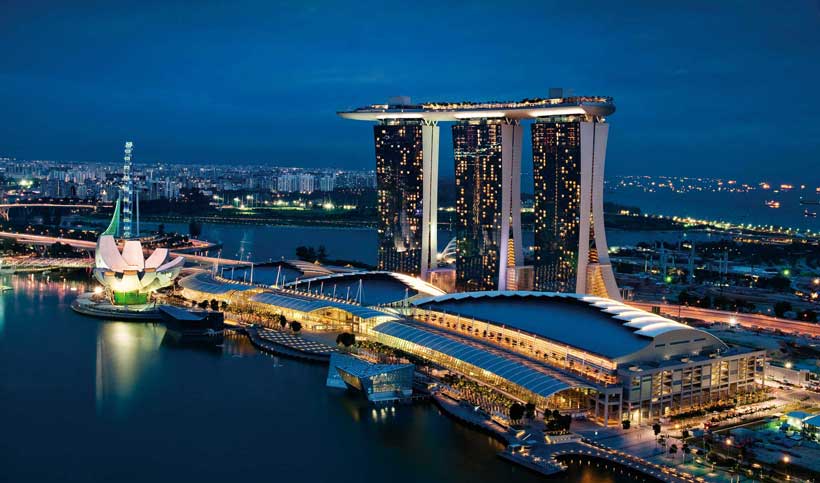 International tourist arrivals grew by a remarkable 7% in 2017 to reach a total of 1,322 million, according to the latest UNWTO World Tourism Barometer. This strong momentum is expected to continue in 2018 at a rate of 4%-5%.
Based on data reported by destinations around the world, it is estimated that international tourist arrivals (overnight visitors) worldwide increased 7% in 2017. This is well above the sustained and consistent trend of 4% or higher growth since 2010 and represents the strongest results in seven years.
Led by Mediterranean destinations, Europe recorded extraordinary results for such a large and rather mature region, with 8% more international arrivals than in 2016. Africa consolidated its 2016 rebound with an 8% increase. Asia and the Pacific recorded 6% growth, the Middle East 5% and the Americas 3%.
2017 was characterised by sustained growth in many destinations and a firm recovery in those that suffered decreases in previous years. Results were partly shaped by the global economic upswing and the robust outbound demand from many traditional and emerging source markets, particularly a rebound in tourism spending from Brazil and the Russian Federation after a few years of declines.
"International travel continues to grow strongly, consolidating the tourism sector as a key driver in economic development. As the third export sector in the world, tourism is essential for job creation and the prosperity of communities around the world." said UNWTO Secretary-General Zurab Pololikashvili. "Yet as we continue to grow we must work closer together to ensure this growth benefits every member of every host community, and is in line with the Sustainable Development Goals".
Growth expected to continue in 2018
The current strong momentum is expected to continue in 2018, though at a more sustainable pace after eight years of steady expansion following the 2009 economic and financial crisis. Based on current trends, economic prospects and the outlook by the UNWTO Panel of Experts, UNWTO projects international tourist arrivals worldwide to grow at a rate of 4%-5% in 2018. This is somewhat above the 3.8% average increase projected for the period 2010-2020 by UNWTO in its Tourism Towards 2030 long-term forecast. Europe and the Americas are both expected to grow by 3.5%-4.5%, Asia and the Pacific by 5%-6%, Africa by 5%-7% and the Middle East by 4%-6%.
2017 results by UNWTO region
International tourist arrivals in Europe reached 671 million in 2017, a remarkable 8% increase following a comparatively weaker 2016. Growth was driven by the extraordinary results in Southern and Mediterranean Europe (+13%). Western Europe (+7%), Northern Europe and Central and Eastern Europe (both +5%) also recorded robust growth.
Asia and the Pacific (+6%) recorded 324 million international tourist arrivals in 2017. Arrivals in South Asia grew 10%, in South-East Asia 8% and in Oceania 7%. Arrivals to North-East Asia increased by 3%.
The Americas (+3%) welcomed 207 million international tourist arrivals in 2017, with most destinations enjoying positive results. South America (+7%) led growth, followed by Central America and the Caribbean (both +4%), with the latter showing clear signs of recovery in the aftermath of hurricanes Irma and Maria. In North America (+2%), robust results in Mexico and Canada contrasted with a decrease in the United States, the region's largest destination.
Based on available data for Africa, growth in 2017 is estimated at 8%. The region consolidated its 2016 rebound and reached a record 62 million international arrivals. North Africa enjoyed a strong recovery with arrivals growing by 13%, while in Sub-Saharan Africa arrivals increased by 5%.
The Middle East (+5%) received 58 million international tourist arrivals in 2017 with sustained growth in some destinations and a strong recovery in others.
Note: All results in this release are based on preliminary data, as reported by the various destinations around the world, and on estimates by UNWTO of still-missing data. UNWTO will continue to collect data and will present more comprehensive data by country in the April issue of the UNWTO World Tourism Barometer. Results for both Africa and the Middle East should be read with caution as they are based on limited available data.
Immigrant integration policies have improved but challenges remain
Many countries have made important improvements in integrating immigrants and their children into the labour market and day-to-day life of their country. However, many challenges remain and much of the potential that migrants bring with them remains unused, hampering both economic growth and social inclusion, according to a new joint OECD-EU report.
Settling In 2018: Indicators of Immigrant Integration finds that the proportion of highly educated immigrants has grown in virtually all OECD and EU countries, rising by 7 percentage points over the past decade in both areas. At the same time, in all countries, most immigrants express a strong sense of belonging to their host-country, with more than 80% reporting feeling close or very close to this country.
"Countries have made important improvements in their policies to foster the integration of immigrants and their children into education, the labour market and the social life of their country," said OECD Secretary-General Angel Gurría. "Nevertheless, much remains to be done to maximise the still untapped potential of migrants to contribute economically and socially to their recipient countries."
"Making immigrant integration work is absolutely vital for our economies and societies as a whole," said European Commissioner for Migration, Home Affairs and Citizenship, Dimitris Avramopoulos. "We need to make sure that all those who have a right to stay and live in our societies, become full and equal participants. Not only on paper but also in reality."
Despite some improvements, immigrants have often not managed to translate higher overall education levels into better labour market outcomes. Immigrants' relative poverty is also today more widespread than a decade ago, further widening the gaps with the native-born. Around 14% of all foreign-born people in the EU report facing discrimination on the grounds of ethnicity, nationality or race. The report also notes that almost a third of non-EU migrants in Europe state that most inhabitants of their neighbourhoods share their ethnic background.
Educational attainment levels and outcomes of youth with immigrant parents have also increased in most countries over the past decade – both in absolute terms and relative to their peers with native-born parents. This is evident in better educational outcomes and higher resilience at age 15, in lower levels of school dropout rates and higher educational attainment. However, immigrant children continue to lag behind their peers with native-born parents, notably in Europe, while the reverse is the case in only a few non-EU OECD countries such as Canada.
While immigrant men have a 3 percentage points higher employment rate than native-born men across the OECD, immigrant women have a 1 percentage point lower rate than their native-born peers, amounting to a full 6 point gap in Europe. Gaps between immigrant and native-born women are especially wide in Belgium and France, at 14 percentage points, and in the Netherlands, at almost 17 points. When employed, immigrant women are also more often in part-time and low-skilled jobs – notably in Southern Europe (except Portugal), as well as in Chile, Korea and Slovenia, where over 30% of employed immigrant women are in low-skilled jobs.
Following an overall increase in their share over the past decade, women now account for the majority of immigrants living in OECD and EU countries. The report also finds that the widespread inactivity and part-time employment of immigrant women is often involuntary, more often than for their native-born peers.
Settling In 2018: Indicators of Immigrant Integration presents a detailed international comparison of the outcomes of immigrants and their children and their evolution over time, for all European Union and OECD countries as well as selected G20 countries. 74 indicators cover key dimensions of integration, including employment, education, housing, health, civic engagement and social inclusion. There is a special focus on young people with immigrant parents and on gender issues.
World Sees Huge Uptake in Sustainable Energy Policies in Past Decade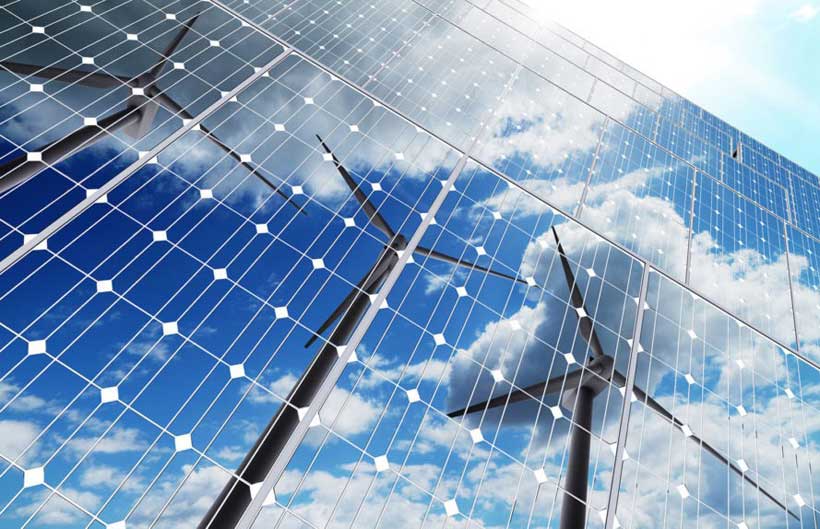 The number of countries with strong policy frameworks for sustainable energy more than tripled – from 17 to 59 – between 2010 and 2017, and many of the world's largest energy-consuming countries have significantly improved their renewable energy regulations since 2010, according to RISE 2018, a new World Bank report charting global progress on sustainable energy policies.
Progress was even more marked in energy efficiency, with the percentage of countries establishing advanced policy frameworks growing more than ten-fold between 2010 and 2017.  And among countries with large populations living without electricity, 75 percent had by 2017 put in place the policies and regulations needed to expand energy access.
But as the report makes clear, there are significant barriers to global progress on sustainable energy. While countries continue to be focused on clean energy policies for electricity, policies to decarbonize heating and transportation – which account for 80 percent of global energy use – continue to be overlooked.
RISE 2018 measures policy progress in 133 countries on renewable energy, energy efficiency, electricity access, and access to clean cooking – the four target areas of Sustainable Development Goal 7 (SDG7), which calls for achieving access to affordable, reliable, sustainable and modern energy for all by 2030.
"Policy matters. RISE 2018 confirms the numbers that make it clear that policy is a leading indicator of the world's sustainable energy transition," said Riccardo Puliti, Senior Director for Energy and Extractives at the World Bank. "But the report also contains a warning: that without accelerated adoption of good policies, and strong enforcement, the world's climate goals and SDG7 are at risk."
This momentum was particularly marked in renewable energy. Among the countries covered by RISE, only 37 percent had a national renewable energy target in 2010.  By 2017, that had grown to 93 percent. By 2017, 84 percent of countries had a legal framework in place to support renewable energy deployment, while 95 percent allowed the private sector to own and operate renewable energy projects. Over the same period, the share of countries that had put in place national legislation on energy efficiency rose from 25 percent to 89 percent.
In countries with an electricity access deficit, policymakers are increasingly turning their attention to off-grid solutions to close the gap. The share of low-access countries adopting measures to support mini-grids and solar home systems has soared from around 15 percent in 2010 to 70 percent in 2017.
In the same countries, however, the deteriorating fiscal position of national utilities is putting progress at risk. Among countries with low access to energy, the number of utilities meeting basic creditworthiness criteria dropped from 63 percent in 2012 to 37 percent in 2016.
Among the four SDG7 target areas, clean cooking continues to be the most overlooked and underfunded by policymakers.  While the report finds some evolution in policy frameworks since 2010, there has been little progress on standard-setting for cookstoves or on consumer and producer incentives to stimulate adoption of clean technologies.
"There is a great opportunity now for countries to learn from each other to accelerate the uptake of good policies," said Puliti. "For example, what has Kenya done to expand access to electricity so rapidly? How did India structure its renewable energy auctions to deliver record-setting low prices for solar? At the same time, we need urgent action to address critical gaps, such as failing utilities, clean cooking, and the slow progress on decarbonizing heating and transport."
RISE 2018: "Policy Matters" is the second edition of RISE – Regulatory Indicators for Sustainable Energy. The report is published by the World Bank with funding from the Energy Sector Management Assistance Program (ESMAP).
Report: Pakistan's trade with South Asia can rise by eight-fold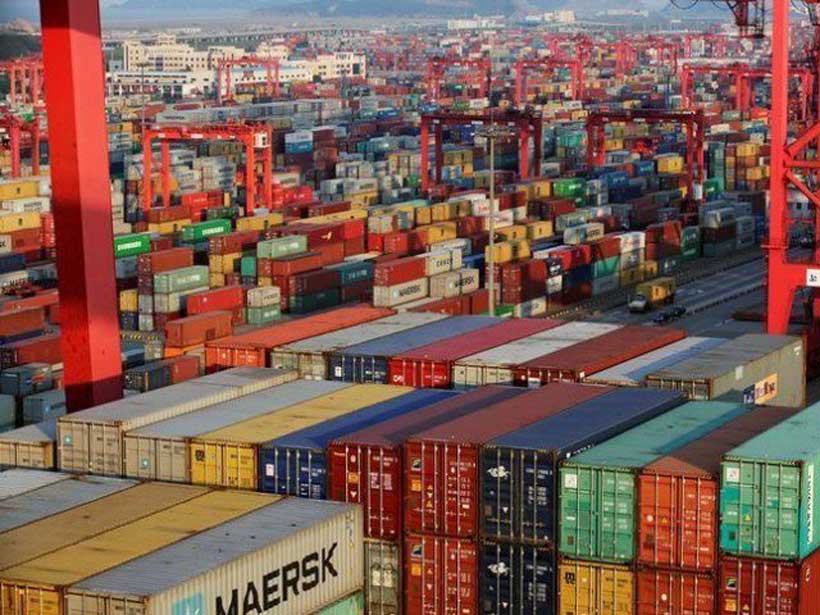 Regional trade can create many more jobs and make the country prosperous if trade barriers with South Asia are removed, says a new World Bank report. Pakistan's trade with South Asia accounts for only 8 percent of its global trade, despite the region being the world's fastest growing. However, intraregional trade in South Asia is among the lowest at about 5 percent of total trade, compared with 50 percent in East Asia and the Pacific.
The recently-launched Glass Half Full: The Promise of Regional Trade in South Asia report documents what needs to be done to realize the full trading potential in South Asia. It was launched at the 11th South Asia Economic Summit, hosted by the Sustainable Development Policy Institute in Islamabad. It identifies four critical barriers to regional trade: tariffs and para tariffs, real and perceived non­tariff barriers, connectivity costs, and a broader trust deficit.
"Pakistan is sitting on huge trade potential that remains largely untapped," said Illango Patchamuthu, World Bank Country Director for Pakistan. "A favorable trading regime that reduces the high costs and removes barriers could boost investment opportunities that is critically required for accelerating growth in the country."
The report argues that the costs of trade are much higher within South Asia compared to other regions. The average tariff in South Asia is more than double the world average. South Asian countries have greater trade barriers for imports from within the region than from the rest of the world. These countries impose high para tariffs, which are extra fees or taxes on top of tariffs. More than one-third of the intraregional trade falls under sen­sitive lists, which are goods that are not offered concessional tariffs under the South Asian Free Trade Area (SAFTA). In Pakistan, nearly 20 percent of its imports from, and 39 percent of its exports to, South Asia fall under sensitive lists.
"Pakistan's frequent use of tariffs to curb imports or protect local firms increase the prices of hundreds of consumer goods, such as eggs, paper and bicycles. They also raise the cost of production for firms, making it difficult for them to integrate in regional and global value chains," said Caroline Freund, Director, Macroeconomics, Trade and Investment, World Bank.
South Asian countries are yet to reap the benefits of shared land borders, the report adds. While Pakistan and India collectively represent 88 percent of South Asia's Gross Domestic Product, trade between the two countries is only valued at a little over $2 billion. This could be as high as $37 billion. "For example, it is cheaper for Pakistan to trade with Brazil than with India. Reducing policy barriers, such as eliminating the restrictions on trade at the Wagah-Attari border, or aiming for seamless, electronic data interchange at border crossings, will be major steps towards reducing the very high costs of trade between Pakistan and India," said Sanjay Kathuria, World Bank Lead Economist and lead author of the report.
The report recommends ending sensitive lists and para tariffs to enable real progress on SAFTA and calls for a multi-pronged effort to address non-tariff barriers, focusing on information flows, procedures, and infrastructure. Policy makers may draw lessons from the India-Sri Lanka air services liberalization experience, the report suggests, where liberalization was gradual and incremental, but policy persistence paid off. Connectivity is a key enabler for robust regional cooperation in South Asia.
"By reducing man-made trade barriers, trade within South Asia can grow roughly three times, from $23 billion to $67 billion," Kathuria added.