Extremism Has No Place in Political Discourse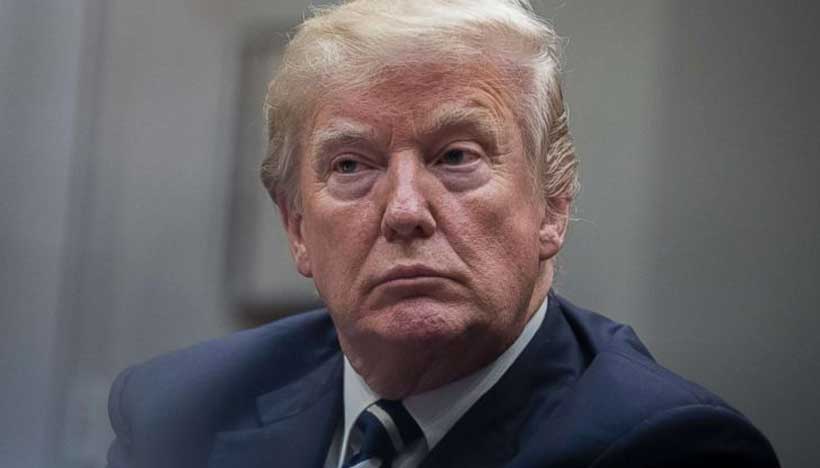 The world's leaders have as of recently begun escalating a war of words with fiery rhetoric – but none of them can claim that they have the ultimate moral authority on everything.
While certain groups like to claim that the "other side" is the harbinger of hatred, evil and discrimination, that "target" almost always has an equally powerful and countervailing viewpoint, backed up by hundreds of millions of people.
The point being that, in this day and age of nuclear cataclysm, the world's leaders (global and local) no longer have the option of using fiery, divisive rhetoric to justify their political, and constituents' aims.
While this type of loud nonsense worked well for pre-modern day demagogues like Hitler, Mussolini, Stalin, Kruschev, and others, today in the modern age where 8 billion can communicate in real-time using the internet and social media, it is downright dangerous, misguided and stupid.
There are no more "good guys" and "bad guys," no more "boogeymen" hiding under the bed, only hundreds of millions of people at polar opposites of the political spectrum who will all die if their elected (and unelected) leaders succeed at irresponsibly baiting the nuclear beast.
Today's leaders must take stock, and take a step back, and realize that their first and chief order of business should be, not to kill all of their own people.
This means that fiery provocative rhetoric, no matter how angry or indignant or cornered that they feel, simply does not do anything but bring the world closer to nuclear annihilation.
And while certain segments of the global population automatically assume that their constituent base is the "end all, be all" viewpoint as to how the world should work, the fact remains that no one, no race, no religion, no ethnicity, no creed, no political viewpoint has the ultimate solution or answer to the problems facing the world today (if they did, their opponents would not exist today, due to the evolutionary process of natural selection).
The recent world news is rife with political, divisive rhetoric, from all sides of the religious, political, ethnic, racial, and identity politics spectrum, all for their own political benefit.
So while this past week, many of the world's people were upset with President Donald Trump's "shithole" comment, other parts of the world's people were equally upset with Democratic Congressman Luis Gutierrez' equally idiotic and offensive comment that Trump was some type of "Neo-Nazi" or "KKK" leader.
This type of "tennis-like" analysis can go back, and stretch the lines of time, all around the world, to the earliest days of human existence, with "tit for tat" comments and statements with no better etiology than the "chicken and egg" archetype – which came first, and who started this verbal exchange/diatribe?
Unfortunately since the dawn of time, the world's most well-funded and political masters of the universe, the global oligarchs, have always used this "us and them" type of dichotomy, using their "useful idiots" strategically placed within governments all around the world, for their own selfish "divide and conquer" strategies, only to further enrich their own pockets and consolidate and strengthen their own power, at the expense of eradicating and exterminating the world's, and their own, people.
So for minorities to accuse majorities, or majorities to accuse minorities, is both irrelevant and sad, because there are no longer any "minorities" or "majorities" anymore, just interlinked factions all across the globe, each in the hundreds of millions of souls.
To that end, before a leader, any leader, speaks, the first order of business should be: "who is this statement going to offend, and what are the consequences?"
Scandinavia Veers Left plus D-Day Reflections as Trump Storms Europe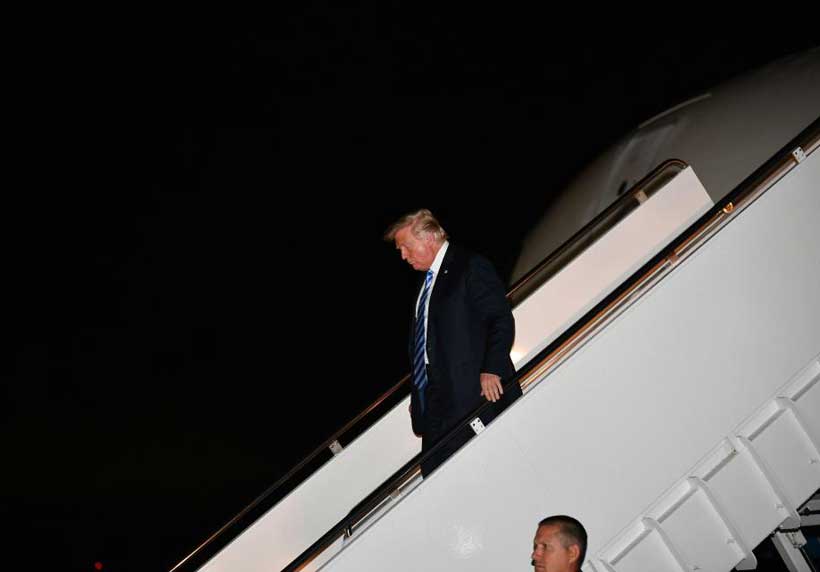 Mette Frederiksen of the five-party Social Democrat bloc won 91 of the 169 seats in the Danish parliament ending the rule of the right-wing Liberal Party group that had governed for 14 of the last 18 years. The election issues centered on climate change, immigration and Denmark's generous social welfare policies. All parties favored tighter immigration rules thereby taking away the central issue dominating the far-right Democrat Freedom Party which has seen its support halved since the last election in 2015.
Ms Frederiksen promised more spending to bolster the much loved social welfare model and increased taxes on businesses and the wealthy. A left wave is sweeping Scandinavia as Denmark becomes the third country, after Sweden and Finland, to move left within a year. Mette Frederiksen will also be, at 41, the youngest prime minister Denmark has ever had.
Donald Trump has used the 75th anniversary of D-Day commemorations to garner positive publicity. The supreme promoter has managed to tie it in with a "classy" (his oft-chosen word) state visit to the UK spending a day with royals. It was also a farewell to the prime minister as her resignation is effective from June 7. Add a D-Day remembrance ceremony at Portsmouth and he was off to his golf course in Ireland for a couple of days of relaxation disguised as a visit to the country for talks — he has little in common with the prime minister, Leo Varadkar, who is half-Indian and gay.
Onward to France where leaders gathered for ceremonies at several places. It is easy to forget the extent of that carnage: over 20,000 French civilians were killed in Normandy alone mostly from aerial bombing and artillery fire. The Normandy American cemetery holds over 9600 soldiers. All in all, France lost in the neighborhood of 390,000 civilian dead during the whole war. Estimates of total deaths across the world range from 70 to 85 million or about 3 percent of the then global population (estimated at 2.3 billion).
Much has been written about conflict resolutions generally from a cold rational perspective. Emotions like greed, fear and a sense of injustice when unresolved lead only in one direction. There was a time when individual disputes were given the ultimate resolution through single combat. Now legal rights and courts are available — not always perfect, not always fair, but neither are humans.
It does not take a genius to extrapolate such legal measures to nations and international courts … which already exist. Just one problem: the mighty simply ignore them. So we wait, and we honor the dead of wars that in retrospect appear idiotic and insane. Worse is the attempt to justify such insanity through times like the "good war", a monstrous absurdity.
It usually takes a while. Then we get leaders who have never seen the horror of war — some have assiduously avoided it — and the cycle starts again.
To Impeach Or Not To Impeach? That Is The Question
Robert Mueller let loose a thunderbolt midweek. Donald Trump had not been charged, he said, because it was Department of Justice policy not to charge a sitting president. Dumping the issue firmly into Speaker Nancy Pelosi's lap, he reminded us of the purpose of the impeachment process. According to Mueller there are ten instances where there are serious issues with the president obstructing justice adding that his report never concludes that Trump is innocent.
So here is a simple question: If Mueller thought the president is not innocent but he did not charge him because of Justice Department policy, and he appears also to favor impeachment, then why in heaven's name did he not simply state in his report that the preponderance of evidence indicated Trump was guilty?
Nancy Pelosi is wary of impeachment. According to the rules, the House initiates it and when/if it finds sufficient grounds, it forwards the case to the Senate for a formal trial. The Senate at present is controlled by Republicans, who have been saying it's time to move on, often adding that after two years of investigation and a 448-page report, what is the point of re-litigating the issue? They have a point and again it leads to the question: if Special Counsel Mueller thinks Trump is guilty as he now implies, why did he not actually say so?
Never one to miss any opportunity , Trump labels Mueller, highly conflicted, and blasts impeachment as 'a dirty, filthy, disgusting word', He has also stopped Don McGahn, a special counsel at the White House from testifying before Congress invoking 'executive privilege' — a doctrine designed to keep private the president's consultations with his advisors. While not cited anywhere in the Constitution, the Supreme Court has held it to be 'fundamental to the operation of government and inextricably rooted in the Separation of Powers under the Constitution.' Separation of powers keeps apart the executive branch, the legislature and the judiciary, meaning each one cannot interfere with the other.
Nancy Pelosi is under increasing pressure from the young firebrands. Rep Alexandra Ocasio-Cortez has already expressed the view that it is time to open an impeachment inquiry against Trump given the obstruction of lawmakers' oversight duty.
Speaker Pelosi is a long-time politician with political blood running through her veins — her father was Mayor of Baltimore and like herself also a US Representative. To her the situation as is, is quite appealing. Trump's behavior fires up Democrats across the country and they respond by emptying their pockets to defeat the Republicans in 2020. Democratic coffers benefit so why harm this golden goose — a bogeyman they have an excellent chance of defeating — also evident from the numbers lining up to contest the Democratic presidential primaries, currently at 24.
Will Trump be impeached? Time will tell but at present it sure doesn't look likely.
When Republicans Are In Power, Banks, Real Estate, and Insurance Companies Crush The People
There is certainly a correlation by and between when conservatives and Republicans talk about "de-regulation" and "freedom" of business, in the outright and total crushing of the American people underneath a boot of immorality.
For example, insurance companies will start to increase the use dishonest and unethical "adjustors" to set out to deny lawful proper claims for insurance, such as when someone has fully paid their expensive premiums, but then is cruelly and out of hand denied much needed assistance from these insurance companies for various health problems, automobile accidents, home and renters policy mishaps, professional liability defense, general business liability assistance, property damage, and other types of accidents and mishaps that these insurance companies state that they were designed to protect their customers with.
These insurance companies know fully well that the poor and middle class do not have the ability to hire and retain competent high powered lawyers to defend their interests, either by entangling with them or in dealing with the entities that are coming after them in the above named types of life problems.
The Democrats had created and implemented such consumer watchdog agencies such as the Consumer Financial Protection Bureau ("CFPB") and the New York Department of Financial Services ("DFS") and these agencies were very successful in prosecuting, investigating, and beating back insurance company and banker predatory behavior, but then the lobbying groups for these industries began to buy and pay for Republican whores and populated the Congress and Senate with their "people," and low and behold, we got an avalanche of "deregulation" from the Executive and Legislative Branches, gutted agencies and replacement of its leaders, all of a sudden leaving the American people at the will and hellish end of the retaliatory insurance and banking industries, and now things are worse than they ever were before.
Similarly, as the Insurance industry benefited from screwing over the American people, the Banking industry simultaneously have begun again to rape the American people, by instituting usurious collections and interest rates, sometimes as high as 50-60%, on such things as student loans in default through no fault of the borrower (due to sickness, injury, loss of employment, bankruptcy) and credit card companies now routinely rape and pillage the American people with ungodly APRs and other "bait and switch" mechanisms designed to fleece their customers, enriching themselves while impoverishing their customers.
All the while these banks and insurance companies are charging more than ever for premiums, simple day to day processes such as ATM machine usage, finance charges, late fees, and other highway robbery-type methods to steal from the American people.
The real estate industry, headed up by men such as Ben Carson of HUD, have now mercilessly began to crush tenants and mortgage holders, denying them basic warranties of safety and habitability, skirting all state and federal regulation so as to make a buck.
"Freedom" as used by Republican and conservative leaders was supposed to mean something different than giving trillion dollar international banks, real estate, and insurance companies the license to rape and pillage the American people, but "deregulation" is the proverbial "wolf in sheep's clothing" or "trojan horse" by these communist industries to devastate the American people, and they must be reigned in once again by the Democrat led powers in the Congress and the Senate, and perhaps even the Judiciary (state and federal).