Running on renewables transforming transportation through renewable technologies
Worldwide, there were nearly one billion passenger vehicles and 335 million commercial vehicles on the road in 2015.  This number has been rising steadily over the past few decades, fueled by rising economic growth around the world. In China alone, more than 21 million passenger cars were sold in 2015, up from only 6 million in 2008.
The transport sector is responsible for a third of global energy demand and one-sixth of global greenhouse gas emissions.  It is also the sector with the lowest penetration of renewable energy: in 2016 only 4% of energy consumption in the transport sector came from renewables.
Today, as part of the Eighth Session of the Assembly, IRENA held a high-level Ministerial Roundtable to explore the links between an increasingly electrified transport sector and accelerated renewable energy deployment, with a view to scaling up the use of renewables in e-mobility.
Members were clear about the importance of a platform like IRENA to the endeavor.  As H.E. Taro Kono, Minister for Foreign Affairs, Japan put it, "The IRENA Assembly gives Japan a chance to adopt innovative solutions to engage the advanced technology and power of our innovation to address renewable energy."
Despite its low starting point, there are reasons to expect renewables to comprise a larger share of the transport fuel mix in the future.  According to IRENA's The Renewable Route to Sustainable Transport: A working paper based on REmap, between 2015 and 2016, the number of electric cars sold doubled (to around 1% of total car sales).  Today, one out of every five cars sold in the Netherlands and Norway is an electric vehicle, and countries including China, France, Germany, India and the United Kingdom are setting electric mobility targets.  China has announced an obligatory target of 10 percent EVs in total car sales by 2019, potentially representing a huge proportion of all new car sales.  Rapid technological progress is leading to longer ranges on a single charge, faster charging times, and cost competitiveness with conventional cars.
Zhu Guangchao, Vice Chief Engineer, State Grid Corporation of China provided participants with an overview of the vastness of the Chinese power grid.  China's new hydro, wind and solar projects have transmitted more than 90TWh to centers across the country.  At the end of 2017, China's wind and energy installed capacity was 215GW, contributing to a 36% share of renewable energy in China's mix at the end of the year.  China is now also building the world's largest fast smart charging grid, with 170,000 charging ports.  These ports will integrate real-time data, price comparisons, and will use big data to enable real-time maintenance and response support.
As Mr. Guangchao put it, "Not only is China massively scaling-up its deployment of renewables, but also replacing coal, oil and gas powered facilities and industries with electricity." – Zhu Guangchao, Vice Chief Engineer, State Grid Corporation of China
In a 2017 KPMG survey of over 1000 automotive executives from around the world, most agreed that the strong influence on the market exerted by the Paris Agreement could cause the share of electric mobility to rise to up to 30% of global automotive production by 2023.
Renewables, which are now cost-competitive with conventional fuels in many contexts, are well poised to generate the electricity needed for this.  Indeed, IRENA's REmap reports show that renewables could as much as quadruple within the transport sector by 2030 and go even further by mid-decade.  This is driven by a strong business case for renewables, with private sector companies leading the way in many cases.  Or, as Thierry Lepercq, Vice-President Innovation, Research and Technology, ENGIE put it, "Electric mobility is not just a vision, it's business. We're making money."
Although early signs are promising, some challenges remain.  For one, the infrastructure to power electric vehicles at scale is not yet fully developed.  Charging technologies are not yet standardized, charging times are either too long to be widely practicable (conversely, ultra-fast charging technologies are expensive and energy intensive), and the impact of widespread charging on electricity loads and infrastructure is likely to exacerbate system stress.
Frederic Busin, Senior VP Development Customers and Services, EDF, summed up the challenges of adapting smart charging to the future needs of the electric mobility system, "By 2025 France will have nine million electric vehicles on the road.  That means that 30GW of power that could be used at peak hour, which is 25% of current usage.  We need to have terminals that are 100% automated in order to manage this demand."
Improved battery technologies will thus play a critical role in the future potential of electric vehicles, and on the ability of renewables to provide the required energy.
Driven by technology improvements and rising demand, battery electricity storage systems have been growing exponentially in recent years.  This has led to rapid cost reductions.  In Germany, for instance, household-scale lithium-ion battery costs have fallen by over 60% since the end of 2014.
Better batteries will not only improve vehicle ranges between charges, but they will also help integrate higher shares of variable renewable power by providing the requisite flexibility to balance supply and demand (Electricity Storage and Renewable Energy: Costs and Markets to 2030, IRENA).  So-called vehicle-to-grid (V2G) technology, which allows car batteries to support and interact with renewables-based power systems, holds tremendous promise.  With V2G technology, electricity not only flows from the grid to the EVs to charge them, but it can also flow from the EV injecting electricity into the grid.
Delegates highlighted an interesting convergence of renewables with digital technology and artificial intelligence, "Autonomous driving is a major driver of electrification.  A new systems-driven transportation paradigm is emerging where you don't own cars but summon autonomous ones.", as Martin Keller, Director, NREL put it.  The future of our cities is emerging, with full, electric autonomous mobility.  Those changes are driven by affordable electric mobility today.
One thing that is certain is that e-mobility can significantly contribute to reducing local air and noise pollution.   IRENA's analyses indicate that if air polluting emissions from conventional vehicles—nitrous oxide, volatile organic compounds, and others—were valued by their impact on human health and agricultural crops, external global costs from use of fossil fuels in the transport sector would be in the range of USD 460 billion to USD 2.4 trillion per year, based on 2010 data.
IRENA Director-General Adnan Z. Amin reminded participants that the business case for renewables is inescapable, and that the global conversation is no longer about Global North and South, about ODA, or about building new technology.  The technology is available, private sector investment is happening, and policies exist. All that's needed is to put them together in the right way and, as we have seen with many countries where renewables are taking off, significant change will happen.
In closing, the IRENA Director-General reminded delegates, "The energy transformation will not be a simple, linear thing. We must create the pool of knowledge, expertise and understanding so that all countries can make an informed choice about their energy future."  Global platforms like IRENA are vital to this process.
The bp in Iraq's Oil Industry: A Comeback to The Historical Role?
The official history of the Iraq's oil began when a well at Baba Gurgur just north of Kirkuk was struck in the early hours of 14 October 1927 by the Turkish Petroleum Company (TPC) however the early negotiations for an oil concession was started with Ottoman Sultan from the late 19th century.
Indeed, the significant proved reserves of crude oil during the steps of new government installation in the Iraq was enough appealing for giant oil companies to own the shares of TPC. In 1928 the composition of TPC was rearranged through a formal agreement and TPC shareholders were formed by Anglo – Persian Company(the forerunner of the British Petroleum), Royal Dutch-Shell, Compagnie Française des Pétroles (which was named later the Total) and NEDC, an American consortium included Standard Oil of New Jersey (The prior name of Exxon which merged to Mobil and formed Exxon Mobil Company in 1999), Standard Oil Company of New York, Gulf Oil, the Pan-American Petroleum and Transport Company, Atlantic Richfield Co and an Turkish American businessman Calouste Gulbenkian.
Meanwhile by the new structure of TPC shareholders, it was renamed the Iraq Petroleum Company (IPC) and its operational territory was expanded to all the Red Line (except of Kuwait), though by establishing the Bahrain National Petroleum Company and later, the ARAMCO (Saudi Arabia) followed by last two U.S companies' exit from the NEDC in 1948, the IPC was limited to the Iraq country and left the Iraq after nationalizing the country's oil industry in 1972.
Of course the bp's roll in IPC's achievements was significantly different than another shareholders, not only because of Great Britain Government's supports, but also by its great perseverance from 1928 until 1972 when Iraq's oil industry was nationalized completely, the historical character of bp in the Iraqi minds.
bp's comeback to the Iraq's oil
Regarding to the high dependence of Iraq's economy and its public budget on the oil's income which is on the top of world countries' level, the Iraqi government in the new era (after 2003) made plans to increase the oil production which was followed by inviting the IOCs' return to the Iraq's oil industry, after 40 years of divorce.
While the Iraq's statement in 2007 declared sharp raises in its proven oil reserves up to 115 billion barrels, 26 international oil companies returned to the Iraq's oil industry, including the Exxon Mobil, Royal Dutch-Shell, Total and bp, the main shareholders of the IPC. Of course some another famous companies expressed their intend and won some projects, such as Chinese National Petroleum Company (CNPC), Malaysian Petronas, GAZPROM, Turkiye Petroleum Anonim Ortakligi (TPAO), Lukoil or Dragon oil.
Whereas the several International Oil Companies participated in the Iraq's oil projects and development plans but the bp's comeback was significantly different, especially when the bp's strong involvement in the giant Rumaila field enhanced its production rapidly while the most of IOCs stay in studying phases yet.
Afterwards, the bp expressed it's interest in developing the Kirkuk's oilfields, where was the first entrance of bp to the Iraq's oil industry. The negotiations with the Ministry of Oil of Iraq resulted in an agreement in 2013 which was a basis for making common operational team in February 2014 but bp's operations in Kirkuk was stopped until the October 2017 when the Kirkuk was handed over to the Iraqi federal government.
The preliminary Kirkuk's production target of 750,000 bpd which it's not only seemed far to be quickly achieved, but also it's predictable to be increased up to 1,500,000 bpd until 2021.
Meanwhile, if the bp could has the chance to participate in the development of the big Majnoon oilfield, its historical synergy in the Iraq's oil industry could be revived again. While the bp would be involved in the fields containing 40% of Iraqi Federal reserves, it will influence on producing more than half of Iraqi federal's oil production.
Despite the bp's concern for strong participation in the Iraq's oil industry, the most of IPC shareholders pulled out or limited their activities in the Iraq's projects such as ExxonMobile which sold the most of its share in the big field of West Qurna#1 or Royal Dutch-shell which left the critical field of Majnoon. Meanwhile, the Total's participation in the Iraq's oil industry limited to the Halfaya field by just 18.75%. In the same approach, some another international oil companies limited their actives or shares in the Iraq's oil projects, such as the Petronas who left the Majnoon recently or Sonangol which is going to resume it's operation in Qayara and Najma fields that were stopped from 2015.
The next months when the Iraqi government would make decision about the service companies in the Manoomn oilfield, the perspective of bp in Iraq's oil industry could be clarified whether it will comeback to the historical rail or continuously run in the limited situation.
Businesses Taking Lead in Climate Response
Spurred by consumer demand for eco-friendly practices, many businesses across the U.S. are moving aggressively to reduce their carbon footprint, including a major embrace of renewable energy and alternative-fueled vehicles, according to Deloitte's "Resources 2018 Study – Businesses Drive, Households Strive" released today.
The annual survey shows that businesses see addressing climate change as key to long-term industry resilience. Sustainability seems no longer optional – it has become important to fostering business growth and satisfying a wide range of stakeholders, including customers, suppliers, partners, employees and investors.
Although 86 percent of residential consumers believe government should be active in setting a vision and path for energy strategy, it is the private sector that is advancing the cause to manage resources for cleaner, more resilient, secure and affordable energy supplies.
"Businesses are not waiting for government to act on addressing climate change. They have picked up the gauntlet," said Marlene Motyka, Deloitte U.S. and global renewable energy leader and principal, Deloitte Transactions and Business Analytics LLP. "They are now driven to double down on their energy management efforts as they view their long-term viability through the climate lens."
Key findings
Of the 87 percent of businesses familiar with the U.S. pulling out of the Paris climate agreement, 4 in 10 are reviewing or changing their energy management policies in response, with 75 percent of those increasing their commitment and investment in energy management.
About 70 percent of customers are demanding companies procure a certain percentage of electricity from renewable sources.
The number of companies with carbon footprint goals has jumped to 61 percent in 2018, from just over half the year before.
Sixty-eight percent of residential consumers say they are concerned about climate change and their personal carbon footprints, outpacing the previous high of 65 percent in 2016.
Nearly three-fourths (74 percent) of residential consumers stated that climate change is caused by human action, up six percentage points from 2017.
Renewables rated key to energy independence, millennials tip the scale
More than three-fourths (76 percent) of survey respondents cited renewables as key for achieving energy independence, jumping five percentage points from 2017. This seems to represent a change in mindset with many respondents now seeing a connection that was once widely thought to be implausible.
In addition, many millennials – greener and "techier" than other generations – see renewables as the answer to their environmental concerns. In fact, 64 percent rank utilizing clean energy sources among their top three most important energy-related issues. Also, they are more likely to adopt new solutions, such as electric vehicles, home automation systems and time-of-use rates.
Businesses making EVs an easy choice
Many businesses not only say reducing their electricity consumption is important to staying competitive but they also are helping to transform the transportation sector as more consumers and employees eye electric vehicles and hybrids as a prime pick for their next vehicle.
Business respondents expect gasoline or diesel vehicles will make up less than half (49 percent) of their transportation fleets by 2020. If so, it would mark the first-time vehicles powered by alternative fuels will constitute a majority of corporate fleets. In fact, businesses are accelerating their efforts to support employees who drive electric vehicles, with well over half (56 percent), offering EV charging stations. Fifty-two percent of these businesses own the charging stations themselves, while 41 percent belong to the building owner.
Businesses Turn to Self-Generation for Greater Control Over Energy
On-site generation also is on the rise as distributed resources are increasingly viewed as being realistic and cost-effective, and as businesses desire greater control over their energy supplies in terms of price, quality and reliability. Fifty-nine percent of businesses now generate some portion of their electricity supply on-site, and of those businesses, 13 percent are using renewables, 13 percent use on-site co-generation and 10 percent are using on-site battery storage.
Nearly half of business respondents are working to procure more electricity from renewable sources, and nearly two-thirds (61 percent) said combining battery storage with renewable sources would motivate them to do more. Additionally, businesses are responding to increased power outages by purchasing backup generators, adding battery storage units, and expanding the amount of electricity they self-generate.
Smart home apps not catching on, cyber concerns cooling interest
Despite support for more innovative energy savings, only 20 percent of respondents have automated home functions, such as smart thermostats. In fact, amid growing reports of hacked home devices, 21 percent of respondents cited privacy and security concerns as a barrier to upgrading their thermostats, compared to 15 percent last year. In addition, penetration of smart thermostats and automation systems remains very low with only 4 percent using a home automation system and just 8 percent utilizing a programmable thermostat.
A majority of both businesses and residential consumers want environmentally responsible, reliable assets, preferably close by, that they can control to optimize reliability, flexibility and cost. However, this year's survey seems to emphasize that privacy and security concerns should be addressed by providers soon to maintain the momentum for a clean secure energy future.
"Utilities are being challenged to get to know their customers better, and the industry has a long way to go," said Andrew Slaughter, executive director, Deloitte Center for Energy Solutions, Deloitte Services LP. "What appears clear is that the electric utility sector's transformation will likely be one of decentralization, digitalization, and decarbonization driven by business and residential consumer demand for a cleaner, more resilient, secure and affordable energy supply."
Advancing Africa with Renewable Energy Auctions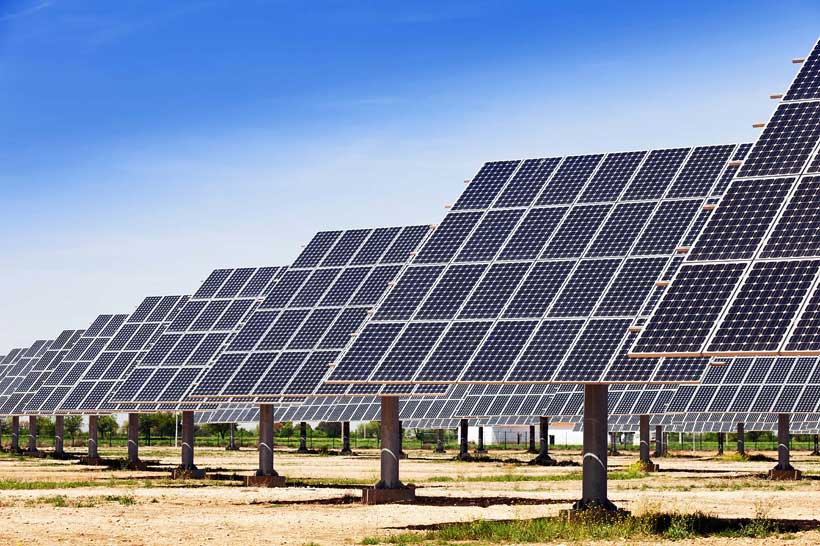 Driven by a growing interest in renewable energy technologies as a competitive mechanism for price determination auctions have become the fastest growing renewable energy policy mechanism globally — increasing at a rate faster than even feed-in tariffs and feed-in premiums.
But while renewable energy auctions in predictably sun-drenched locations like Saudi Arabia have been making headlines for years, less media attention has focused on "energy leapfrog" countries in Sub-Saharan Africa, where low-price renewable generated electricity can mitigate potential carbon emissions while providing reliable first-time energy access and opportunities for low-carbon economic growth.
IRENA's new report, Renewable Energy Auctions: Cases from Sub-Saharan Africa, analyses the design details and price outcomes from three renewable energy auctions in Sub-Saharan Africa — specifically in Uganda, South Africa and Zambia — with the aim to unearth a set of lessons and recommendations that can inform good auction design in the context of emerging market economies.
Renewable Energy Auctions shows that in South Africa, auctions have driven the cost of solar PV and wind power down to less than the average cost of power supply from the national utility and the cost of new coal-fired power stations. Largely based on the country's success, auctions have emerged as the preferred tool to procure electricity and set renewable energy prices in sub-Saharan Africa, with installed solar PV generation capacity increasing ten-fold across the region between 2012 and 2016.
Ghana, Mauritius, Uganda and Zambia have run renewable energy auctions, while at least 15 more sub-Saharan African countries are developing auction programmes. In these countries, price outcomes for solar PV have been similar, or even significantly below, global average prices — reflecting growing technology maturity and falling technology costs.
The report shows that to be successful, auctions should be independently managed and associated with transparent and well-designed power purchase agreements and other contracts. They should also be closely linked to wider national development policies, and can be justified with socio-economic and environmental considerations, as well as the need to boost power supply.