Saudi sports: The dark side of Crown Prince Mohammed's reforms
Saudi Crown Prince Mohammed bin Salman will be putting his best foot forward when enthusiastic women soccer fans this week attend for the first time a men's soccer match in the kingdom.
The event symbolizes the social and economic changes Prince Mohammed is introducing in his effort to turn Saudi Arabia into a 21st century autocracy with an economy that produces badly needed jobs in and can compete in a post-oil world.
The match between Al Hilal and Al Ittihad in Riyadh's King Fahd stadium is "a historic game, the first in which Saudi families can enter a stadium together… They are finally going to have activities and entertainment together where they're not separated, where parents go with their kids and mothers and even grandmothers, where they can enjoy sports events specifically, together… I really think it reinforces family values," said Lina Al-Maeena, a member of the kingdom's Shura or Advisory Council, and director of Jeddah United, Saudi Arabia's first women's basketball team.
The event is certain to overshadow Prince Mohammed's efforts to incorporate sports in his bid to concentrate power in his own hands and crack down on anyone who stands in his way.
Al Hilal signed a sponsorship deal with Kingdom Holding weeks before its majority shareholder and chairman, Prince Alwaleed bin Talal, was detained in November in Prince Mohammed's massive purge of princes, senior officials, and prominent businessmen on alleged corruption charges.
An internationally acclaimed billionaire businessman with holdings in Western blue chips, Prince Alwaleed has emerged as the symbol of those who have so far refused to cut a monetary deal with the government and were recently moved from Riyadh's posh Ritz Carlton Hotel to a high security prison in Riyadh.
In the latest incident, Prince Abdullah bin Saud bin Mohammed, the head of kingdom's Maritime Sports Federation, was sacked and replaced by a military officer. Prince Abdullah was the latest Saudi sports executive to be fired in an apparent violation of international sports governance that bans governments from interfering in the affairs of federations and clubs.
Prince Abdullah was reportedly relieved of his position after circulation of a six-minute audio tape on WhatsApp that challenged the government's justification of last week's arrest of 11 members of the ruling family, months after the initial purge.
In a country in which differences within the ruling family are seldom aired in public, Saudi Arabia's attorney general, Saud al-Mojeb, said the 11 had been arrested for staging a sit-in outside a palace and protesting a royal order to halt utility payments for family members. He said the princes were also seeking compensation for the 2016 execution of one of their cousins, Prince Turki bin Saud al-Kabir, who was convicted of murder.
In his audio tape, Prince Abdullah denounced Mr. Al-Mojeb's assertion as "completely false" and "not believable." He wondered how the princes could have had issues with utility bills, given that they "have great financial capabilities, far from concerns and financial problems, and were raised by their fathers to be obedient" to the king.
Prince Abdullah went on to praise King Salman and Prince Mohammed's leadership and criticized "the attempts of some to create division and schism within the royal family."
Prince Abdullah's dismissal came a month after Turki Bin Abdul Mohsen Al-Asheikh, appointed by Prince Mohammed chairman of the General Sport Authority and effectively Saudi Arabia's minister of sport, removed Prince Faisal bin Turki bin Nasser as head of Riyadh-based Al Nasser FC, one of the kingdom's most popular soccer clubs. Prince Faisal was replaced by Salman al-Malik, a member of the board of the Saudi Arabian Football Association.
Prince Faisal is a son of Prince Turki bin Nasser, the honorary chairman of Al Nasser until 2016 and a former high-ranking military officer and fighter pilot who headed the Presidency of Meteorology and Environment.
Prince Turki was among the members of the ruling family caught up in Prince Mohammed's purge. He was central to a controversial $56 billion arms deal with Britain that sparked a corruption investigation in 2004. The investigation was shut down in 2006 by then prime minister Tony Blair in 2006 under pressure from the Saudis.
Prince Mohammed has identified privatization of sports clubs, many of which are aligned with different members of the ruling families, as a key element in Vision 2030, his reform plan that includes development of sports as both a recreational and public health priority.
The limits of Prince Mohammed's social liberalization were evident with an unidentified Saudi soccer player for Al-Nojoom FC facing legal charges for refusing a high five during a match and opting instead for dabbing, a dance craze, which involves a person tucking their head into the crook of their arm
Abdallah Al Shahani, a popular singer, actor, and TV host was arrested in August after a video clip of his dab went viral. The Saudi Interior Ministry's National Commission for Combating Drugs recently banned the dance because it allegedly referred to the use of marijuana.
The attendance of woman at a male sporting event constitutes no doubt a milestone that followed on the heels of the lifting of a ban on women's driving. It is however, but the beginning in a country in which women remain subject to the will of their male guardians and whose reform process has yet to demonstrate that it involves adherence to the rule of law, checks and balances, and greater freedoms that are not curtailed by arbitrary and repressive policies.
Netanyahu wants another meeting with Putin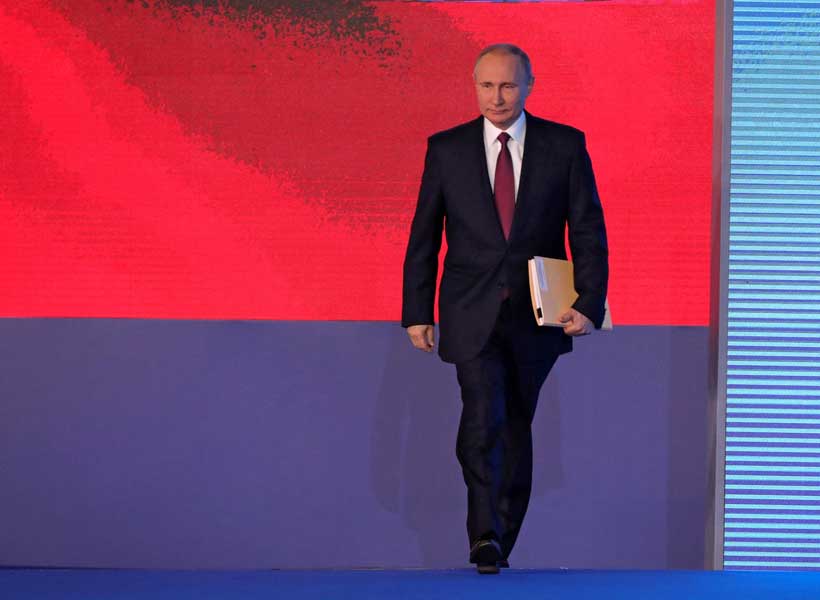 An escalation of the Arab-Israeli confrontation was reported in late August following a terrorist attack that took place in a holiday resort popular among Israelis. A homemade bomb killed one person and left several others injured.
On the night of August 25, the Israeli Air Force carried out air strikes against three countries at the same time: in Iraq, it struck at the positions of the Badr Organization, in Lebanon – at the Hezbollah information center, and in Syria – at the headquarters of an al-Quds unit that is part of the special-task forces of the Islamic Revolutionary Guard Corps. Gaza came under attack as well. "A country that allows its territory to be used for attacks on Israel will face the consequences,"- Benjamin Netanyahu said, demonstrating political inflexibility to the voters ahead of the second parliamentary elections this year that are scheduled for September 17. In confirmation of his words, the Prime Minister warned the military to be prepared for any turn of the events.
The countries that suffered in the attacks filed a protest. Lebanese President Michel Asun described the strike as a declaration of war, while Prime Minister Saad Hariri asked the US Secretary of State and the French presidential advisor to "intervene to prevent a military escalation." However, in a telephone conversation with Netanyahu US Secretary of State Mike Pompeo de facto supported Israel's actions which, he said, serve to protect Israel against external threats.
In its statement the Russian Foreign Ministry expressed concern over this yet another instance of the escalation of tension in the region and the possibility of a "large-scale armed conflict" with unpredictable consequences. UN Secretary General Antonio Guterres has called on Israel and Lebanon to demonstrate restraint.
Iran's military-political activity in Syria, which is strongly opposed by its adversaries – the USA, Israel, and the monarchies of the Persian Gulf, is turning them into potential allies to counter the so-called "Iranian threat" thereby initiating what recently seemed totally unbelievable – the rapprochement between Jerusalem and Riyadh and Jerusalem and Abu Dhabi.
Israel boasts the status of "a major US ally outside NATO," which is something the incumbent American president, unlike his predecessor, keeps repeating whenever possible. It is necessary to recall that in December 2017, Donald Trump officially recognized Jerusalem (including the eastern part of the city) as the capital of Israel, and in March this year he pronounced the Golan Heights part of the Jewish state. The political proximity of the allies makes many in the Arab world talk about joint military operations of the United States and Israel in the region, in particular against Shiite groups in Iraq. And about cooperation in Kurdistan. According to a number of Iranian and Arab media sources, Israeli instructors, along with American ones, are training Kurdish peshmerga, forming a buffer between Iran and Syria.
As for Syria, it has been in a state of war with Israel since the proclamation of the state of Israel, and this state of war has been on for years, interrupted by an occasional armistice. Diplomatic relations were not established. Considering all this, Israel is not only bombing, as it claims, Iranian military facilities in Syria, but from the very beginning of the civil war, the Israelis, have been supplying fuel, medical equipment, and food to the Syrian population as humanitarian aid.
According to the Russian Ministry of Defense, the Syrian authorities assisted Moscow in securing the repatriation of the remains of an Israeli soldier who went missing in Lebanon 37 years ago. However, the Syrian Information Minister, Imad Sarah, tried to disavow the Russian Ministry's statement, suggesting that the special operation had been carried out by Mossad and the "terrorist groups." This is no wonder: Damascus has to respect the feelings of its Iranian allies.
In general, the configuration of relations in the region is gradually changing. Even though in 2015 Russian troops came close to the Israeli borders, this did not worsen bilateral relations: the next year, after celebrating the 25th anniversary of the establishment of diplomatic relations between the Russian Federation and Israel, Netanyahu told reporters that Russia had turned from an adversary into a friend.
However, this relationship can not be described as absolutely cloudless. In a recent interview with The National Interest, "a high-ranking Israeli Defense Forces officer" said that his country's leadership "has no illusions about Moscow," because in Syria Russia is closely cooperating with forces that Israel considers a major threat to its security – that is, Iran and its allies. On the other hand, the Russian-Iranian agreements carry advantages for the Jewish state: Moscow, in a friendly gesture towards Jerusalem, has persuaded Iran to move the units under its control more than a hundred kilometers away from the Golan Heights; it has organized a patrol by the UN peacekeepers of the Syrian territory adjacent to the Golan Heights; and it helped to preserve Jewish shrines and burials in Aleppo.
The Russian-Israeli ties even survived the incident involving a spy plane in the fall of 2018, in which 15 Russian servicemen were killed. The Russian Ministry of Defense rightfully accused the Israeli military command of "criminal negligence" and "ingratitude".
Despite the complexity of relations with the US and Israel, the need to coordinate their actions "on the ground" led to a meeting of the Russian Security Council Secretary, Nikolai Patrushev, with his American and Israeli counterparts. During talks in Jerusalem this June, the Israeli Prime Minister strongly assured the Russian side that there was no danger for Russian troops in Syria from the Israeli military. And that means a lot.
Simultaneously, the deployment of Russian S-300 air defense systems to Syria, and especially the acquisition by Turkey of even more effective S-400s, has introduced new adjustments to the alignment of forces in the region. Israeli sources of Breaking Defense believe that these missiles will instill "new order" in the Syrian airspace: far from being friendly to Jerusalem, Ankara will now be able to control most of it.
In early September, Netanyahu spoke about the need "to organize a new trilateral meeting of the US, Russia and Israel in Jerusalem with a view to discuss how to get Iran out of Syria." But, as it turned out, the prime minister took a hasty decision. According to Israeli media, the Russian embassy in Tel Aviv said that the Russian Foreign Ministry "does not see any point" in holding a three-party summit, as Russia "expects Israel and the US to fulfill the earlier agreements." For Israel, it means acting on its commitments to establish "full coordination" with the Russian side regarding attacks on Syrian territory. AlthoughMoscow respects Israel's right to ensure its security, it considers its preventive strikes (incidentally, prohibited by Article 51 UN Charter) a destabilizing factor not only in Syria, but throughout the region.
Netanyahu got the message without showing any alarm: he was quick to announce an early meeting with Vladimir Putin, the 13th since the start of the Russian military operation in Syria and the third this year.
Apparently, the election PR campaign will not be the key purpose of his visit to Russia (the Russian president enjoys support among a significant section of Israeli voters). The two parties will also discuss better coordination of actions in the Syrian campaign, and will touch upon issues involving Iran and Turkey. Also, everyone understands that the Russian Air Forces contingent deployed in Syria cannot, under any circumstances, come under Israeli air strikes — this is the "red line" for Russian-Israeli relations. The consequences of such a hypothetical incident are fairly predictable. In addition, there is a possibility that the Israeli leader will again try to offer himself as an intermediary in Russian-American relations. But this is secondary in relation to the regional problems. From our partner International Affairs
How Syria Defeated the 2012-2019 Invasion by U.S. & Al-Qaeda
On August 31st, the brilliant anonymous German intelligence analyst who blogs as "Moon of Alabama" headlined "Syria – Coordinated Foreign Airstrike Kills Leaders Of Two Al-Qaeda Aligned Groups", and he reported that, "Some three hours ago an air- or missile strike in Syria's Idleb governorate hit a meeting of leaders of the al-Qaeda aligned Haras-al-Din and Hay'at Tahrir al-Sham (HTS) aka Jabhat al-Nusra. Both were killed. It is likely that leaders of other Jihadist groups were also present. The hit completely destroyed a Haras al-Din guesthouse or headquarter. The Syrian Observatory says that more than 40 people were killed in the strike. The hit will make it much easier for the Syrian army campaign to liberate Idleb governorate."
At long last, Syria's army and Russia's air force are no longer being threatened with World War III by the U.S. and its allies if they proceed to destroy the tens of thousands of Al-Qaida-led jihadists whom the U.S. had helped to train and arm (and had been protecting in Syria ever since December 2012) in order to overthrow Syria's non-sectarian Government and replace it by a fundamentalist-Sunni Government which the royal Sauds who own Saudi Arabia would appoint. All throughout that war, those Al-Qaeda-led 'moderate rebels' had been organized from the governate or province of Idlib (or Idleb). But now, most (if not all) of their leadership are dead.
Turkey's leader Tayyip Erdogan had hoped that he would be allowed both by Russia's Vladimir Putin and by the United States' Donald Trump to grab for Turkey at least part of Idlib province from Syria. But now, he is instead either participating in, or else allowing, Syria's army and Russia's air force, to slaughter Idlib's jihadists and restore that province to Syria. On 9 September 2018, Russia and Iran had granted Turkey a temporary control over Idlib, and Erdogan then tried to seize it permanently, but finally he has given it up and is allowing Idlib to become restored to Syria. This turn-around signals Syria's victory against its enemies; it's the war's watershed event.
Here is the history of how all that happened and how Syria is finally a huge and crucial step closer to winning its war against the invaders (which had originally been mainly Al Qaeda, U.S., Turkey, Qatar, and the Sauds,, but more recently has been only Al Qaeda and U.S.):
I reported, back on 10 September 2018, that:
Right now, the Trump Administration has committed itself to prohibiting Syria (and its allies) from retaking control of Idlib, which is the only province that was more than 90% in favor of Al Qaeda and of ISIS and against the Government, at the start of the 'civil war' in Syria. Idlib is even more pro-jihadist now, because almost all of the surviving jihadists in Syria have sought refuge there — and the Government freely has bussed them there, in order to minimize the amount of "human shield" hostage-taking by them in the other provinces. Countless innocent lives were saved this way.
Both Democratic and Republican U.S. federal officials and former officials are overwhelmingly supportive of U.S. President Trump's newly announced determination to prohibit Syria from retaking control of that heavily jihadist province, and they state such things about Idlib as:
It has become a dumping ground for some of the hardcore jihadists who were not prepared to settle for some of the forced agreements that took place, the forced surrenders that took place elsewhere. … Where do people go when they've reached the last place that they can go? What's the refuge after the last refuge? That's the tragedy that they face.
That happened to be an Obama Administration official expressing support for the jihadists, and when he was asked by his interviewer "Did the world fail Syria?" he answered "Sure. I mean, there's no doubt about it. I mean, the first person who failed Syria was President Assad himself."
Idlib city, incidentally, had also been the most active in starting Syria's 'civil war', back on 10 March 2012 (that's a news-report by Qatar, which had actually helped to finance the jihadists, whom it lionized as freedom-fighters, and Qatar had also helped the CIA to establish Al Qaeda in Syria). Idlib city is where the peaceful phase of the "Arab Spring" uprisings transformed (largely through that CIA, Qatari, Saudi, and Turkish, assistance) into an armed rebellion to overthrow the nation's non-sectarian Government, because that's where the Syrian branch of Al Qaeda was centered. On 29 July 2012, the New York Times headlined "As Syrian War Drags On, Jihadists Take Bigger Role" and reported that "Idlib Province, the northern Syrian region where resistance fighters control the most territory, is the prime example." (Note the euphemism there, "resistance fighters," not "jihadists," nor "terrorists." That's how propaganda is written. But this time, the editors had slipped up, and used the honest "Jihadists" in their headline. However, their news-report said that these were only "homegrown Muslim jihadists," though thousands of jihadists at that time were actually already streaming into Idlib from around the world. Furthermore, Obama lied and said that the people he was helping (the al-Saud family who own Saudi Arabia, and the al-Thani family who own Qatar) to arm, were not jihadists, and he was never called-out on that very blatant ongoing lie. But the U.S.-allied, Saud-and-Thani-financed, massive arms-shipments, to the Al-Qaeda-led forces in Syria, didn't start arriving there until March 2013, around a year after that start. And, then, in April 2013, the EU agreed with the U.S. team to buy all the (of course black-market) oil it could that "the rebels" in Syria's oil region around Deir Ezzor were stealing from Syria, so as to help "the rebels" to expand their control in Syria and thus to further weaken Syria's Government. (The "rebels," in that region of Syria, happened to be ISIS, not Al Qaeda, but the U.S. team's primary target to help destroy was actually Syria, and never ISIS. In fact, the U.S. didn't even start bombing ISIS there until after Russia had already started doing that on 30 September 2015.)
A week following my 10 September 2018 news-report, I reported, September 17th, about how Erdogan, Putin, and Iran's Rouhani, had dealt with the U.S. alliance's threat of going to war against Russia in Syrian territory if Russia and Syria were to attack the jihadists in Idlib:
As I recommended in a post on September 10th, Russia's President Vladimir Putin and Turkey's President Tayyip Erdogan jointly announced on September 17th, "We've agreed to create a demilitarized zone between the government troops and militants before October 15. The zone will be 15-20km wide," which compares to the Korean DMZ's 4-km width. I had had in mind the Korean experience, but obviously Putin and Erdogan are much better-informed about the situation than I am, and they have chosen a DMZ that's four to five times wider. In any case, the consequences of such a decision will be momentous, unless U.S. President Donald Trump is so determined for there to be World War III as to stop at nothing in order to force it to happen no matter what Russia does or doesn't do.
What the Putin-Erdogan DMZ decision means is that the 50,000 Turkish troops who now are occupying Idlib province of Syria will take control over that land, and will thus have the responsibility over the largest concentration of jihadists anywhere on the planet: Idlib. It contains the surviving Syrian Al Qaeda and ISIS fighters, including all of the ones throughout Syria who surrendered to the Syrian Army rather than be shot dead on the spot by Government forces.
However, after Erdogan got control over Idlib, he double-crossed Putin and Rouhani, by trying to solidify his control not only over Idlib but over adjoining portions of Syria, I headlined on 14 July 2019 "Turkey Will Get a Chunk of Syria: An Advantage of Being in NATO", and reported:
Turkey is already starting to build infrastructure even immediately to the north and east of Idlib in order to stake its claim to a yet larger portion of Syria than just Idlib. This might not have been part of the deal that was worked out by Russia's Putin, Iran's Rouhani, and Turkey's Erdogan, in Tehran, on 9 September 2018, which agreement allowed Turkey only to take over — and only on a temporary basis — Idlib province, which is by far the most pro-jihadist (and the most anti-Assad) of Syria's 14 provinces. Turkey was instead supposed to hold it only temporarily, but the exact terms of the Turkey-Russia-Iran agreement have never been publicly disclosed.
Turkey was building in those adjoining Syrian areas not only facilities from two Turkish universities but also a highway to extend into the large region of Syria to the east that was controlled by Kurdish separatist forces which were under U.S. protection. In July 2019, Erdogan seems to have been hoping that Trump would allow Turkey to attack those Kurdish proxy-forces of the U.S.
For whatever reason, that outcome, which was hoped for by Erdogan, turned out not to be realized. Perhaps Trump decided that if the separatist Kurds in Syria were going to be allowed to be destroyed, then Assad should be the person who would allow it, not he; and, therefore, if Erdogan would get such a go-ahead, the blame for it would belong to Assad, and not to America's President.
Given the way Assad has behaved in the past — since he has always sought Syrian unity — the likely outcome, in the Kurdish Syrian areas, will be not a Syrian war against Kurds, but instead some degree of federal autonomy there, so long as that would be acceptable also to Erdogan. If Erdogan decides to prohibit any degree of Kurdish autonomy across the border in Syria as posing a danger to Turkish unity, then Assad will probably try (as much as he otherwise can) to accommodate the Kurds without any such autonomy, just like in the non-Kurdish parts of the unitary nation of Syria. Otherwise, Kurdish separatist sentiment will only continue in Syria, just as it does in Turkey and Iraq. The U.S. has backed Kurdish separatism all along, and might continue that in the future (such as after the November 2020 U.S. Presidential election).
Finally, there seems to be the light of peace at the end of the nightmarish eight-year invasion of Syria by the U.S. and its national (such as Turkey-Jordan-Qatar-Saud-Israel) and proxy (such as jihadist and Kurdish) allies. Matters finally are turning for the better in Syria. The U.S. finally appears to accept it. America's threat, of starting WW III if Russia and Syria try to destroy the jihadists who have become collected in Syria's Idlib province, seems no longer to pertain. Maybe this is because Trump wants to be re-elected in 2020. If that's the reason, then perhaps after November of 2020, the U.S. regime's war against Syria will resume. This is one reason why every U.S. Presidential candidate ought to be incessantly asked what his/her position is regarding the U.S. regime's long refrain, "Assad must go", and regarding continued sanctions against Syria, and regarding restitution to Syria to restore that nation from the U.S.-led war against it. Those questions would reveal whether all of the candidates are really just more of the same actual imperialistic (or "neocon") policies, or whether, perhaps, one of them is better than that. Putin has made his commitments. What are theirs? Will they accept peace with Russia, and with Iran? If America were a democracy, its public would be informed about such matters — especially before the November 2020 'elections', and not merely after they are already over.
Author's note: first posted at strategic-culture.org
Why is Iran meeting with Arab Gulf States?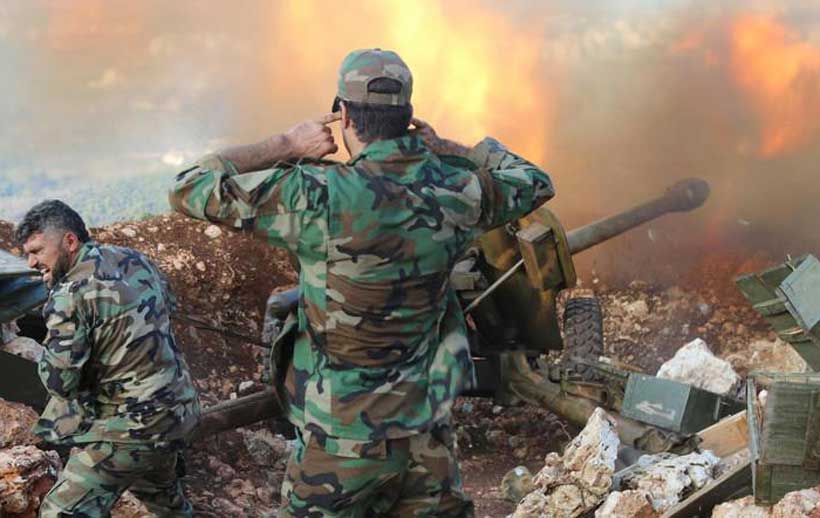 KSA and UAE differences on Syria and Yemen: Reasonable Differences or a Clash?
How the Media Created an Impression of a Major Rift and Widened Misunderstandings
In recent months, Western media has bombarded the policymakers with rumors about an alleged divide inside the Arab Coalition, the supposedly irreconcilable differences that are driving UAE and KSA towards an inevitable and irreversible drift, dooming their effort in Yemen. Indeed, the countries have individual national security concerns that have at times pushed them to focus on some issues while others remained an apparently more urgent concern for their counterpart.
However, much of the current discourse about divisions between the Gulf states has been fueled by a campaign focus on exploiting and exaggerating real divisions to the detriment of all, rather than bringing the countries back to the same page and strengthening their partnership with the United States. That goes against the Iran and Muslim Brotherhood agenda in driving the Coalition – and especially the US – out of Yemen, as soon as possible.
For that reason, mutual recriminations and attacks have been encouraged, and the situation has been portrayed in the most dire terms. Indeed, if the divide continues, it will only strengthen t he Muslim Brotherhood influence in Yemen, and give further fodder to assorted terrorist groups and Iran-induced chaos. To avoid that possibility, the US government should stop listening to what appears to be a clearly divisive political campaign and instead take the time to understand the positions of each country. US leadership may soon discover that the apparent differences are far from irreconcilable, and that UAE and KSA ultimately wish for a stable region and are both against any sort of radicalism or fanaticism.
The Arabic language media wars between the various columnists from the two states has not been helpful either. Rather than attacking each other and mounting potentially baseless accusations, these analysts would do well to emphasize common ground as well as use the power of their keyboards to clarify the nature of the misunderstandings and to elucidate their countries' positions in a rational way that will help arrive at common sense solutions – already evident in some of the discourse emerging from both sides.
Perceived Differences, Unexplained, Are Played Up Causing Confusion
In the midst of tensions between Iran and the United States in the Gulf – tensions which involve oil smuggling, attacks on and hijacking of tankers, and the downing of drones – Iran appears to be pursuing a parallel diplomatic track with some of the regional stakeholders.
Iran's recent meeting with UAE's Sheikh Abdullah bin Zayed generated a great deal of discussion and controversy; meetings with Qatari officials, on the other hand, went by largely unnoticed. Is UAE really looking to abandon Saudi Arabia in its stand off against the ayatollahs? And what is Tehran ultimately seeking to accomplish?
The rare visit by UAE officials to Iran came in the context of other developments, which have raised questions about the possible fissions within the Anti-Terrorism Quartet.
While visiting Moscow after the May attacks on Emirati and Saudi oil tankers, Abdullah bin Zayed refused to name Iran as the culprit, which to many signaled UAE distancing itself from the more confrontational position taken by the United States and Saudi Arabia, as reported by Tom O'Connor in Newsweek on June 26, 2019. This development came after UAE and Bahrain split from Saudi Arabia in reestablishing diplomatic relations with Syria's pro-Iran Bashar al-Assad; although even with Russia's lobbying on Syria's behalf, there was not enough support to readmit Syria into the Arab League as explained by Youssef Igrouane in Inside Arabia on February 27, 2019. The discussion on whether reopening embassies in Damascus would "normalize" al-Assad, and whether al-Assad, who already was receiving limited political support from Egypt vis-a-vis Turkey, as explained by the author and Mohammed Maher in Modern Diplomacy on May 6, 2019, was considered a fait accomplit for Syria for the time being by some of the pragmatists in the Arab world and thus the reestablishment of diplomatic relationship was at that point merely a formality acknowledging that Assad is there to stay remains an open question. Was Saudi Arabia being "unreasonable" in refusing to restore relations with Assad, where the other three members of the Anti-Terrorism Quartet chose to pursue a different path? And did that decision create or further divisions between Riyadh and the other three countries? Or was this step merely a reasonable and agreed upon approach given the differences in the countries' interests, that did not affect much their cooperation on other points?
The reality is, in fact, it was a bit of both. For Saudi Arabia, Iran is a central and existential danger. Although KSA's Crown Prince Mohammed bin Salman had articulated that Iran, along with the Muslim Brotherhood, and Turkey are part of a triangle of evil, in terms of policy, Saudi Arabia clearly has prioritized opposing Iran over complete eradication of the other two "sides" of the triangle. Although the Saudi government has gone to great lengths to eradicate the Muslim Brotherhood from within the country, it has cooperated with the Islamist brigades that are fighting on behalf of the Yemeni government as a a part of the Arab Coalition against the Houthi terrorists in Yemen.
Saudi Arabia, despite tensions with Turkey, which escalated after the death of Jamal Khashoggi, retained diplomatic relations with Ankara, and although there has been a limited boycott of some Turkish products, the majority of Saudi investments have remained in place. Turkey remains a political challenge to Saudi Arabia's interests in Middle East and Africa; Erdogan is looking for Sunni primacy through populist Islamism, and has invested heavily in various operations in Africa and Asia, to counter Saudi soft power with defense and humanitarian investments.
How Turkey and Muslim Brotherhood overshadow Iran threat for UAE
However, Erdogan has also suffered recent defeats and setbacks, primarily through the fall of his ally Omar al-Bashir in Sudan, and through the stalemate in Libya. Turkey is a political threat to Saudi Araabia's influence; however, Erdogan has suffered political blows inside the country, such as the loss of his candidate in Istanbul, the economic fallout from the rising tensions with the United States, and other problems. For that reason, while Erdogan may be a longer-term concern, (any nationalist, even without Erdogan's Islamists connection, in pursuit of a renewed Ottoman empire will not be looked upon kindly), he is not an immediate existential threat. Furthermore, most of his Arab following comes solely on the basis of his strongman, anti-Israel, anti-American image, but will not likely remain loyal to a non-Arab leader with a vision of reimposition of the Ottoman system from which many of their ancestors have suffered.
Saudi Arabia views Erdogan's incursions into Syria quite negatively; however, Assad has become increasingly dependent on Iran as a result of the civil war, and Iranian presence in Syria has grown substantially. Where the various jihadist and Muslim Brotherhood factions are mere annoyances used by state actors to attack each other, Assad is opening doors to Iran's ideological and political influence, in addition to a military build up and the building of "land bridges" that will facilitate the influx of fighters and weapons into the area. From that perspective, and given the Saudis' concern with countering that threat above all, not cooperating with Assad in any substantial way makes perfect sense. Turkey is unlikely to take over Syria completely; however much damage it can cause with its presence, Assad is likely to retain control over most of the country. Quite simply, Assad and Iranians are the stronger forces.
For UAE, however, the analysis was quite different, as its tensions with Turkey have intensified over time, with the arrests of UAE-based Palestinian workers (one of whom was found dead and disemboweled in a Turkish jail cell), attacks on Emirati bases in Somalia by Turkey and Qatar-backed militias, as explained by the New York Times on July 22, 2019, as well as Turkey's support for the Arab Spring, which threatened UAE, a relatively small country, as well as Bahrain, which nearly suffered a coup, as well as the view of the UAE, that Turkey's incursions into Syria represents an attack on the sovereignty of Arab lands, as written by Bilo Biskan for the Middle East Institute on May 1, 2019.
Erdogan's support for Muslim Brotherhood and his backing of UAE's regional rival, Qatar, contributed significantly to this deterioration in relations, as well as a perception of an immediate attack on UAE's interests. Muslim Brotherhood's ideological proclivities have received a zero-tolerance treatment from Abu Dhabi, which has supported Southern separatists in Yemen and has had disagreements with Saudi Arabia over cooperation with the Islamist brigades within the Coalition. Furthermore, UAE has spared no expense in lobbying efforts and backing think tanks in the West to counter Qatari and Turkish backing of the spread of ISlamist ideology, whereas Saudi Arabia has taken a step back from involvement in these ideological battles.
By contrast, Dubai has had a sizeable Iranian community and while UAE has sided with Saudi Arabia against Iran politically, its trade relations with Iran are lively and ongoing. UAE was one of the eight countries to receive a temporary waiver for oil trade with Iran from the United States; the exports from UAE to Iran are four times the number of imports. UAE considers Iran a threat; it has largely withdrawn its forces from Yemen in response to the increasing tensions in the Gulf and to secure its own citizens from any potential attacks by Iranian forces. However, ultimately, countering Turkey and Sunni ISlamists in Syria may simply have been more of a political priority, and if Assad did not present a direct threat to the Arab states, from UAE perspective, having modest political presence in the country could be beneficial to ensuring that other Emirati interests in countering additional primary threats could be protected.
By the same token, Emirati and Bahraini presence in Syria could be the bridge to keep Saudi Arabia informed and its interests observed if only by proxy. In either case, this minor presence inside the country might not ultimately make much of a difference, particularly if Syria remains outside the Arab League and otherwise largely isolated by the coalition members. From the Western perspective, however, these pragmatic differences that ultimately may not matter all that much on the strategic level of countering primary threats by the ATQ may signal to the West a deepening rift within the Quartet, which makes formulating coherent policy by the White House, already fraught with internal controversies and contradictions, still more difficult. If, for whatever reasons, some of the Arab partners are staunchly opposed to any convergence with Assad, whereas others find any compromise with Turkey unacceptable while limited dialogue with Assad appears to be not only within reason, but essential to making progress, no matter what the White House ends up doing in Syria, one or more of the parties will be dissatisfied with the outcome.
Recent clashes in Aden expose and exacerbate fissions inside the Arab Coalition, alarming the West
Yemen further complicates the situation. UAE withdrawal, although allegedly coordinated, has been largely interpreted by the Western press, the cadre of analysts, and the political establishment as a significant difference, if not a rift, among the Coalition members. Increasingly, from Western perspective, Saudi Arabia appears to be isolated, and the war, at least in the manner it is being handled today, hopeless and chaotic. Although the Trump administration has recognized the dangers from various non-State actors inside Yemen, as well as Iran's role in backing the Houthis, the White House has not deemed it necessary either to designate the Houthis as a terrorist organization, even after multiple, and in some cases, lethal attacks on Saudi civilian sites, nor has it pushed for a new AUMF that would allow combat troops to counter Hizbullah and Houthi forces in addition to Al Qaeda and ISIS. While the White House appears to count on the Saudis to settle the issue, the situation is complicated by the UAE-backed separatists who have intervened in Aden, demanding independence.
The Houthis, at the same time, demanded the expulsion of the Sunni Islamist fighters and separatists as reported in The Daily Star on August 15, 2019. The talks over managing and settling the new conflict in Saudi Arabia appear to be thwarted by the refusal of the various parties to compromise on the solution. The Islamists, from the Saudi perspective, appear to be a necessary lesser evil to counter the Hizbullah trained Houthis; furthermore, the Yemeni government has taken a step back , with the Saudis shouldering most of the burden. UAE has attempted to mediate between the Southern Transitional Council writes Bel Trew for The Independent on August 14, 2019, and the other parties in an attempt to avoid further violent clashes.
However, so long as the separatists feel they have backing there appears to be no reason for them not to continue taking advantage of the seeming splintering among the allies to push their own agenda. The optics of it all are chaotic, and the only party benefiting is Iran, which thrives on mayhem and divisions among anyone who opposes Tehran's agenda. The natural question of course arises is why would UAE continue backing a group that clearly has less of an interest in broader agenda of the coalition than pushing for its own bid that could only strengthen Iran's goal.
The Houthis which largely reside in the lesser developed Northern part of Yemen seek continuity into the South. Dividing the country which had been held together, albeit imperfectly, under Ali Saleh, would not change the goals of Iran, the Houthis, or the various other terrorist groups on the ground, and would only create additional political complexities on top of the existing military and humanitarian difficulties. Furthermore, the unseemly vision of UAE forces clashing with the Saudi-backed forces in Aden and elsewhere are already being exploited by Iran for propaganda value and to create additional tensions and distrust between UAE and KSA.
Contradictory Coverage of the UAE Meeting with Iran Underscores the Role of Information Warfare
Putting aside these considerations for a moment, it is worth examining the dynamics between UAE and Iran outside Yemen. Of course, the meetings between the officials were spun very differently by the pro-Iran media and former Obama officials, now firmly ensconced in the Western foreign policy establishment, and the Gulf responders. Much of the Western media covered the story as a political rapprochement between Iran and UAE, a political and diplomatic victory to Tehran, and a heavy blow to KSA, which is being stabbed in the back in the midst of a crisis. as reported by Washington Post on July 31, 2019. The Gulf press, on the other hand, disputed the version of significant maritime security agreements that would position UAE as having bought off its own safety in exchange for throwing Saudis under the bus, and instead pointed out that the meetings were routine and focused on relatively trivial fishing issues that do not affect the larger calculus nor change the nature of the relationship.
See for example Khaleej Times coverage on July 31, 2019. One can argue whether such coverage is merely a face saving measure by the ATQ in light of this turn of events; a cynical viewer could even make claim that UAE withdrawal from Yemen had less to do with the apparently hopelessness of the situation or the threat emanating from Iran than with some secret backchannel dialogue with Iran, which would preserve or even grow the trade relationship between the countries in exchange for the PR victory UAE would grant Iran by withdrawing its relatively small forces from Yemen (without necessarily ceasing its backing for the Southern forces). That interpretation would make sense if indeed the more significant nature of the meeting between the two countries were confirmed. However, following the Aytollah Khamenei's public support for the Houthis, UAE officials publically linked Iran with the Houthis, which Iran had previously denied as Arab News points out on August 14, 2019.
Furthermore, the Emiratis and the Saudis accused Qataris and Turkish media of deliberately fabricating non-existent details to advance Iran's agenda of creating divisions where there are not any, and fomenting tensions between the close allies, which have consistently pushed for diplomacy and opposed military confrontation with Iran as Radio Farda reported on August 3, 2019. Regardless of what is actually going on behind the scenes, however, neither version of events ultimately answers the question of what exactly Iran is hoping to achieve through this chain of events. Of course, it may have achieved a propaganda victory against the ATQ through the gossipy coverage which exploits or creates differences between UAE and KSA.
How does Iran benefit from the controversy over UAE meeting?
Certainly, whatever the actual reason for UAE's withdrawal, it is to Iran's advantage to have fewer people opposing the HOuthis in Yemen, particularly if they do not also change the strategy to become more effective in countering the ground forces with the intimate knowledge of the land and far greater information warfare skills. And most definitely, even a very minor meeting with Emirati officials, sends a strong signal to the rest of the world that Iran is a "reasonable" country that looks to cooperate with its neighbors if not major issues than on routine ones, and that the view of it as a regional aggressor with nothing of value to offer to the region is at the very least exaggerated. In other words, even if from a practical perspective it made sense for the Emiratis to meet with Iranians and to address diplomatically whatever is possible to address, it very likely was a mistake to agree to do so during a public visit to Iran rather than in some neutral and benign location.
The most likely view of the situation by Iran is as follows: regardless of UAE's interests in the matter, it is clear that Iran has its geopolitical agenda of dominating the region and rebuilding the Persian empire, however long that will take. UAE, most likely, is not its primary target, as Iran has been consistent in pushing for the creation of a "Shi'a crescent", and UAE simply would not fall into that category. Furthermore, at the current juncture, Iran needs all the financial help it can get, and attacking its trading partner's territory does not make sense until such point as Tehran has secured its positions sufficiently elsewhere. Attacks on tankers will not warrant much of an international reaction, but a direct attack on UAE could be altogether different.
Likewise, Iran has no intention of stopping Houthi or Iraqi militia attacks against the Saudis; if anything, for the first time Iran's reach to its proxies is sufficiently strong that it can now coordinate among these different bodies without facing much of a response from the US or anybody else. However, creating and fomenting distrust among all allies, and making the White House confused and cross with all the parties involved, ruining any possibility of creating some version of an Arab NATO, and ensuring that no coordinated political action, such as a blockade, can be taken against its own interests is the most likely aim of all of this maneuvering. The meeting with UAE may not have been of much strategic value in and of itself; particularly if Iran had no intention of attacking UAE to begin with, securing maritime agreements would be rather a symbolic and useless step. All agreements can be violated in a blink of an eye if Iran so chooses, as some have discovered through the folly of the nuclear deal.
However, creating the optics of a meeting and a dispute has furthered the tribalist differences Iran has long since alleged against its rivals, ensuring that any future steps in the Gulf area may not encounter an unanimous response, because some may feel more invested in preserving a potential symbolic defense than others. If UAE believes that the rapprochement with Iran, even a minor one, is to its benefit in protecting it from physical harm, it will be less likely to be vocal in pushing for additional measures against Iran, and could be even used to oppose further tough actions by the United States, if it ever chooses to launch a military strike for instance.
UAE may not view the situation that way at all; for all anyone knows, the sole point of that expedition was to determine that Iran, once again is playing games, check off this last-resort attempt at peacemaking from the list, and go on business as usual in close coordination with Saudi Arabia. But UAE's intentions here are irrelevant to Iran; most of this charade is aimed at generating panic among the Gulf masses and to for the benefit of the West, that will now be less sure of its Arab allies because they appear to be splintered, hedging their bets in light of Trump's relative inaction, or else untrustworthy even towards each other, as some are already alleging. Iran may have engineered the entire situation for the benefit of the West and to create further distrust in the Arab allies and their ability and willingness to advance effective anti-Iran agenda and their overall worth to the United States.
Qatar meeting with Iran may underscore Qatar's support for Iran agenda in Yemen
As for the meeting with Qatar? FM Zarif, recently sanctioned by the United States, notably visited with Qatari officials right after visit by a Houthi official as reported by The National, on August 11, 2019.. NOt only is Iran flagrantly demonstrating the depth of its relationship with the Houthis, but it is now fairly open about Qatar's support not merely for some trade with Iran in light of the boycott by the ATQ, but Qatar's support for Iran's political positions and agenda in the region, which includes the backing of the Houthis. The de facto finance minister of the Houthis was killed during the factional clashes in Sanaa, but the HOuthis blamed his death on the US. Houthis, too, appear to be experiencing infighting. One of their leaders may have been killed during a power struggle. Qatar, which is right across from Iran has a front row view of the attacks on the Emirati and Saudi tankers; it also shares a gas field with Iran.
Despite Qatar's stated concerns over Iran's supposed threat, none of Qatari sites or tankers have been attacked by Iran or any of its proxies. Left out from the background to the meeting is that Qatar has retained ties to both the Houthis and the Islah (ISlamist) brigades in Yemen, funding and backing both sides of the war, though ultimately the ISlamists are hostile to Saudi and Emirati interests in Yemen, writes Samuel Ramani in Al Monitor on November 19, 2018. Qatar's support for the anti-Houthi Islamists has not appeared to have alarmed Iran, because this step ultimately only creates further friction between the Saudis and Emiratis and further advances Iran's agenda. In other words, Iran is happy to have a fifth column inside the Arab Coalition, without which, nevertheless, countering the Houthis is unimaginable for lack of sufficient forces with knowledge of the physical landscape, especially after withdrawal by many of the other former Coalition members (including Egyptians, Moroccans, and Sudanese, and now the loss of most Emirati fighters).
However, the meeting with Qatar's Emir Tamim bin Hamad Al-Thani has not raised much interest in the Western press, primarily because it is a dog bites man situation and there is less controversy to be explored. The meeting very well may have been planned to coordinate the agenda on Yemen, and certainly on the information warfare campaign in smearing the Arab Coalition members, and setting them up against one another. It is a shame that none in the press have stepped away from sensationalism to ask deeper, more troubling questions about this steadily growing relationship and Qatar's apparent support and approval of Iran's backing of the Houthis and their terrorist activity. Instead, they have focused on exploiting perceived divisions and fueling attacks against the allies in Yemen, with the hope of undermining their mutually important relationship and their partnership with the US.
UAE and KSA should ignore such provocations; instead of playing into the hands of adversarial propaganda, they should issue joint statements emphasizing common goals on the ground; then quietly sit down and hammer out the challenges that have prevented them from unifying behind the same forces. As mentioned above, there is already evidence that much of that has been caused by miscommunication and social pressures of various types, rather than any bad intent or blind unwillingness to embrace the strategically sound positions. However, if there is anything to be learned from these episodes is that Iran is a ruthlessly deceptive and calculating manipulator which will go to any lengths to clear its path to dominance, and that no matter the priorities and the political differences, the members of the ATQ should not fall for its dirty tricks.