Joshua Boyle Charged With Assault: Was He Re-Enacting the Traumas of Taliban Captivity?
Joshua Boyle, a 34-year-old Canadian man rescued last October with his American wife and three children after five years in Taliban captivity, has been arrested by Canadian authorities and charged with 15 criminal offenses, including sexual and physical assault, unlawful confinement, uttering death threats, and misleading police. All these charges relate to alleged behavior since his return from captivity Oct. 14.
A court order in Canada has prohibited publication of information that would identify any of the alleged victims. But it appears likely that Boyle's alleged behavior is a result of the deep traumas he and his family endured during their hostage taking, some of which is now being re-enacted.
Boyle's wife, Caitlan Coleman, said in a statement that "ultimately it is the strain and trauma he was forced to endure for so many years and the effects that had on his mental state that is most culpable for this."
Their family clearly has been through hell. Boyle and Coleman, who was seven months pregnant at the time, were backpacking in Afghanistan's Wardak province when they were abducted by the Taliban-linked Haqqani network. They were only freed after a shootout between the Pakistani security forces and their captors.
Upon their arrival back in Canada, Boyle spoke to journalists, reading from a statement, and blurting out that their infant daughter had been murdered and his wife raped "as retaliation for my repeated refusal to accept an offer that the criminal miscreants of the Haqqani network had made to me."
According to Boyle, Coleman's rape was not undertaken "as a lone action, but by one guard… assisted by the captain of the guard and supervised by the commandant." Later, Coleman clarified that she was given a massive dose of estrogen against her will, which forced her to abort.
AS HOSTAGES, BOYLE AND COLEMAN were at times kept in cramped quarters as small as a bathtub, were drugged, forced into the trunk of a car to be transported from place to place, and abused. The son that Coleman was carrying when they were abducted was born in captivity. And then they made the decision after the loss of their unborn daughter to conceive and bear more children who were raised with them.
After the family's release, those three surviving children showed dire signs of trauma, re-experiencing it in nightmares and flashbacks, as Boyle told Michelle Shephard of the Canadian newspaper the Toronto Star in October. He said that their 4-year-old son, Najaeshi Jonah, did not like to close his eyes because it reminded him of waking up at night to see masked men with Kalashnikovs picking him up after his parents already had been taken away while he was sleeping. Ever since, according to Boyle, their son tried to avoid closing his eyes, even to play the childhood game of peek-a-boo, in order to avoid re-experiencing the horror.
Najaeshi Jonah, according to Boyle, was also "terrified to leave the house [in Canada], even just to go on the porch… It's as though he thinks if he ever exits this magical wonderland it will all end…"
Speaking for himself, Boyle also admitted in an interview he no longer trusted anyone after being held hostage for so long.
Speaking of his 2-year-old middle child, Dhakwoen Noah, Boyle told the Canadian Broadcasting Corporation's Susan Ormiston that his son was experiencing traumatic flashbacks and is "nearly as distressed as he was in prison, it seems everything reminds him of the horrors of prison; cameras are equated to hostage videos, pens are equated to syringes used to drug his parents with ketamine by the guards, slamming doors is associated with cell searches or worse, it seems his healing process has barely begun—so we pray that God will hasten it."
Even the Boyles' months-old infant girl returned from captivity traumatized Boyle wrote in an email to the CBC: "Ma'idah Grace seems scared most of the time, but also to have discovered there are more decent people in the world than she knew; her world until last week consisted of two good brothers and two good parents and about 15 guards [who were sources of] increasing fear to her."
THAT IT'S NOT ONLY the children who were traumatized, but also Boyle himself—who tried to appear strong and the leader of the family upon their release—now seems all too clear.
In a strange psychological twist, trauma survivors who don't get the support and help they need to overcome the psychic pain they have endured often repeat their traumas in both symbolic and literal ways. It may be the brain trying to redo the story and get it right, or at a minimum understand, and come to grips with the past psychic pain endured.
Many wondered about the Boyle and Coleman decision to bear more children in captivity, but any psychologist knowing how the case unfolded could see that both spouses were deeply distraught over the forced abortion of their unborn daughter and Coleman's rape. It is common after a forced or traumatic abortion to get pregnant repeatedly to try to heal that painful scar—a pattern to which the Boyle-Coleman marriage was no exception, even in captivity.
Boyle first appeared in court on New Year's Day in Ottawa, and again on Wednesday. He will remain in custody at least until Monday. Among the charges issued against him is causing an unidentified person to ingest "a noxious thing, namely Trazodone," an antidepressant drug.
In this case it seems that traumatic re-enactment is clearly occurring. Joshua Boyle, under deep distress, has now allegedly forced someone to take a serious medication against their will, and has allegedly sexually assaulted someone. He is even accused of keeping someone in unlawful confinement—perhaps repeating what was done to them in his own mixed-up way.
It's not a small thing for any man, to be responsible for putting his wife in harm's way and then being unable to save her from rape and a forced abortion. That he was clearly still deeply distressed by both, and that these traumas were first and foremost in his mind, was evident in his statement upon their release when he lashed out at his kidnappers, calling for the Afghan government to track down those members of the Haqqani network who raped his wife, and ordered "the murder of my infant daughter."
UPON THEIR RELEASE in Pakistan and return to Canada, all of the Coleman/Boyle family were showing signs of distress and may or may not have been receiving—or accepted—the support they needed. Boyle may have rejected psychological assistance, or simply opted for prayers and medications that might ease the pain. But prayers and medications don't quickly and completely erase traumatic memories that tend to intrude unbidden into one's consciousness causing rage, terror, withdrawal and alienation—symptoms that trauma survivors need help in learning to manage.
Boyle perhaps too quickly stepped forward and took it upon himself to be the family spokesman talking to the press with whom he unceremoniously announced the family traumas. Meanwhile Caitlan Coleman remained veiled, in the shadows and silent—while her father, Jim Coleman, made angry statements to American media blaming Boyle. "Taking your pregnant wife to a very dangerous place, to me and the kind of person I am, is unconscionable."
Coleman's father was not the only one who questioned Coleman's reasons for being in Afghanistan in the first place. Security and law enforcement also had their lingering questions about whether Boyle had tried to make contact with terrorists in the first place and why Boyle and his wife were in Afghanistan.
Boyle, who is a convert to Islam, was married for a time to Zaynab Khadr, one of the elder sisters of Omar Khadr, the Pakistani-Canadian who as a 15-year-old was arrested and charged with killing an American soldier in Afghanistan. Boyle, among others, was outraged that Khadr spent ten years in Guantanamo despite claiming his confession to the killing had been coerced.
The patriarch of the Khadr family was killed in 2003, along with al Qaeda and Taliban members, in a shootout with Pakistani security forces near the Afghanistan border. Omar Khadr, who was repatriated to Canada in 2012, subsequently won a settlement of 10.5 million Canadian dollars ($8.4 million) and a government apology from the Canadian government for breaching his constitutional rights.
Security experts wondered if Boyle's zeal for Islam and his anger over the West's action toward individuals like Omar Khadr were part of his reason for going to Afghanistan. Was he looking for contacts that ultimately disappointed him by taking him and his family hostage and demanding he join them?
Boyle's associations with the family led some U.S. intelligence officials to speculate that his visit to Afghanistan may have been part of a larger effort to link up with Taliban-affiliated militants. "I can't say that [he was ever al Qaeda]," one former intelligence official told The Independent in the U.K. "He was never a fighter on the battlefield. But my belief is that he clearly was interested in getting into it."
These questions still remain unanswered, but certainly would cause Boyle distress.
Within a week of their release in October 2017, Boyle, who tried to present himself as the strong protector, reportedly was rushed to the hospital with an unspecified ailment. Boyle's family made a statement at the time that both their son and his wife were "deeply traumatized and Josh is not of clear thought as he speaks at times."
This week Caitlan Coleman defended Boyle, without offering specifics, in her statement to the Toronto Star where she blamed the trauma they had been through. "Obviously, he is responsible for his own actions," Coleman wrote, "but it is with compassion and forgiveness that I say I hope help and healing can be found for him. As to the rest of us, myself and the children, we are healthy and holding up as well as we can." Boyle's defense lawyer, Eric Granger, wrote in an e-mail to the Star, "Mr. Boyle is a young man who we all know has been through a lot. He has never been in trouble with the law."
Indeed, and now that we see evidence that the deep traumas of their five-year-ordeal are being replayed, it is time for Caitlan, Joshua, and their children to get the psychological, spiritual, medical, and community support they need. Only then can they rage and grieve and finally come to terms with the losses harsh captivity has left imprinted on their bodies, minds, and souls.
ISIL's 'legacy of terror' in Iraq: UN verifies over 200 mass graves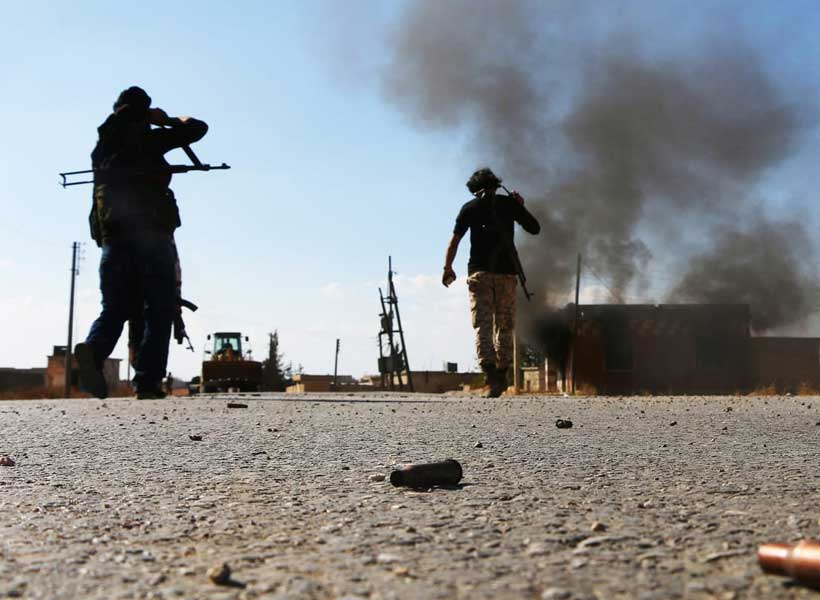 Investigators have uncovered more than 200 mass graves containing thousands of bodies in areas of Iraq formerly controlled by the Islamic State of Iraq and the Levant (ISIL/Da'esh), according to a United Nations human rights report out on Tuesday.
The Office of the UN High Commissioner for Human Rights (OHCHR) and the UN Assistance Mission in Iraq (UNAMI) said the 202 mass grave sites were found in governorates of Nineveh, Kirkuk, Salahuddin and Anbar in the north and western parts of the country – but there may be many more.
In the joint report, Unearthing Atrocities, the UN entities said the evidence gathered from the sites "will be central to ensuring credible investigations, prosecutions and convictions" in accordance with international due process standards.
Ján Kubiš, the top UN official in Iraq and the head of UNAMI, said that the mass grave sites "are a testament to harrowing human loss, profound suffering and shocking cruelty."
"Determining the circumstances surrounding the significant loss of life will be an important step in the mourning process for families and their journey to secure their rights to truth and justice," he added.
Between June 2014 and December 2017, ISIL seized large areas of Iraq, leading a campaign of widespread and systematic violations of international human rights and humanitarian law, "acts that may amount to war crimes, crimes against humanity, and possible genocide," the report states.
Traumatized families have the 'right to know'
The UNAMI-OHCHR report also documents the "significant challenges" families of the missing face in trying to find the fate of their loved ones.
At present, they must report to more than five separate authorities, a process that is both time-consuming and frustrating for traumatized families.
Michelle Bachelet, the UN High Commissioner for Human Rights, underscored that the families "have the right to know."
"ISIL's horrific crimes in Iraq have left the headlines but the trauma of the victims' families endures, with thousands of women, men and children still unaccounted for," she said.
"Their families have the right to know what happened to their loved ones. Truth, justice and reparations are critical to ensuring a full reckoning for the atrocities committed by ISIL."
Victim-centred approach needed
Among its recommendations, the report calls for a victim-centred approach and a transitional justice process that is established in consultation with, and accepted by, Iraqis, particularly those from affected communities.
It also urges a multidisciplinary approach to the recovery operations, with the participation of experienced specialists, including weapons contamination and explosives experts and crime scene investigators.
Alongside, it also calls on the international community to provide resources and technical support to efforts related to the exhumation, collection, transportation, storage and return of human remains to families, as well as their identification, particularly by helping strengthen the national Mass Graves Directorate.
The Islamic State's reviving scheme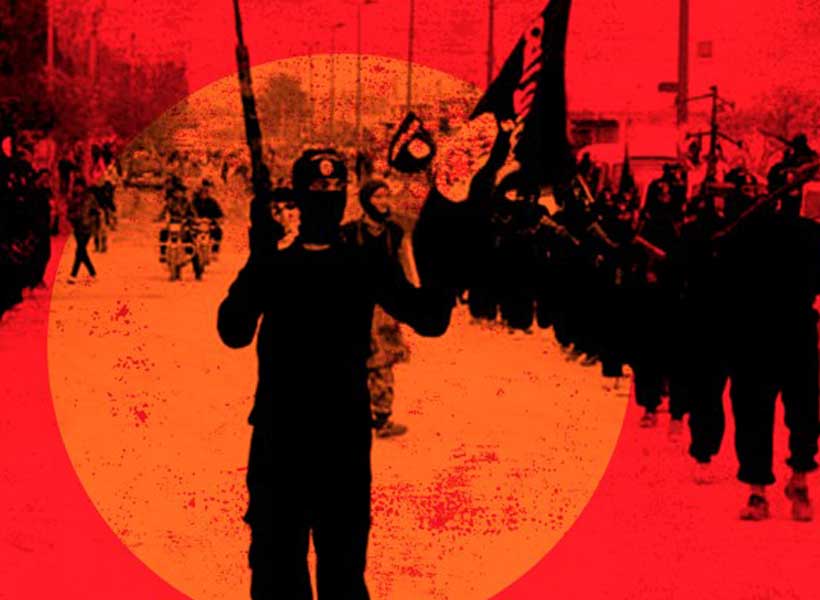 Despite the fact that ISIS lost 98 percent of its controlled territory, it is aiming for a reforming and coming back in the Sunni populated areas in Syria and Iraq. Due to the current war situation and its developed financial resource. ISIS used to relay on the territory under its control to collect billions of dollars through criminal activities such as taxation, extortion, robbery and the illegal sale of the curd oil. Now the group has shown its ability to collect money regardless of controlling large areas.
After the rise of ISIS in 2015 and the takeover of vast areas in Syria and Iraq, its budget estimation reached $6 billion, as a result, the Islamic State is considered as the wealthiest terrorist entity in the history. The question posed is how such a terrorist group budget could become equivalent to a state-nation budget? In 2015 the Islamic State main financial resources were; oil and gaze which gathered about 500$ million in 2015; taxation that generated approximately $360 million in the same year and finally; about $500 million robbed from bank vaults in Mosul.
Today the situation is different, the Islamic State has lost the majority of its territory. The global coalition had destroyed ISIS infrastructures in the Middle East as well as its communication routes and had killed the idea of the hegemonic Islamic caliphate in the region. Meanwhile, the Islamic State is struggling to control the last 2 percent of its territory. Therefore, its revenue stream from the main resources has been rapidly shrinking out.
As a result, ISIS no longer relies on the controlled territory for its financial survival. For example, ISIS leadership may have smuggled around $400 million out of Syria and Iraq. Laundering this money through fake entity is likely to occur especially in Turkey. Some other cash could be converted into valuable items and stockpiled to be used in the future.
The stockpile cash will provide the group with more than enough fund to continue as a clandestine terrorist movement with the ability to conduct campaigns of guerrilla warfare in the region. On the other hand, ISIS has supported its financial situation with a variety of funding portfolio. It has developed a range of criminal activities that do not require controlling territories such as kidnapping for ransom, drug smuggling and trafficking in antiquities.
Over the next years, the international community seeks to provide help for Syria and Iraq to recover. The reconstruction aid could provide an attractive target for the Islamic State and a possible financial boost to its comeback. It is possible that the Islamic State begins skimming off reconstruction contracts, the only way is to establish connections with the local officials which is not difficult for a terrorist entity with a huge amount of cash. Finally, the rise of the Iranian threats in the region reflects in many stakeholder's fears from an Iranian's control through Hezbollah over ISIS past territories. Therefore, a continuing support from regional states to the terrorist group is possible if ISIS adopts a suitable strategy to the supporters interests in the region.
The combination of the criminal activities, the reconstruction plan and the regional states financial support in the future will encourage the Islamic State to regroup and reorganize. For instance, in Kirkuk, the militants created a fake checkpoint to attack security forces earlier this year. Moreover, in Diyala and Saladin, sleeper cells activity began to hit back. The U.S. policy in the Middle East tends to view the war on terror as separate phases while jihadis consider it as one long war. Until the West recognize this, ISIS is likely to come over to repeat its strategy and to reviving the Islamic caliphate project in the future.
Religious radicalism as a trend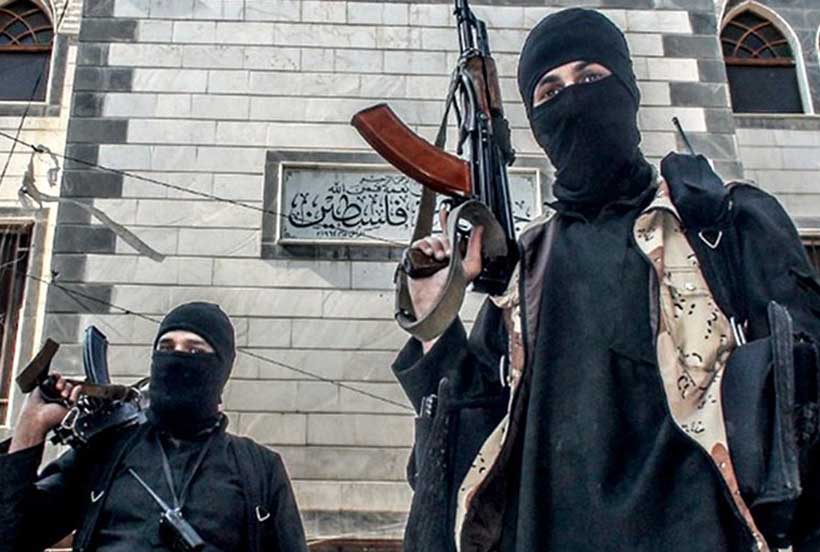 IN RECENT YEARS, much has been said about radicalism and its varied offshoots. True, the number of terrorist acts climbs up, the popularity of extreme right political forces grows, and the wave of left radical and anti-globalist movements, migration crises and international tension is rising. This is how everyday realities look in many countries of the world.
France is one of the European countries in which radical trends are only too obvious. At the 2017 presidential election, Marine Le Pen and Jean-Luc Mélenchon, two radical politicians who represented anti-establishment political movements, reaped 41% and 51% respectively of the votes cast by young voters aged between 18 and 24. On the whole, the Fifth Republic is getting accustomed to violence against the law and order structures, destruction of material assets during rallies, protest acts that keep lyceums and universities blocked for a long time, and rejection of republican values that looked unshakable not long ago. Today, when fifty years separate us from the May 1968 events, we can talk about "banalization of protests" not only among the groups on the margins of society but also among its law-abiding part.
Late in 2015, after a series of terrorist acts in France a group of scientists, mostly sociologists of the French National Center for Scientific Research (CNRS) and the Paris Institute of Political Studies (Sciences Po) launched a large-scale research project to identify the factors responsible for the spread of radical ideas among the younger generation. In April 2018, the results were published in a monograph The Temptation of Radicalism  one of the hits on the French book market.
The project is a unique one: for the first time, academic science turned its attention to the younger generation rather than to terrorist acts and those who commit them; it has become interested in the process of radicalization and the factors that plant the ideas of radicalism in the minds of high school students.
A vast, and most interesting, part of the book that deals with religious radicalism, one of the main objects of attention of the public and the media, offers two important conclusions that devalue the old and generally accepted opinions.
Sociologists have detected two component parts or two stages in religious radicalism: the "ideological" as devotion to the fundamentalist religious trends and "practical," the adepts of which are more than just religious fanatics – they justify violence for religious reasons.
The authors of the book under review who obviously prefer the term "religious absolutism" to "religious fundamentalism" have repeatedly pointed out that it is present in all world religions; the poll, however, revealed that religious absolutism was more typical of Muslim high school students.
Religion, or to be more exact, extreme Islamist trends combined with the male gender is the main factor of religious radicalization of the French youth.
This sociological study has demonstrated that the French national and confessional politics that for many years relied on the thesis that radicalization among the younger generation was caused by social and economic factors should be revised. This book made a great contribution to the broad and far from simple discussion of the place and role of Islam in French society, into which not only extreme right political movement are involved. In his speech of May 22, 2018, President of France "poured cold water" on the plan to shake up the banlieues devised by Jean-Louis Borloo. The president pointed out that more money poured into sensitive zones would not solve the main problem of radicalization.
first published in our partner International Affairs