Governments to Signal Support for IRENA Key Role in Global Energy Transformation
More than 1,100 representatives of governments from 150 countries will meet in Abu Dhabi to attend the Eighth Assembly of the International Renewable Energy Agency (IRENA), taking place on January 13-14. As the world's principal platform for international cooperation on renewable energy, the Assembly will provide strategic guidance to the work of the Agency for the next four years and position it to play a key role in driving the global energy transformation.
"As renewable energy costs decline, technology advances and deployment accelerates around the world, we are entering a new age of energy transformation, with renewable energy becoming a significant driver of economic growth, job creation, and socioeconomic development while also addressing climate change and reducing air pollution" said IRENA Director-General Adnan Z. Amin.
"At the IRENA Assembly, our global membership will set the direction of the Agency in the coming years and chart a roadmap for the energy system of the future – a future that will be increasingly decarbonised, decentralised and digitalized," he added.
Since 2013, more than USD 1 trillion has been invested in renewables globally and today the industry accounts for nearly 10 million jobs worldwide. As countries, cities and corporates drive progress towards a low-carbon energy system, the Assembly will  take stock of progress in renewables deployment, and the decarbonisation of the electricity system as well as end-use sectors such as heating, cooling and transportation.
President of the Assembly, and Minister of Industry, Energy and Mining for Uruguay, Ms. Carolina Cosse, said: "Uruguay is honored to preside over the eighth session of the Assembly of IRENA, an organisation that plays a central role in promoting renewable energy worldwide. Uruguay is proof that high shares of variable renewable energy can be successfully integrated into the energy mix.
"Just last year, 97 per cent of our electricity was generated by renewables, out of which 35 per cent came from wind, and over 60 per cent of our primary mix is renewable – mainly based on the use of biofuels," continued Minister Cosse. "This year marks our fifth without the need to import power, as well as increasing our exports to neighbouring countries. Our next challenge is to move forward on electric transportation and I believe Uruguay is ready to be the next regional platform where this technology can be developed and implemented."
Highlights of this year's Assembly include:
Release of the Agency's report on renewable energy power generation costs, tracking the degree to which costs competitiveness of renewable energy has entered an era of competitive advantage based on its strong business case.
Two high-level Ministerial Roundtables will identify concrete ways to accelerate investment in renewable energy and explore innovations and synergies between transport sector electrification and renewable energy.
Launch of the Global Commission on the Geopolitics of Energy Transformation which will examine how growing renewables deployment will impact geopolitical dynamics.
A two-day meeting of international legislators on renewable energy policy-making, including a day-long event with the UAE Federal National Council, which will discuss the role of renewables in advancing the implementation of the Sustainable Development Goals (SDGs) and in addressing climate change.
A high-level ministerial event that will seek to improve the capacity of small island developing states to develop and finance renewable energy projects.
Programmatic discussions will also take place on a range of topics including renewable energy policy, geothermal energy, scaling up solar PV, bioenergy for sustainable development, and renewable energy in the context of sustainable development and implementation of Nationally Determined Contributions to the Paris Agreement on climate.
Finally, the Abu Dhabi Fund for Development and IRENA will announce the recipients of funding allocated through the IRENA/ADFD Project Facility.
IRENA will also hold a one-of-a-kind art exhibition called Visions of Sustainability. Renowned sound artist Bill Fontana will present multimedia works on renewable energy created especially for the event, and sustainability thought leader William McDonough and initiator and pilot of Solar Impulse Bertrand Piccard will share their visions for a sustainable future.
Empowering "Smart Cities" toward net zero emissions
The world's cities can play a central role to accelerate progress towards clean, low-carbon, resilient and inclusive energy systems. This idea is recognized by climate and energy ministers from G20 nations who will meet under the presidency of Italy in Naples to focus on steps that national governments can take to support urban areas to deploy solutions and technologies to reduce emissions.
New technologies and increased connectivity, as well as the sheer scale of the world's metropolises, are opening up massive opportunities to optimise urban planning, improve services and extend access, while at the same time creating revenue streams, jobs and business ventures. In this context, the International Energy Agency developed a report at the request of the Italian G20 presidency to showcase the opportunities and challenges facing cities, and the actions that can be taken to support progress.
The IEA's Empowering Cities for a Net Zero Future builds on extensive consultations with over 125 leading experts and organisations, and presents case studies from 100 cities in 40 countries. The examples illustrate the wide range of opportunities and solutions that can help city-level authorities make full use of efficient and smart energy systems.
At the same time, urban agglomerations are incubators for cutting-edge technologies, and their density and size offer economies of scale that can cut the cost of infrastructure and innovation. This mix of factors puts cities at the leading edge to come up with creative solutions to climate and energy challenges.
And with growing urbanisation trends, the central role of cities will keep increasing. Cities today account for more than 50% of the planet's population, 80% of its economic output, two-thirds of global energy consumption and more than 70% of annual global carbon emissions. By 2050, more than 70% of the world's population will live in cities, resulting in a massive demand growth for urban energy infrastructure.
From smart streetlamps to self-cooling buildings to smart electric car chargers, investing in city-level action can provide the biggest carbon-mitigation return on investment and accelerate inclusive clean energy transitions.
The new report contains a set of high-level recommendations to accelerate energy transitions and leverage the full potential of cities to reduce emissions thanks to digitalisation.
By 2024, an anticipated 83 billion connected devices and sensors will be creating large, diverse datasets on a wide range of topics, such as energy consumption, air quality, and traffic patterns. Next-generation energy systems can leverage the data from these connected buildings, appliances and transportation systems to reduce energy consumption, improve grid stability and better manage city services.
For example, digital simulations can show how different designs, technologies and equipment affect energy demand pathways and associated costs. The LA100 study, conducted by the U.S. National Renewable Energy Laboratory, points the way towards achieving a 100% renewables-supplied city by 2045. The study simulates thousands of buildings, using aerial scans, customer adoption models as well as utility planning tools to ensure power system stability, and estimates that these measures would avoid between USD 472 million and USD 1.55 billion in distribution network investments.
The electricity consumed in street lighting globally is equivalent to Germany's total annual electricity consumption, and can constitute up to 65% of municipal electricity budgets. Yet only 3% of the globe's 320 million street lighting poles are smart enabled, even though smart street lighting can reduce electricity use by up to 80% by adjusting output based on ambient light levels and weather. Smart street lamps can also monitor traffic, pedestrian crossings, and noise and air pollution, as well as incorporate electric car chargers and cell phone infrastructure.

India, under its National Streetlighting Programme, has reduced peak energy demand by more than 1000 MW thanks to 10 million smart LED streetlights. Digitalisation can also help improve maintenance. In Italy, an app developed by Enel X allows citizens to report street lighting faults using their smartphones.
To reduce congestion and greenhouse gas emissions, Jakarta's Smart City initiative integrated public transport management and payment systems to help plan a more reliable, safe and affordable rapid bus transit system. Under PT JakLingko Indonesia, this comprehensive integration process increased the number of Transjakarta commuters from about 400 000 per day in December 2017 to just over 1 million per day in February 2020.
Vancouver, Canada, now requires every residential parking space in new developments to feature electricity outlets to charge electric vehicles. Meanwhile, digitalisation can shift around 60% of the generation capacity needed to charge these vehicles away from peak demand times. Smart traffic management systems can reduce congestion by 8%.
As economies recover from the Covid-19 pandemic, CO2 emissions are rebounding rapidly. The increase in global energy-related CO2 in 2021 could be the second largest in recorded history. Cities are the globe's economic engine, and the solutions they seek can transform the energy landscape by creating new synergies to reduce emissions, improve energy efficiency, enhance resilience and provide a cleaner prosperous future for us all. Strong international cooperation and collaboration can play a crucial role in this, notably through emerging knowledge-sharing networks that span cities and countries.
Western Indian Ocean region has declared 550,000 square kilometers as protected
The Western Indian Ocean region has declared 143* marine and coastal areas as protected – an area covering 553,163 square kilometers, representing 7 percent of the total Exclusive Economic Zone (EEZ) for the region – according to a new publication by the UN Environment Programme (UNEP)-Nairobi Convention and the Western Indian Ocean Marine Science Association.
The Marine Protected Areas Outlook, released today, indicates that almost half of the total area – an estimated 63 percent of the overall square kilometers – was brought under protection in the seven years since the 2015 adoption of Sustainable Development Goal 14.5, which committed countries to conserving at least 10 percent of their marine and coastal areas by 2020.
This Outlook examines the current and future status of Marine Protected Areas (MPAs) in Comoros, Kenya, France (in its Western Indian Ocean territories), Madagascar, Mauritius, Mozambique, Seychelles, South Africa, and Tanzania, emphasizing the increased commitment of countries to strengthen marine protection. In 2019 alone, Seychelles brought 30 percent of its Exclusive Economic Zone under protection, safeguarding the habitats of 2,600 species, while South Africa declared 20 new MPAs – enabling both countries to exceed the 10 percent target. Comoros has developed new MPA-specific legislation, while over three hundred Locally Managed Marine Areas – i.e., areas in which coastal communities shoulder the mantle of conservation – have been declared across the region.
The publication further documents the dozens of proposed MPAs currently under consideration by countries, which would cover an additional 50,000 square kilometers or more. Nevertheless, with only 7 percent of the region's total EEZ under protection, greater momentum and investments will be required by countries to reach the more ambitious target of 30 percent protection by 2030, as proposed under the Global Biodiversity Framework.
Although the ocean provides us with resources essential for survival, including food, employment, and even oxygen, the world is damaging and depleting it faster than ever. Soon, the region may no longer be able to count on the many jobs, health, and economic benefits – valued at 20.8 billion USD – that the Western Indian Ocean provides. Marine protected areas offer one of the best options to reverse these trends.
"A well-managed MPA can bring significant economic, social, and environmental benefits to a country," said Yamkela Mngxe, Acting Director of Integrated Projects and International Coordination in South Africa's Department of Forestry, Fisheries and the Environment. "They can increase food security by preventing the overexploitation of fish stocks; create and protect jobs in the tourism and fisheries sectors; build resilience to climate change; and protect species and habitats."
Though countries in the region have made significant strides in protecting its marine and coastal areas, the Outlook outlines best practices, challenges, and several opportunities to build on thisprogressto ensure the entire region meets future Global Biodiversity Framework targets on marine protected areas. The Outlook's assessment of the management effectiveness of MPAs indicates that MPA frameworks and institutions do not always function effectively. Nor is relevant legislation consistently implemented, due to financial or personnel capacity gaps; weak enforcement on MPA boundaries; and management decisions that are not guided by science.
Key recommendations from the Outlook therefore include:
The need for dedicated budgets for MPA management;
Adopting proactive law enforcement and compliance strategies to ensure MPA regulations and guidelines are being respected which could be informed by the best practices in fishery reserves like Mauritius, which have helped to restore fish stocks and protect biodiversity;
Incorporating research and monitoring programmes on biodiversity and ecosystems into decision-making in MPAs;
Strengthening community engagement in marine protection by implementing lessons learned by the MIHARI Network, which brings together more than 200 Locally Managed Marine Areas in Madagascar.
"The MPA Outlook comes at a time when the region has embarked on large-scale socio-economic developments that are equally exerting pressure on MPAs," said Hon. Flavien Joubert,Minister of Agriculture, Climate Change, and Environment of the Seychelles. "The Outlook thus provides some answers and innovative approaches to minimize the scale of negative impacts on MPAs."
The MPA Outlook concludes that by seizing the opportunities it presents, countries in the region can capitalize on this progress to safeguard the Western Indian Ocean's immense natural beauty and resources for generations to come – and sustain momentum towards achievement of the post 2020 biodiversity framework targets.
ADB Calls for Just, Equitable Transition Toward Net Zero in Asia and Pacific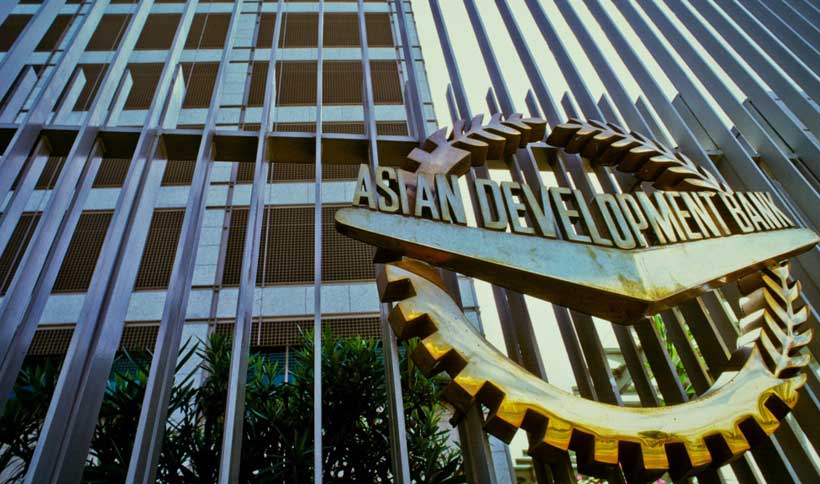 Asian Development Bank (ADB) President Masatsugu Asakawa today called for countries in Asia and the Pacific to take bold action to address climate change while ensuring fair and equitable economic growth amid the coronavirus disease (COVID-19) pandemic.
"The task of addressing climate change is not only urgent, but also inextricably linked to an inclusive and lasting recovery from the pandemic," said Mr. Asakawa at the Indonesian Ministry of Finance–ADB 2021 International Climate Conference. "With shared commitment and international cooperation, we can make the transition to net zero and achieve climate resilience, so that our region emerges stronger than before."
The one-day virtual conference attracted about 800 people from the public and private sectors, development partners, think tanks, and academia to discuss international good practices that can help ADB developing member countries transition to low-carbon, resilient economies and pursue a green, resilient, and inclusive recovery from the COVID-19 pandemic.
The event highlighted Indonesia's commitment to meeting its nationally determined contributions (NDCs) under the Paris Agreement, as well as steps it has taken to support the development of a low-carbon, resilient economy.
"Indonesia has mainstreamed climate change into our National Medium-Term Development Plan 2020–2024 and established a national Action Plan, both on mitigation and adaptation," said Indonesian Vice Minister of Finance Suahasil Nazara. "In the near future, we will use this recovery phase post-COVID-19 pandemic to pursue our climate and sustainability agenda." Indonesia will chair the G20 in 2022.
Asia and the Pacific is responsible for more than half of global greenhouse gas emissions. Recent analysis predicts that global energy-related CO2 emissions will grow by nearly 5% in 2021, as demand for coal, oil, and gas rebounds. About 80% of the growth in coal demand is expected to come from Asia.
The Paris Agreement aims to keep the rise in global temperatures to well below 2°C, preferably to 1.5°C, compared to pre-industrial levels. ADB's sovereign operations will be fully aligned with the goals of the Paris Agreement by 1 July 2023 and its nonsovereign operations by 1 July 2025. ADB will scale up investments in adaptation and resilience to at least $9 billion from 2019 to 2024 to support Asia and the Pacific's recovery from the COVID-19 pandemic. The measures will contribute to ADB's commitment to deliver $80 billion in climate finance between 2019 and 2030.
Mr. Asakawa said ADB will support Indonesia's transition toward a low-carbon, resilient economy and help the country meet its NDC targets. Strengthening resilience is one of the three focus areas in ADB's country partnership strategy for Indonesia. That includes climate change mitigation and adaptation and green recovery, as well as disaster risk management and finance.