Governments to Signal Support for IRENA Key Role in Global Energy Transformation
More than 1,100 representatives of governments from 150 countries will meet in Abu Dhabi to attend the Eighth Assembly of the International Renewable Energy Agency (IRENA), taking place on January 13-14. As the world's principal platform for international cooperation on renewable energy, the Assembly will provide strategic guidance to the work of the Agency for the next four years and position it to play a key role in driving the global energy transformation.
"As renewable energy costs decline, technology advances and deployment accelerates around the world, we are entering a new age of energy transformation, with renewable energy becoming a significant driver of economic growth, job creation, and socioeconomic development while also addressing climate change and reducing air pollution" said IRENA Director-General Adnan Z. Amin.
"At the IRENA Assembly, our global membership will set the direction of the Agency in the coming years and chart a roadmap for the energy system of the future – a future that will be increasingly decarbonised, decentralised and digitalized," he added.
Since 2013, more than USD 1 trillion has been invested in renewables globally and today the industry accounts for nearly 10 million jobs worldwide. As countries, cities and corporates drive progress towards a low-carbon energy system, the Assembly will  take stock of progress in renewables deployment, and the decarbonisation of the electricity system as well as end-use sectors such as heating, cooling and transportation.
President of the Assembly, and Minister of Industry, Energy and Mining for Uruguay, Ms. Carolina Cosse, said: "Uruguay is honored to preside over the eighth session of the Assembly of IRENA, an organisation that plays a central role in promoting renewable energy worldwide. Uruguay is proof that high shares of variable renewable energy can be successfully integrated into the energy mix.
"Just last year, 97 per cent of our electricity was generated by renewables, out of which 35 per cent came from wind, and over 60 per cent of our primary mix is renewable – mainly based on the use of biofuels," continued Minister Cosse. "This year marks our fifth without the need to import power, as well as increasing our exports to neighbouring countries. Our next challenge is to move forward on electric transportation and I believe Uruguay is ready to be the next regional platform where this technology can be developed and implemented."
Highlights of this year's Assembly include:
Release of the Agency's report on renewable energy power generation costs, tracking the degree to which costs competitiveness of renewable energy has entered an era of competitive advantage based on its strong business case.
Two high-level Ministerial Roundtables will identify concrete ways to accelerate investment in renewable energy and explore innovations and synergies between transport sector electrification and renewable energy.
Launch of the Global Commission on the Geopolitics of Energy Transformation which will examine how growing renewables deployment will impact geopolitical dynamics.
A two-day meeting of international legislators on renewable energy policy-making, including a day-long event with the UAE Federal National Council, which will discuss the role of renewables in advancing the implementation of the Sustainable Development Goals (SDGs) and in addressing climate change.
A high-level ministerial event that will seek to improve the capacity of small island developing states to develop and finance renewable energy projects.
Programmatic discussions will also take place on a range of topics including renewable energy policy, geothermal energy, scaling up solar PV, bioenergy for sustainable development, and renewable energy in the context of sustainable development and implementation of Nationally Determined Contributions to the Paris Agreement on climate.
Finally, the Abu Dhabi Fund for Development and IRENA will announce the recipients of funding allocated through the IRENA/ADFD Project Facility.
IRENA will also hold a one-of-a-kind art exhibition called Visions of Sustainability. Renowned sound artist Bill Fontana will present multimedia works on renewable energy created especially for the event, and sustainability thought leader William McDonough and initiator and pilot of Solar Impulse Bertrand Piccard will share their visions for a sustainable future.
Millions of Moscow residents manage their everyday lives through their smartphones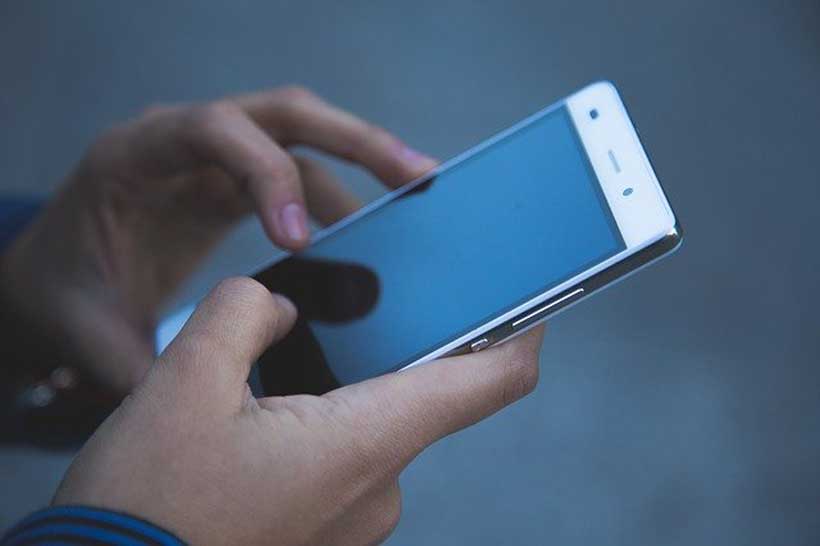 The creators of My Moscow, a mobile application of the Russian capital's urban services, have analysed how and why Muscovites use it. It turned out that, more often than not, the city's residents prefer to pay bills and submit water and electricity meter readings via their smartphone.
The mobile app appeared in the Russian capital at the beginning of 2019, and its first functions allowed to solve the simplest housing and utility services: to enter meter readings and pay bills. Since its launch, the app has already been downloaded more than three million times. Now it can be used to make an appointment with a doctor or for a COVID-19 test, get a referral for an antibody test and coronavirus vaccination, get information on children's school performance and even check the history of a car in Moscow before buying it. Muscovites appreciated the convenience of paying bills through the app service – in August 2021, the number of payments made online using a smartphone doubled. People pay utility bills, car fines, children's extracurricular activities – payment takes only a couple of minutes, and the Russian payment system allows making these transfers without commission. In addition, the My Moscow app has recently introduced a charity service, through which every user can donate money to verified foundations. Muscovites do not ignore the opportunity to help: since the launch of the function in the app, users have transferred 245,000 rubles to charity.
The city services app is constantly being updated: not only does it change the design or add new functions, but also integrates new technologies. In the near future, a voice assistant will be added to the My Moscow service. It is currently available to 40% of users in test mode, but by the end of the year, it will work in smartphones of all app owners. Voice assistant knows how to show homework and children's school schedule, dates of scheduled hot water outages, helps cancel a doctor's appointment, and answers popular questions, such as how to transfer a child to another school or get an international passport. The assistant is being actively trained, and by the end of the year it will help Muscovites to view electronic medical records, look at children's school grades, pay fines, receive data on utility and educational bills.
In October 2020, My Moscow mobile app won the silver prize in the Smart Sustainable City Awards of the World Organisation for Smart Sustainable Cities (WeGO) in the Government Efficiency category. In Russia, people actively use digital services to resolve everyday issues, and the experience of using the My Moscow app showed that 60% of city residents prefer to use these features specifically from a smartphone. Every month, app users access the digital city services more than 500,000 times, which is efficient and saves time in managing everyday life in the rhythm of the megacity.
Nigeria becomes the first country in Africa to roll out Digital Currency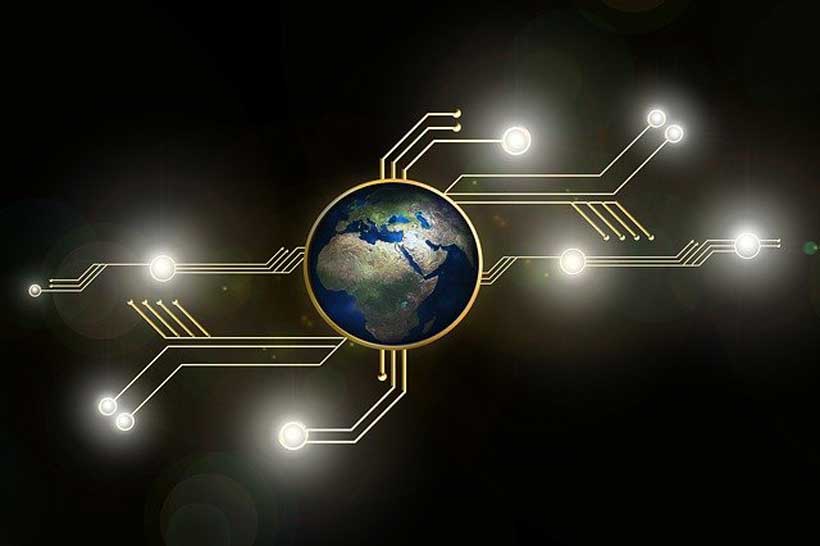 The Central Bank of Nigeria joined a growing list of emerging markets betting on digital money to cut transaction costs and boost participation in the formal financial system.
"Nigeria has become the first country in Africa, and one of the first in the world to introduce a digital currency to her citizens," President Muhammadu Buhari said in televised speech at the launch in Abuja, the capital. "The adoption of the central bank digital currency and its underlying technology, called blockchain, can increase Nigeria's gross domestic product by $29 billion over the next 10 years."
The International Monetary Fund projects GDP for Africa's largest economy to be $480 billion in 2021.
The issuance of the digital currency, called the eNaira, comes after the central bank earlier in February outlawed banks and financial institutions from transacting or operating in cryptocurrencies as they posed a threat to the financial system.
Since the launch of the eNaira platform, it's received more than 2.5 million daily visits, with 33 banks integrated on the platform, 500 million c ($1.2 million) successfully minted and more than 2,000 customers onboarded, central bank Governor Godwin Emefiele said at the launch.
Central bank digital currencies, or CBDCs, are national currency — unlike their crypto counterparts, such as Bitcoin and Ethereum, which are prized, in part, because they are not tied to fiat currency. The eNaira will complement the physical naira, which has weakened 5.6% this year despite the central bank's efforts to stabilize the currency.
"The eNaira and the physical naira will have the same value and will always exchange at one naira to one eNaira," Emefiele said.
The digital currency is expected to boost cross-border trade and financial inclusion, make transactions more efficient as well as improve monetary policy, according to the central bank.
"Alongside digital innovations, CBDCs can foster economic growth through better economic activities, increase remittances, improve financial inclusion and make monetary policy more effective," Buhari said. Digital money can also "help move many more people and businesses from the informal into the formal sector, thereby increasing the tax base of the country," he said.
The Central Bank of Nigeria in August selected Bitt Inc. as a technical partner to help create the currency that was initially due to be introduced on Oct. 1.
Nigeria joins the Bahamas and the Eastern Caribbean Central Bank in being among the first jurisdictions in the world to roll out national digital currencies. China launched a pilot version of its "digital renminbi" earlier this year. In Africa, nations from Ghana to South Africa are testing digital forms of their legal tender to allow for faster and cheaper money transactions, without losing control over their monetary systems.
Multilateralism 'struggling' to solve world challenges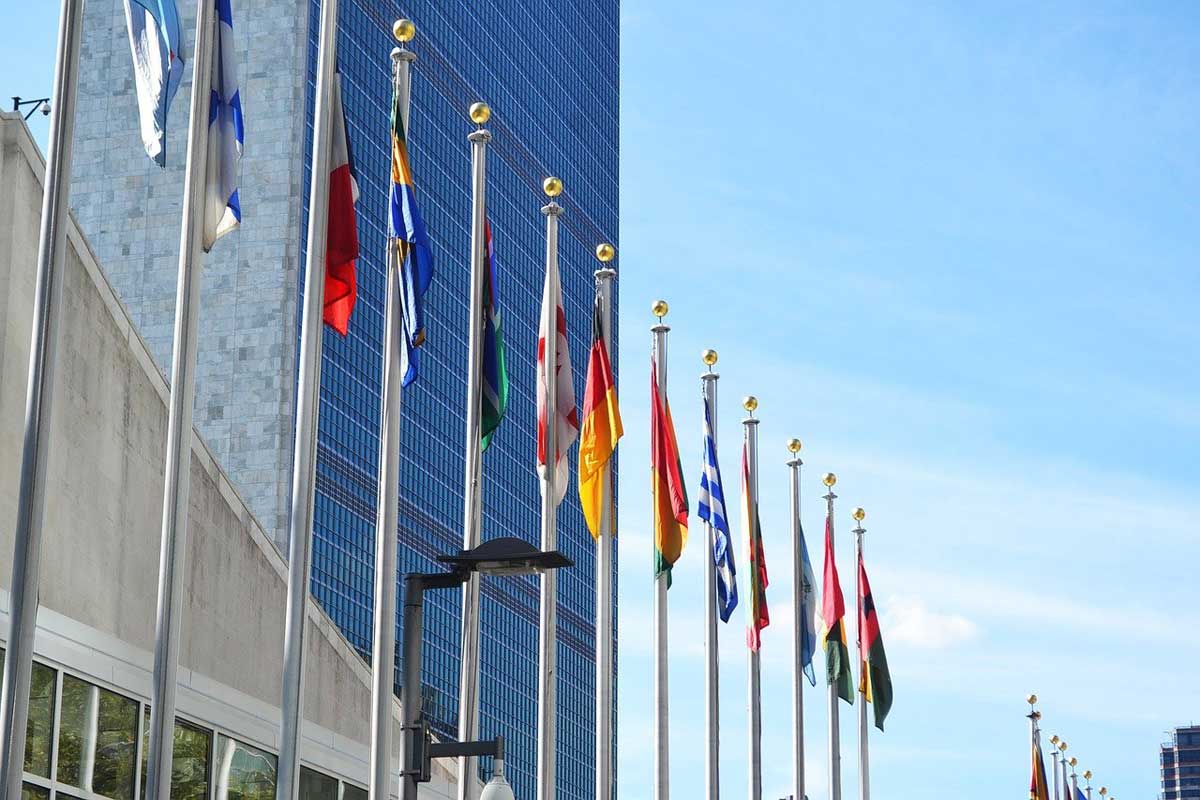 While multilateralism remains "committed to solving global challenges", the deputy UN chief said on Sunday, United Nations Day, it is "struggling to find the path to effective implementation".
"In the space of six months of the COVID-19 crisis, cooperation among the world's top scientists had developed vaccines and multilateralism had delivered a vehicle to ensure their distribution across the world – the COVAX facility", Deputy Secretary-General Amina Mohammed said at Expo 2020 in Dubai, United Arab Emirates.
"And yet today, we are still struggling to get the resources and cooperation required to ensure vaccine equity and to muster up a recovery that would put us on a better path".
'More to give'
In 2015, the landmark Paris Agreement and 2030 Agenda for Sustainable Development were established to deal decisively with the climate crisis and end poverty by 2030.
Yet, there have since been struggles to "translate global commitments and the goodwill of a host of stakeholders into national actions and international finance commensurate with the challenge", explained the deputy UN chief.
And although the world has the tools, knowledge and forums to prevent conflict, it continues as the planet experiences "the largest humanitarian crisis since the beginning of the second world war", she added.
"This points to an international order that is not yet capable of following through on its own best intentions", said Ms. Mohammed. "International cooperation and the United Nations have come a long way, but we have so much more to give".
Living the goals
With 192 nations represented, the deputy UN chief described the Expo is "an auspicious occasion" to mark 76 years of multilateralism, guided by the founding UN Charter.
"The focus of Expo 2020 on sustainability and connecting minds to change the future is at the heart of…Our Common Agenda…vision for ensuring that multilateralism ensures that we – as one human family – breakthrough together", said the UN official.
Against the backdrop of a global crisis of confidence, trust and collective action, she upheld the need for more effective multilateralism, renewed social contract, deepened solidarity, and stronger investments in youth – with the Sustainable Development Goals (SDGs) at its core.
"It is only through inclusion that we can renew our social contract and rebuild trust. And inclusion can only be achieved if we place our youth and women at the centre of the equation", Ms. Mohammed spelled out.
UN works toward 'decisive breakthrough'
As the UN climate conference (COP26) in Glasgow fast approaches, the world "must do better" at ensuring both women and young people are shaping "the critical decisions we need to make as a global society", argued the UN official.
"What gives me immense hope is that UN staff right across the world are dedicated to nothing more and nothing less than securing that decisive breakthrough", she stated.
From troubled corners like Afghanistan or Ethiopia to the world of diplomacy, common ground and solutions in New York or Geneva and from teams on the ground in Small Island States to UN Country Teams around the world, UN staff is working hard to achieve the Organization's aspirations.
And sustainability is not only a common theme in all pavilions but the SDGs are incorporated in many of the Expo's presentations and exhibits.
"Let us mark this day in full knowledge of the fact that the United Nations is not some abstract international organization but the will and commitment of the nations and peoples of the world to secure a better future", said the Deputy Secretary-General.
"And let us capitalize on the powerful opportunity Expo offers us to unite in solidarity to end poverty, protect the planet, secure peace and improve the lives of everyone, everywhere in this critical Decade of Action", she concluded.
Work together for peace
The Emirates Youth Symphony Orchestra also performing a special "Hymn to the United Nations", which was composed 50 years ago by legendary cellist, composer and conductor Pablo Casals to commemorate the UN's work on 24 October 1971.
"Our presence at Expo 2020 offers the opportunity to build awareness about and support for the SDGs, the importance of individual actions, solidarity, hope and engagement", said Maher Nasser, Commissioner-General of the UN at Expo 2020.
"To build a world in which everyone thrives in peace, dignity and equality on a healthy planet, we need to work together".