Governments to Signal Support for IRENA Key Role in Global Energy Transformation
More than 1,100 representatives of governments from 150 countries will meet in Abu Dhabi to attend the Eighth Assembly of the International Renewable Energy Agency (IRENA), taking place on January 13-14. As the world's principal platform for international cooperation on renewable energy, the Assembly will provide strategic guidance to the work of the Agency for the next four years and position it to play a key role in driving the global energy transformation.
"As renewable energy costs decline, technology advances and deployment accelerates around the world, we are entering a new age of energy transformation, with renewable energy becoming a significant driver of economic growth, job creation, and socioeconomic development while also addressing climate change and reducing air pollution" said IRENA Director-General Adnan Z. Amin.
"At the IRENA Assembly, our global membership will set the direction of the Agency in the coming years and chart a roadmap for the energy system of the future – a future that will be increasingly decarbonised, decentralised and digitalized," he added.
Since 2013, more than USD 1 trillion has been invested in renewables globally and today the industry accounts for nearly 10 million jobs worldwide. As countries, cities and corporates drive progress towards a low-carbon energy system, the Assembly will  take stock of progress in renewables deployment, and the decarbonisation of the electricity system as well as end-use sectors such as heating, cooling and transportation.
President of the Assembly, and Minister of Industry, Energy and Mining for Uruguay, Ms. Carolina Cosse, said: "Uruguay is honored to preside over the eighth session of the Assembly of IRENA, an organisation that plays a central role in promoting renewable energy worldwide. Uruguay is proof that high shares of variable renewable energy can be successfully integrated into the energy mix.
"Just last year, 97 per cent of our electricity was generated by renewables, out of which 35 per cent came from wind, and over 60 per cent of our primary mix is renewable – mainly based on the use of biofuels," continued Minister Cosse. "This year marks our fifth without the need to import power, as well as increasing our exports to neighbouring countries. Our next challenge is to move forward on electric transportation and I believe Uruguay is ready to be the next regional platform where this technology can be developed and implemented."
Highlights of this year's Assembly include:
Release of the Agency's report on renewable energy power generation costs, tracking the degree to which costs competitiveness of renewable energy has entered an era of competitive advantage based on its strong business case.
Two high-level Ministerial Roundtables will identify concrete ways to accelerate investment in renewable energy and explore innovations and synergies between transport sector electrification and renewable energy.
Launch of the Global Commission on the Geopolitics of Energy Transformation which will examine how growing renewables deployment will impact geopolitical dynamics.
A two-day meeting of international legislators on renewable energy policy-making, including a day-long event with the UAE Federal National Council, which will discuss the role of renewables in advancing the implementation of the Sustainable Development Goals (SDGs) and in addressing climate change.
A high-level ministerial event that will seek to improve the capacity of small island developing states to develop and finance renewable energy projects.
Programmatic discussions will also take place on a range of topics including renewable energy policy, geothermal energy, scaling up solar PV, bioenergy for sustainable development, and renewable energy in the context of sustainable development and implementation of Nationally Determined Contributions to the Paris Agreement on climate.
Finally, the Abu Dhabi Fund for Development and IRENA will announce the recipients of funding allocated through the IRENA/ADFD Project Facility.
IRENA will also hold a one-of-a-kind art exhibition called Visions of Sustainability. Renowned sound artist Bill Fontana will present multimedia works on renewable energy created especially for the event, and sustainability thought leader William McDonough and initiator and pilot of Solar Impulse Bertrand Piccard will share their visions for a sustainable future.
World Bank Supports Jobs, Skills Development and Digital Transformation in Ghana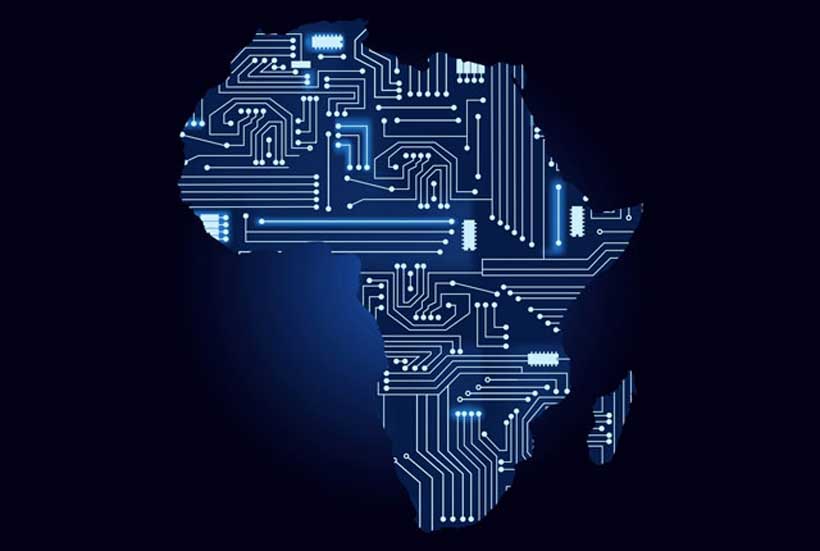 The World Bank's Board of Executive Directors approved $315 million from the International Development Association (IDA)* to support job creation, skills development and digital transformation in Ghana. This financing includes $200 million for the Ghana Jobs and Skills Project and an additional financing of $115 million for the eTransform Ghana Project.
"The two projects are aligned with the priorities of the Government's Coordinated Programme of Economic and Social Development and are even more relevant and timely in the current COVID-19 context. Restoring jobs and livelihoods for micro, small and medium enterprises is critical for promoting the economic recovery of the country and is at the heart Ghana's COVID-19 response," said Pierre Laporte, World Bank Country Director for Ghana.
The Jobs and Skills project will provide apprenticeship and entrepreneurship training to develop skills and assist apprentices with self-employment activities or help them secure employment opportunities and strengthen linkages to trade associations. The project will also provide training, grants, entrepreneurship activities to micro and small enterprises and help establish a functioning Ghana Labor Market Information System, a public database which aims to capture information on employers and workers and provide regular data and information on the jobs landscape in Ghana.
"In addition to supporting enterprises, the project will also upgrade district Public Employment Centers which have been mostly neglected, and also establish 16 additional centers across the country. Through these centers, it will provide information services to employers and job seekers for matching entrepreneurs and enterprises for enterprise development and job creation," said Iffath Anwar Sharif, World Bank Practice Manager for Social Protection and Jobs Global Practice.
The additional financing for the ongoing eTransform Ghana Project will improve the efficiency and coverage of government service delivery. Activities to be scaled up include digitization of archives and other public records; increase in internet bandwidth for district health centers and hospitals and other government services in 254 districts. The project will also provide computer labs and networking for enhanced remote learning in two new universities and in 200 senior high schools located in areas which do not currently have these facilities. Automation of the Judiciary, and the development of an integrated information management system for the Office of the Attorney General and the Ministry of Justice will reduce the need for face-to-face meetings and facilitate remote working. The scale-up of eProcurement to all government ministries, departments and agencies will ensure business continuity and reduce the requirement for physical travel.
"The project will help underpin a comprehensive COVID-19 digital response by increasing broadband provision in underserved parts of the country and preventing service disruptions," said Michel Rogy, World Bank Practice Manager, Digital Development for Africa and Middle East.
International community continues making progress against offshore tax evasion
The international community continues making tremendous progress in the fight against offshore tax evasion, as implementation of innovative transparency standards by the Global Forum on Transparency and Exchange of Information for Tax Purposes moves countries ever closer to the goal of eradicating banking secrecy for tax purposes.
Nearly 100 countries carried out automatic exchange of information in 2019, enabling their tax authorities to obtain data on 84 million financial accounts held offshore by their residents, covering total assets of EUR 10 trillion. This represents a significant increase over 2018 – the first year of such information exchange – where information on 47 million financial accounts was exchanged, representing EUR 5 trillion. The growth stems from an increase in the number of jurisdictions receiving information as well as a wider scope of information exchanged.
The Common Reporting Standard requires countries and jurisdictions to exchange financial account information from non-residents obtained from their financial institutions automatically on an annual basis, reducing the possibility for offshore tax evasion. Many developing countries have joined the process and more are expected to join in the coming years.
"Automatic exchange of information is a game changer," OECD Secretary-General Angel Gurría said on the eve of a plenary meeting of the OECD/G20 Inclusive Framework on BEPS. "This system of multilateral exchange created by the OECD and managed by the Global Forum is providing countries around the world, including many developing countries, with a wealth of new information, empowering their tax administrations to ensure that offshore accounts are being properly declared. Countries are going to raise much needed revenue, especially critical now in light of the current COVID-19 crisis, while moving closer to a world where there is nowhere left to hide."
Since the G20 declared an end to bank secrecy in 2009, the international community has made strong and ongoing progress in the fight against offshore tax evasion. Under the leadership of the Global Forum, which brings together 161 countries and jurisdictions committed to OECD tax standards, countries have ramped up global co-operation, first through exchange of information on request and through automatic exchange since 2017, implemented through more than 6,000 bilateral relationships worldwide in 2019 (4,500 in 2018).
The benefits were seen even before the exchanges began. A November 2019 OECD study shows that wider exchange of information driven by the Global Forum was associated with a global reduction in foreign-owned bank deposits in international financial centres (IFC) by 24% (USD 410 billion) between 2008 and 2019. Voluntary disclosure programmes, offshore tax investigations and related measures before the start of automatic exchange in 2017 and since then, have already led to the identification of more than 100 billion euros of additional tax revenues worldwide.
"The discovery of previously hidden accounts thanks to automatic exchange of information has and will lead to billions in additional tax revenues," Mr Gurría said. "The tremendous achievements of our tax transparency work prove that when we work together, we all win. International co-operation is a condition for success."
IsDB Group Private Sector Action Response to COVID-19: Webinar
The Islamic Development Bank Group in partnership with the UAE Ministry of Economy and Annual Investment Meeting, will conduct a live webinar entitled "IsDB Group Private Sector Action Response to COVID-19" on the 6th of July at 01:00 PM (KSA Time)to discuss the challenges facing the private sector and global economy during the COVID-19 outbreak.
The live session will also present the immediate joint action response of the IsDB Group Private Sector Entities namely, the Islamic Corporation for Insurance of Investments and Export Credits (ICIEC), Islamic Corporation for the Development of the Private Sector (ICD), and the International Islamic Trade Finance Corporation (ITFC), in order to overcome the COVID-19 pandemic.
The webinar will discuss the future outlook to overcome the COVID-19 pandemic. In addition, the webinar will highlight the IsDB Group's US$2.3 billion Strategic Preparedness and Response Programme for COVID-19 under its 3Rs approach "Respond, Restore and Restart".
The keynote speakers who will share their in-depth perspectives in the webinar are Mr. Ousama Kaissi, the Chief Executive Officer of the Islamic Corporation for the Insurance of Investment and Export Credit (ICIEC); Mr. Ayman Sejiny, the CEO & General Manager of the Islamic Corporation for the Development of the Private Sector (ICD), Eng. Hani Salem Sonbol, the Chief Executive Officer of the International Islamic Trade Finance Corporation (ITFC) and Ms. Cornelia Meyer, the Chairman & CEO of Meyer Resources.
Mr. Ousama Kaissi, the Chief Executive Officer of The Islamic Corporation for the Insurance of Investment and Export Credit (ICIEC) and one of the keynote speakers in the webinar, stated: "While the disruption to global trade and investment flows is unavoidable due to the unprecedented nature of the coronavirus pandemic, it is essential that institutions with the mandate and means to stabilize the trade ecosystem during the crisis heighten their efforts to do so. ICIEC is honoured to be a part of this webinar with the UAE Ministry of Economy and our IsDB Group peers in order to share how we are employing our multilateral insurance solutions toward the collective recovery of member countries."
"The private sector can play a pivotal and proactive role to close funding gaps in the COVID-19 response. It is capable to minimize short-term risks to employees and long-term costs to businesses and the economy as a whole. ICD will work closely with 100+ local and regional financial institutions in its network to provide necessary support so they can continue to fund private sector, particularly SMEs in affected sectors within the markets they operate in" stated Mr. Ayman Sejiny, the CEO of the Islamic Corporation for the Development of the Private Sector (ICD), and one of the keynote speakers in the webinar.
Eng. Hani Salem Sonbol, the Chief Executive Officer of the International Islamic Trade Finance Corporation (ITFC) and one of the keynote speakers in the webinar, stated: "Since the outbreak of the pandemic, ITFC has moved quickly to put in place emergency financing measures to ensure that member countries continue to receive the support needed. Our COVID-19 'Rapid Response Initiative' (RRI) has made US$ 300 million immediately available. This has facilitated the immediate access to medical equipment, the supply of staple foods and critical energy needs. Continuing to work closely with IsDB and partners, ITFC is moving forward with its Recovery Response Plan (RRP) with the provision of US$550 million for deployment over the next two years. The RRP is aimed at fixing the socio-economic damage which is expected to last longer than immediate impact of the virus; including the provision of lines of financing to fund the private sector and SMEs."
"It is a great privilege to be in collaboration with the UAE Ministry of Economy and Islamic Development Bank Group in organizing this live webinar session that will tackle the major challenges currently being confronted by the private sector and the global economy as a whole," Mr. Walid A. Farghal, Director General of the Annual Investment Meeting mentioned.
"The private sector is indispensable to economic growth. In fact, it contributes up to 90 per cent of employment and provides over 80 per cent of government revenues in developing countries. Thus, it is essential to highlight this huge initiative by the IsDB Group that enables the sectors adversely affected by COVID-19 to continue their business activities," he furthered.
During the webinar, 3 online initiatives will be launched jointly by IsDB Group Private Sector Entities and AIM. These initiatives will support the private sector, trade and exports in OIC member countries and will be focusing on:
Digital Country Presentations: to promote and showcase the investment and trade opportunities in OIC member countries which will serve as a virtual gathering and strategic innovative platform to support the investors, government agencies, private institutions, investment promotion agencies to discuss the best possible means to attract FDI.
Startups Virtual Pitch Competition: to connect Startups globallyand support them in meeting potential partners and investors from other parts of the world.
MADE IN…..SERIES:this digital platform is open to all SMEs who want to showcase and present their local products, project and services to international audience.
The webinar will gather more than 700 participants from multiple sectorsacross the globe such as government officials, Chairmen, Presidents & CEOs of local and international companies, multilateral and financial institutions, Chambers of Commerce & Industry, business associations, investment promotion agencies, individual investors, and entrepreneurs.
For further information, please refer to the following website (https://isdbg-psf.org/webinar)