Governments to Signal Support for IRENA Key Role in Global Energy Transformation
More than 1,100 representatives of governments from 150 countries will meet in Abu Dhabi to attend the Eighth Assembly of the International Renewable Energy Agency (IRENA), taking place on January 13-14. As the world's principal platform for international cooperation on renewable energy, the Assembly will provide strategic guidance to the work of the Agency for the next four years and position it to play a key role in driving the global energy transformation.
"As renewable energy costs decline, technology advances and deployment accelerates around the world, we are entering a new age of energy transformation, with renewable energy becoming a significant driver of economic growth, job creation, and socioeconomic development while also addressing climate change and reducing air pollution" said IRENA Director-General Adnan Z. Amin.
"At the IRENA Assembly, our global membership will set the direction of the Agency in the coming years and chart a roadmap for the energy system of the future – a future that will be increasingly decarbonised, decentralised and digitalized," he added.
Since 2013, more than USD 1 trillion has been invested in renewables globally and today the industry accounts for nearly 10 million jobs worldwide. As countries, cities and corporates drive progress towards a low-carbon energy system, the Assembly will  take stock of progress in renewables deployment, and the decarbonisation of the electricity system as well as end-use sectors such as heating, cooling and transportation.
President of the Assembly, and Minister of Industry, Energy and Mining for Uruguay, Ms. Carolina Cosse, said: "Uruguay is honored to preside over the eighth session of the Assembly of IRENA, an organisation that plays a central role in promoting renewable energy worldwide. Uruguay is proof that high shares of variable renewable energy can be successfully integrated into the energy mix.
"Just last year, 97 per cent of our electricity was generated by renewables, out of which 35 per cent came from wind, and over 60 per cent of our primary mix is renewable – mainly based on the use of biofuels," continued Minister Cosse. "This year marks our fifth without the need to import power, as well as increasing our exports to neighbouring countries. Our next challenge is to move forward on electric transportation and I believe Uruguay is ready to be the next regional platform where this technology can be developed and implemented."
Highlights of this year's Assembly include:
Release of the Agency's report on renewable energy power generation costs, tracking the degree to which costs competitiveness of renewable energy has entered an era of competitive advantage based on its strong business case.
Two high-level Ministerial Roundtables will identify concrete ways to accelerate investment in renewable energy and explore innovations and synergies between transport sector electrification and renewable energy.
Launch of the Global Commission on the Geopolitics of Energy Transformation which will examine how growing renewables deployment will impact geopolitical dynamics.
A two-day meeting of international legislators on renewable energy policy-making, including a day-long event with the UAE Federal National Council, which will discuss the role of renewables in advancing the implementation of the Sustainable Development Goals (SDGs) and in addressing climate change.
A high-level ministerial event that will seek to improve the capacity of small island developing states to develop and finance renewable energy projects.
Programmatic discussions will also take place on a range of topics including renewable energy policy, geothermal energy, scaling up solar PV, bioenergy for sustainable development, and renewable energy in the context of sustainable development and implementation of Nationally Determined Contributions to the Paris Agreement on climate.
Finally, the Abu Dhabi Fund for Development and IRENA will announce the recipients of funding allocated through the IRENA/ADFD Project Facility.
IRENA will also hold a one-of-a-kind art exhibition called Visions of Sustainability. Renowned sound artist Bill Fontana will present multimedia works on renewable energy created especially for the event, and sustainability thought leader William McDonough and initiator and pilot of Solar Impulse Bertrand Piccard will share their visions for a sustainable future.
Burkina Faso 'one step short of famine'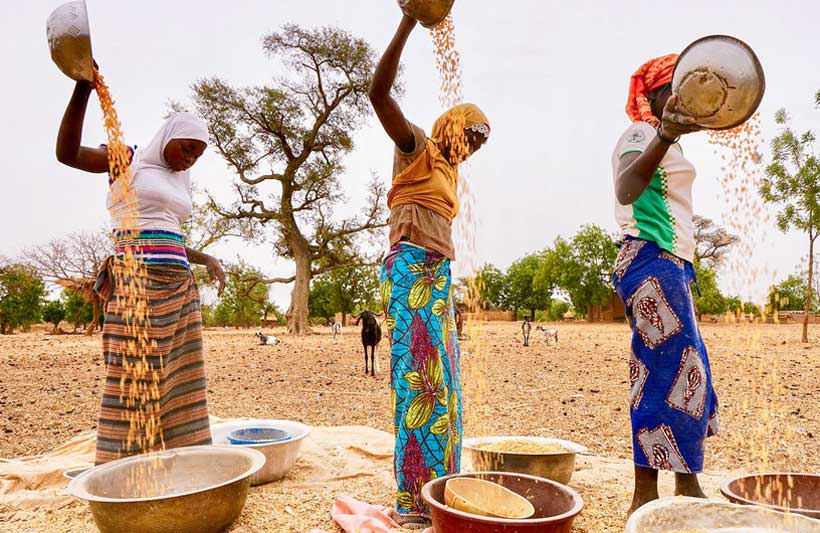 Unless access is urgently granted to humanitarian organizations, thousands in the Central Sahel will be "pushed into further destitution", the UN emergency food relief agency warned on Monday.
Ahead of Tuesday's High-Level Ministerial Conference on the Central Sahel in the Danish capital Copenhagen, the World Food Programme (WFP) sounded the alarm that catastrophic levels of hunger could hit parts of Burkina Faso, Mali and Niger.
'Tragic' food insecurity spike
Violence and insecurity have pushed 7.4 million people in the Central Sahel region of West Africa into acute hunger, according to WFP.
Additionally, the number of internally displaced people has risen from 70,000 two years ago to nearly 1.6 million today – including over 288,000 in Mali, more than 265,000 in Niger and over one million in Burkina Faso, which is now home to the world's fastest growing displacement crisis.
"When we can't get to vulnerable communities, we're seeing tragic spikes in food insecurity", said Chris Nikoi, WFP Regional Director for West Africa.
He explained that "dreadful violence and conflict" in parts of northern Burkina Faso have left over ten thousand people there "one step short of famine".
"The world cannot wait to take action until children, women and men have died", stressed the WFP official.
Food deliveries on the way
As the delivery efforts of humanitarian organizations have been jeopardized by worsening conflict and insecurity, life-saving assistance to the neediest communities has become inaccessible.
Moreover, aid workers are increasingly targeted by non-State armed groups in Burkina Faso, Mali and Niger.
WFP, which was recently awarded the 2020 Nobel Peace Prize, is urging conference participants to find ways for organisations to engage with communities and all actors on the ground to open safe passageways for humanitarian assistance to reach those in need.
A worrying outlook
Meanwhile, in response to the deepening crisis and growing needs, WFP has continued to ramp up lifesaving assistance, reaching more than 3.4 million people in August alone.
In scaling up to meet the growing needs in Burkina Faso, WFP worried about its financial outlook.
The UN agency has already been forced to reduce rations from July and risks, by next month, a break for emergency assistance to displaced people who – having fled their homes, farms and jobs – have no other options.
Building resilience 
At the same time, WFP is working to strengthen resilience-building support for at-risk communities.
Its interventions include rehabilitating community assets, improving degraded land, feeding students, and community-based nutrition activities, to prevent and treat malnutrition.
Since 2018, more than one million people have benefitted from WFP's integrated resilience activities in Niger, Mali and Burkina Faso.
Humanitarian event
The UN is co-hosting the conference in Denmark along with Germany and the European Union.
It will feature on Tuesday, a ministerial round table that follows up on a virtual 8 September meeting, focused on forward-looking plans relating to humanitarian action, development and peace efforts, among other things.
EU steps up support for Africa's Central Sahel countries
European Union, Denmark and Germany and the United Nations co-host a virtual Ministerial Roundtable on Africa's Central Sahel region, with the participation of donors and international organisations, as well as the countries concerned: Burkina Faso, Mali and Niger. The event will discuss longer-term perspectives for countries in the region to overcome the spiral of violence and humanitarian crises they are currently facing. It also aims at mobilising support for the region, especially as coronavirus pandemic increases humanitarian needs.
Representing the EU at the event, Janez Lenarčič, Commissioner for Crisis Management, will pledge a total of €43.6 million on behalf of the EU to the three countries in the Central Sahel region for the rest of 2020.
Janez Lenarčič, said: "Throughout recent years, the EU has been particularly committed to the Sahel and international support provided has been significant. Yet, the security, social and humanitarian situation in Central Sahel is only deteriorating. In face of this dramatically worsening situation, together – the international community and the governments concerned – we must do better, more and act fast. Only by addressing the deep-rooted causes can we succeed in providing a better life to the people caught in the crises afflicting the region."
Jutta Urpilainen, Commissioner for International Partnerships said: "Today's conference is a very clear sign of our solidarity towards the Sahel region and its people. Our €20 million support to the World Food Programme will help the most vulnerable in Burkina Faso, Mali and Niger, and especially pregnant and breastfeeding women and young children. We hope to assist 65,000 people next year with this project. If we all join forces along the peace-development-humanitarian nexus and our partner countries take responsibility for improving governance and reforms, I am convinced that we can make a difference for the people in the Sahel. Team Europe will keep on supporting the people of Sahel."
The EU's pledge consists of:
€23.6 million in funding for humanitarian actions in Burkina Faso, Mali and Niger.
€20 million in development funding to address the food crisis afflicting the Central Sahel region, in cooperation with the World Food Programme.
Overall, EU and the EU Member States have mobilised around €8 billion since 2014 to help stabilise the Sahel region.
Background
Burkina Faso, Mali and Niger are at the core of one of the world's fastest growing humanitarian crises created by a combination of conflict, climatic changes and poverty. It is estimated that a staggering 13.4 million people across the Central Sahel are in need of humanitarian assistance.
In 2020, the EU has mobilised a total €84.6 million in humanitarian assistance for Central Sahel countries, including the amount that will be pledged today. In June 2020, the EU also organised two EU Humanitarian Air Bridge flights to Burkina Faso, carrying 26 tonnes of humanitarian supplies and equipment needed for the coronavirus response in the country.
Since 2014, the EU has invested more than €3.4 billion in development cooperation for the three Central Sahel countries Burkina Faso, Mali and Niger, with the objective to strengthen the capacities of the state in the long term, while providing a short and medium-term response to the needs of the most vulnerable population. The investments covered a broad range of areas: from security; good governance; transparency; public finance; the respect of human rights to basic social services (education, food security and health).
Lao PDR: Poverty Continues to Decline but Progress under Threat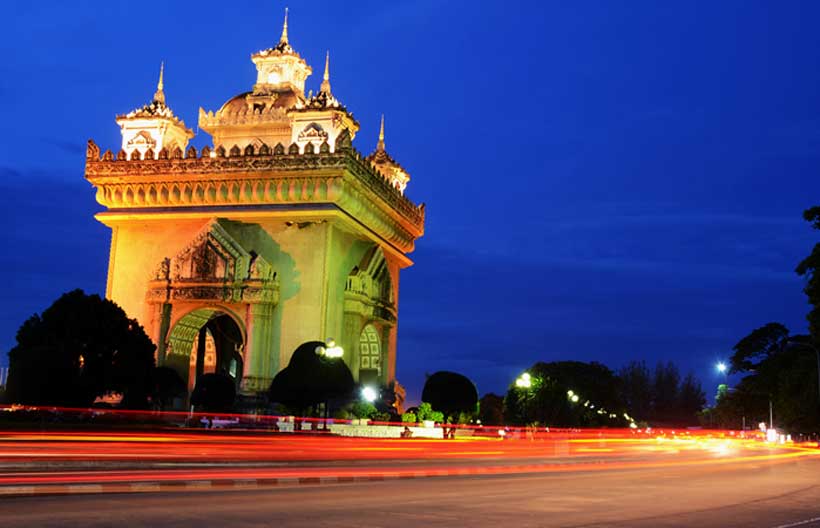 Lao PDR has made remarkable progress in reducing poverty over the past 25 years, with the proportion of the population living in poverty falling by more than half, from 46 percent in 1993 to 18 percent in 2019. The finding comes from two reports just released by the Lao Statistics Bureau and the World Bank. But the good news comes with a caveat: some of the gains made against poverty could be erased by the impact of the COVID-19 pandemic on the Lao economy.
The Poverty Profile in Lao PDR is based on the latest Lao Expenditure and Consumption Survey (LECS), carried out nationwide in 2018-19. The report was launched along with the Poverty Assessment 2020: Catching Up and Falling Behind, which analyses thesurvey data in more depth and explores the factors behind emerging trends. Data from the LECS shows that the national poverty headcount rate declined by 6.3 percent over six years, from 24.6 percent in 2013 to 18.3 percent in 2019. This means, however, that almost a fifth of Lao people are still living on incomes below the 2019 national poverty rate of 9,364 kip (US$1) per day.
"Rising farm incomes and remittances have helped people in different parts of the country escape poverty", says Mme Phonesaly Souksavath, Head of the Lao Statistics Bureau. "Rural areas have narrowed the poverty gap with urban areas, where poverty has fallen less quickly. Poverty declined notably in the south, thanks to cash crop production, and in the north, where employment opportunities have become more common".
At the same time, several factors have slowed down poverty reduction in different regions, with a scarcity of jobs outside the agricultural sector leading to an overall increase in inequality. Wages have increased by almost 60 percent for those with jobs, but many people have not been able to access the opportunities provided by employment. This is especially true in the central provinces, where poverty reduction has stalled.
"The data shows that most of the families under the poverty line share one or more characteristics: their head of household is from an ethnic minority group, has a low level of education, or has no access to employment," says Nicola Pontara, World Bank Country Manager for Lao PDR. "Government policies have helped narrow geographical income gaps. However, not enough jobs are being created to distribute the benefits of economic growth equitably".
According to both the Statistics Bureau and the World Bank, the economic effects of COVID-19 pose a severe challenge to efforts to end poverty in Laos. The pandemic has brought an unprecedented employment shock, putting pressure on an already-weak job market. At the same time the return of migrant workers, particularly from Thailand, has led to a substantial fall in remittances. The Poverty Assessment report estimates that poverty will increase by 1.4 to 3.1 percent in 2020, compared to the 0.6 percent decline that would have been expected with no COVID-19. Given these challenges, a broad set of interventions, targeting different groups of the poor, will be required to restore poverty reduction momentum in Lao PDR.