Global Economy to Edge Up to 3.1 percent in 2018 but Future Potential Growth a Concern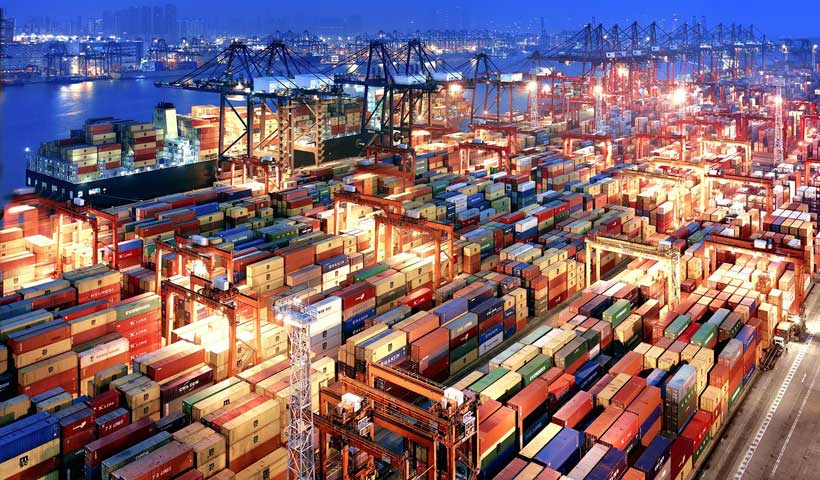 The World Bank forecasts global economic growth to edge up to 3.1 percent in 2018 after a much stronger-than-expected 2017, as the recovery in investment, manufacturing, and trade continues, and as commodity-exporting developing economies benefit from firming commodity prices.
However, this is largely seen as a short-term upswing. Over the longer term, slowing potential growth—a measure of how fast an economy can expand when labor and capital are fully employed—puts at risk gains in improving living standards and reducing poverty around the world, the World Bank warns in its January 2018 Global Economic Prospects.
Growth in advanced economies is expected to moderate slightly to 2.2 percent in 2018, as central banks gradually remove their post-crisis accommodation and as an upturn in investment levels off. Growth in emerging market and developing economies as a whole is projected to strengthen to 4.5 percent in 2018, as activity in commodity exporters continues to recover.
"The broad-based recovery in global growth is encouraging, but this is no time for complacency," World Bank Group President Jim Yong Kim said. "This is a great opportunity to invest in human and physical capital. If policy makers around the world focus on these key investments, they can increase their countries' productivity, boost workforce participation, and move closer to the goals of ending extreme poverty and boosting shared prosperity."
2018 is on track to be the first year since the financial crisis that the global economy will be operating at or near full capacity. With slack in the economy expected to dissipate, policymakers will need to look beyond monetary and fiscal policy tools to stimulate short-term growth and consider initiatives more likely to boost long-term potential.
The slowdown in potential growth is the result of years of softening productivity growth, weak investment, and the aging of the global labor force. The deceleration is widespread, affecting economies that account for more than 65 percent of global GDP. Without efforts to revitalize potential growth, the decline may extend into the next decade, and could slow average global growth by a quarter percentage point and average growth in emerging market and developing economies by half a percentage point over that period.
"An analysis of the drivers of the slowdown in potential growth underscores the point that we are not helpless in the face of it," said World Bank Senior Director for Development Economics, Shantayanan Devarajan. "Reforms that promote quality education and health, as well as improve infrastructure services could substantially bolster potential growth, especially among emerging market and developing economies.  Yet, some of these reforms will be resisted by politically powerful groups, which is why making this information about their development benefits transparent and publicly available is so important."
Risks to the outlook remain tilted to the downside. An abrupt tightening of global financing conditions could derail the expansion. Escalating trade restrictions and rising geopolitical tensions could dampen confidence and activity. On the other hand, stronger-than-anticipated growth could also materialize in several large economies, further extending the global upturn.
"With unemployment rates returning to pre-crisis levels and the economic picture brighter in advanced economies and the developing world alike, policymakers will need to consider new approaches to sustain the growth momentum," said World Bank Development Economics Prospects Director Ayhan Kose. "Specifically, productivity-enhancing reforms have become urgent as the pressures on potential growth from aging populations intensify."
In addition to exploring developments at the global and regional levels, the January 2018 Global Economic Prospects takes a close look at the outlook for potential growth in each of the six global regions; lessons from the 2014-2016 oil price collapse; and the connection between higher levels of skill and education and lower levels of  inequality in emerging market and developing economies.
Regional Summaries
East Asia and Pacific: Growth in the region is forecast to slip to 6.2 percent in 2018 from an estimated 6.4 percent in 2017. A structural slowdown in China is seen offsetting a modest cyclical pickup in the rest of the region. Risks to the outlook have become more balanced. Stronger-than-expected growth among advanced economies could lead to faster-than-anticipated growth in the region. On the downside, rising geopolitical tension, increased global protectionism, an unexpectedly abrupt tightening of global financial conditions, and steeper-than-expected slowdown in major economies, including China, pose downside risks to the regional outlook. Growth in China is forecast to moderate to 6.4 percent in 2018 from 6.8 percent in 2017. Indonesia is forecast to accelerate to 5.3 percent in 2018 from 5.1 percent in 2017.
Europe and Central Asia: Growth in the region is anticipated to ease to 2.9 percent in 2018 from an estimated 3.7 percent in 2017. Recovery is expected to continue in the east of the region, driven by commodity exporting economies, counterbalanced by a gradual slowdown in the western part as a result of moderating economic activity in the Euro Area. Increased policy uncertainty and a renewed decline in oil prices present risks of lower-than-anticipated growth. Russia is expected to expand by 1.7 percent in 2018, unchanged from its estimated growth rate in 2017. Turkey is projected to moderate to 3.5 percent this year from 6.7 percent in the year just ended.
Latin America and the Caribbean: Growth in the region is projected to advance to 2 percent in 2018, from an estimated 0.9 percent in 2017. Growth momentum is expected to gather as private consumption and investment strengthen, particularly among commodity-exporting economies. Additional policy uncertainty, natural disasters, a rise in trade protectionism in the United States, or further deterioration of domestic fiscal conditions could throw growth off course.  Brazil is expected to pick up to 2 percent in 2018, from an estimated 1 percent in 2017. Mexico is anticipated to accelerate to 2.1 percent this year, from an estimated 1.9 percent last year.
Middle East and North Africa: Growth in the region is expected to jump to 3 percent in 2018 from 1.8 percent in 2017. Reforms across the region are expected to gain momentum, fiscal constraints are expected to ease as oil prices stay firm, and improved tourism is anticipated to support growth among economies that are not dependent on oil exports. Continued geopolitical conflicts and oil price weakness could set back economic growth. Growth in Saudi Arabia is forecast to accelerate to 1.2 percent in 2018 from 0.3 percent in 2017, while growth is anticipated to pick up to 4.5 percent in the Arab Republic of Egypt in FY 2018 from 4.2 percent last year.
South Asia: Growth in the region is forecast to accelerate to 6.9 percent in 2018 from an estimated 6.5 percent in 2017. Consumption is expected to stay strong, exports are anticipated to recover, and investment is on track to revive as a result of policy reforms and infrastructure upgrades. Setbacks to reform efforts, natural disasters, or an upswing in global financial volatility could slow growth. India is expected to pick up to a 7.3 percent rate in fiscal year 2018/19, which begins April 1, from 6.7 percent in FY 2017/18. Pakistan is anticipated to accelerate to 5.8 percent in FY 2018/19, which begins July 1, from 5.5 percent in FY 2017/18.
Sub-Saharan Africa: Growth in the region is anticipated to pick up to 3.2 percent in 2018 from 2.4 percent in 2017. Stronger growth will depend on a firming of commodity prices and implementation of reforms. A drop in commodity prices, steeper-than-anticipated global interest rate increases, and inadequate efforts to ameliorate debt dynamics could set back economic growth. South Africa is forecast to tick up to 1.1 percent growth in 2018 from 0.8 percent in 2017. Nigeria is anticipated to accelerate to a 2.5 percent expansion this year from 1 percent in the year just ended.
International action can scale up hydrogen to make it a key part of a clean and secure energy future
The world has an important opportunity to tap into hydrogen's vast potential to become a critical part of a more sustainable and secure energy future, the International Energy Agency said in a major new report today.
The in-depth study, which analyses hydrogen's current state of play and offers guidance on its future development, is being launched by Dr Fatih Birol, the IEA's Executive Director, alongside Mr Hiroshige Seko, Japan's Minister of Economy, Trade and Industry, on the occasion of the meeting of G20 energy and environment ministers in Karuizawa, Japan. The report – The Future of Hydrogen: Seizing Today's Opportunities – finds that clean hydrogen is currently receiving strong support from governments and businesses around the world, with the number of policies and projects expanding rapidly.
Hydrogen can help to tackle various critical energy challenges, including helping to store the variable output from renewables like solar PV and wind to better match demand. It offers ways to decarbonise a range of sectors – including long-haul transport, chemicals, and iron and steel – where it is proving difficult to meaningfully reduce emissions. It can also help to improve air quality and strengthen energy security.
A wide variety of fuels are able to produce hydrogen, including renewables, nuclear, natural gas, coal and oil. Hydrogen can be transported as a gas by pipelines or in liquid form by ships, much like liquefied natural gas (LNG). It can also be transformed into electricity and methane to power homes and feed industry, and into fuels for cars, trucks, ships and planes.
"Hydrogen is today enjoying unprecedented momentum, driven by governments that both import and export energy, as well as the renewables industry, electricity and gas utilities, automakers, oil and gas companies, major technology firms and big cities," Dr Birol said. "The world should not miss this unique chance to make hydrogen an important part of our clean and secure energy future."
To build on this momentum, the IEA report offers seven key recommendations to help governments, companies and other stakeholders to scale up hydrogen projects around the world. These include four areas where actions today can help to lay the foundations for the growth of a global clean hydrogen industry in the years ahead:
Making industrial ports the nerve centres for scaling up the use of clean hydrogen;
Building on existing infrastructure, such as natural gas pipelines;
Expanding the use of hydrogen in transport by using it to power cars, trucks and buses that run on key routes;
Launching the hydrogen trade's first international shipping routes.
The report notes that hydrogen still faces significant challenges. Producing hydrogen from low-carbon energy is costly at the moment, the development of hydrogen infrastructure is slow and holding back widespread adoption, and some regulations currently limit the development of a clean hydrogen industry.
Today, hydrogen is already being used on an industrial scale, but it is almost entirely supplied from natural gas and coal. Its production, mainly for the chemicals and refining industries, is responsible for 830 million tonnes of CO2 emissions per year. That's the equivalent of the annual carbon emissions of the United Kingdom and Indonesia combined.
Reducing emissions from existing hydrogen production is a challenge but also represents an opportunity to increase the scale of clean hydrogen worldwide. One approach is to capture and store or utilise the CO2 from hydrogen production from fossil fuels. There are currently several industrial facilities around the world that use this process, and more are in the pipeline, but a much greater number is required to make a significant impact.
Another approach is for industries to secure greater supplies of hydrogen from clean electricity. In the past two decades, more than 200 projects have started operation to convert electricity and water into hydrogen to reduce emissions – from transport, natural gas use and industrial sectors – or to support the integration of renewables into the energy system.
Expanding the use of clean hydrogen in other sectors – such as cars, trucks, steel and heating buildings – is another important challenge. There are currently around 11,200 hydrogen-powered cars on the road worldwide. Existing government targets call for that number to increase dramatically to 2.5 million by 2030.
Policy makers need to make sure market conditions are well adapted for reaching such ambitious goals. The recent successes of solar PV, wind, batteries and electric vehicles have shown that policy and technology innovation have the power to build global clean energy industries.
As the world's leading energy authority covering all fuels and all technologies, the IEA is ideally placed to help to shape global policy on hydrogen.
"We are very proud to have been able to use the breadth and depth of the IEA's energy expertise to carry out the rigorous analysis for this study in collaboration with governments, industry and academic researchers," said Dr Birol. "We are grateful to Japan, through its presidency of the G20, for requesting that we carry out this report, which recommends immediate, pragmatic steps to foster hydrogen's development."
Beyond this report, the IEA will remain focused on hydrogen, further expanding our expertise in order to monitor progress and provide guidance on technologies, policies and market design. The IEA will continue to work closely with governments and all other stakeholders to support efforts to make the most out of hydrogen's great potential.
Oil Market Report: 2020 vision
In this Report, we publish our first outlook for 2020. As we do so, volatility has returned to oil markets with a dramatic sell-off in late May seeing Brent prices fall from $70/bbl to $60/bbl. Until recently, the focus has been on the supply side with the familiar list of uncertainties – Iran, Venezuela, Libya, and the Vienna Agreement – lifting Brent prices above $70/bbl in early April and keeping them there until late May. Not that supply concerns have gone away: yesterday oil prices initially increased by 4% on news of the attacks on two tankers in the Gulf of Oman, before easing back slightly.
Now, the main focus is on oil demand as economic sentiment weakens. In May, the OECD published an outlook for global GDP growth for 2019 of 3.2%, lower than our previous assumption. World trade growth has fallen back to its slowest pace since the financial crisis ten years ago, according to data from the Netherlands Bureau of Economic Policy Analysis and various purchasing managers' indices.
The consequences for oil demand are becoming apparent. In 1Q19, growth was only 0.3 mb/d versus a very strong 1Q18, the lowest for any quarter since 4Q11. The main weakness was in OECD countries where demand fell by a significant 0.6 mb/d, spread across all regions. There were various factors: a warm winter in Japan, a slowdown in the petrochemicals industry in Europe, and tepid gasoline and diesel demand in the United States, with the worsening trade outlook a common theme across all regions. In contrast, the non-OECD world saw demand rise by 0.9 mb/d, although recent data for China suggest that growth in April was a lacklustre 0.2 mb/d. In 2Q19, we see global demand growth 0.1 mb/d lower than in last month's Report. For now though, there is optimism that the latter part of this year and next year will see an improved economic picture. The OECD sees global GDP growth rebounding to 3.4% in 2020, assuming that trade disputes are resolved and confidence rebuilds. This suggests that global oil demand growth will have scope to recover from 1.2 mb/d in 2019 to 1.4 mb/d in 2020.
Meeting the expected demand growth is unlikely to be a problem. Plentiful supply will be available from non-OPEC countries. The US will contribute 90% of this year's 1.9 mb/d increase in supply and in 2020 non-OPEC growth will be significantly higher at 2.3 mb/d with US gains supported by important contributions from Brazil, Canada, and Norway. Later this month, Vienna Agreement oil ministers, faced with short-term uncertainty over the strength of demand and relentless supply growth from their competitors, are due to discuss the fate of their output deal.
Ministers will note that OECD oil stocks remain at comfortable levels 16 mb above the five-year average. However, they will also note that although in 1Q19 weak demand helped create a surplus of 1.1 mb/d, in 2Q19 the market is in deficit by an estimated 0.4 mb/d, with the backwardated price structure reflecting tighter markets. This deficit is partly due to the fact that in May the Vienna Agreement countries cut output by 0.5 mb/d in excess of their committed 1.2 mb/d. In 3Q19, the market could receive further support from an expected pick-up in refining activity.
Recently, high levels of maintenance in the US and Europe, low runs in Japan and Korea, and fallout from the Druzhba pipeline contamination contributed to weak growth in global refining throughput. This could be about to change: according to our estimates, crude runs in August could be about 4 mb/d higher than in May. This might cause greater tightness in crude markets, particularly for sour barrels if the Vienna Agreement is extended and there is no change in the situations in Iran and Venezuela. Of course, much depends on the strength of oil demand later in the year.
A clear message from our first look at 2020 is that there is plenty of non-OPEC supply growth available to meet any likely level of demand, assuming no major geopolitical shock, and the OPEC countries are sitting on 3.2 mb/d of spare capacity. This is welcome news for consumers and the wider health of the currently vulnerable global economy, as it will limit significant upward pressure on oil prices. However, this must be viewed against the needs of producers particularly with regard to investment in the new capacity that will be needed in the medium term.
Businesses Double Down on Sustainability as Consumers Focus on Costs
While most businesses have intensified their sustainability efforts, many residential consumers' actions have stalled as cost and complexity have slowed commitment to clean-energy solutions, according to Deloitte's "Resources 2019 Study — Balancing climate, cost, and choice," released today.

Although the annual survey shows widespread agreement on the need to address climate change and reduce their carbon footprints, businesses seem much more willing to take action than residential consumers. The survey found that businesses increasingly view sustainability as an opportunity to create value, while residential consumers tend to have a more nuanced view that factors in the cost and convenience of sustainability improvements.
"Consumer complacency may be settling in as costs outweigh climate as a motivator in adopting new technologies and cleaner energy sources," said Marlene Motyka, Deloitte U.S. and global renewable energy leader and principal, Deloitte Transactions and Business Analytics LLP. "On the other hand, most businesses don't perceive a choice between climate and cost. They see green energy choices as a win-win: doing the 'right thing' is good for the environment and the bottom line."
According to the study, about two-thirds of business respondents say their customers are demanding they procure a certain percentage of their electricity from renewable resources, and nearly half of the businesses surveyed are seeking to do so. On the other hand, despite their own hesitations about investing in sustainability, most residential consumers surveyed expect action from the business sector and the government. Households also tend to believe it is the government's responsibility to set the vision and path for U.S. energy strategy, indicating that government policies could help overcome consumer reluctance to adopt sustainable technologies.
Among the key findings:
Of the 84% of business respondents aware of recent global climate change reports, nearly two-thirds reviewed or changed their energy management strategies in response, with 83% increasing their commitment.
While energy management remains a top priority, with 9 in 10 reporting goals to reduce electricity consumption, most businesses surveyed are also expanding resource management goals in other areas — with water gaining the most ground with an increase from 59% in 2016 to 75% this year.
Among residential consumers polled, 67% are very concerned about climate change and their personal carbon footprints, but there was a slight retrenchment in how they felt about the importance of renewable sources of electricity — down to 48% from 53% in 2018.
Keeping total energy bills affordable rose five points to 63% in 2019, continuing to be the most important energy issue for residential consumers surveyed, while using clean energy sources fell slightly from 2018 to 50%.
Residential consumer behavior on climate in holding pattern: complacency or confusion?
When it comes to translating attitudes into action, the cost of electricity and the perceived cost/time investment required for changing behaviors or adopting new technologies, can be significant barriers to change. Moreover, messaging about new technologies, alternate providers, and other options do not appear to be coming through clearly. Whether it's installing solar panels, enrolling in green energy programs, or purchasing battery storage or electric vehicles, many residential consumers consider those options too expensive or too complicated.
Slowing down on solar
Interest by surveyed residential consumers in installing rooftop solar fell from higher levels seen in 2016–17. Forty-four percent of those polled cite expense as the top barrier to solar installation, followed by uncertainty that panels would work as promised (21%). On the other hand, 39% of respondents would be extremely or very interested in purchasing a share in a community solar project, with interest highest among millennials (49%).
The millennial factor — the countertrend consumer
Surveyed millennials stand out as concerned about climate change and the only generation who consistently rate clean energy and exploring new technology options higher than other age cohorts. According to the study, 53% of millennials rate renewables' role in their electricity supply as extremely or very important, as opposed to 40% in the mature age category (68+). In terms of technology adoption, 18% of respondents use software apps to track energy usage, with 29% of them using it daily. They're also more likely to use home automation than older cohorts.
Home automation gaining momentum despite cyber concerns
Although home automation is at an early stage of deployment (only 2 in 10 of respondents), there are signs adoption is accelerating, with a doubling since 2016 of home device connectivity with smartphones. Fully 61% of active users surveyed are increasingly concerned about privacy and security, while 46% of all residential consumers say that these concerns might prevent them from purchasing smart home technology, and 39% of households link cyber risk with concerns about power outages.
Business see green begetting more green
While desire to cut costs was the top driver of those surveyed for resource management programs, "just 'the right thing to do'" rose 11 points in 2019 to second place, at 39%. In fact, companies who view energy procurement as an opportunity to reduce risk, improve resilience and create new value, rather than as a cost — rose to 88% from 81% in prior years.
More businesses are also tying resource management goals to employee compensation, with 48% polled already incorporating energy objectives into goals, the highest level ever. Of those not working to procure more renewable energy, 65% said they could be motivated to do so by combining renewable energy with battery storage to provide backup generation and/or to improve the economics of the overall system.
Businesses increasingly look to onsite/self generation
By 2021, surveyed companies generating electricity on-site expect to source less power from electricity providers, falling from 40% of power consumed in 2018 to 35% of power consumed in 2021. They expect to replace this electric power with increased supplies from on-site renewable generation, off-site renewables and on-site co-generation. The top three reasons cited for installing onsite generation were diversification of energy supply, cost savings (up sharply) and price certainty.
Interest in electric vehicles (EVs) accelerating
Residential respondents are showing significant interest and intent in EVs, with 26% of respondents saying they are extremely or very interested in purchasing an EV, and 11% planning to replace their current vehicle with an EV. Concerns hindering growth are cost (44%), recharging convenience (29%) and range (26%), but if gasoline prices were higher, interest in purchasing an EV would likely rise for about 44% of residential consumers — and 55% of millennials.
On the business side, the survey shows that while business intentions to purchase EVs for their fleets remain unchanged, more are making the charging stations they provide to employees available for public use. More than half (54%) of respondents said their companies provide EV charging stations for employees, and of these companies, the percentage who make them available to the public ticked up to 6 points in 2018.
"For incumbent electricity providers and new entrants, inertia among residential consumers may, paradoxically, provide a competitive advantage," said Stanley Porter, vice chairman, U.S. energy, resources and industrials leader, Deloitte Consulting LLP. "Generational preferences for greener energy, more choice, and more appetite for technology could open up markets. By understanding and segmenting the customer base and targeting them with clear and compelling messages through the appropriate channels, providers could break through consumer complacency and expand adoption of new services."
Since 2010, Deloitte's annual Resources study has been focused on the thinking of U.S. business and household decision-makers on energy usage, climate change, environmental responsibility, energy management and clean technologies. Based on surveys of 600 businesses across multiple sectors, and 1,500 residential consumers, the nationwide study was designed to provide insights that can help energy companies and businesses make energy-related investment and business decisions.