Turkey, an Energy Hub or drowned in Economical crisis?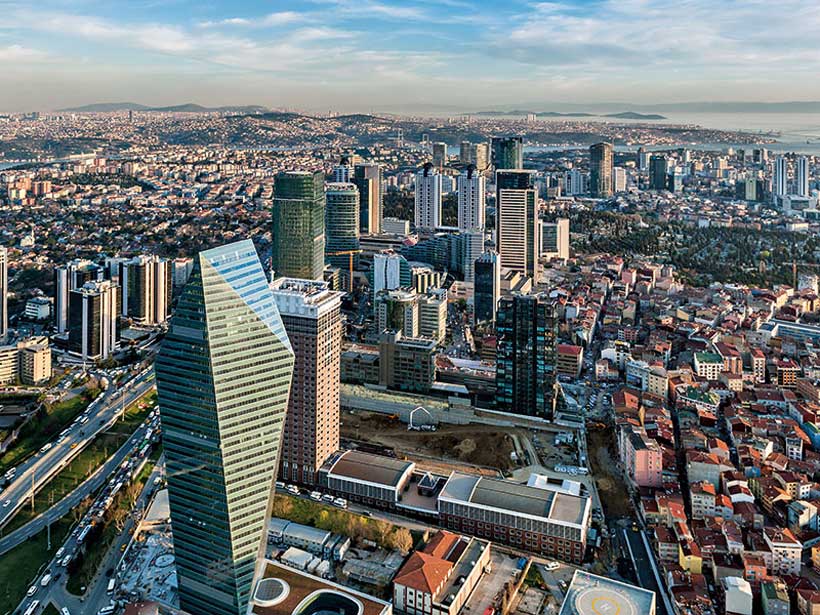 Turkish Economy have experienced great developments during last six decades, more than most of countries around the world. Accelerating Turkish economic growth made mainly by export-led policy (after 1980) and the economical reforms (after 2003) when current president Recep Tayyip Erdoğan started his role as PM.
Some of the achievements have been reached as a result of Turkey's geopolitical position, where is a connection node between producers and consumers of energy and industrial goods and some could be awarded to the government's plans, mainly for free international trade, developing tourism industry, privatization, earning income and accessing the chip energy sources via it's energy transiting plans.
Turkish economic growth analysis in a glance
Turkish GDP was increased to $ 875.748 billion at 2016 where it was just $ 13.995 billion at 1960 (from worldbank.com), a wonderful raising by more than 60 times that is faster than world average but not enough uninterrupted to be compared with some pioneer economies such as Korea republic.
The sharpest rate of Turkish economical growth was experienced in 1970s decade (%223.08), mostly resulted by boosting governmental spending after 1971 military intervention. The biggest growth in amount was in 2010s decade that experienced increasing $ 411.92 billion during 6 years. Comparing Turkey's achievement with Korea Republic's shows lack of harmony and Continuity in Turkish economical growth, while Korea's economy moved from $ 4.23 billion (32% of Turkish) in 1960s decade to $ 1,290 billion (1.48 of Turkish) in 2010s duration.
Main growth areas
Ruling party's economical reforms, such as strong domestic consumption, cheap credit and large financial inflows, enhancing the flexibility of the labour market and boosting the competitiveness of the manufacturing sector through greater competition, could enhance it's rank to world's 17th in 2015.Some sectors are playing main role in this economic leap, such as Tourism while could attract more than 36 million tourists In 2015 that raised Turkey's revenues to 31 billion USD per year (from: www.mfa.gov.tr), as well as Privatization that it's earning was increased significantly from 8 billion USD in the period of 1986-2003 to 58 billion USD between 2004-2015 (from the same source). Turkish contracting services abroad have successfully completed 8693 projects in 107 countries across the globe between 1972-2015, with a total value of 276 billion USD between 2002-2015  (from the same source). As well as Turkish economy could host more than 46,000 foreign active firms and 916 liaison offices of foreign firms, as well as the total amount of foreign direct investments exceeded 165 billion USD as of the end of 2015.
The same sharp raising could be traced in Turkey's foreign trade during last decades, too, when Turkey's export was raised to $142.53 billion at 2016 from $12.96 billion at 1990 (%1100) that is sharper than growth in it's importing, where it was changed from $22.30 billion to $198.62 billion during the same period of time (%891) but the balance of Turkey's trade is negative yet and extended to $56.09 billion.
An Energy Hub
Turkey's plan for rolling as the hub of energy between main producers in middle east, Caspian and Russia to main customers in Europe entered to a new phase by signing the Turkish Stream contract with Russia in 2014. Now 4 operating natural gas pipelines through Turkey with capacity of more than 2.3 Tcf are supplying Turkey's demand and transiting gas to the Europe customers. Also 3 projects in the construction phase and 3 new proposed projects with total capacity of more than 4.8 Tcf could make Turkey one of the main Energy transiting hubs in the world that could powering it's geopolitical plans as well as giving significant economical advantages.
As well as, 3 Crude oil pipelines from Baku, Kirkuk (Iraq) and Kurdistan Government of Iraq with capacity of more than 3.4 million barrels of oil per day are transiting Azerbaijan, Kazakhstan and Iraq's crude oil to/via Turkey. Turkey's Ceyhan oil port covers 1.44 sq.km, storage capacity of about 7 million barrels of oil and annual export capacity of more than 50 million tones of oil annually (from: bp.com).
Increasing demands in European countries for energy carriers, mainly the natural gas as a cleaner and chipper product and on the other the natural gas producers' need for chipper and operational solution to reach the Europe market, make Turkish ways more highlighted and Turkey's governments are trying to catch this opportunity, economically and politically.
Transiting 7.1 Tcf of natural gas and 3.4 million barrels of oil could make Turkey one of the main energy transition hubs around the world that not only make significant economical benefits but also could support it's political plans such as accession of Turkey to the European Union, the desire is sometimes closed and sometime far.
Turkey's in economical crisis
Despite all the longterm growth in indictors, Turkey's economy is facing new crisis during last 3 years, especially after some internal clashes and tensions with with Russia, united states and European countries. Turkish Liras' exchange rate to foreign currencies is dropped sharply and reached to 3.88 to USD (at 2017, December) from 1.8 in 2012 (less than half, just during 5 years).
Also inflation rate is raised to more than % 10.9 at 2017, when it was decreased to 7.7% at 2015 (from IMF).
The GDP per capita that was raised to about $ 12,500 at 2013 is declined again to $ 10,800 at 2016 for three consequently years (the same level at 2008).
The situation in some other indicators such as "population below poverty line" are showing more shortages or crisis, when it was raised to more than %21 at 2016.
Continuing this conditions could abduct the chances of improvements for Turkish government and people while it's most needed for both to hold over the dreams.
Future of Turkey's economy – Short term provision
The short term provisions of Turkish economy are not optimistic enough, especially after several diplomatic and economical clashes between Turkey and it's main partners during last  three years.
Russia imposed sanctions against Turkey at 2015, November that affected Turkish economy quickly but it couldn't get rid of them even after 7 months of removing most of these sanctions.
Turkey – Russia clashes on downing of a Russian fighter jet in 2015 led to sanctions
Turkish economy that has been affected quickly by sanctions imposed by Russia (at 2015, November) doesn't get rid of them completely, even after more than 7 months of easing tensions and lifting the most of sanctions. In the case of removing all Russian sanctions, it couldn't bring relief to Turkey's struggling economy as it's faced to a bigger crisis arising by political clashes with European countries, especially Netherland, Germany and Belgium and next with USA.
Furthermore, effects of internal clashes (especially after failed coup in 2016) and hosting million refugees from Syrian internal war made the Turkey's economy battered which was one of the best – performing until 2014.
The Turkey's economy could experience new small growths by easing the internal and international conflicts before next elections on 2019 but not as was before 2014.
Now it's time for Turkey to select it's ambitious plans for being one of the main energy hubs in the world that could affect on global energy markets and having rapid growing economies or drowned in diverse economical crisis.
Bringing cultural and creative industries back in the game
The lockdown and social exclusion interventions have highlighted the value of arts and culture for people's mental wellbeing – and, likely, health, due to the increasingly recorded psychosomatic effects of cultural access. But their benefits do not stop there. In terms of economic impact and jobs, the cultural and creative fields are important in and of themselves. They encourage creativity all around the economy and lead without any doubt to a variety of other socially beneficial networks, such as education, inclusion, urban regeneration just to name a few. Despite their vital role in our societies, culture and creatives industries are among the hardest hit since the outbreak of the Covid-19 pandemic, with major cities also having the highest concentration of work openings.
In these unprecedented times, with multiple crisis emerging almost on a daily basis, one after another, people – and local actors are for most, all round the world, turning to public support, desperately hoping for strong actions. Economy recovery plans announced by governments have been a first very encouraging sign. But despite all efforts, following a review of the overall landscape of the cultural sector across the globe, policies to help businesses and employees during the pandemic may not be well-suited to the sector's non-traditional business models and modes of employment. Policies should harness the economic and social impacts of culture in their wider recovery packages and efforts to transform local economies, in addition to short-term funding for artists and businesses from both the public and private sectors.
According to the OECD report ''Culture shock: COVID-19 and the cultural and creative sectors'', Cultural and Creative Sectors (CCS),including tourism, are among the most impacted by the present situation, with job losses varying from 0.8 to 5.5 percent of total employment across the creatives sector. It has been witnessed that social distancing policies have the greatest impact on venues-based industries (such as museums, performing arts, live music, concerts, cinema, and so on). The sudden decline in sales has put their financial stability in jeopardy, resulting in lower-wage earnings and layoffs, with ramifications for their suppliers' value chain, both innovative and non-creative.
Because of a variety of factors, the consequences can last a long time. In the coming months, if not years, the effects of the recession and a decline in cultural sector investment might have an impact on the development of cultural products and services, as well as their diversity. Lower levels of international and domestic tourism, a drop in purchasing power, and reductions to public and private funds for arts and culture, especially at the local level, may accelerate this worrying growth in the medium term. And unfortunately, this is only the tip of the iceberg.
And it goes without saying that the downsizing of cultural and artistic industries would have a detrimental effect on cities and regions in terms of employment and revenues, levels of innovation, public well-being, and the richness and inclusion of communities in the absence of responsive public funding and recovery strategies. This though is inspiring dread. With vaccination programs promising us to get our ''normal lives" back in a near future, can we imagine actually living in a place with less theatres, less museums, less creativity? At a time when some major cultural institutions are on the verge of bankruptcy, having to choose between keeping their loyal employees or selling a master piece, this horror script is closer than ever. On top of that, the crisis has brought to light the financial vulnerability of some of the sector's producers. Indeed, microbusinesses, non-profit organizations, and artistic practitioners make up the majority of the cultural and creative industries, which are frequently on the edge of financial viability. For the provision of innovative goods and services, broad public and private cultural institutions and companies depend on this diverse cultural ecosystem.
The dysfunctionality of public assistance programs that are inadequately applied to cultural and creative sectors business models and job opportunities has created more trouble for this sector. In view of the pandemic, national and local governments around the world have indeed adopted a slew of initiatives to support workers and companies, but many of them, especially those not aimed at CCS, are unsuited to the industry's peculiarities. Jobs and state benefits programs are not always available or tailored to the modern and non-standard types of work that are more unstable and prevalent in the CCS. And this is how we fail at bringing back to life such a vital sector. From an economic point of view, but also societal.
But there is hope. There are solutions. Proposals. Specific policies, targeting the core of the problem, can be implemented at corporate and government level to enhance the cultural sector's growth. Indeed, first of all, both private and public sectors need to work hands in hands if we want to give a chance to the creative industries to recover from this pandemic, and be part of the global recovery we are all craving for. In the short term, it should be made sure at government level that public support for COVID-19 relief does not discriminate against cultural and creative sector businesses and employees because of their non-traditional business models and job contracts. Furthermore, initiatives shall be taken to increase the effectiveness of policy initiatives, CCS network organizations, self-employed workers, small cultural and innovative enterprises, and sectoral employer organizations were consulted. By simplifying eligibility requirements and making them open to hybrid types of jobs, gaps in self-employment support systems can be filled. In addition, non-profit organizations should be included in funding programs aimed at helping small companies retain workers along with assurances that the funding for cultural organizations exceeds artifacts. On the medium and long term, private and government bodies should promote greater complementarities between culture and other policy sectors. For instance, advances in the cultural and creative sectors can also benefit education, especially in the use of new digital tools based on gaming technology for example and new forms of cultural material. Greater collaboration between health care and the cultural and artistic sectors will help to enhance well-being, prevent disease, or postpone its occurrence, encourage the development of healthier behaviors, and prevent social isolation. Development of new local cultural tourism strategies that resolve several large-scale or intensive tour operators' socially and environmentally unsustainable practices. There is indeed a very wide range of possibilities. Endless possibilities within our reach. The potential is unlimited if only we decide to seriously consider it.
Innovative ways to resume international travel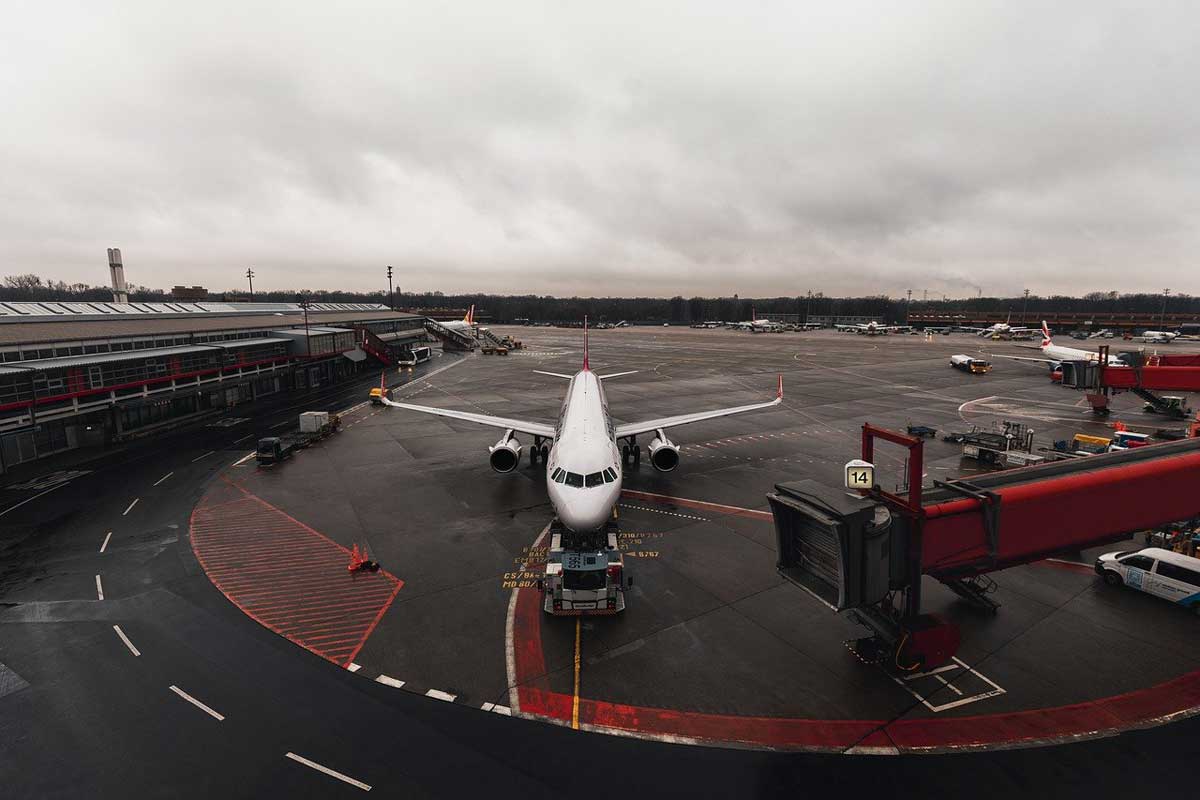 International travel was predictably impacted as a result of covid 19 and the tourism industry suffered severe losses.
According to the UNWTO (United Nations World Tourism organization) barometer, the period from January-October 2020 witnessed a whopping 72% drop in tourist arrivals (international tourist arrivals dropped by 900 Million when compared to the January-October 2019 period). The loss in export revenues, year on year, from the tourist sector were a staggering 945 Billion USD. Tourist arrivals across regions witnessed a drop. According to the UNWTO barometer, the drop in tourism would cause a loss of 2 Trillion USD to the global economy.
Countries looking to resume international flights
During the midst of the pandemic, agreements were signed to facilitate essential travel between various countries (priority was given to workers, students or individuals who had to travel for emergency purposes).
Countries which have been successful in dealing with the pandemic have been looking to gradually resume international flights. Since October 2020, Singapore whose economy is significantly dependent upon tourism had signed agreements with certain countries to ensure that travel for important purposes was less restrictive — either the quarantine period was reduced, or in some cases was not required at all.
New Zealand will be allowing quarantine free travel from Australia for the first time from April 19. New Zealand PM, Jacinda Ardern:
'The Trans-Tasman travel bubble represents a start of a new chapter in our COVID response and recovery, one that people have worked so hard at'
Australia has been permitting travellers from New Zealand to enter most parts of the country without quarantine, though this has not been reciprocated.
A travel bubble has also opened between Taiwan (which has reported a little over 1,000 cases and 10 deaths) and the Island of Palau (which has reported 0 deaths) where travellers need not quarantine themselves (there are a number of other restrictions though).
Vaccine Passports, Digital Pass and differing perspectives
As countries get ready to open up travel, there has been a debate with regard to using 'vaccine passports' (these are documents which show that travellers have been vaccinated against Covid-19 or recently tested negative for the virus).
One country which is using this experiment domestically is Israel. It has issued a document known as 'Green Pass' to those who have been vaccinated or if they have developed immunity. This Green Pass can be used for entry into gyms, hotels, restaurants and theatres. The UK and US too are mooting the idea of introducing such an arrangement. This idea has faced fervent opposition in both countries. In UK, opposition parties Labour, Liberal Democrats and the Scottish National Party (SNP) have opposed the idea of such a covid certification document. The reasons cited for opposition are concerns with regard to 'equity, ethics and privacy'. The UK government has stated that a covid status certificate would not be introduced before June, and trials of various schemes to ensure safe opening up of the UK economy would carry on.
In the US, Republicans are opposing the idea of a vaccine passport saying that such an idea would be an attack on personal freedoms. Donald Trump's son Donald Trump Jr urged Republicans to 'vocally and aggressively' stand up against vaccine passports.
If one were to look at international travel, International Airport Transport Association (IATA) has introduced a travel pass, a digital certificate, which will confirm a flyer's COVID-19 test result and vaccination status. Singapore will be accepting travellers using this mobile digital pass from May 2021.While the pass has been tested by Singapore Airlines, 20 airlines (including Emirates and Malaysia Airlines) are in the process of testing the pass.
While one of the pitfalls of a covid status certificate or Vaccine passport is the impingement upon privacy, it has also been argued that developing countries will be at a disadvantage given the relatively slow rate of vaccination in the developing world. While remarking in the context of Africa,Dr. John Nkengasong the head of the Africa Centers for Disease Control and Prevention, said:
'We are already in a situation where we don't have vaccines, and it will be extremely unfortunate that countries impose a travel requirement of immunization certificates whereas the rest of the world has not had the chance to have access to vaccines.'
Conclusion
In conclusion, it is important for innovative ways to resume international travel. Safety needs to be balanced with equity, for this it is imperative that all actors engage in a constructive manner. A number of observers have suggested that vaccine passports/covid status certificates should be made optional, and that there is nothing wrong in using technology per se but it should not be thrust on anyone. The fight against the pandemic and revival of international travel are a golden opportunity for countries to reverse the increasing sense of insularity and inequity which has risen in recent years.
Will the trade war between China and the United States come to end?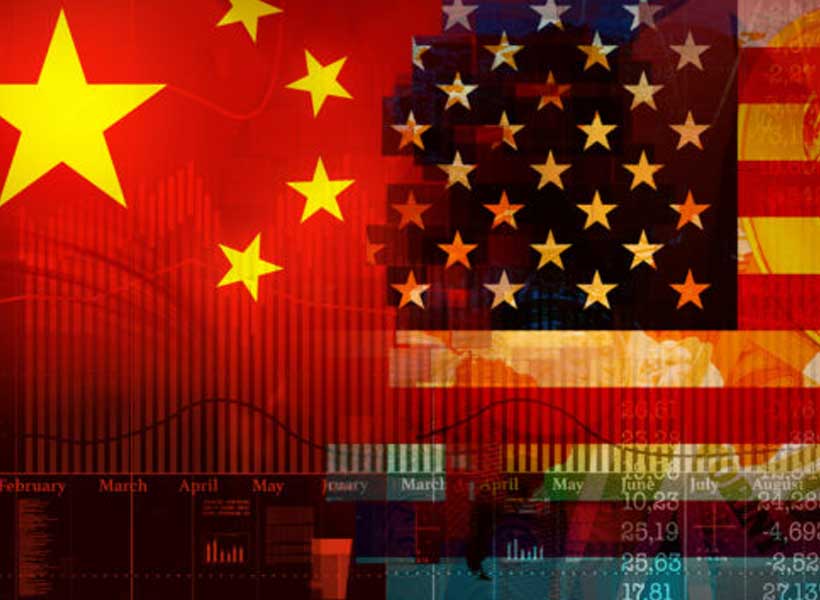 Authors: Raihan Ronodipuro& Hafizha Dwi Ulfa*
The recent trade conflict between the United States and China has had a direct effect on some of the world's economic players. These two countries are attacking each other with declarations and a trade war; the relationship between the two countries can be defined as a love-hate relationship because the two countries have a lot of mistrust for each other, but they still need each other.
The United States requires China as a global source of low-wage labor as well as a market for marketing American products, and China requires the United States as an investor in its companies as well as a market for marketing Chinese products known for their low-cost. What makes these two countries to be so cold to one another? To answer the question, let's go back to when this trade war saga started.
Donald Trump is a successful businessman who owns enterprises and corporations all over the world. His candidacy for President of the United States in 2016 poses several concerns, including whether Trump is eligible to run for office. Trump replied by becoming the 45th President of the United States, succeeding Obama.
Trump adopted a protectionism agenda in order to shield the US economy from what he referred to as the "robber from China." Trump has released a law stating that all steel and aluminum products entering the United States from Europe, China, Canada, and Mexico would be subject to 25% and 10% tariffs, respectively. Of course, China is outraged that the United States issued this order, as well as a related policy on all tribal products. Automobile components, as well as agriculture and fishery products, are manufactured in the United States.
In addition to the tariff battle, President Trump has expressly demanded that the TikTok and WeChat apps be prohibited from running in the United States. We know that these two technologies are very common in the larger population. Giant corporations, such as Huawei, have not survived Trump's "rampage," with the Chinese telecommunications giant accused of leaking US national security data to China through Huawei's contract with US security authorities.
As a result, many US firms were forced to cancel contracts with Huawei or face sanctions. Google is one of the companies impacted by this contract termination, which means that all Huawei smartphone devices manufactured in 2019 and after will lack any of Google's services such as the Google Play Store, Gmail, and YouTube.
Many of the world's economic organizations predict a 0.7 percent drop in GDP in 2018 and a 2% growth in 2020. Coupled with the Coronavirus pandemic, the global economy has become increasingly stagnant, with global economic growth expected to be less than 0%.
Amid the tough trade negotiations between the United States and China, COVID-19 pandemic is also affecting their relationship. The United States domestic pressure to contain the pandemic, has led Trump to accuse China of being the virus spread source. As a consequence, Trump put the US-China future relations at stake with his "China's Virus" label. Besides, the United States absence from World Health Organization (WHO) during Trump administration along the pandemic, that become a new opportunity for China to expand its influence. China uses the Covid-19 pandemic issue as an opportunity.
China's successful in controlling the pandemic, has also made China confident in facing the United States. Meanwhile, the United States is increasingly threatened by its position. Moreover, the United States dependence on overcoming Covid-19 which requires relations from many parties, including China, makes the United States' position weak as a superpower.
This is what we hoped for when Biden took office. Many consider President Joe Biden to be willing to "soften" the United States' stance on the trade war with China. After his inauguration on January 20, 2021, Biden has made many contacts with Beijing to address a variety of issues, one of which is the continuation of the trade war.
The United States and China agreed to meet in Anchorage, Alaska, on March 18-20, 2021, to discuss this issue. The meeting produced no bright spots in the escalation of the US-China trade war, but rather posed questions concerning the Middle East, Xinjiang, North Korea, and Taiwan.
The Biden administration stressed that it does not plan to abolish various regulations passed during the Trump administration's term in the trade war with China, but it also does not intend to employ the same negotiation strategies as the Trump administration, which seemed to be very offensive. Besides, the Biden administration must be careful, If Biden prioritizes domestic challenges then China has room to push its agendas, including in the field of technology and territorial issues
Furthermore, the Biden administration's policy has shifted from imposing tariffs on China to investing in industries that Biden believes are less competitive with China, such as nanotechnology and communication networks.
In conclusion, the trade war between the United States and China has ushered in a new age in the global economy, one in which China is going forward to replace the United States' status as a world economic force, something that the United States fears.
The door to investment is being opened as broad as possible, the private sector is being encouraged to participate (under tight government oversight, of course), the cost of living is being raised, and the defense spending is being expanded. Today, we can see how the Chinese economy is advancing, becoming the world's second largest economy after the United States, selling goods all over the world to challenge the United States' status, and even having the world's largest military after the United States.
The rise of China is what the US is scared of; after initially dismissing China's problem as insignificant, the US under the Trump administration takes China and Xi Jinping's problems seriously by starting a trade war that is still underway.
Will this trade war enter a new chapter in the Biden presidency, where the relationship with China will be more 'calm' and the trade war can be ended, or can it stalemate and maintain the stance as during the previous president's presidency?
*Hafizha Dwi Ulfa is a Research Assistant of the Indonesian International Relations Study Center (IIRS Center) with analysis focus on ASEAN, East Asia, and Indo-Pacific studies.