The news coming from the Democratic People's Republic of North Korea
The positive signs currently coming from the Korean Peninsula, and especially from North Korea, are definitely encouraging.
In fact, the 23rd Winter Olympics, scheduled for February 9-25, will take place in the Pyeongchiang County, which is located in South Korea, or in what is officially called Republic of Korea.
Since the designation of South Korea in June 2017, the International Olympic Committee has always said explicitly it wanted North Korea to participate officially in the Winter Olympics. Hence it has obviously welcomed – although with some surprise  – North Korea's announcement of the "probable" sending of a small team of ice skaters.
Indeed, North Korea's luge athletes and skiers had not technically qualified for the Olympics.
From the beginning, South Korea had proposed a joint team for all the specialties in South Korea's Olympics. It had also suggested to North Korea a joint women's team for ice hockey, as well as the sharing of costs for the participation of both countries in the 23rd Winter Olympics of Peyongchiang- and indeed the latter has been an open issue since December 2014.
At that time North Korea had refused only for organizational time reasons, without ever raising matters of principle – and this is by no means of secondary importance.
For obvious reasons of national dignity, North Korea has explicitly refused to share the participation and organization costs.
It is worth recalling, however, that, from the very beginning, North Korea had strongly supported only the candidacy of South Korea to host the 23rd Winter Olympics of 2018.
Hence the Winter Olympics will see the participation of the North Korean athletes Ryom-Tae-Ok and Kim Ju-Sik, who had both qualified for the 2018 Olympics during the competitions held in Oberstdorf, Germany, in September 2017.
Later some problems arose in the relations between the North Korean Olympic Committee and the Lausanne's International Olympic Committee, the highest body responsible for world sport.
However, it was the Supreme Leader of North Korea, Kim Jong-Un, who personally announced the possibility of sending North Korea's athletes to the 23rdWinter Olympics in South Korea – an explicit permission given on a special and highly symbolic occasion, namely the speech delivered by the Supreme Leader for the New Year.
The primary theme of the North Korean Supreme Leader is "national pride", which counts very much for both countries – the most tragic relic of the old Cold War, a silly conflict that both Koreas want to overcome, albeit in a different way.
From this viewpoint I believe that Mao Zedong's theory  of the Cold War as a "paper tiger" holds true for both Koreas.
However, the way of overcoming it is often not too different.
Hence the meetings between the two Koreas to tackle the issue of North Korea's participation in the 23rd Winter Olympicsare scheduled for January 9.
Both Koreas are fully aware – even in the smallest  political, symbolic and ceremonial details – of what is really at stake in this negotiation, which is only apparently a  sporting negotiation.
What is at stake is an agreement between the two Koreas before solving, once and for all with Japan, Russia, the United States and China, the issue of North Korea's full return – with equal dignity -ontothe international scene and hence onto the world market.
If all goes well, in the coming years we can probably talk about a strategic and military sharing between South and North Korea – the establishment of a "nuclear and chemical-bacteriological potential" throughout the Korean peninsula, whose keys will also be held by Japan, Russia and probably the United States, if it does not make further mistakes.
As usual, the EU will have a wait-and-see attitude,  believing to have a role to play in the negotiations while only practicing nursemaid diplomacy – thus ridiculously getting worked up for no purpose and pretending to have powers it has not – by probably providing "humanitarian aid" to the parties(aid possibly not even required by them).
We had already said so on other occasions in the past when no one was even barely thinking about that.
We had referred above all to the joint exercises between Russian and Chinese forces carried out last November in the Sea of ​​Okhotsk.
For both China and Russia that sea is the optimal area to launch attacks on US bases in the Pacific.
The message was very clear: to quickly and strategically regionalize the North-South Korean issue; to strengthen Russia's and China's ties with both of them; to make the United States leave all hope regarding the disagreements between Kim Jong Un and Xi Jinping that can never be a useful wedge for the United States.
Hence a further message to the United States making it clear that any further increase in the US military presence in South Korea would not absolutely be accepted either by Russia or by the People's Republic of China.
And not as protectors of North Korea, but as powers directly bordering on a nuclearized area.
We have already said so, but it is worth repeating it: China does not accept in any way a US military hegemony  cancelling North Korea's nuclear and conventional potential – the only possible rampart between China and  South Korea, namely a US staunch ally.
But, in economic terms, also China's ally.
The US military balance in the region is well known: 35,000 North American soldiers and officers in South Korea; 40,000 in Japan; nearly 4,000 in Guam, a small island 2,100 kilometers away from Pyongyang, with a surface of ​​only 544 square kilometers.
Not to mention the five US bases in the Philippines, as well as the four US warships based in Singapore, in addition to the overflight and docking permits granted by Thailand to the North American forces.
It is also worth recalling the US significant strategic positioning in the Hawaiian islands, with further 400,000 soldiers, sailors and officers and as many as 200 military ships available, with over 1,000 thousand warplanes of various sizes and functions stationed in the atoll that saw the successful surprise attack by the Japanese Admiral Togo.
There is also the US naval base in Kadena, on the island of Okinawa, as well as some stealth bases, also located in the Japanese archipelago.
Hence, it should be honestly said to our US friends that the fact that North Korea feels to be strategically closed and severely threatened is not a paranoia of North Korea's ruling class – it is an incontrovertible fact.
To do what? "To bring democracy" to North Korea? Most of the mistrust with which North Korea looks to US statements regards, in fact, the unpredictable, self-destructive and basically improper behavior the United States had with Saddam's Iraq at first and with Gaddafi's Libya later.
North Korea does not want "Korean" springs, characterized by forked tongues, leaving only rubble and splitting the old national units – well tried and tested by history – for a crazy project of continuous war.
Furthermore China did not even accept that the United States naively puts pressures on itso as to diminish the significance and scope of the North Korean nuclear missile program.
As happens in the whole Chinese and Eastern sapiental tradition, China certainly does not want to be "second" to the United States.
And,  despite recent coldness, it does not even want to appear hostile or distant from North Korea, an ancient "brother country" that Xi Jinping's leadership will never leave in Western hands.
Conversely – if and when the global equilibria allow it -China may want a rational balanced reduction of North Korea's nuclear umbrella.
This is meant to reduce a real danger of unwanted or casual attack and to show benevolence – when needed – vis-à-vis South Korea and North America.
Hence the North Korean nuclear system is a bargaining chip that China will use at its poker table, but never against the old North Korean "comrades" that, indeed, could obtain good economic advantages from this balanced reduction of the nuclear missile and bacteriological-chemical potential, without particular reductions in the value of their threat  south-eastwards.
China accounts and will account in the future for over 90% of North Korea's trade with the other countries but – as excellent readers of Marx's works -the Chinese never behave like "common materialists" in the analysis of international relations.
Ironically for ideologies, which have never died, currently  only the big business liberals think in terms which were typical of the Communist vulgate.
Moreover there is a clear message coming from the latest  joint Russian-Chinese sea operations.
The clear strategic message that we hope the United States will understand is that the first US attack parade will be almost entirely covered by the Russian-Chinese threat or reaction, which will probably oppose and cancel it before its reaching North Korean waters. Conversely, Russia and China will leave North Korea's response on Guam free and, in all likelihood, on other US bases in the Pacific – a response which will be fully developed by North Korea alone.
Rex Tillerson, the Secretary of State of Donald J. Trump, who has always been in favor of negotiations with North Korea, knows all too well to what extent it is important for the United States not to trigger an uncontrollable and useless chain reaction in Southeast Asia-a region that has never brought luck to the United States.
Why? To set fire – without any result for the United States, if not ashes – to the whole ​​Central Asian region and get to war on the Russian-Chinese land borders?
May God protect them.
Later Russia and China will protect North Koreadiplomatically, at the level of international organizations, thus avoiding the worst of the new sanctions.
Or, even worse, the excessive reactions of some US late restless aides, of those who – as has already happened in the EU – want to repeat the Cold War at the new borders of the Russian Federation.
They emasculate themselves on their own, at least as far as the energy market is concerned and hence -almost without realizing it – they will find themselves recreating a very costly dependence only on the United States, which will certainly make no concessions or discounts for the EU powerless naivety.
Hence currently  the real problem is how to get out of this second phase of Cold War – and the key is to be found once again in the Korean peninsula.
If all those who will be called upon to deal with North Korea heal the Cold War wound where it was created (in fact, the Berlin Wall came later), namely at the 38th parallel, many things will change and not only in Southeast Asia.
South Korea will never want to become a nuclear ossuary to cover the North Korean subsequent attacks on the US nuclear parade and its military positions and installations in the region.
Furthermore, Russia and China will never accept a US military operation before or after the Panmunjom line, which is still technically a "ceasefire".
Nevertheless both Russia and China will quickly accept the proposal to reduce the relevance of the North Korean nuclear apparatus, if there are rational and verifiable exchanges.
However, in this new triangulation, even North Korea must reap its benefits, which could be ensured by a new treaty that should make North Korea enter the worldmarket without hesitations, dissimulations and pretenses and without post-factumpunishments. Why?
Obviously there should also be a treaty for mutual recognition between the United States and North Korea, in addition to the restoration of a long, but credible, sequence of joint actions between South and North Korea.
At the end of the diplomatic negotiation, the United States should be in a position to  accept a North Korean share of total defense to be defined.
While, at the same time, North Korea shall agree on a wide secondary protection area for its own defense apparatus, namely a new Panmunjom line.
As already recently noted, this would mean strong gradual  integration with the Russian and Chinese economies, just now that the great ride of the new Silk Road is beginning westwards.
However, I have recently become very optimistic about the whole North Korean issue.
It has happened when I learned that the negotiation, which will start with the symbolic and hence highly political Olympic issue, will be led for North Korea by Ri Su-Yol, also known as RiChol.
A high-profile institutional leader who enjoys Kim Jong-Un's full trust – a diplomat with great culture and experience about Western and Eastern issues.
He speaks excellent French, but his professional experiences have led him to learn also the German language very well.
Obviously his English is perfect.
He served as Minister for Foreign Affairs from April 2014 until May 2016 – and this is the first aspect to consider.
Ri is a refined weaver and negotiator, as happened in the diplomatic tradition of the countries born from the continuity and break with Marxism, which was represented by the creation of the Third Leninist International.
He is a tireless man, without the inflexibility that characterized many Eastern diplomats, at least those I met when Italy still had a foreign policy – which is no longer the case.
A "revolution against Capital", against the Third International just to use the title of an old and perhaps still famous article by Antonio Gramsci on the "New Order".
In this respect, we note that by Capital we only mean the title of Karl Marx's fundamental work, not one of the means of production that Marxism has always considered – with some exaggeration, but also with some good intuitions – a means of production very different from the others.
However, these are just digressions typical of an  economist.
Ri was also Vice-President of the Committee for Investment and Joint Ventures, as well as Vice-President of the Communications Committee of the Democratic People's Republic of Korea.
He also had another key post in the North Korean's  political system, which is based on "collaborative competition" among leaders, created especially in the institutions for training and selecting the North Korean ruling class –  an "alternate" candidate of the Party's Central Committee, a role never to be forgotten in a Third International system.
He also heldanother important post, namelyVice-Director of the Organization and Guidance Department, the control axis with which Kim Jong Un, but also his predecessors, spoke with the Party's Leadership, thus controlling it.
In short, he is Kim Jong-Un's real trusted man and this  makes us realize how important the negotiations that will begin on January 9 are for North Korea's leadership.
We can be certain that, from the beginning, the negotiations will get off track, albeit without exaggerating.
The issue lies above all in talking by symbols and signs – just as the Gods of the ancient Latins did, according to Lucretius, persymbolum et per aenigmate.
For several yearsYi Chol also served as Ambassador to Switzerland, the country in which also Kim Jong-Un studied.
It is also worth recalling that he was also the Supreme Leader's official representative in the EU, as well as a prudent and very cautious administrator of Kim Jong Il's personal assets and financial affairs.
Kim Jong-Un is Kim Jong-Il's third son.
Ri Su-Yol, also known as Yi Chol, was born in 1940. Hence he is a man of experience, without the useless haste typical of young people.
Indeed, he does not look his age.
Therefore he had an elitist and revolutionary training, but he was never the expression of a family or group tradition existing before the Party, nor was he the son of a trusted  official.
In fact he studied at the Revolutionary School of Mangyo'ndae and later at the Namsan School where he was Kim Jong-Il's classmate.
Later Riwent to study at the Kim Il Sung University and probably finished his studies at the University of Moscow.
Soon after completing his studies, he started to work for  the Ministry of Foreign Affairs.
In 1972 he was already Head of a Ministry Desk.
In 1974 he became Director General of  the Office for  Protocol and International Organizations.
After the Party's Sixth Congress held in October 1980, Ri became one of the deputy-Directors of Kim Jong-Il's Personal Secretary – a real key post.
At the same time, he took up the post of Vice-Director of the Party's Organization and Guidance Department and, again in 1980, he was appointed Ambassador to Geneva.
It is therefore by no mere coincidence that Riwas sent to represent his country in the capital city of International Organizations which, as in the past, arethe favorite ground  of confrontation or negotiation for the Democratic People's  Republic of Korea.
In Switzerland he worked for the entire community of North Korean Party Leaders, in addition to taking care of the  personal – and hence political -interest and affairs of both Kim Il-Sung and Kim Jong-Il.
Hence we can say that Ri has also become Kim Jong-Un's trusted man, the essential advisor, the one who knows how to speak to the Westerners, to North Korea's Friends and to the opponents.
Ri's career continued in 1987, when he became Permanent Representative to the United Nations Mission in Geneva.
He was later recalled to his home country in March 2010 and appointed Ambassador to Iran, a place of absolute importance for those who know the particular relations existing between North Korea and Iran.
Upon returning to North Korea after his Iranian mission, Ribegan working in the Supreme Leader's Personal Secretary's Office.
Finally he led – with absolute correctness, propriety, wisdom and refined knowledge of Western laws and customs – the organization  attracting capital into the North-Eastern region of ​​the country.
Hence it is really easy to understand the emphasis laid by Kim Jong-Un on the new negotiations due to start on  January 9, 2018.
It is worth recalling that in 2014 Ripaid, for the first time,  an official visit to India, in his capacity as Foreign Minister. He was also elected as a full member of the Party's Politburo by the 7thCentral Committee of the Workers' Party of Korea – another extremely important post for those who know the particular North Korean power elite.
It is also worth noting that the Party always prevails over the State in the political regimes resulting from the  "revolution against Capital" that created the Third International.
Hence something different from traditional Marxism which –  according to the so-called Austro-Marxism, much loved and studied by Giuseppe Saragat- would have resulted in socialdemocracy.
Ri is also Head of the Party's International Relations Office and in 2017 he was appointed President of the Diplomatic Committee of the Supreme People's Assembly.
Said Assembly is the only representative House since there is no Senate in the Democratic People's Republic of Korea.
Hence what would I like to happen if these negotiations were successful – as I sincerely hope – also on the basis of the profile and caliber of the personality to whom North Korea has entrusted this diplomatic round of negotiations?
Firstly, the mutual recognition between North Korea and the United States of America.
Secondly, an agreement between China, Russia, Japan, South Korea and the United States for the planned reduction of North Korea's nuclear missile and bacteriological-chemical saturation.
A nuclear missile network that could be controlled by an ad hoc Agency with specific procedures, different and more up-to-date than those used by the IAEA.
Thirdly, an agreement on North Korea's controlled opening to international capital, with the creation of a North Korean Commission for Foreign Exchange, with a view to avoiding speculative transactions such as those that characterized Russia after the CPSU's fall.
Fourthly, a fully operational plan of targeted foreign investment for the autonomous economic zones and later for the whole North Korea.
Considering Ri Su-Yong' skills, if all goes well, we could reach these results sooner than expected.
China Vision: China's Crusade to Create a World in its Own Image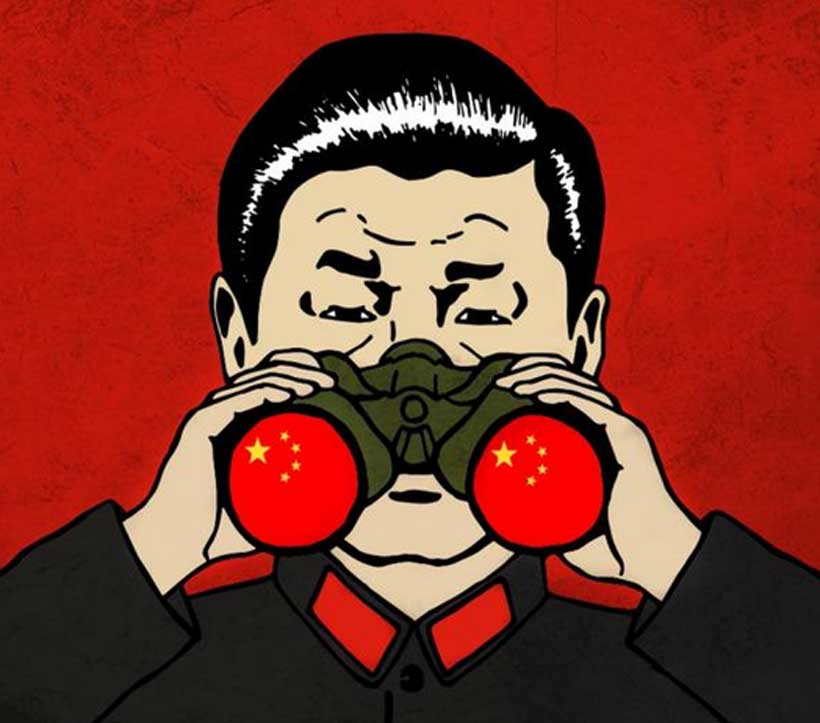 In the wake of Chinese leader Xi Xinping's moves to make himself ruler for life, everyone is wondering about his government's ambitions for its role in the world.  Daniel Wagner has written about what the trends indicate in China Vision: China's Crusade to Create A World in its Own Image.
The book notes the paradox that China is in regards to investment.  The world's 2nd largest economy continues to accept billions of dollars in development loans from banks like the World Bank and Asian Development Bank.  Meanwhile, Chinese state banks are loaning trillions of dollars to countries around the world.  Chinese entrepreneurs are feverishly setting up businesses abroad and purchasing foreign companies and real estate. If a foreigner wants to invest in China though, they must accept ownership stake limitations and obey rules that explicitly make them less competitive.  In regards to domestic investment, Wagner argues that China invests way too much on grand public projects, like apartment blocs that remain largely vacant, and not enough on small-midsized businesses.  One of these days (the next global recession?), the chickens will come home to roost and China will have to re-evaluate its blank-check policy.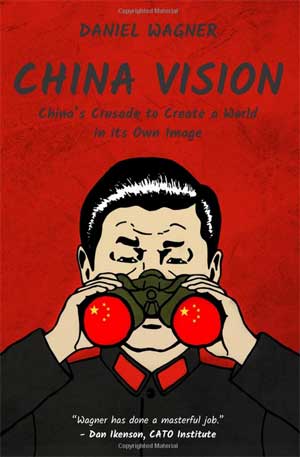 Much of the book focuses on China's role in foreign diplomacy and commerce.  The fledgling superpower is in the process of spending trillions of dollars on loans to the developing world, particularly through its Asia-oriented Belt and Road Initiative.  These no-strings attached loans give China enormous power over many of the poorest countries in the world.  Many people, like former Maldivian PM Mohamed Nasheed, have outright accused China of imperialist behavior.  The author writes that, "Kenya was to be forced to relinquish control of its largest and most lucrative port in Mombasa to Chinese control as a result of Nairobi's inability to repay its debts to Beijing."  China also owns ports in locales as diverse as Djibouti City and Zeebrugge, Belgium.  Chinese firms are likewise emulating some neo-colonial tendencies.  For instance, Wagner writes that, "Fewer than half of these [African-based Chinese] firms sourced inputs or had African management."  Controversial Chinese real estate projects like Forest City, Malaysia are arguably examples of literal colonialism.
Through this strategy of buying friends and building a global network of ports, China is strengthening its impunity as a Top 3 naval power.  Increasingly, China is treating the South China Sea as its private fiefdom by ignoring credible territorial claims of the Spratly Islands and Scarborough Shoal by the Philippines, Indonesia, Japan, Brunei, Malaysia and Vietnam.  Most disturbing of all is Xi's recent verbal aggression towards Taiwan.  By buying friends, China can mute criticisms of this military aggression in the UN and isolate foes like Taiwan (only 19 countries have diplomatic relations with it).  With a rapidly expanding fleet of sea craft, the People's Liberation Army Navy is better equipped than ever to project hard power via all of China's ports, from off the coast of the Philippines to Belgium…. On this dire note, I wish Wagner had written more about the budding conflict between China and the other 1B-person country in the world, India.  I predict that the dichotomy between democratic India and totalitarian China will determine the future of humanity.  Seeing as India & China (and China's close ally Pakistan) all possess thermonuclear weapons and have recent military skirmishes with each other, one can only hope that the Tiger and Dragon don't initiate WWIII squabbling over a sleepy locale like Kashmir or Nepal.
In the final section of the book, Wagner writes about China's dominance in the virtual sphere.  Chinese tech companies like Baidu, Alibaba and Tencent are rapidly catching up and even beating Silicon Valley in terms of traffic, profitability and innovation (most importantly, AI).  China has also become the de facto global leader in green technology.  China's blank-check philosophy funds these rapid advancements.  A lot of this apparent innovation, however, is fuelled by corporate espionage.  For the past few decades, Chinese firms (often with official backing) have been using spies and hacking to steal blueprints and thus reverse engineer inventions.  Ironically, these knock-offs are oftentimes sold to the US government, which creates a huge security risk.  In many cases, Western companies willingly share confidential data with China in order to be granted access to the Chinese market.
China's running racket of stealing IP and personal user data from US companies that choose to operate in China demonstrates the importance of government regulation… In this case regarding national security and user privacy protection.  Ironically, China enforces data encryption and other cybersecurity measures through regulations like the 2017 Cybersecurity Law.  The willingness of Western companies to literally sell themselves out to China in the frenzied hope of making a quick buck in the world's largest market is textbook junkie-mentality.  These free market free-basers expose their fundamental flaw in the face of China's system of state capitalism.  By ceding responsibility of investment from the government to the private sector solely, countries like the US are being vastly outspent by China in everything from space travel to quantum computing research.  As economists like Michel Aglietta and upstart politicians like Alexandria Ocasio-Cortez point out, the state must be responsible for picking up the slack when the free market fails to focus on important long term projects, like a Green New Deal (China already has its own publically funded version of the GND).
China Vision is a good account of the Chinese Communist Party's domestic heavy-handedness and foreign diplomacy-via-blank-check.  The two are interconnected, as China's crackdown on internal dissidents informs how it treats foreign countries and human rights activists who dare to oppose it.  Through China's Belt and Road Initiative of loaning billions of infrastructure dollars to developing nations, it can control them through a carrot-and-stick approach.  China's spy state apparatus is also being used to sabotage foreign humanitarian organizations, religious groups, governments and companies.  The CCP may soon export its surveillance state blueprint to other interested authoritarian states, setting the stage for a cold war between China and its client dictatorships & the Western democracies.  The People's Liberation Army is preparing for this possibility with a huge naval buildup in the contested South China Sea, aided by all of the "civilian" ports that it's building there under the auspices of the BRI.  Daniel Wagner's book does a good job of explaining these geopolitical trends in a concise and even-handed way.  He explains how colonialism and the Cold War helped to shape China's cynical outlook on the world and doesn't exaggerate China's capabilities.  Anyone in politics, tech, economics or the NGO sphere will learn a lot from this book.
China's economic transformation under "New Normal"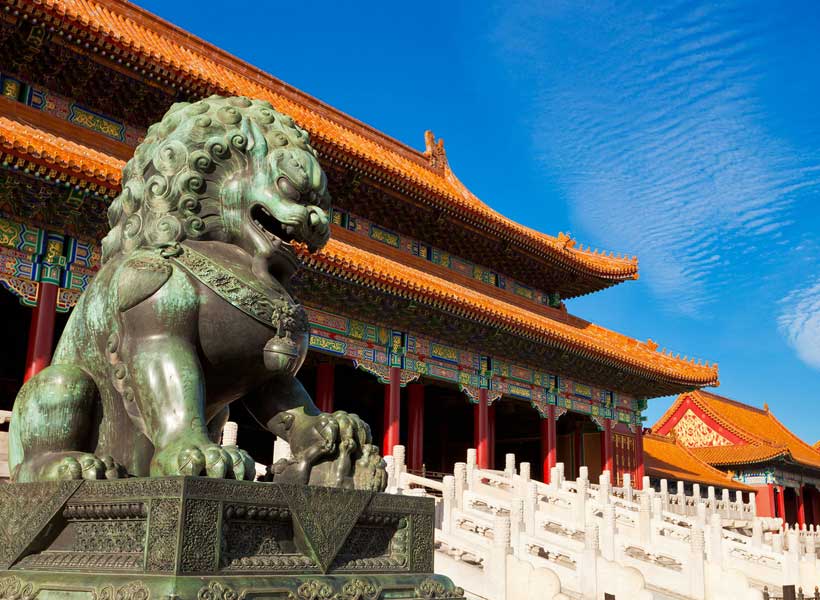 China's double digit growth, also termed as "old normal growth" had dominated the country's economy since 1980s. Despite the rapid economic development over the last few decades, this old normal growth has encountered some setbacks, including economic imbalance, income inequality, limited consumption choices against increasing level of demand, and environmental challenges.
Given this context, a comprehensive new development model, "new normal", incorporating the innovation, coordination, greening, opening up, and inclusiveness, is formulated by Chinese authorities to enable wide-ranging growth and development throughout the country.
Analysts refer to "new normal" as China's new phase of economic development. The recent trend of "growth slowdown" or "new normal" economic growth is also referred to new strategy of Chinese foreign policy by the analysts.
During the 2014 Asia-Pacific Economic Cooperation (APEC) CEO Summit in Beijing held on November 09, 2014, Chinese President Xi Jinping first used the phrase as "new normal stage of Chinese economy." President Xi also referred to China's stable economic growth in order to improve and upgrade economic structure under the "new normal" conditions.
Subsequent to this, China's 13th Five-Year Plan (2016-2020) incorporates the "new normal" in economic development with a particular vision of building a moderately prosperous society in all respects by 2020. The key significant features of China's "new normal" are:
Slower economic growth
One of the key reforms or significant changes on China's medium-high economic growth rather fast growth over the past few years is exceedingly evident. To be mentioned, over the past 40 years, China has maintained an average annual growth rate of around 9.5 percent that transformed an impoverished nation to an upper-middle-income nation.
In contrast, the gross domestic product (GDP) growth rate lowered from 7.5 percent in 2012-2014 to 6.8 percent in 2017. According to China's National Bureau of Statistics (NBS), the GDP growth rate was relatively same, 6.6 percent, in 2018, with an expected target of around 6.5 percent at the same time.
For the purpose of economic restructure and high-quality development, China's local governments have also lowered their GDP growth targets in the same year. The new trend of normal flow of growth is projected to be relatively same in the upcoming years.
Yiping Huang, Professor of economics at the National School of Development, Peking University, and an adjunct professor at the Crawford School of Public Policy, ANU, refers to such transformation of China's growth model as the transition from "economic miracle" to "normal development," which is the partial departure from the traditional bottom-up approach.
The World Bank also mentions that, China's economic slowdown is not unexpected, rather desirable from both from short and medium-term perspectives aiming at fostering China's transition to a modern economy through the new model. This transition denotes a clear move from high speed growth to slower, steadier, and more sustainable economy.
Market-oriented reform
One of the significant aspects of China's "new normal" economic model is to facilitate market for playing "decisive role" in allocating economic resources. The "new normal" endeavors for making interest rates, currency exchange rates, and land prices more market-oriented. Incremental steps have already been taken towards the liberalization of interest rate and exchange rate set by market forces, cutting taxes, and reducing costs in order to widen market access, stimulate market vitality, and support economy.
The improvement of market environment, enhancement of private investment and investment-led growth, establishment of comprehensive pilot zones, facilitation of interest rate controls on loans, proactive fiscal policy, prudent monetary policy, and the increase of effective supply among other significant measures have also been outlined in the report on the Work of the Government delivered by Premier Li Keqiang at the Second Session of the Twelfth National People's Congress on March 05, 2014.
Supply-side reform
President Xi first announced the phrase "supply-side structural reform (SSSR)" in late 2015, which injects new impetus into China's economic policy framework. The SSSR mainly focuses on reducing distortions in the supply side of the economy and upgrading the industrial sector.
A study on China's SSSR conducted by Reserve Bank of Australia finds five core policy objectives of China's supply supply-side reform–cutting excess industrial capacity; reducing leverage in the corporate sector; de-stocking of property inventories; lowering costs for businesses and addressing "weak links" in the economy.
In this regard, China has focused on overcapacity reduction, especially in coal and steel production. As for example, more than 65 million metric tons of steelmaking capacity and over 290 million tons of coal-production capacity were eliminated in 2018.
Moreover, the government has already reduced tax to foster business friendly environment. President Xi has underscored the necessity of strengthening areas of weakness to boost the supply of the public goods and services.
Innovation driven economy, the vital part of SSSR, attempts to enhance the quality of products, reduce ineffective and lower-end supply through the advancement of artificial intelligence, big data, and the inauguration of 5G mobile communication equipment etc.
Services-driven economy
As per the push for services-driven economy, the socio-economic issues for the improved people's wellbeing have also been addressed in the "new normal". President Xi Jinping remarks, "Comprehensively deepening reform will not only liberate the productive force but also unleash the vitality of the society."
The 13th FYP highlights the development of services and measures to address environmental challenges in order to reduce pollution and amplify energy efficiency. During the 2014 Beijing APEC meetings, temporary shutdown of Chinese factories was given "priority of priorities" to curb pollution and ensure air quality. As per the policy, China has started accelerating the development of clean energy industry from 2018.
The green development aside, robust consumption, reducing social imbalances, improving education and healthcare facilities, and expanding social protection get equal priority in the new phase of economic development.
Opening up through Connectivity
The new phase of Chinese economic growth is based on political economy that anticipates trans-border trade and investment facilitation as well as border connectivity through greater integration and sustainable relations among nations. China's stretching connectivity over Asia, Africa, and Europe through the "Silk Road Economic Belt" and the "21st Century Maritime Silk Road", altogether known as Belt and Road Initiative (BRI), is extending influence from South China Sea to Indian Ocean. RMB internalization and China's leading role from multilateral trade forums to climate change accords clearly signify the "new normal" policy of President Xi Jinping.
Implications on China's socio-economic development
The "new normal" economic model has far-reaching impacts on China's comprehensive development and path towards building a moderately prosperous society.
First, China's has comfortably been maintaining its position as the world's second largest economy. National Bureau of Statistics (NBS) reports, despite the slowdown of GDP growth rate, China contributed more than 30 percent to world economic growth during 2017. Hence, the investment-led growth since 2012 has resulted huge benefits for Chinese businesses and the overall economy.
Second, Chinese people are getting relief from the side effects of old model, mentioned earlier. The country has been witnessing growing equality among people, comparatively equal income distribution, robust consumption, environment-friendly industrialization, quality products, and other developments in other socio-economic sectors.
Third, Qualitative than quantitative aspects of economic growth, balanced and sustainable growth, stable employment, innovation, green development, investment intensification, faster industrial upgrading, and opening up are leading to China's dream towards a sustainable socio-economic development. For example, the number of Chinese enterprises, around 27 million, and market entities have been increased in China over the past few years under both market and supply-side structural reforms. These new business hubs are boosting the country's structural transformation and economy.
Finally, China's new phase of economic growth and new historic juncture reiterate China's development as per the vision broadly prescribed in Socialism with Chinese characteristics for a new era.
The Slippery Slope of Sino-US Trade War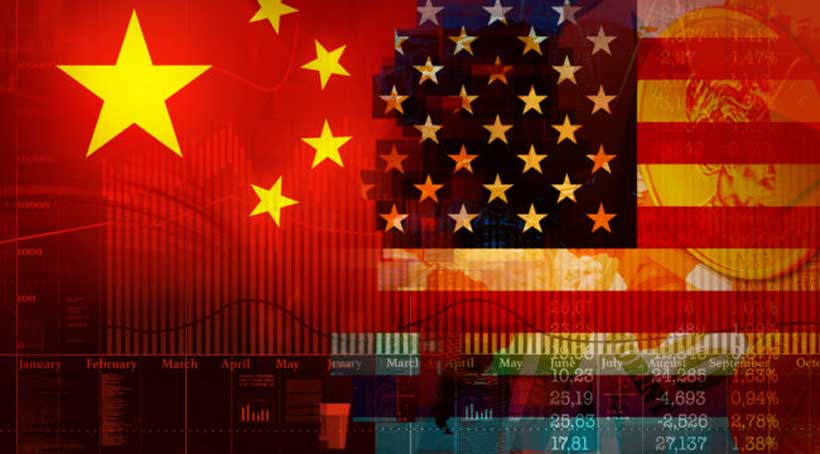 Change is the only constant. After a struggle for supremacy in geopolitical and geo-economical spheres, now technological realms have also been contested among superpowers. The Fourth Industrial Revolution is at the verge of breaking out and it is expected that this stage of modernization will tug the very fabric of society and will alter the way individuals interact with each other and world at large. Ongoing industrial innovation will act as a modus operandi to transform global economies, communities, and politics.
The world is in stern need of a modern global architecture before the fourth industrial revolution starts encroaching on us. That is why a trade tussle emerged on statist lines among all major economic stakeholders of the international economy, especially among those having a larger share in business with the United States. The US President Donald Trump opted a pre-emptive approach and imposed tariffs and nuisance in global economies. Eminent journalist, Bob Woodward highlighted the fact in his book 'FEAR' that USA's protectionist elements are far-greater than ever before and such actions will hinder economic peace with traditional allies or trade partners. Trump's tariff imposition on China and renegotiation of NAFTA and Free Trade Agreements with EU leaves no doubt about Woodward's projections. Another famous Nico Colchester prize-winner financial journalist, James Politi of Financial Times referred exchange of tariff brawls between USA and China as "protectionist firepower" by Trump administration aiming against China. To cut short, current trade tariff discourse is in order to contain China in geopolitical, economic and technological leadership.
An ongoing trade war is economic intimidation and coercion by the USA towards China to redevise their trade agreements and get more favorable terms for the country, which will also advance Trump's populist mantra of America First. Trade tariffs were imposed as a consequence for not responding the sheer allegations on Chinese companies by US administration of unprecedented level of larceny and infringement upon intellectual property rights. US Politicians claim that industrial migration and capital flight from the US to China was the reason of unemployment in the USA, but economists condemned the long-term policies like reliance on imports and not saving much for the future.
China's rise is perceived as a threat to hegemonic stability, thus an influx of uncertainty is stirring in the realm of international political economies. This rise is analogous to the Thucydides trap and also depict similar characteristics as of power transition theory. But the fault line of this predicament lies in the technological advancement of China by virtue of US private enterprises and regional economic connectivity ventures of the country. In short, it is a feud between the two leading economic powers to overhaul world trading practice (its terms and conditions) coupling with technology and knowledge-based economy with an intent to hedge and wedge each other being the contenders of global hegemony.
Both economic powers, China and USA have been in a state of economic tug of war since June 2018. To resolve his sticky situation, Trump administration imposed 25 percent import tax on $50 billion worth of products of Chinese origin in order to overcome the trade deficit between both economic giants. China countered this move by levying duties on the produce of USA and more than three rounds of tariffs worth $250 billion were exchanged among both parties, in addition, both parties threatened with each other with penalties of $267 billion. However, both countries had annual trade relations of $710.4 billion in 2017 and China is ranked as the third largest export market for the USA.
The Chinese government was alleged for backing their private companies by injecting billions of dollars every year and termed as state-owned private enterprises by several journalists and newspapers. In addition, Chinese companies were suspected to violate patent rights especially the ones related to modern technology and Chinese authorities for restricting foreign companies to access their markets freely. China also announced its strategy named 'Made in China 2025' which implies that majority of end-user products will be developed by China in near-term while it is also a challenging situation for the USA for being a techno-center of the world. Vision 2025 asserts that China will be a front-runner in modern technologies like Artificial Intelligence and Biotechnology in the respective year .
While campaigning for elections, Republican President of USA, Donald Trump also proclaimed that Chinese development is equivalent to 'rape' and his administration will levy 45 percent tariffs on total imports from China. Formerly China had been under tariff regime of USA on products worth of $50 billion annually and President-Elect also threatened Chinese government to take a radical stance and impose further 25 percent taxes on January 1st, 2019 on products worth $200 billion. Chinese government retaliated this move by imposing tariffs worth $60 billion despite economic coercion from the US government of striking further duties on all products of Chinese origin.
Joseph Stiglitz, an eminent scholar, and Nobel laureate explained stated that:
"The United States has a problem, but it's not with China. Predicament lies in America because they saved too little, and borrowed and imported too much".
USA and China are heading towards a war which no one wants at this point in time.In this modern era, the US and China must see ahead of time and resolve their bilateral relations which is a cause of disturbance in the international economic order. To do so there is a need to establish new norms of trading and economics which incorporate prevalent treaties and meet the requirement of the 21st century.  To serve the purpose rules should be developed to cater the technology related matters in international trading practices.
Current global situation of power transition and hegemon desiring stability depict the same case as of Thucydides trap which is an outcome of structural pressures spiraling from an emerging power challenge the ruling one. Although this theory is ancient but very relevant to the on-going trade-brawls of China and USA, a case where the leadership of both countries sings hymns of making their country great again. This conflict has no resolution other than either party accepts the dominance of other whereas in this case China is not going to cap and roll their economic endeavors, and the US will also not concur to Chinese supremacy in Pacific, cyberspace and external space. There are certain stern measures which competing economies will have to take in order or else it could be an all-out war.